Celebrating its 35th year, Caesarstone has chosen the pebble – a symbol of nature's inimitable role in the art of creation – as inspiration for its very latest collection of quartz surfaces.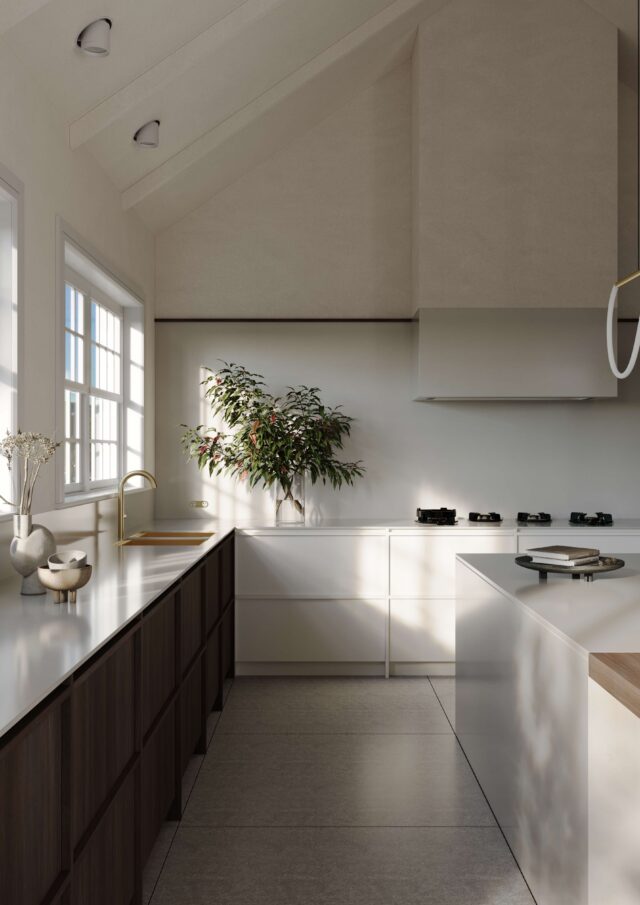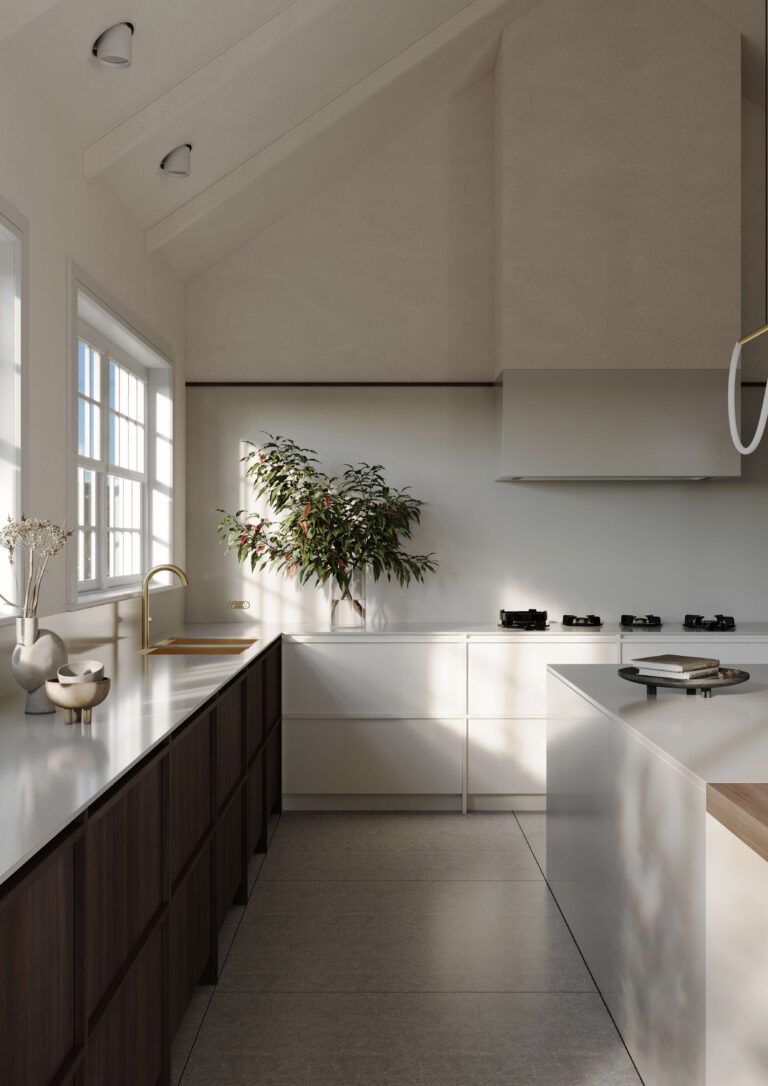 As a precious creation of nature – crafted over many, many years and shaped by the forces of water, wind and sunlight – the pebble is a fitting inspiration for Caesarstone's new range of quartz sustainable surfaces.
They've crafted four organic designs, each one taken directly from the earthy, natural hues and patina of a single pebble. The Pebbles collection comprises four designs intended for surfaces throughout the home – from bathroom to kitchen, living space to laundry.
As with all Caesarstone quartz collections, Pebbles is one of the most durable surfaces available, being non-porous (never requiring sealing) as well as chip, stain, scratch and heat-resistant.
Riverlet is a gentle off-white base with soft, honied-amber capillaries that flow across the surface. Its honed finish reflects light and is ideal for low-light areas.
Wyndigo features a wash of warm, earthy hues over a soft greige surface. Veining in foaming greys is a feature. Its two-toned mottled patina is in a honed finish.
Raindream's two layers of slate greys are accentuated with soft dark grey strokes. Its surface emulates the look of wet river stone – in a polished finish.
Agger Grey is a rich, two-toned base of warm, smoky greys with delicate clay undertones and white veining. Available in a polished finish.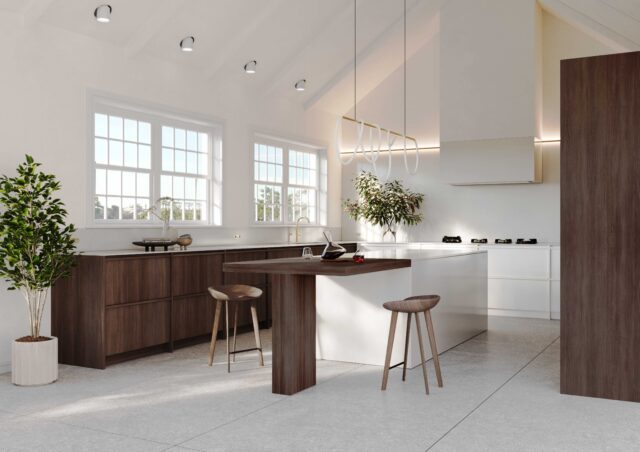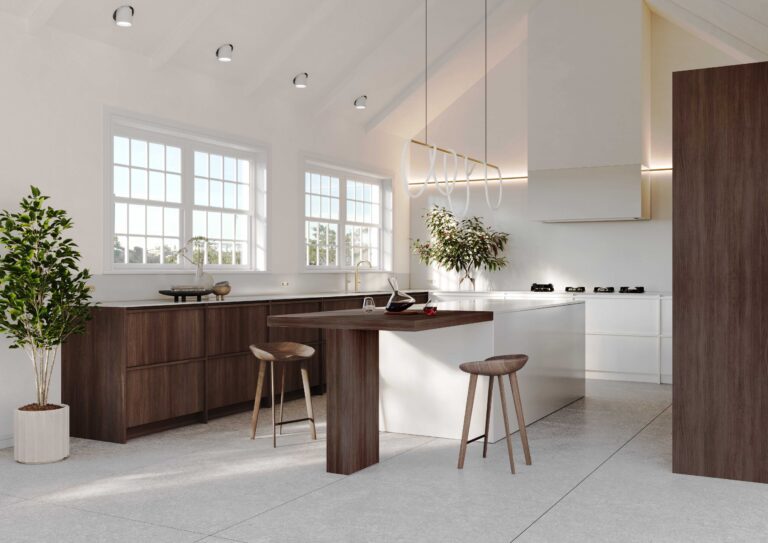 In designing the above kitchen for an extended family, Darren Genner, principal designer at Studio Minosa, has applied a modern style to a Mid Century home. "The kitchen is designed to accommodate numerous family members cooking together, with the white-on-white walls, cabinetry and benchtops adding a level of sophistication to the space. The soft white of Pebbles Riverlet, in a light-reflective honed finish, is ideal for this otherwise low-light space," he said.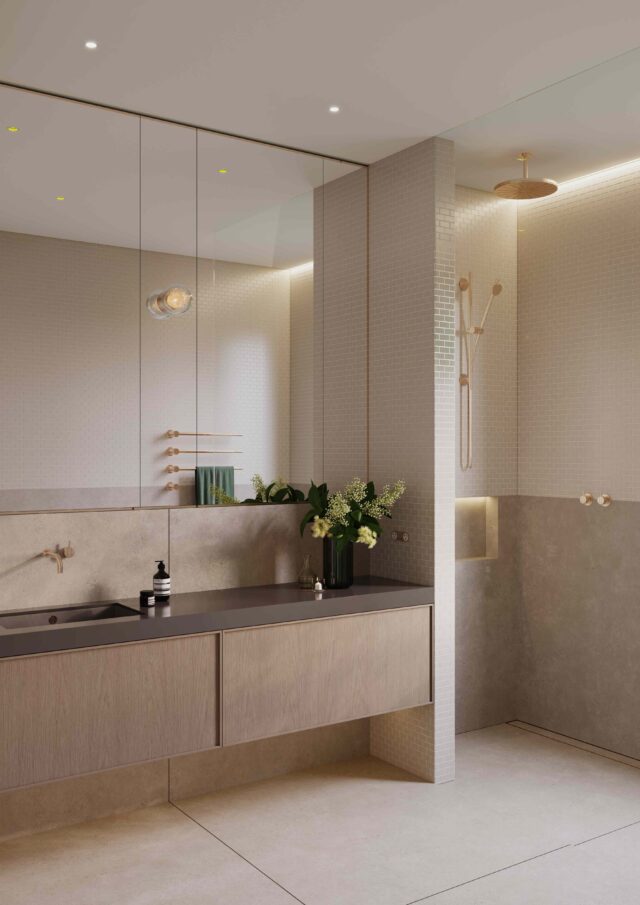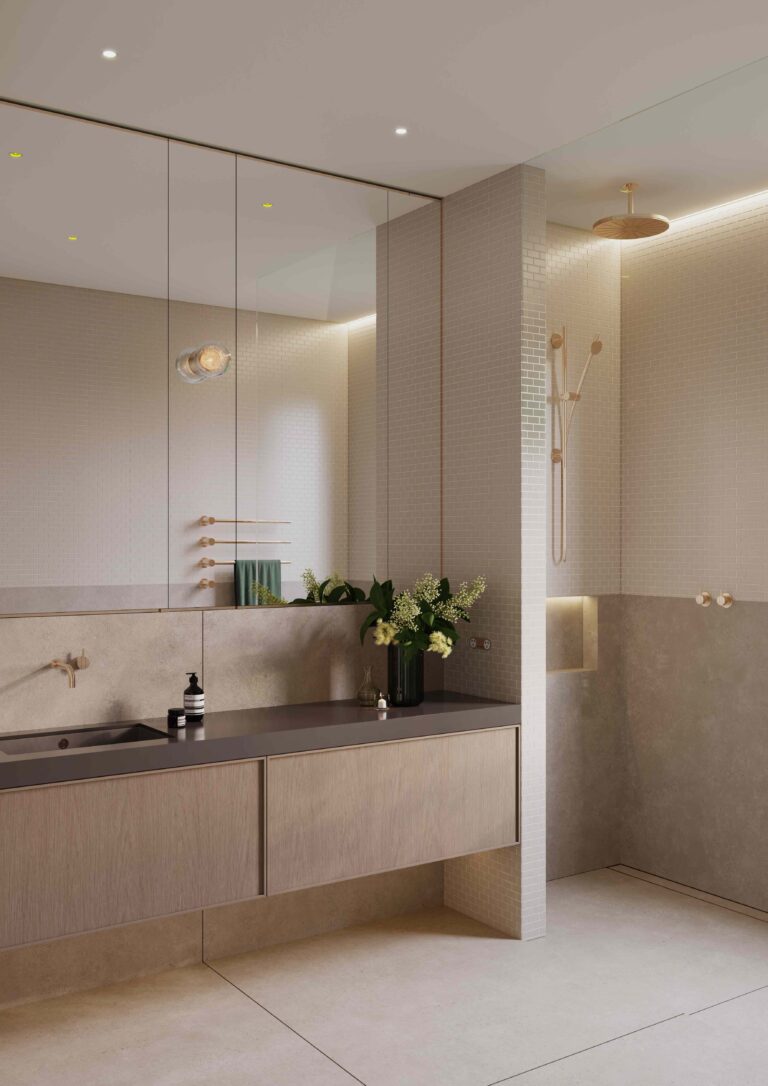 Caesarstone's sustainability commitment, announced last year, sets out the four pillars of its environmental approach to creating the world's most sustainable surfaces.
Caesarstone Pebbles carries a lifetime warranty, ensuring complete peace of mind for the consumer. It is available nationally and retails from approximately $700 to $900/m2 (which includes basic fabrication and installation).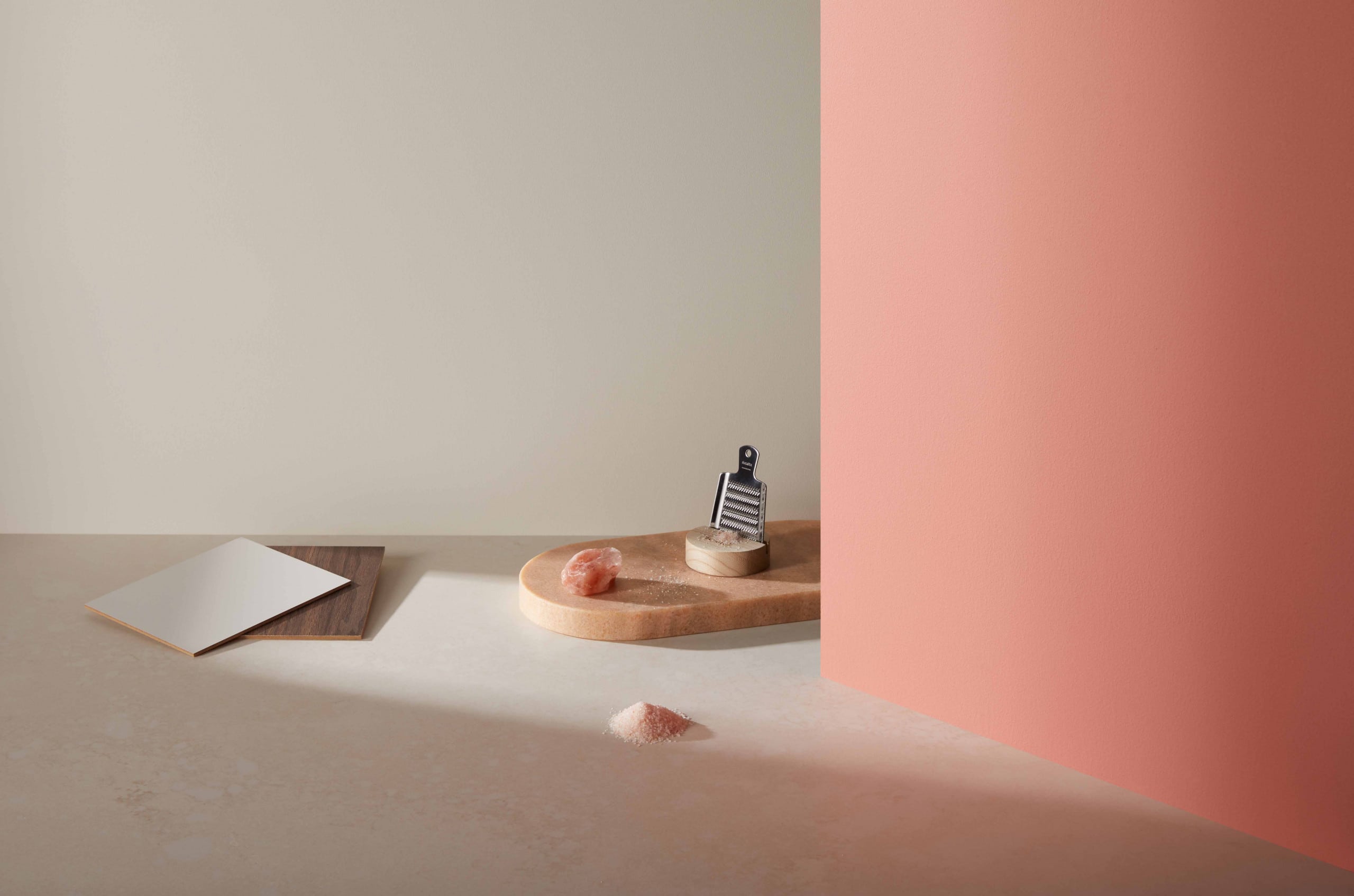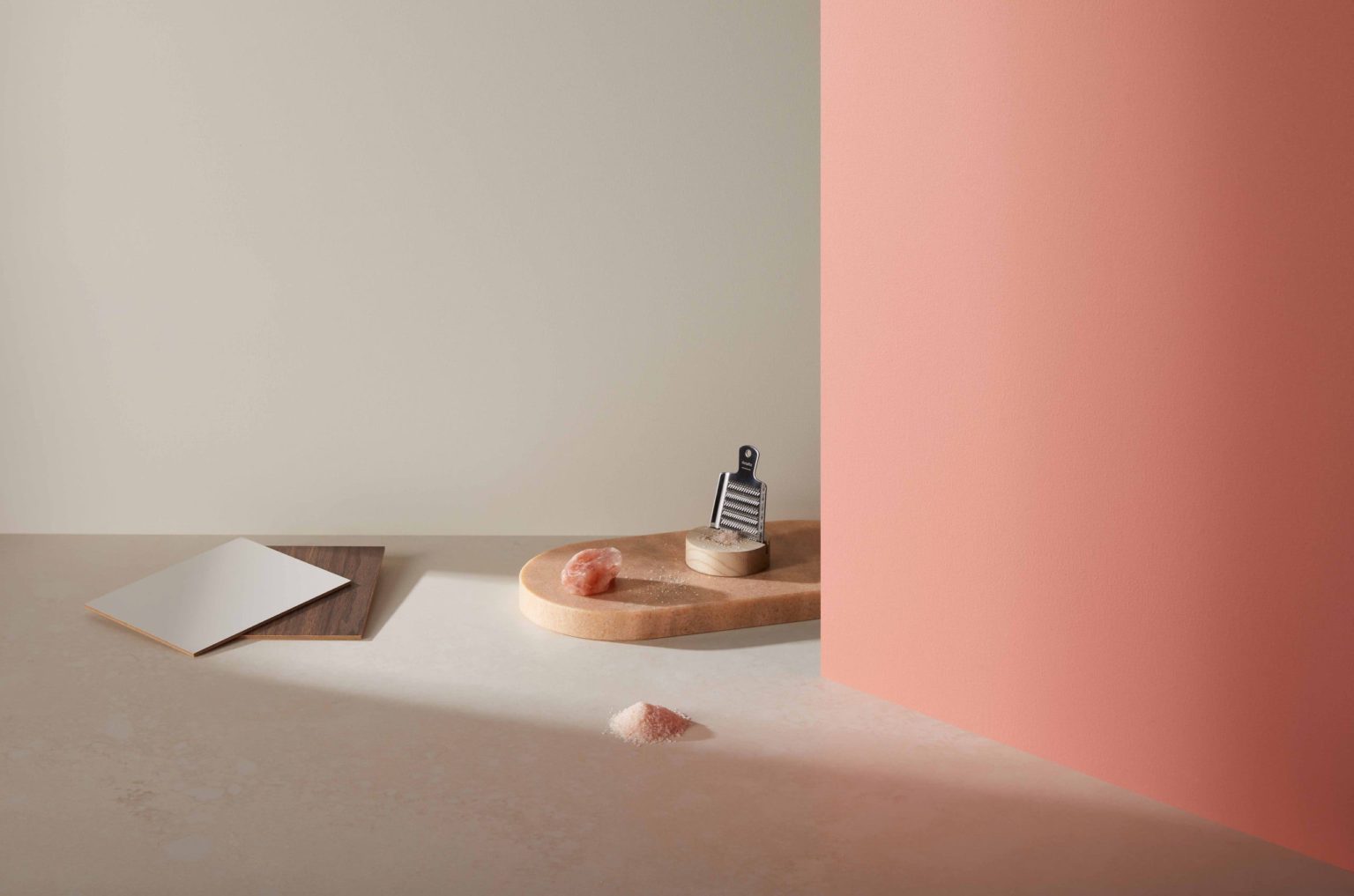 Wattyl & Caesarstone make perfect pairings easy
Wattyl and Caesarstone have collaborated once again to help take the guesswork and mystery out of choosing a successful colour/finishes…