​​This kitchen reno in one of the oldest homes in Sydney's prestigious Mosman is just the kind of interiors inspo keeping us going at the moment! Minosa Design have done it again with a beautiful space which references the home's old world charm while including all the bells and whistles we love in a kitchen these days.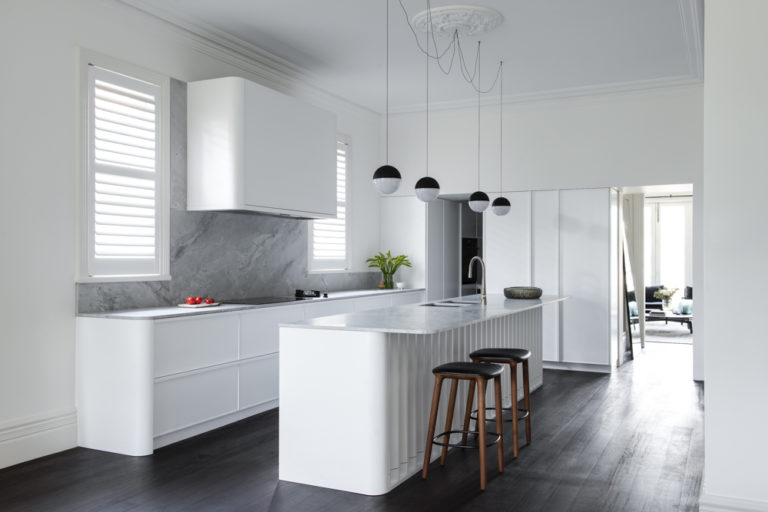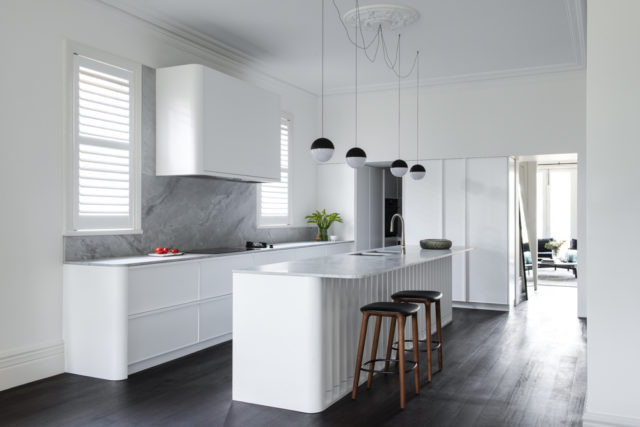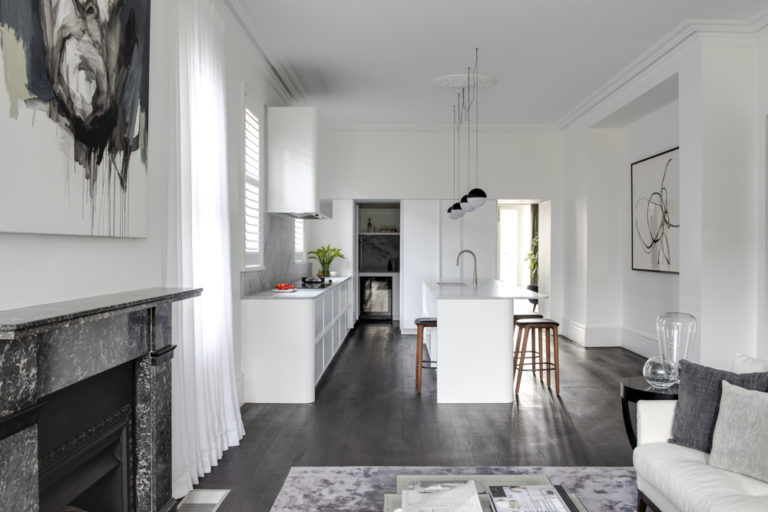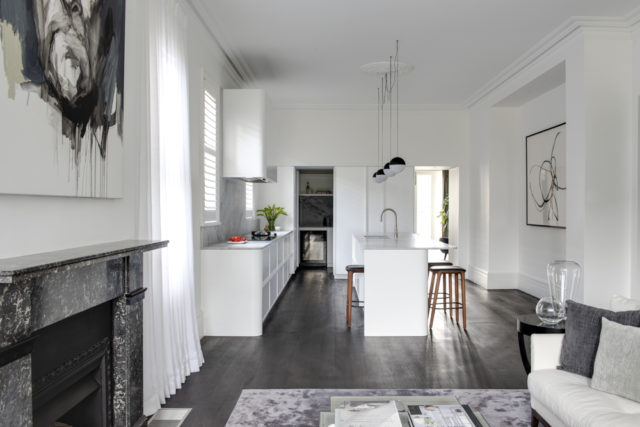 Minosa co-founder Darren Genner says: "The original layout was okay, but it was dark, the artificial light was poorly placed and the use of the scullery was ineffective as it took away from the kitchen space itself. This old home had been through a few renovations in its time, so we needed to clean the lines and make the kitchen look like it was always meant to be there."
And they certainly achieved their goal!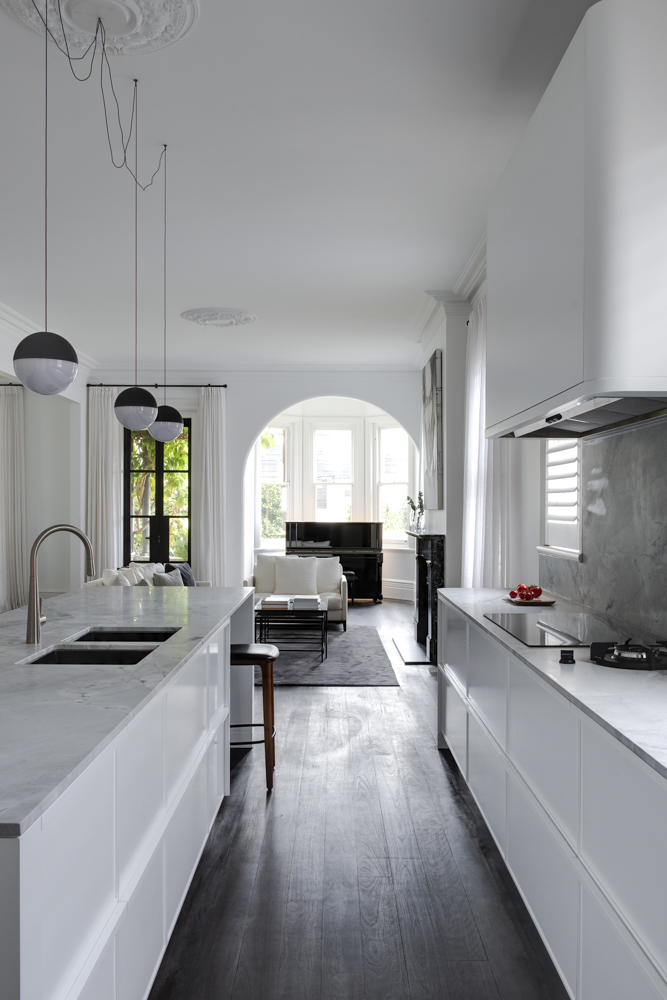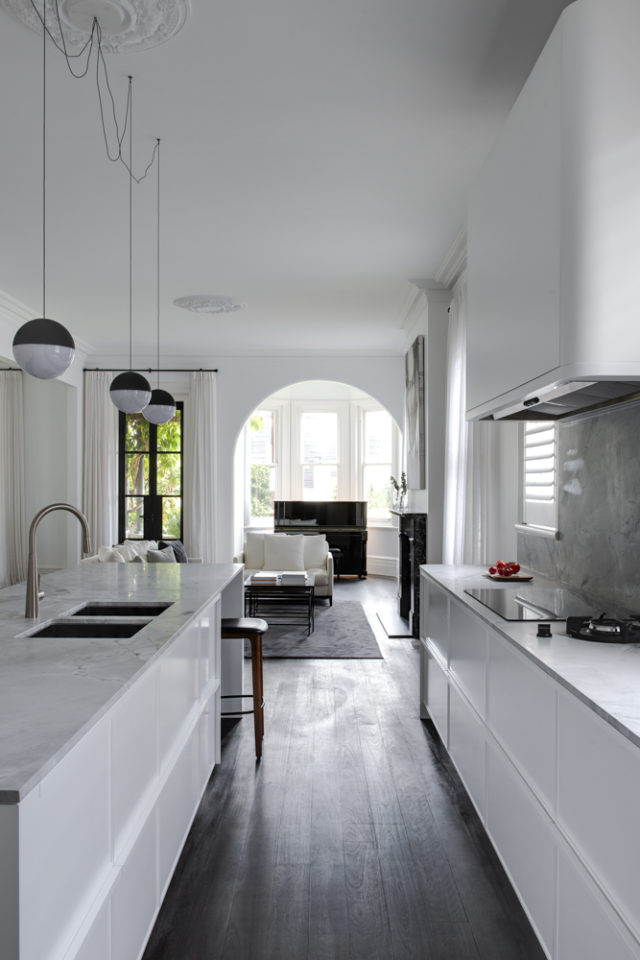 Inspired by the old fluted fireplaces and the sewer stack at the front of the home, they introduced a fluted detail to the back of the island unit. Micro shaker-style doors and bespoke timber handles also provide a nod to the old world, reinterpreted for the modern day.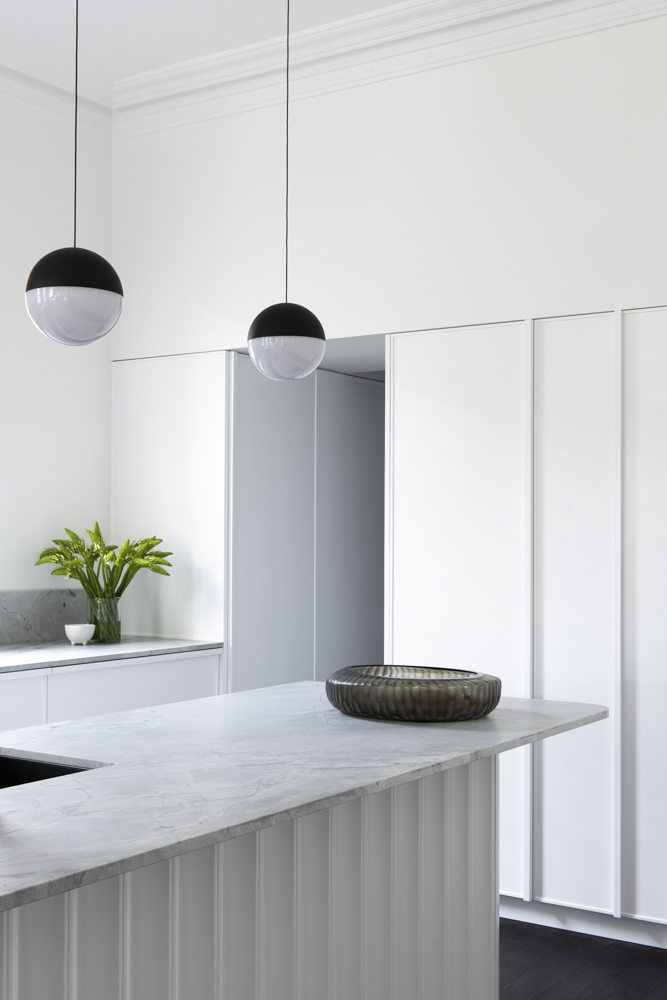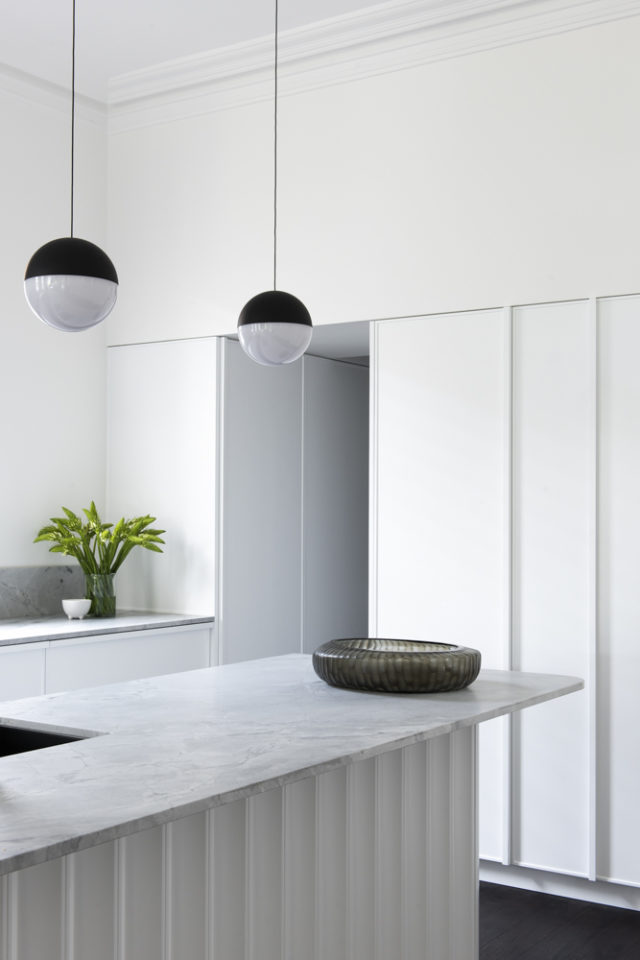 The heritage listed, circa 1900 property is home to a professional couple and their two young children. "​​The clients have an acute eye for detail and their budget reflected a desire for design excellence. The original kitchen and walk-in pantry were a low-cost addition by the previous owner and heavily worn. Turning the walk-in pantry into a working area for the morning rush and entertaining was a must."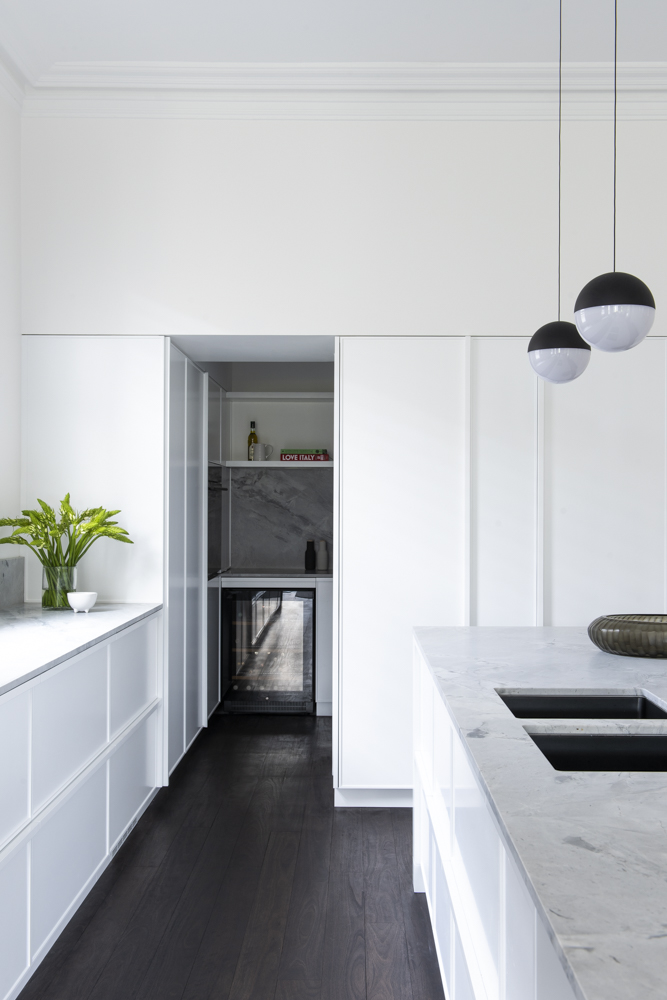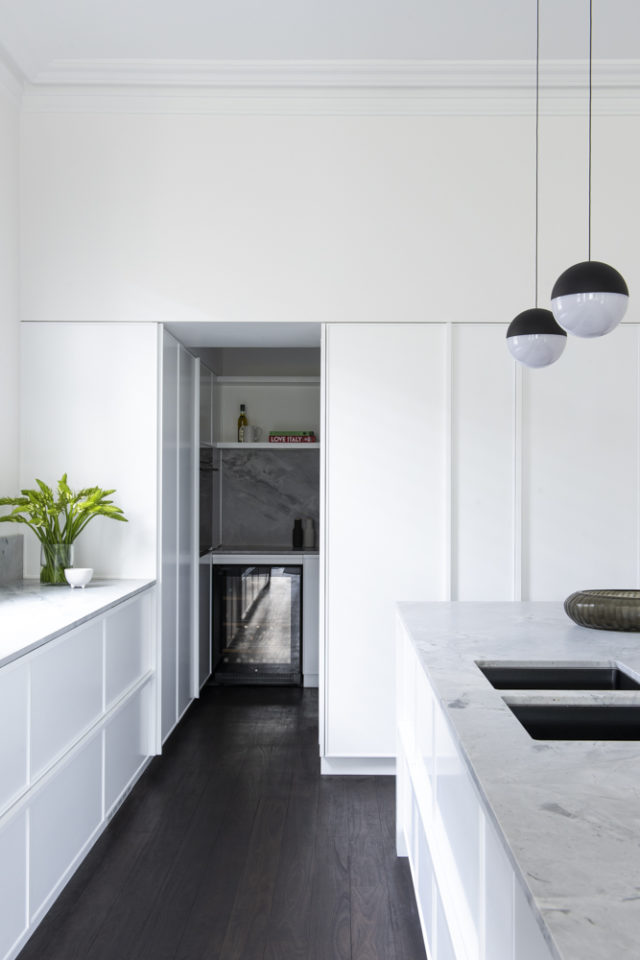 While the owners didn't want a traditional kitchen, they did want it to look effortless, be high spec and incorporate marble and white-on-white.
Co-founder Simona Castagna adds: "​​Marble was introduced to the benchtops and splashbacks to add a natural element and an elegant design focal point. ​​The incredible architectural details of the home were repeated in the design. Soft edges of the joinery reflect the arches, as do the selected modern pendant lights. The original ceiling rose could not be relocated. Instead, the designer worked off the ceiling rose centre by introducing a contemporary light fitting and looping the cord. In time the cord will smooth to continue the repetition of arches."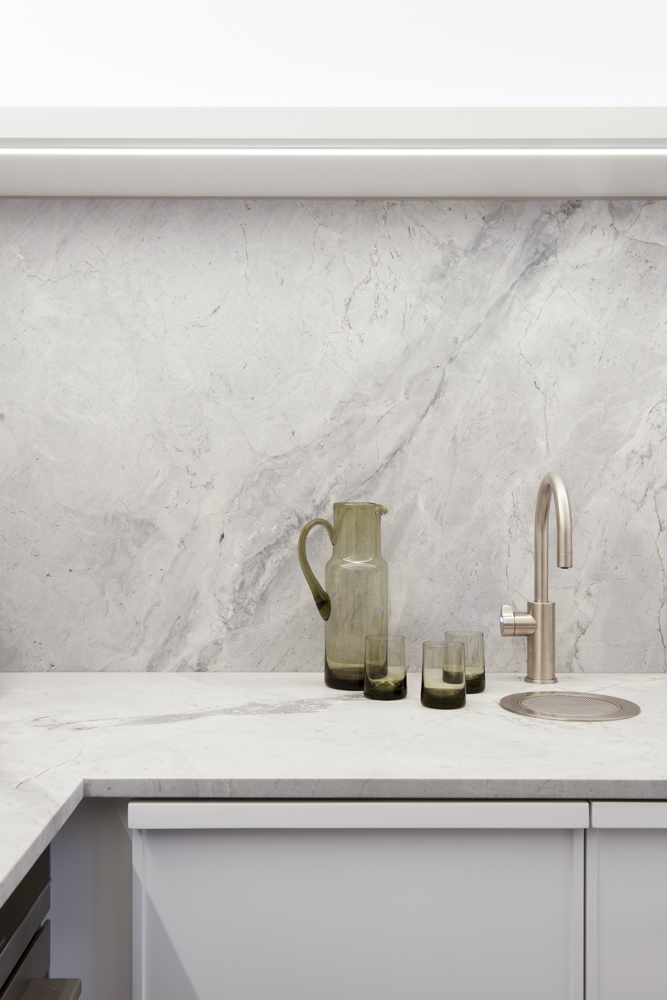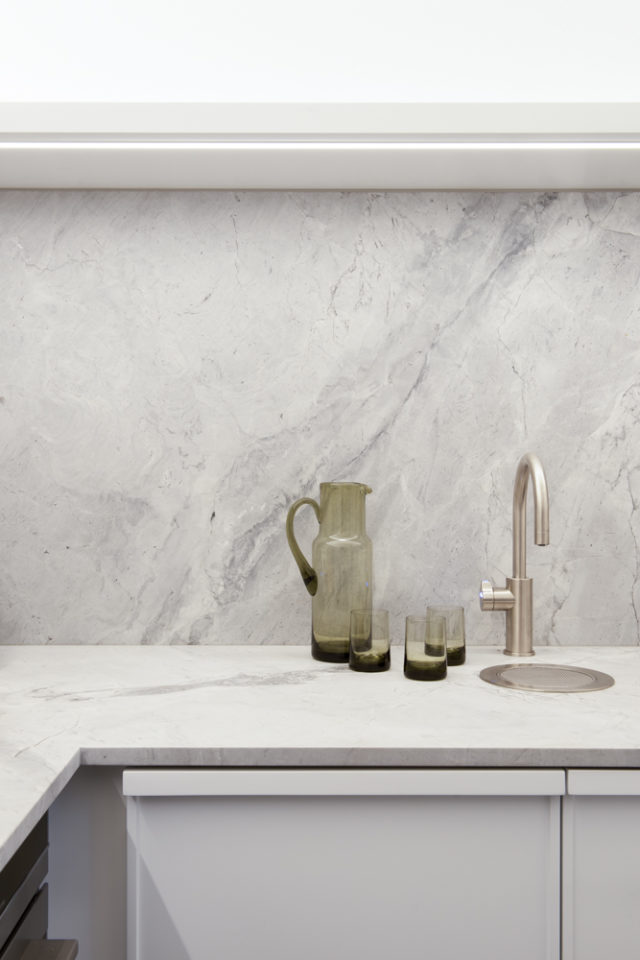 The entry to the pantry was relocated and it was converted into a working scullery, which increased the size of the kitchen. This small change along with the direction of the joinery in the kitchen, connected the two areas, forming a visually balanced, functional space. Hiding the oven and microwave inside the scullery also assisted with the visual impact of the kitchen joinery.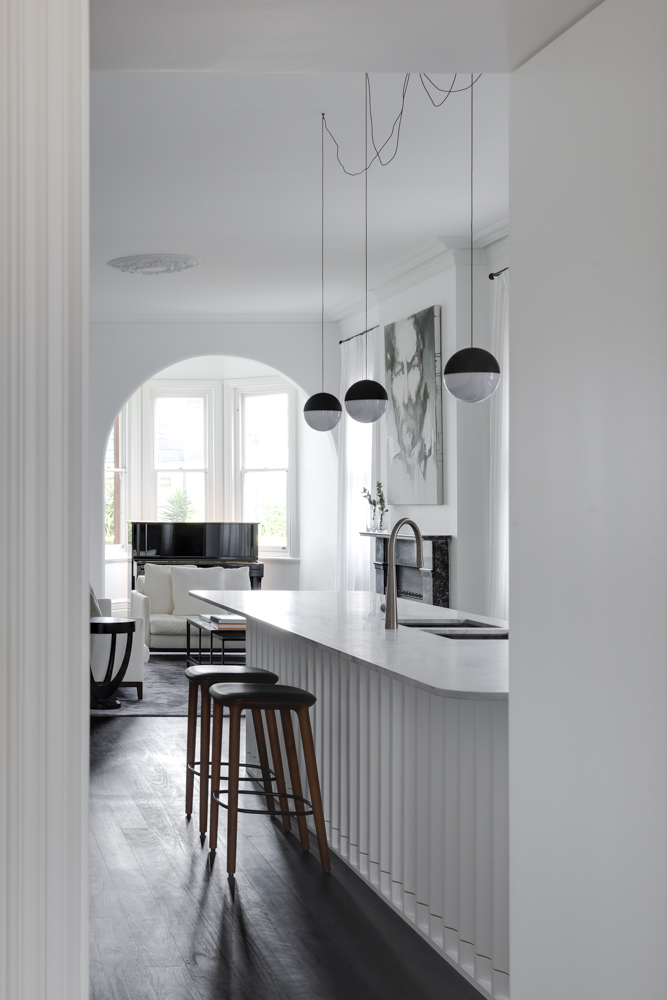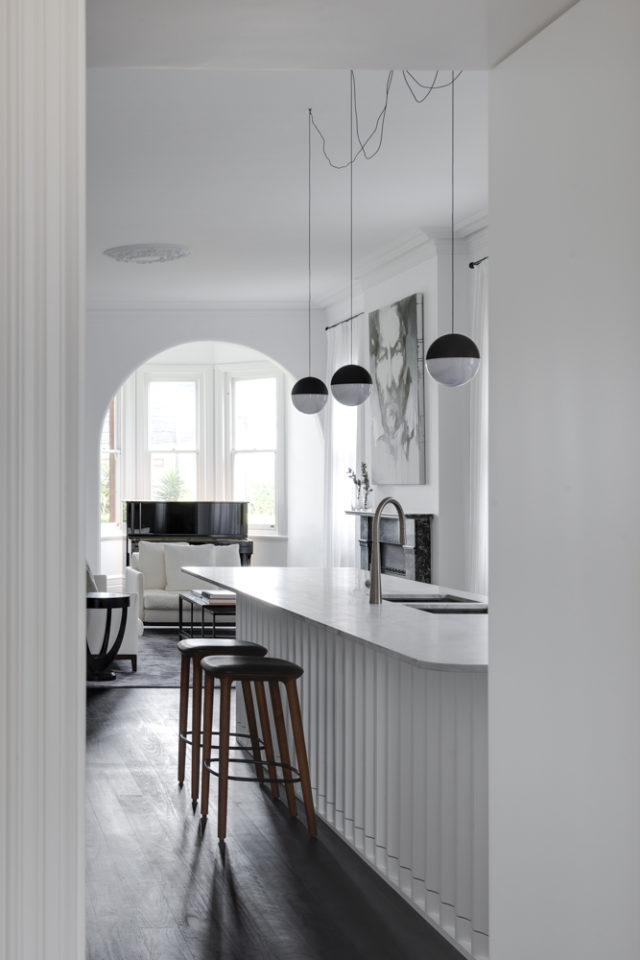 Darren references Mies van der Rohe's famous quote: "The devil is in the detail," when something looks so simple yet is so complicated.
"It's not until you look and keep looking that you truly understand the complexity of the design itself. This Minosa kitchen is a real highlight in our portfolio. The reference to the old world charm with all of the contemporary elements we love about living today."
Photography by Nicole England | ​​Styling by Simona Castagna of Minosa Design | Design by Minosa Design | Awards:  KBDi Highly Commended 2019