Based in a small Victorian town nestled on the banks of the Murray River, craftsman Brett Sambrooks has launched his own online store, selling his furniture range made from 100% recycled materials. The same could be said for his home, which is also home to his workshop.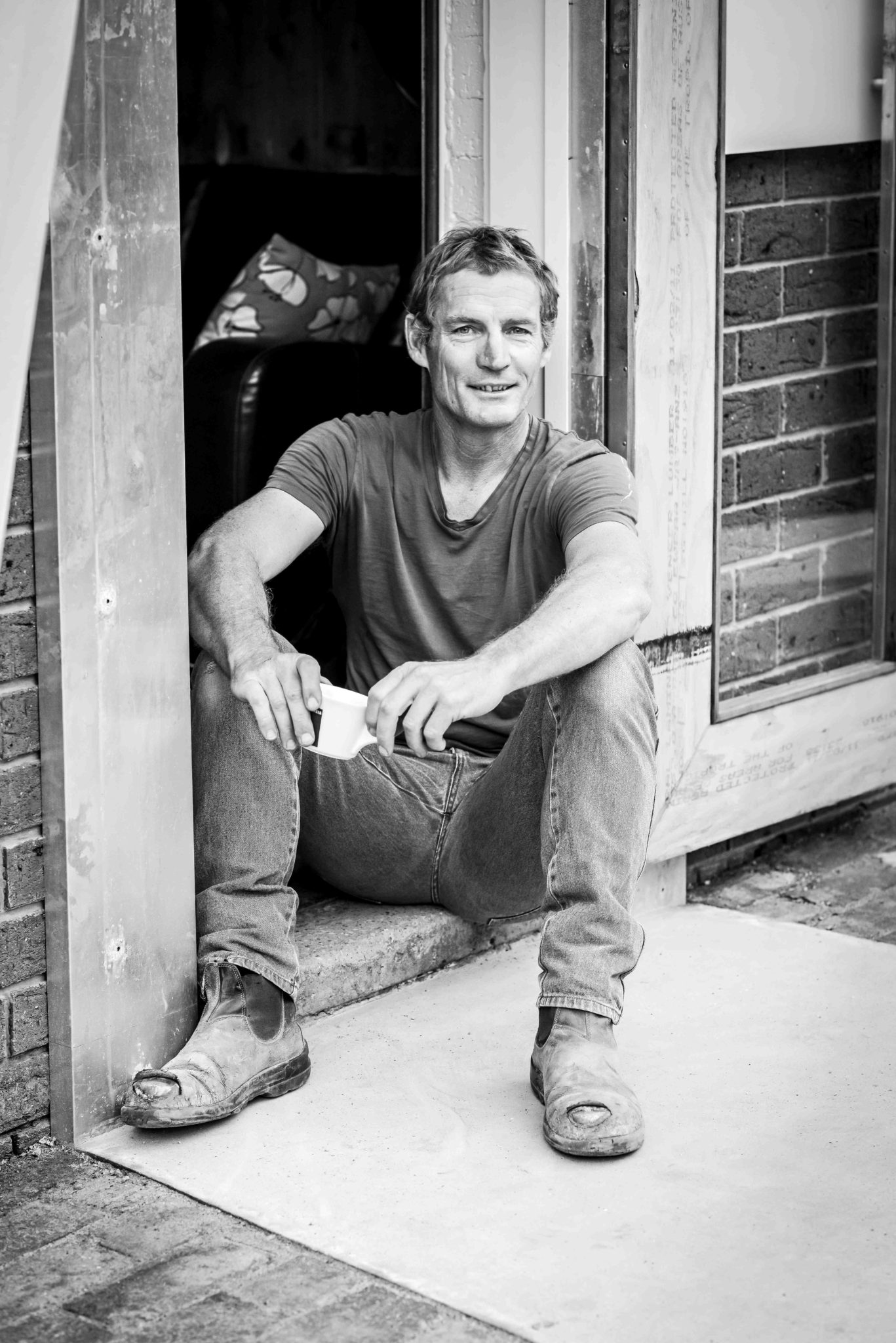 Reflective of his surrounding environment, Brett handcrafts unique designs from reclaimed timber and secondhand materials which result in mostly one-off collectables.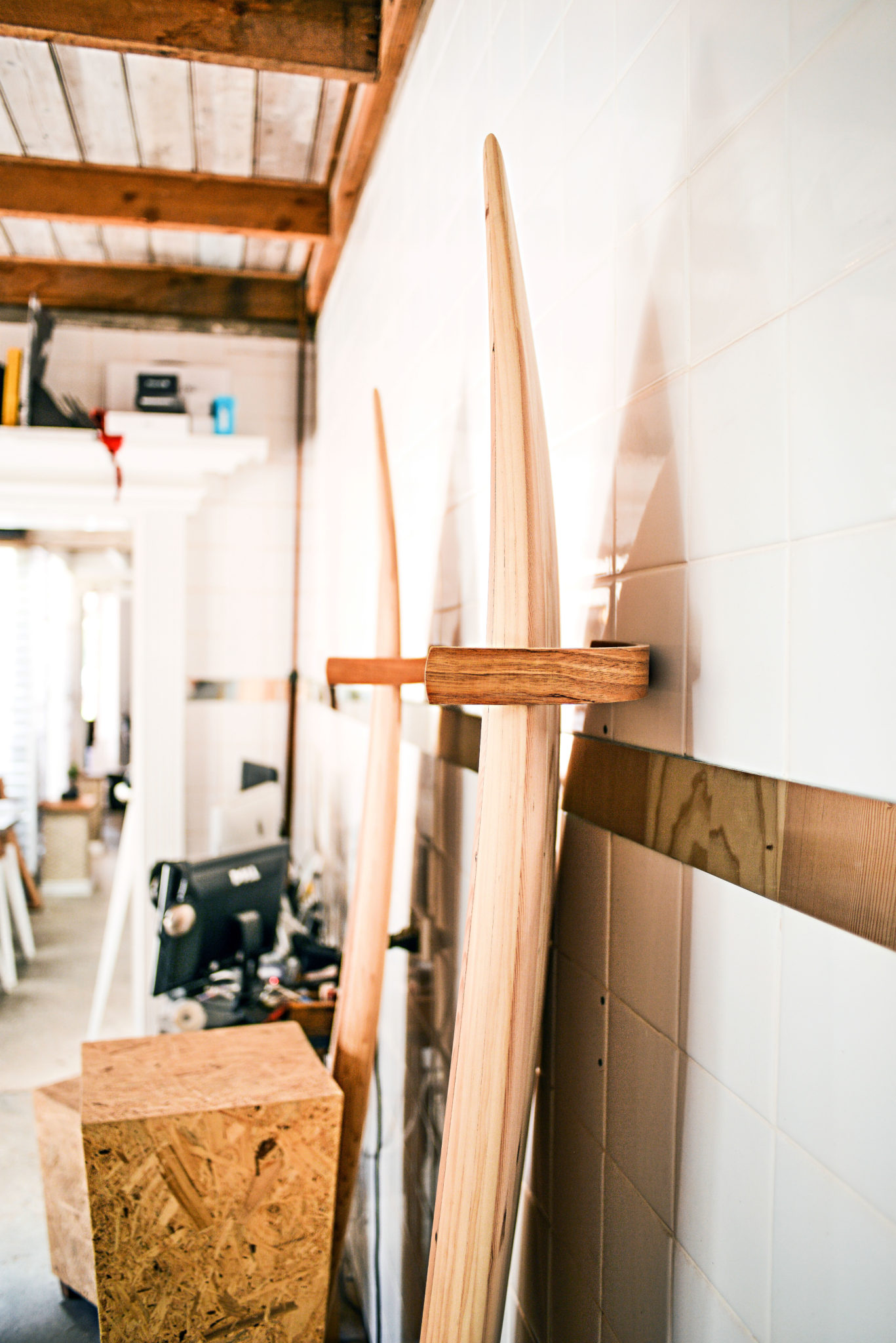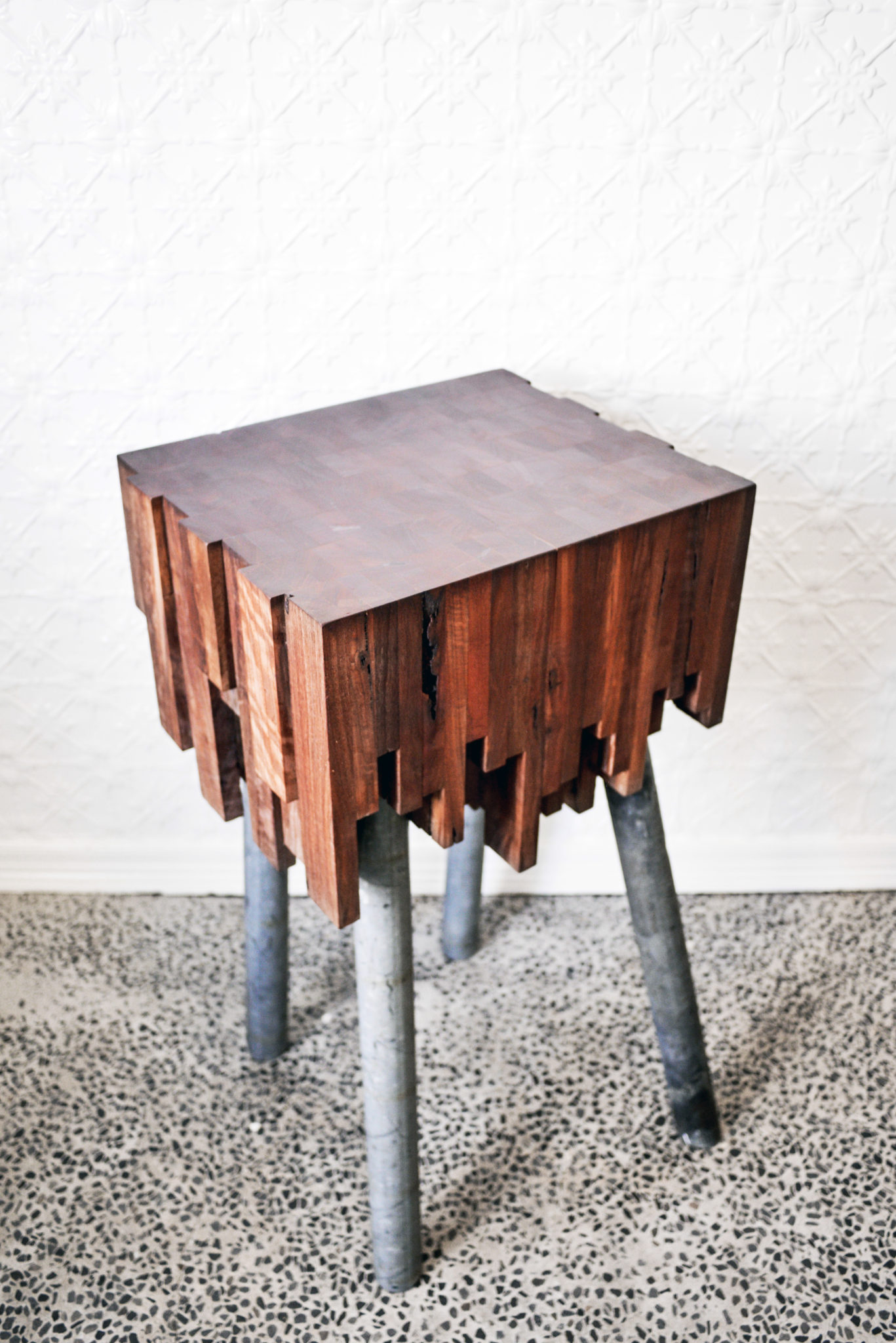 Known for his wooden surfboards and red gum butcher's blocks (which is fitting given he lives in an old butcher's shop), Brett has converted the original shopfront into a showroom for his creations. The rest of his house continues in the vein of his furniture: bold, reclaimed and experimental. A living showcase to his preoccupation with recycled and sustainable materials, every single surface, bench, floor and window has a story from its previous life.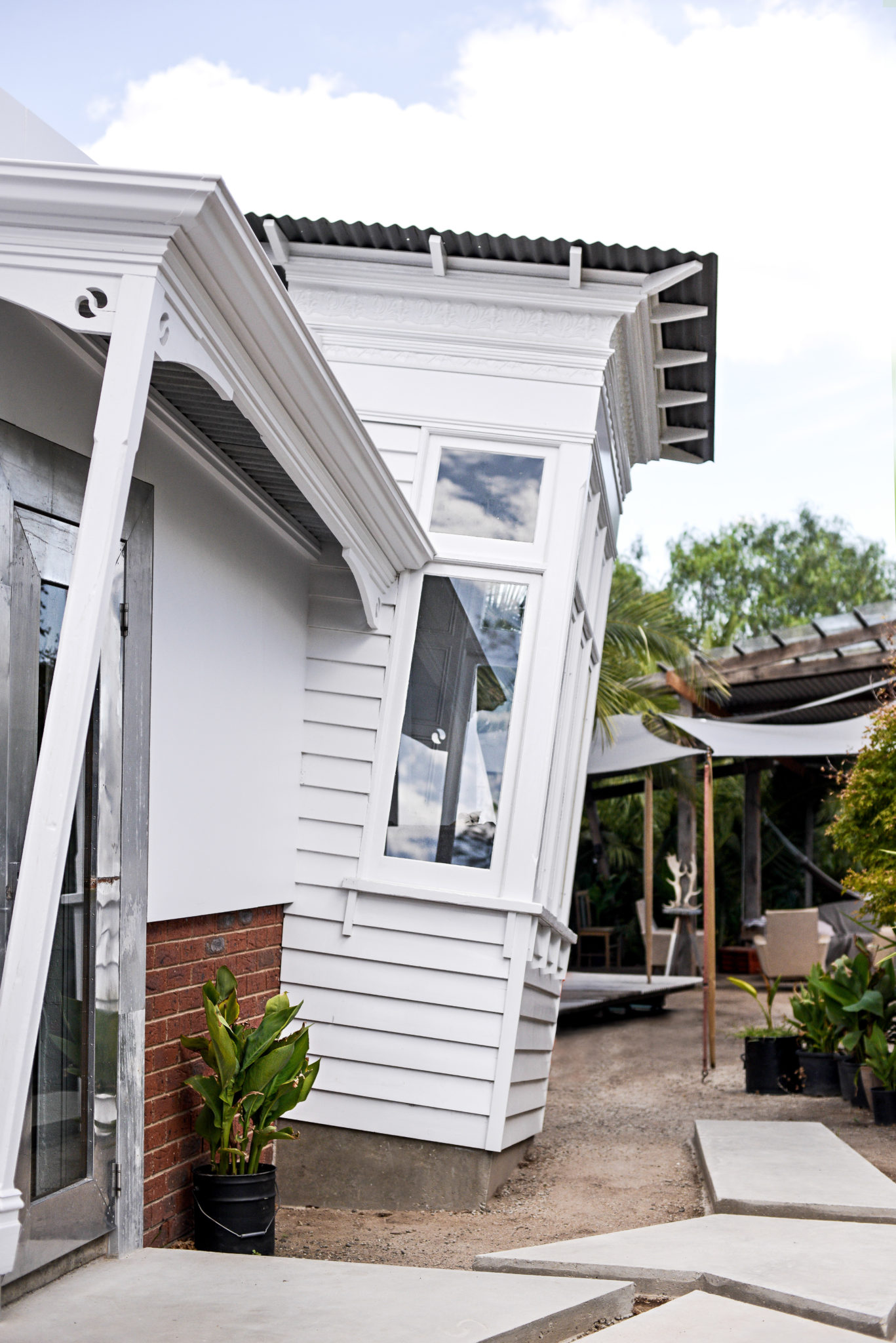 The show-stopper bay window (above) was rescued from an old club house that was demolished in the next-door town of Barham. Brett re-glazed and re-jigged it to ensure the windows functioned. He then installed it, on a purposeful lean, as a key bedroom feature. You have to look twice, right?!
History is everywhere, whether it is the front door that came from the nearby house of the local ambulance driver or the Baltic pine laundry cupboards made from old wooden polling booths that were discarded with the introduction of their cardboard replacements.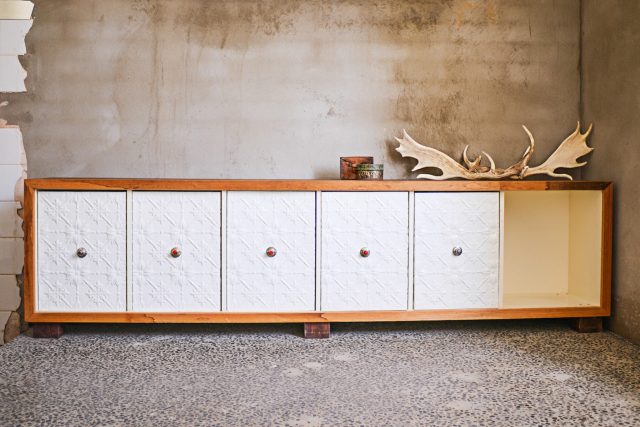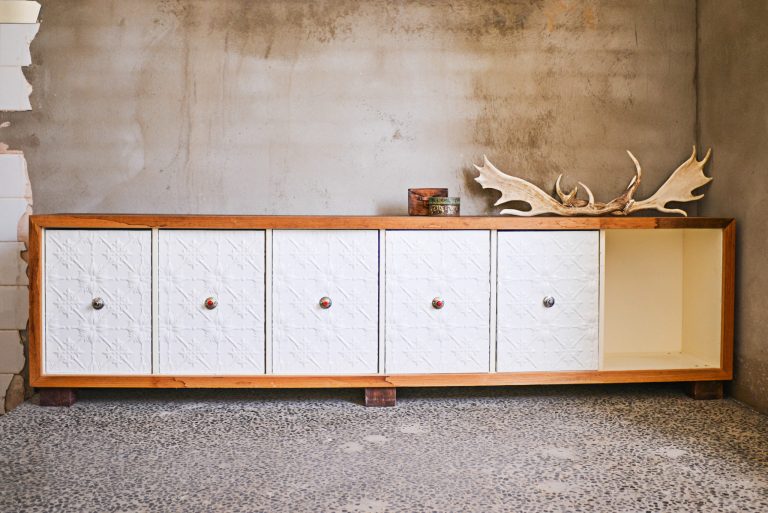 An adventurer at heart, Brett has lived and worked in Antarctica as an on-site builder at a research base and he currently works as a builder and maker in Victoria's Koondrook-Barham region. For more information and to see his full range of products, visit his website here.
Photography: Jenni Finn