When it comes to children's interiors, it's not often that we see something completely fresh. Home to a nature-obsessed nine-year-old, the space was originally supposed to have a tropical vibe but ended up becoming something far more inspiring. Aside from its lovely whimsical feel, I love how gender neutral the space is too.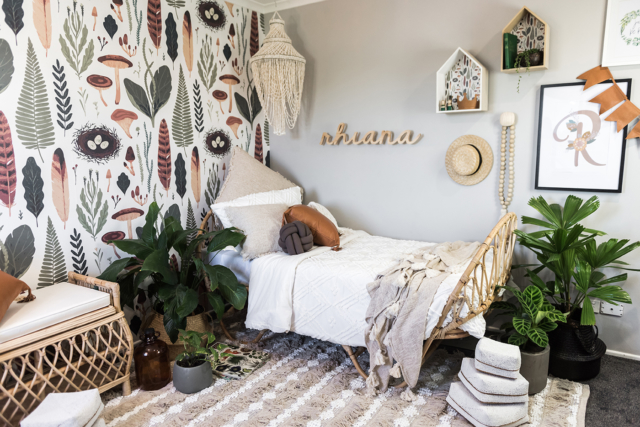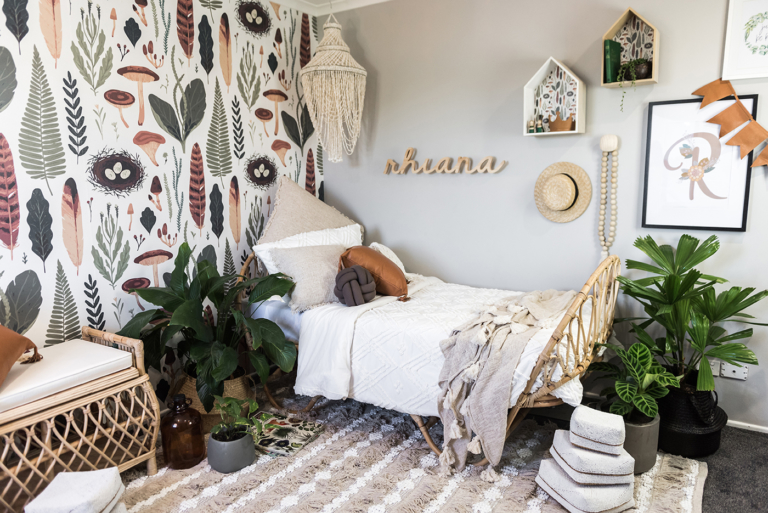 "Originally, I had planned to do a tropical room with bright elements however I completely changed direction after coming across a gorgeous a book called Botanicum, curated by Katie Scott and Kathy Willis. Rhiana has always had a love for nature from a very young age, so I wanted to design a room with elements that reflected her personality and created a unique style that hasn't been seen before," says Petria Leggo-Field, Rhiana's mother and the owner of Coco Rose Interiors, an online emporium that specialises in handmade bohemian style furniture and décor.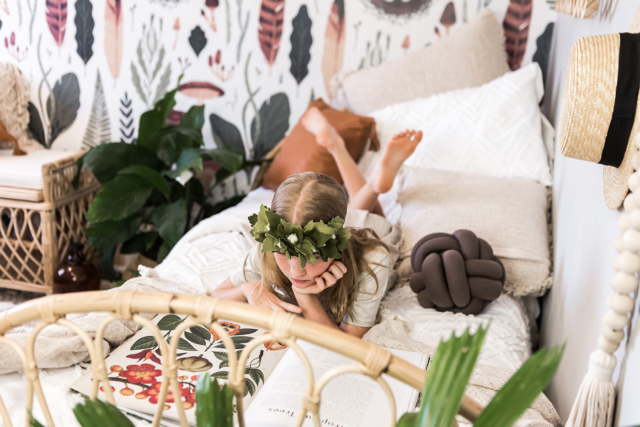 The hero of the space, the wallpaper (from Create a Wall) packs a strong visual punch and it formed the backdrop for the rest of the space. "I found a wallpaper with leaves, feathers and birdsnests that brought the book to life and set the scene perfectly for Rhiana's room design. I love to style walls and was really happy to find a couple of doll house frames that I could wallpaper and carry the theme through the room."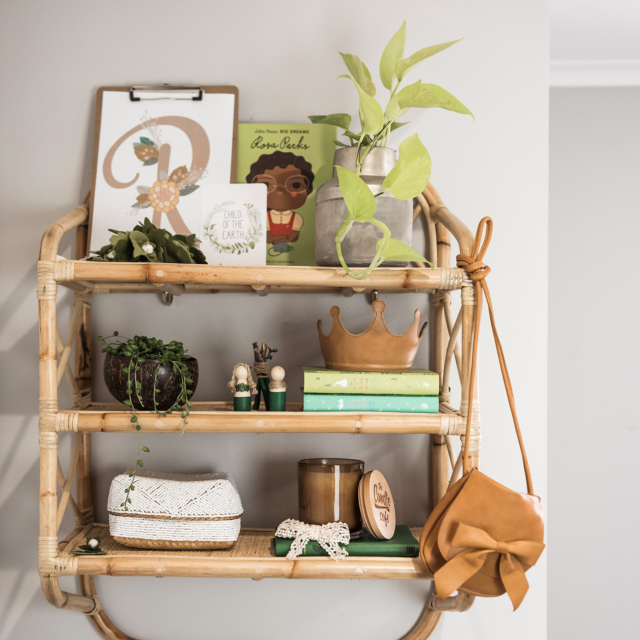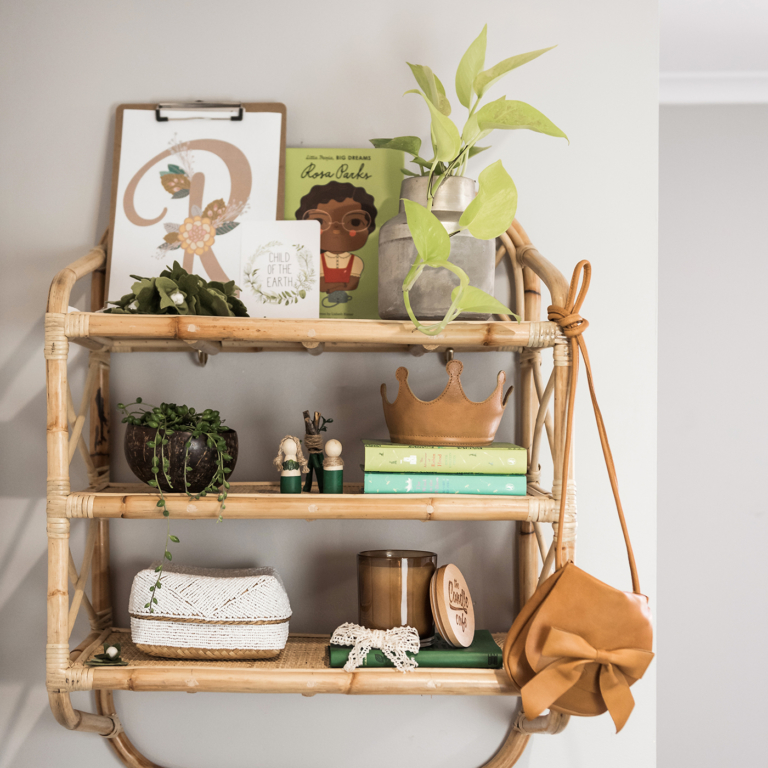 Aesthetics aren't the only driver behind the room – its botanical theme also has an ideological basis. "My husband and I really want to encourage nature-based play and education as our children grow. We love that we can bring the outdoors in and create a more natural and minimalistic way of living for our girls," says Petria who confirms that all of the plants you see in the photographs live in the space permanently. "Part of Rhiana's daily routine now is to water her plants. It gives her a further sense of responsibility and understanding that we need to look after the environment we all live in."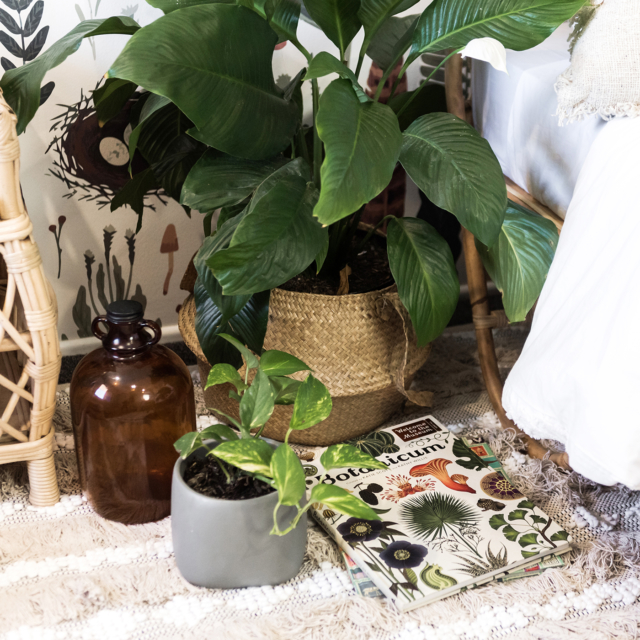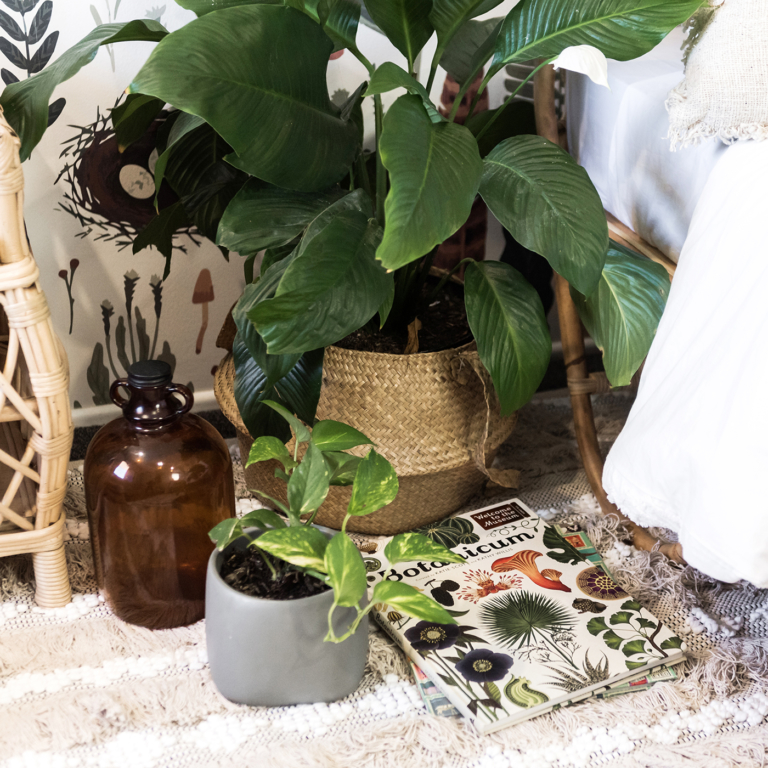 The abundance of indoor plants keeps Rhiana busyAside from the abundance of green (both real and imagined), rattan is a key to this look and all the pieces are available from Petria's online store. "We really love our rattan furniture range. All our furniture pieces feature the same teardrop diamond pattern, so that our customers can style our whole range as a complete set. This is just the very beginning and we are very excited for our next release, with designs the market hasn't seen yet," says Petria.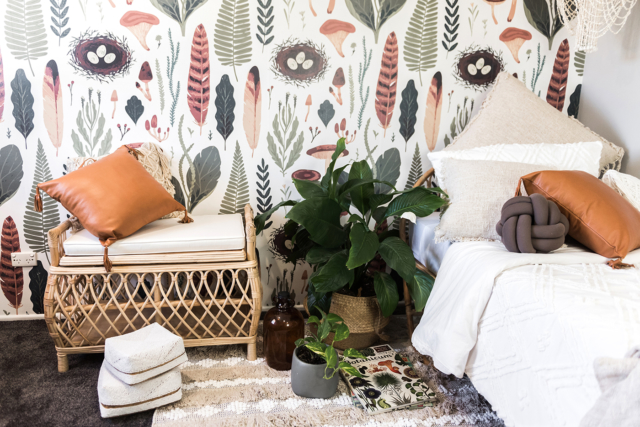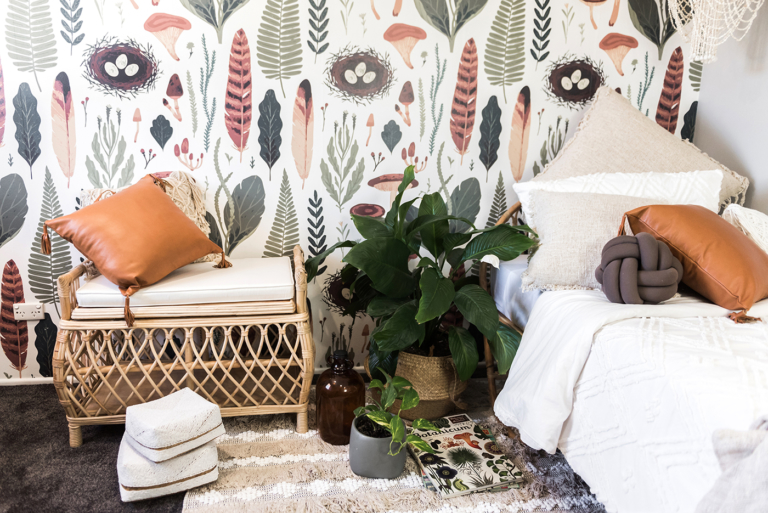 As for her favourite part of the room, Rhiana herself is very fond of the shell chandelier, which reminds her of collecting shells at the beach. "She really loves her room as she's quite an active child and loves spending her days outdoors collecting treasures. It's nice for her to come back to a space that she feels comfortable in but also has a calming feel for her to wind down from the day's activities."