This summer, interiors will be eclectic and tropical, think vibrant colours paired with crisp white walls. I love this look, it's totally 80s glamour!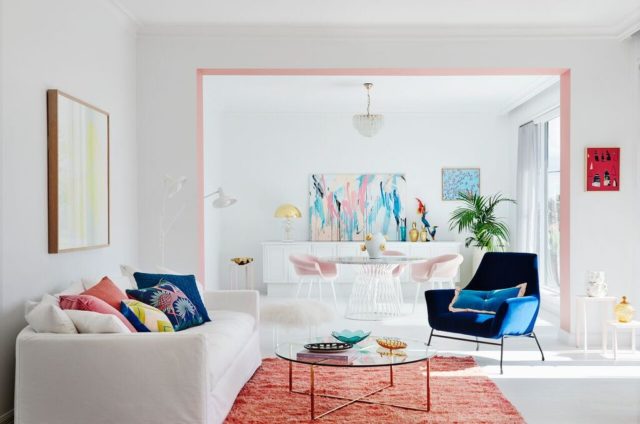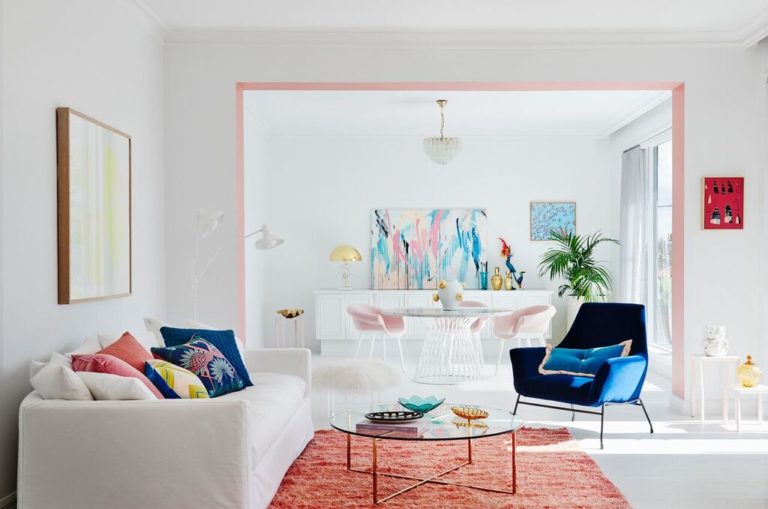 Identified by Dulux as one of their summer colour trends for 2018, the Escapade palette features a medley of playful, tropical colours, such as pale mint and soft pink. Guaranteed to stimulate the senses and add a sense of energy and fun to any neutral space, it's about creating that holiday feeling all year round.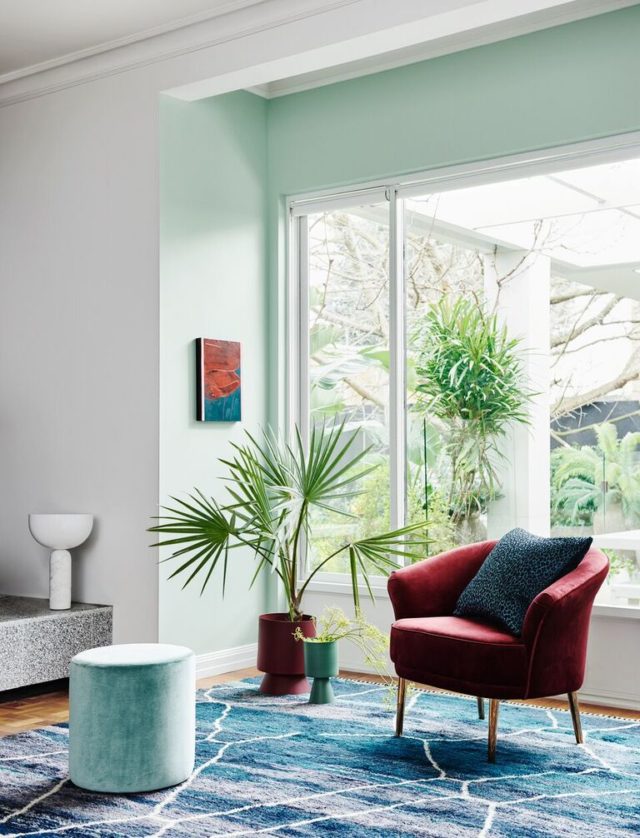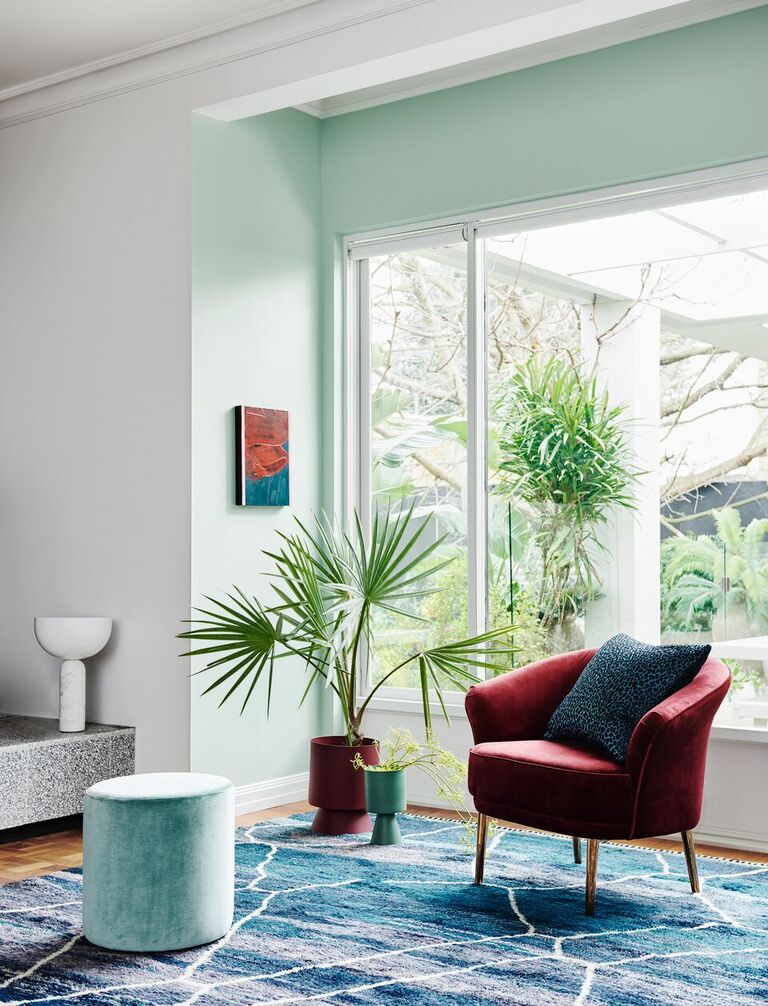 If you're hesitant to branch out into colour, fear not! Even small doses of these exuberant shades can have a huge impact. You can create fun, eye-catching accents in unexpected places, such as doors, the inside edge of a wall or door frame, along a staircase or in a storage nook. Go one step further and complete the look by painting one or two smaller pieces of furniture in the same striking hue.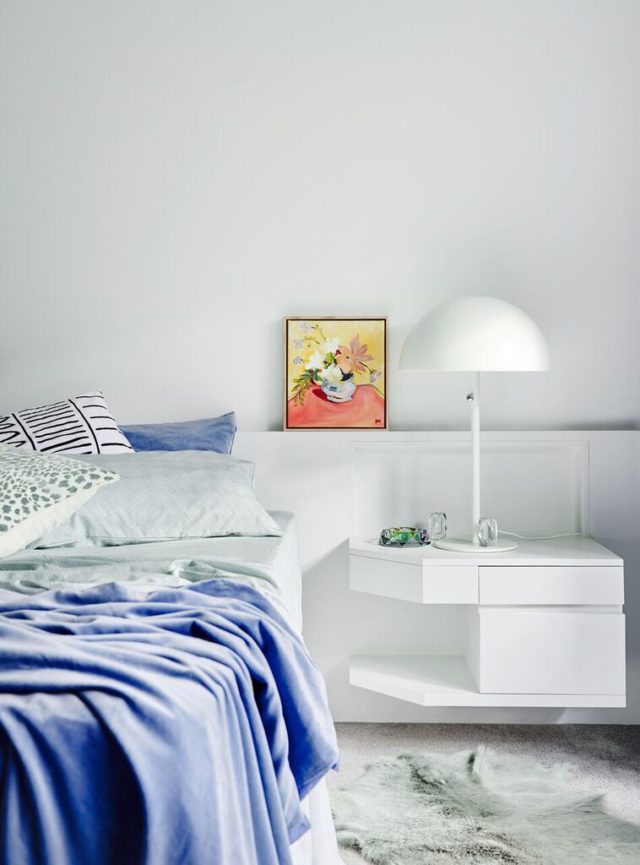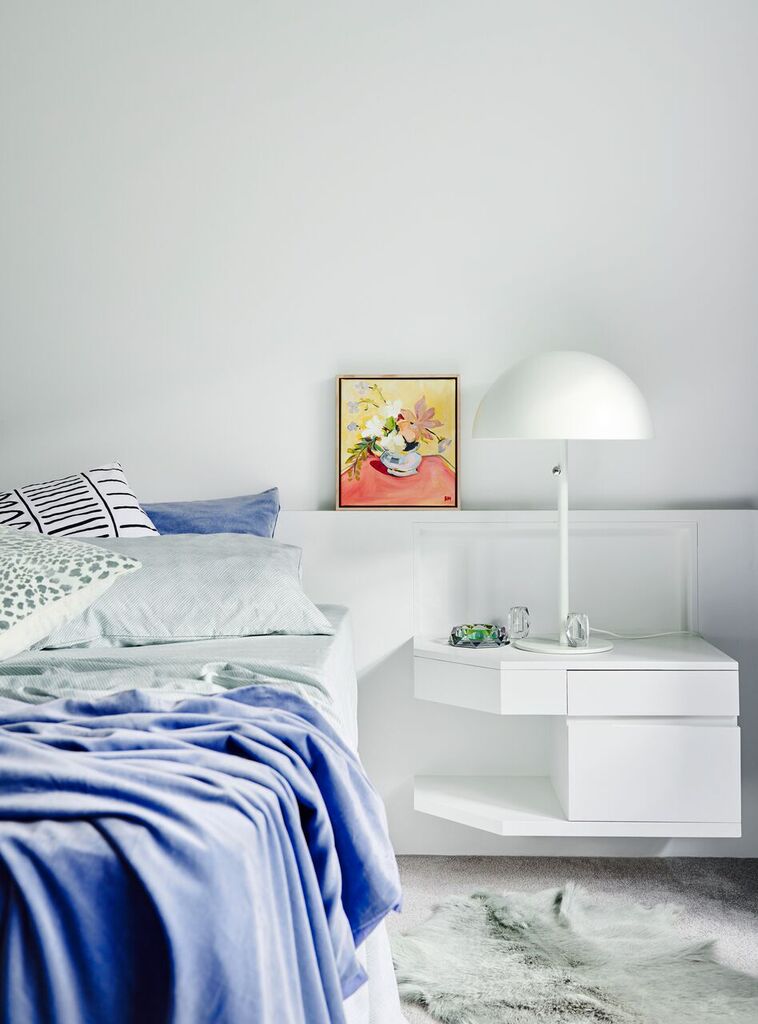 Colour in the home is nothing to be afraid of. Rather, introducing new colour schemes can invigorate a space – making you more positive and productive. And the beautiful thing about paint is if you decide you don't like it, you can simply paint over it!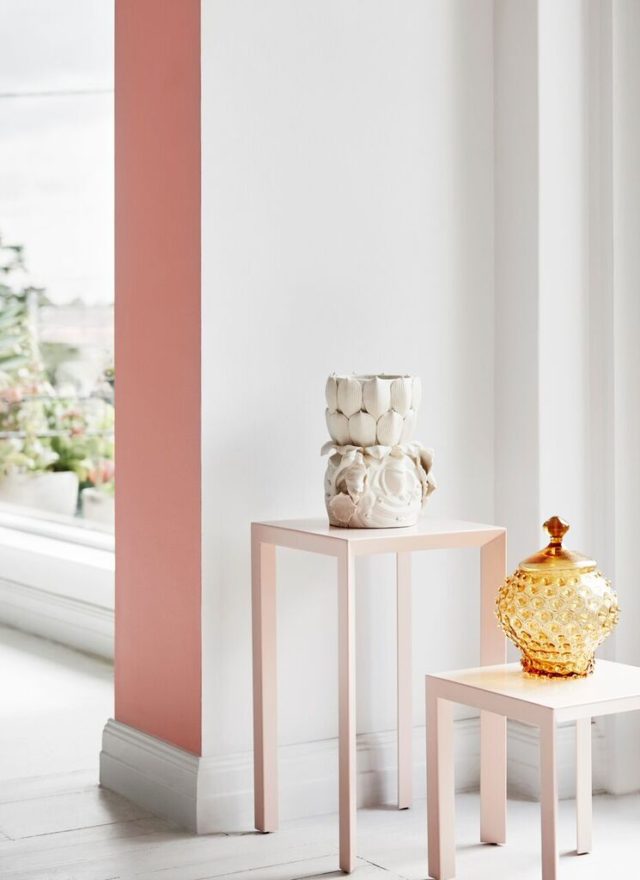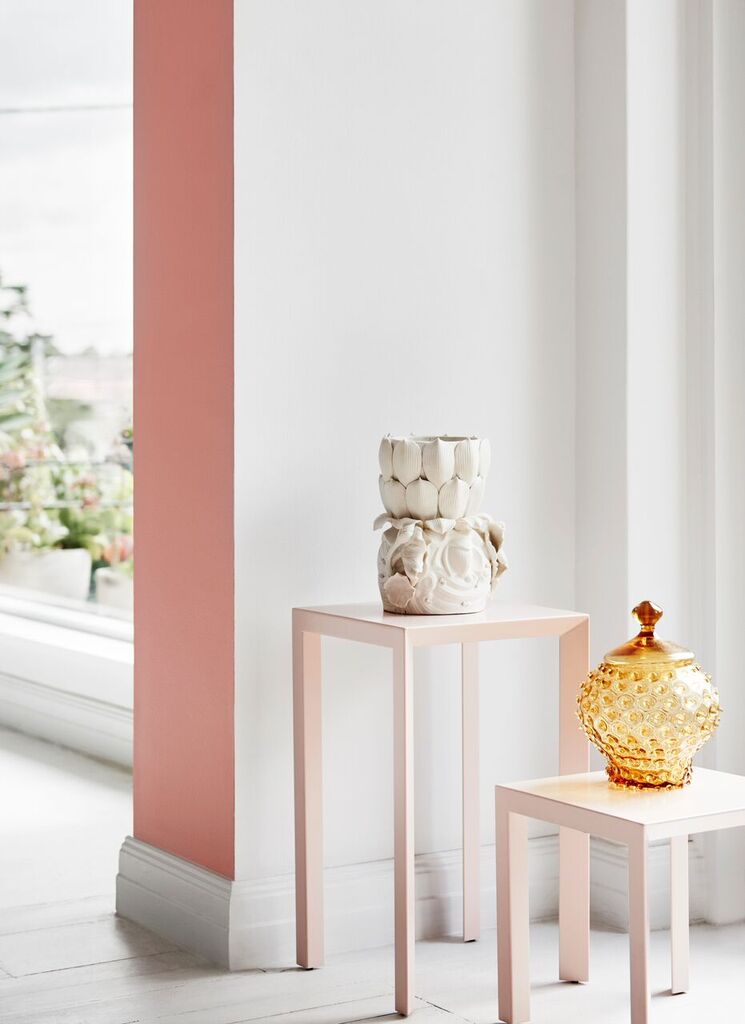 Finish the look with Dulux's summer styling tips by Dulux colour trends contributor Pip Brett.
1. Declutter your interiors so that furniture and accessories have plenty of room to breathe.
2. Seek out retro furniture with organic shapes and simple lines.
3. Add in plenty of luxe textures – think soft furnishings and accessories in sumptuous velvet, silk and sheepskin.
4. Introduce bright artworks that pick up on the season's bold, tropical hues.
5. Touches of gold will add a glam feel.
6. Don't forget greenery – indoor palms and ferns will bring a botanical-inspired interior to life and help you create a happier, healthier home.
Photography by Lisa Cohen | Styling by Bree Leech