Previewed at last year's Milan Fair, the B&B Italia Backstage wardrobe system designed by Antonio Citterio, completely rethinks the concept of storage.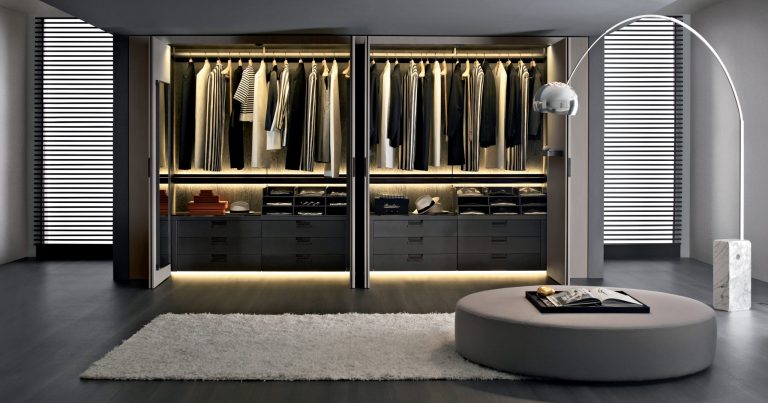 Arriving in Australia this February and marking the iconic Italian brand's first venture into fully integrated bedroom storage, the wardrobe stands out for its innovative re-entering door.
Blending into the wall when closed, the doors once opened partially re-enter the wardrobe, creating a wide passageway so that you can reach even the furthest corners of your wardrobe.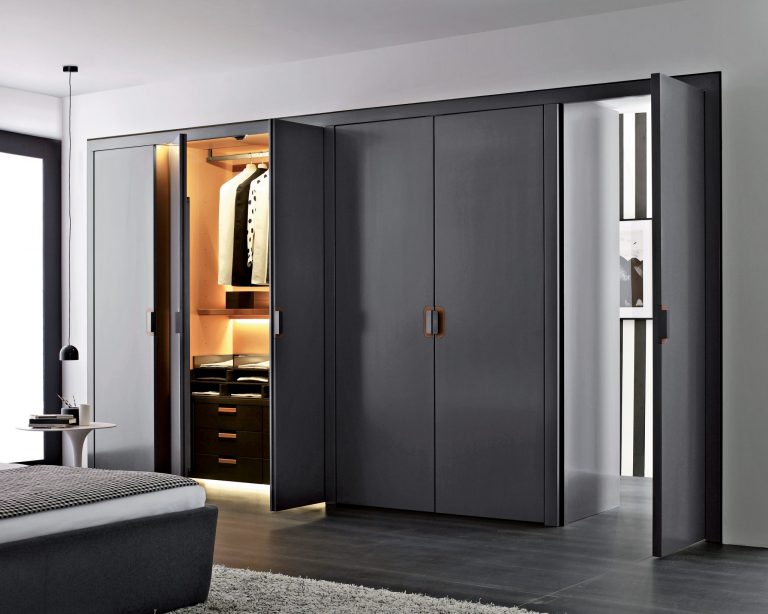 Available in three widths — 72.5cm, 85cm and 97.5cm — and two depths — 66cm and 85cm — the wardrobe is also flexible enough for a tailor-made solution. All features of the wardrobe can similarly be adapted for walk-in closets, which can be fitted with a closed unit.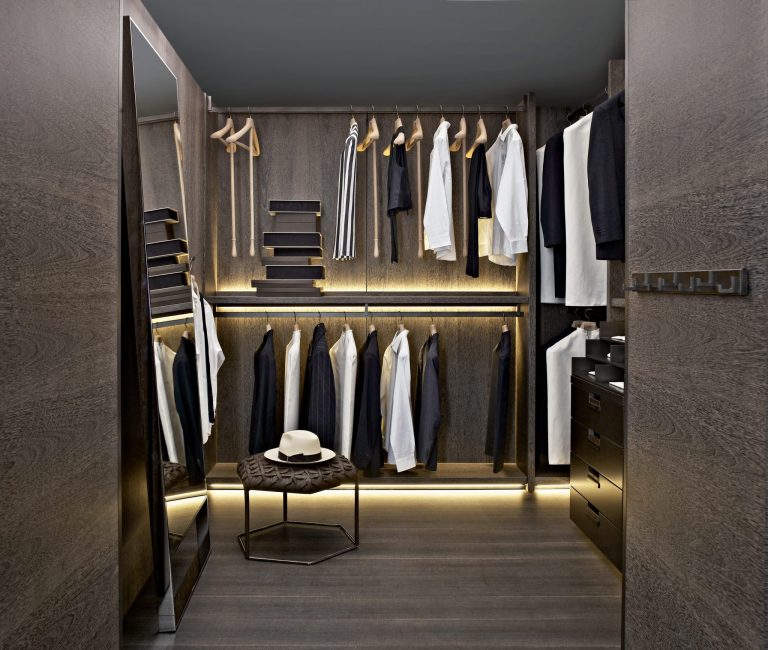 The wardrobe includes shelves, clothes racks, shirt compartment and a chest of drawers where accessory trays can be placed. Additional accessories, such as an adjustable mirror, belt holder and jewellery holders, can also be positioned on the door. Energy saving LED lights turn on when the doors open and are located on the shelves, base and top to enhance visibility.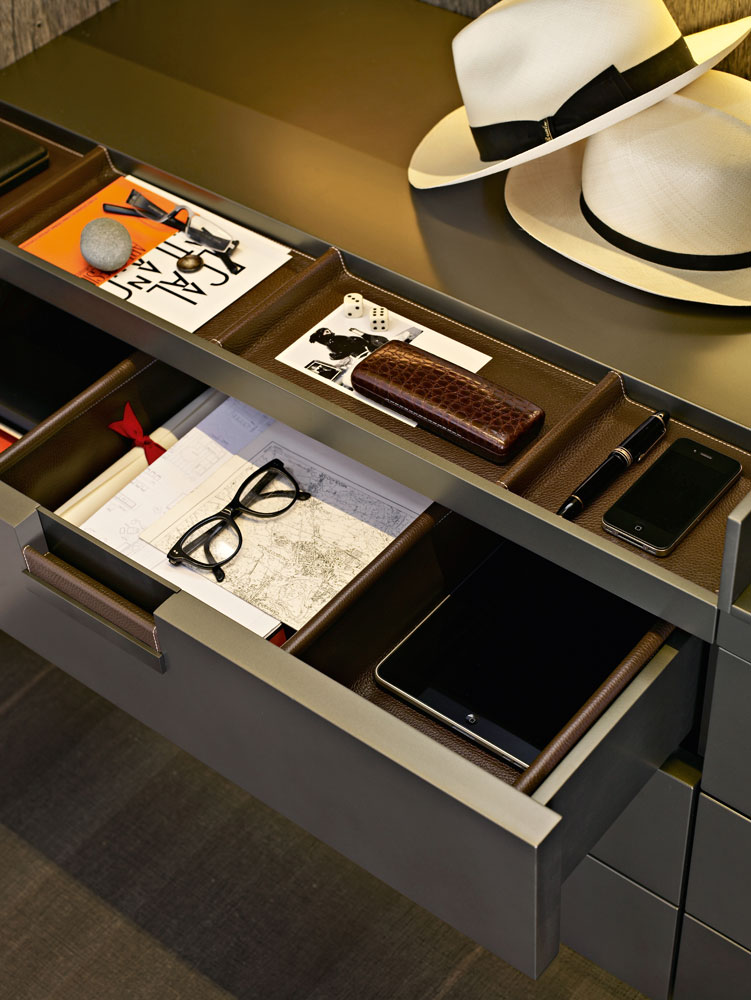 High-quality materials define the wardrobe as a design of distinction. The doors are available in Sucupira wood or lacquered in 16 colours with a shellac or satin finish. Interior shelves and trays are made of leather and the chest of drawers has a painted bronze nickel finish. Surfaces of the frame are in dove, colonial-coloured melamine-coated leather or melamine-coated Sucupira wood.
The B&B Italia Backstage wardrobe system will be exclusively available at Space Furniture showrooms in Sydney, Melbourne and Brisbane. For more information.