I've spent many hours at Eurocucina today, the kitchen section (I say section, but it's bigger than most standalone trade fairs) of Salone del Mobile in Milan. I thought I'd share the top trends I noticed and some photos from day one.
I should preface this by saying the combination of swarms of super-keen visitors and lighting designed to create atmosphere and mood, don't make for the best photos I've ever taken!
Timber and timber veneer were everywhere, mostly muted cool greige tones which I found surprisingly warm and interesting. For me, this was the most obvious and overarching kitchen design trend at the fair.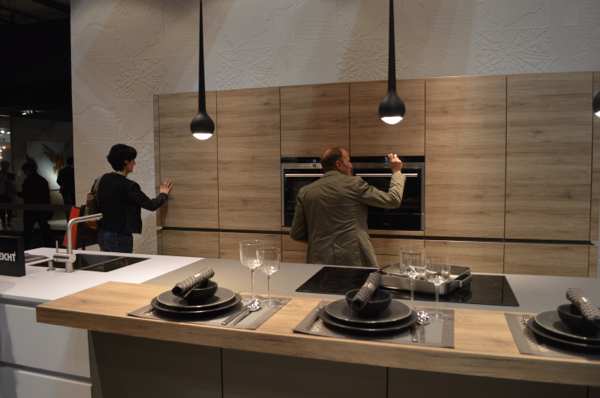 The new timber kitchen is modern and sleek and just a touch industrial. Although the timber finishes tend to be pale, the look isn't Scandi as you might expect.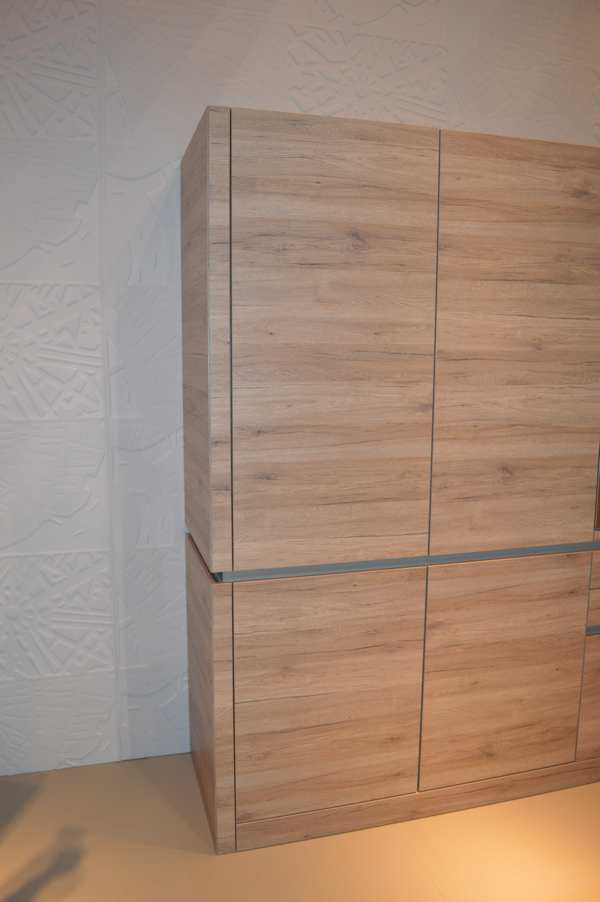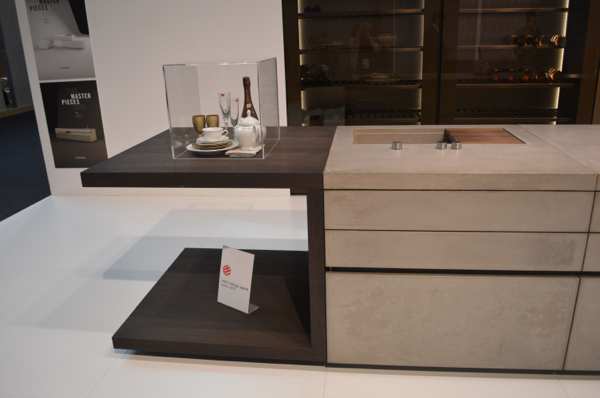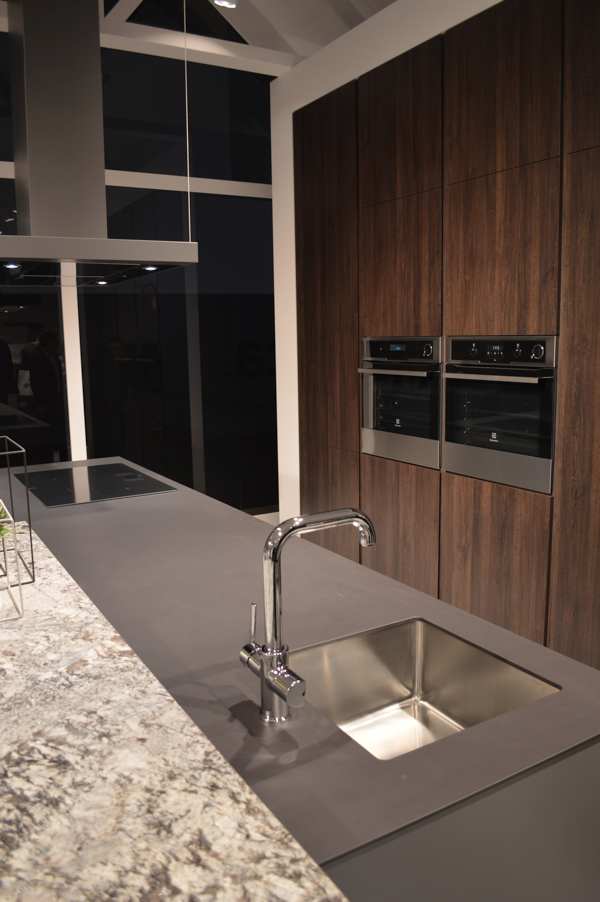 I love the texture and warmth in these kitchens.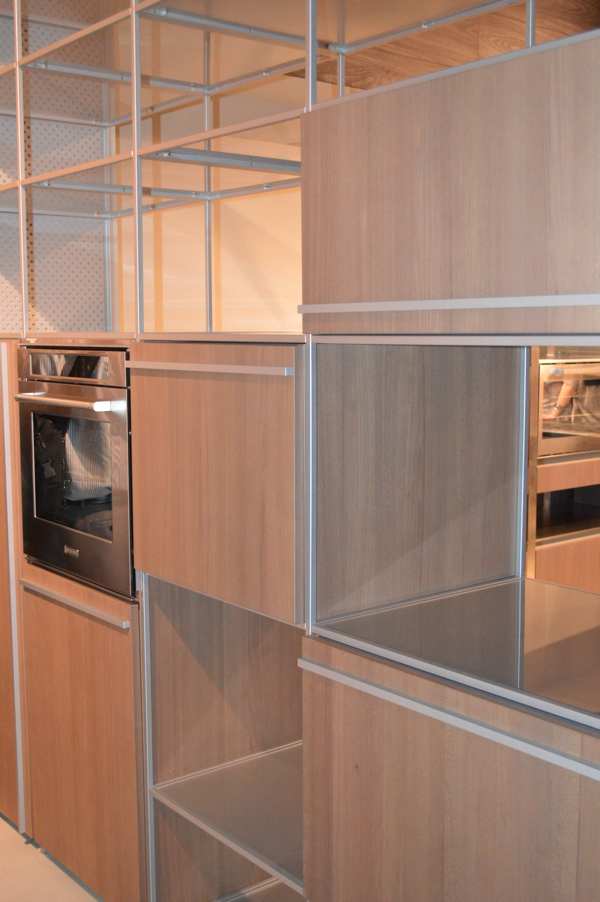 Timber and stainless steel was a popular combo.
There's also very little gloss. It's all about the matt surfaces on cabinetry.
Many kitchens incorporated some kind of open shelving. This makes the kitchen feel like more of a dressed room than ever before and not just a functional space. Seeing as it's the heart of most homes these days, this makes absolute sense!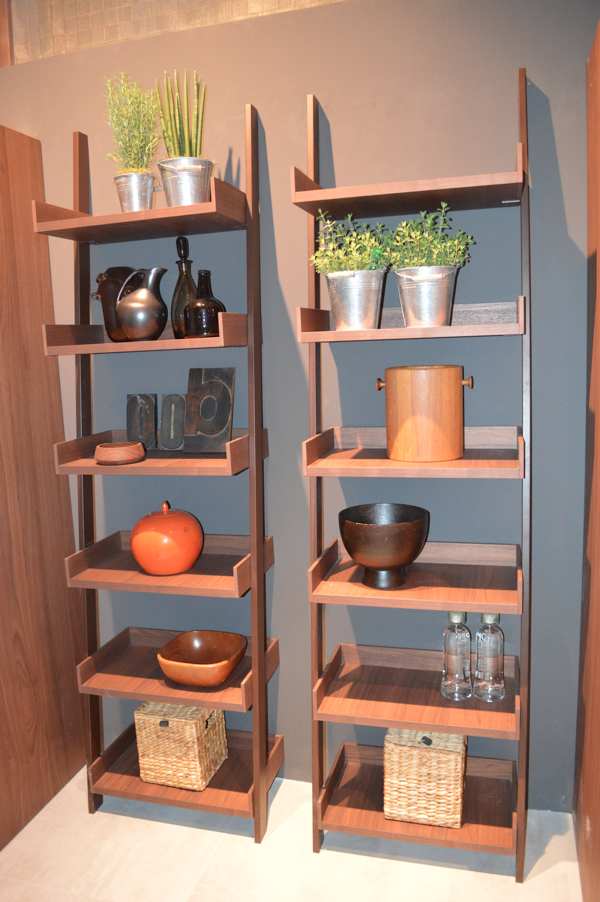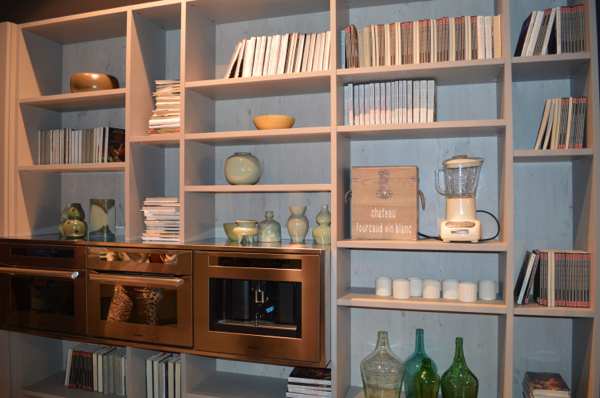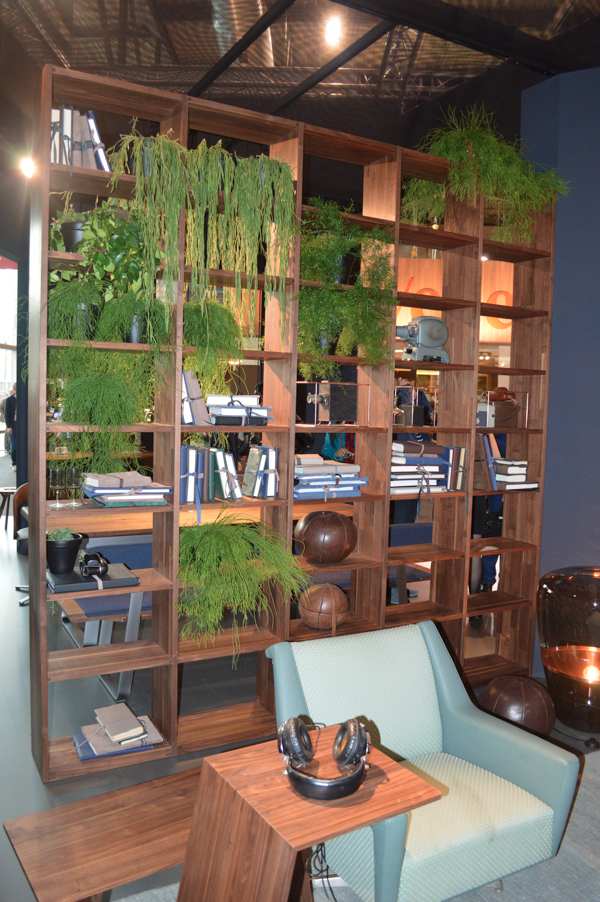 Large pullout drawers for storage, replacing cupboards, are still big, with many featuring lights which automatically come on when opened.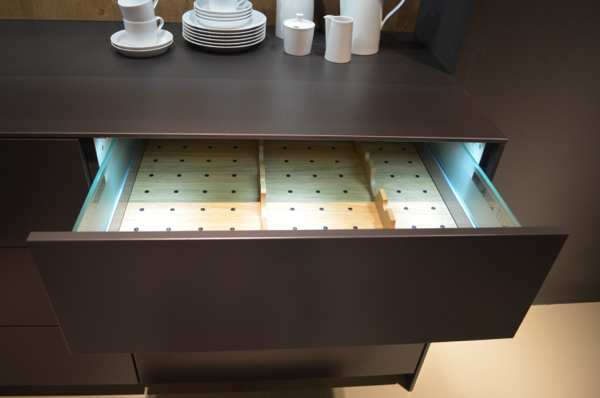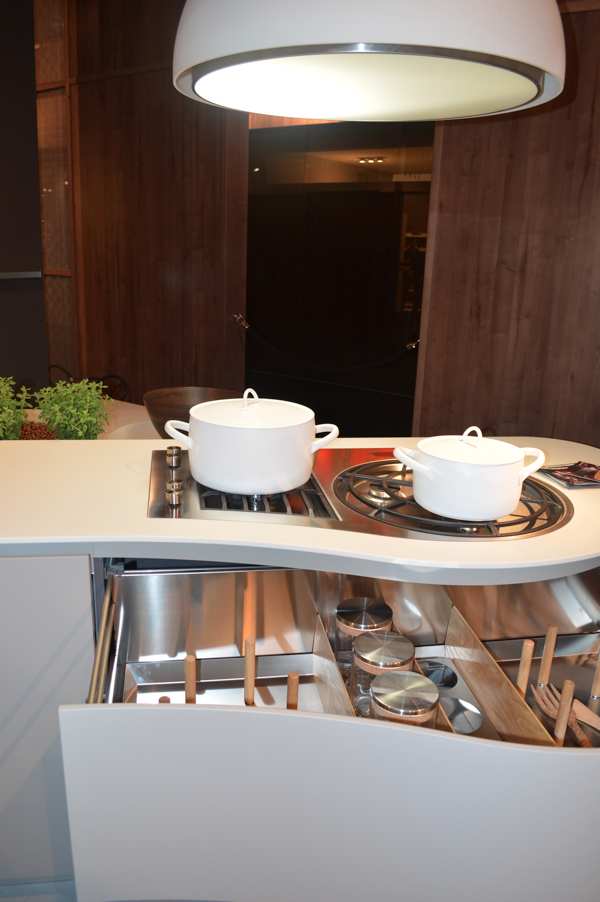 Touch-open cabinet doors are here to stay with very few doors with handles seen.
I saw a lot of glass fronted cabinets (and poor staff constantly polishing fingerprints off them!).
Cabinet doors folded up or back on themselves. I loved some of these smart features.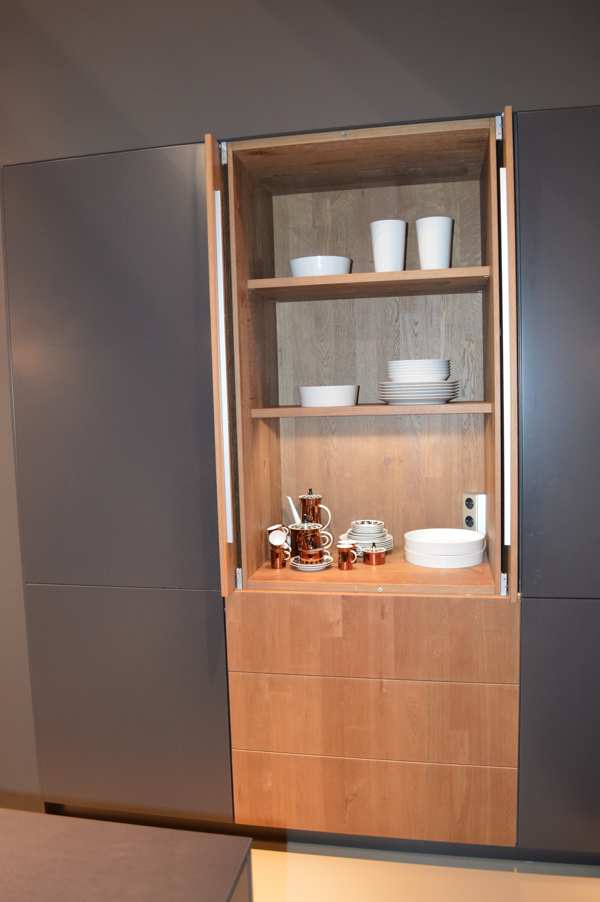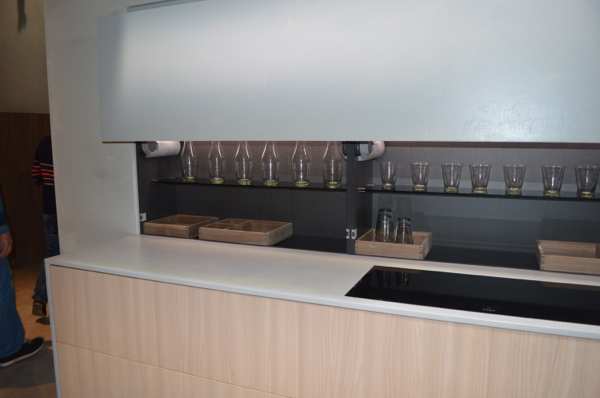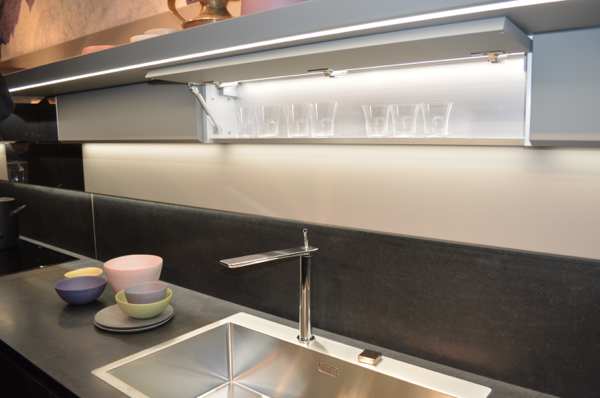 Low hanging multiple interesting pendant lights over kitchen benches and dining tables were popular; another way to dress the kitchen, as mentioned above.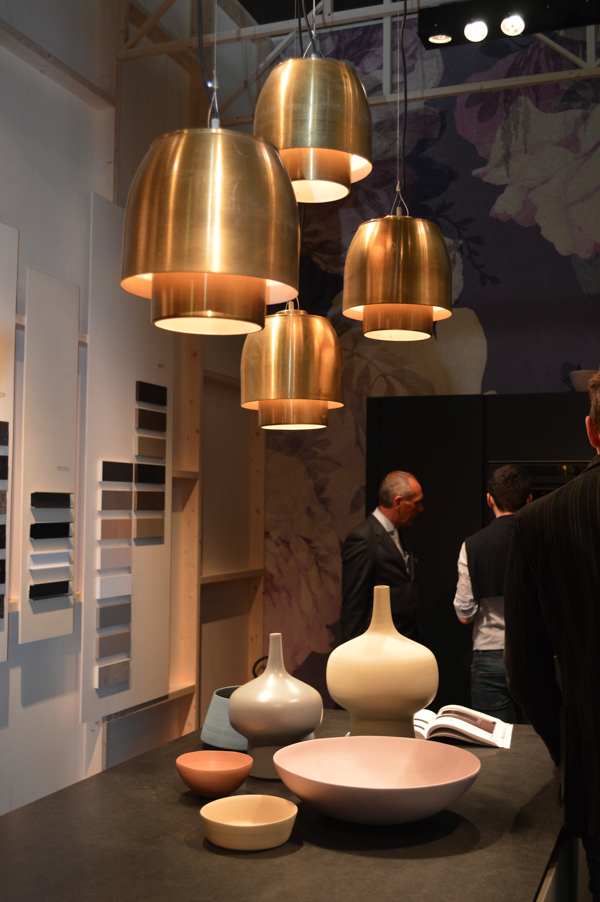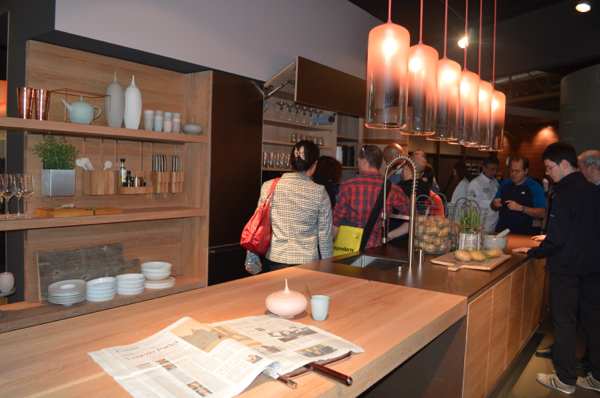 Where I saw a few pops of colour against the timber it was almost always red.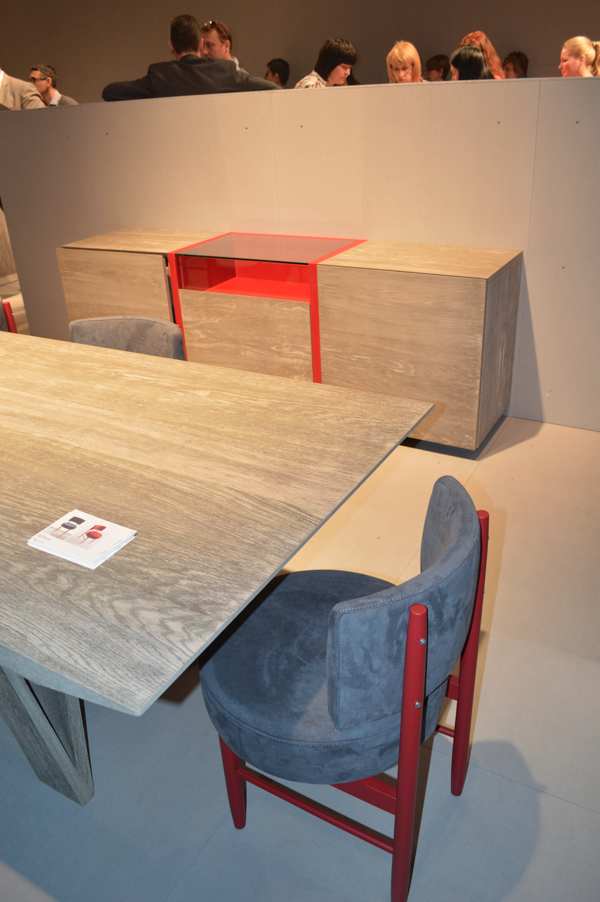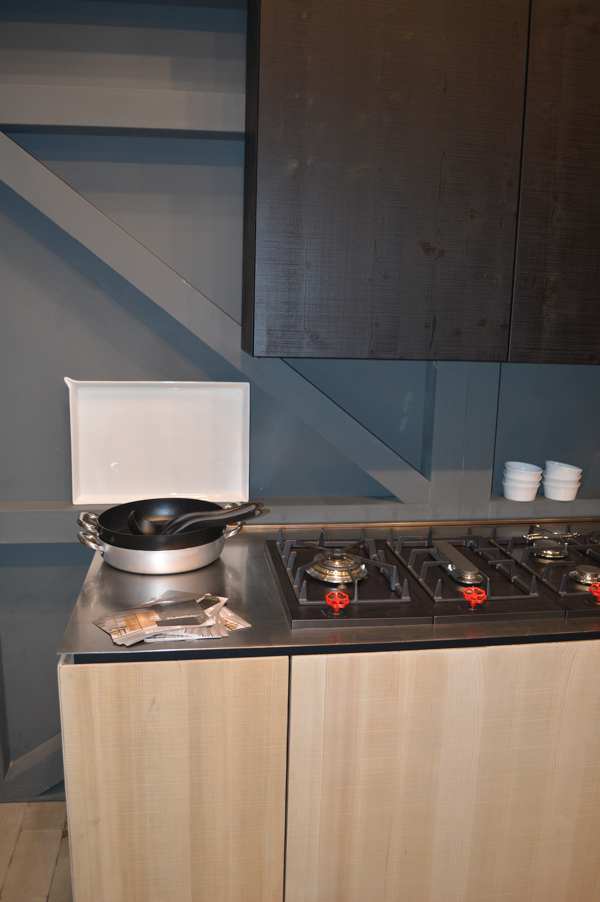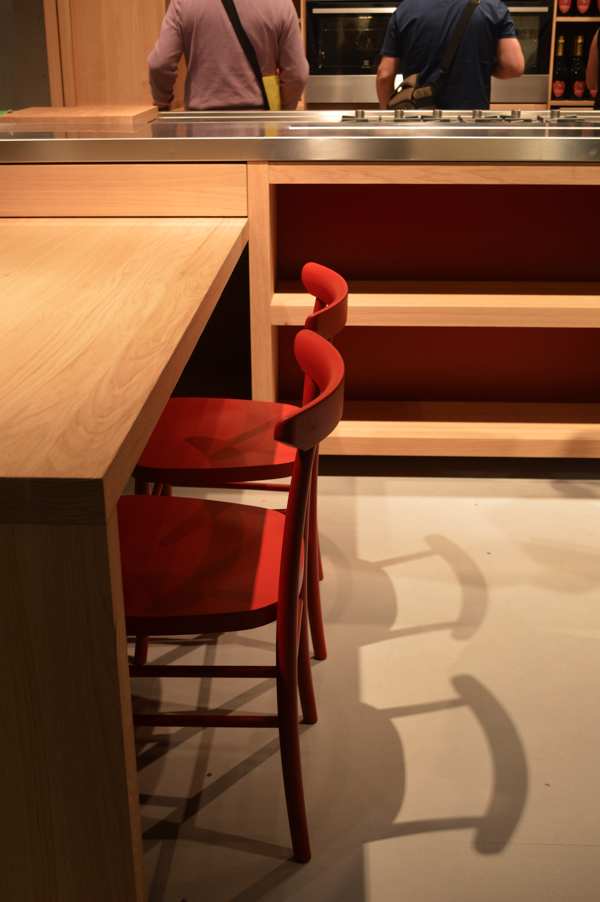 Bench tops were super slim in many cases; just a few mm.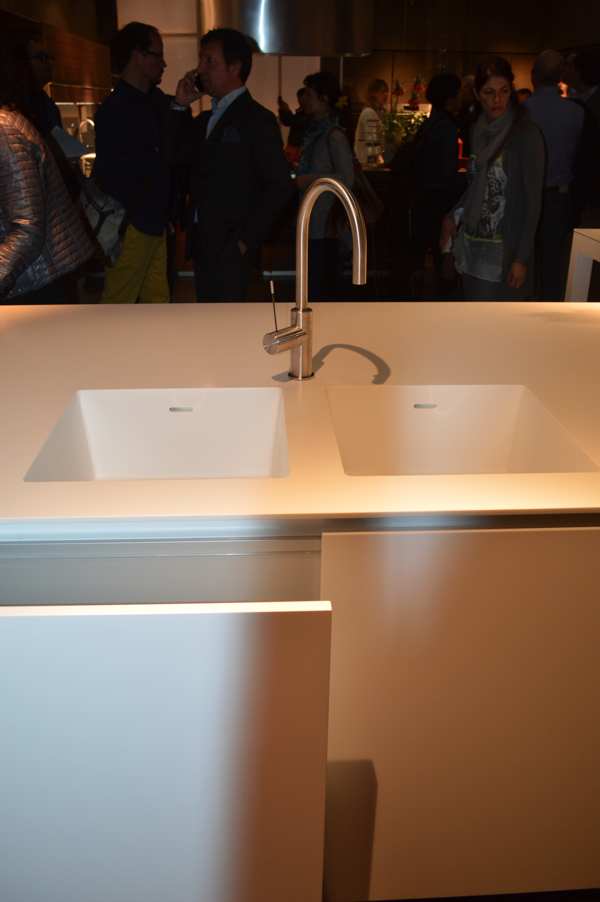 I spotted many gloss white appliances, like ovens, and some black ones too, making a change from steel. Isn't it funny how appliances (and electricals like TVs) go through colour trends like this? The white works well with the timber, I must say.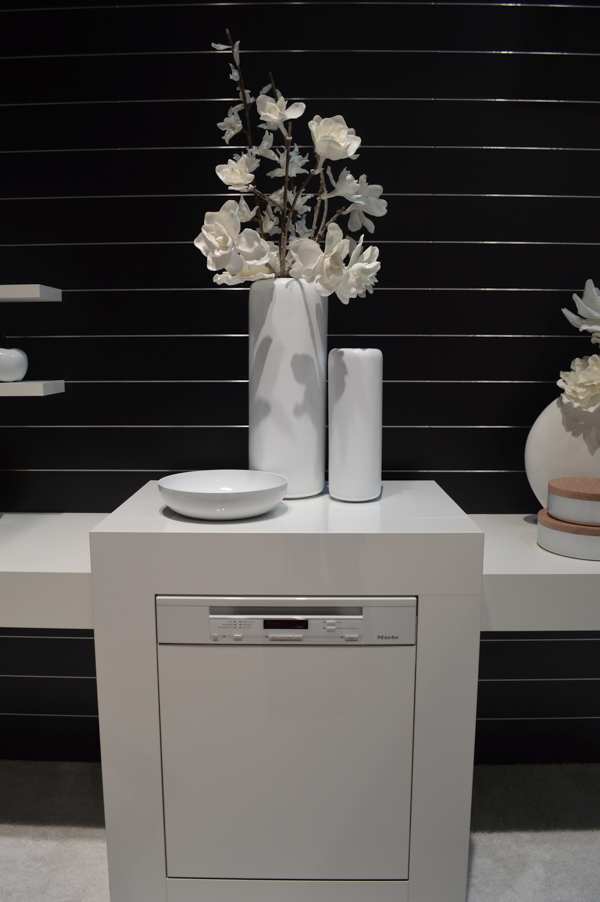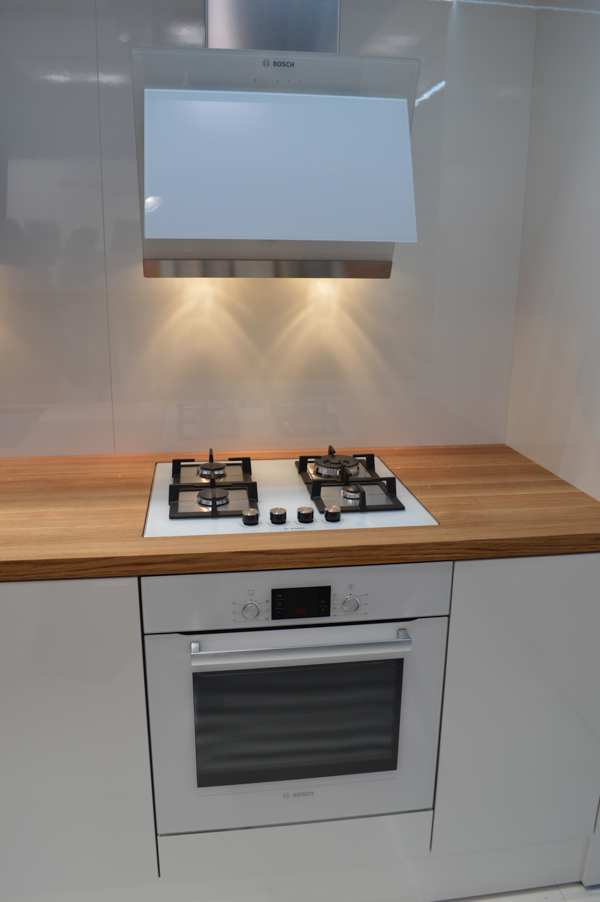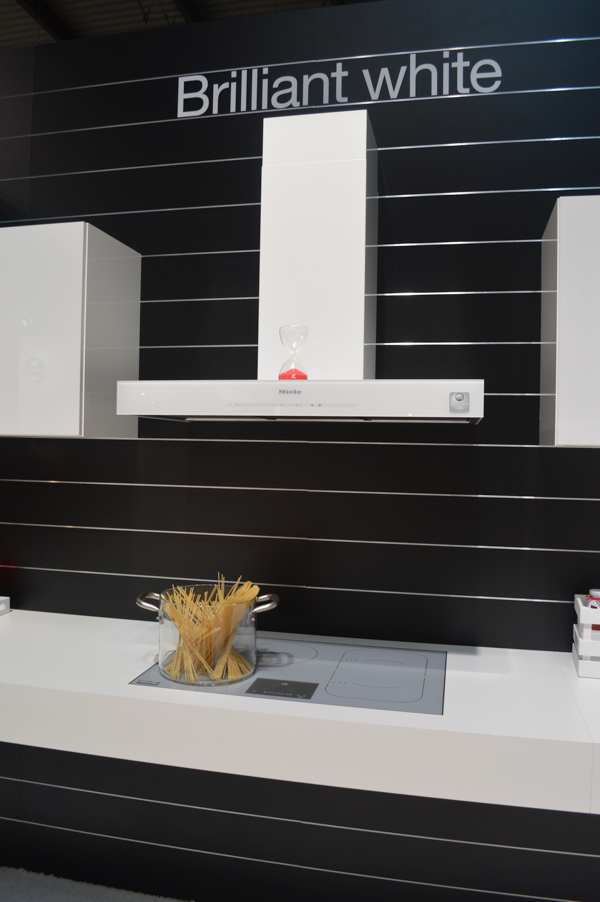 This is my first ever trip to Salone del Mobile and Eurocucina. It is huge and rather mad, especially on opening day. You can feel the buzz of excitement around and there are people from all over the world everywhere. There is a lot of ground to cover. Literally! It was an exciting day, getting a look at what will no doubt become common trends in Aussie kitchens in the not too distant future. Tomorrow, I'll be chatting to two experts from Freedom Kitchens to get their take on what's going to be big.

I'm in Milan thanks to Freedom Kitchens and Caesarstone Australia.