Artist Kezz Brett has always painted but between raising two children and owning her own fashion boutique for 24 years, she never had the time. But all that changed upon retirement three years ago when Kezz started focussing seriously on creating her joyful, colourful semi-abstract works that are inspired by the landscape in Orange where she lives. The vibrant works also look right at home inside her exclusive stockist Jumbled; the award-winning homewares emporium owned by her daughter Pip.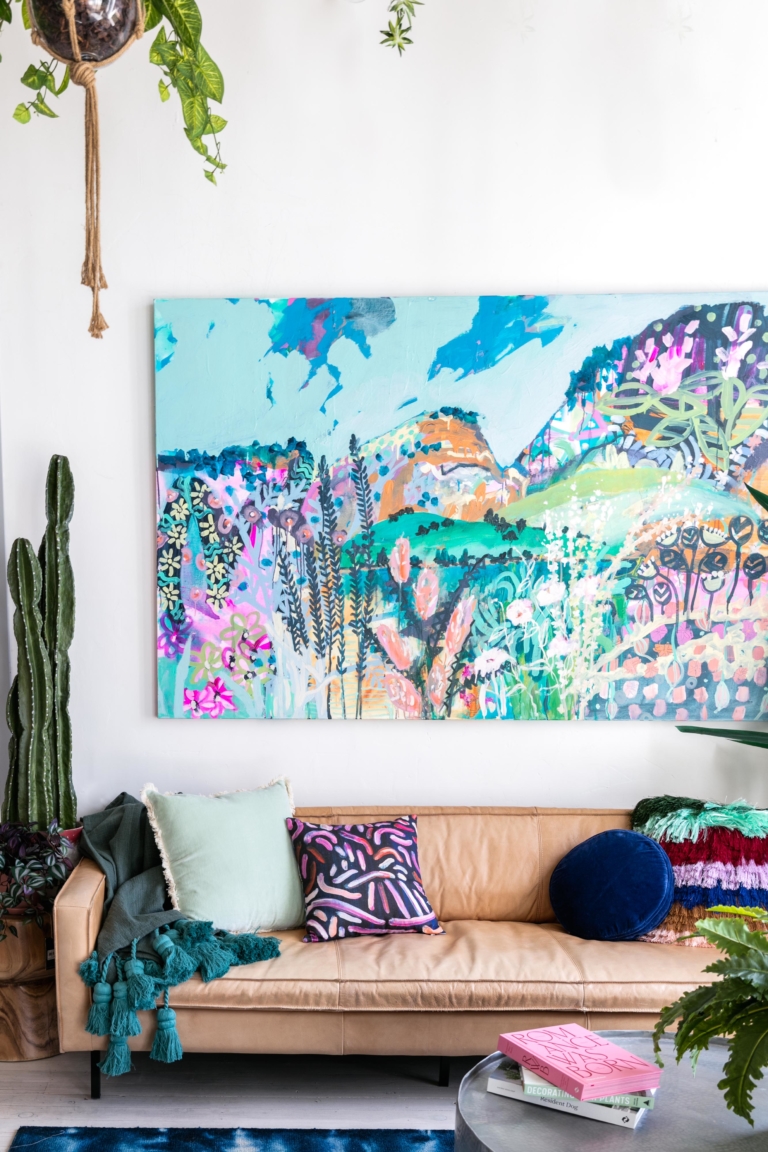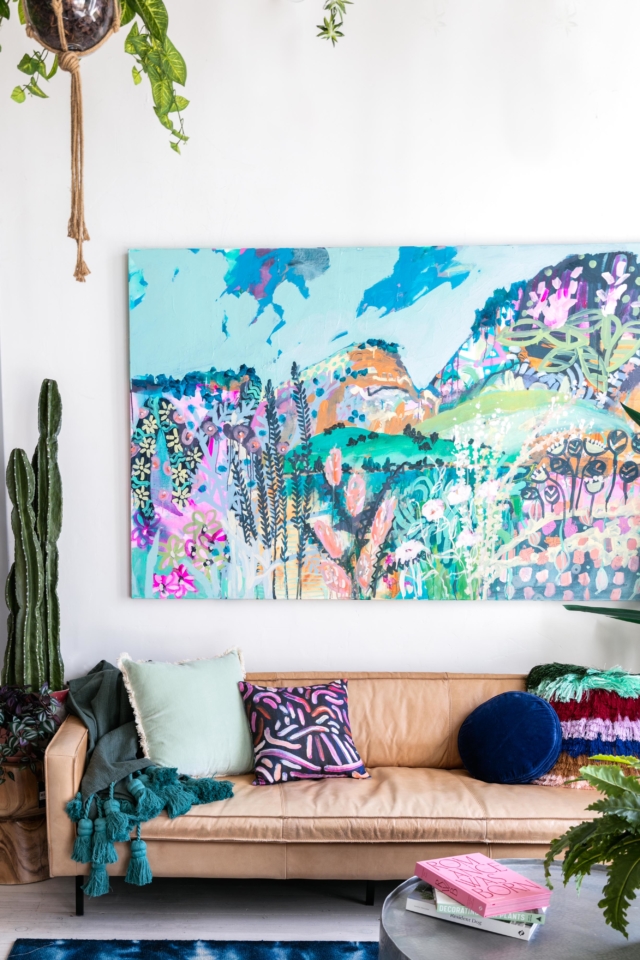 "I have always had an interest in art and am a very creative person by nature. I did art for my HSC and then trained as a teacher before moving into fashion so I really only got back into painting before my retirement," says Kezz who now paints as much as she used to work in between playing golf and travelling the globe.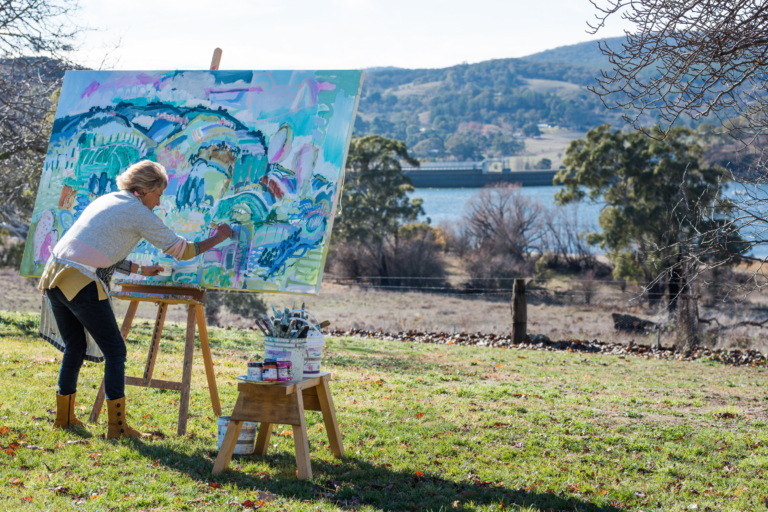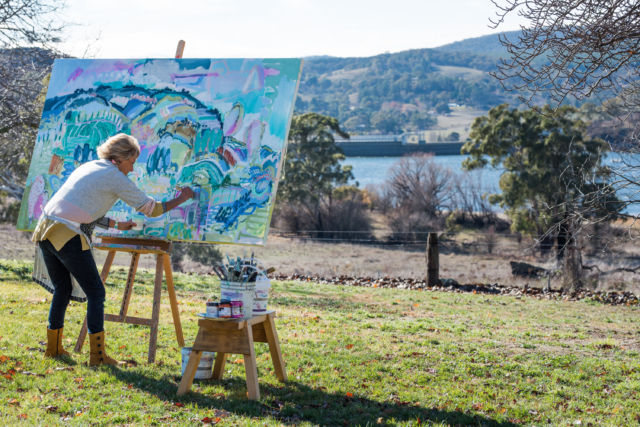 Vibrant, colourful, bold and unstructured, Kezz's work combines abstraction with figurative elements and Dulux sample pots are her medium of choice. "Their colour book is like my bible with literally thousands of colours. I love that I can dunk my brush in and slap it on – its a really versatile medium. I also use acrylic tubes of paint too."
Constantly creating, the artist finds that her best paintings are often the ones that are the quickest to create. "I like my art a bit abstract but so that you can still see what it is. Most times I pick up a brush and let it all flow out. Sometimes the faster and more furious I go, the more energy the painting has. I try not to overthink it too much!"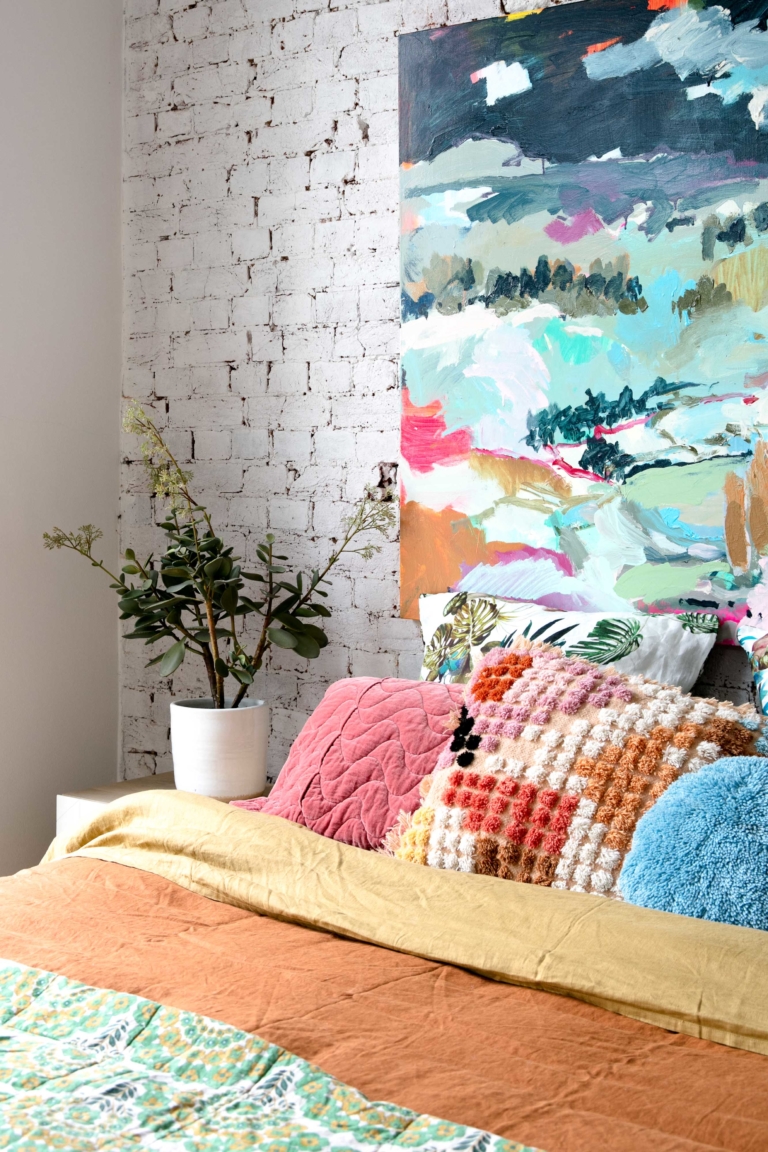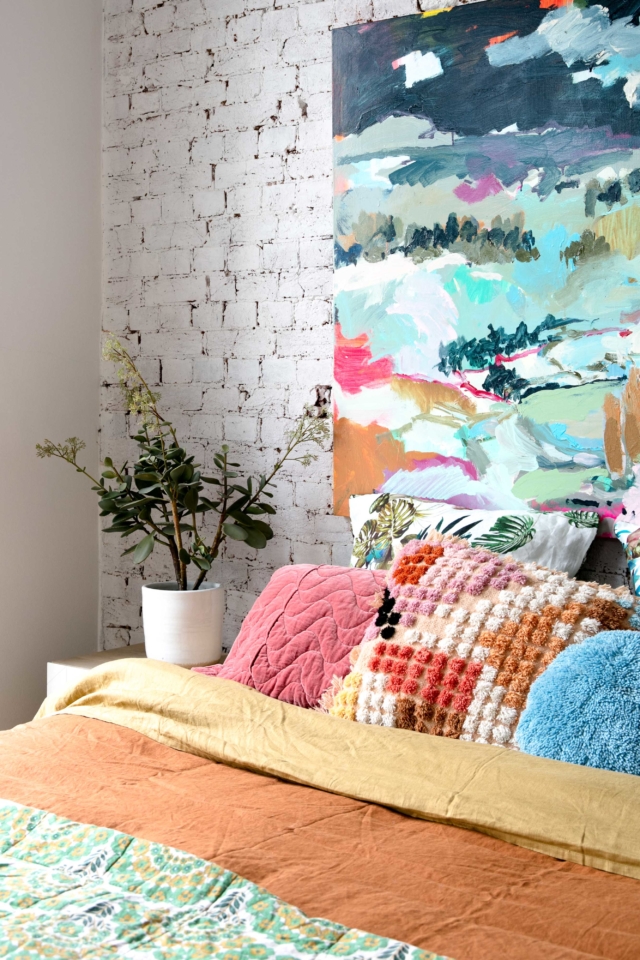 It's an approach that is clearly working with most of her works selling within 24 hours of appearing on the Jumbled Instagram feed. And instead of creating collections, Kezz works on a constant basis with each piece making its way into the Jumbled online or bricks and mortar store.
"I try to do a bit of everything to appeal to everyone and I feed them into Jumbled a couple of times a week and don't sell anywhere else," says Kezz.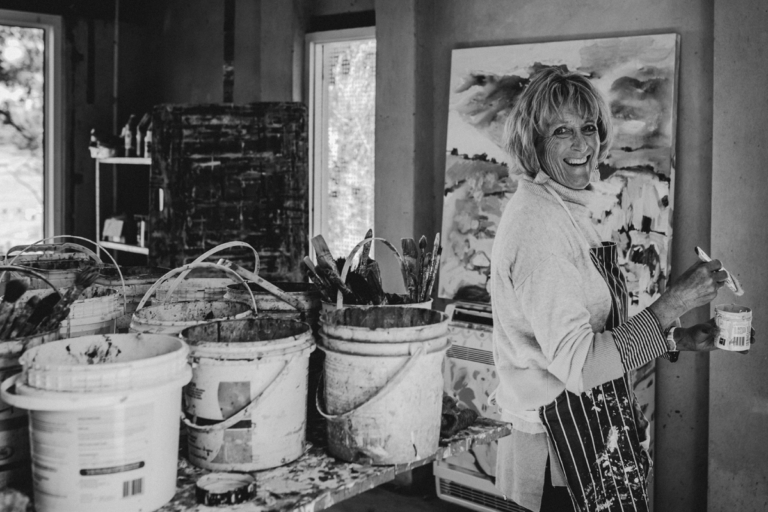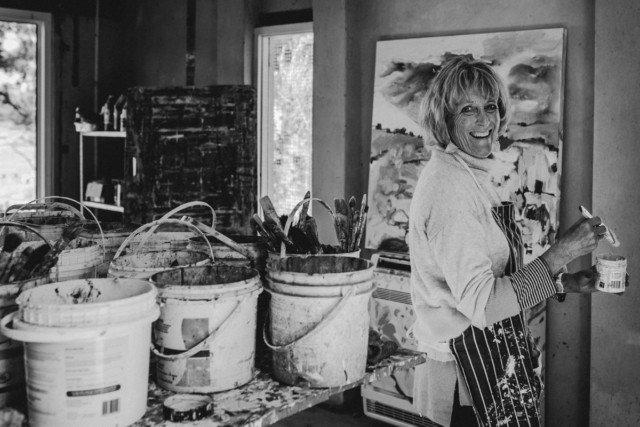 It's the lack of deadlines and the ability to remain fairly anonymous that Kezz finds most appealing about her new life phase. "I have loved every part of my life, but retirement and being able to paint when I want to, is really the icing on the cake. I feel very lucky."
Shop online | Emerging artist Tim Freeman's minimalist seascapes