It was a chance birthday gift of watercolour classes that inspired emerging artist Tim Freeman to rediscover a passion for painting that he had in his youth. And it's the same spirit that drove a recent move to Warrnambool, at the end of Victoria's Great Ocean Road, where Tim has left the big city hustle behind to concentrate on his art and family.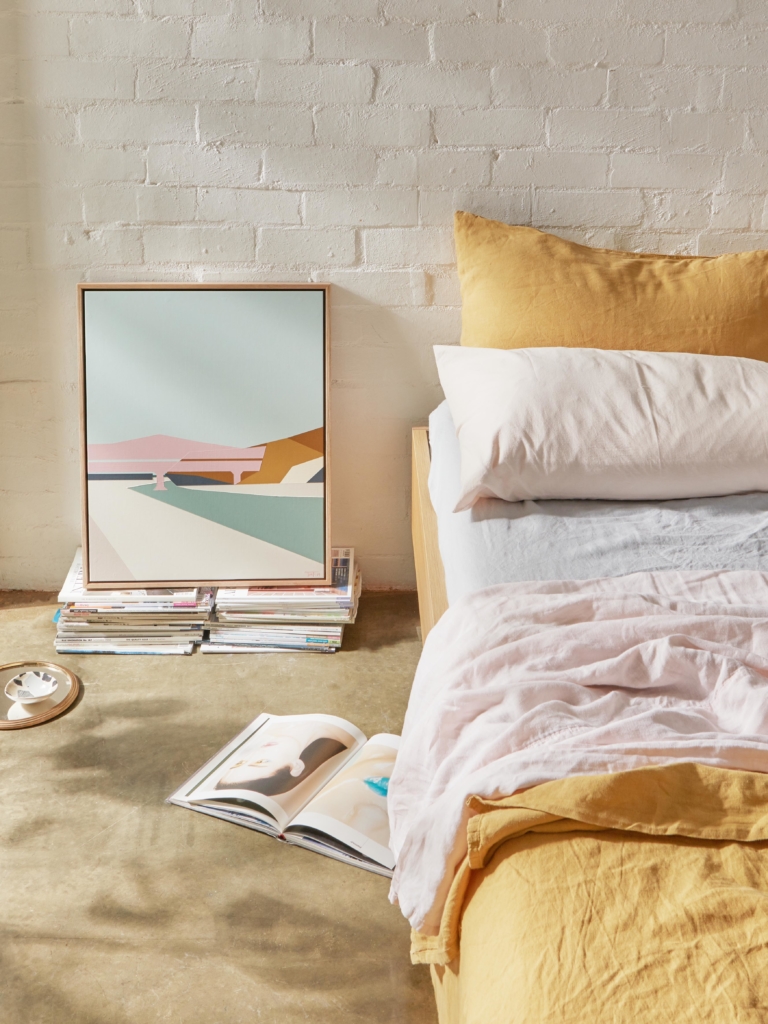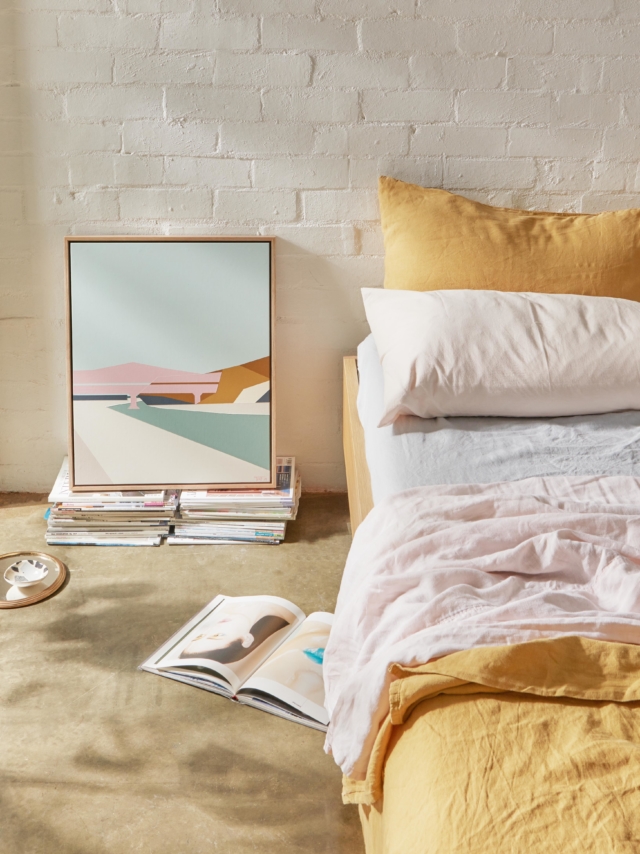 "It's been an idyllic sea change where we get to spend more time together and live a relaxed seaside life. I split my time between painting in my home studio, working in the family business with my wife, and being a stay at home dad to two kids," says Tim of the move that took place about 18 months ago.
"Before we moved, we were living in Melbourne. I was working full time in a management role in a big organisation and my wife was working part time and we were juggling childcare for a toddler, an infant and long commutes. We were stressed and felt like we didn't have time to enjoy time as a family," says Tim who now looks after his daughter a couple of days a week and does the school drop off and pick up a few days a week too.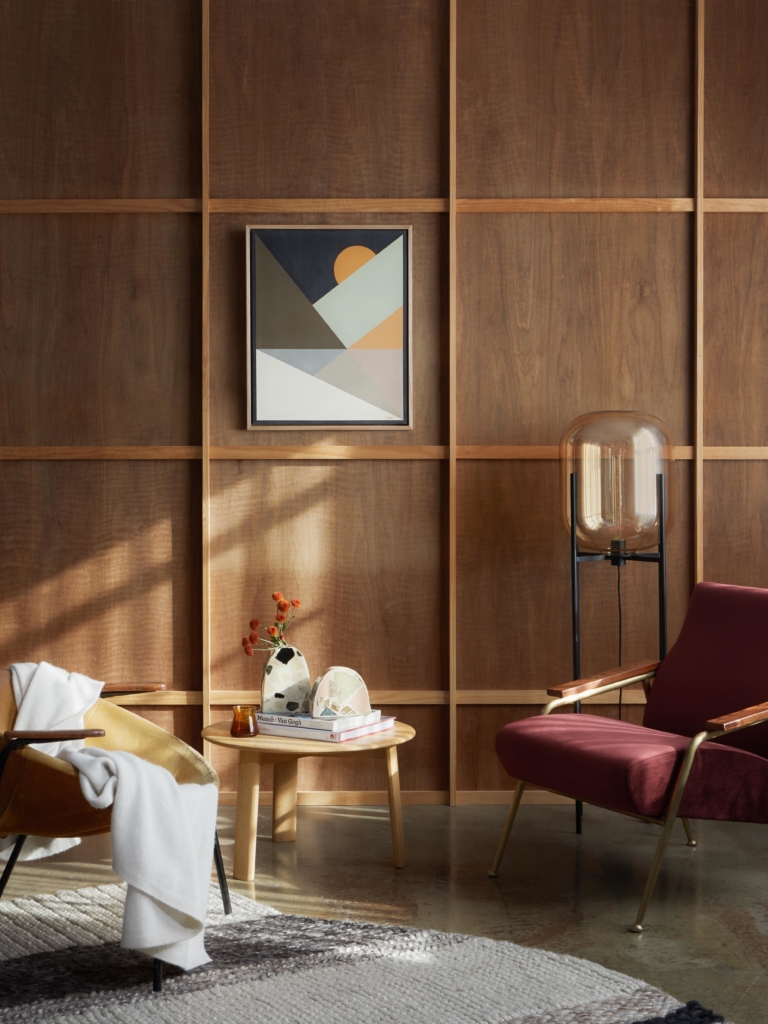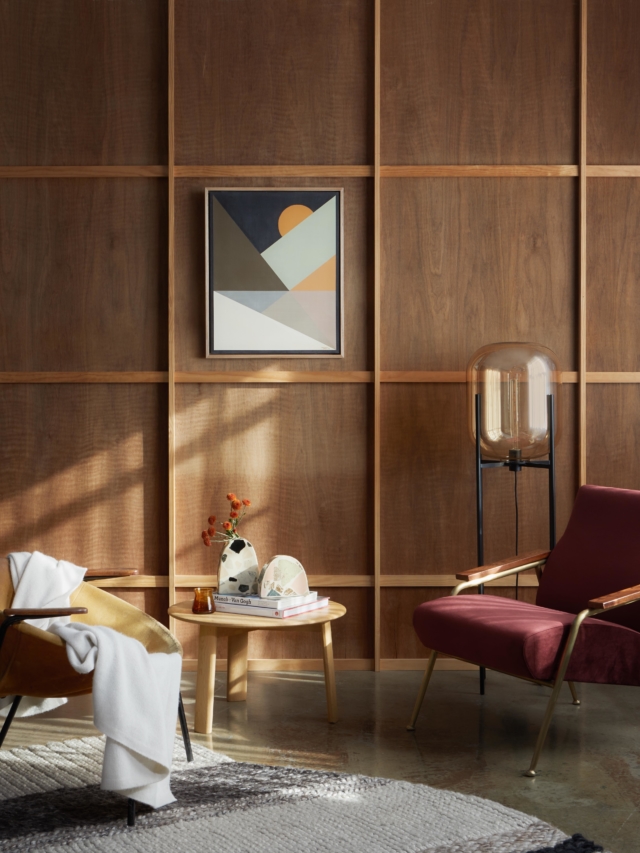 "I would describe my work as hard-edged, minimalist seascapes," says Tim who uses acrylic paint on hard edge board or canvas to create his pieces that are inspired by the beaches, cliffs and volcanic plains of the local Warrnambool landscape.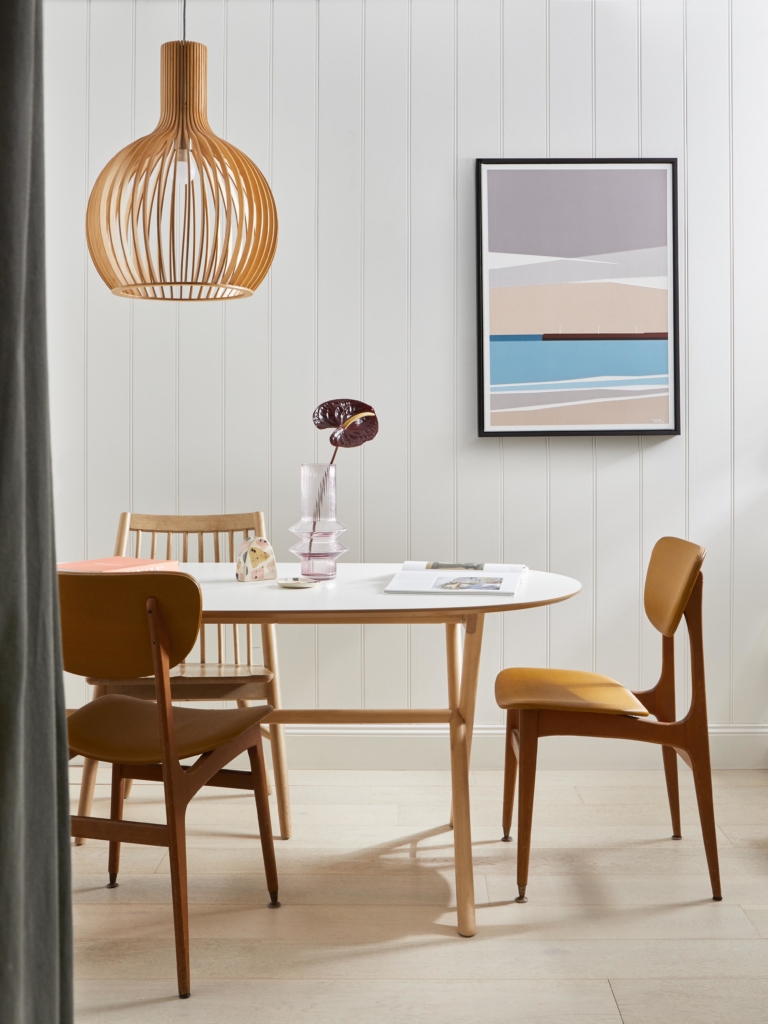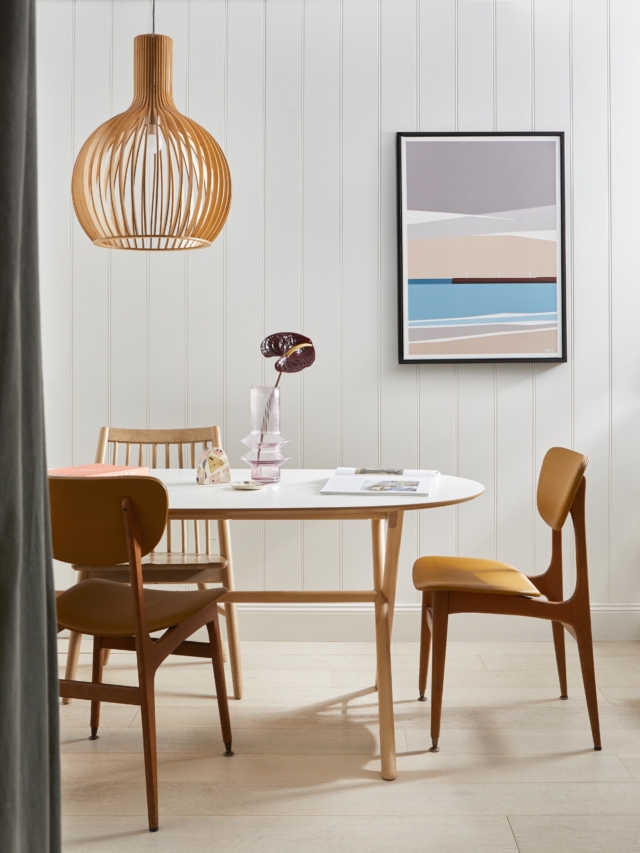 The artist's approach uses old and new techniques – firstly he develops his concepts through computer design before transferring them to a hardboard or canvas and layering them with acrylic paint. The works combine angular lines with colour blocked pastels that bear a subtle nod to mid-century design and evoke family beachside holidays.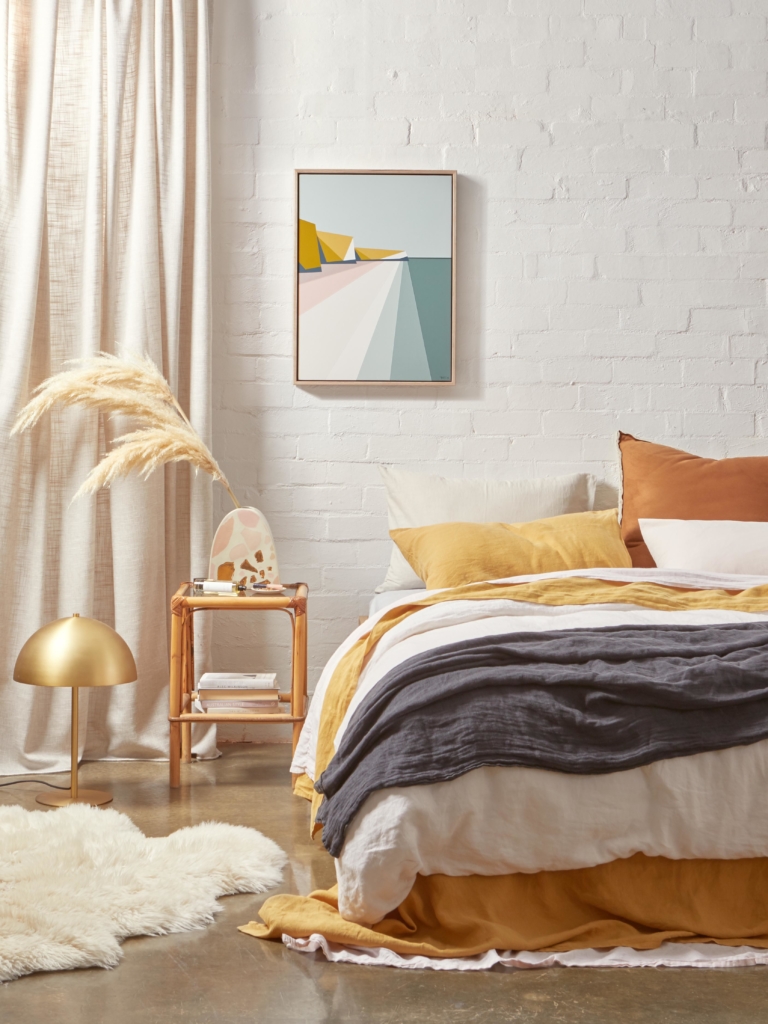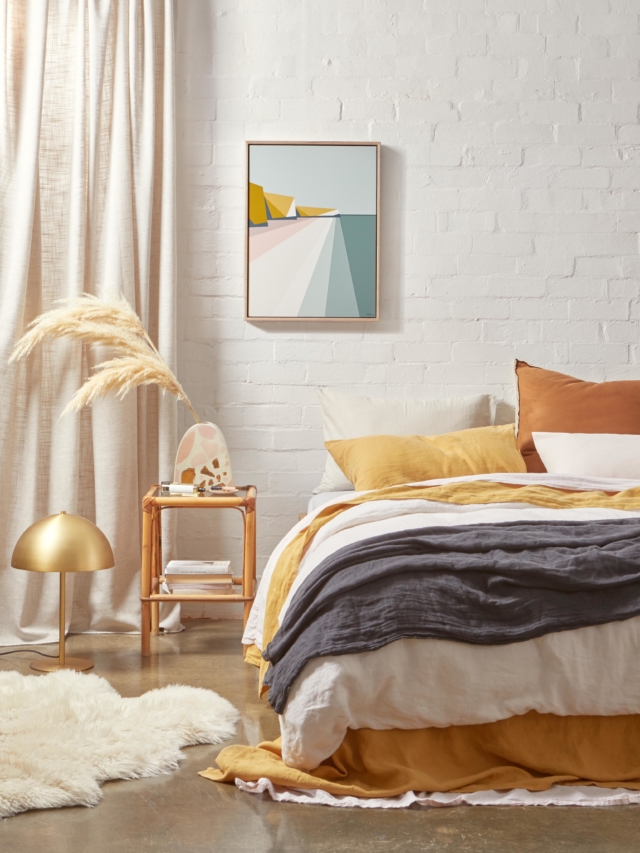 Currently starting at around $500 for originals, Tim's work is available through Melissa Cahill of Madame Hunter and there's a small selection available at Norsu Interiors' Malvern store. He's also working on a new body of work that will be available to purchase at the Madame Hunter winter show at the Malvern Artists' Society on Tuesday July 30 from 6pm-to-9pm.
Photography: Stephanie Rooney | Styling: Janneke Coyle for Lenvie Collective assisted by Stella Quach and Melissa Strauch
For more on Tim | Artist Fleur Woods' contemporary 'stitched' floral art