Sponsored by Freedom
I was thrilled to have the opportunity to check out, touch, feel and sit on Freedom's new autumn winter collection recently and love how the iconic brand continues to develop its own aesthetic, designing in house and curating from elsewhere specifically for our Australian lifestyle. The focus is on timeless pieces which can be added to over the years, moving away from the idea of disposable and fast furniture.
Read to the end for your chance to win a $500 Freedom giftcard.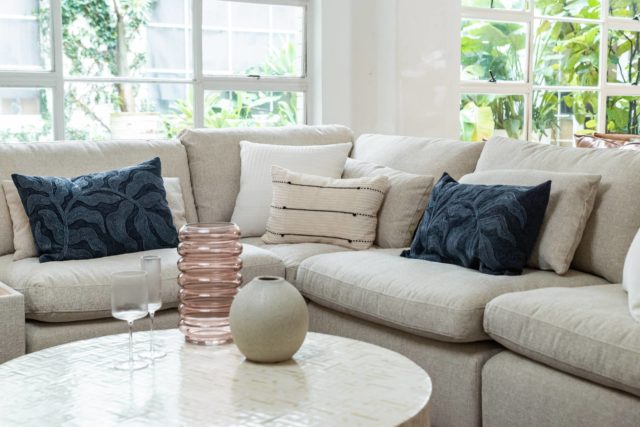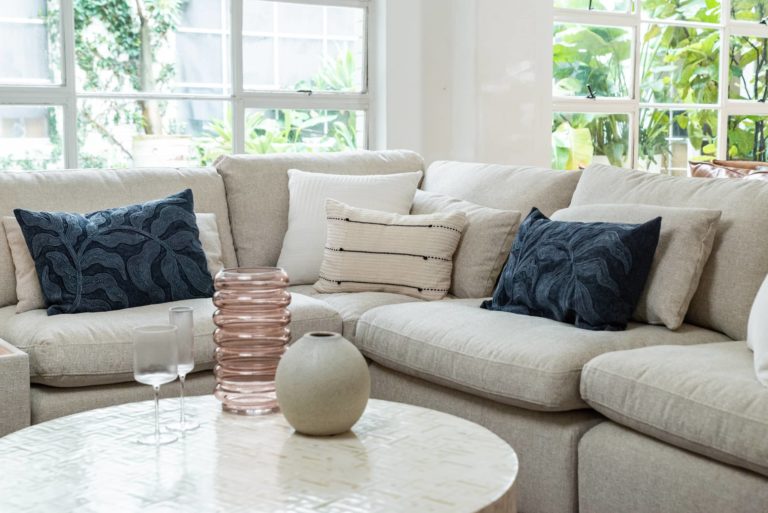 Turning 40 last year, Freedom is proud to be affordable and within reach of the average Aussie, but doesn't believe that should mean sacrificing style or quality.
In furniture, Freedom's occasional chair game is strong this year! CEO Blaine Callard explained that these chairs, and in fact all furniture, cannot just look good and has to pass multiple comfort tests before it makes it into the range. There's no point in a fabulous looking armchair nobody wants to sit in, right?! Not in real homes anyway!
This curvy boucle number, Cobble, was my pick and you can take my word for it, they're as comfy as they look too!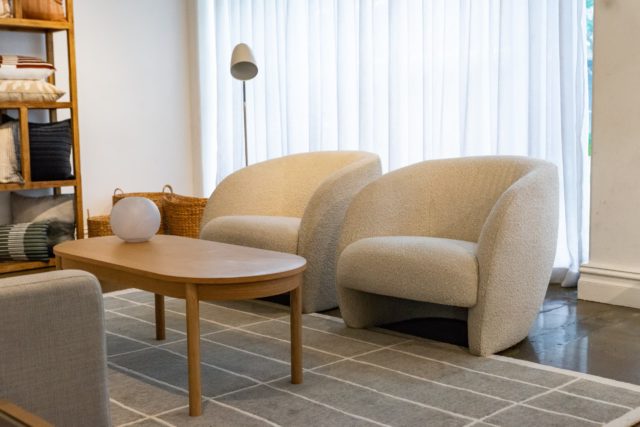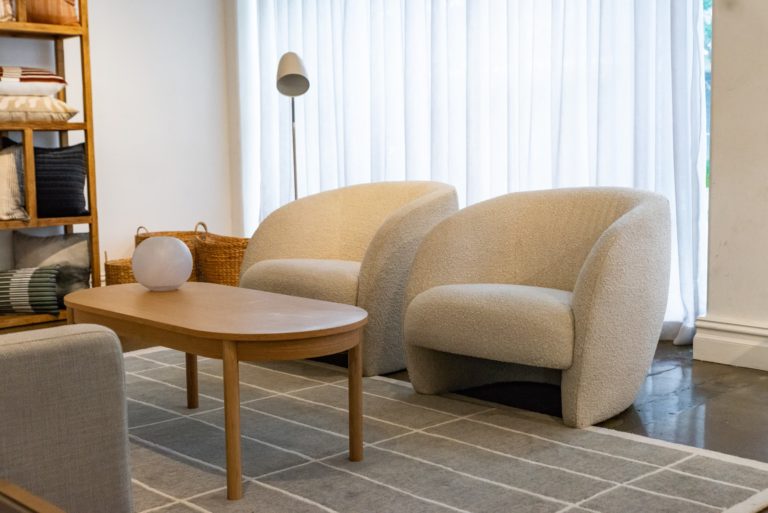 In homewares I loved the bathroom towels and accessories, the bed linen and the lamps in particular. It was great to meet the person who designed the below floor lamp I loved, because Freedom really are designing in house, not buying from one of the huge suppliers who supply multiple chain stores. How cute is the little pull switch and the pleated shade? And of course it's brass, which I'm always drawn to like a magpie.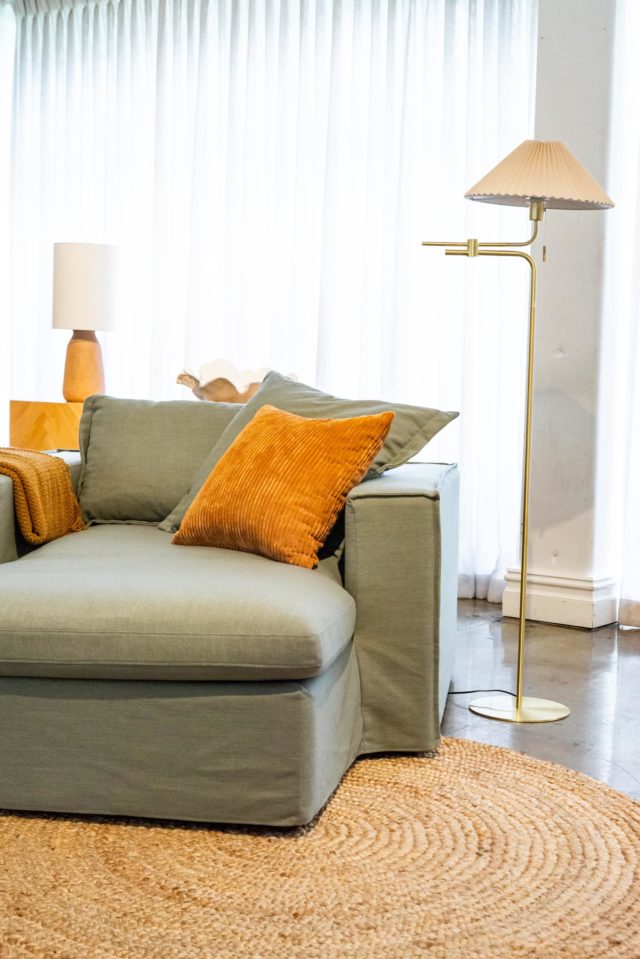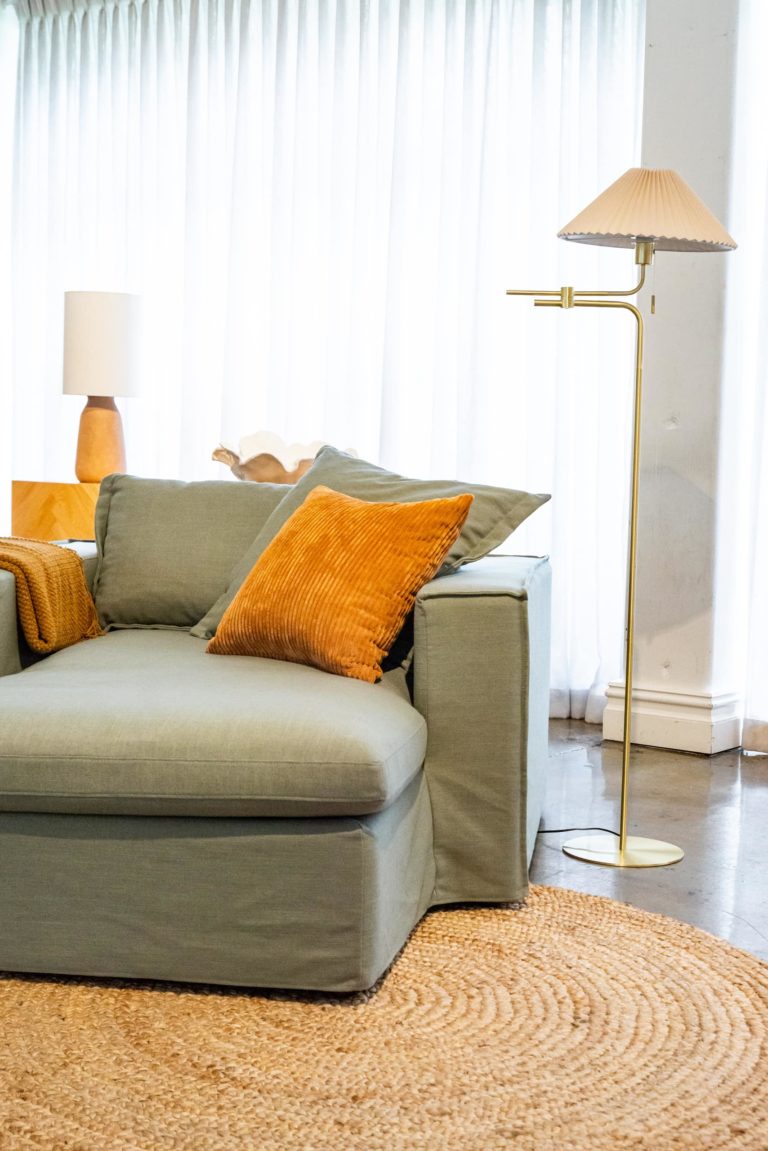 This Loft sofa was a really clever sectional with fully upholstered storage/side table sections too, so you have ultimate flexibility to move them around, perhaps deciding you want the side table between seats first, and then moving the table to the outer edge of the sofa later.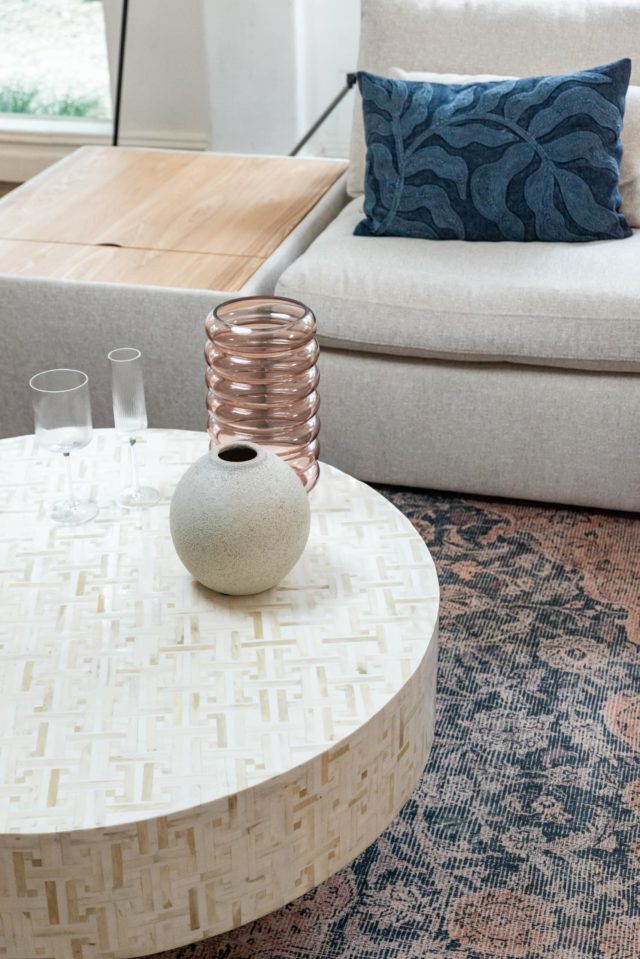 Underneath that timber top, where you can place your coffee or wine, there's heaps of storage (for throws or toys perhaps!) and even a hidden built-in charger for your devices. Love it! I loved the rug and coffee table here too. And that coloured glass vase is part of a range which has apparently been flying off the Freedom shelves.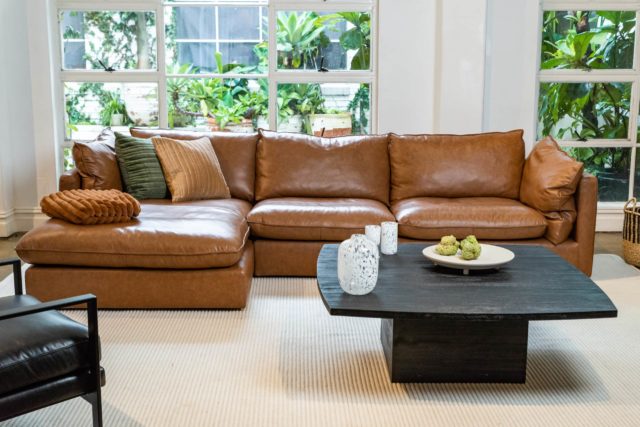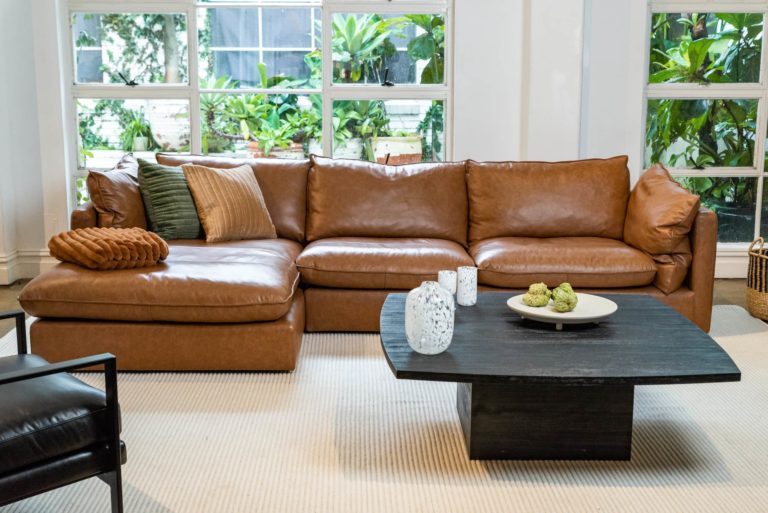 This stunning Sorrento tan leather sofa was another favourite of mine and comes in multiple configurations and colours and fabric too! And the oversized, Japanese-inspired Grande square coffee table is a beautiful, unique piece.
Like much of the new black timber furniture, the coffee table is made from solid mango wood and made to last more than a season or two! The mum in me sees this as a hardwearing low coffee table where the kids could play lego when guests weren't expected!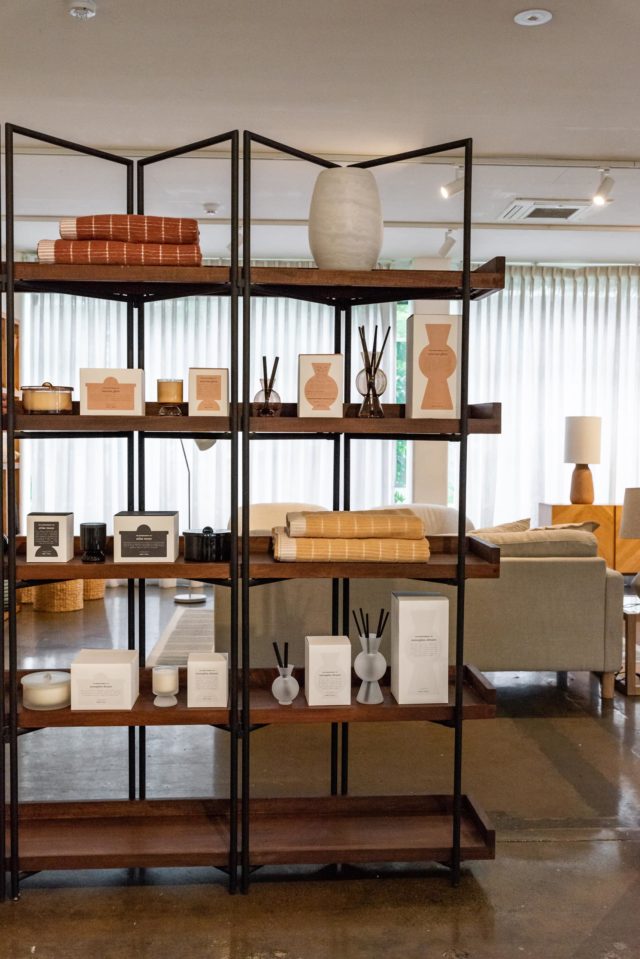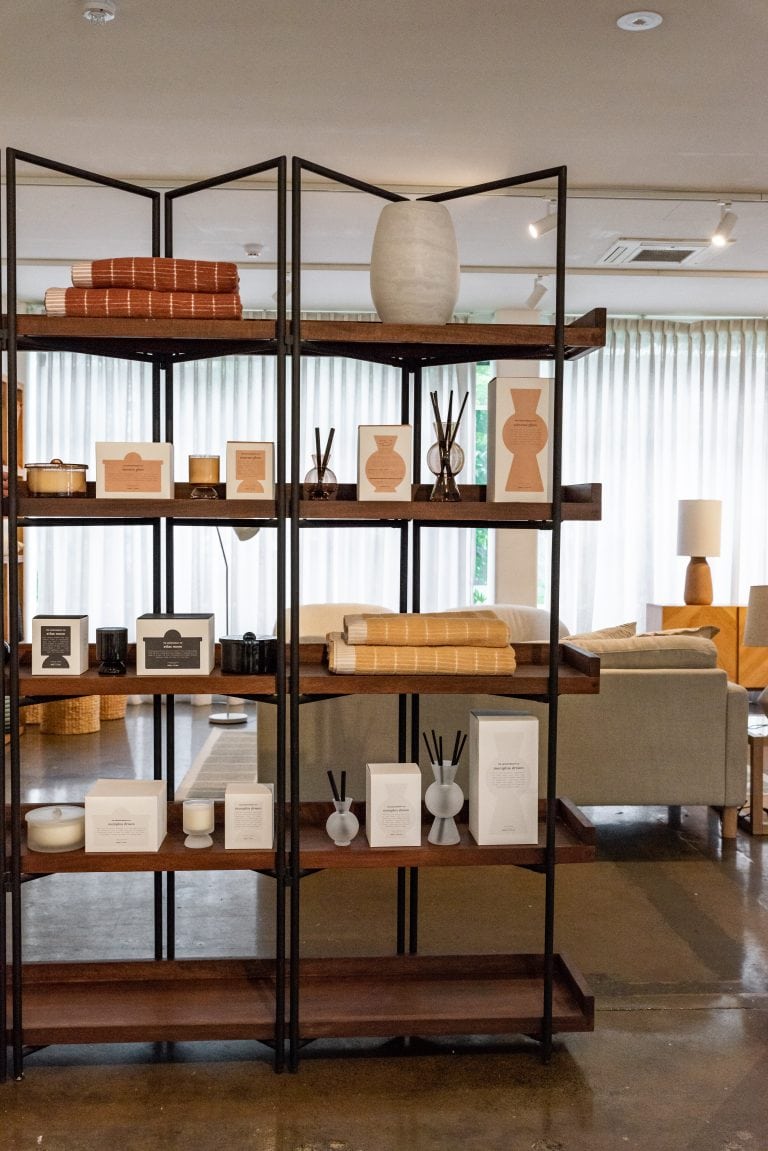 Cushions are exclusive designs to Freedom and all had gorgeous textures and detailing like embroidery and piping, in gorgeous textiles designed to easily mix and match.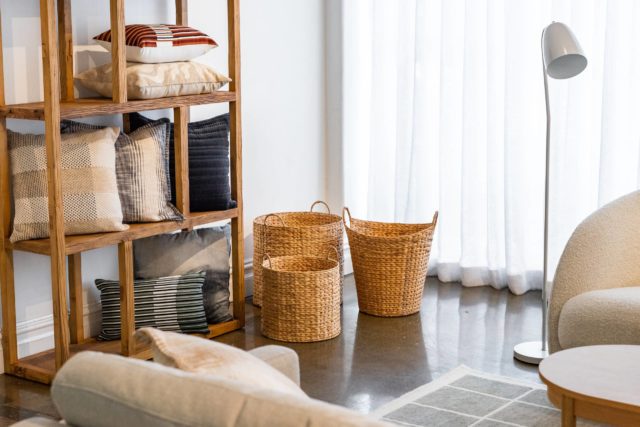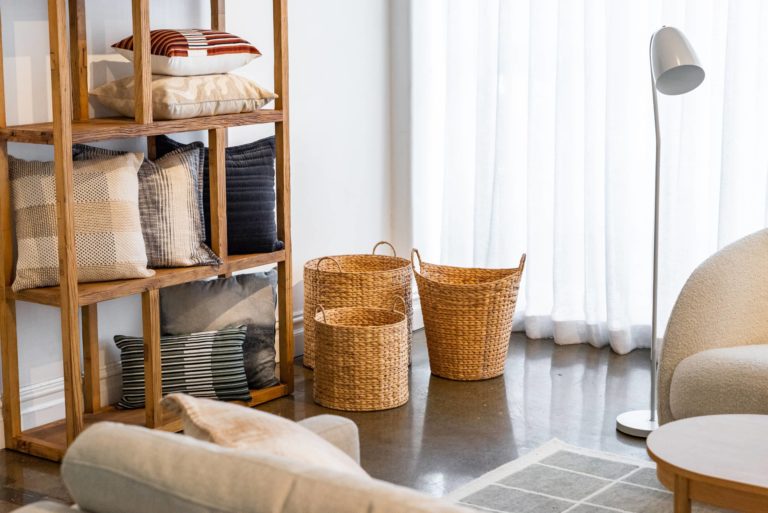 The overall palette is what I'd call warm neutrals and really does have a timeless feel, with the ability to dial up or down the contrast and number of pieces depending on your own personal taste and the size of your rooms and home.
Lighting was another highlight with table lamps galore (everyone always has room for one more, right?!) and these divine geometric pendants which look great alone of clustered together.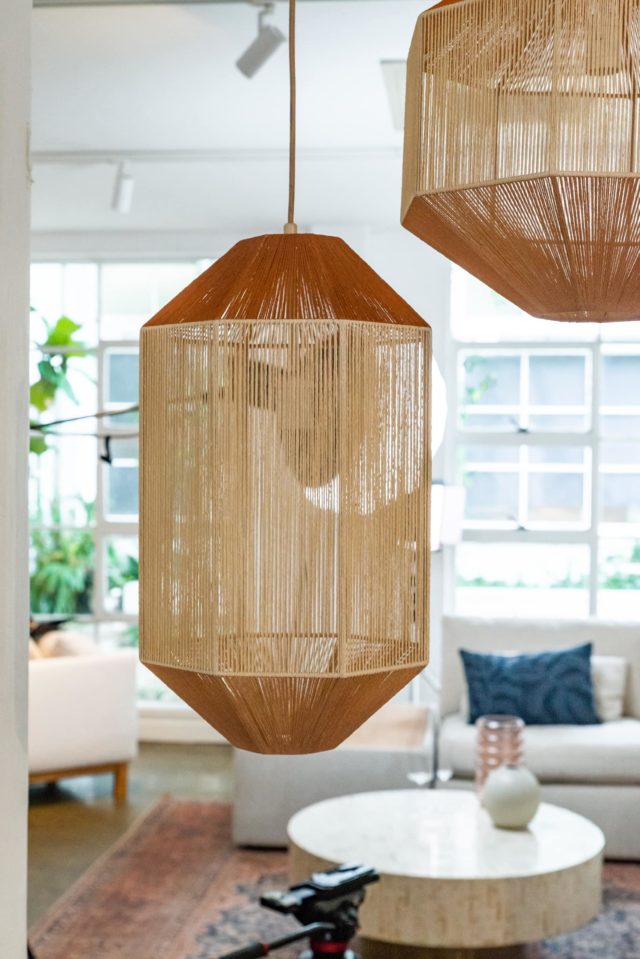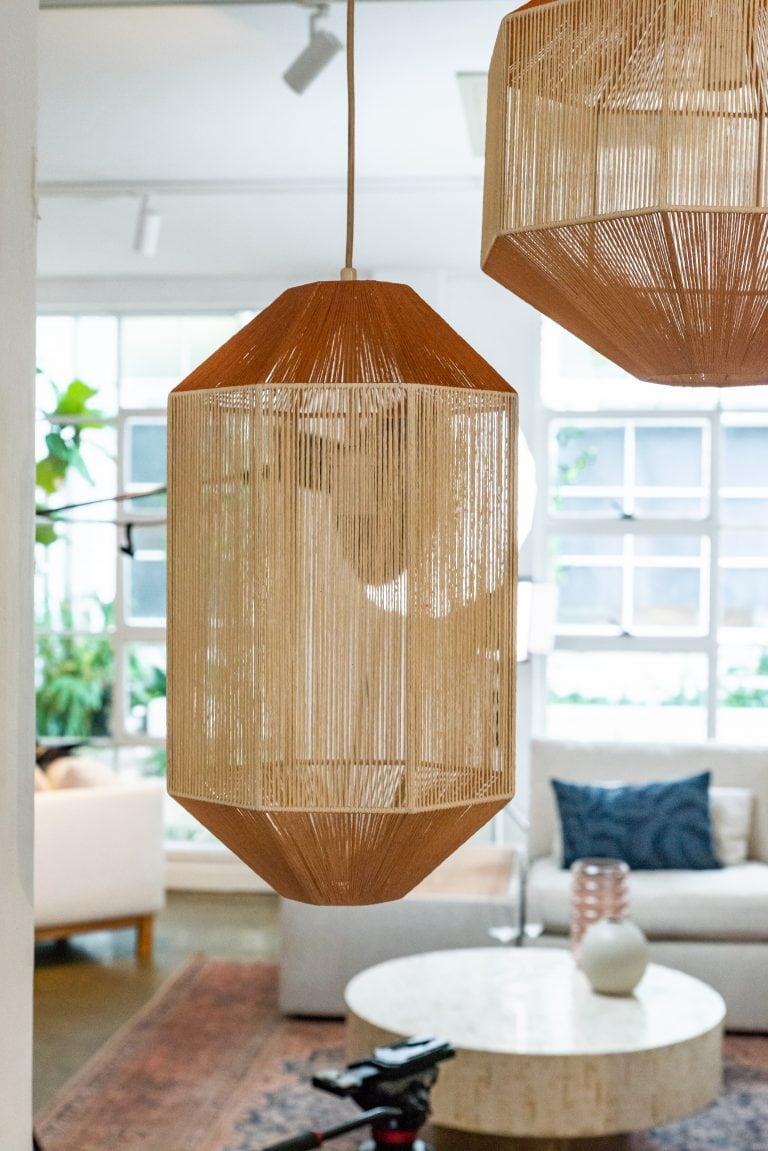 Bedroom furniture has had a refresh too, with designers really considering the whole package holistically. I really love the upholstered bench at the end of this bed which could have so many great uses, like in your entry to sit on and put shoes on. And you could store the shoes underneath too!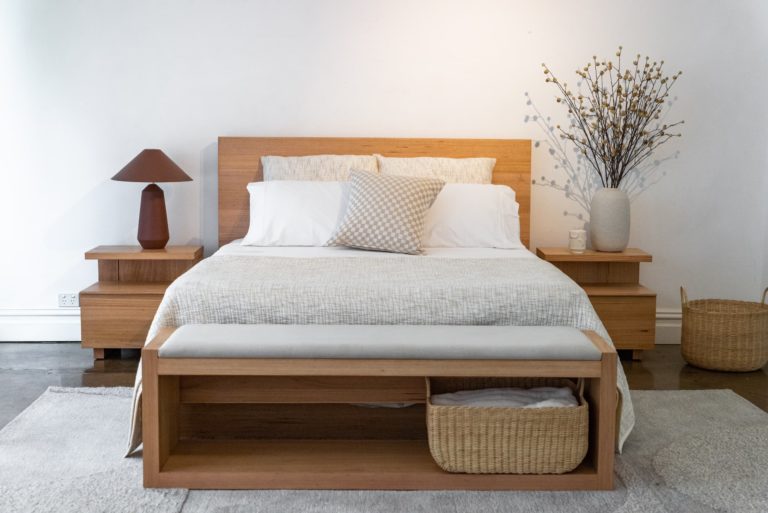 Freedom have also recently launched a new Australian designed and made mattress range. Inspired by Australian landscapes they are complemented with Warwick fabric on the sides and matching base. They're available in firm, medium and plush feels.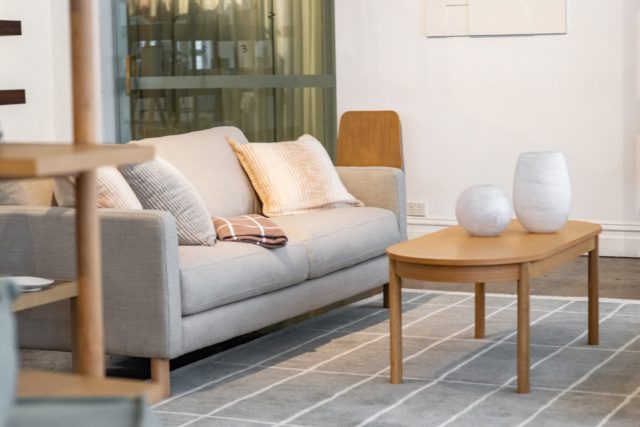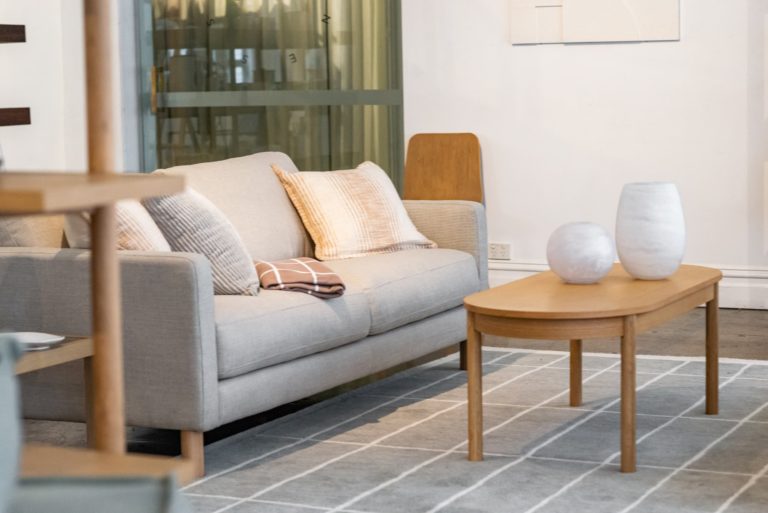 Tapping into the increasing demand for personalisation in our homes and elsewhere, Freedom has also relaunched its Autograph range this month, offering consumers the ability to design their own sofa, whether they're looking for something traditional or contemporary. It offers countless design options with the ability to choose from 21 premium fabric and over 15 leather options. There are three distinct arm styles (contemporary, double and sloped) and new leg styles with three timber colours and a metal option, as well as having a low or high base for easy cleaning. All of this is available in thousands of options for a truly customised piece that fits your room size, use and style perfectly.
"We believe great design should be available to everyone. That's why we're creating unique pieces to seamlessly fit into our Australian homes, easy to piece together and personalise to create your own look," says head of design Kate Hopwood.
Prices for the Autograph range start at $1,439.
Some of the new range is in store now with more dropping over the next couple of months.
Launching with a single store in Sydney in 1981, Freedom was an Australian retail pioneer, bringing design in house well before other Australian furniture retailers. In 2022, Freedom has come full circle, once again designing and curating in-house to create beautiful products for our unique Australian lifestyle. Freedom is part of Greenlit Brands, an integrated retailer that designs manufactures, sources and retails a broad range of furniture, bedding and other homewares. Greenlit Brands employs more than 3,800 people with 300 stores across Australia and New Zealand.