Now their second reality TV experience is over, it's time for the twins to embark on their new careers as interior designers after quitting the police. One half of The Block's love-them-or-hate-them (we love them!) duo, Alisa Fraser, writes for us about the experience from start to finish and their plans for the future.
By Alisa Fraser
After winning The Block Sky High and being crowned the bathroom and kitchen queens, we were asked to come back to film another series of The Block. We just assumed it was going to be another All Stars season, even to the point where we had convinced ourselves that we knew who all the other contestants were going to be. It was surely going to be, Gav and Waz, Tanya and Rod, and Brad and Lara.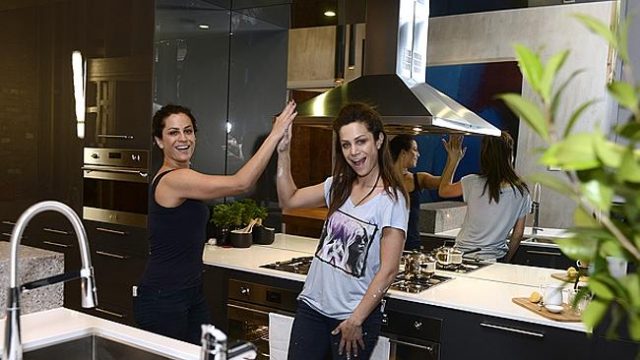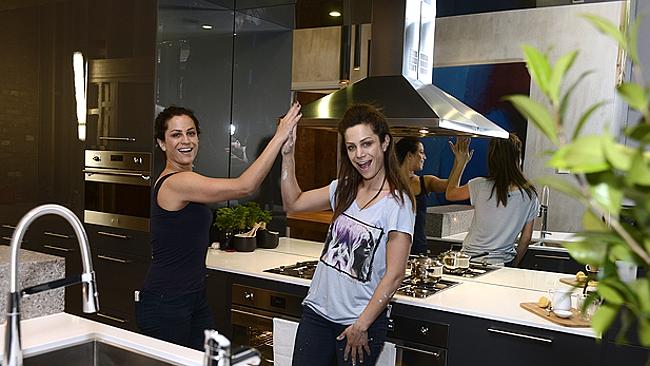 As we drove up to The Block, we realised that we did not recognise two of the couples. There were two tall guys standing with their backs towards us, and at that point I could see it was Brad and Dale. My eyes then moved to a female and male who I now know as Chantelle and Steve and on the end was a young couple, Kyal and Kara. My head was spinning. Was this a joke? What is going on?! Scotty soon explained that they were the new contestants and that it was a competition between the old favourites and the new fans. Talk about throwing a spanner in the works (and every other tool you can think of)!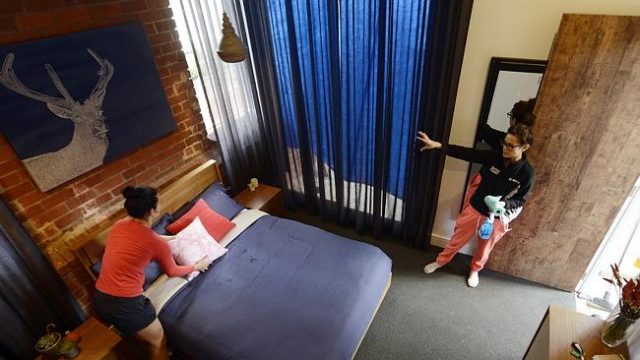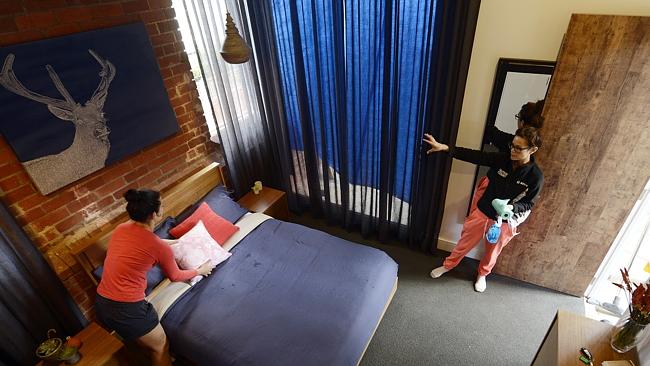 It took a couple weeks to work out everyone's personalities, design styles and skills. It was obvious that Kyal and Kara were the experienced couple, whilst Chantelle and Steve were the most inexperienced. We formed great relationships with both of the 'fan' couples and took on the bigger sister role, offering advice and help where we could. When we were introduced to our new project, Dux House, we were in absolute awe of the building. I thought how lucky we were to have been given this opportunity to renovate this piece of history.
It was so different to the old biz motel. It was an opportunity for Lysandra and I to show Australia a different side to our design and to reinforce that we have what it takes to make a career in this industry. We were handed the plans and immediately our brains went into overdrive. How could we make our apartment different to the others? We had to think beyond our game-changing move from Sky High (which included adding an elevated bath in the walk-in robe). We had to think bigger and better. How about taking a massive chance and completely changing the layout of entire apartment? We were all given the same basic plans that included the positions of each room. We took one look at the downstairs layout and our first thought was how could we create a dining room that was completely separate from the kitchen and living space?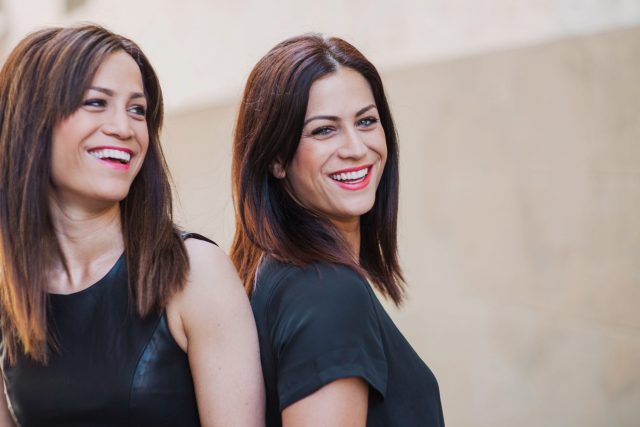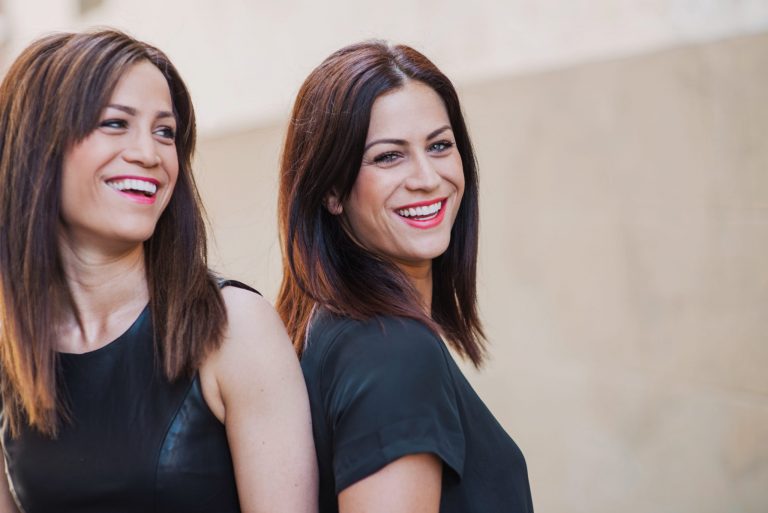 The only way we could achieve this was by repositioning the kitchen. It was a big risk, but it was the kind of risk that was going to separate our apartment from the others. Then our next thought was, what are the key features that represent loft living? Height! How can we create light and a true sense of grandeur? A void! When I envisage loft living, I picture walkovers and openings to the upper levels, and most importantly, a sense of space. The next move was to meet with the architect, Julian Brenchley, to make sure we could turn our vision into a reality, and luckily for us it was possible.
As we completed each room, our vision remained strong. There were moments we doubted our decisions and it was challenging to stay true to the direction we were heading. We could see the overall picture in our heads, but the challenge was to convince the judges that our choices were eventually going to make sense. As we completed each room, our overall vision became clearer to the judges (big sigh). Lysandra and I could not be happier with the apartment we created. We were given a concrete slab and some very basic plans to work off. From there, we designed and created a beautiful loft-style apartment that was true to the building and unique.
Our Dux House apartment was so different to our apartment on Sky High, and I really feel like we pushed the boundaries and took huge risks. Since finishing Fans vs Favs, we have taken on another interior design project. It is another warehouse conversion located in Melbourne between the biz motel and Dux House. It is like another Block, just without the cameras. Watch this space for more updates and pics!
Lysandra and I have also launched our very own online homewares store, Alisa and Lysandra Collections. We have selected homewares that we love and have provided a place for our customers to purchase beautiful products online. We are working really hard to constantly offer new and exciting products, and are always looking at new ways to grow and improve our business. The Block has certainly allowed us to dream big. We want to thank all the amazing people we have met through this process and for giving us the inspiration to believe anything is possible.  
Alisa x
You can still keep up to date with the twins on Facebook. Read all our previous Block content here.