Launched early this year, Five Fables furniture collection is not only fabulously bold but it's competitively priced and can be delivered free to your door within just ten days if you live in metropolitan Sydney, Melbourne or Brisbane. What's not to love?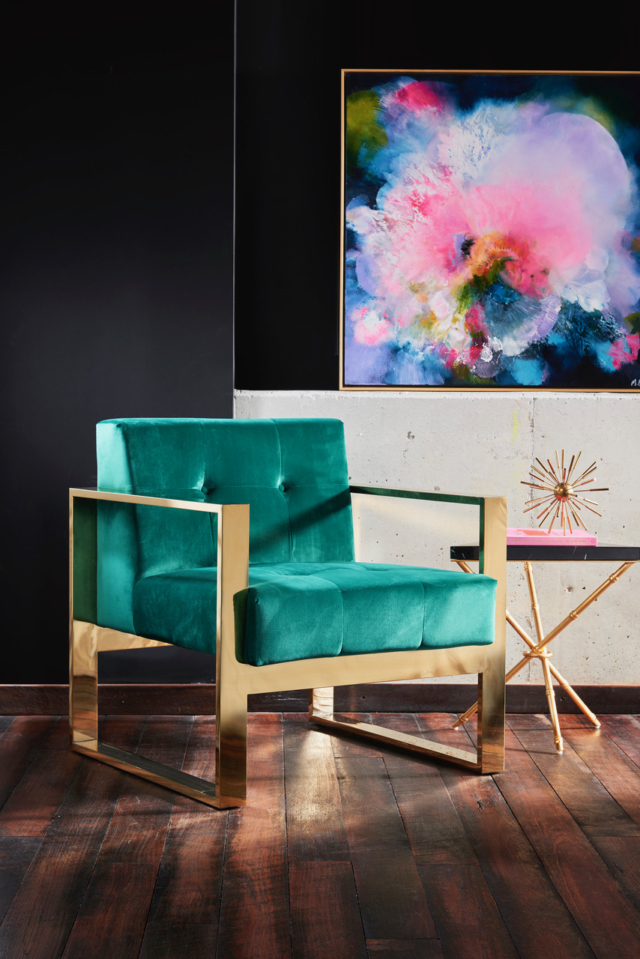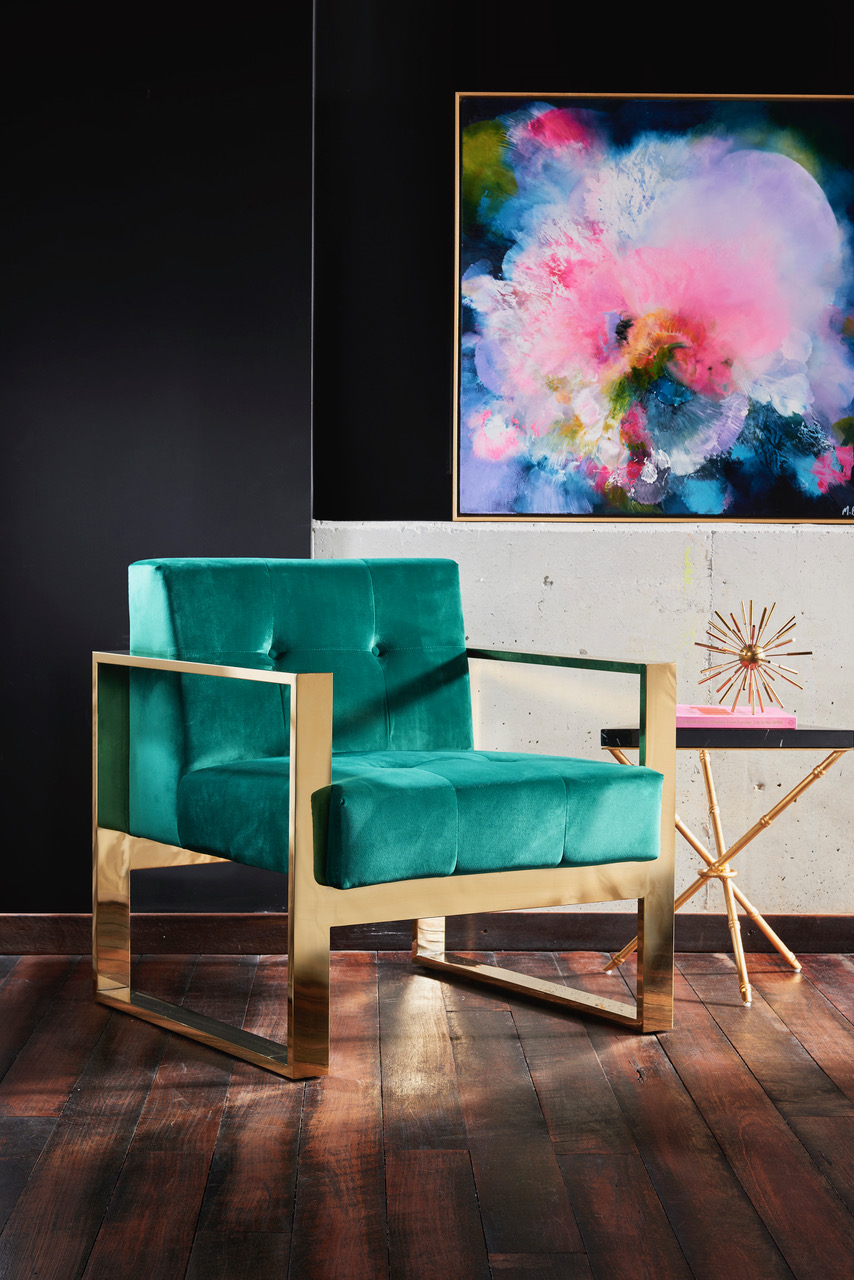 "The objective of Five Fables is to design directional, yet timeless pieces that can be produced using amazing materials with a high regard for quality, whilst still being affordable," says the brand's founder Pravesh Datt.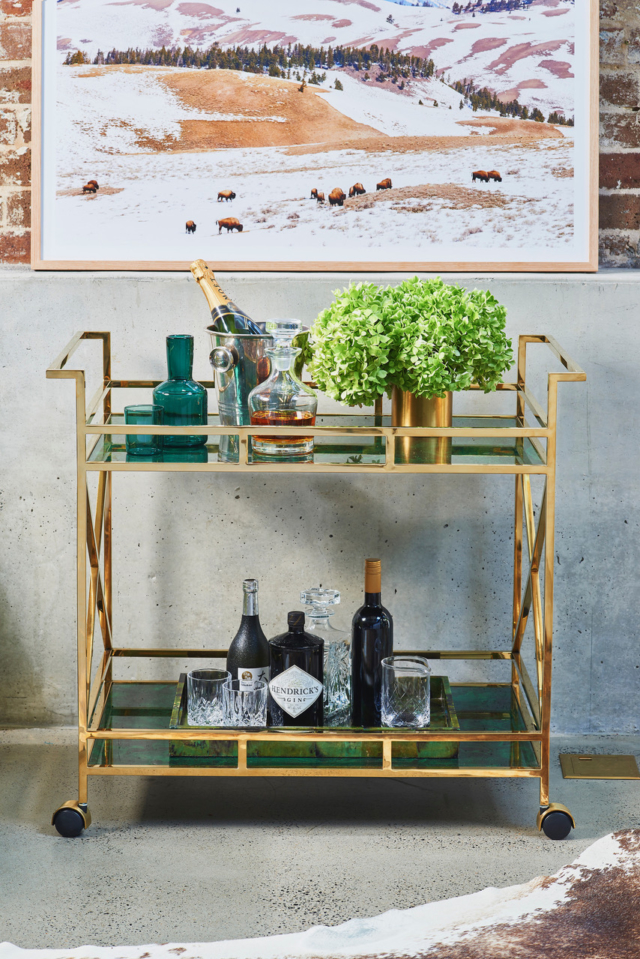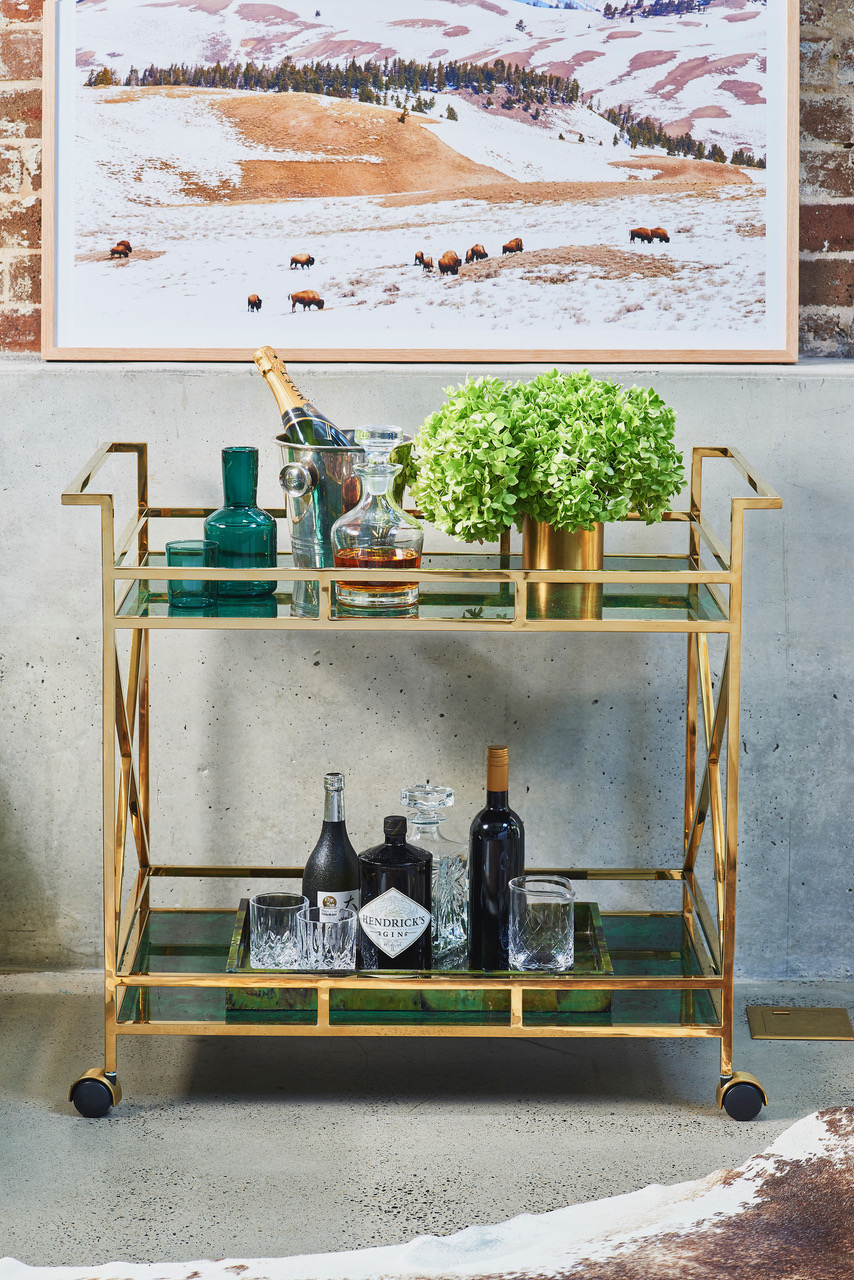 "Five Fables is aware of the trend for 'fast food furniture' whereby people sacrifice quality and originality for something quick and easy to fill their spaces – often due to the inflated prices of original, designer pieces. This led us down the path to look at ways to offer beautifully designed pieces at affordable prices without the pain and hassle of waiting up to 12 weeks for delivery and paying through the nose for these items," says Pravesh who explains that they offer white glove delivery also. "We want to offer the easiest way to buy beautiful furniture, have it hand delivered, assembled and set up for you," says Pravesh.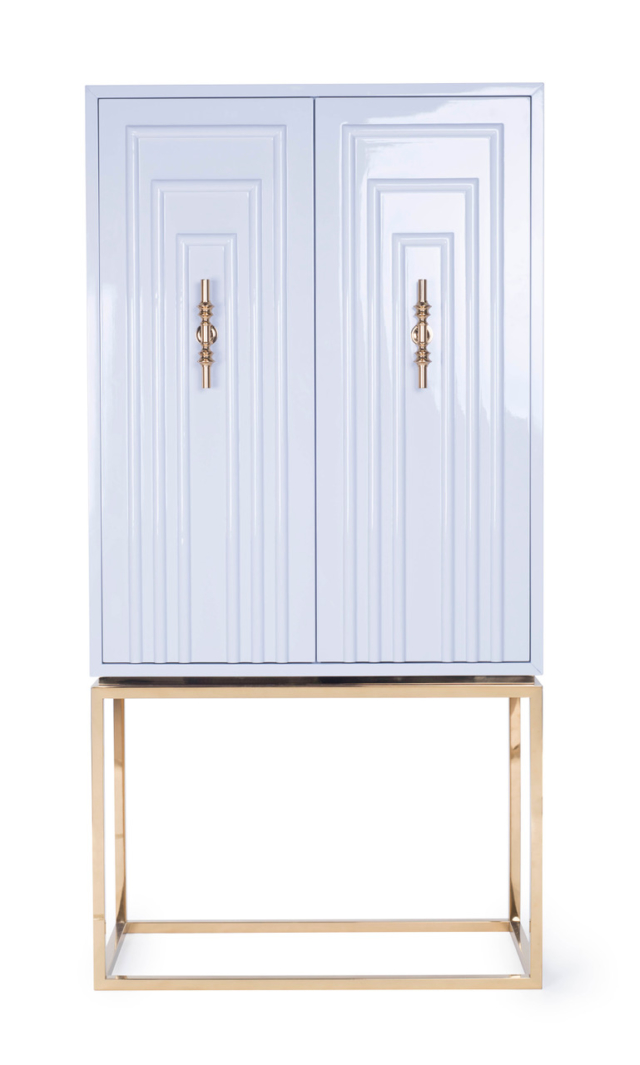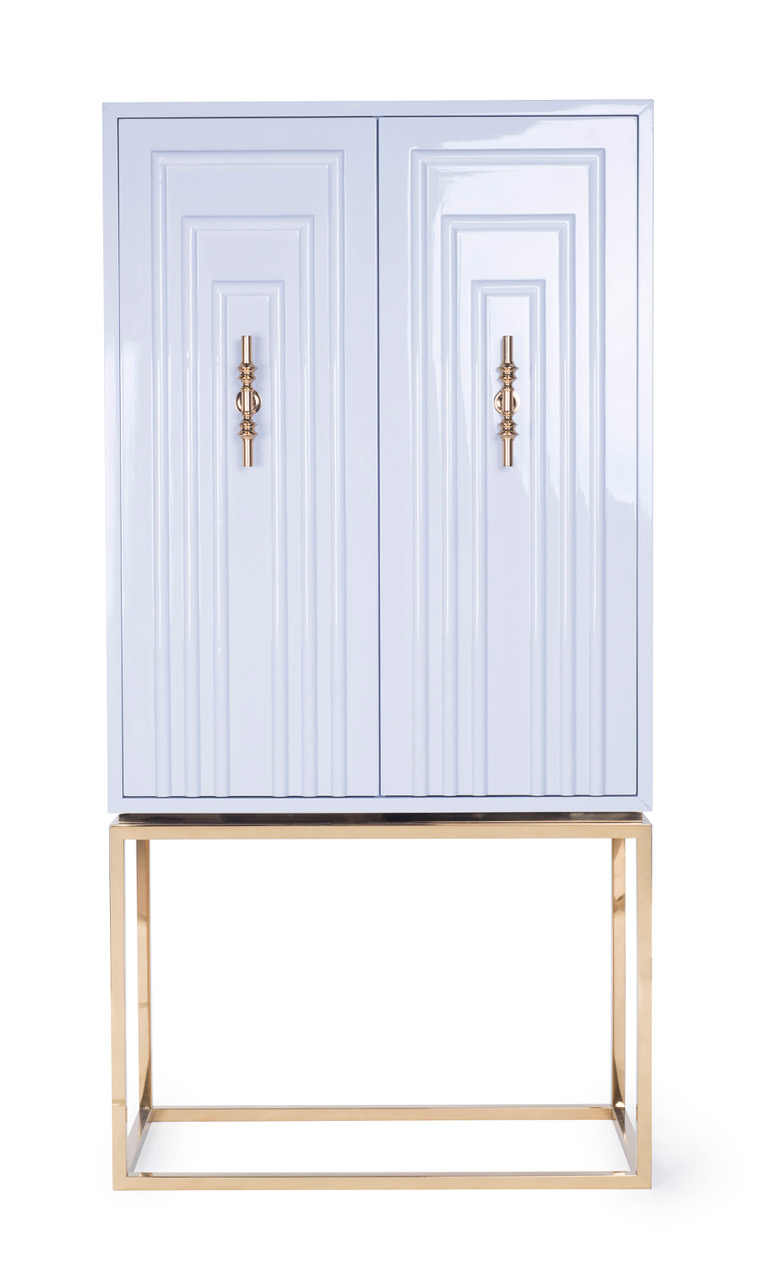 With a background in architectural computing and many years spent working for an iconic Australian interiors brand, Pravesh is pleased to be flexing his creative muscle. "Five Fables has provided me with a much-needed creative outlet to complement my e-commerce expertise," says Pravesh who works closely with a manufacturer in Shenzhen (China) who makes each piece by hand. "Some pieces are designed by myself from the ground up whilst others are modifications and adaptions of existing designs," says Pravesh.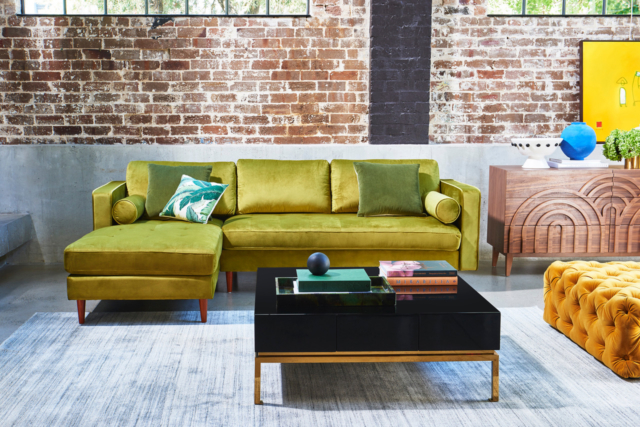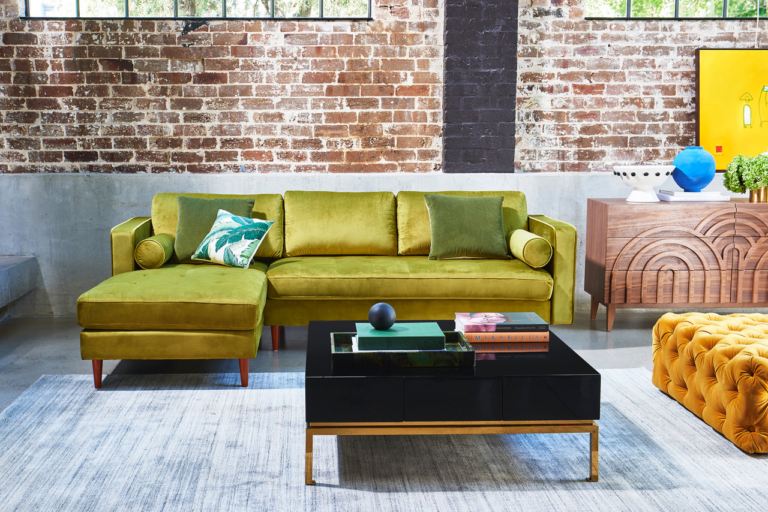 And while many of the pieces have a strong Hollywood Regency vibe and there's a solid mid-century sensibility underpinning the collection too, it's the bold use of colour that caught my eye. "Five Fables is a brand for the brave. We want people to express themselves through beautiful, colourful, original pieces rather than settle for something safe. I have a passion for the timeless, classic style of Hollywood Regency, with its rich bold colours and luxe materials like gold leaf, brass and marble. To keep with this theme, each piece has been named after an old Hollywood film," says Pravesh.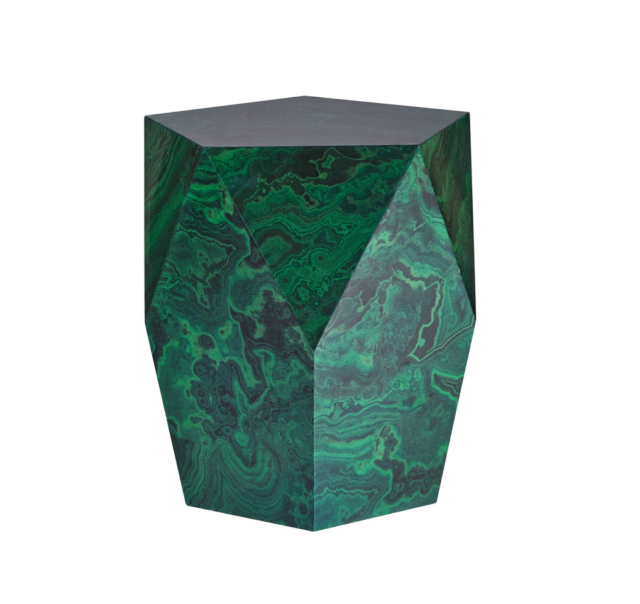 "I'm so proud of each piece but my favourites are definitely the Orpheus sectional sofa and the Babette side table, these are two of the most striking pieces in the range," says Pravesh.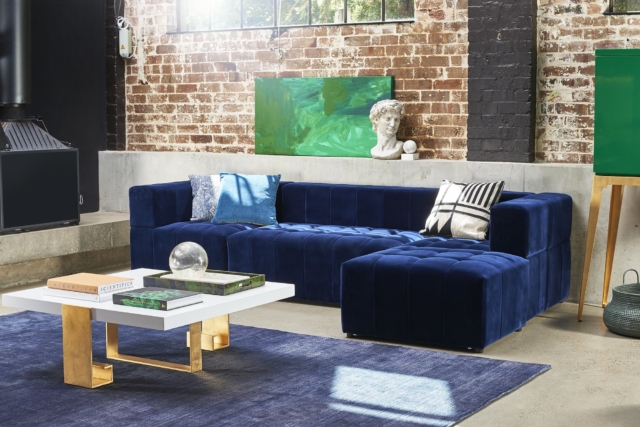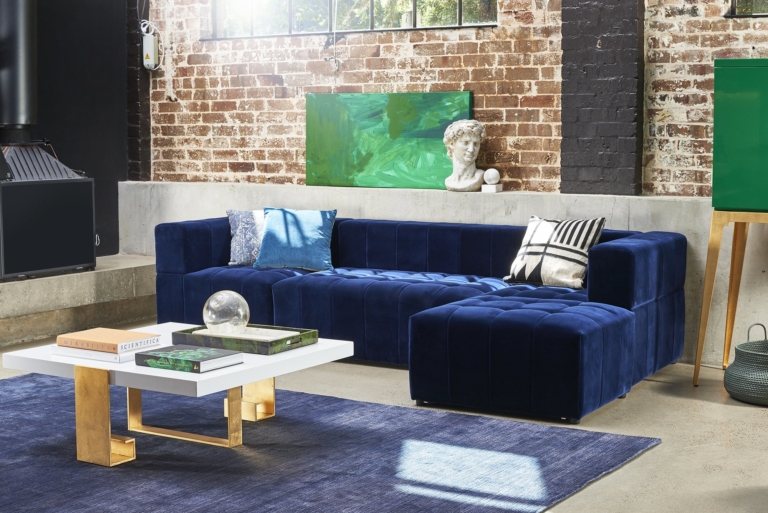 Photography: Guy Davies