The creation of Australian fine artist Tory Burke, Melbourne based Australian art brand Studio Elwood creates limited-edition affordable art prints and its latest collection is nothing short of gorgeous. The abstract minimalist range is divided into two parts – The Arch and The Flow – but their similar colours mean they complement one another beautifully.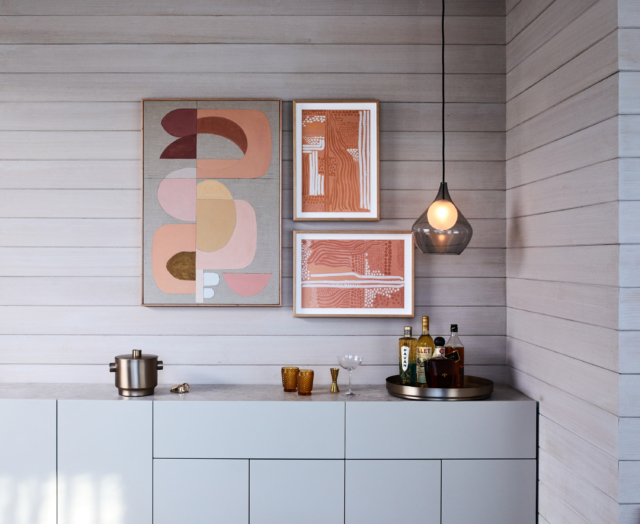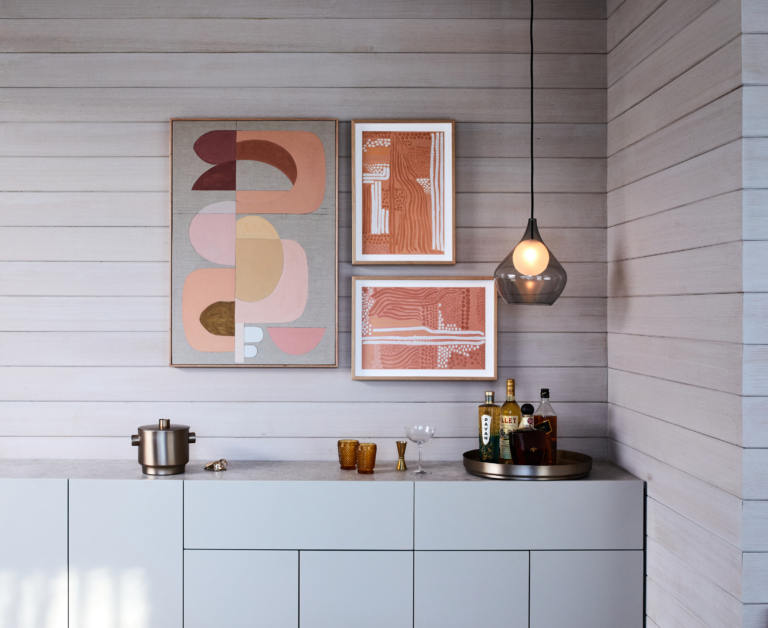 Inspired by historical Roman architectural and ceremonial arches, The Arch series was created using overlapping oil paints in rich shades of brown and ochre. "Earthy and rich colour combinations and overlapping oil paints were employed to give a regal and strong representation of the arch. And a 'golden mean', or horizon, was used to provide the arch its foundation and spatial context," says Tory.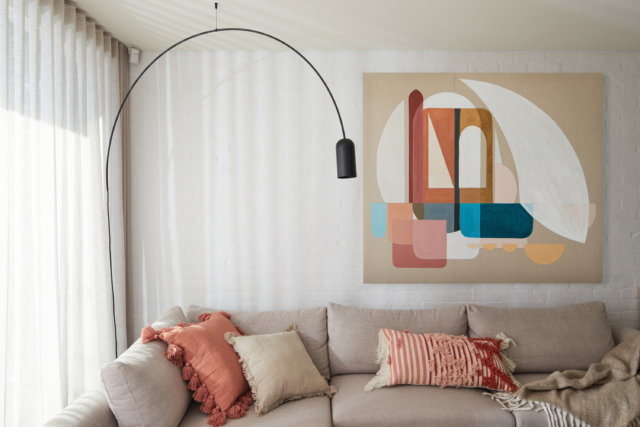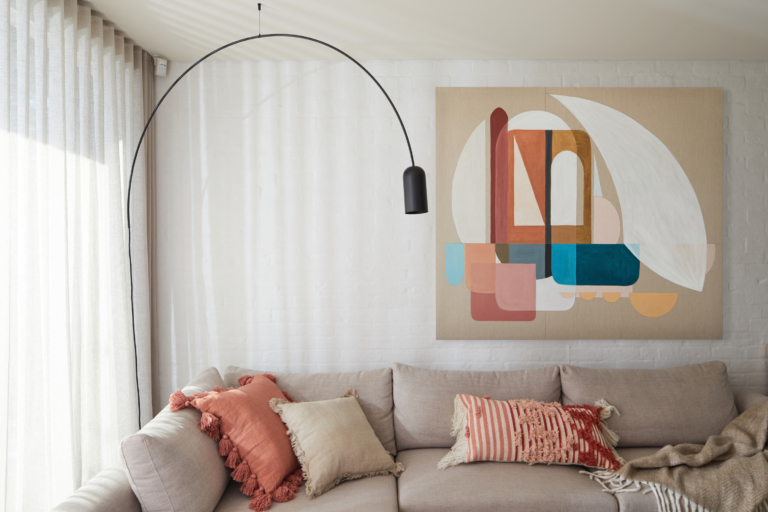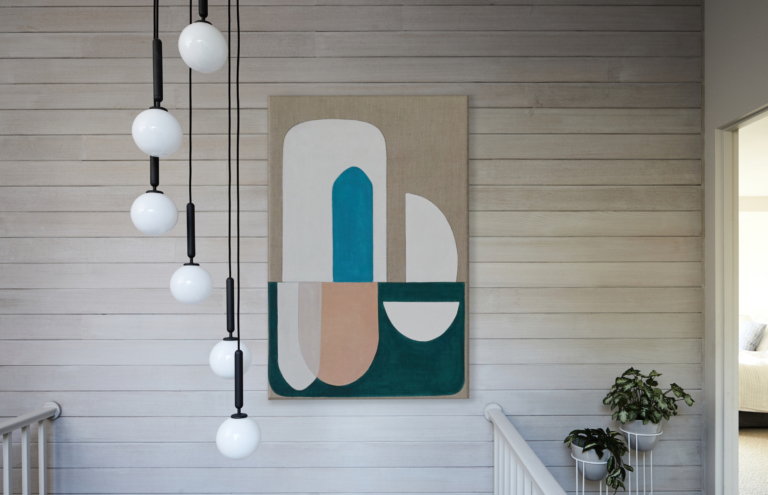 The original artworks were created on mounted Italian linen – a texture that is visible in print form. "The warm undertone enhances the earthy neutral tones and allows for the execution of bold and definitive line work. This painting method was used so all the texture and nuances of the colours were present in the reproductions too," says Tory.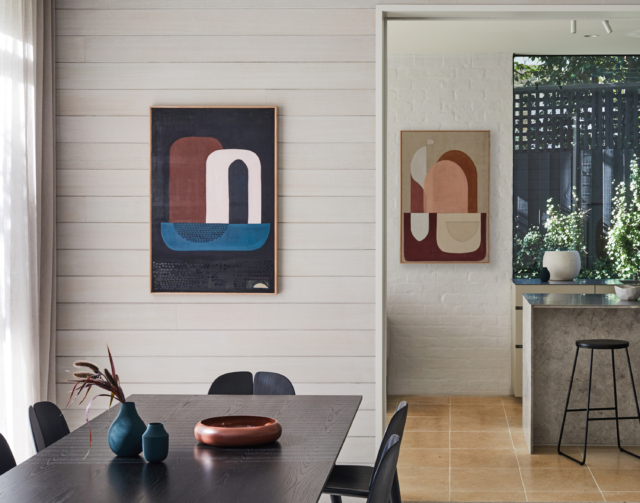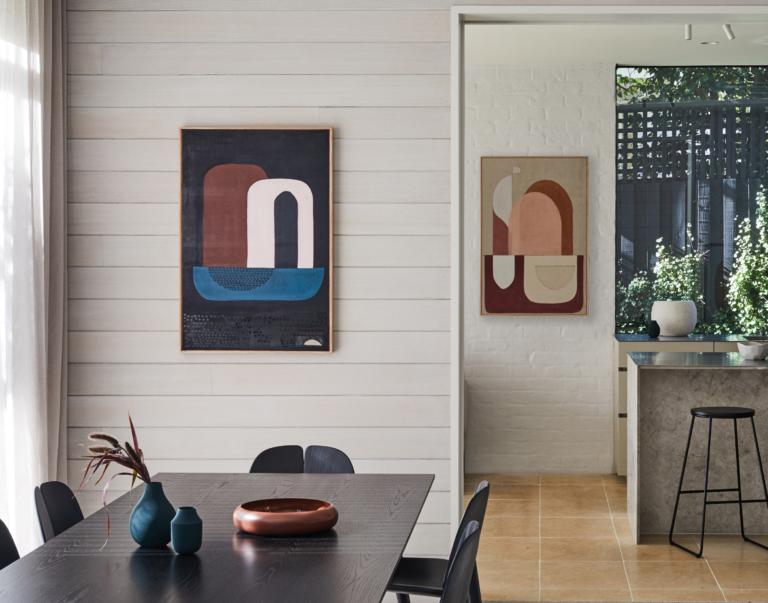 By contrast, The Flow has a much more aquatic feel and was inspired by moving water, minerals and the other natural minerals required to nourish Australian flora and fauna. "The dots and single brush strokes represent the pitter-patter of raindrops on forest foliage, and the running lines depict flowing water after a rainstorm," says Tory.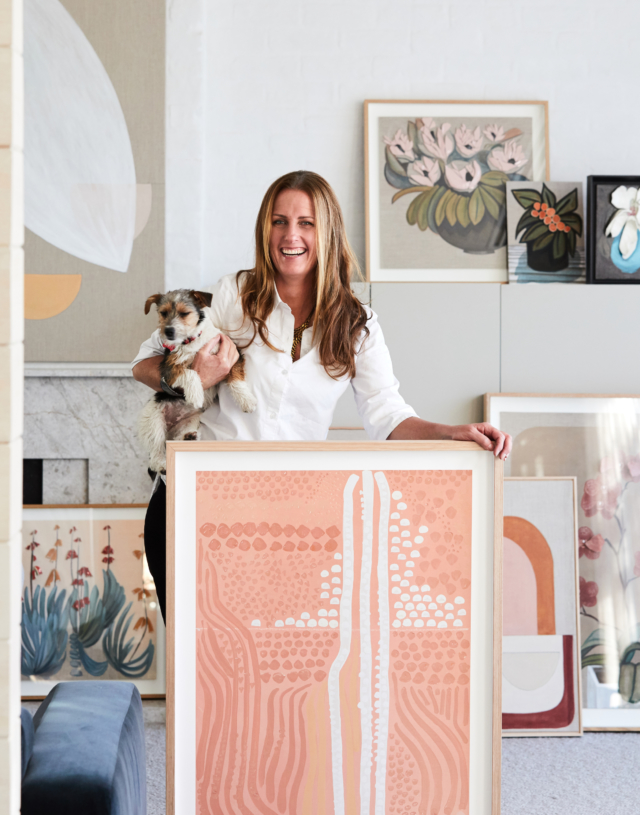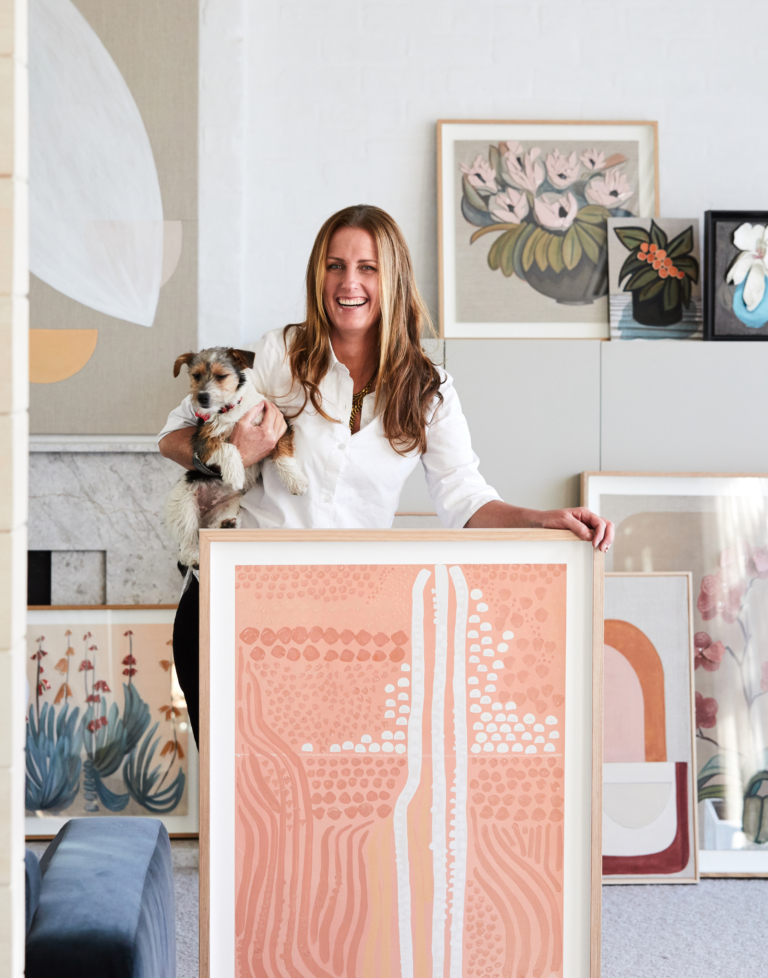 While more subdued than The Arch group of works, The Flow series features a similar rubbing technique that allows the texture and colour of the linen canvas to radiate through. "White is representative of 'white heat', like the high temperature that radiates off hot metal; yellow signifies the heat from the sun; blue alludes to the clear Australian sky and cool, fresh mornings; pink and orange embodies the dust and dirt of the outback; and green symbolises the growth and regeneration that water brings," says Tory.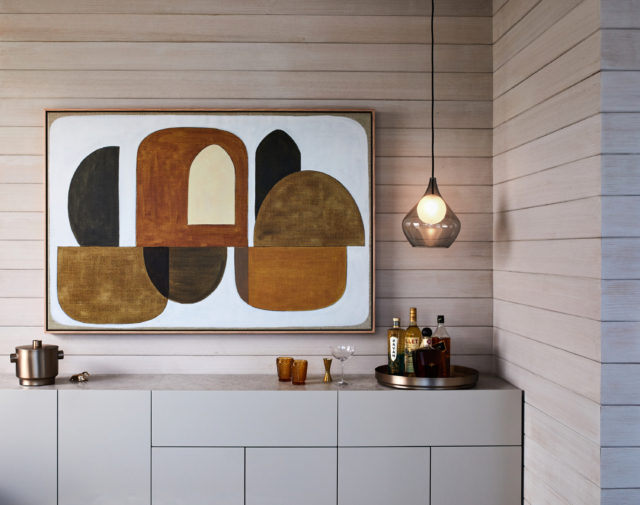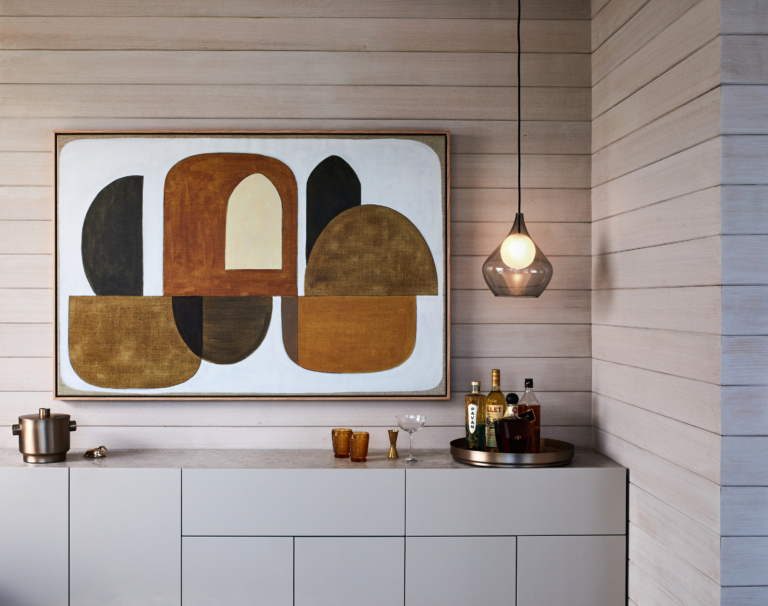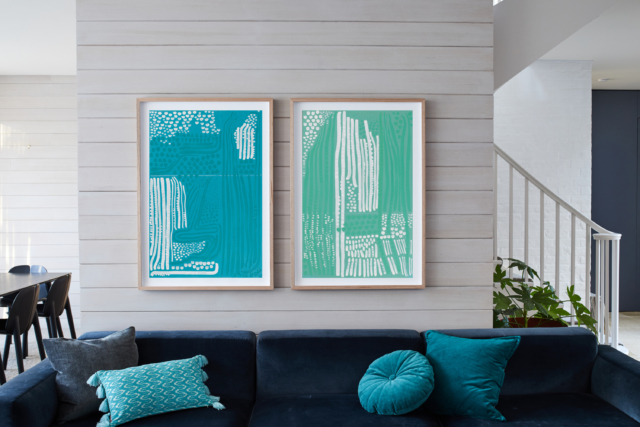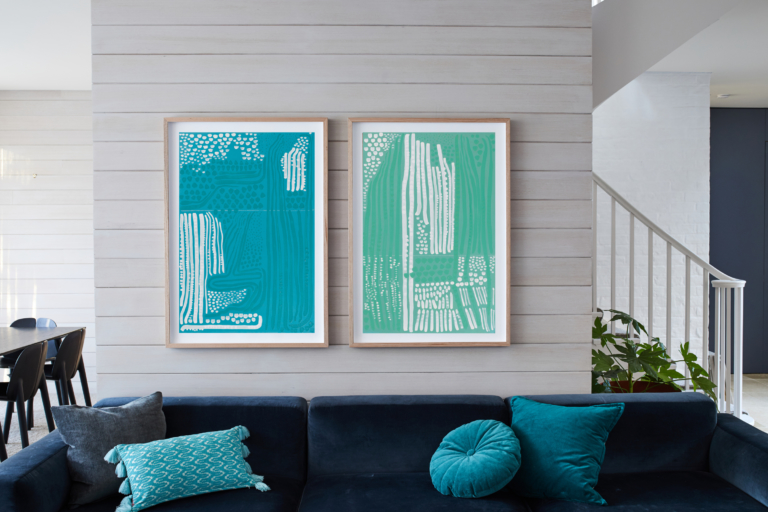 Available in editions of just 50, each art print comes signed, numbered and is available framed or unframed with prices starting from just $200. All of the artworks are printed on fade-resistant, archival and acid free products using the 'Giclee' process – the print type that best retains an original artwork's integrity, colour and detail.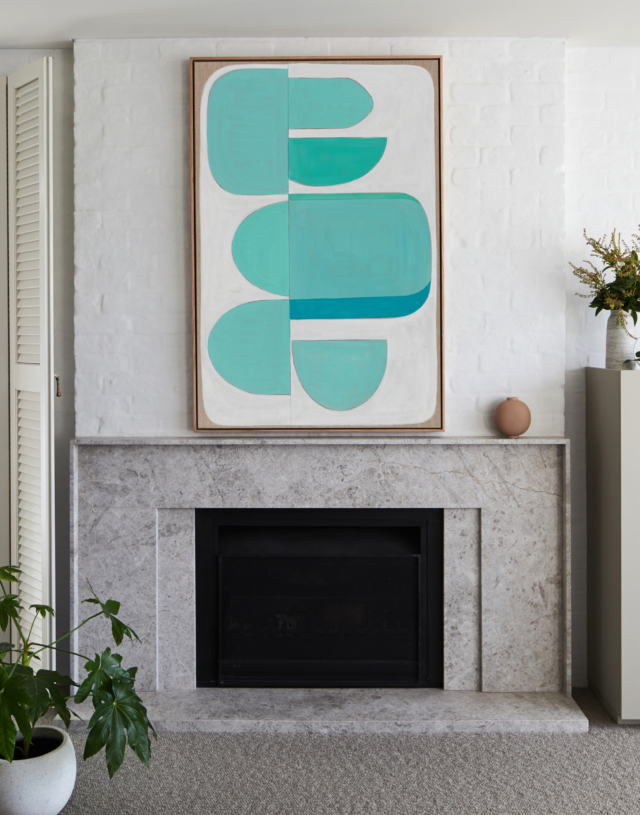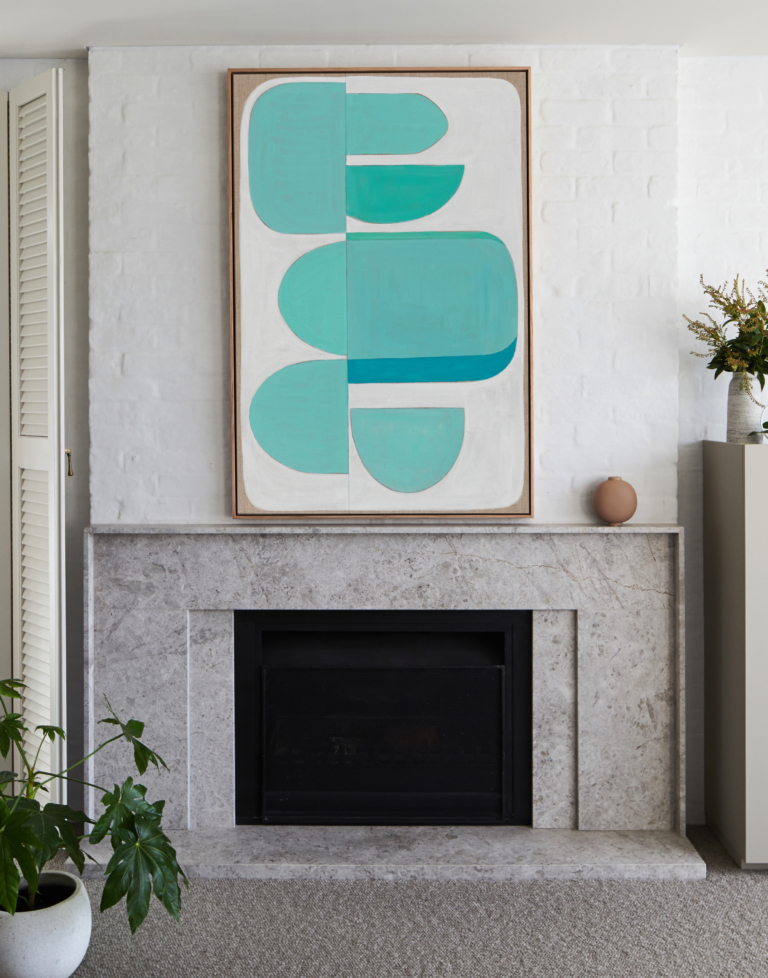 Photography: James Geer | Stylist: Bree Leech