More artful and less graphic than we've come to expect from them, Blacklist return with a new limited edition collection of art prints this month titled Sometimes I Always Think Of You, with prices starting from a very affordable $120.
"The collection represents the bond between nature and romance – the visible form of an invisible connection. It talks about the energy of the sea, the ocean, the waves and how we feel connected to the world around us. We always talk about love in our work too and how love is the constant force surrounding us as people," says Blacklist's creative director Nathan Johnson.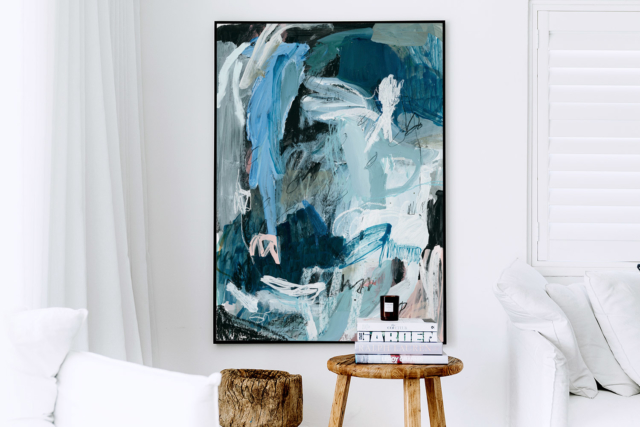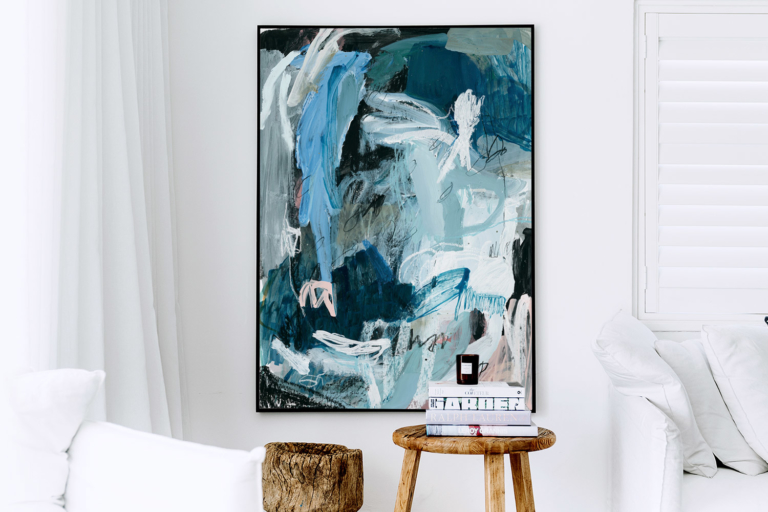 Less typographic and slightly less monochrome than previous work, Nathan reveals the new collection was conceived through a fairly organic process. "I have always created for the sake of creating. The foray into more original artwork is just the expression of what I have in my hand to fulfil what's in my heart. It's like I can't escape or control what my output looks like – I just need to be completely honest with myself and do what comes naturally."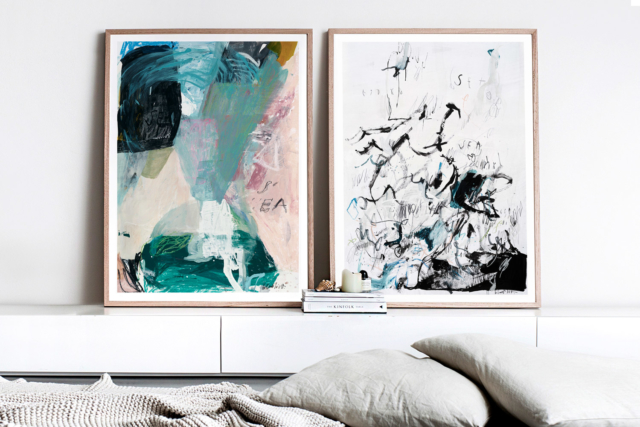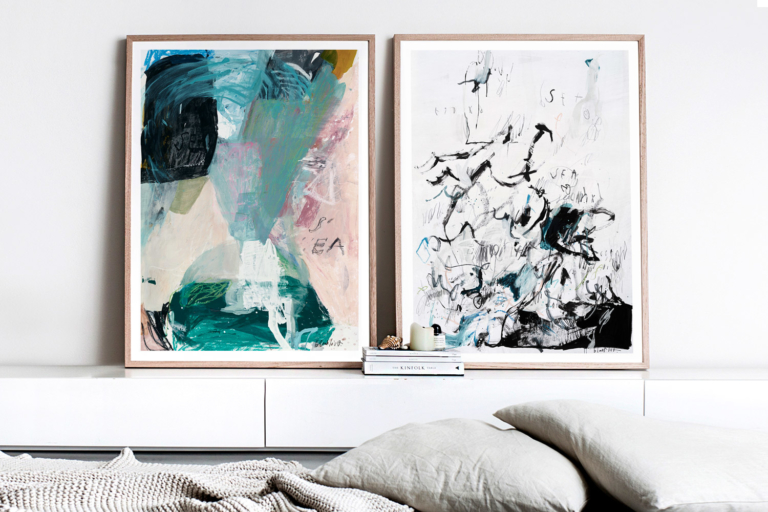 'The Restless Waves' and 'White Wash' art printsWhile abstract in style, the colour palette underscores the collection's coastal theme, which is perhaps typified by the work 'Bondi Pacific.' "I love that work because I feel it summarises the energy and beautiful imperfections of the ocean throughout all of the east coast of Australia, not necessarily just Bondi. I've used some new materials in this work including charcoal, oil pastels and some different paint pens which help to create this new identity in the work too," says Nathan.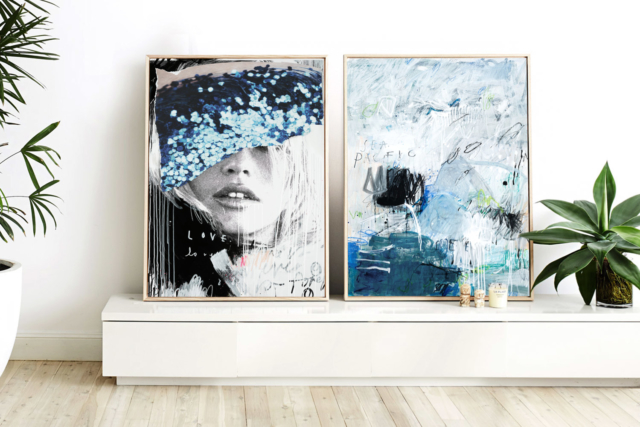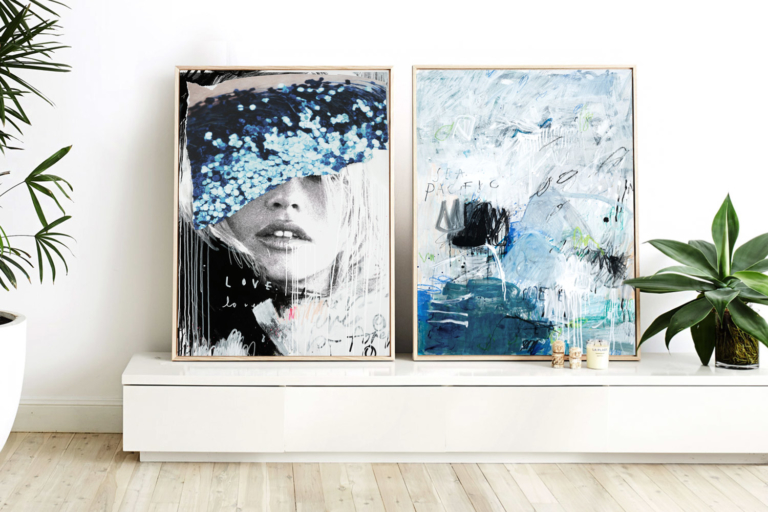 Available in editions of just 50, each art print comes signed, numbered and is available unframed, framed or as a canvas print. "We love the fact that you can have a piece of work in your home that is different to everyone else. This aspect is so important to us when creating our work, and helps us stay creative and constantly evolving in what we do," says Nathan.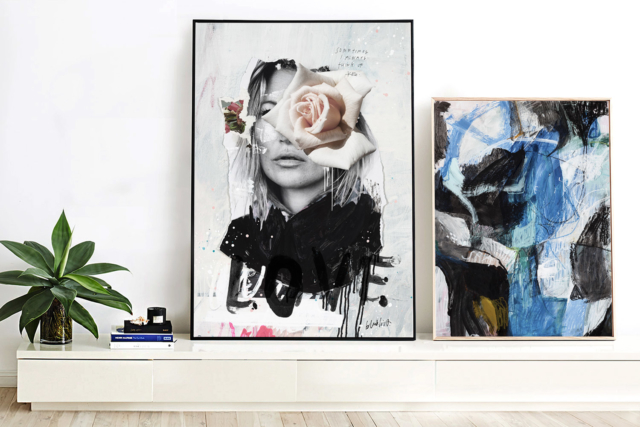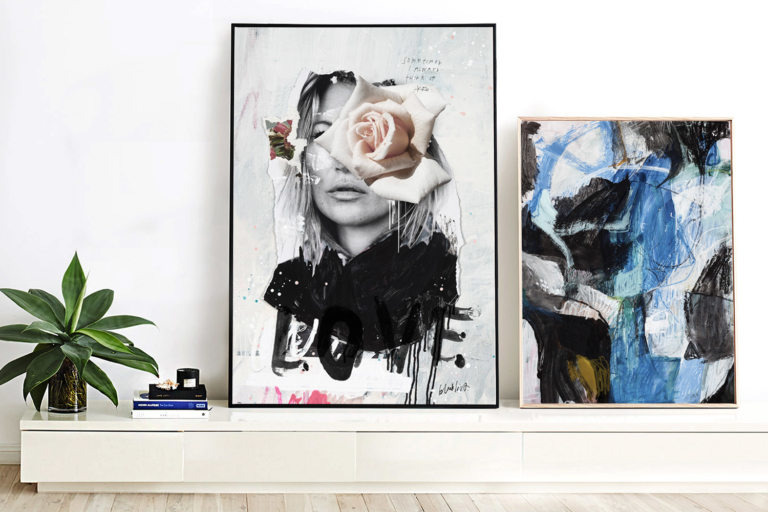 And the limited edition Blacklist phase looks set to stick if Nathan's current enthusiasm is any indication. "We can't wait to keep releasing artwork in limited collections and keep creating things we love ourselves. It's the purest form of creating which is why we love it so much."