Launched a few months ago, Plyroom is a new online store featuring a collection of beautifully crafted ply furniture, designed and made in Italy. Melbourne woman Elise Heslop brought it here after a year out in Italy with her family taught her about small space living and multi-purpose pieces.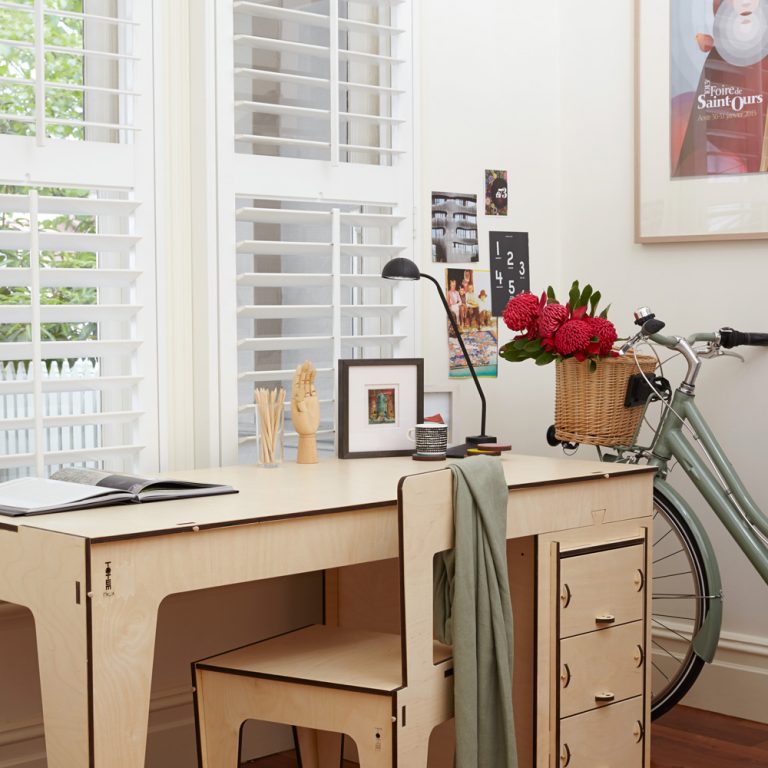 Following a philosophy of affordable, beautifully designed furniture, Plyroom's products represent an appreciation for honest materials and smart design, hallmarks of Italy's reputation as a major player in the design world. The products are both flexible in their many uses and suitable for a diversity of environments, such as home spaces, office spaces and more.
Whilst living in Europe, Elise came to appreciate the way things in a typical Italian home were looked after with a generational permanence. "This eye on taking care of things for the sake of passing them down to children's children was quite a difference to the fast-moving nature of interior design in Australia," she says.
Moving from a four-bed house in Australia to a two-bed apartment in Italy also taught her a thing or two: "As we got to know more people and spend time in their homes, I began to see how intelligently small spaces were being used throughout the entire home, from the bedroom to the living room – maximising functionality without compromising quality or adding clutter."
She's confident customers will love the versatility of the range, with drawers that can easily be shared between children's and adult's rooms (even offering the added flexibility of a change-table addition) side tables on hidden wheels, and beautiful curved ply seats with hidden storage.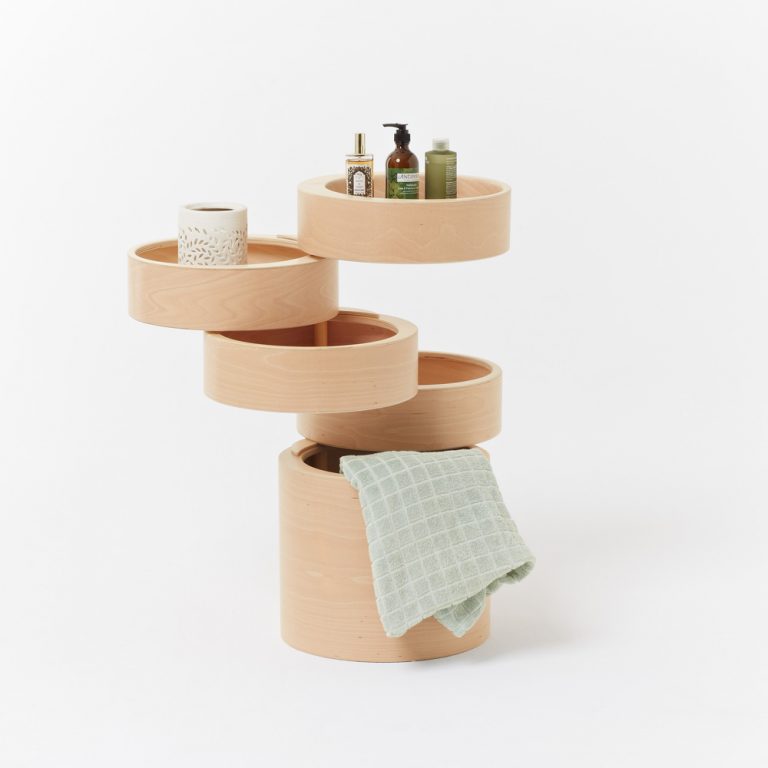 "As a furniture selection, Plyroom is really catering for customers who want flexible pieces that are easy to live with, designed with simplicity and optimism, and made with the highest quality materials. The Italian companies we represent are passionate about uniting traditional craftsmanship with modern technology. As such, their furniture embodies a more sustainable ideology built around made-to-last craftsmanship and combined with a design-rich aesthetic."
Embracing an online retail model, Plyroom caters for both corporate and consumer customers, allowing visitors to browse online and select their pieces, which are then made to order in Italy and delivered Australia-wide.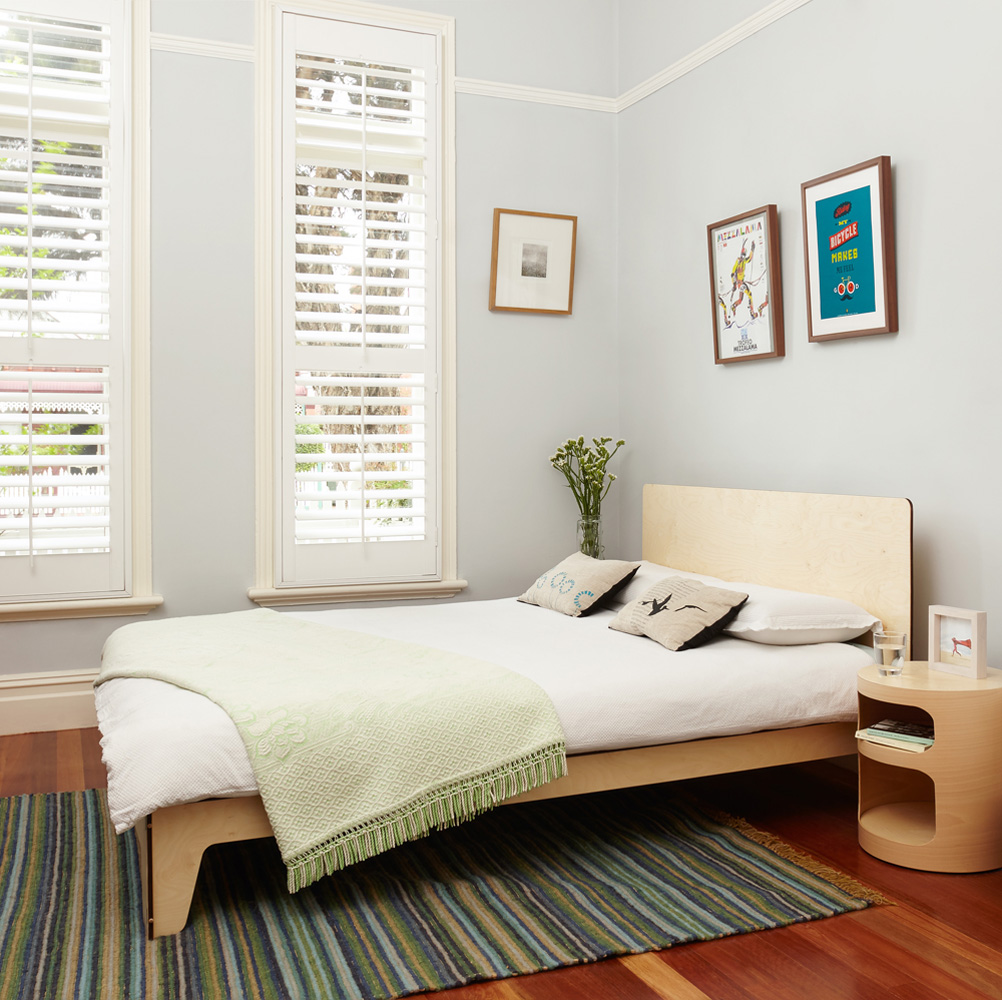 "Much of the furniture is made from sustainably forested European Birch and flat packaged to reduce transport emissions. One of our designers in particular, who is passionate about sustainable design, has spent years working to design products with a unique joinery system that avoids metal parts entirely and are intuitive and enjoyable to assemble."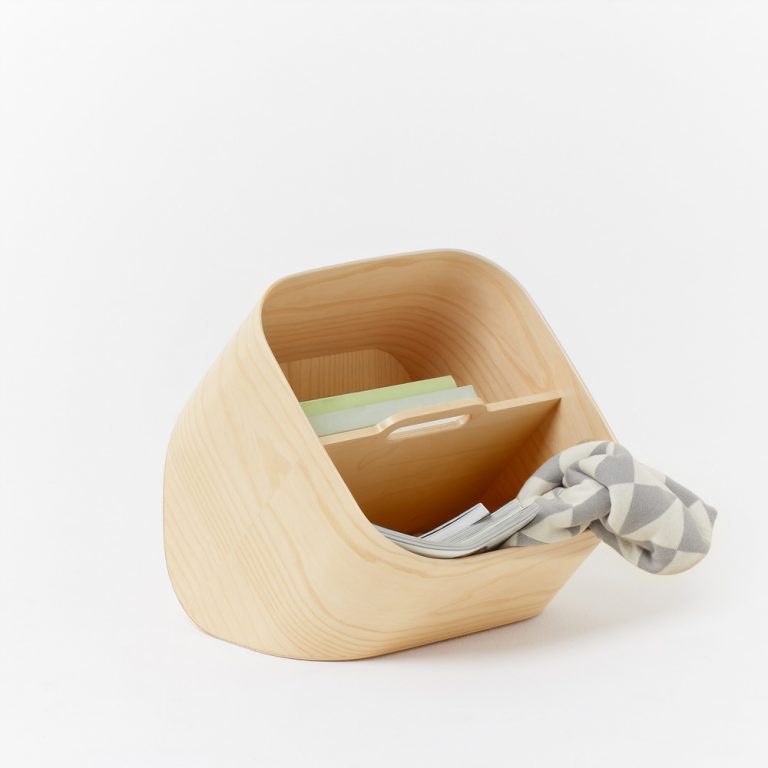 Elise, who has a marketing background, founded the business nine months ago. Plyroom's collaboration with prominent designers in Northern Italy brings a unique selection of furniture to Australia, inspired by flexibility and sustainability for every room in the home.