Just three hours north of Sydney with direct access to Boomerang Beach, 88SOUTH is a new idyllic coastal retreat where modern minimalism meets luxury and comfort. A paradise for design enthusiasts, surfers, and those wishing to reconnect with nature, it's a dream house for a group getaway accommodating up to 10 guests.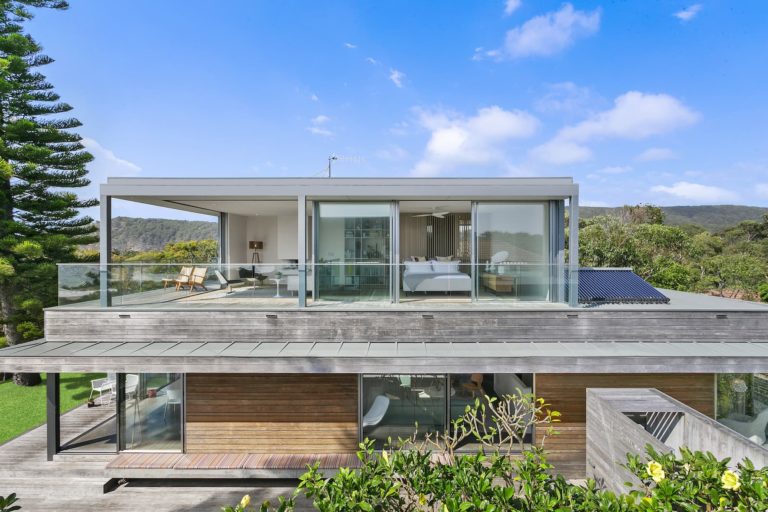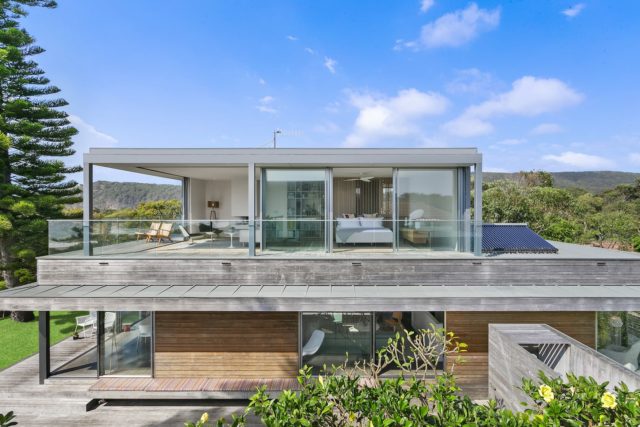 Owned by Kersti and Stuart Faulkner of the Peppertree Hill Accommodation Group, as long-time holidaymakers to the area, they've designed the house to fully epitomise "the carefree Australian summer" experience.
"Over the years my husband, Stuart and I have had the pleasure of bringing our own children to holiday in this tranquil part of the world," said Kersti. "We treasure our holiday memories spent surfing, laying on the beach, enjoying local oysters or catching a sunrise."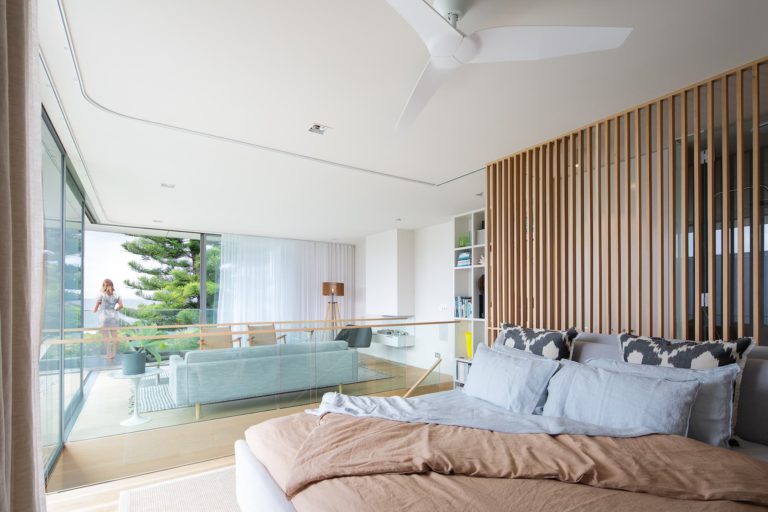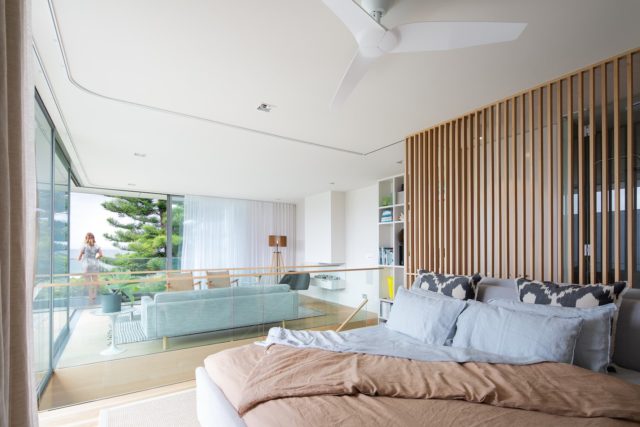 The beachfront property with five large bedrooms, boasts panoramic views of the Pacific Palms coastline thanks to careful planning by Collins and Turner architectural firm. Although it may seem ideal for the summer months, there's also a firepit to snuggle around when it's colder!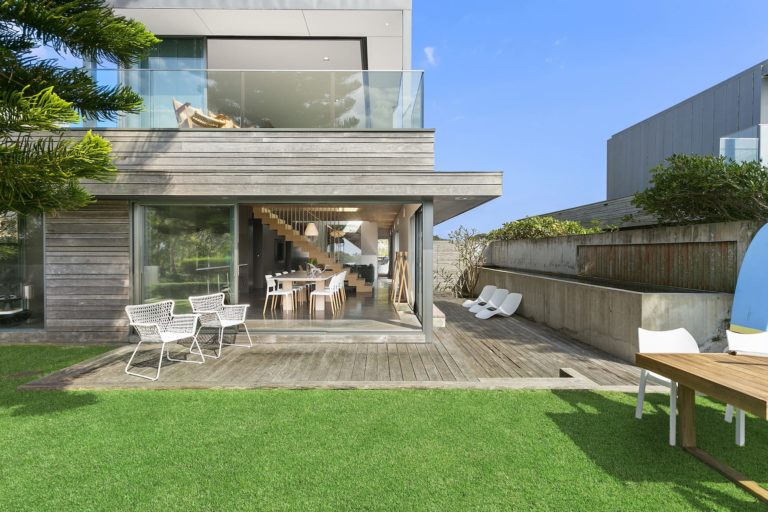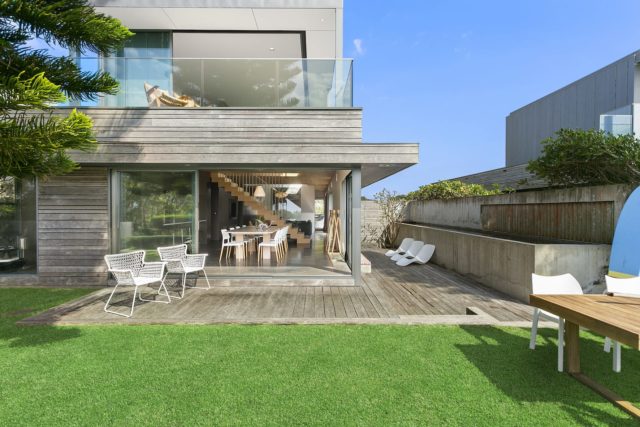 This architectural beauty with its multiple living spaces uses a striking blend of Carrara marble, American oak, formed and polished concrete. The minimal furnishings and oversized glass windows showcase the incredible ocean views while still providing spacious privacy. Outside, there's a 13-metre lap pool, private garden and decks overlooking the ocean.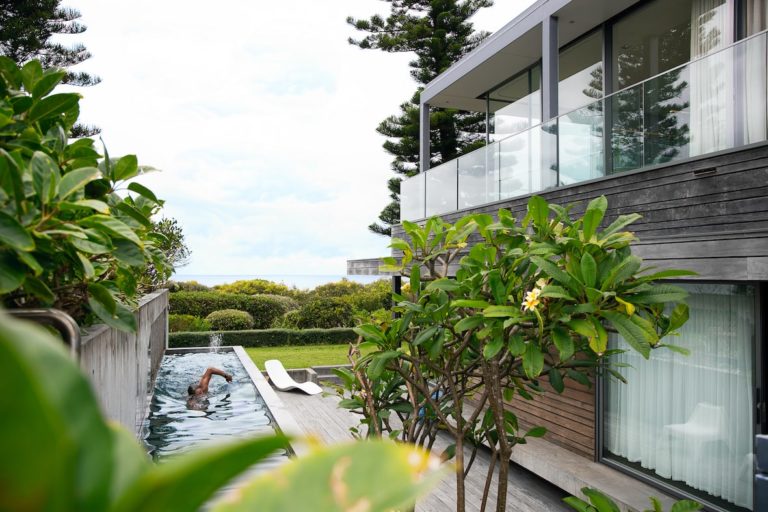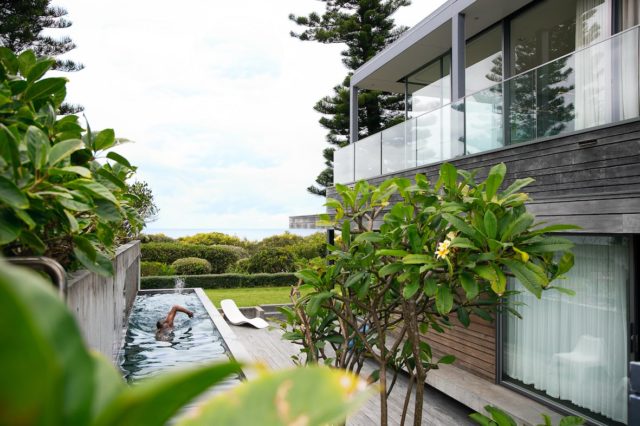 Booti Booti and Myall Lake National Parks are just a short drive away and the remoteness of the location will give you a chance to breathe away from the hustle and bustle of city life.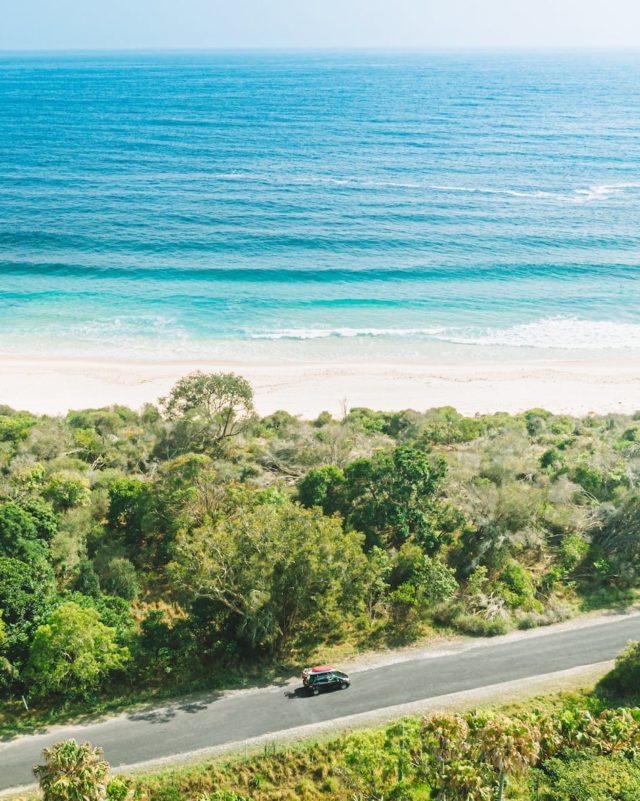 "While Boomerang Beach is a sentimental place, it's also healing," said Kersti. "It doesn't matter how long or short the stay, we always come back to reality feeling re-energised, re-inspired and reset. We love that we now get to share our own special space with others."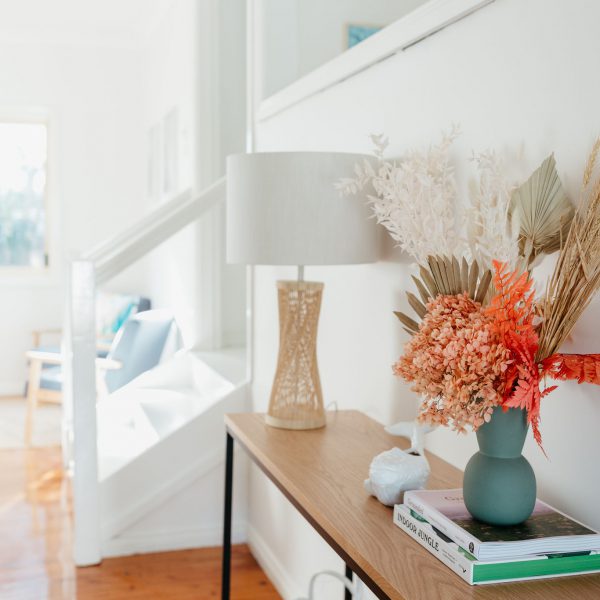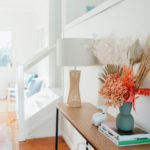 Stylish holiday homes: Anchor Avoca Beach is new to the Central Coast
Melissa and Adam Lever were looking for an investment property when they found the perfect holiday home instead and "fell into" a labour of love, renovating it to share with…