Part of a wider home renovation (that interestingly was managed entirely online), this Gold Coast kitchen was the final room to get the makeover treatment. "The only room letting down the style and functionality of the home was the kitchen," says interior designer Mel Hoekstra who was responsible for the overhaul.
And although it wasn't falling apart, the size and layout of the room didn't suit the home's occupants (a family of three) and nor did it allow space in which to entertain family and friends.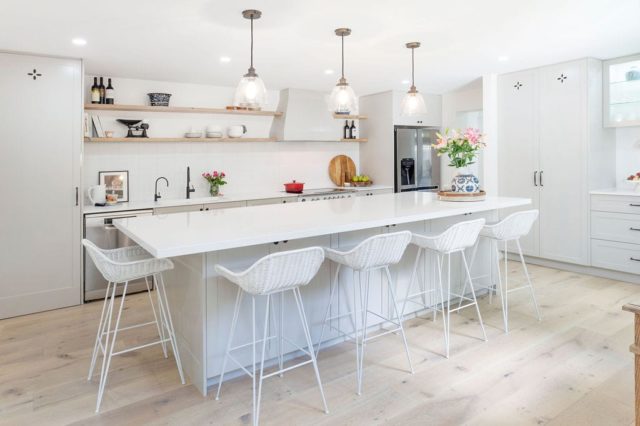 Tasked with creating a coastal farmhouse style kitchen that complemented the rest of the renovated home, Mel started the job with some clever spatial planning. "We doubled the kitchen space by extending into the double garage, which our clients only used for storage. We also removed a small entry wall giving us much needed space for a large stone island bench," says Mel.
Positioned in the centre of the kitchen, the island allows for serving, working and homework as well as acting as a space for the family to congregate and interact. It's a far cry from the home's previous kitchen which was only large enough for two people to be cooking in the space.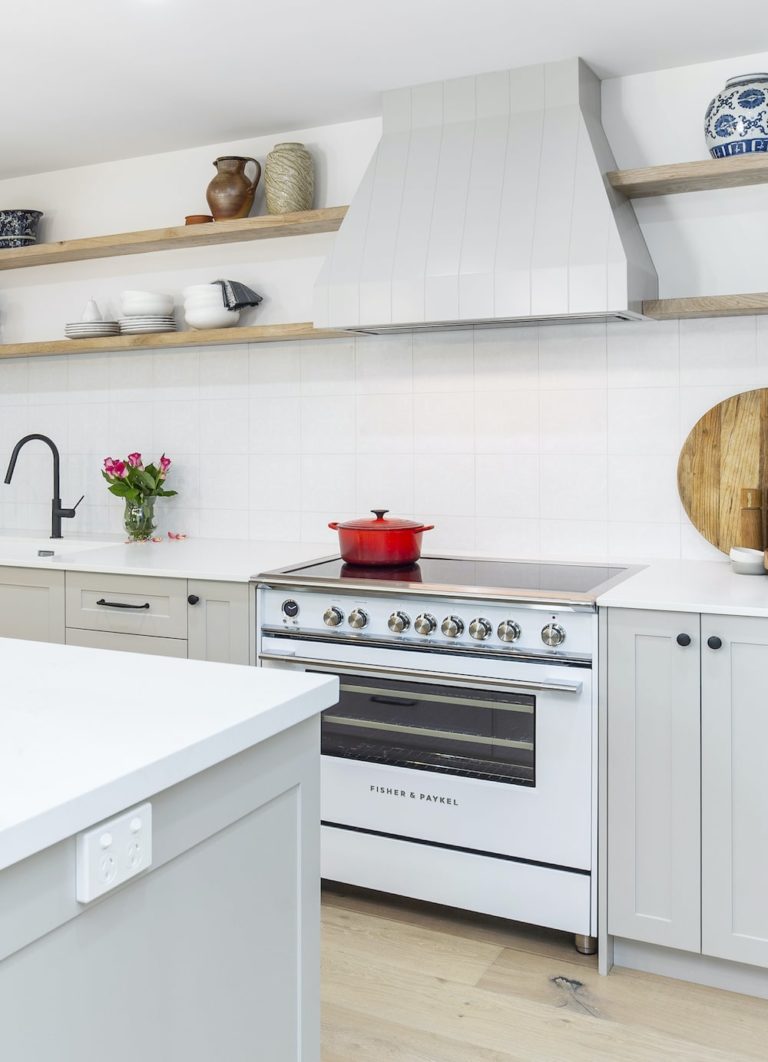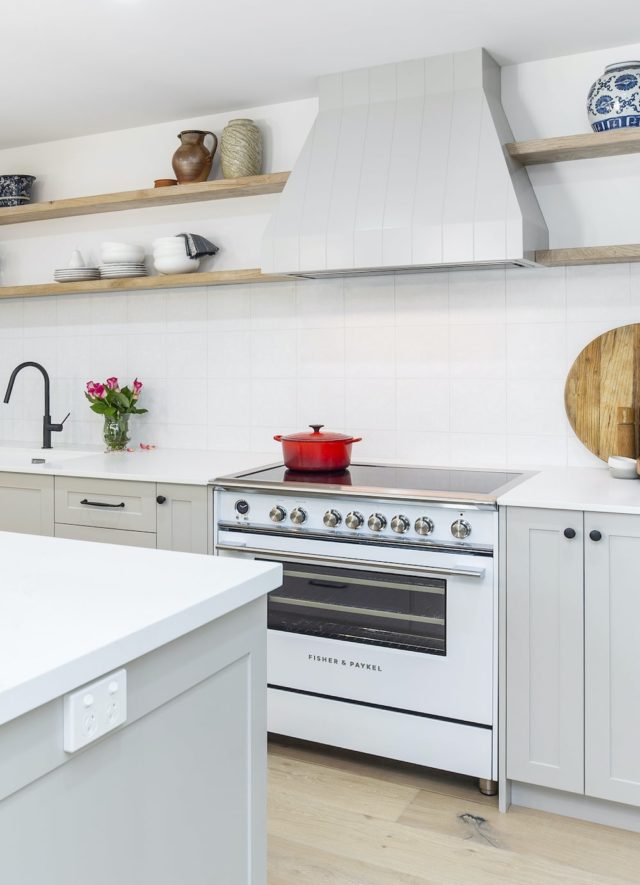 Another key design feature is the room's new breakfast bar which is located near the back door. "It's a space for overnight guests to feel comfortable making themselves a drink or coffee while the owners are cooking or washing up," says Mel. That kitchen zone was designed to make everyone feel like they had space.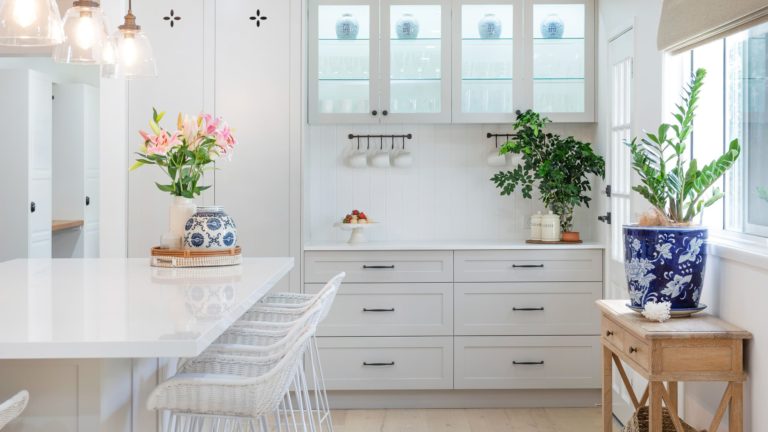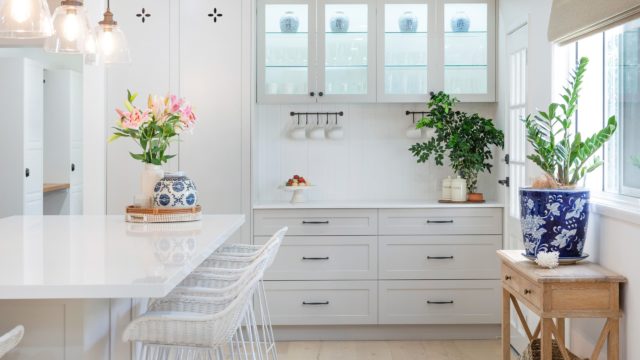 Neutral cabinetry was paired with matte black handles and taps for design continuity. And two of Mel's favourite design aspects include the 'floral' cut-outs at the top of the tall cupboard doors, the timber shelves (which are ideal for ever-changing shelfies) and the classic glass feature pendant lights that hang over the island.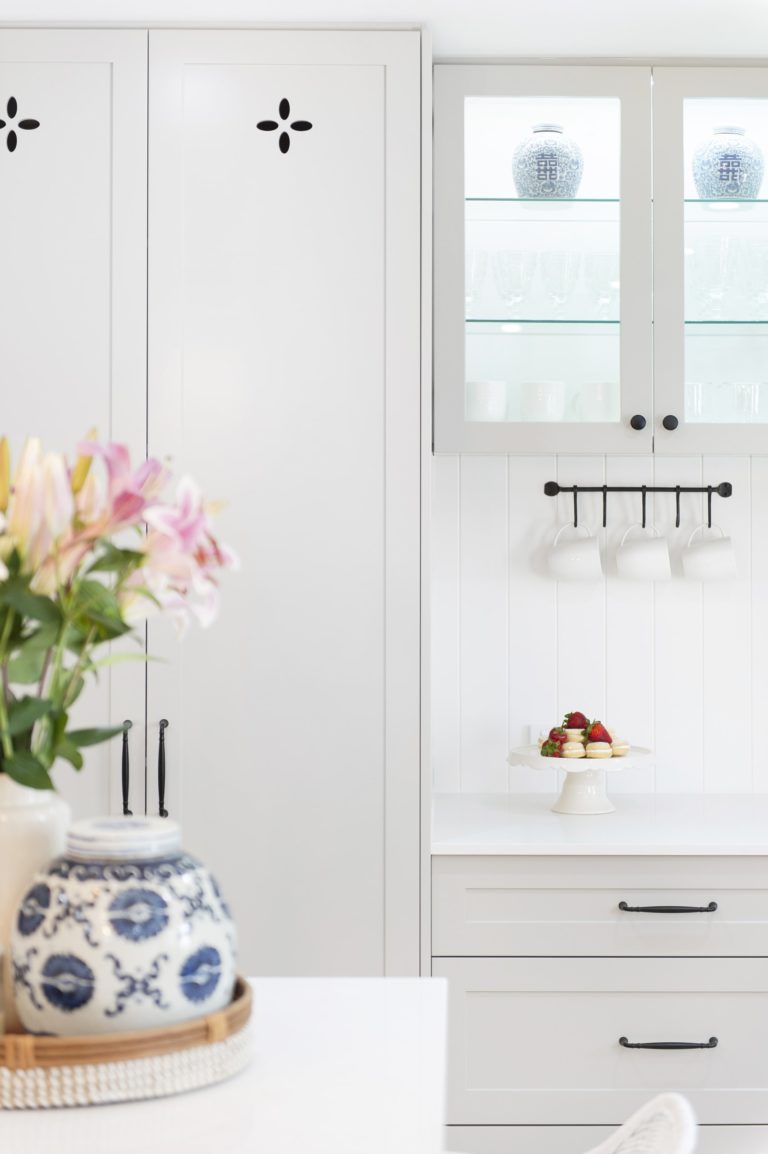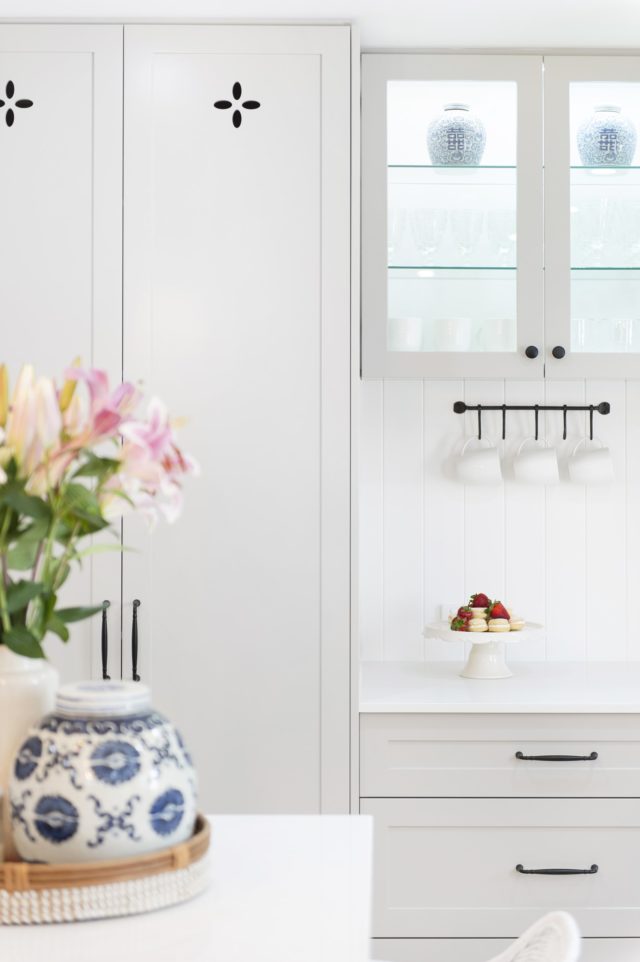 The kitchen also features a secret door to the laundry chute, that looks like it's part of the wall while another 'cupboard' is actually a doorway into the garage storage area. "It is these quirky and unique features that have helped to personalise the kitchen for our client's lifestyle, and they couldn't be happier!"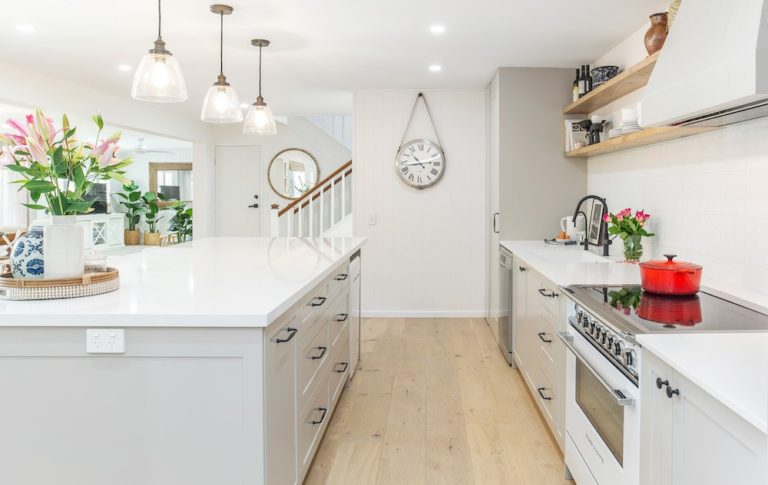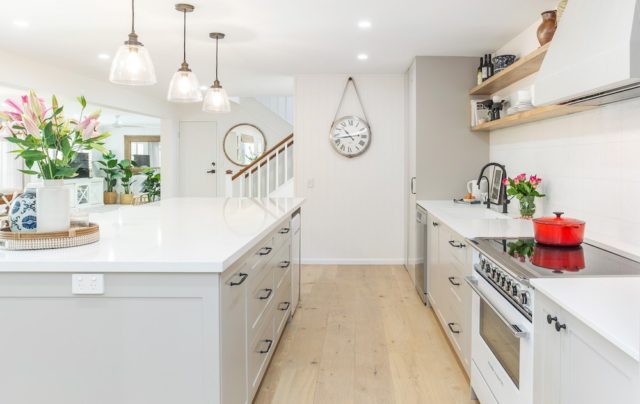 Photography: Rezolution Commercial