Textured concrete basins, accessories inspired by ancient Greek architecture and Dolce and Gabbana's latest SMEG collaboration, this latest bathroom and kitchen looks are an eclectic bunch.
Concrete Nation RAW collection: Comprised of three new textured basins (Cosa, Terra and Milos), in three custom earth-toned colours (clay, oyster and stone), the latest Concrete Nation collection is inspired by the pandemic.
"If this year has taught us anything, it is that we have a strong desire to connect to nature and that our interiors should be serene, layered and warm spaces we can retreat to in a fast-paced digital world. As a result, there really is a renewed appreciation for, and a return to, thoughtful design and craftsmanship. This collection is the antithesis of polished man-made surfaces and cookie-cutter pieces," says Concrete Nation co-founder Kate Lett. From $890.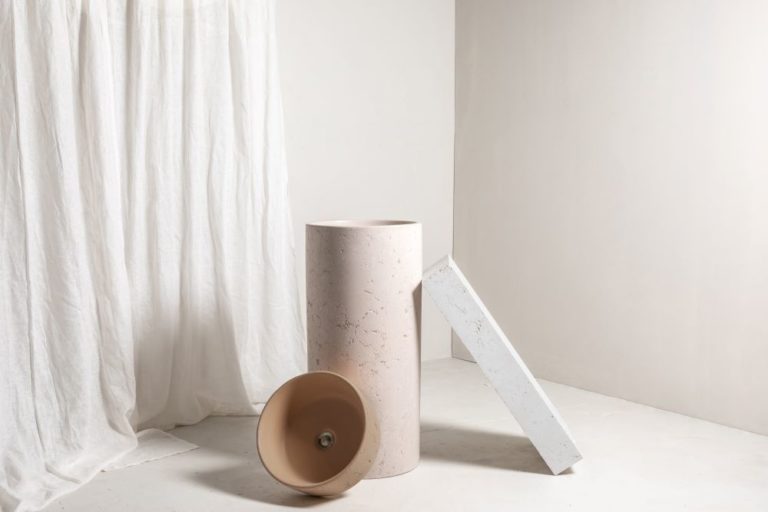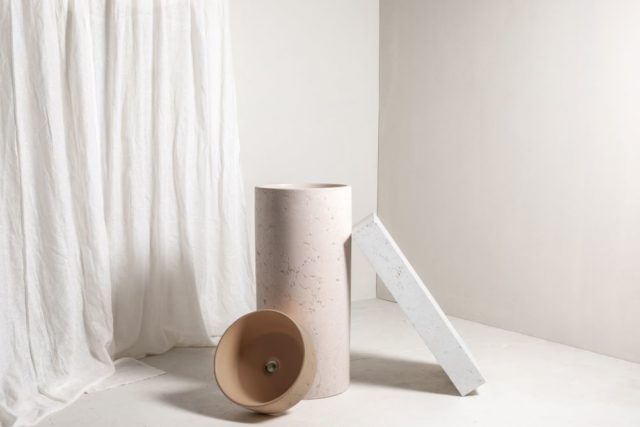 Greg Natale Hellenica bathroom accessories: Informed by ancient Greek architecture, Greg Natale's latest bathroom accessories celebrate linearity and geometry with a design that references the concentric square ceiling coffers that adorned the Acropolis. The range includes a gloss white tray, soap pump (brass or silver top) and storage jar. The Hellenica collection complements the designer's gorgeous Astoria towel range. From $15.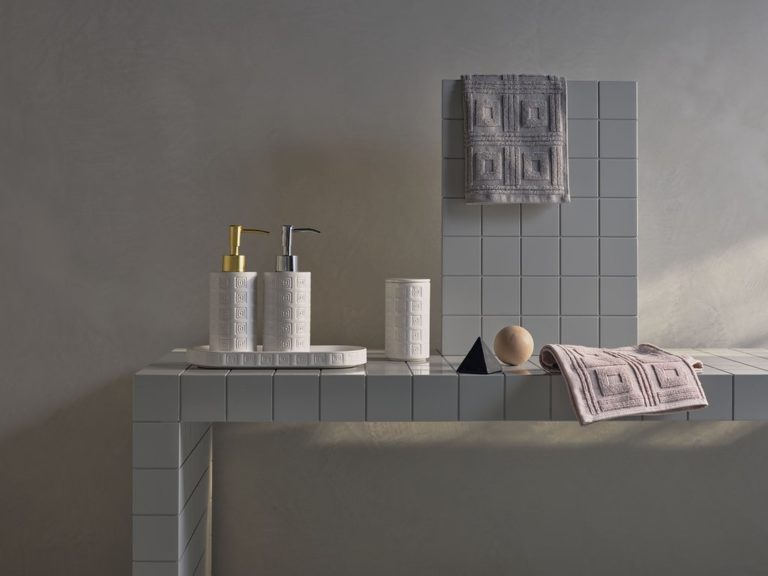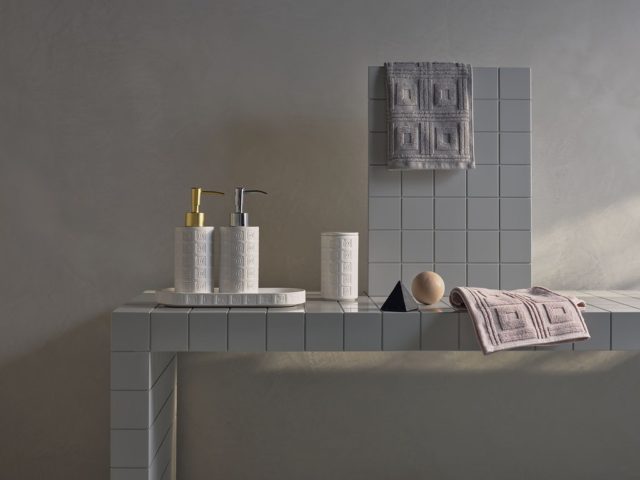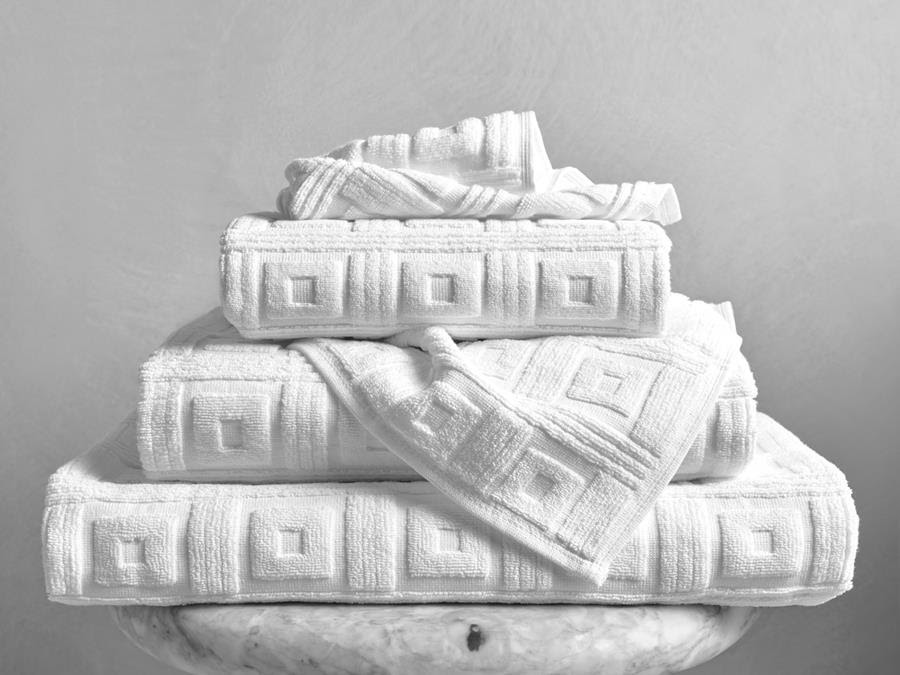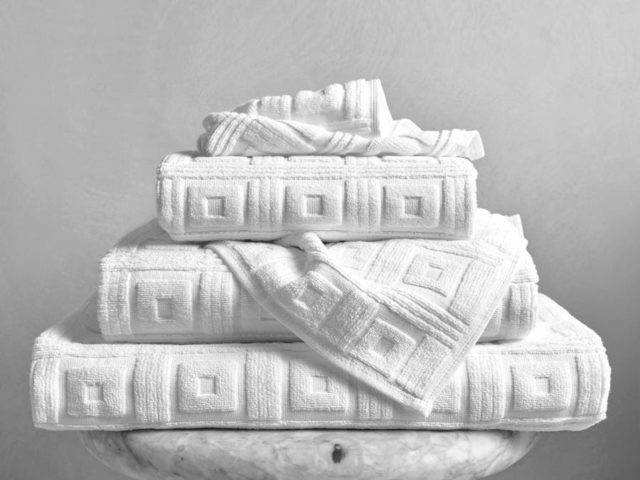 Scarabeo Cross Collection: Available locally at Paco Jaanson, this bathroom basin and washstand collection has a furniture-like feel. The customisable collection features a choice of light or dark wood legs and the ceramic top and inserts are available in nine finishes. A small, matching table and a range of coordinating accessories complete the look.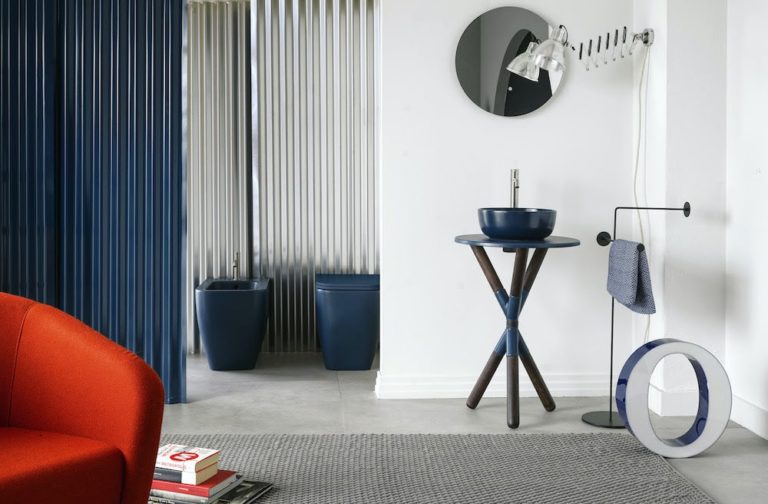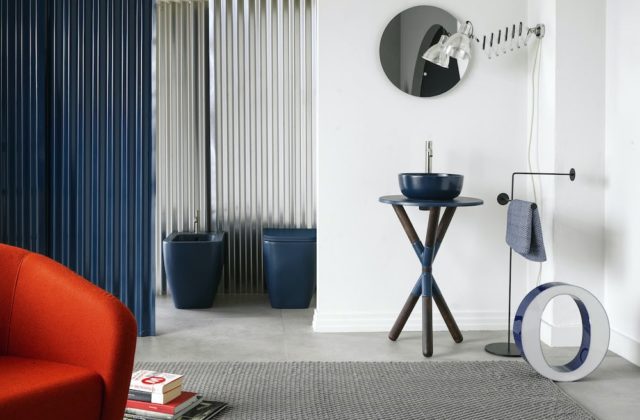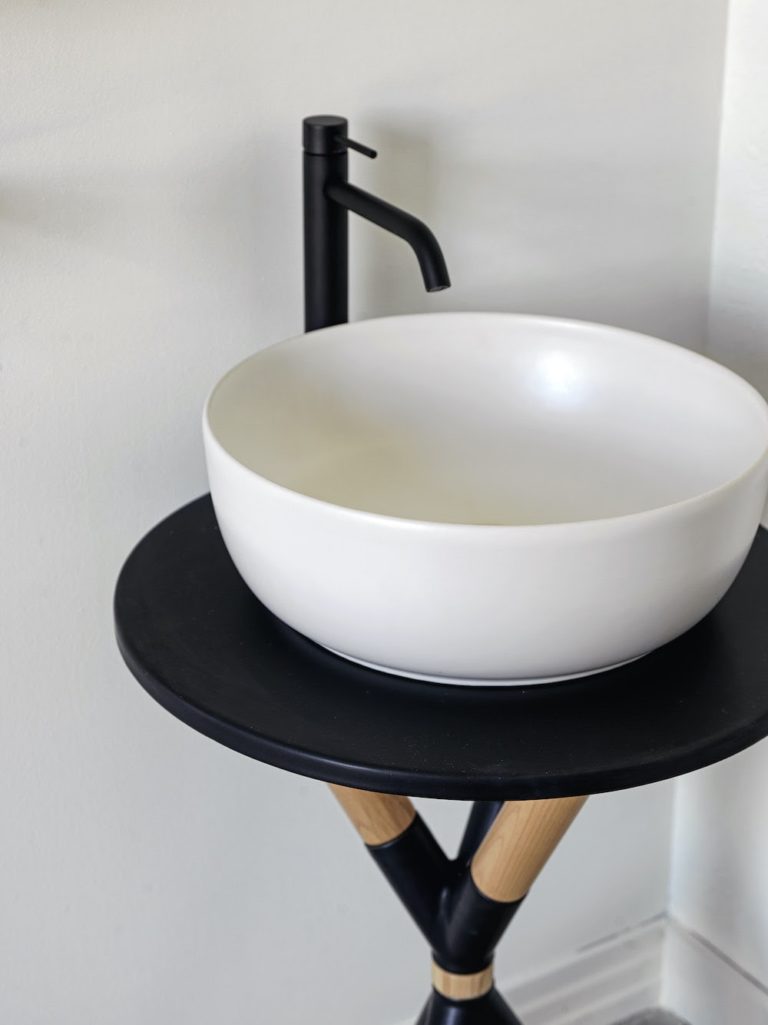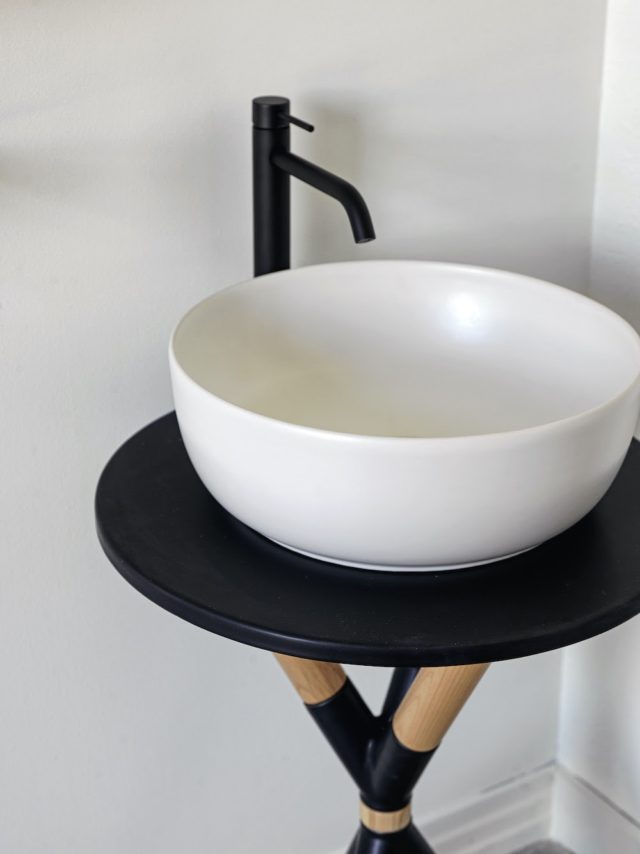 Reece: The latest Three Birds Renovations project, the Contemporary Cottage features a stylish master bathroom and ensuite kitted out in Reece wares. A standout piece, the Kado Neue Arc mirror shaving cabinet is a rather gorgeous piece that features on-trend curves and plenty of storage too.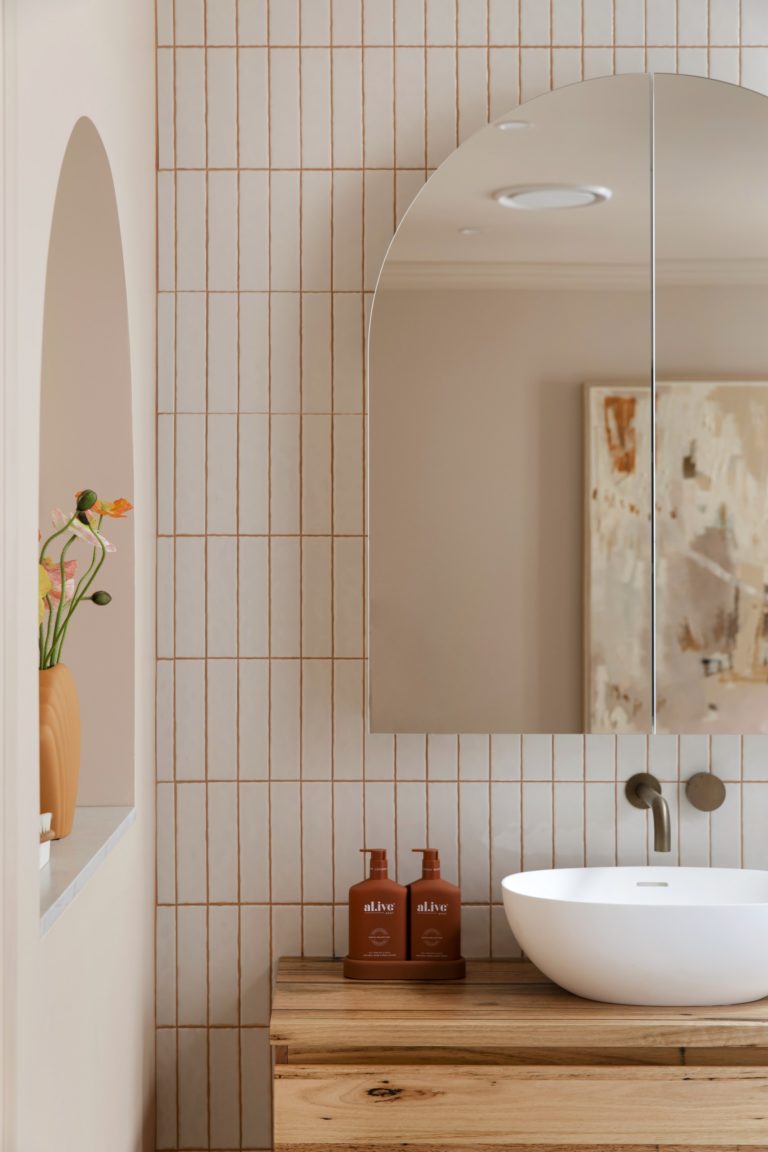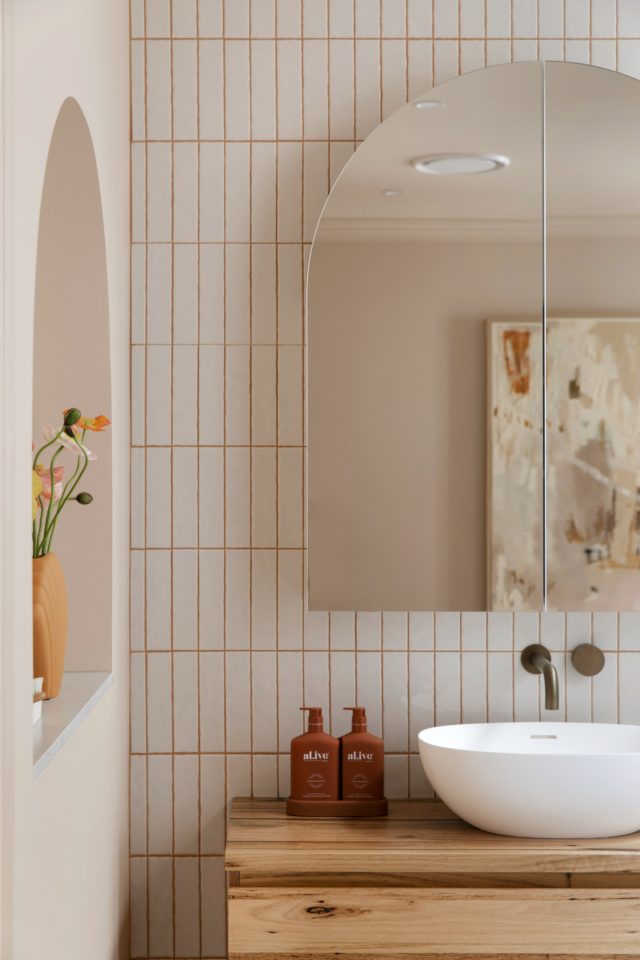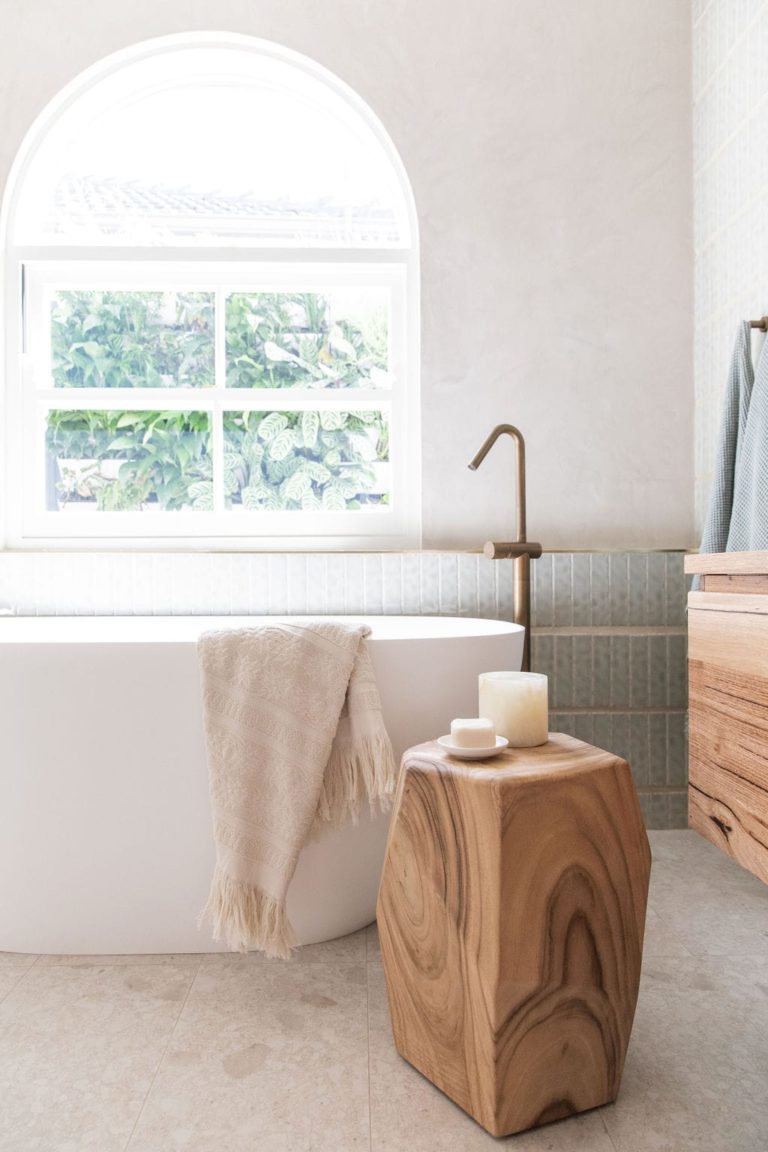 Schots Selina collection: Inspired by the brand's Calissa collection, the new Selina range of wall hung vanities feature statement-making vertical linear detail. The range comes in solid wood and stone, and is available in both natural oak and dark oak finishes. From $1529.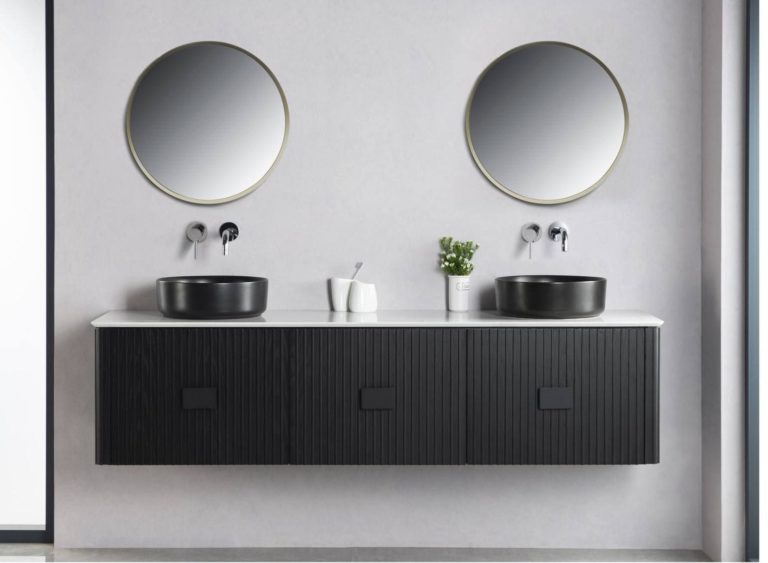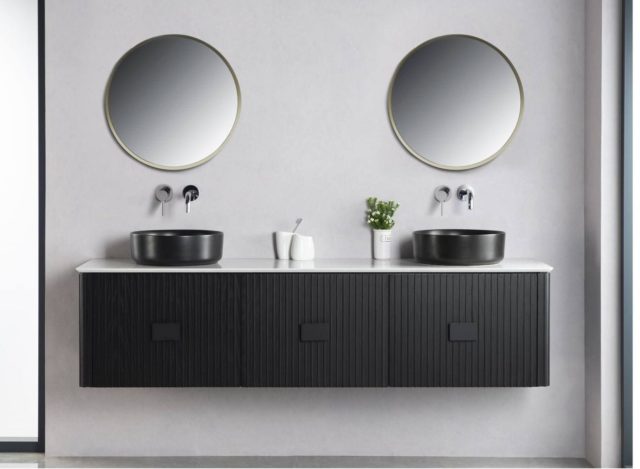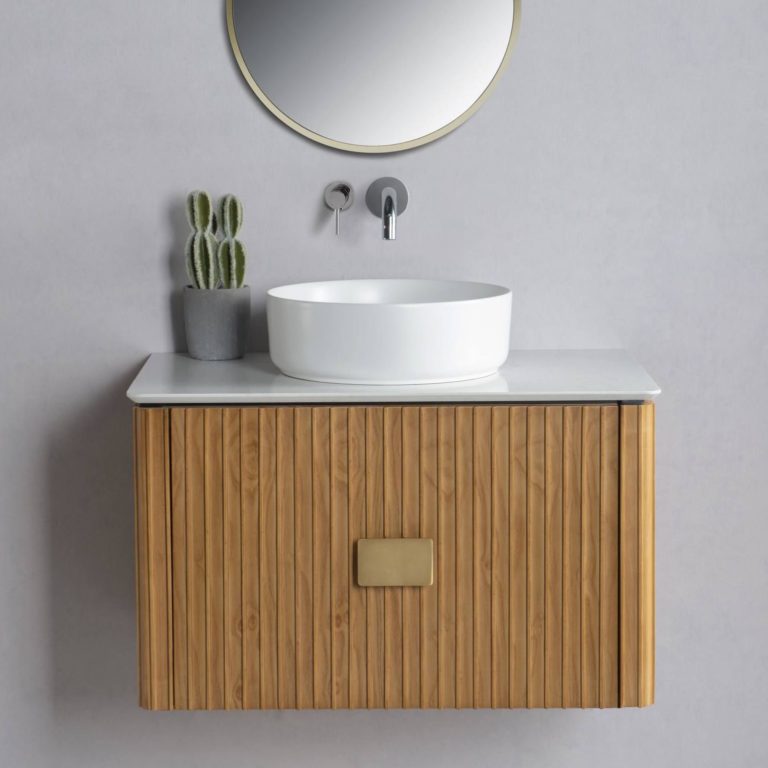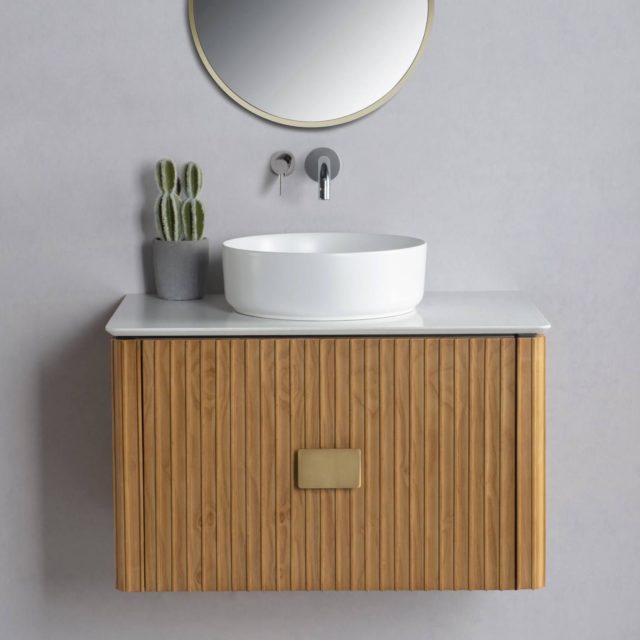 Samsung French Door fridge: Samsung's new French Door refrigerator has many features including storage designed to keep food fresher for longer, a beverage are that includes an internal water and ice dispenser (with quick access to drinks for easy entertaining), and anti-bacterial handles for improved hygiene. From $1799.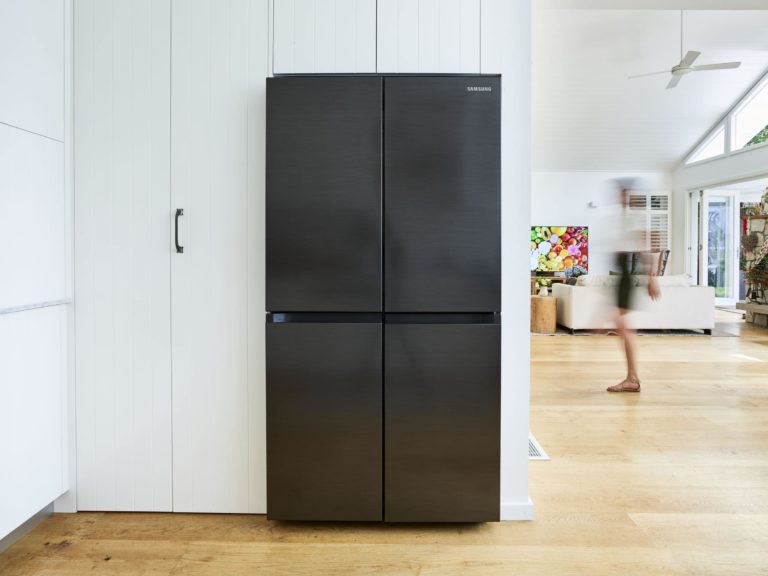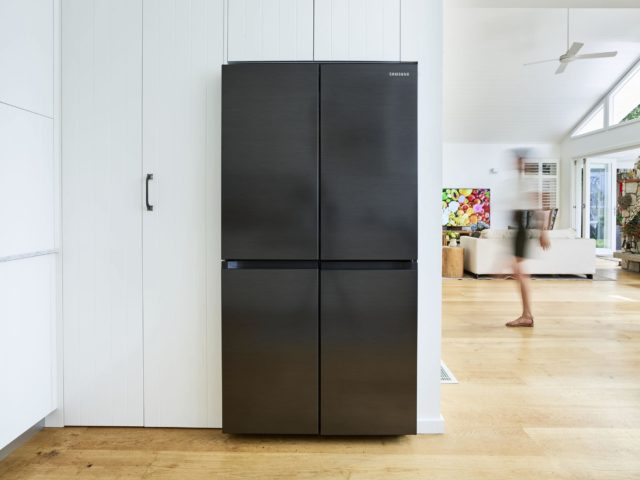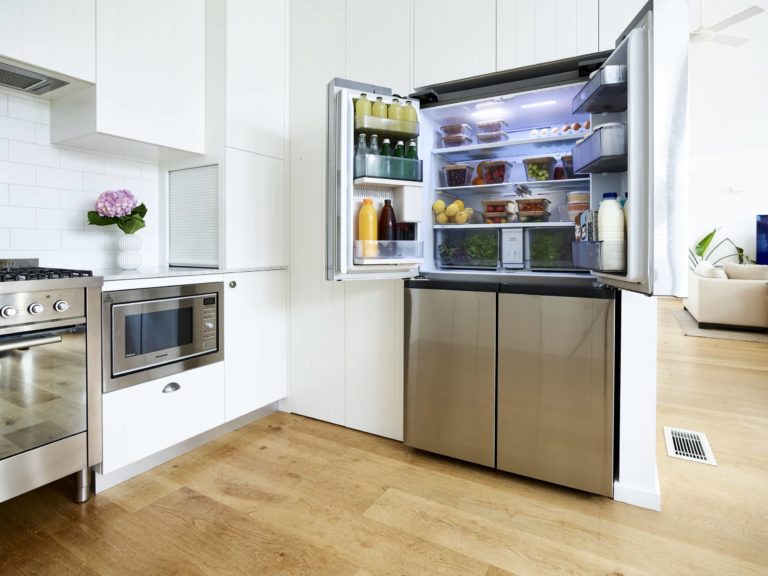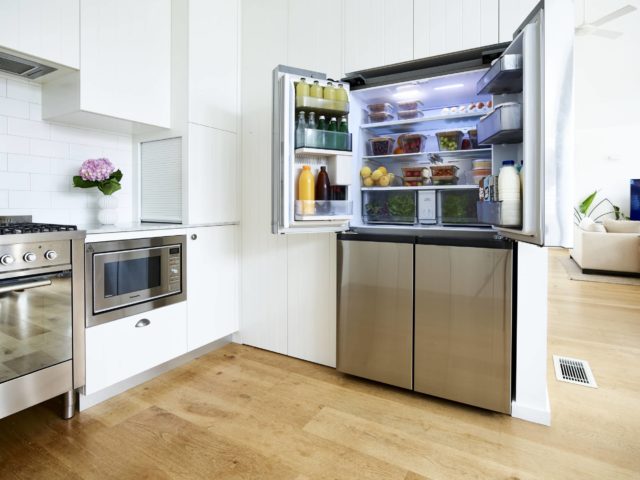 Smeg Divina Cucina Collection: Another collaboration with iconic Italian designers Dolce and Gabbana, this range was originally launched over four years ago (with 100 Fab28 fridges), but now features a range hood and freestanding cooker too. The opposite of understated, the multi-coloured design features citrus fruits, bright red cherries and golden yellow lemons – a nod to the duo's beloved Sicily. From $5000.