Melissa and Adam Lever were looking for an investment property when they found the perfect holiday home instead and "fell into" a labour of love, renovating it to share with others too. The result is Anchor Avoca Beach on the NSW Central Coast where Adam grew up.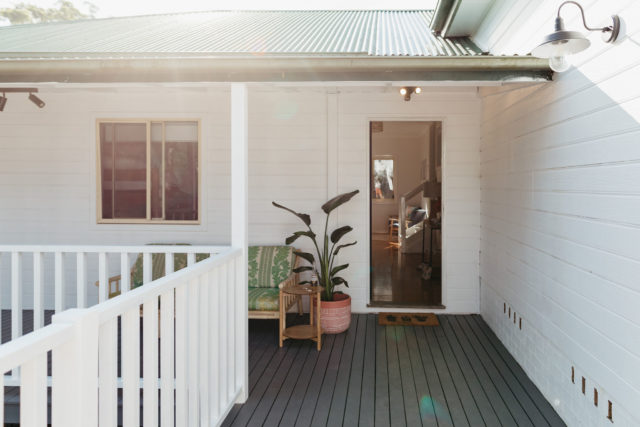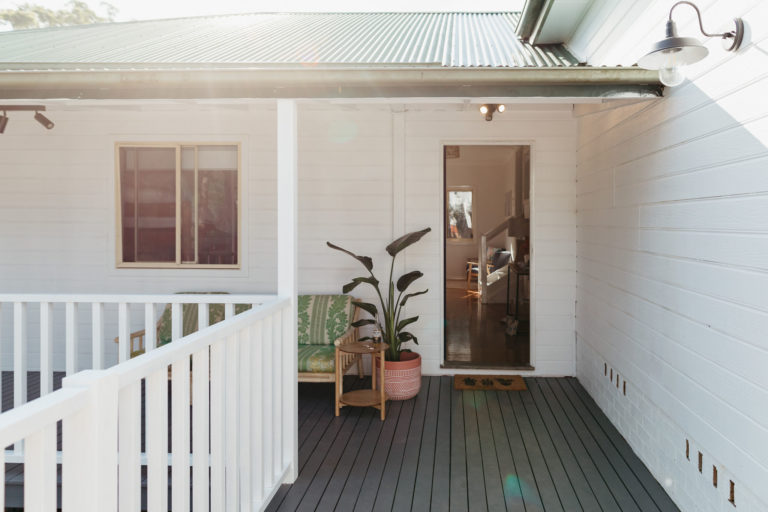 "Avoca Beach is a beautiful coastal village with a friendly community and a patrolled family-friendly beach," Melissa says. "Adam grew up on the Central Coast and his family still live in the area, so we know it well. Personally, we love life by the beach so we wanted a coastal property in a suburb that was in high demand for either holidays or long term renters."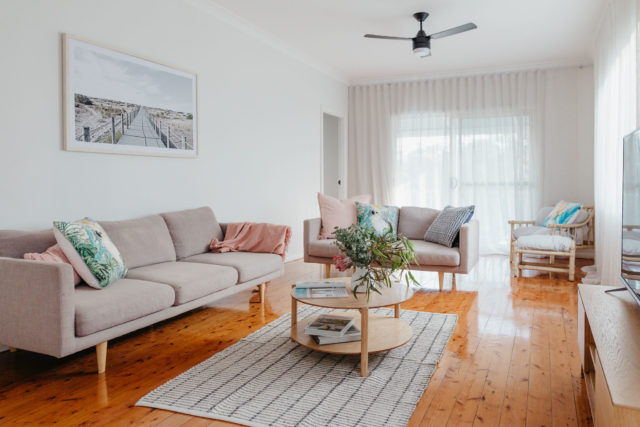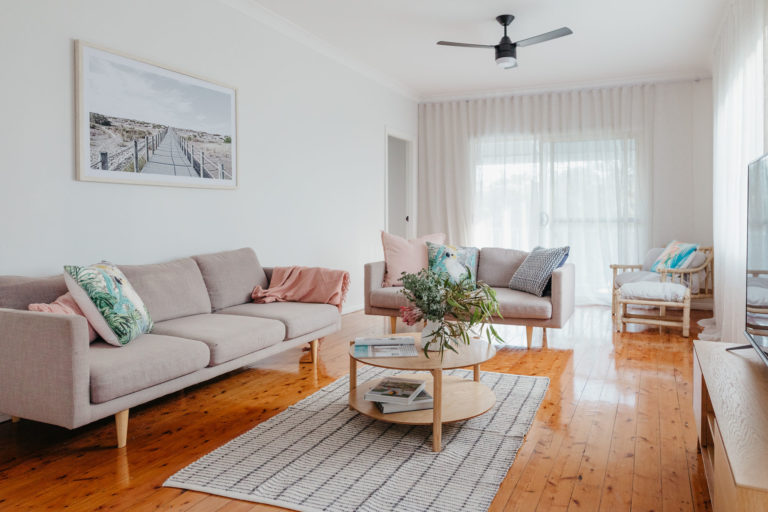 Living on Sydney's Northern Beaches themselves, it's an easy drive to enjoy the place themselves when it isn't rented by holidaymakers. "We enjoy the change of pace and natural beauty of the area."
The house wasn't exactly Instagram-worthy when they bought it, but thankfully the couple had enough vision to see the potential. "We liked the character of this place with the layout, large block and wraparound balcony. Thankfully we could see past the original federation colour scheme." Having done a number of renovations on their own homes, they knew they could make a big impact with a revamp of the home.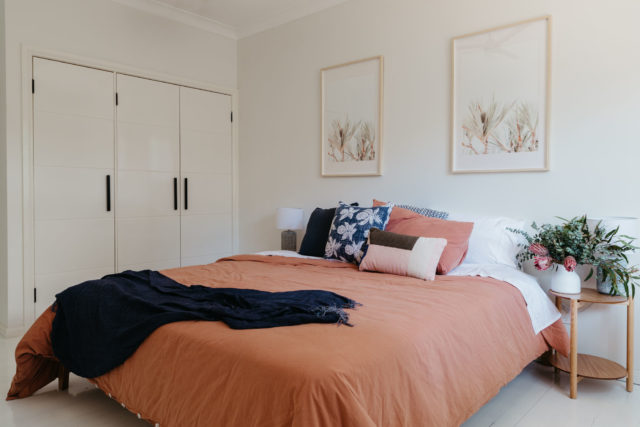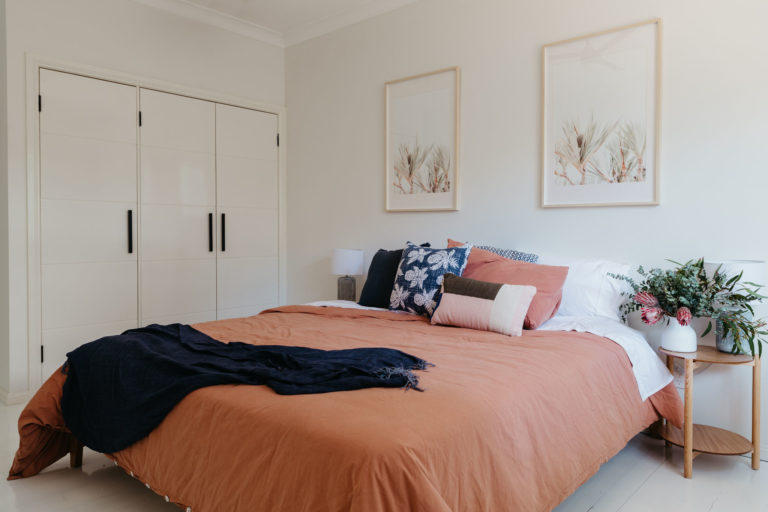 Working with the existing building where they could, they embarked on the reno, doing much of the work themselves (no mean feat with kids in tow!). "We didn't want to make too many floorplan changes as we knew this would pump up the costs significantly, and we also wanted to keep the beautiful beach-house vibe of the original home."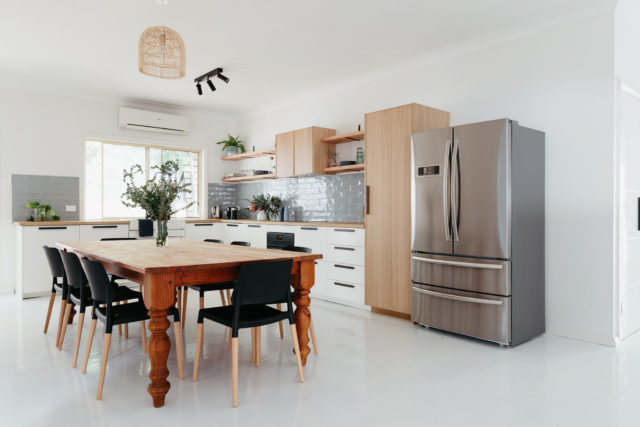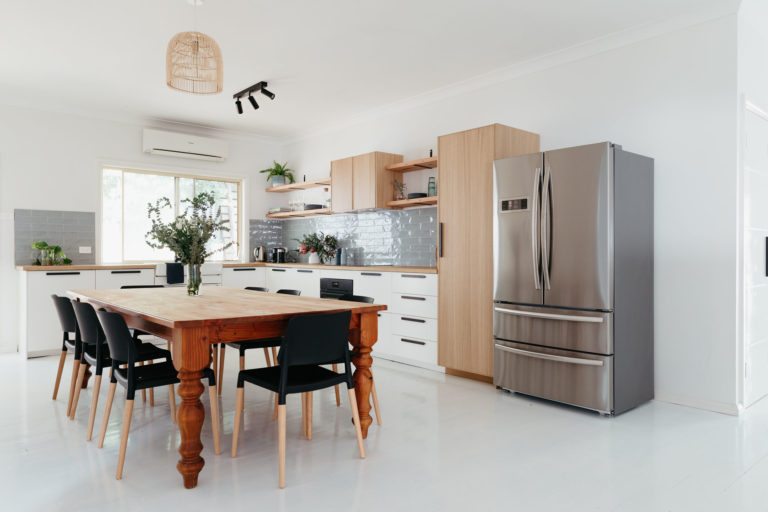 They painted absolutely everything from the floors to the walls! "Painting the upstairs floors white made the area so much brighter – it was a deep red colour before, which made it appear dark. Changing this, changed the whole feel of the property," Melissa says. They knew the main bathroom needed replacing due to a rotten floor but then they decided to replace all three bathrooms and the kitchen, from the joists up.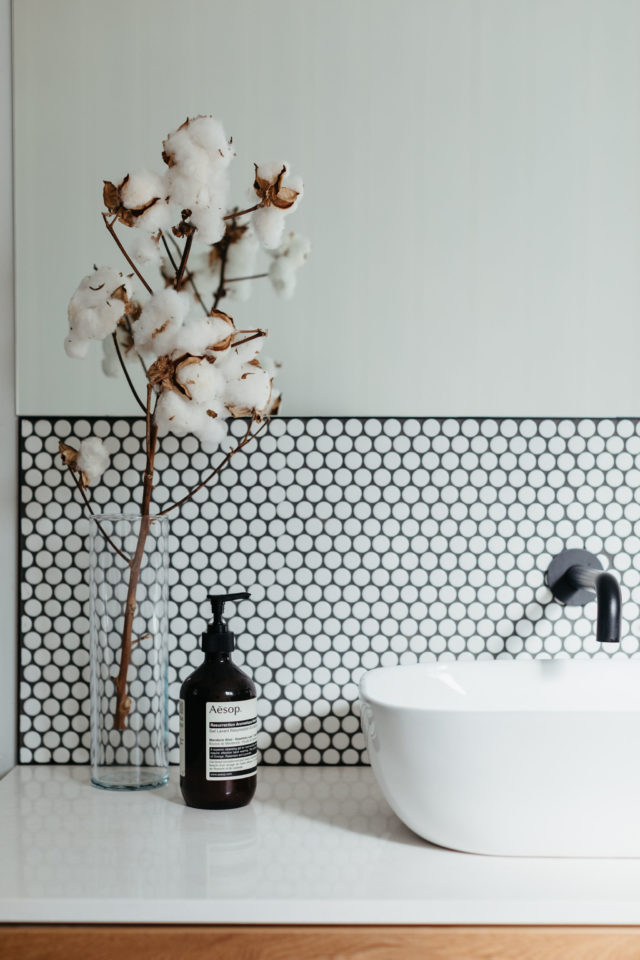 The Ikea kitchen was one of the biggest bargains, keeping costs down. "It allowed us to pick a classic style that still had enough personality to appeal to a broad guest taste. The appliances are fantastic and we would highly recommend it."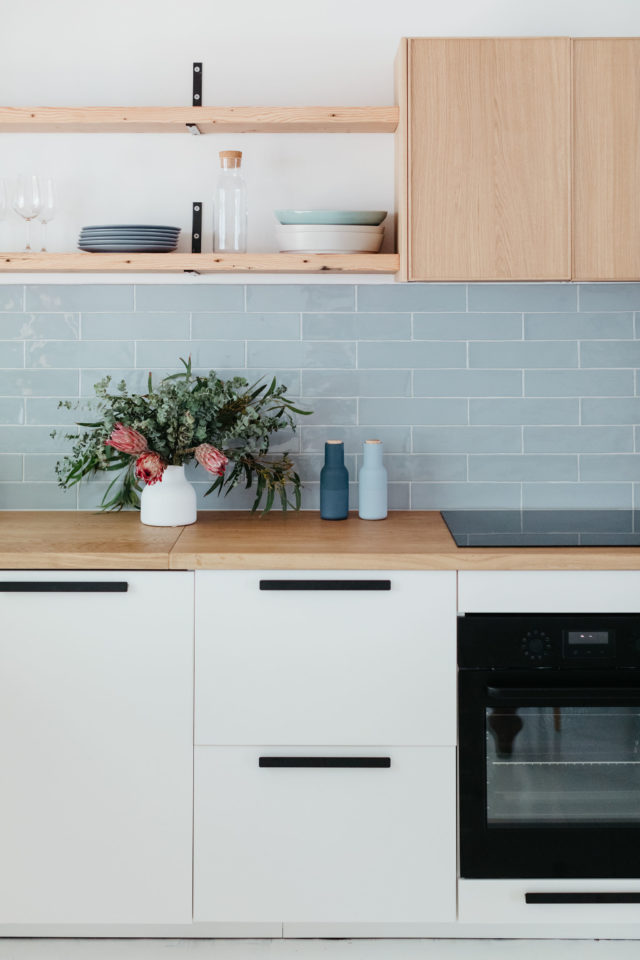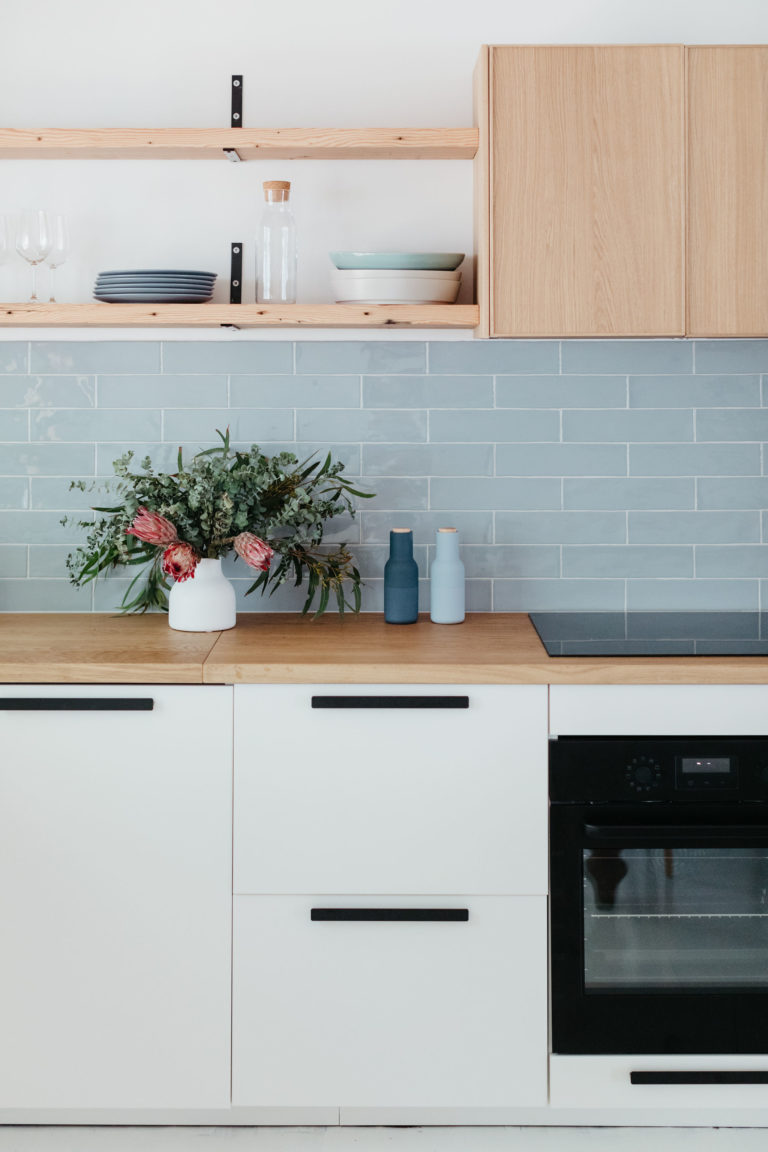 "We opened up the kitchen by knocking down a partition wall and swapped out a large window at the rear for a glass door, which has allowed better access to the backyard and extra light. We also opened up an internal access so it was a wider, strong connection between the kitchen and living spaces. A memorable moment was renovating the ensuite for the second bedroom, which was originally a walk-in wardrobe with a toilet! Yikes!"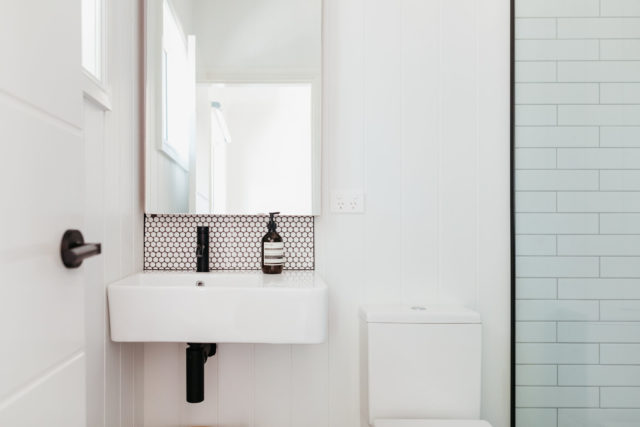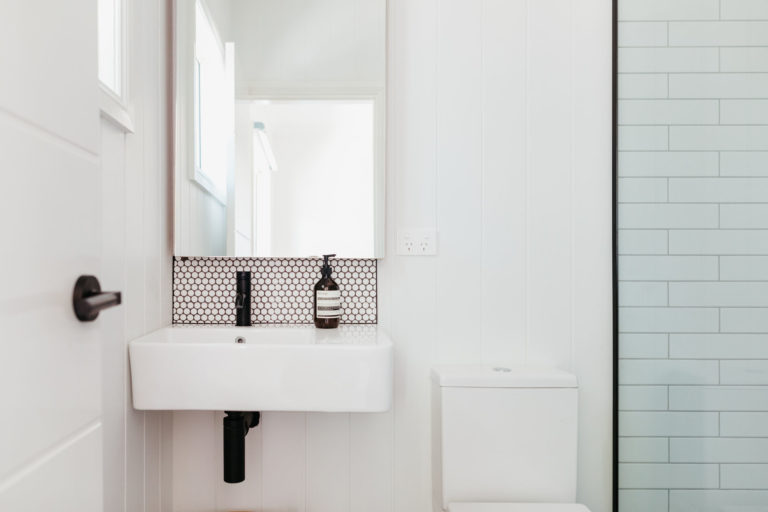 Renovating and managing trades while both working full-time from Sydney, and looking after three young kids, was certainly challenging. "We bought the home just before Christmas and spent every weekend over the following three months renovating. We helped with a lot of the grunt work – building the Ikea kitchen, laying backyard turf, painting and landscaping."
The biggest renovating challenge was levelling the backyard, which involved excavation, drainage and levelling. "It's been worth it to get a space that's great for BBQs, kicking the ball and enjoying the firepit. The space is directly off the kitchen for an easy flow."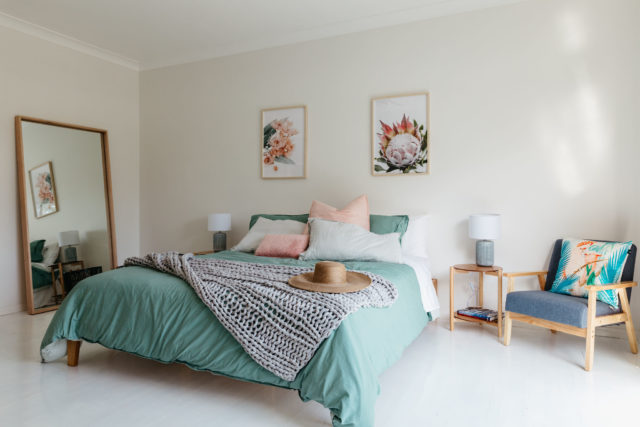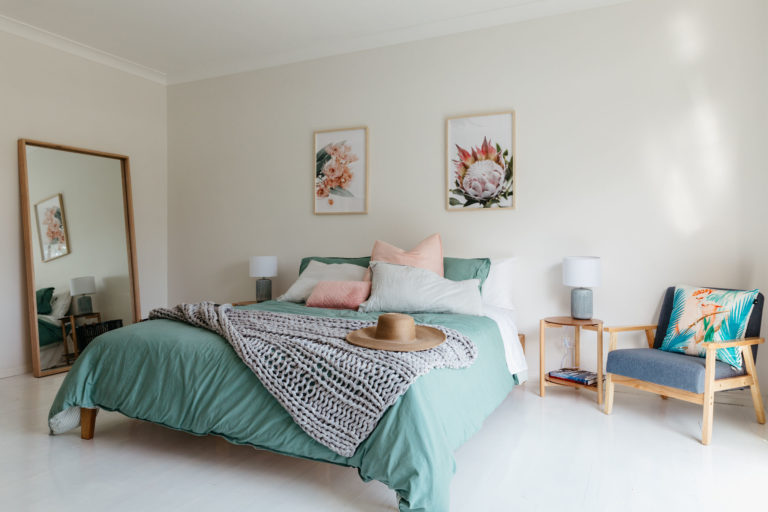 The couple have gone for a "casually classy coastal" look, adding character and colour, from the inclusion of a farmhouse sink, to the colour of the furnishings. Keeping the walls and floors white means the neutral palette with pops of colour make Anchor look modern and fresh.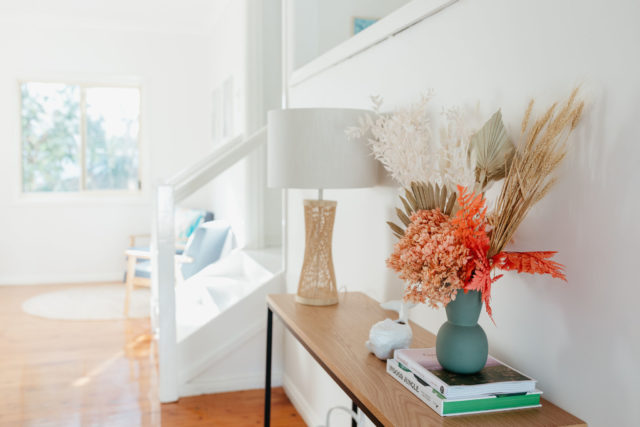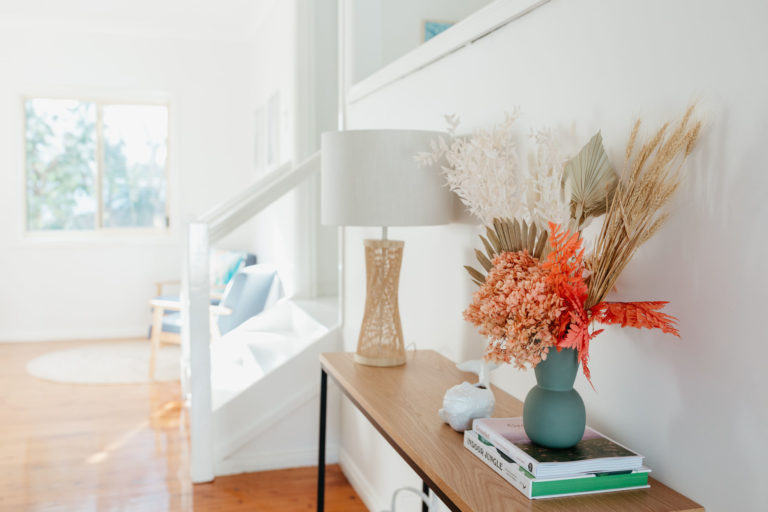 Keeping to a strict budget ensured Melissa and Adam didn't overcapitalise. "We were considered with our style approach. From the Ikea kitchen, to decor and linens that could be repeatedly heavily cleaned. Painting the floors with white concrete paint was definitely one of the best things we did. The label says cars can drive over it, so it was heavy duty for guest wear and tear! The landscaping we chose was low maintenance while striking, using a lot of Australian natives to ensure that lush garden look without the hassle."
Having a young family themselves meant they were conscious of the house being family-friendly, both for themselves, and guests, hence making sure one bathroom had a bath.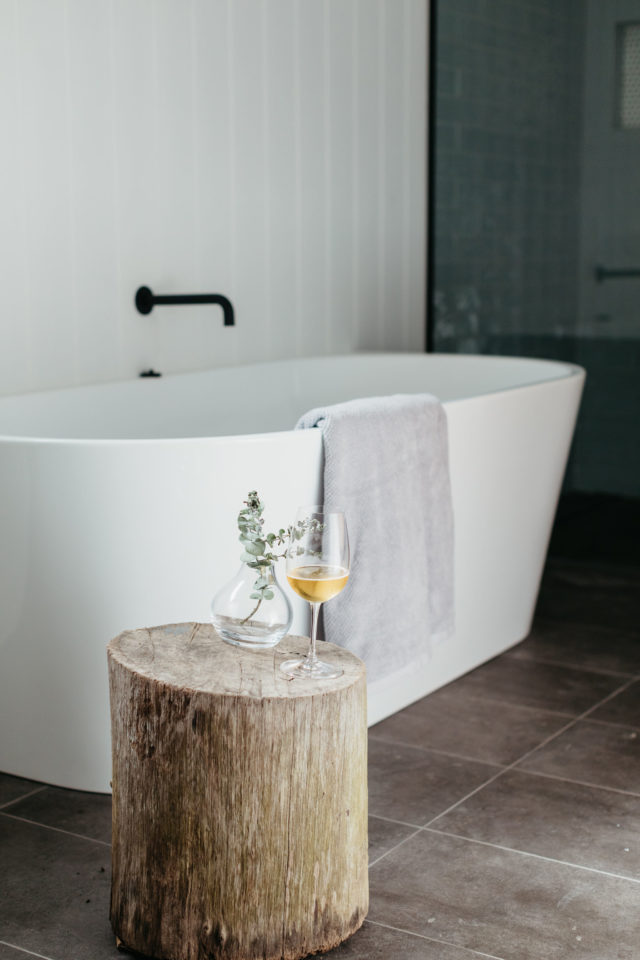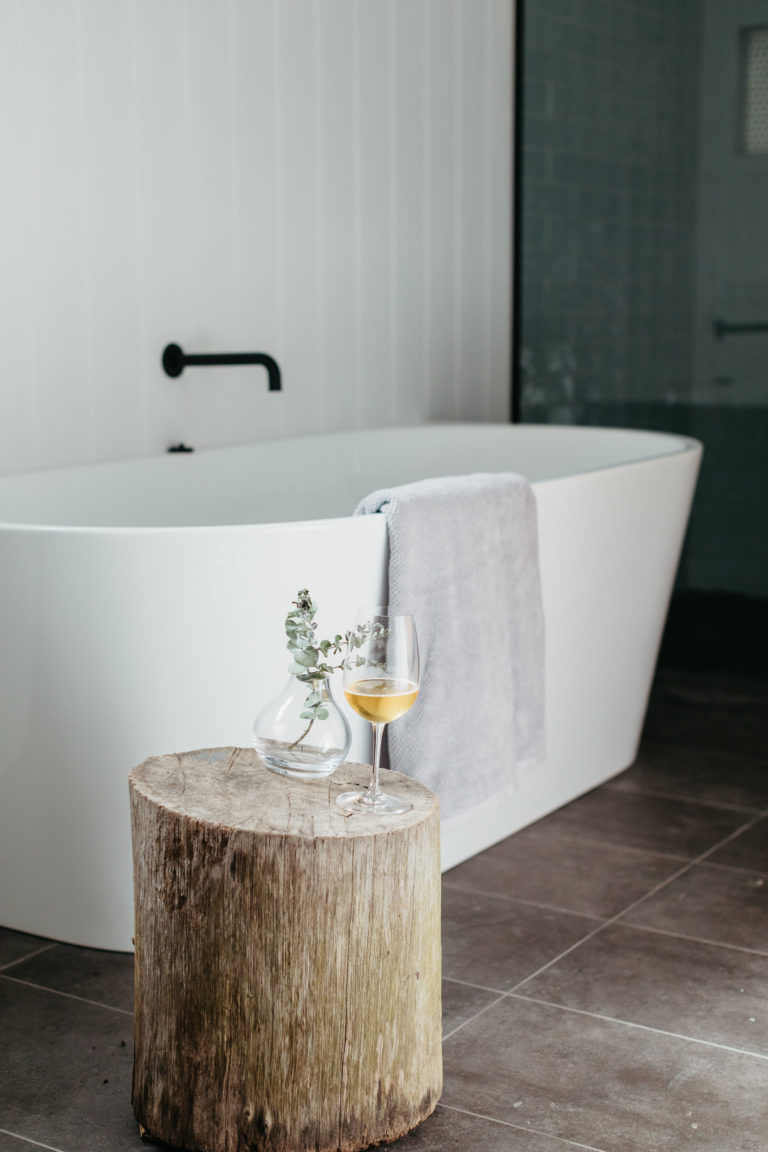 "We often have extended families come and visit, with grandparents and young kids all together. There is a large dining table seating 12. We provide Netflix, board games, kids' books and toys for those afternoons when you want to chill out at the property. We also have a highchair and cot to ensure families can just turn up and feel instantly at home, away from home."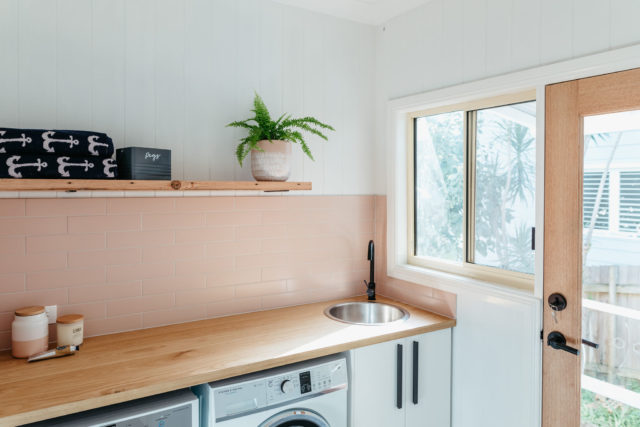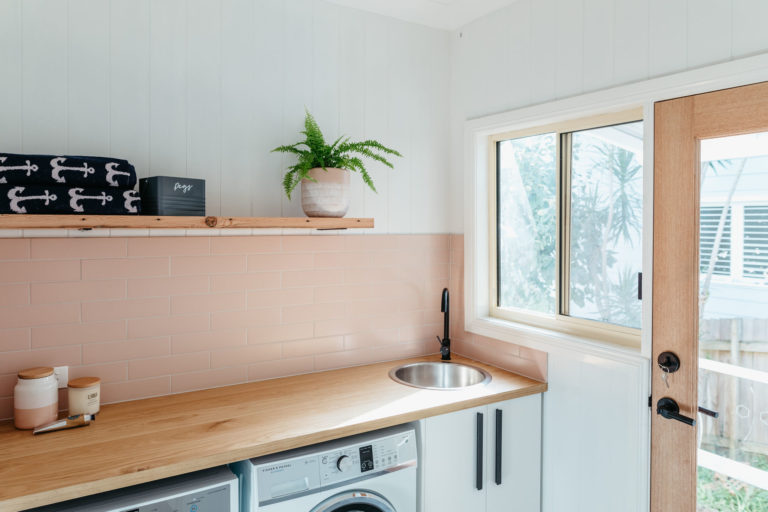 The couple were inspired by other holiday properties like Mandala Beach House on the South Coast and Dunrana in Bowral. "Both are beautiful homes with a lovely sense of style and quality about them. We wanted Anchor to have its own individual feel and sense of style though, ultimately to feel relaxed and accessible to many families just like ours."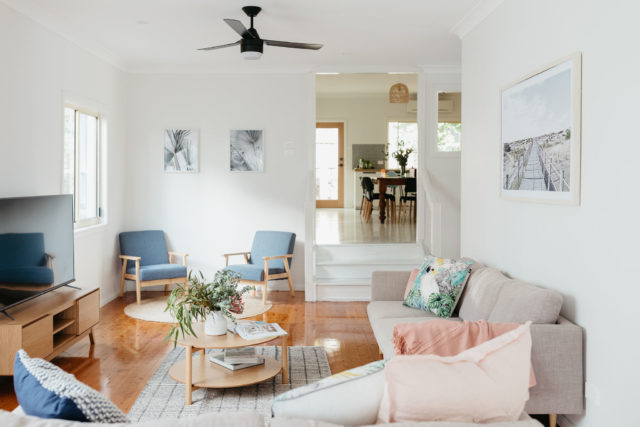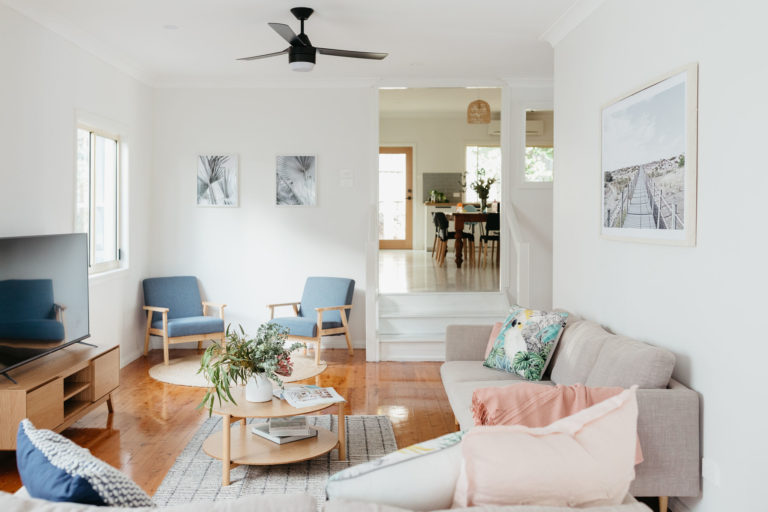 Melissa believes the little touches make a difference, like leaving a handwritten message for each guest, a bottle of wine and a few breakfast items. She also understands the power of accommodation being Instagram-able: "A picture paints a thousand words and Instagram has taken this to another level. Guests want to see and get a general feel for a place, before they book. It has become a powerful marketing tool for small businesses to connect."
Disclosure: My family and I were lucky enough to stay at Anchor earlier this month as guests of the owners and we would highly recommend it!
For more information or to book Anchor Avoca Beach, from $300 per night, with four bedrooms and three bathrooms.
For more on things to see and do on the NSW Central Coast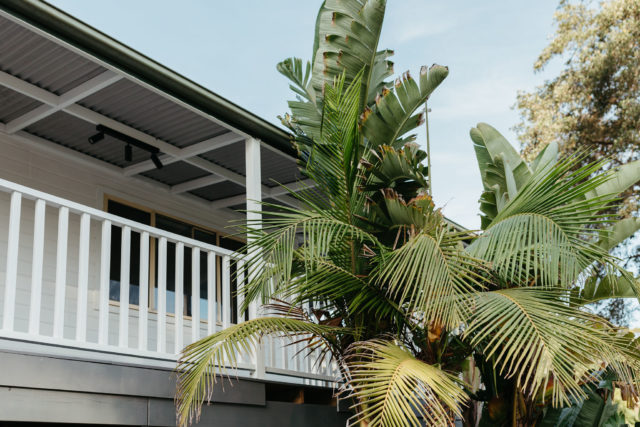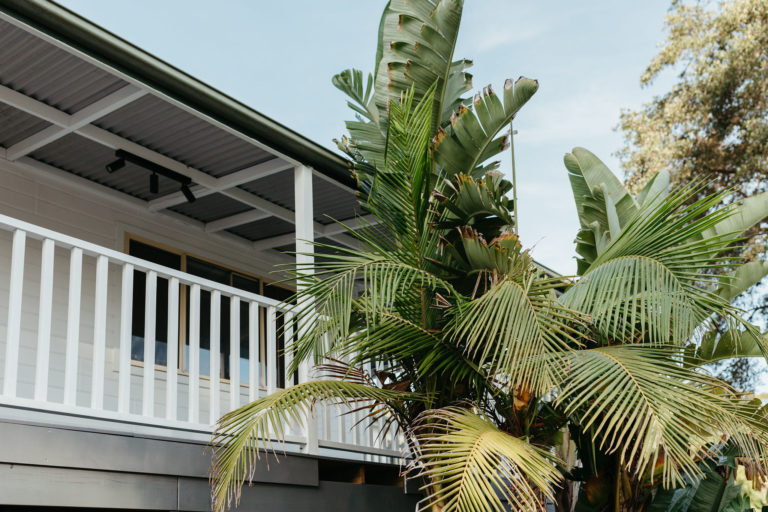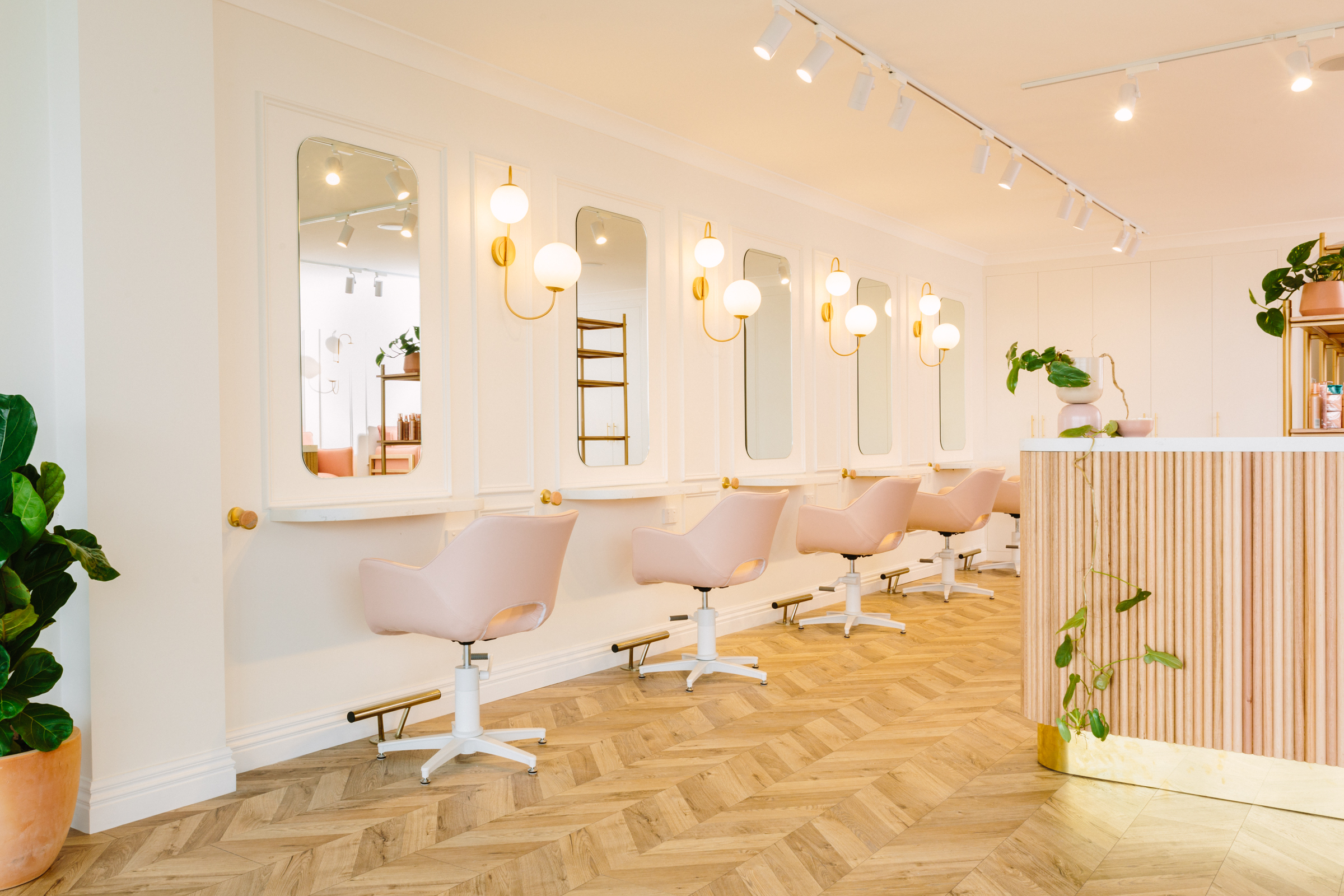 A surprisingly stylish trip to the NSW Central Coast
Now I don't want to get off on the wrong foot with the Central Coast residents, because I can assure you I've always been a fan, but I have to…