If you're anything like us, you've been dying to get away (somewhere, anywhere!), especially if the Covid lockdown saw you miss out on a planned break or you've reluctantly had to cancel an upcoming one. And as of this week, leisure travel is allowed again in NSW!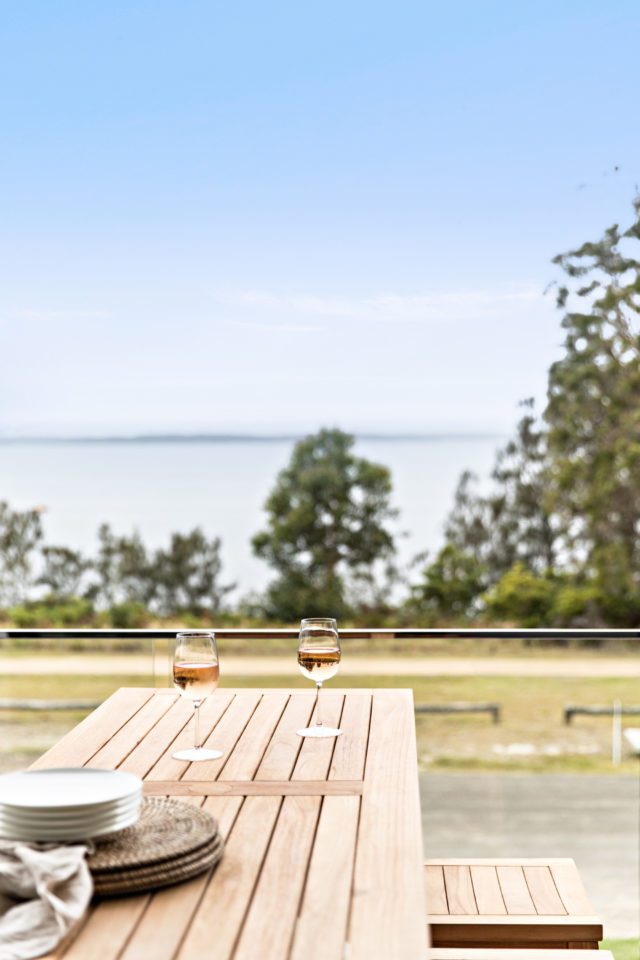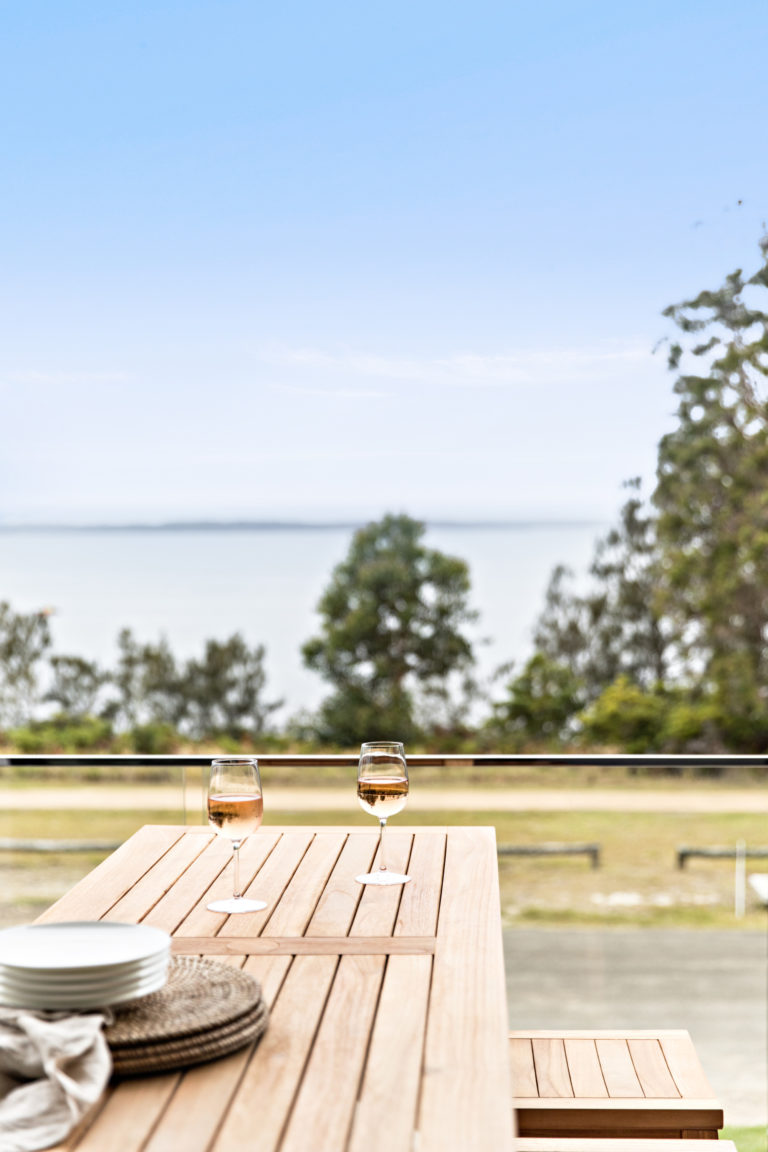 The weekend before this all kicked off (which frankly seems much longer ago than it was!) and life very quickly changed, we were lucky enough to escape to the beautiful NSW South Coast. I didn't write about it back then because it soon became clear the timing was all wrong! But now that leisure travel is allowed again within NSW, I need to tell you about this great option, just 2.5 hours drive from Sydney.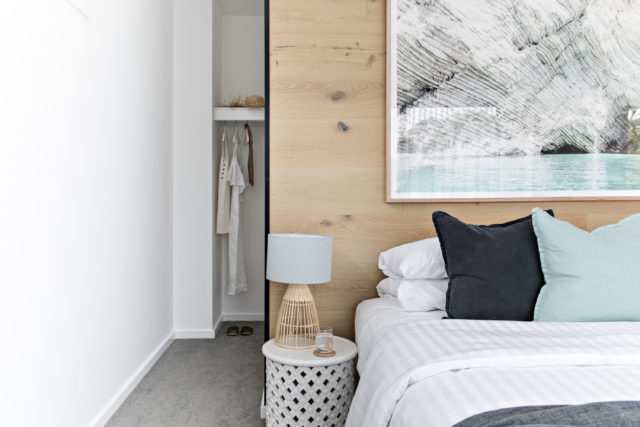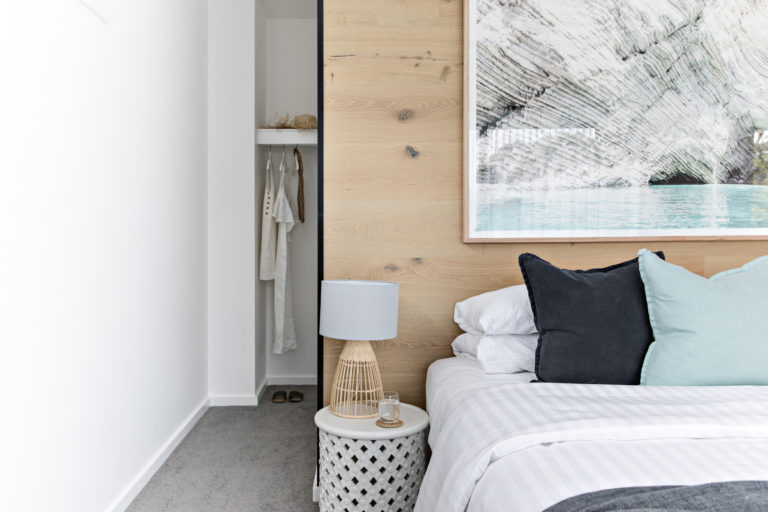 It's also time to do our bit (if we can) for the local economy by visiting the tourism hotspots in our back yards, many of which have been hit with the double whammy of the bushfires followed by the pandemic. What a crazy year it has been! I'm sure many of us really need a break more than ever and you know how good a change of scene can be for your mental health.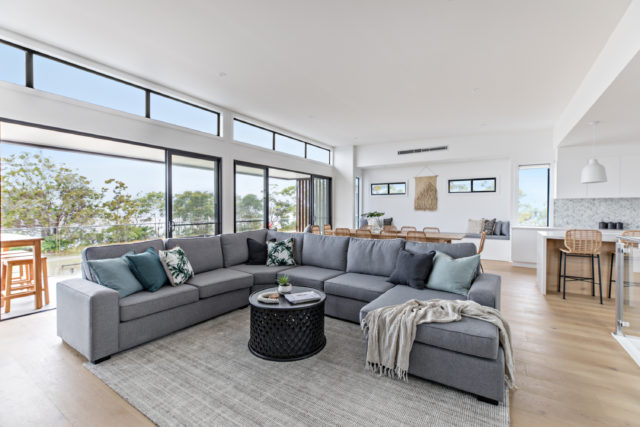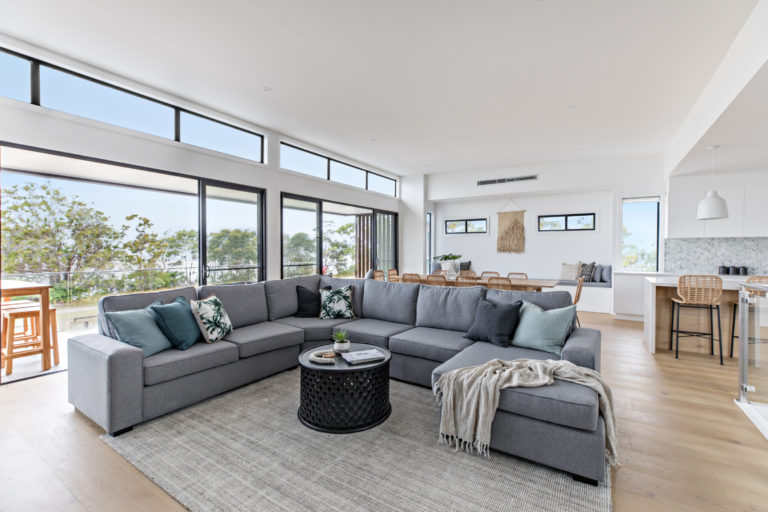 Back to this gorgeous holiday home, Mandala Beach House, in Calalla Bay, on the northern shore of Jervis Bay. I don't need to tell you this is one of the most beautiful places in NSW. Its reputation precedes it! But Mandala is a brand new, very spacious, beautifully styled and super comfortable option with a heated pool for larger families and groups. Damian, the boys and I were rattling around in this 5-bed, 5-bathroom house, to the extent we only really used the upstairs! But we weren't complaining!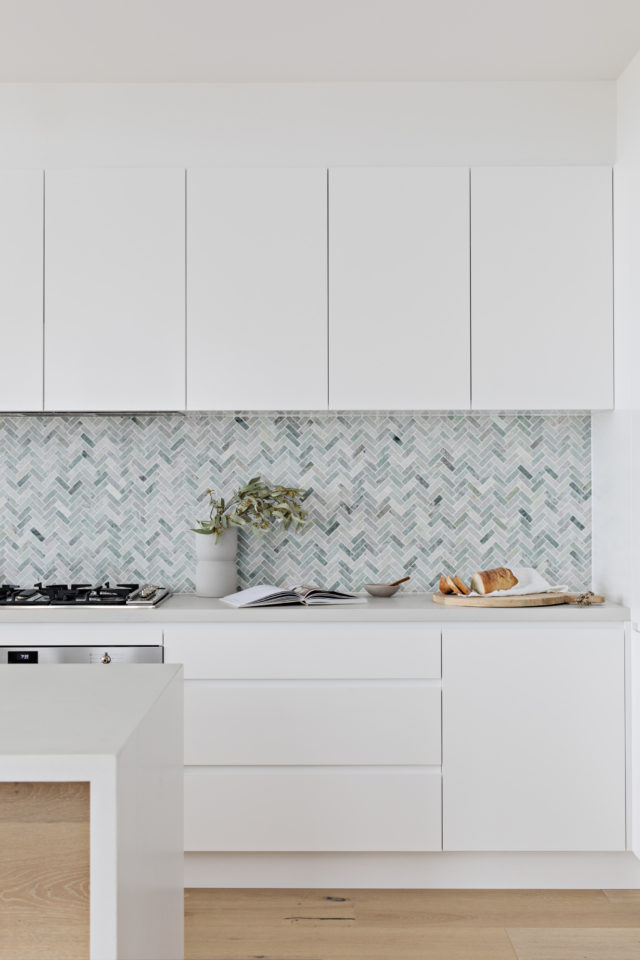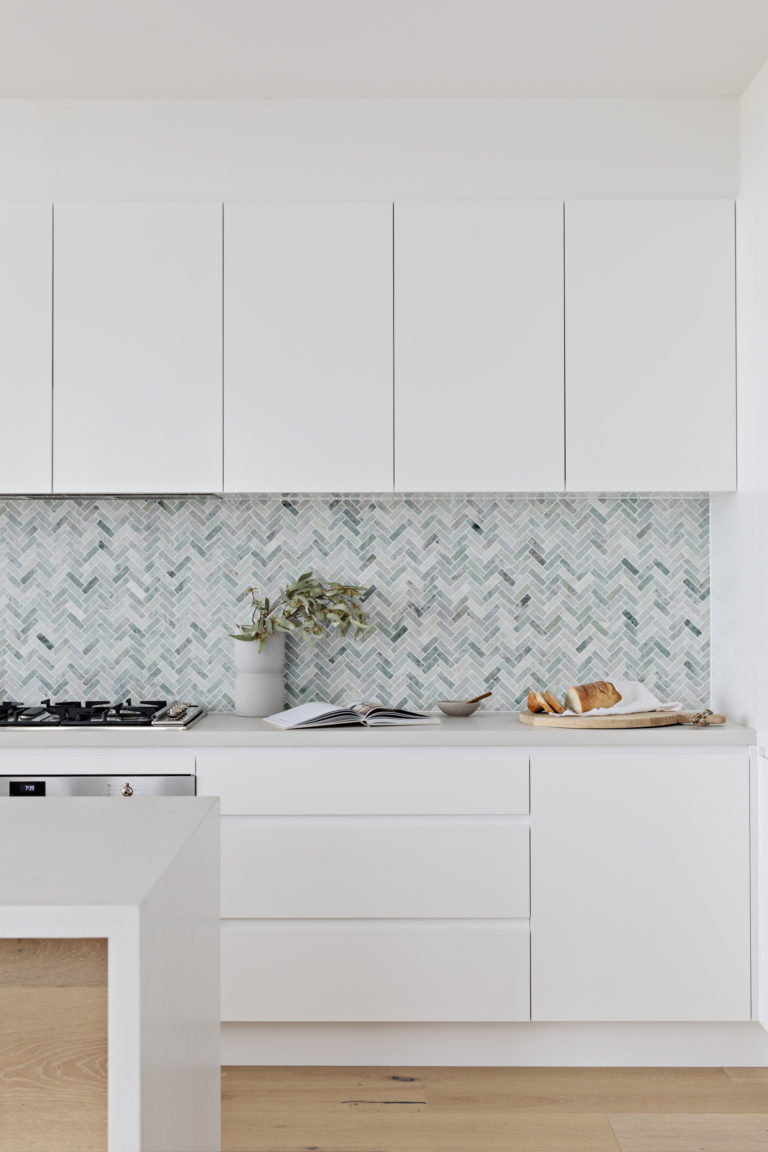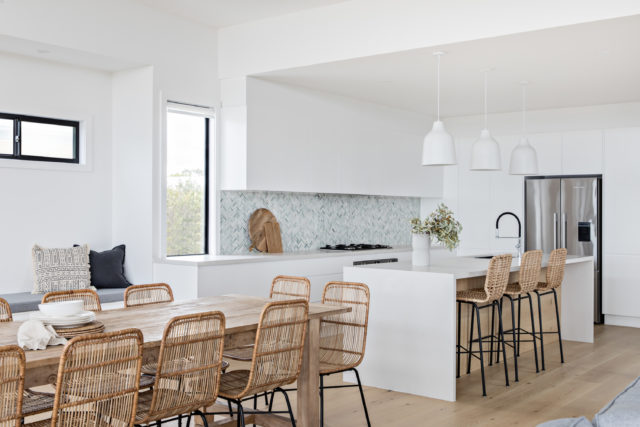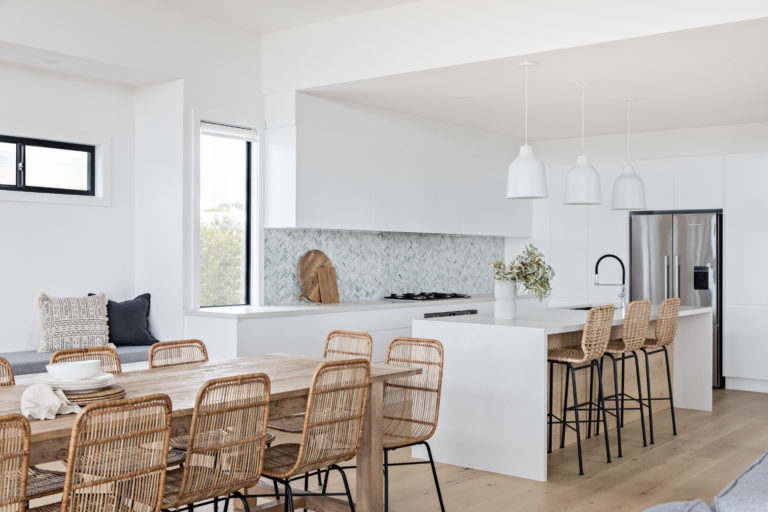 It would be perfect for a trip with a couple of families, an extended family gathering, a group of besties, a school reunion or even a corporate retreat; the possibilities are endless for up to 12 guests! There are two living room areas, a huge kitchen/dining with heaps of seating at a long dining table and at the island bench (and tables on the balcony and by the pool!). If you're the sort of family that wind each other up with too much time in close proximity (isn't that most families?!), this is the place for you. There are plenty of places to escape! And there's even the possibility to use the games room as a sixth bedroom.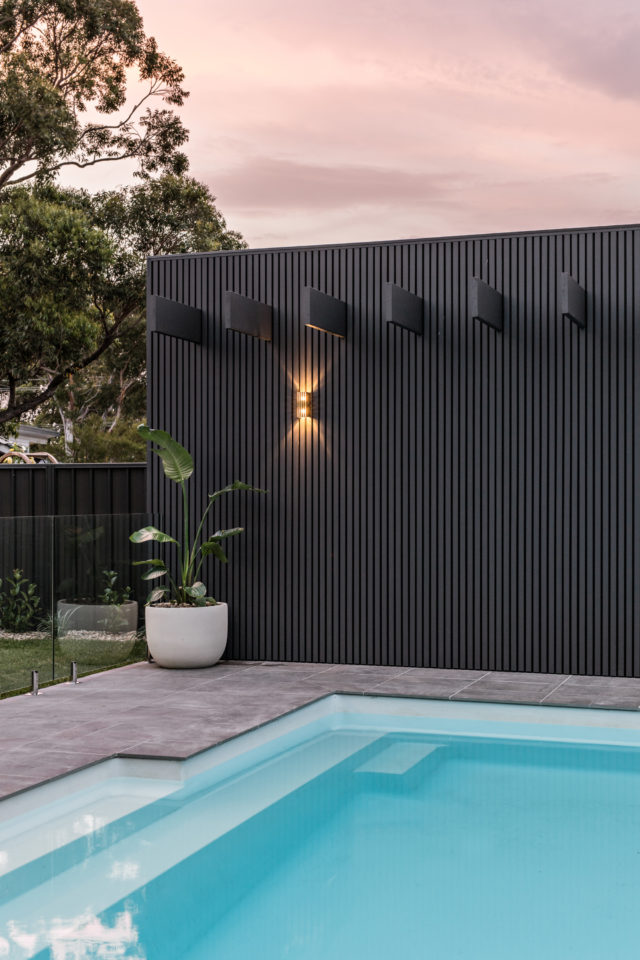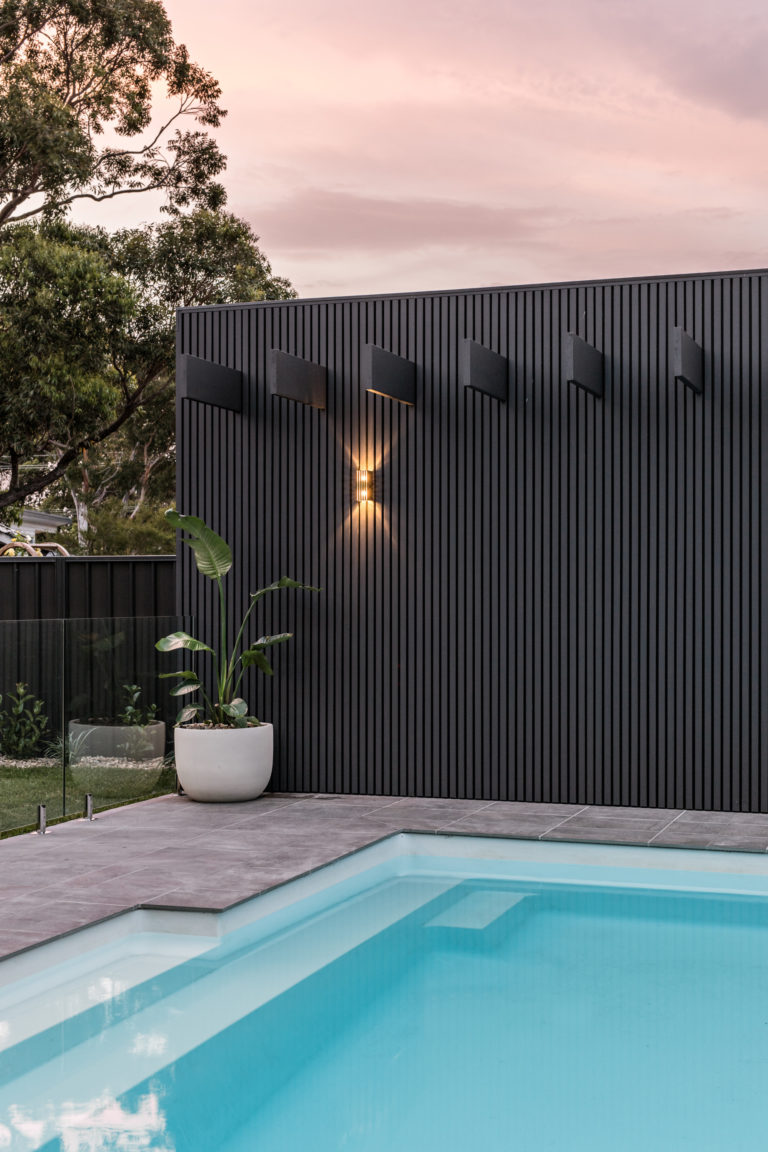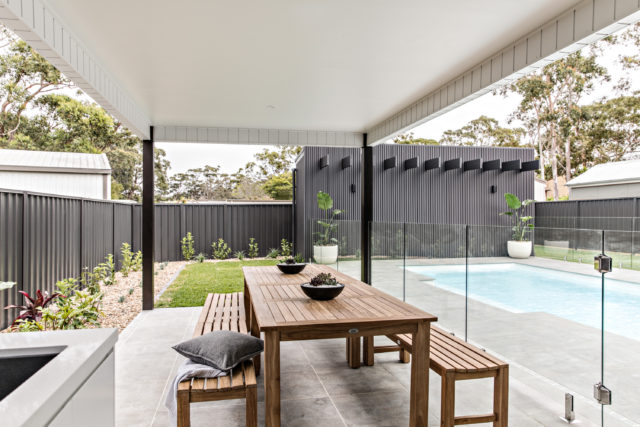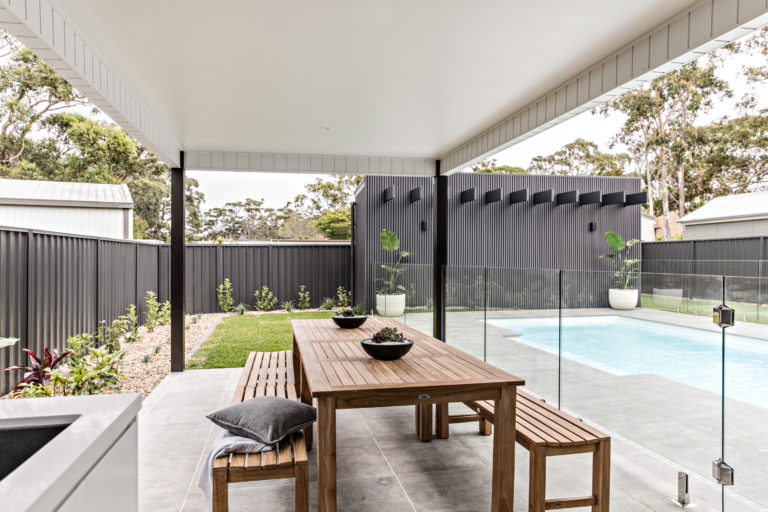 It's been beautifully furnished with the help of stylist Jessi Eve and it shows. Every bedroom is like something out of a nice catalogue! It was fun choosing which to use! On the child-friendly front, there's a retractable child safety gate at the top of the stairs which is of course a non-negotiable and makes life so much easier.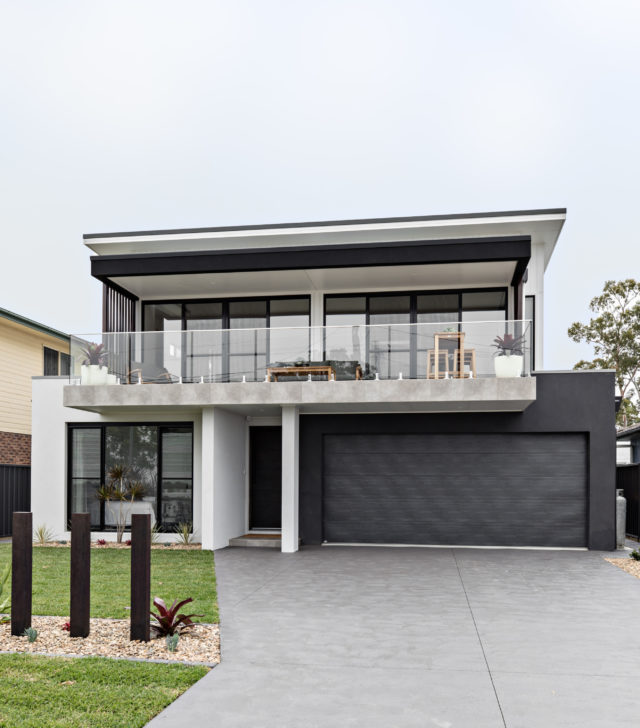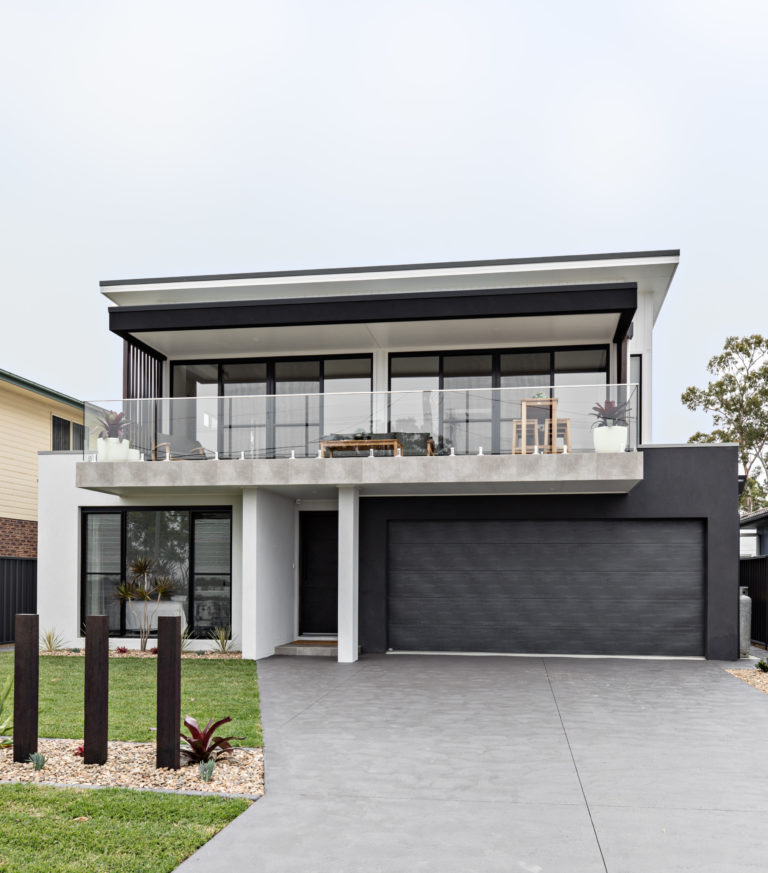 Because it's so new, the place is very low maintenance and has all the mod cons, but it's also very comfortable and stylish. There's water right across the street (so you can watch the sunset over the water from the generous balcony) and all sorts of beaches and attractions a short walk and drive away.
Callala Bay is a five-minute stroll or Callala Beach is just 10 minutes on foot. Callala Bay is a postcard setting with boats bobbing, you can swim at the beach and it has a great playground too.
The real jewel in the crown is Callala Beach, with its fine white sand, aqua blue water and at 5.6km, is the longest beach in Jervis Bay. Callala Beach is the perfect beach for swimmers offering crystal clear, shallow water and gentle waves. Turn right when you leave the beach house and follow the walking track along the spectacular Callala Bay Headland (10 minutes). You'll be in awe at the beauty of this beach.
Even though the world was full of uncertainty and talk of imminent lockdown when we visited, we still found ourselves feeling super relaxed by the time we left. Because of the strange circumstances, we didn't tick off our list of local cafes and restaurants (of which there are many, casual and fancy!), but just hanging out here (and using the pool!) was enough to feel like we had had a great break and it actually gave us a much-needed chance to stop, breathe and prepare for what was to be a challenging few weeks ahead.
Blissfully unaware of the global pandemic, Sebastian and Charlie thought this "holiday" was magic: we got to stay in a big beautiful house with a heated pool and a balcony overlooking the water and go to the beach! What more could they want?!
Mel the owner is super helpful and answered all our questions, but it was very easy to find our way around the house and how things work due to great instructions! And there's reverse cycle air con throughout, so don't worry for a second about being chilly! There's even a tub in one of the bathrooms (these can be hard to come by in holiday homes these days!).
If you've been dying to catch up with your family or friends and need somewhere amazing and spacious to do it, we cannot recommend Mandala more!
For more information and to book
For suggestions of places to visit in the area, check out Visit NSW and Shoalhaven Tourism
Disclosure: We stayed at Mandala Beach House as guests of the owners and this is an honest review.
Photography: The Palm Co