Television personality and design aficionado Neale Whitaker, has had a hotel room named after him as part of a styling collaboration. The project came about "by accident" after several years of being allocated to the same room at Melbourne's Laneways by Ovolo, leading to it being known unofficially as his personal suite.
"It became a bit of a standing joke," Neale says of his connection to the room, formerly known as 303.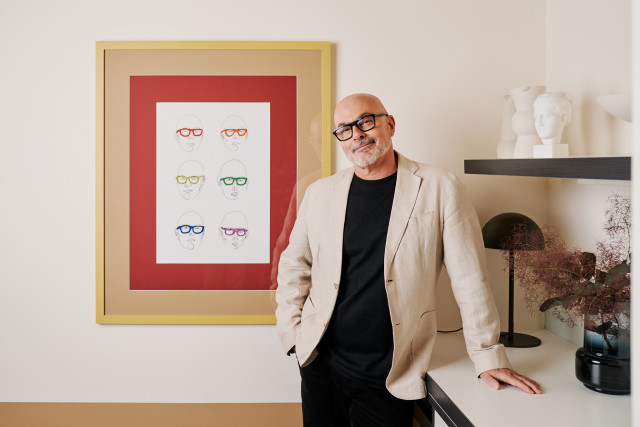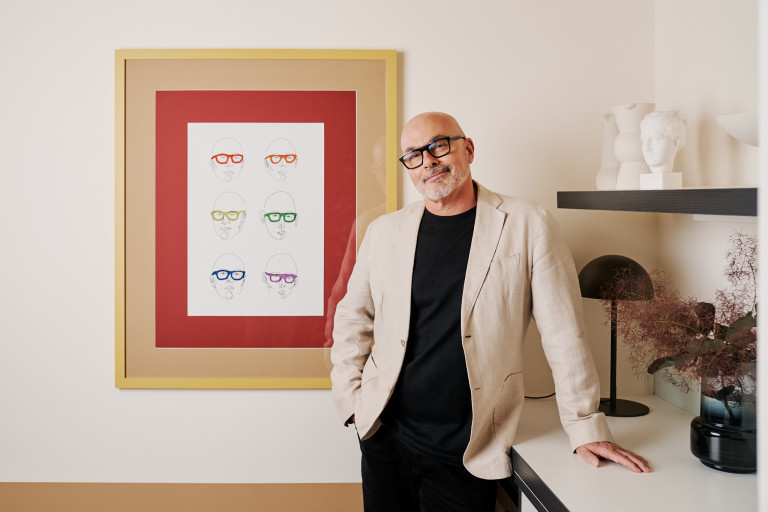 "The reason I love this room is because of its corner position, which has amazing windows looking to the most gorgeous tree and old stuccoed wall outside, leading through to views of the rooftops and towers of the CBD," Neale said.
Working alongside Australian interior design studio Luchetti Krelle, Neale incorporated some of his favourite pieces into the 80s Memphis-inspired Neale Whitaker Suite. "I sourced a whole load of styling items and a few knick-knacks to put into the room, artwork as well, fitting with Luchetti Krelle's design narrative."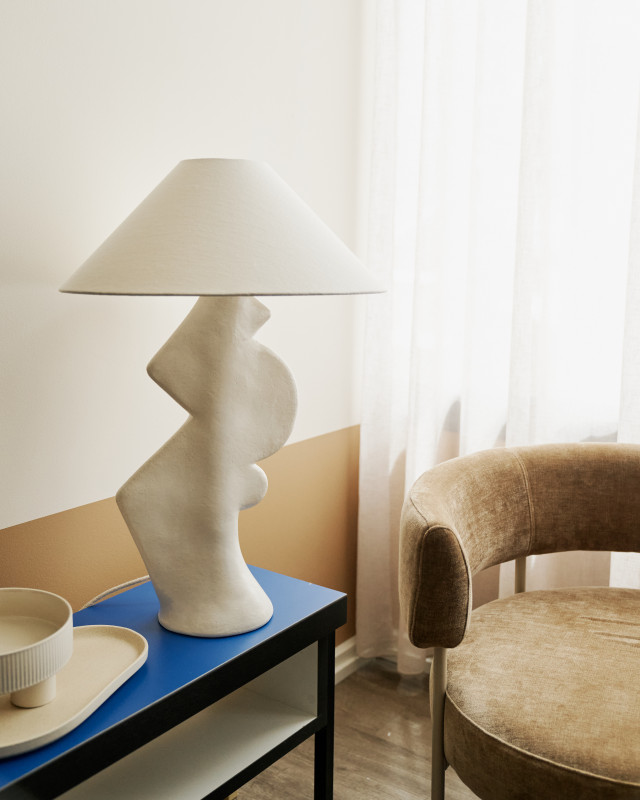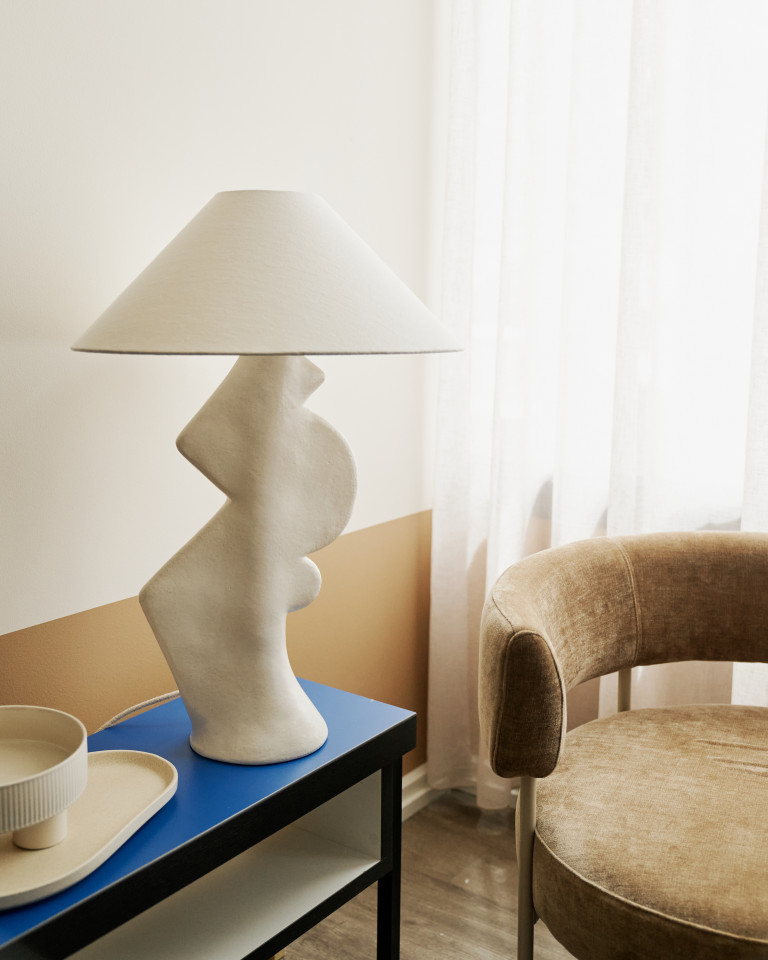 Guests who reserve the suite can expect to stay amongst a collection of original art, limited edition objects and soft furnishings – each hand selected by Neale – as well as a 100-song Spotify playlist of his favourite tracks. "These are all the things that are incredibly important to me," Neale says, adding that he wanted to showcase a cross section of Australian artists when curating the room. "There are three big ticket items: a large painting by artist Nunzio Miano, a Sarah Nedovic Gaunt lamp and a portrait by Flynn Cowan."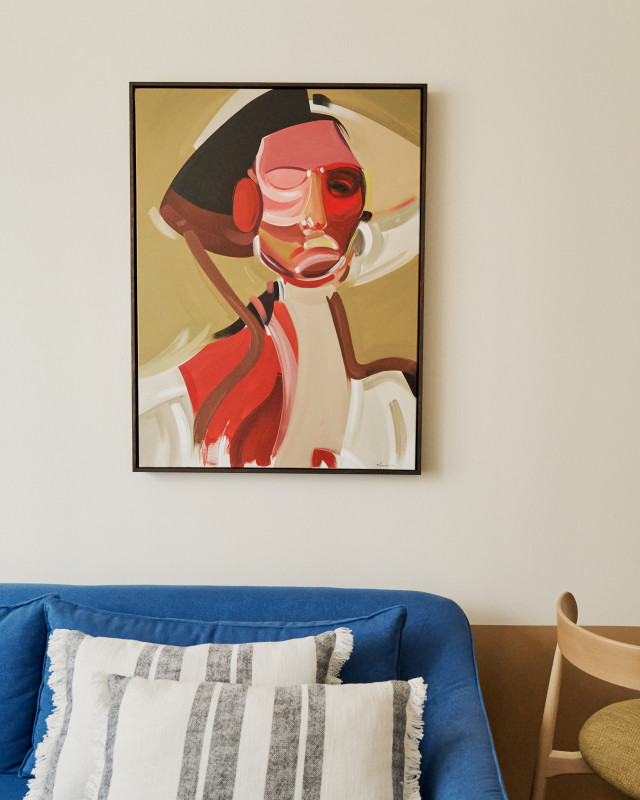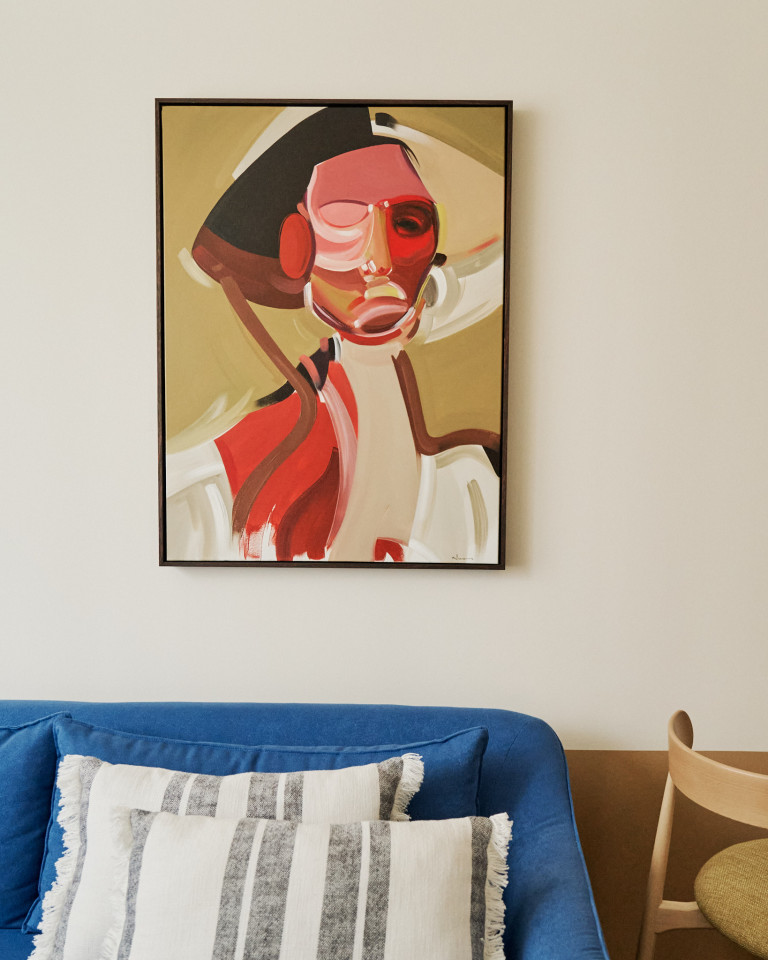 Nunzio Miano is a Melbourne-based artist whose flamboyant and generous use of colour brings high-octane energy to the scheme. The lamp by Sarah Nedovic Gaunt was the last of the highly sought-after 'Lady' collection, similar to a piece which Neale has in his own home. The artwork featuring an illustration of Neale himself, created by former Ovolo staffer Flynn Cowan, leans into Warhol-like themes, using repetition and colour-blocking to bring the room to life.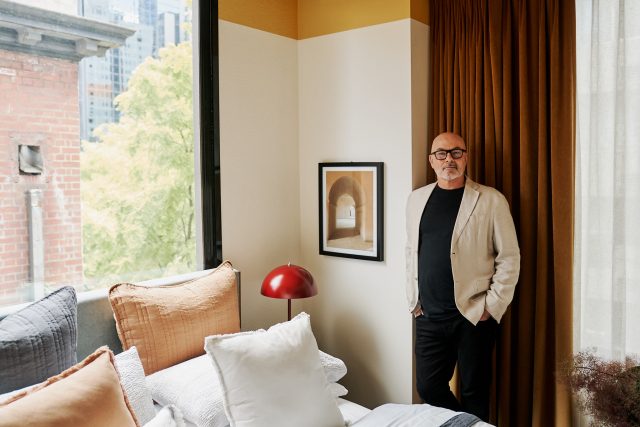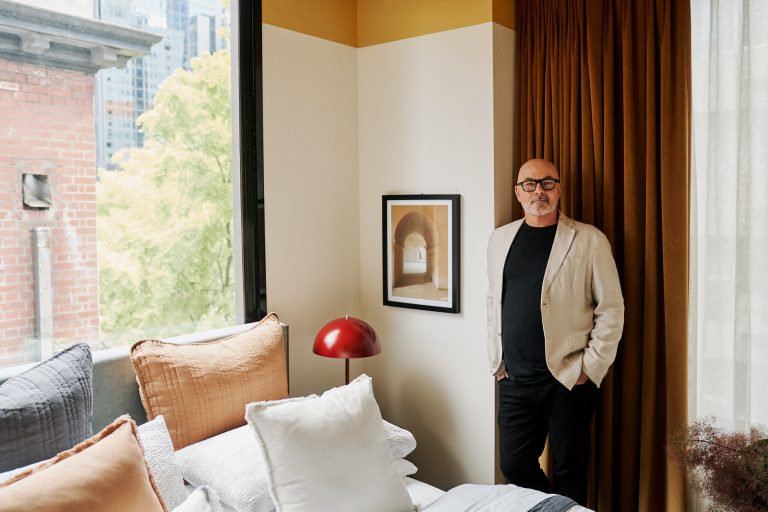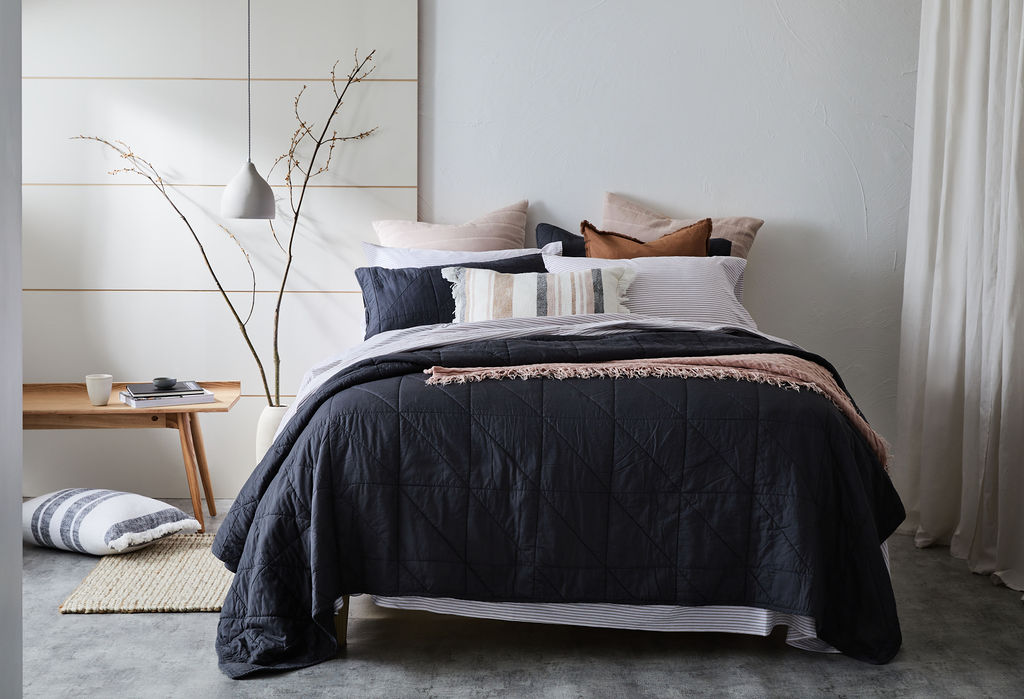 Neale Whitaker's new homewares inspired by country Australia
Popular media personality and interiors expert Neale Whitaker is bringing us a taste of his country home through his latest…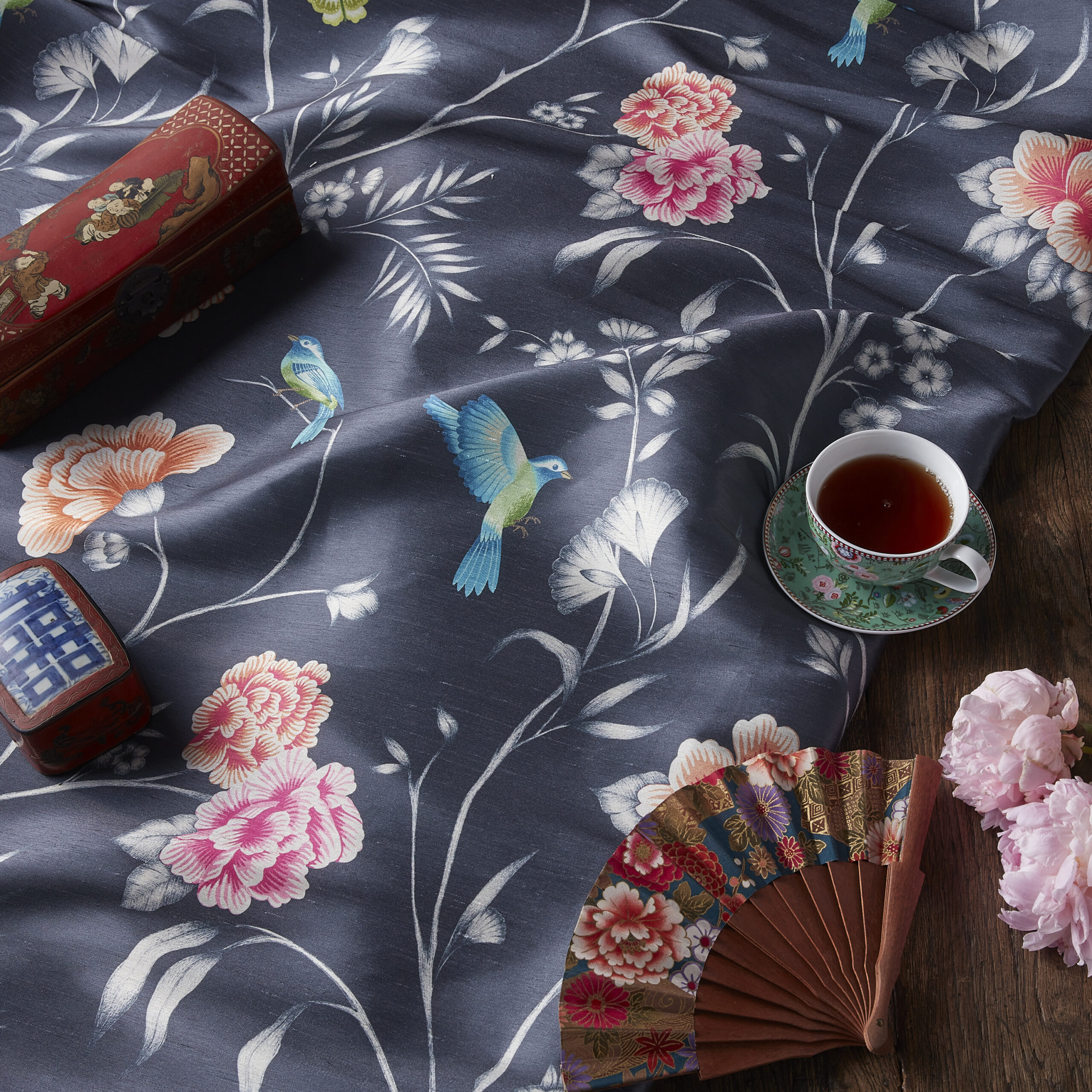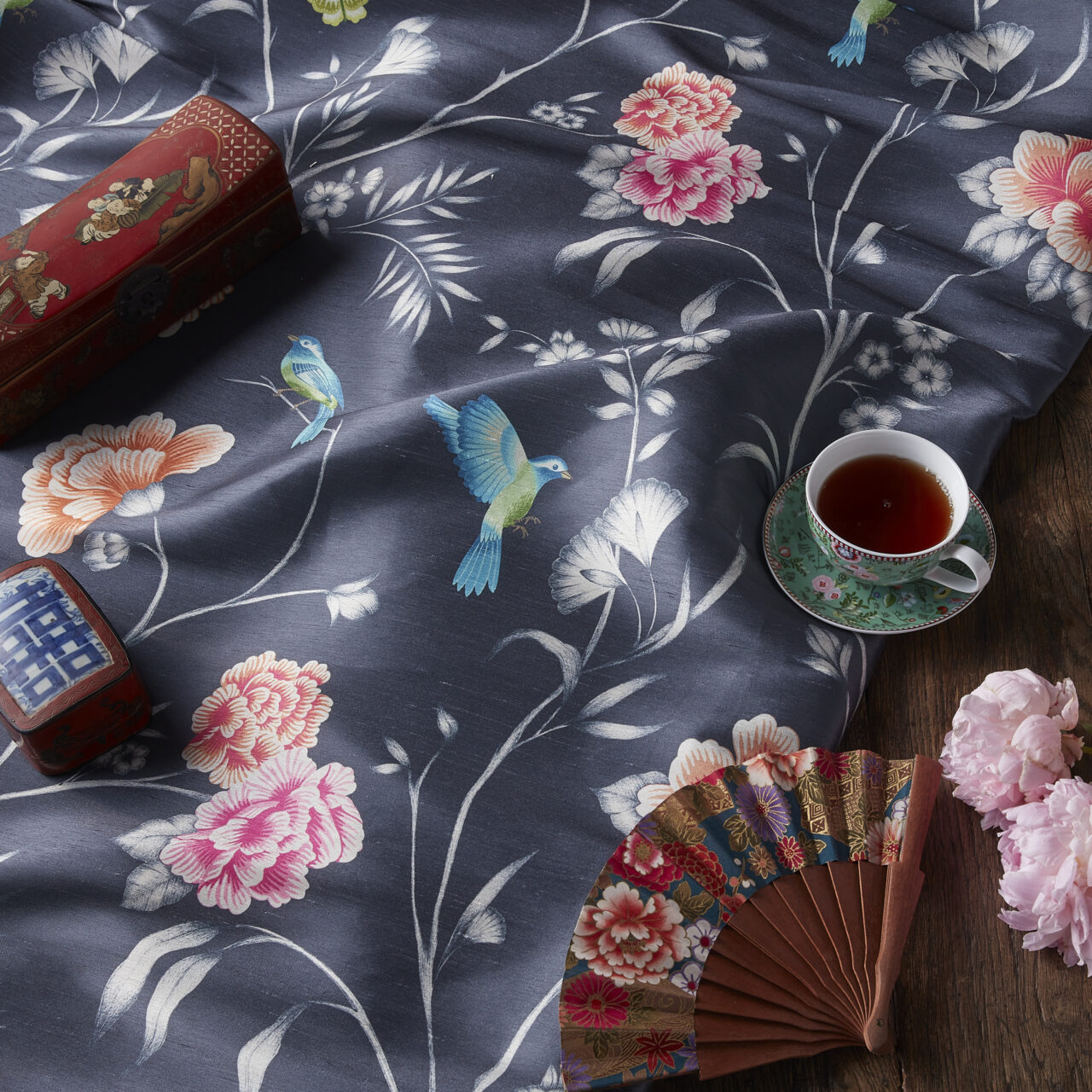 Considered patterned curtains? Neale Whitaker shares his tips
Window treatments might be the last thing you think about when designing your space but they're the finishing touch that…
Neale Whitaker is in collaboration with Laneways hotel by Ovolo Group. For more on Laneways.