Style, comfort and functionality: three concepts that seem to elude one another when it comes to office furniture. Why are 'good-looking' and 'office chair' such opposed terms? My home office consists of a little nook that opens up to the open plan living and kitchen area – an ugly office chair would simply ruin the look and feel of the rest of the space.
I have scoured the internet and every furniture store I could find to bring you the most stylish office chairs out there – for all budget types!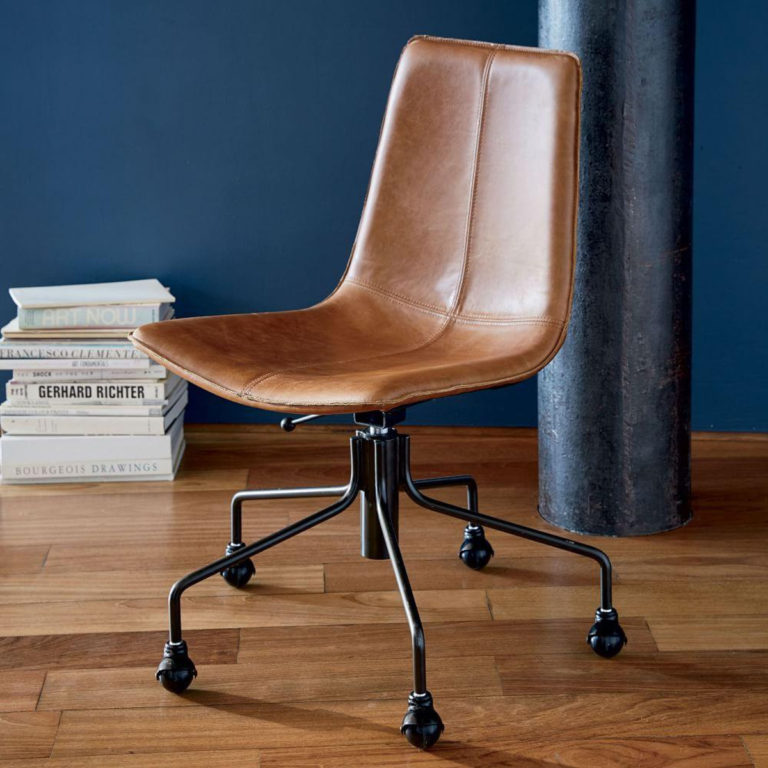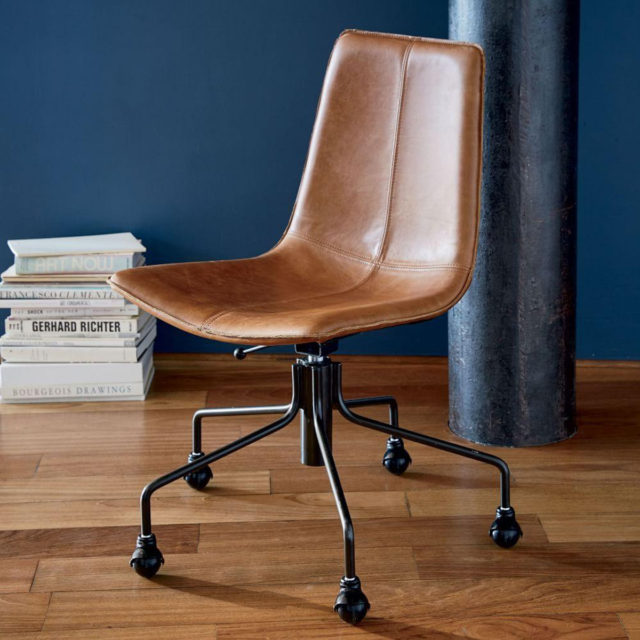 Slope leather office chair
Wow. I barely have words to describe how beautiful this office chair is. Covered in supple, top-grain tan leather, it features a curve in the seat to make sitting down for hours not only comfortable, but uber stylish. The legs are eloquently designed and finished in antique bronze. $499 from west elm.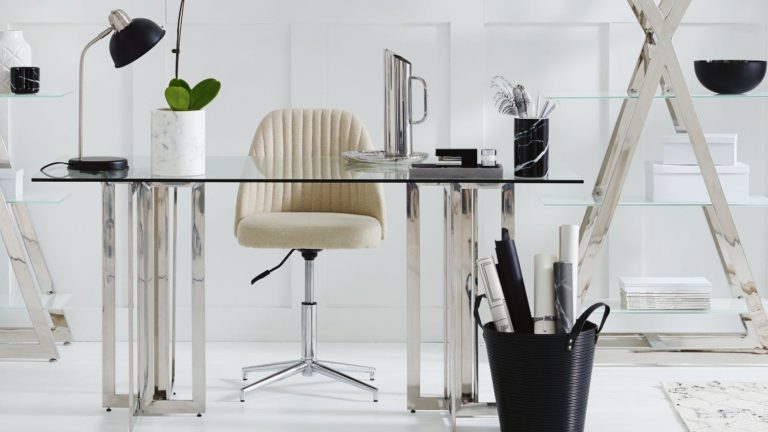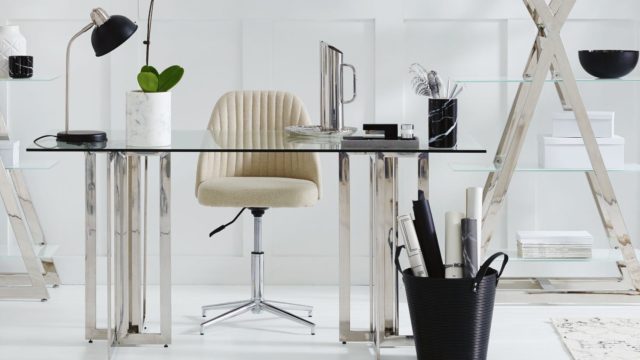 Elsie office chair
With a ribbed, pocketed back, soft beige fabric upholstery and a contrasting sleek chrome base, this chair oozes effortless elegance. $210 from Domayne.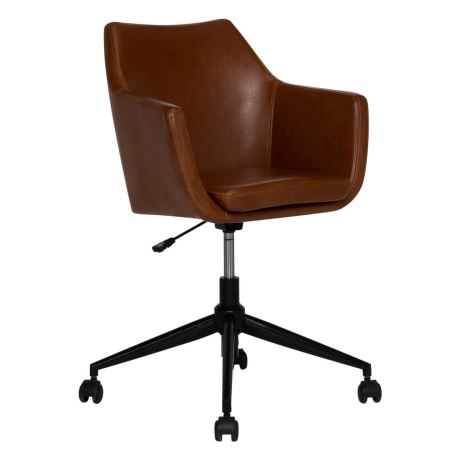 Irving office chair
I may be addicted to brown leather furniture (okay, so this one isn't real, but that may please the vegans among you!). This chair features a padded seat that is upholstered in high quality PU, and the seat cocoons the sitter with moulded arm rests for extra comfort. The base is made from sturdy steel, and the whole thing is easy to wipe down and keep clean in case you happen to spill some coffee. $299 from Freedom.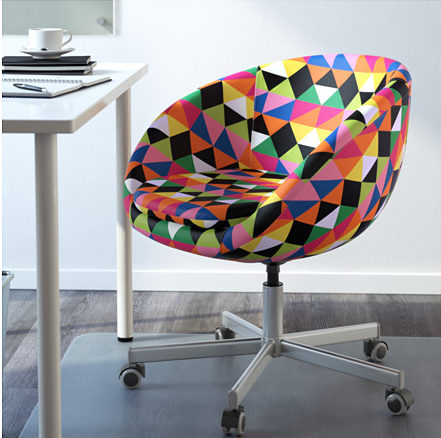 Skruvsta swivel chair
Are you looking to add some pops of colour to your home office? Then look no further than Ikea's swivel chair. Ridiculously cushy, the geometric bold print will brighten any dull space and won't break the bank. $149 from Ikea.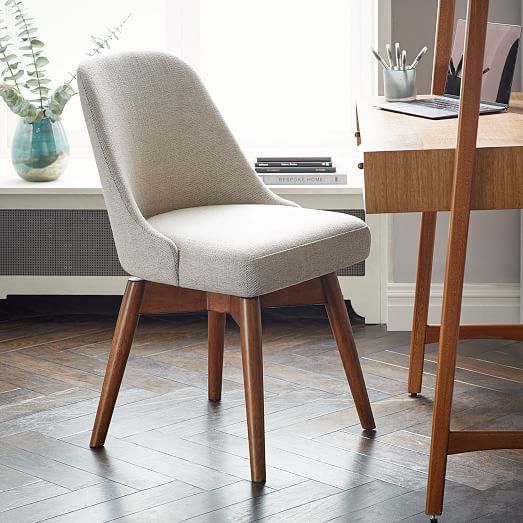 Mid-Century Swivel Office Chair
Another one from west elm (I am obsessed with their products), this doesn't look like a 'real' desk chair, but don't let the timeless design fool you. Not only is this chair comfortable, but it also has a swivel base that makes it extremely versatile. And the cherry on top is the lack of wheels on the legs! $499 from west elm.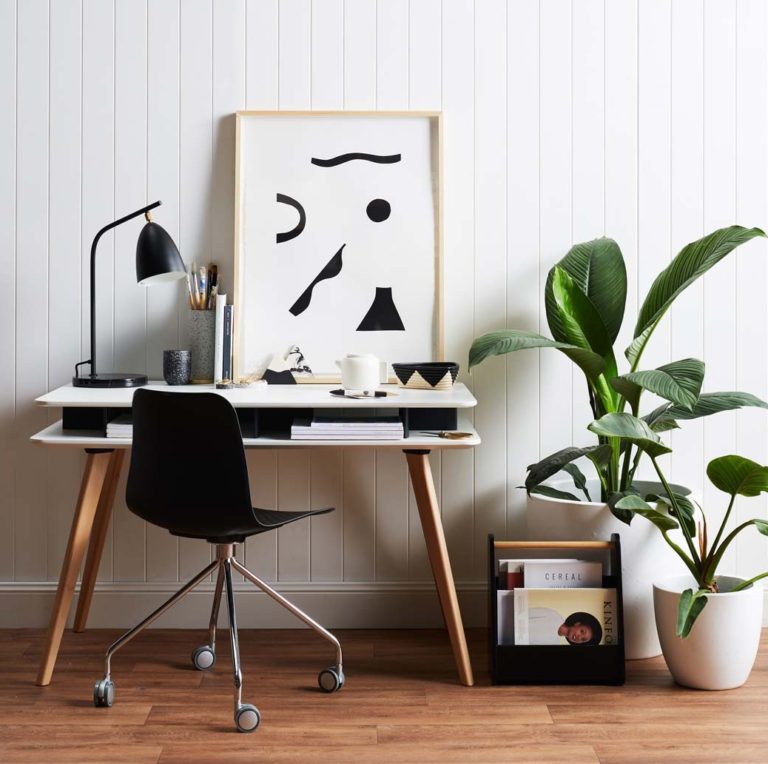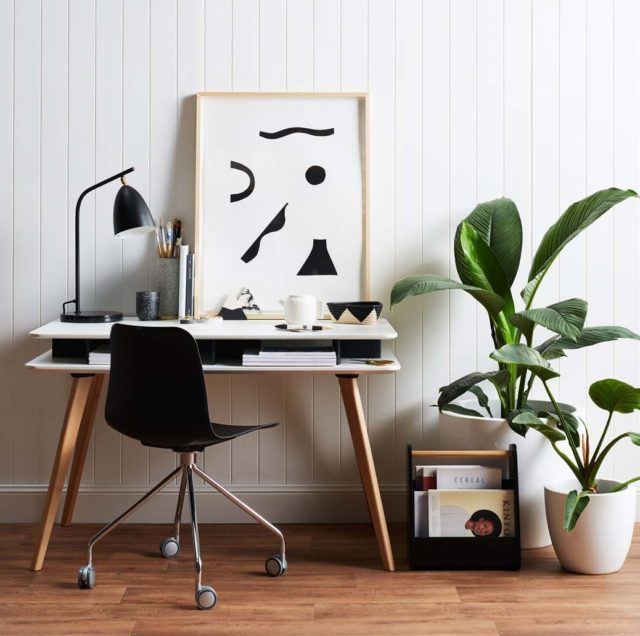 Chen Zhiyi net swivel chair
This contemporary black swivel chair features an Eames-inspired silhouette, complete with a diamond-patterned seat and chrome finish steel legs. The clean, minimalist design will suit any style. $149 from Life Interiors.