We've featured the work of Melbourne's Splinter Society before and today's home has many of the same details that we've come to associate with the architectural practice – black timber, rough-cut stone and a real sense of drama. Set on a corner in East Brunswick, the original worker's cottage has been coined Host House given its has many fabulous entertaining spaces.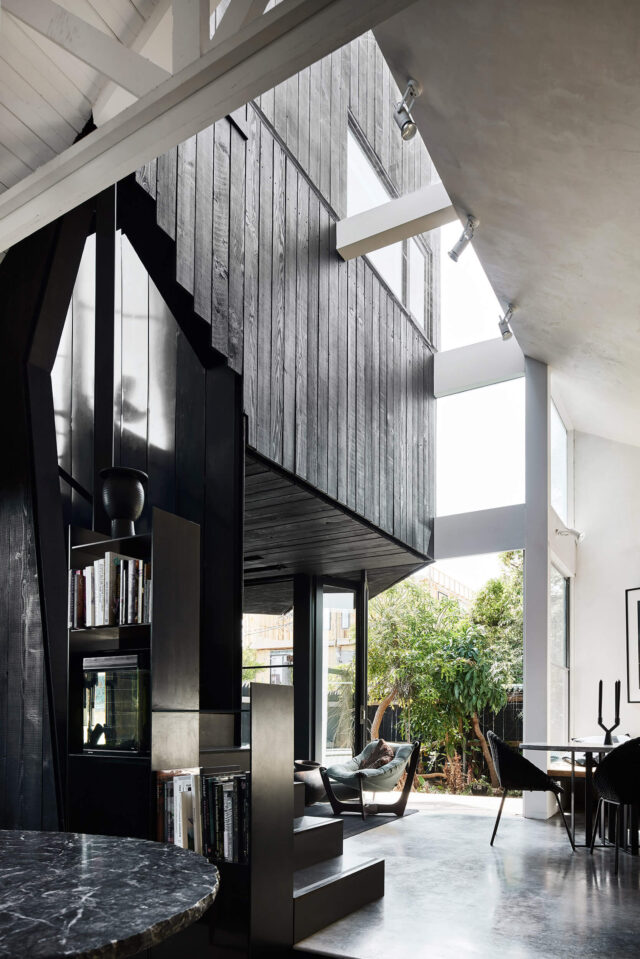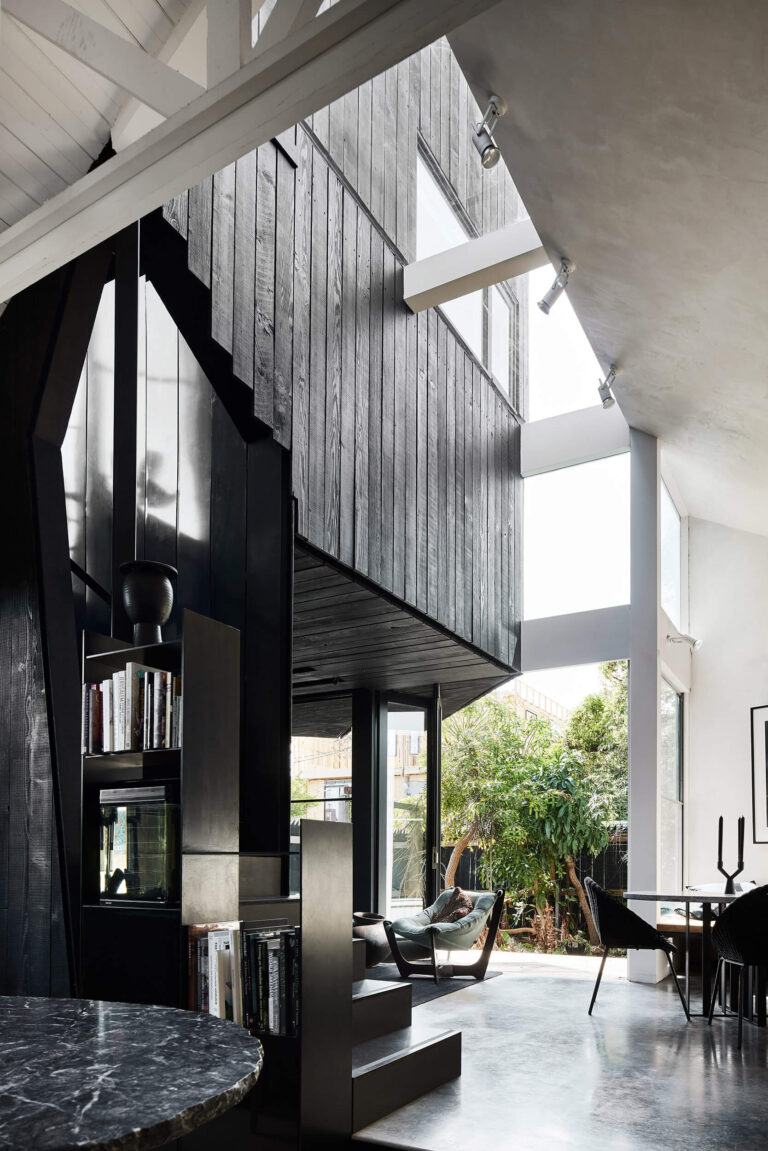 Purchased by the owners of Splinter Society, Asha Nicholas and Chris Stanley, when they were fresh out of university, Host House has evolved over the many years since. The house has expanded to accommodate a growing family with the original white cottage extruded to accommodate a pitched roof that runs from the front to the back of the site behind the original façade.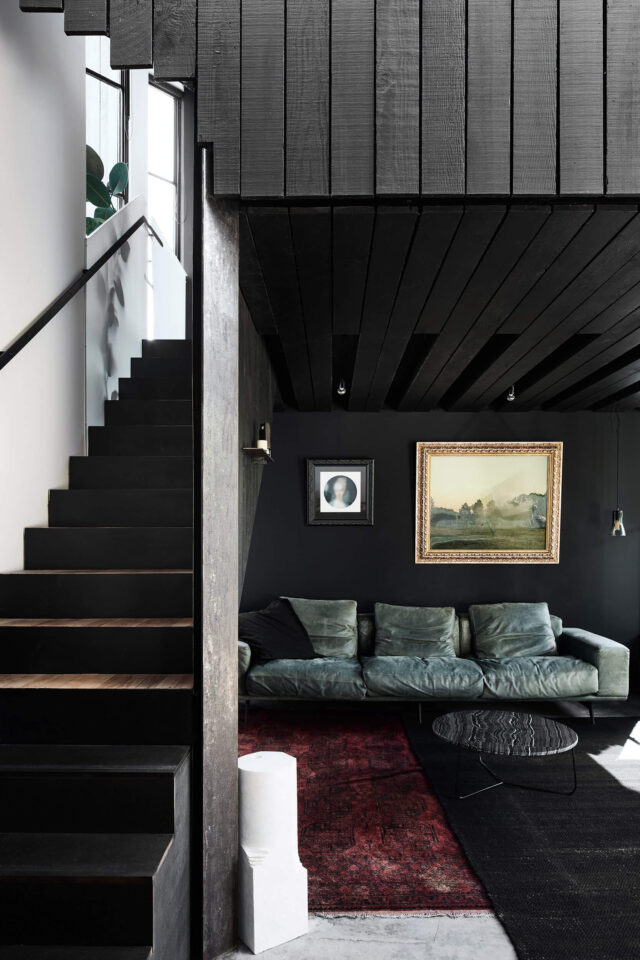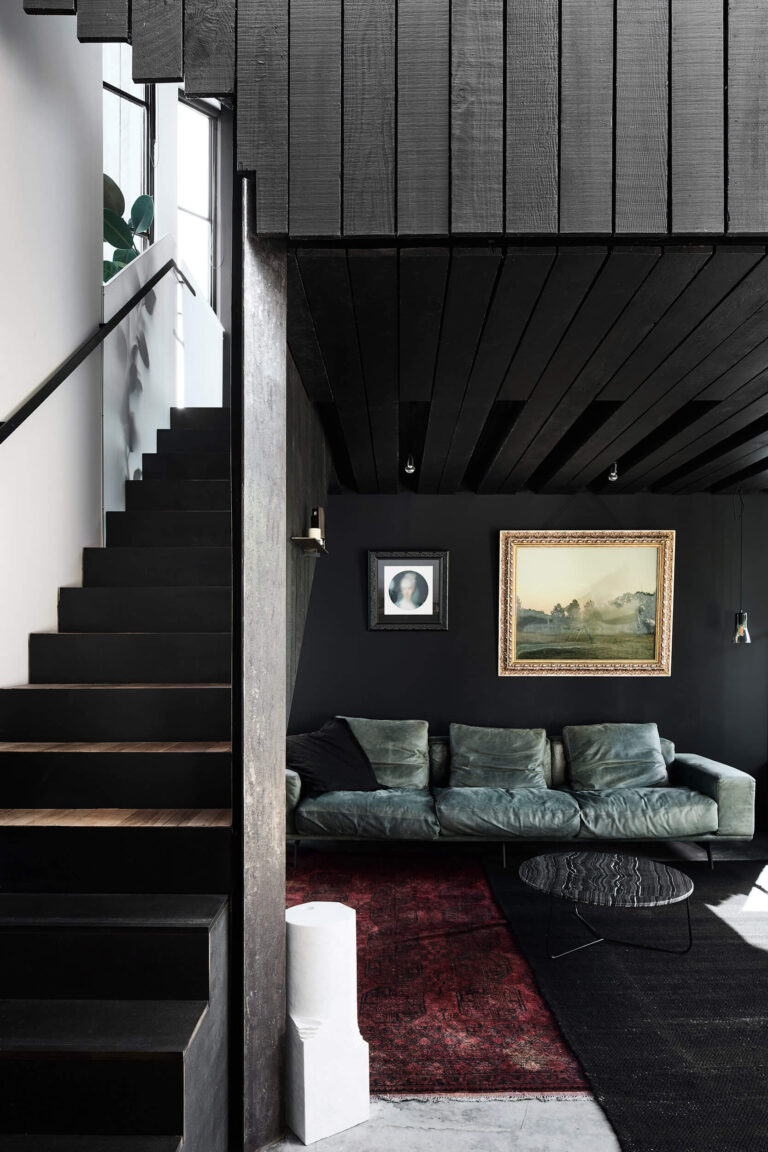 The home's existing white structures and new black elements are emphasised by the vertical repetition that features across the project. Outside, asymmetrical application of the exterior timber makes for a super interesting elevation.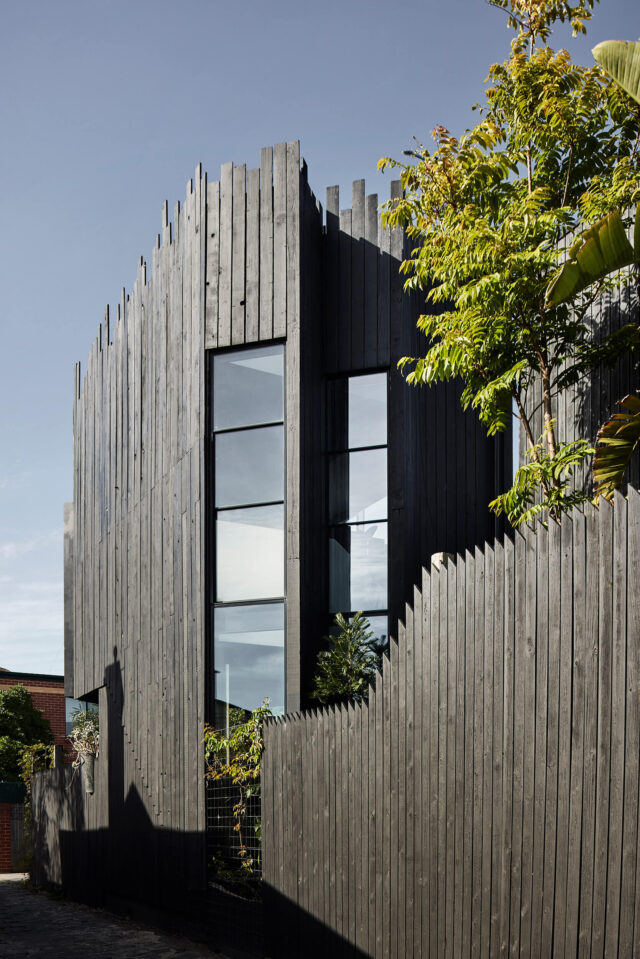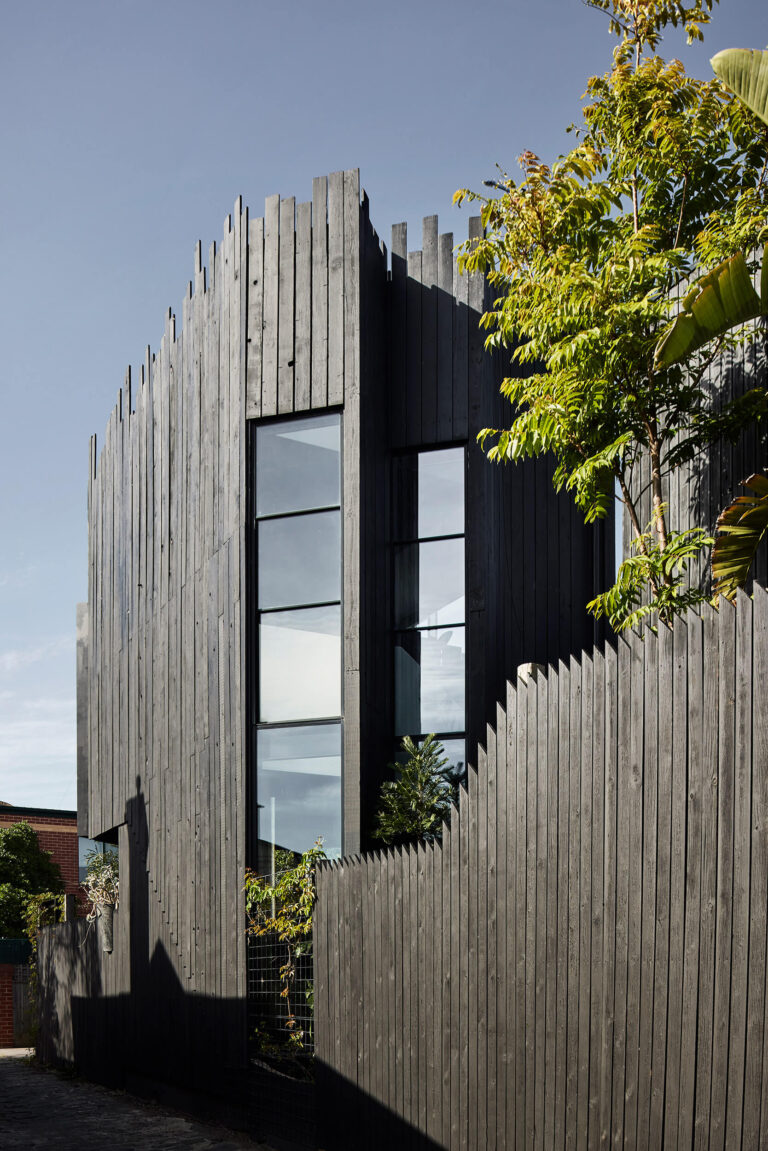 Moody and luxe, the rich material palette includes sustainable rough sawn timbers, textured plasters, formed concrete and rough-cut stone. These textures are paired with natural and artificial light that are designed to wash the surfaces, capture the light and create dynamic and changing effects throughout the day.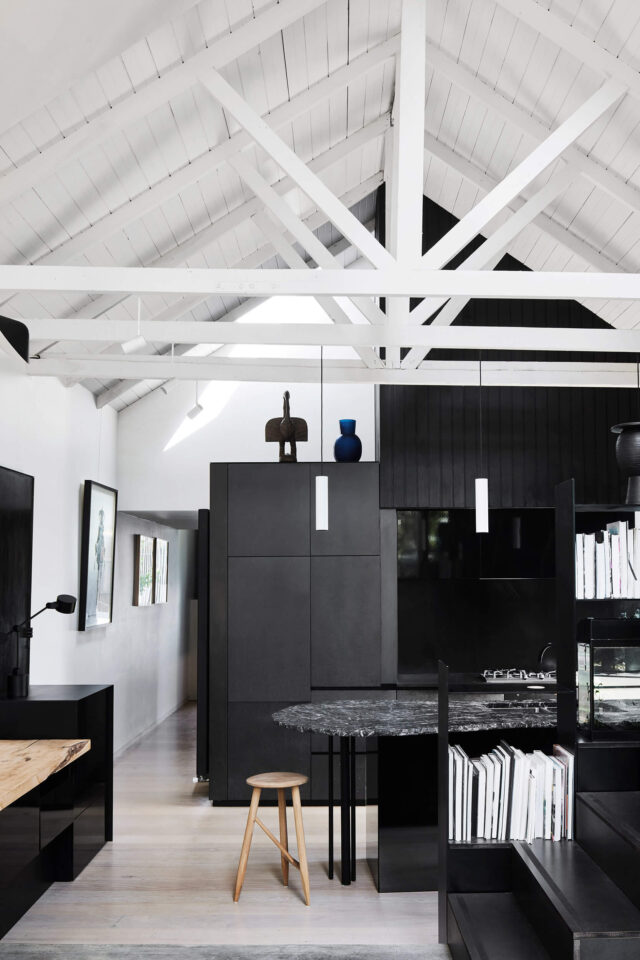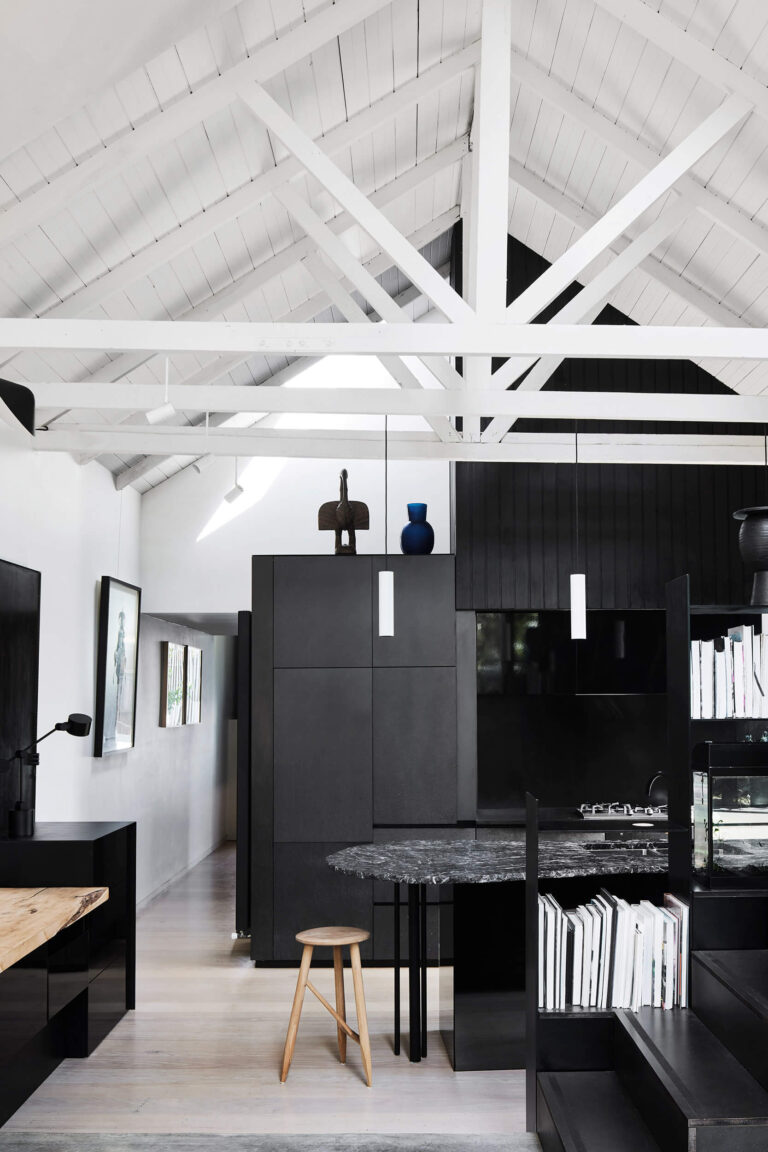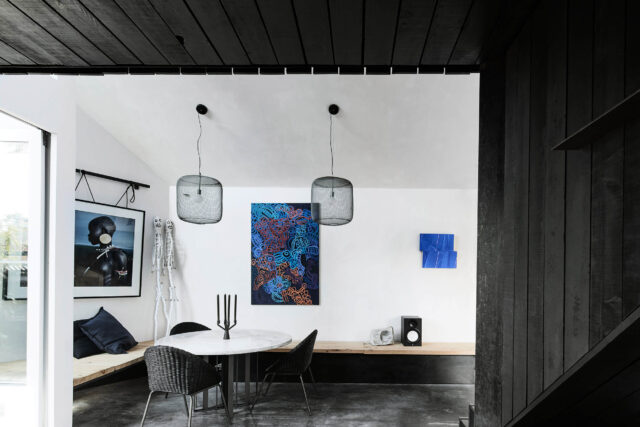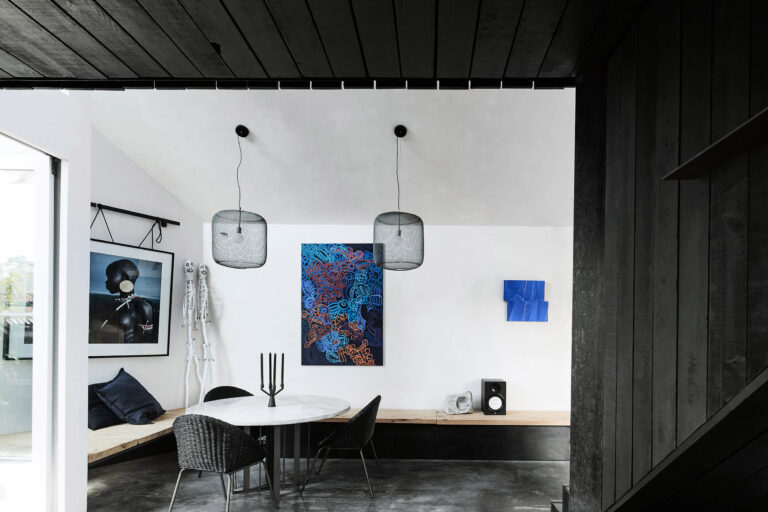 Downstairs, one of the home's bedrooms sits adjacent to the open plan living spaces that flow through to a pergola in the back garden. Drawing on travel influences, the living spaces are designed for the couple to host friends and family – the large kitchen has a distinct restaurant feel with its reflective surfaces, stone bench top and illuminated bar.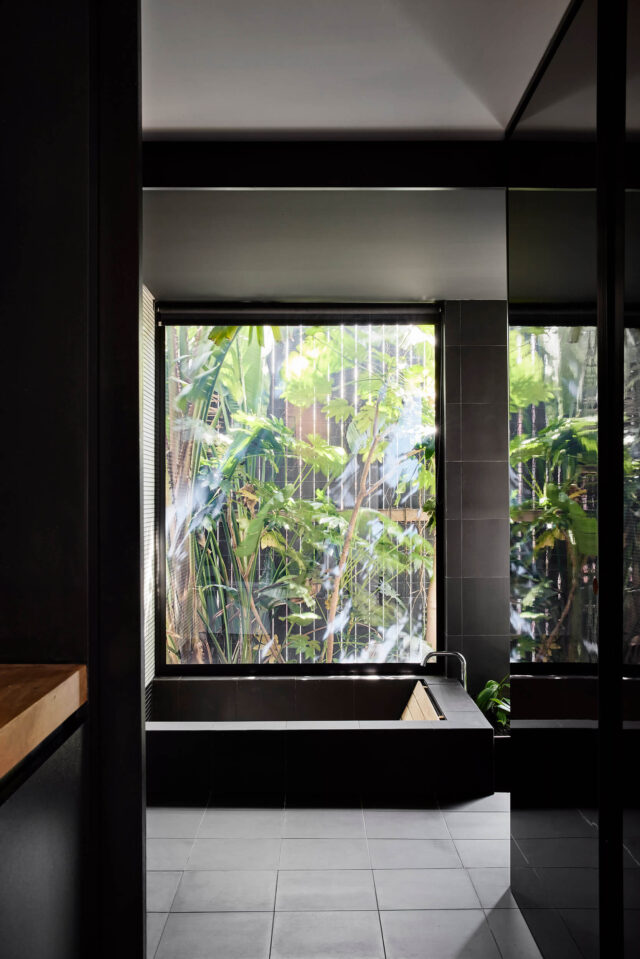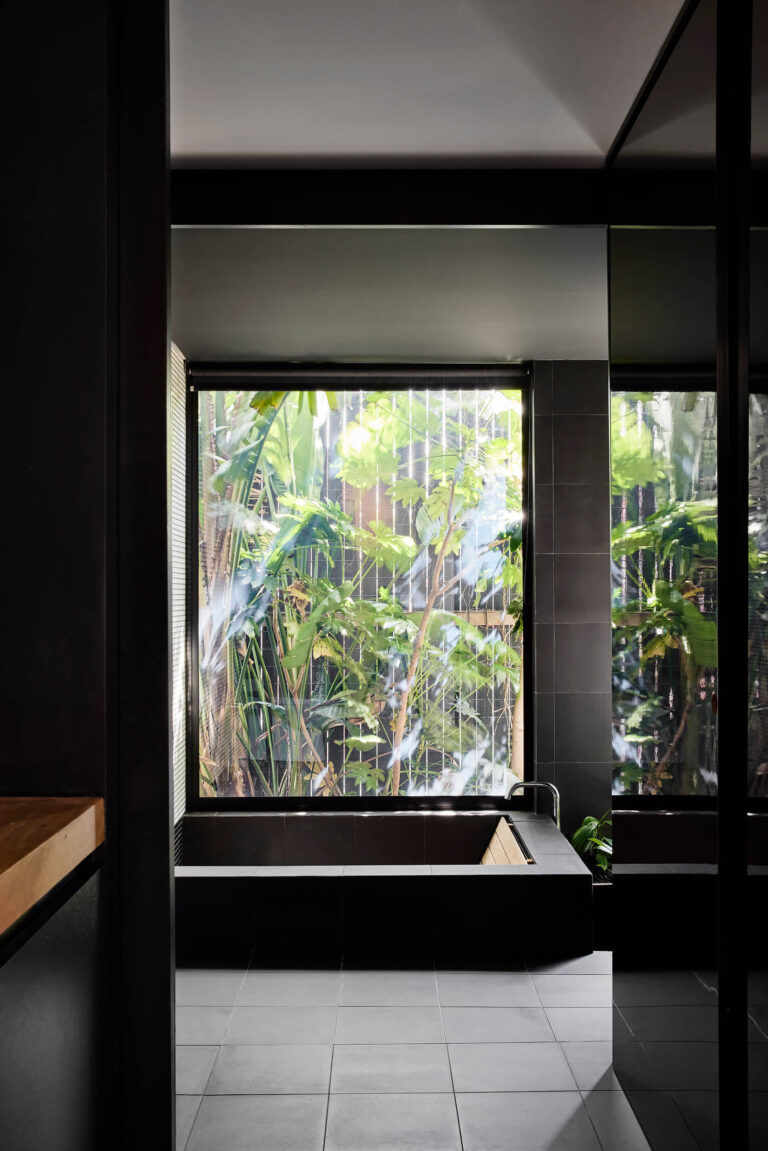 Nearby, the primary bathroom on the ground floor has a unique soaker bath recessed into the floor and surrounded by indoor and outdoor gardens.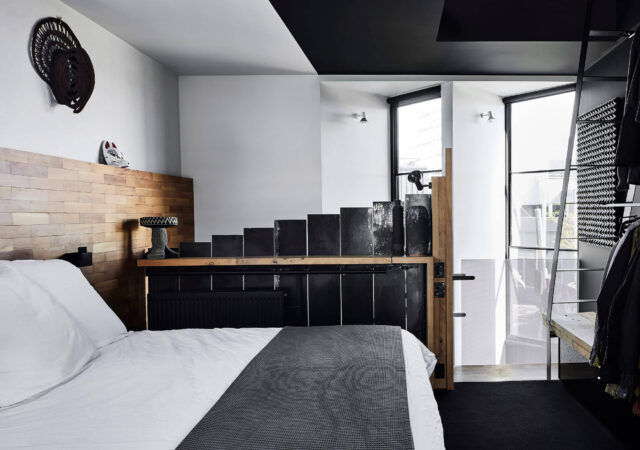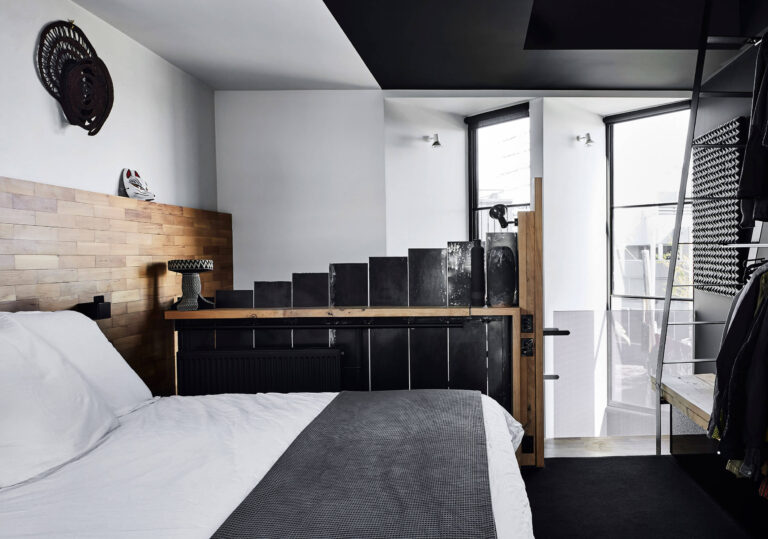 Upstairs, a loft-style master bedroom (with ensuite) and additional bedroom complete the series of spaces.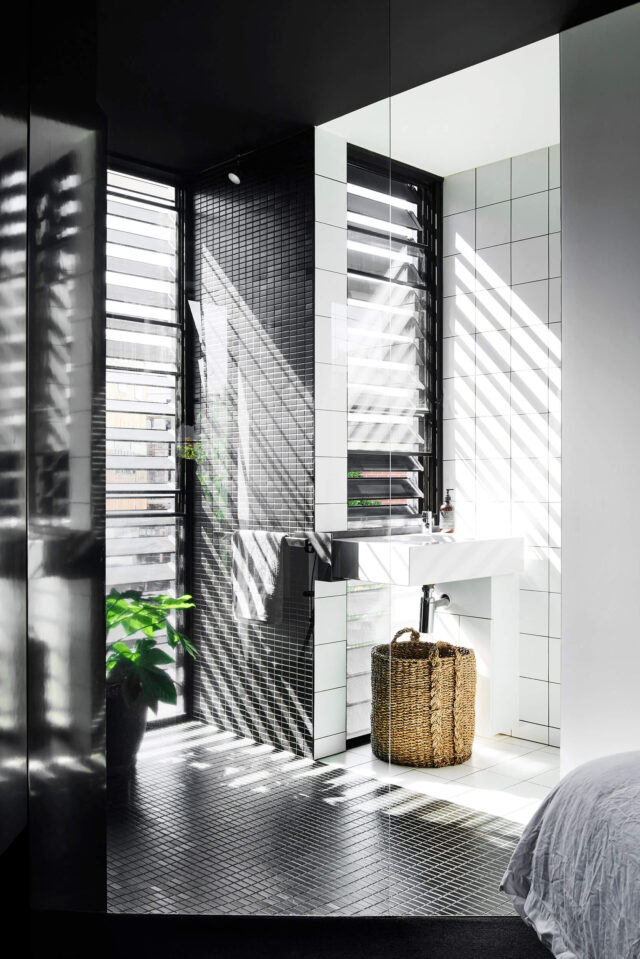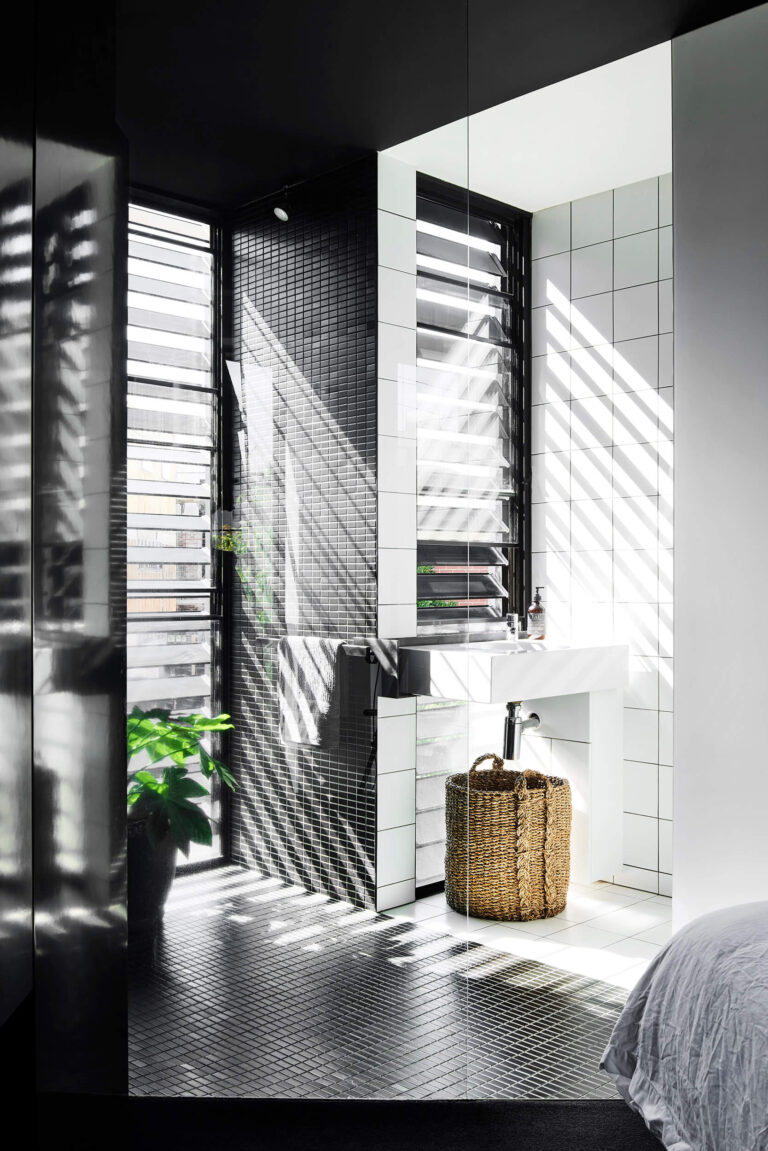 Photography: Sharyn Cairns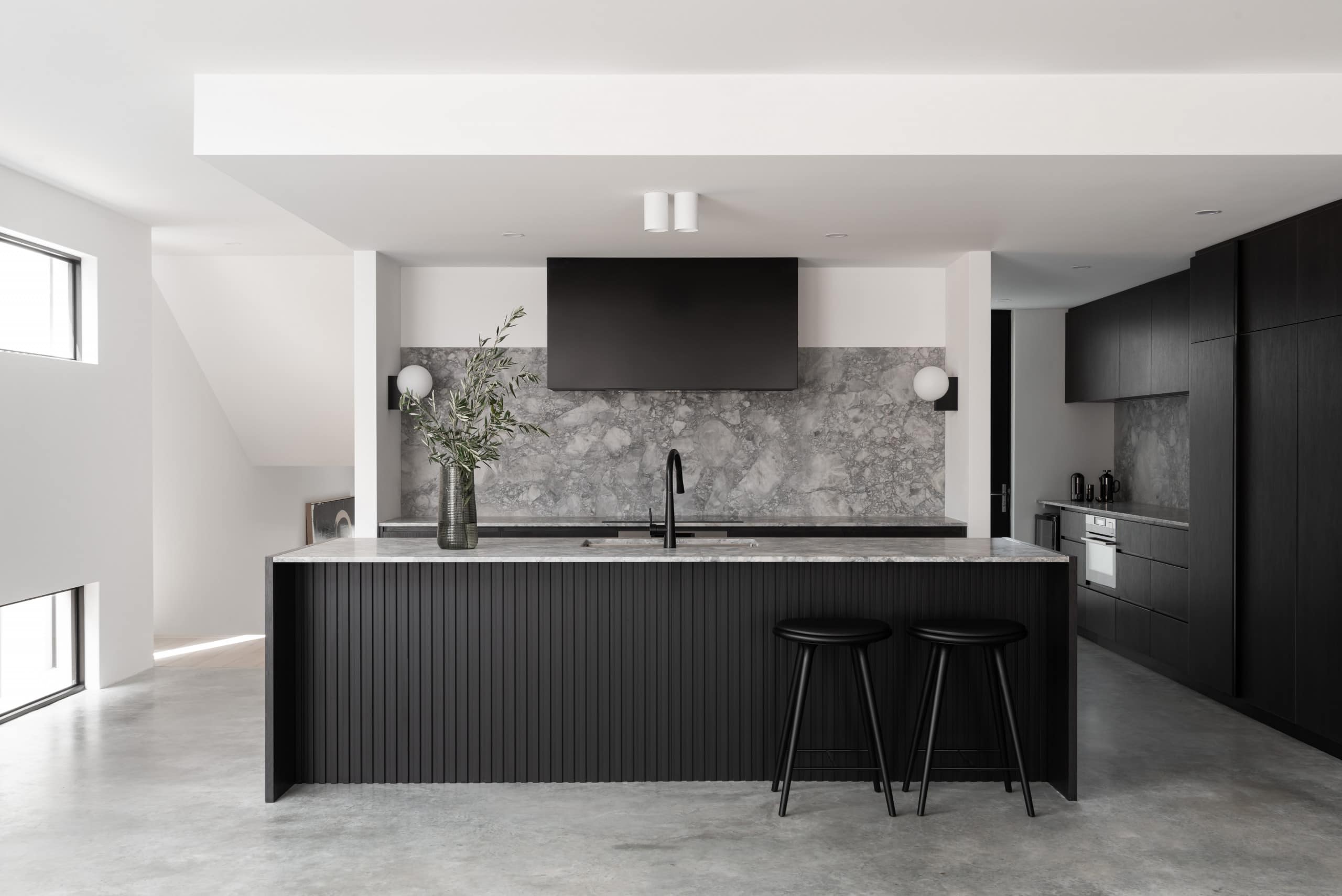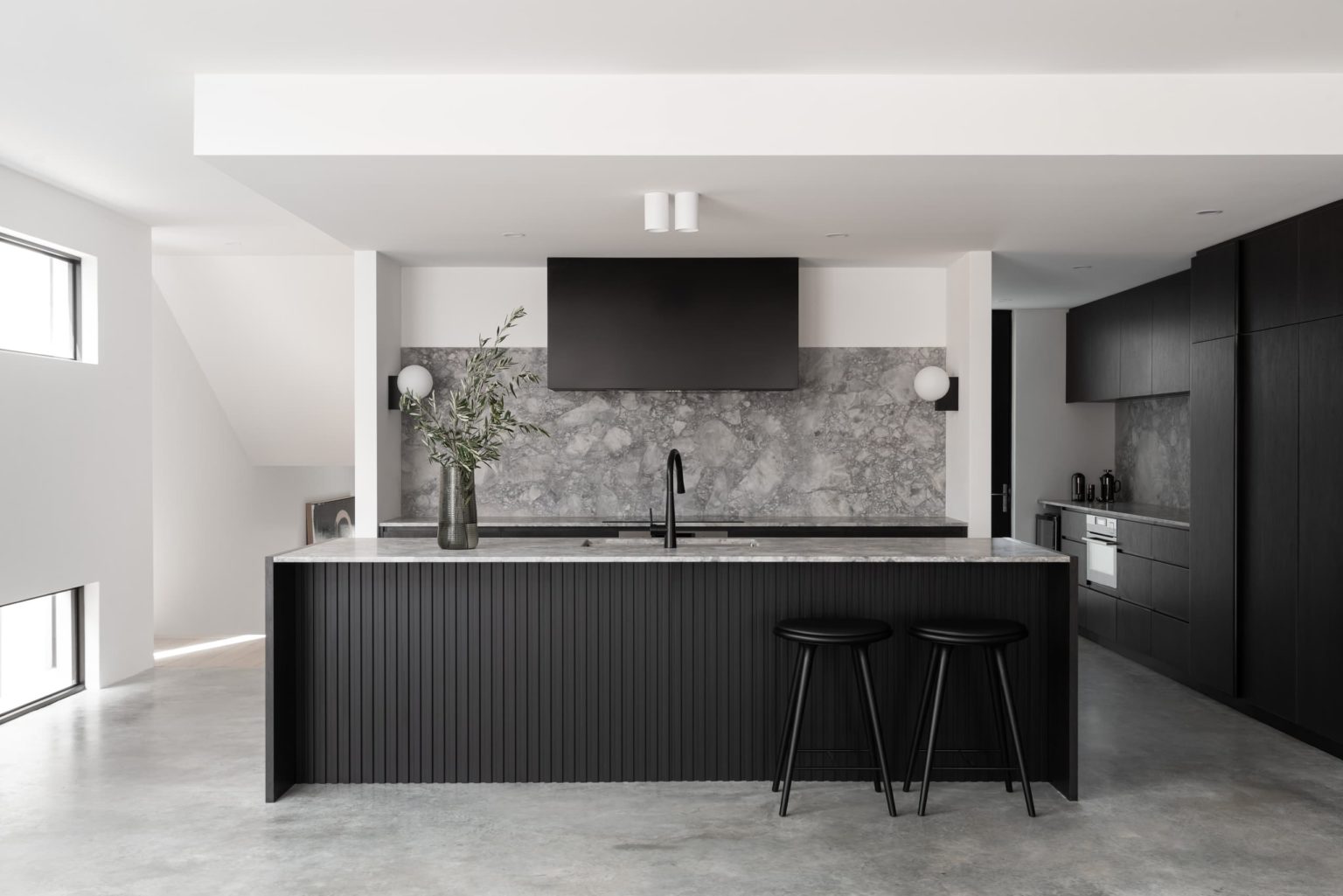 Is the all-white kitchen dead? Yes, says Nickolas Gurtler
A significant part of the home improvement industry, there are many renovation companies dedicated solely to kitchen upgrades. And while…