When I heard Fantastic furniture were offering custom upholstered bedheads, in a wide range of fabrics and a choice of three designs, all for under $200 and made right here in Australia, I thought they had to be seen to be believed! I mean, that's crazy money, right?!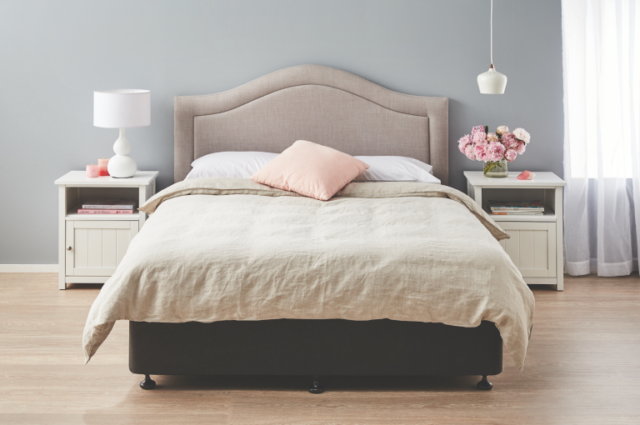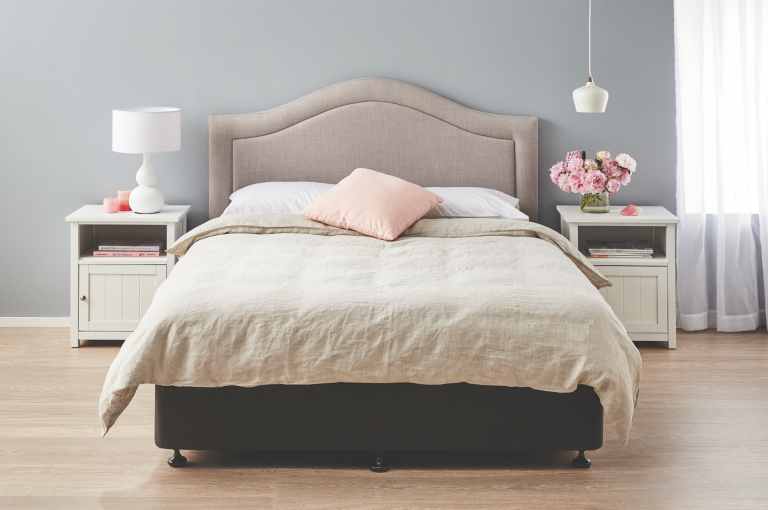 So they let me see for myself and I couldn't be more impressed with mine in my bedroom! I went for the modern and simple Sleek design in Premium Marcy Grey (RRP $199). Many of you commented on it in my recent bedroom makeover pictures.
The quality is great, it's comfortable to sit up against (I have been known to use my laptop in bed now and again…) and it really does not look like it would cost less than $200! So I'm really excited to share with you that treating yourself to a custom hero piece for your bedroom is now within everyone's reach!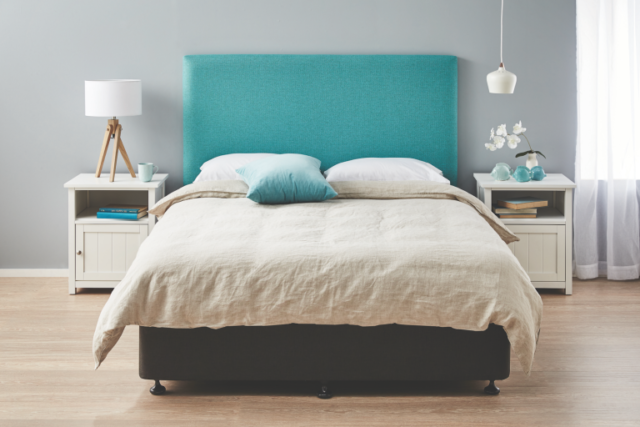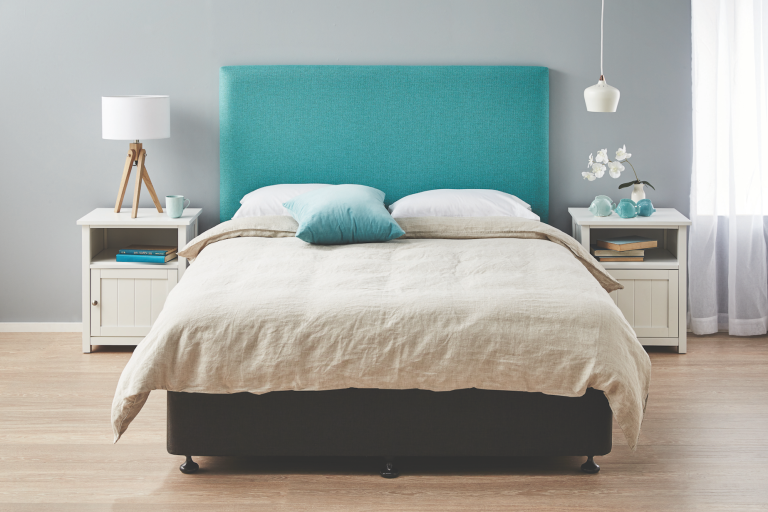 Ordering online is a great experience too. You can order up to five free fabric samples (there are 100-plus to choose from, patterned and plain, standard and premium) to be sent to you so you can be sure you're ordering the right colour and fabric for your room (I'd really recommend this). But you can also see a mock-up online of what your choice of design and fabric might look like.
You can expect to wait 4-to-6 weeks for your order and delivery is $75. If you don't already have them, brackets to attach it to your ensemble bed will set you back an extra $35. The only downside is that they are currently only available in queen size.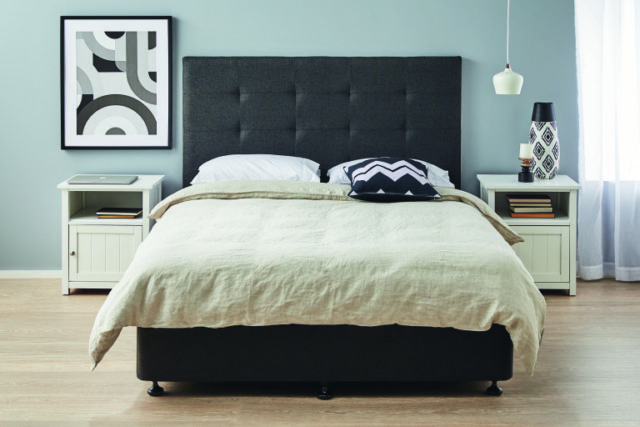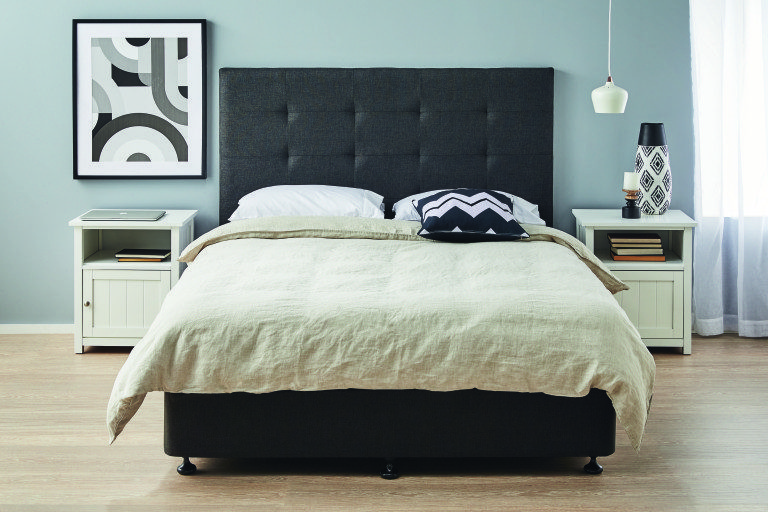 You know what price is better than $199 though? Free! One lucky reader will a bedhead of their choice, delivered. To enter, complete the form below by midnight AEST on Sunday 3 July 2016. Good luck!
Disclosure: Fantastic Furniture gifted me the bedhead for review purposes. Positive coverage was not guaranteed and this is, as always, an honest review.