Sponsored by RJ Living
A desire to offer quality designer furniture without the inflated price tag led David Janovic to leave a successful career at Goldman Sachs in 2012 to start his ecommerce business. Almost a decade later and RJ Living has evolved to offer unique furniture and homewares for every room in the house, with the same commitment to in-house design and great customer service.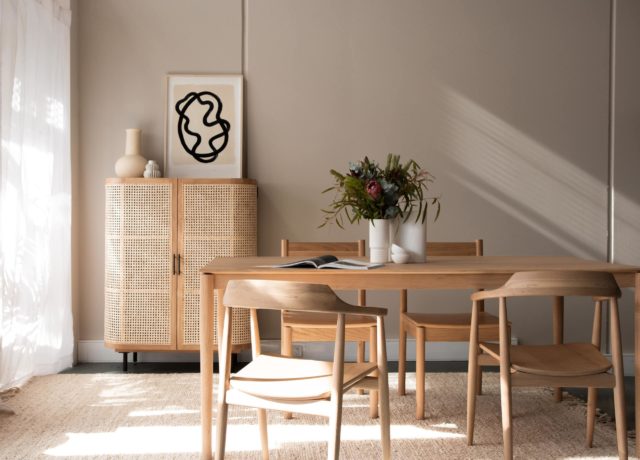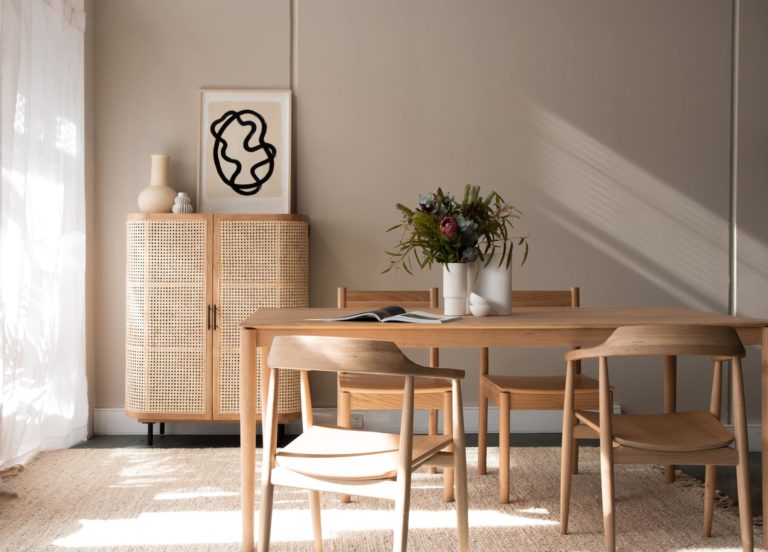 With many cheaper, fast furniture brands to compete with, their longevity is no mean feat. They actually started as an eBay store, evolving over the years to a team of more than 20 and a flagship Richmond furniture showroom. "Being a bootstrapped business, it's our customers who have fuelled all our growth, and it's something we'll never forget or take for granted," David says.
"We don't think of ourselves as just a furniture business, we're a design-led brand, inspired by global trends that help us deliver original designs that truly represent the laidback Australian lifestyle," says David. "We have a curated offering, selectively producing products that we feel our customers will love. We're always looking to the future, developing new ranges and keeping across ecommerce trends to ensure wherever our customers interact with RJ Living, they're having the best possible experience."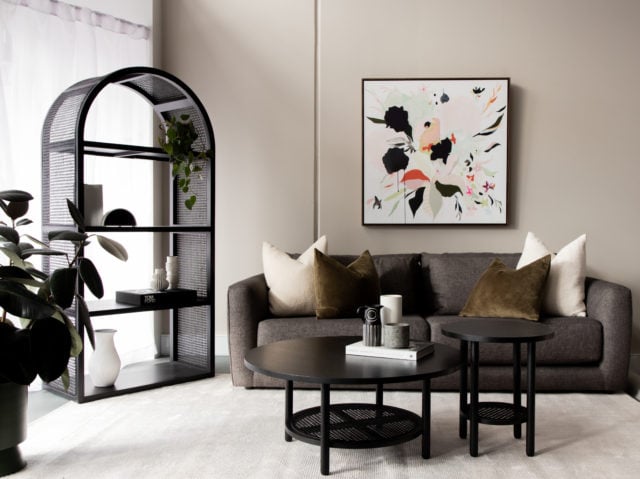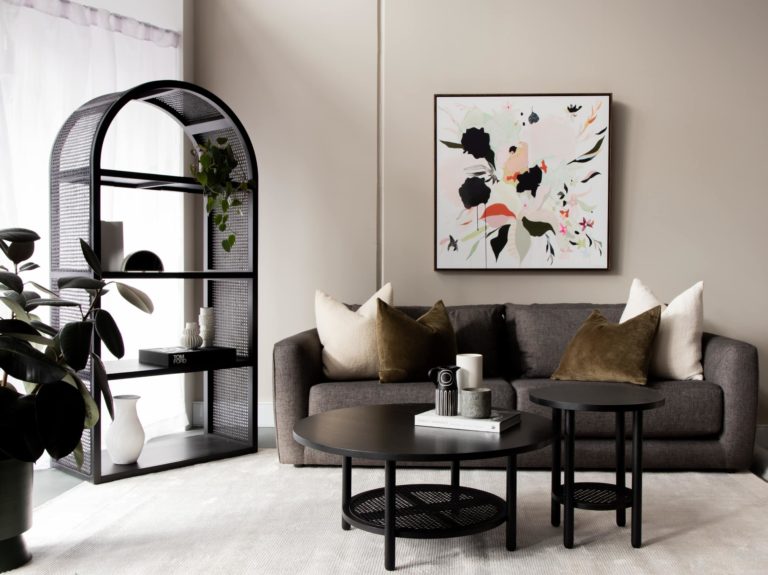 There are no automated bots and customers will always speak to a passionate and knowledgeable real person! "We love learning about our customers and how they want to transform their space, and being accessible for these insightful conversations is a key focus of ours," David says.
In-house design is a key differentiator and at the core of everything they do. "We pride ourselves on a fantastic website, sales and customer care experience, but ultimately it's our product range that speaks for us, especially as our customers will own an RJ Living piece for many years."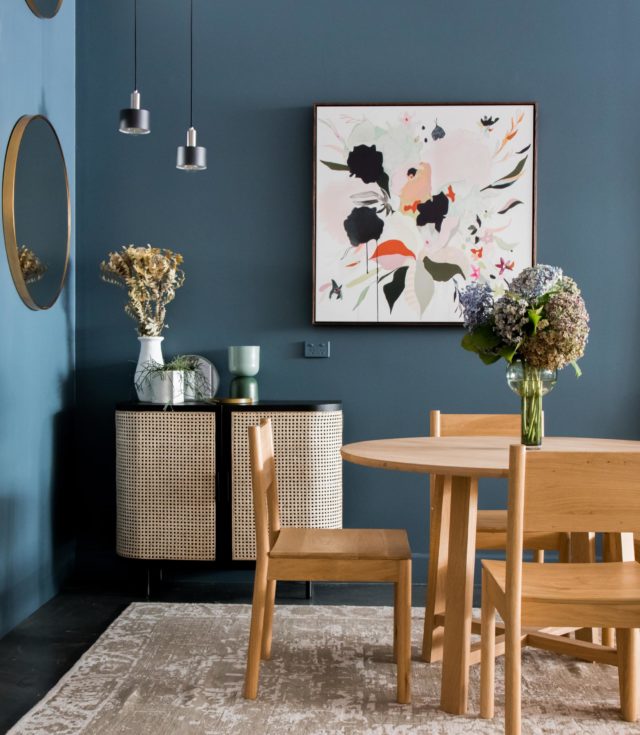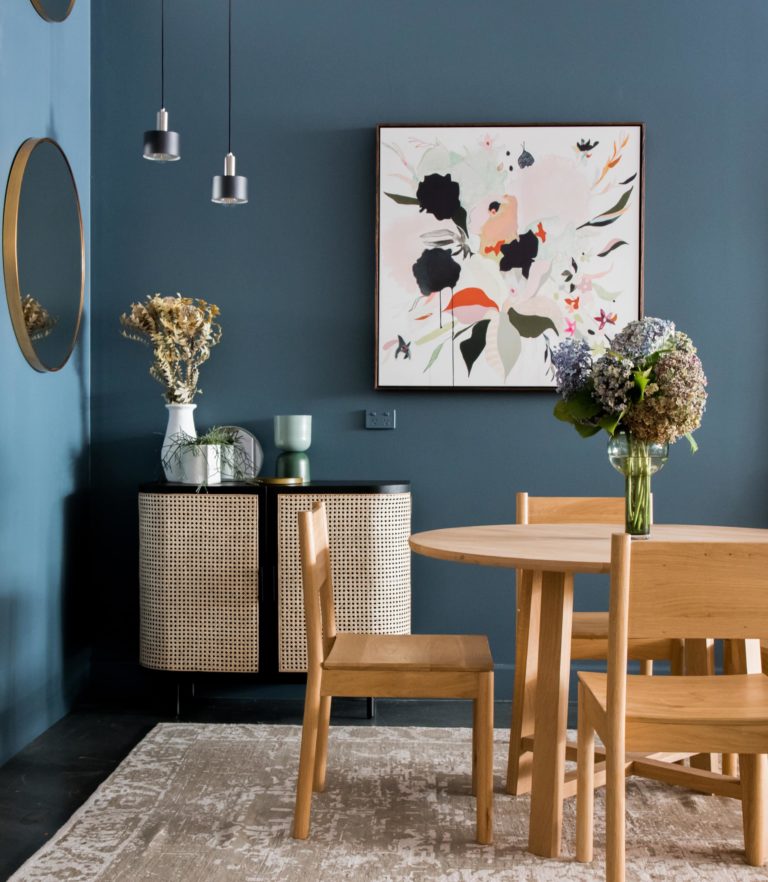 David says you can't truly create furniture for the Australian lifestyle unless you're experiencing it yourself every day. "We're always keeping an eye on Australian and global furniture trends and bringing those into our customers' homes in our own way. It's about creating with our customers in mind, to ensure seamless functionality and longevity in their homes for many years to come."
So, what is this distinctly Australian way of life they're designing for? It's easygoing and friendly and with a love of the outdoors, David says. "That love for the outdoors and wanting to enhance the natural beauty of the home serves as a key inspiration for much of our range."
Home has taken on a new meaning since the pandemic, with people really wanting to surround themselves with a space they truly love and is responsive to how they live. "We're actively incorporating more tactility into our range, whether it be natural finishes, textural fabrics or woven rattan, which helps create a rounded space for spending extended time in," David says. "We're also focusing on versatile furnishings, allowing our customers to create spaces that are multi-use, while also visually appealing."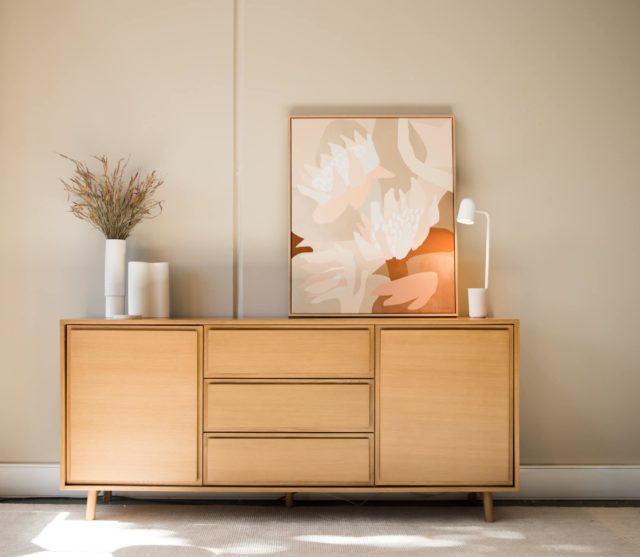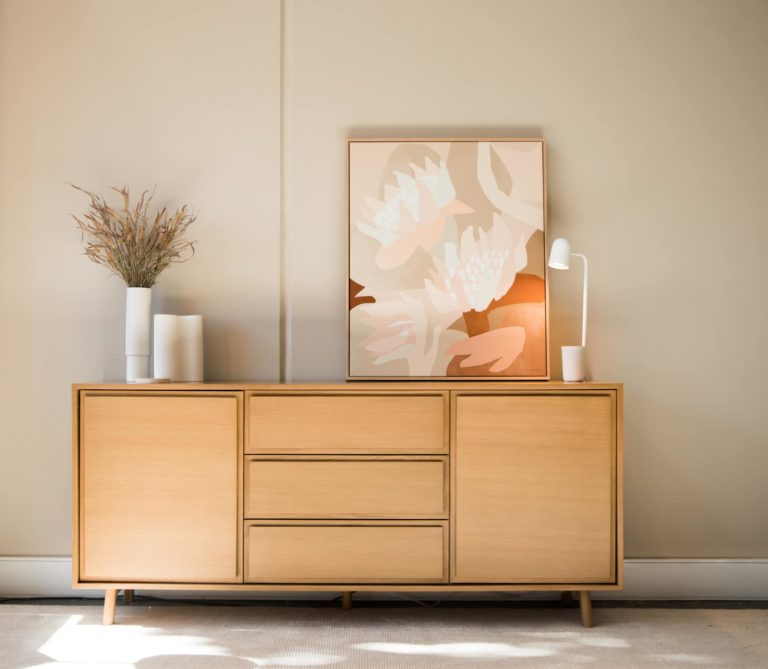 RJ Living want you to love your home so much you never want to leave it (and with some of us currently in lockdown, that's not a bad vision!).
Most of their customers are women in their 30s and 40s who are looking for something different to the mainstream. RJ Living consider their pricing to be mid-range, and very affordable for the quality. "We are concerned that the growth in disposable furniture is causing a negative environmental impact and we want our pieces to have a sustainable impact and longevity. We use sustainable materials wherever possible, ensuring the life of the furniture we are selling is extended as much as possible."
At any point in its life, their solid oak furniture range can be lovingly renewed. Sanding and recoating will strip back a formed patina, and can push past stubborn stains and give the piece a new lease of life. "With legal measures protecting woodlands, all timber in our pieces is responsibly logged, ensuring longevity and care for these forests. Sustainability has become a key pillar in our design program, and something that we take very seriously."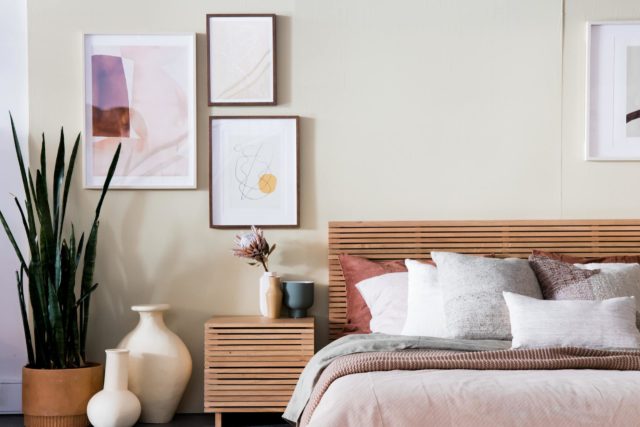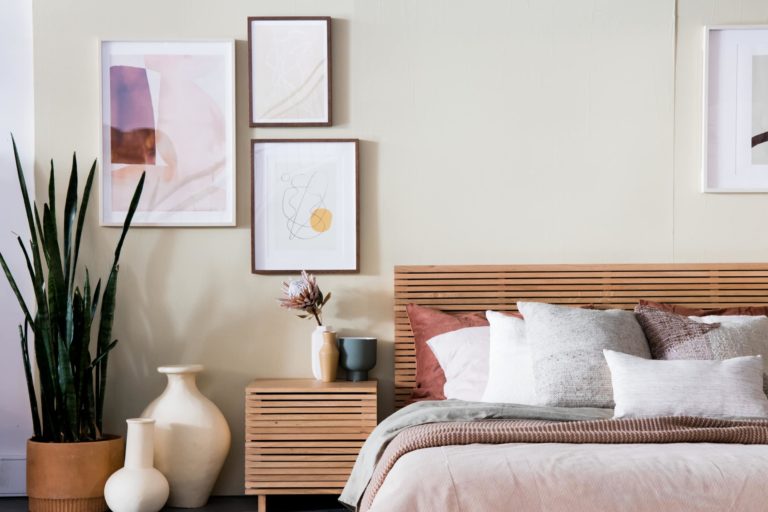 Storage pieces have been a big focus for the brand and their tv units, sideboards, buffets, and beds are hugely popular. A staff favourite is the Linear Range, which is an homage to weatherboard homes along the Australian coastline. "Our bestsellers constantly change and as we introduce new pieces to the range. Seeing designs we've brought to life receiving customer love is a massively rewarding experience for us."
A big focus in 2021 is broadening their horizons and introducing new textures. They're introducing a walnut furniture range, and there'll be additions to their marble and rattan furniture ranges. "We also have a completely new project launching later in the year which we're incredibly excited about. All we can say for now is that it's of the upholstered variety, and to keep an eye out for more news!"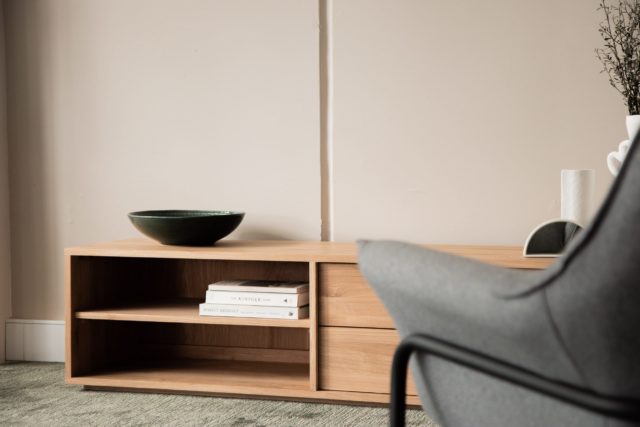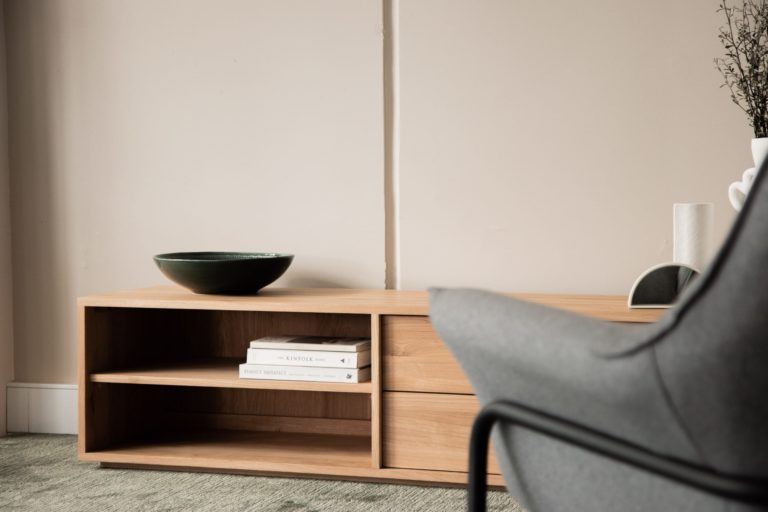 Ever evolving the customer experience as well as their range, they'll soon introduce 3D and AR functionality to their website. Customers will be able to see a more detailed view of furniture pieces, as well as test them out in their homes, from the comfort of their screen. They're also planning to introduce in-house delivery trucks, meaning they can provide the best end to end purchase experience.
Love the sound of all this? One lucky reader will win a $3000 voucher to spend at RJ Living. Simply complete the form below for your chance.
THE WINNER IS ELISE HODGSON
Not open to associates of Addicted Media or RJ Living and their immediate families. Open to Australian residents only. No cash alternative will be offered. Only one entry per person permitted. The winner will be chosen by Jen Bishop based on what she believes to be the best entry of 50 words or less. The competition starts at 7am on Thursday 15 July 2021 and closes at 5pm AEST on 29 July 2021. The winner will be announced within 48 hours of the closing date, on this blog post and via email to the winner.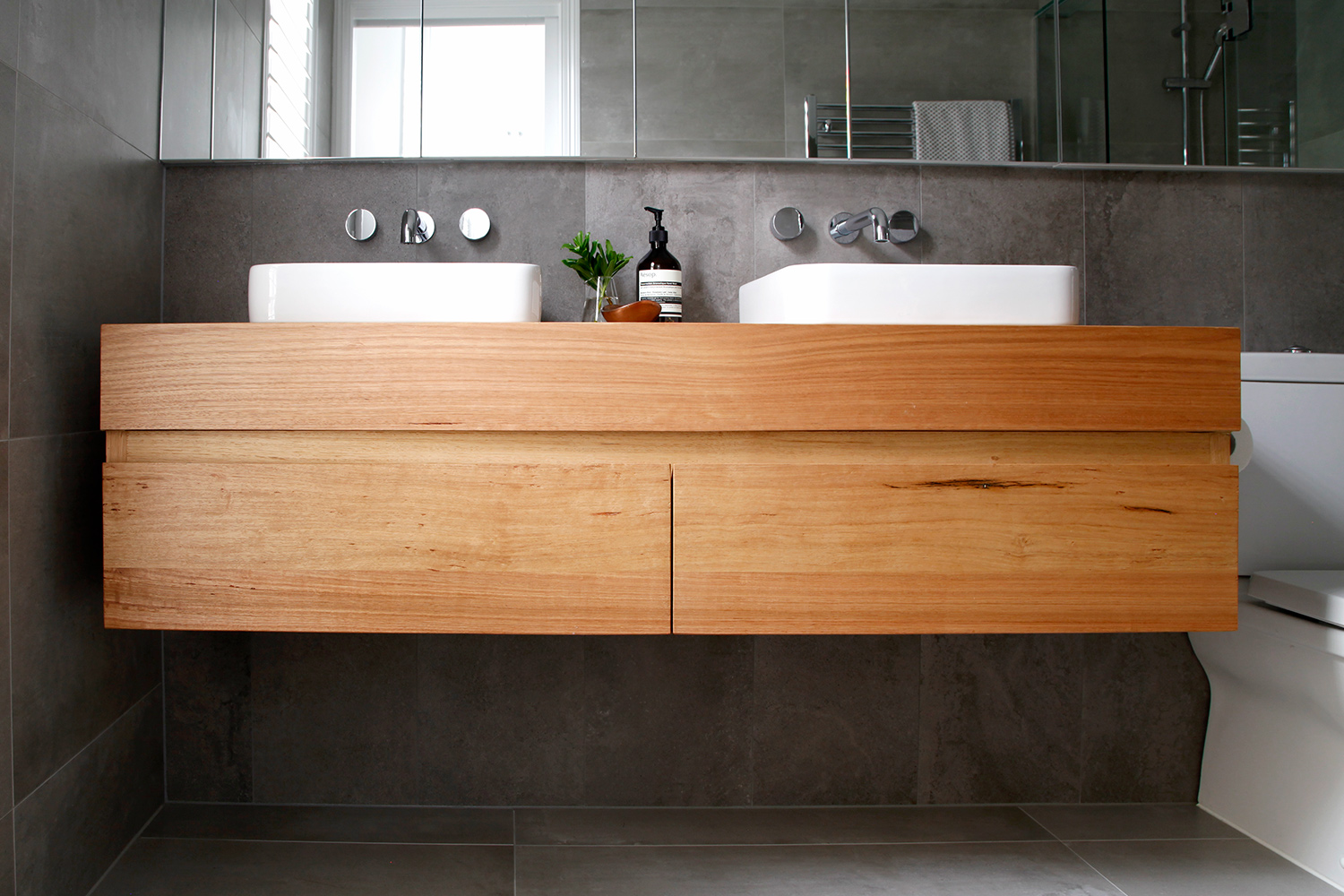 Why timber vanities can cope with your wet bathroom
By Alison Collins The bathroom is traditionally the most stark space in any home filled with materials such as tiles, glass, mirror, ceramics and polished concrete. Adding timber to the space,…