By Alison Collins
The bathroom is traditionally the most stark space in any home filled with materials such as tiles, glass, mirror, ceramics and polished concrete. Adding timber to the space, whether it be a vanity, shaving cabinet or shelving, always adds warmth and that spa-like sense of luxury.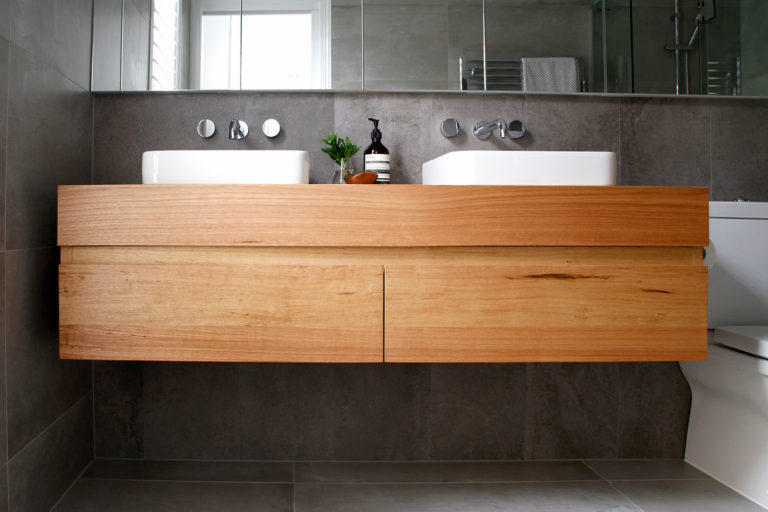 The biggest question that we get from people in regards to our timber vanities is how does timber last in the bathroom? The short answer is this — in my house, with two pre-school aged children, our dining table gets a way tougher workout than our vanity ever will and it has the same finish. If the table surface can handle spag bol without getting stained, the vanity can handle a little water!
Vanities are usually created from materials such as laminate and melamine. The great thing about these materials is that being plastic, they are completely impenetrable to water. Once these surfaces are scratched however, the barrier is gone and water will quickly destroy the surface.
With the natural oil and wax finish we use called Osmo, the water resistant oils are absorbed into the timber making the protection deeper than just the surface. The added benefit of an Osmo finished solid timber vanity in comparison to the alternatives is that if a scratch does occur, the surface is fixable with a light sand and reapplication of oil.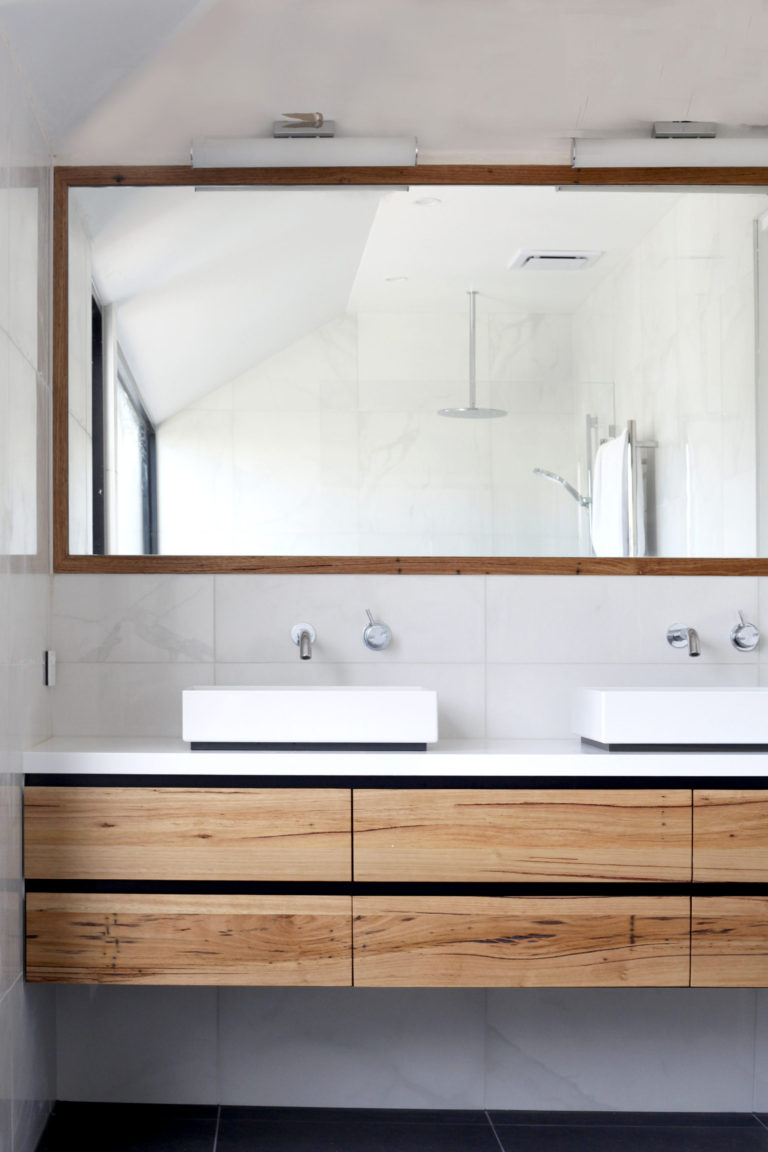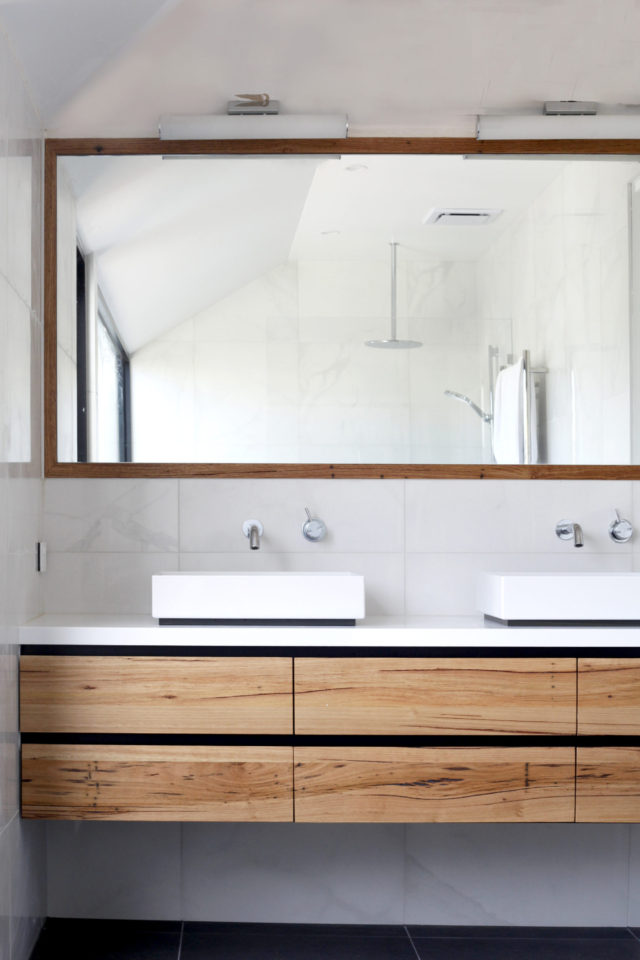 In my experience with our clients, whether they are renovating or building, freedom of choice is vital in creating the perfect bathroom. Having your timber vanity custom-made ensures that it can be created to the exact measurements needed for your space, basin and tapware.
If, for example, the space you have available between two walls is 1378mm, then we can create your piece to these exact measurements! The storage space with also be optimised to suit your unique needs whether it be shelves, drawers, cupboards or a combination. We have had clients measure their largest bottle so we can create the drawers at the perfect height!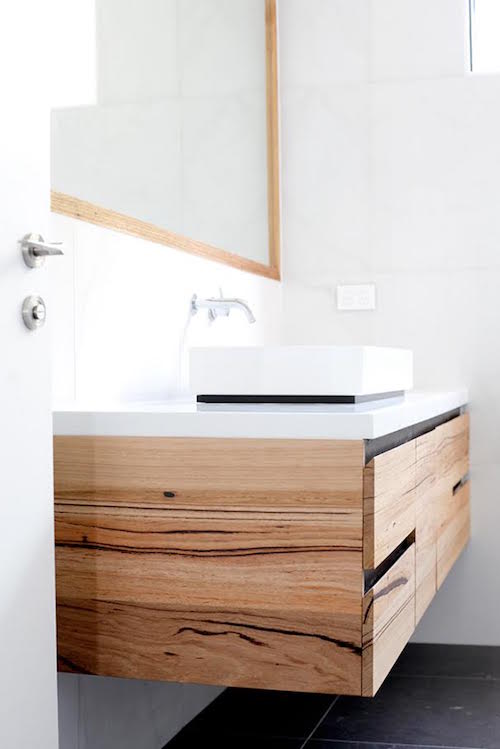 The most popular timber vanity design these days is a floating vanity. There are a couple of structural matters than you will need to address with your builder in the planning stages of your build or reno in order to ensure your walls will be able to take the weight of the vanity. This may be just adding some noggins, or horizontal pieces of timber between your studs prior to plastering or in the case of a very large vanity, putting in some structural steel supports or a couple of nib walls.
The benefits of choosing a custom made solid timber vanity for your bathroom go way beyond its warm and timeless aesthetic. As the surface is fixable, a solid timber vanity has a longevity that surpasses all other options, making it a choice that is not only beautiful now but for many years to come.