With overseas travel still out of reach (well aside from the New Zealand experiment!), many Aussies are creating resort and spa-like bathrooms at home. From sumptuous stone-like porcelain panels to black accents and the biophilia trend, this month is an interesting one for bathrooms.
Artedomus Maximum porcelain panels: Designed to replicate natural stone, these new porcelain panels are not only exceptionally strong and durable, but they're low maintenance, practical and lightweight. Available in five designs (Verdi Alpi, Bleu Di Savoie, Apuano, Royal Platinum and Urban), they're perfect for creating a continuous, uninterrupted pattern for when you want a space to feel larger (the lack of seams is a fabulous feature). The panels have hygienic credentials also; they're coated in a photocatalytic coating that is antiviral, anti-odour, and the first of its kind on the market. POA.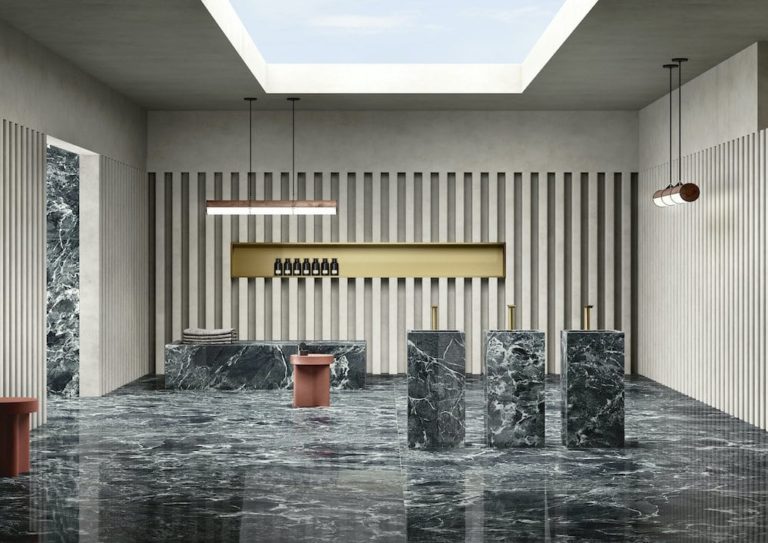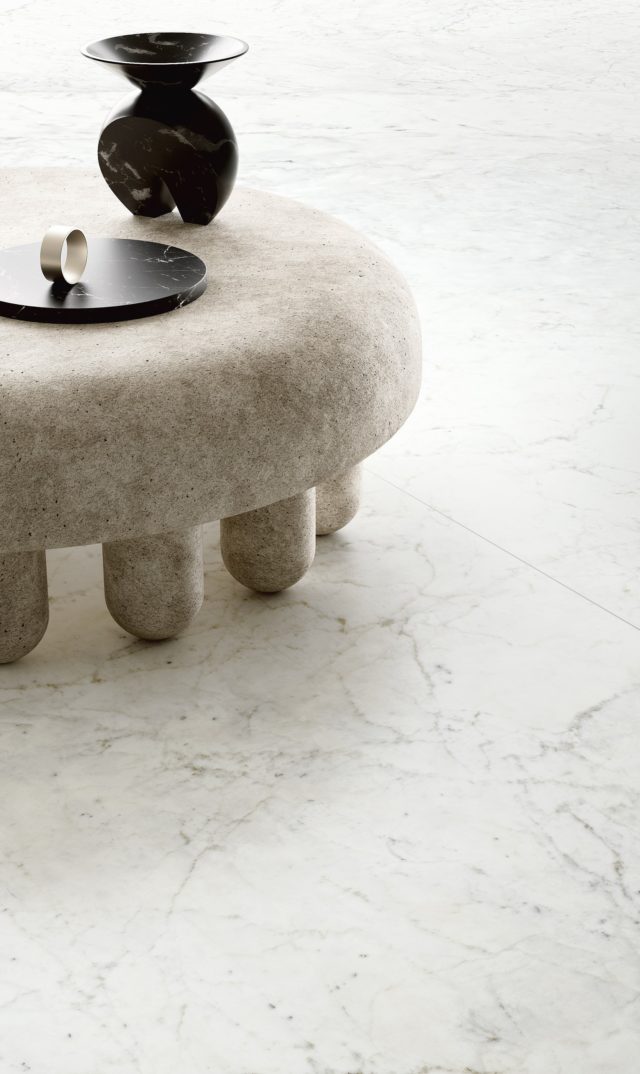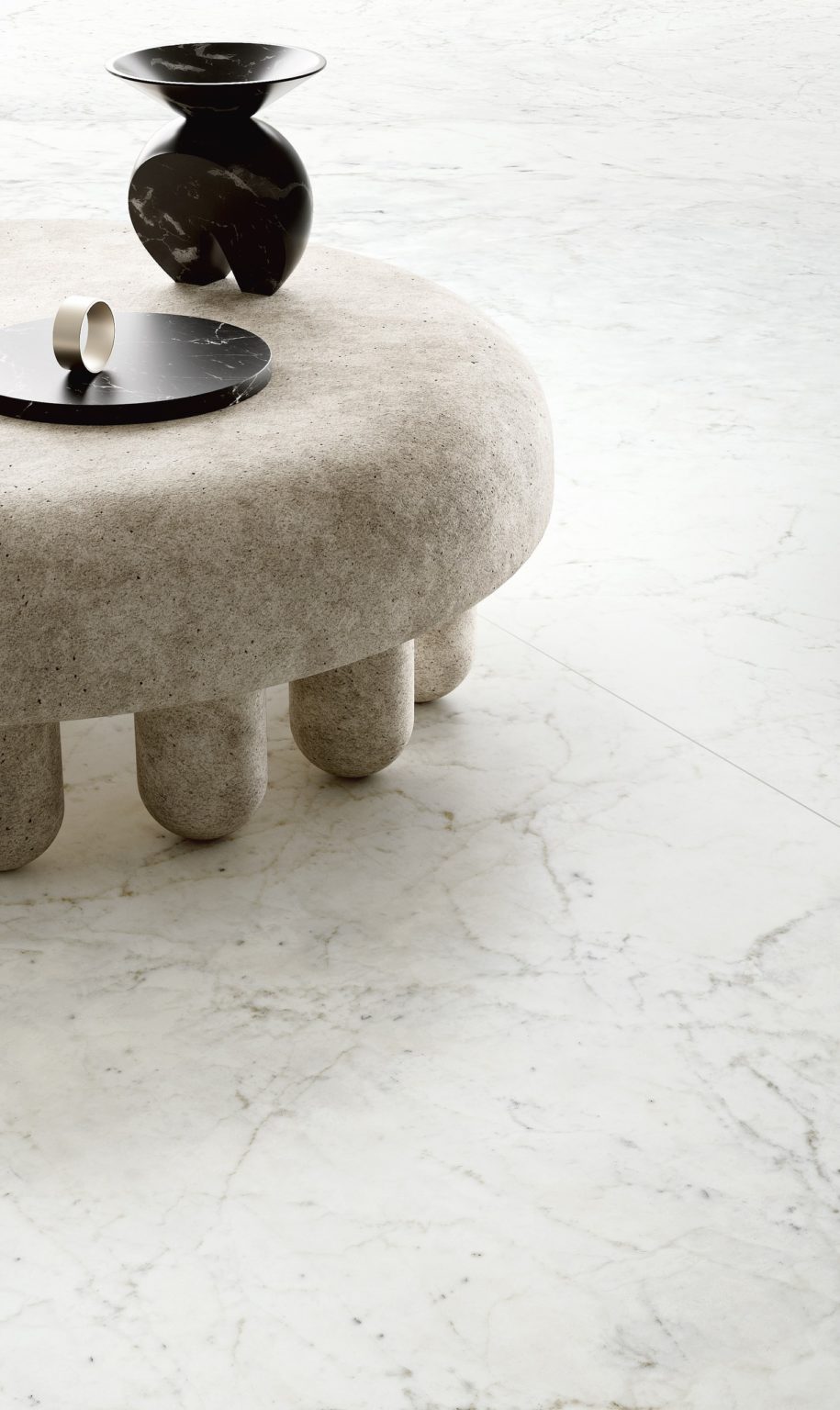 Nood Co: In great news for coloured concrete lovers, Nood Co. has relaunched its surface and wall mounted basin ranges with brand new, more affordable, pricing starting from $720. Yay! And in a special sneak peek, the brand has shared its new Herbert basin with us; it's due to launch soon.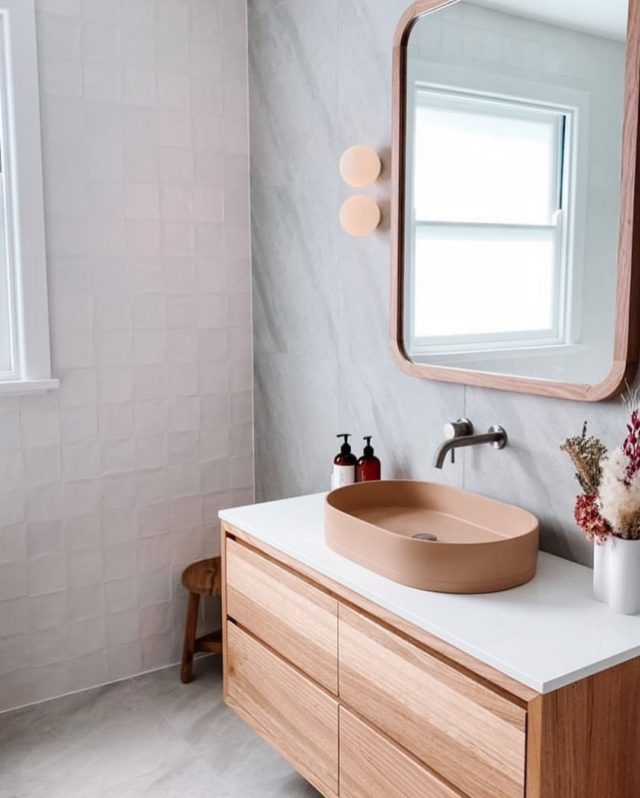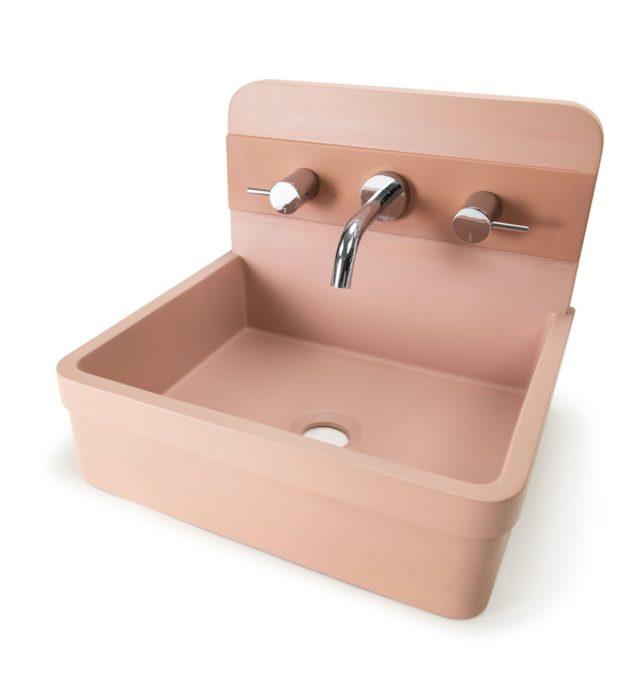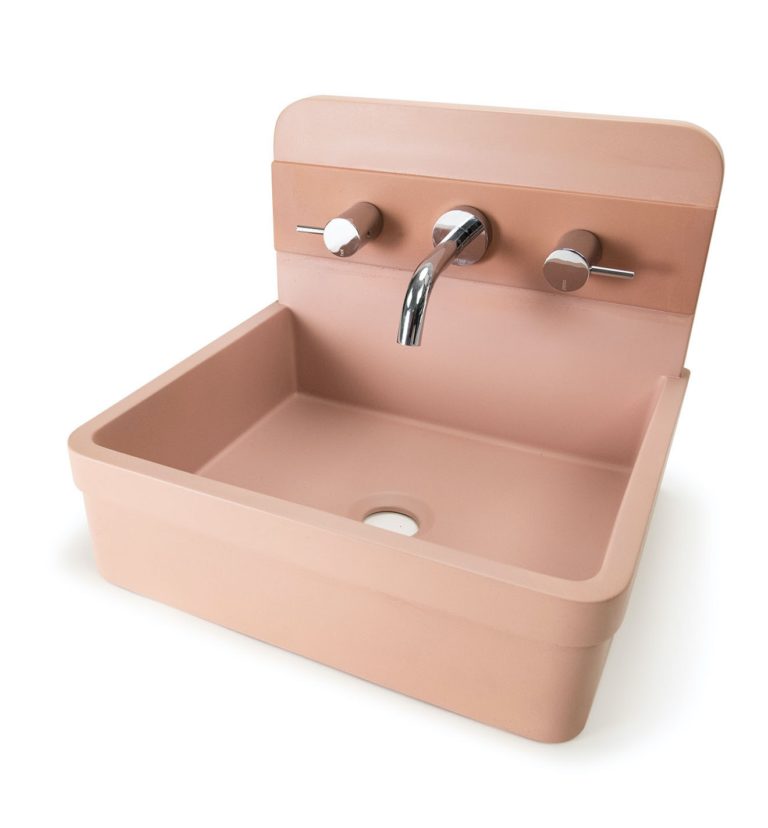 Methven: We love a trend around here so when we heard that biophilia was in vogue, we wanted to know more. Used to describe the "innate and genetically determined affinity of human beings with the natural world," when it comes to interiors, biophilia translates to bringing the outside in via house plants, natural materials and colours.
"Treated timbers and tiles that have the appearance of stone, or are glazed in natural tones, will ground the space in nature. Introducing metallic elements through taps, shower systems, hand rails and cabinetry hardware will add to this effect, while matte blacks can further embody deep rock hues," adds Andy Grigor, head of design and innovation a Methven who explains that his latest range draws inspiration from New Zealand's stunning landscape.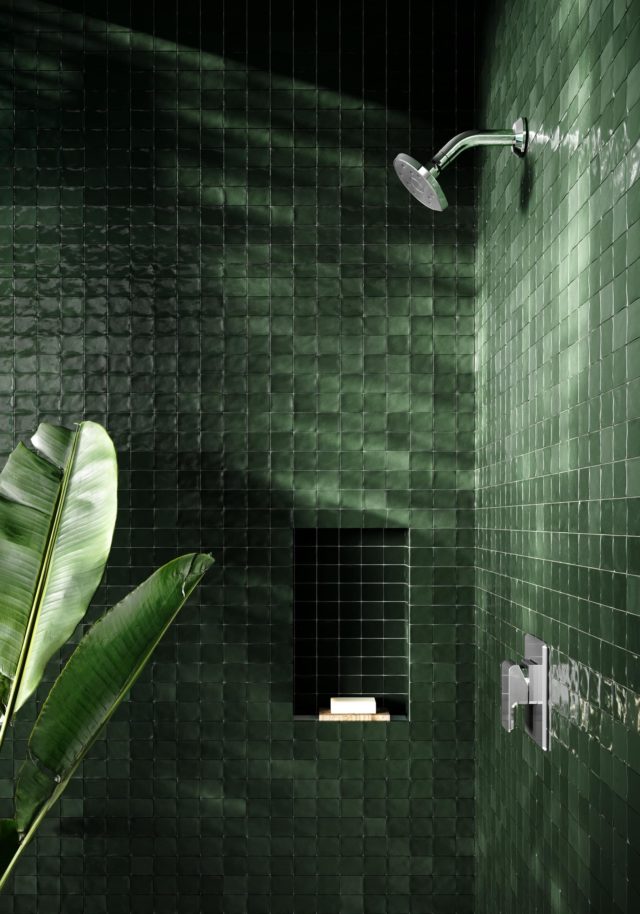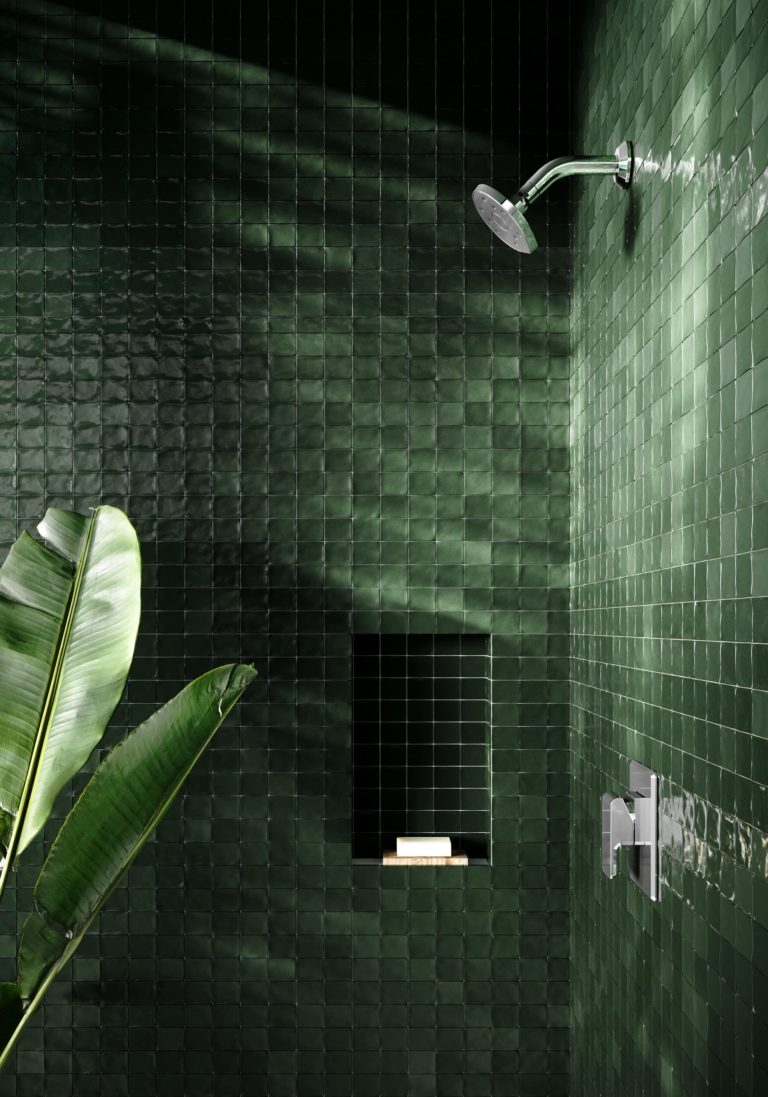 iStone and ZAFF Designs Louise bath: Designed in Italy and distributed nationally by Paco Jaanson, this freestanding bath has a high-back slipper shape and comes in classic white, brown quartz and a rather unusual hand painted floral design. From $4,400.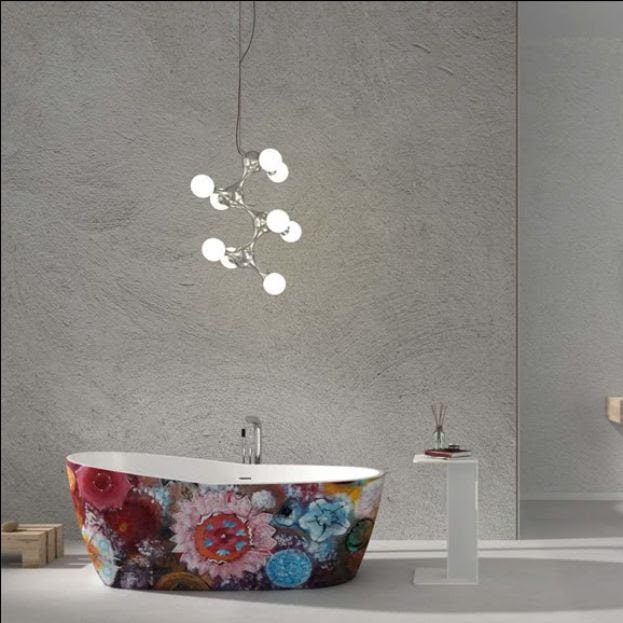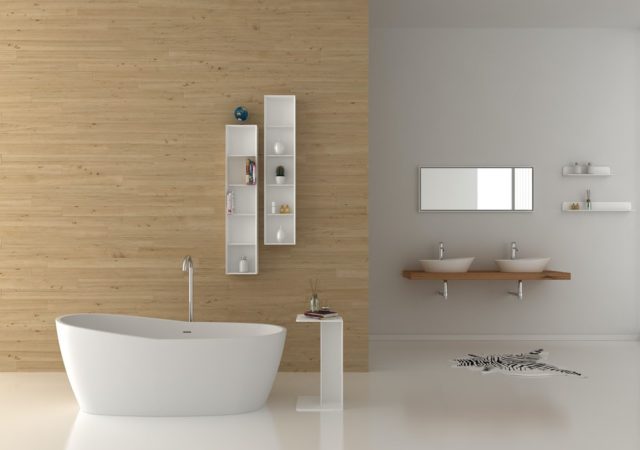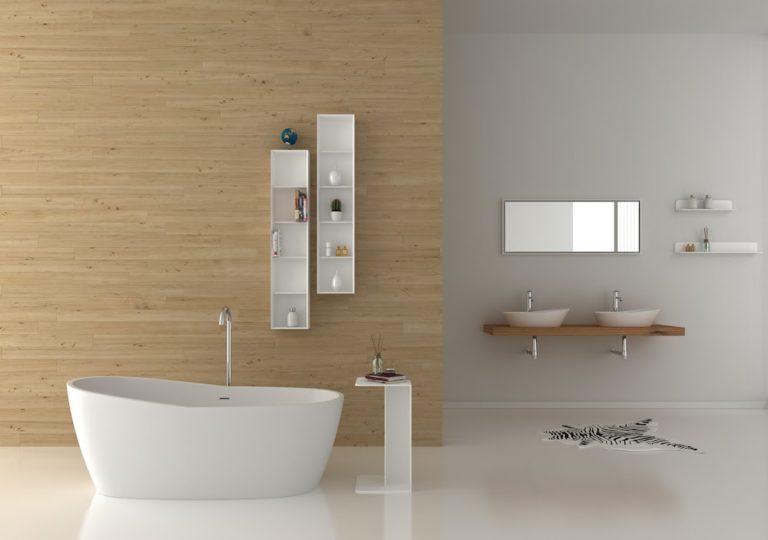 Schots Home Emporium: When it comes to interiors, our penchant for black doesn't seem to be waning and it's arguably never been more popular for bathrooms. A one-stop shop for all things noir, Schots Home Emporium has really embraced the trend with a plethora of options available including freestanding baths, vanities, basins, tap ware and encaustic tiles.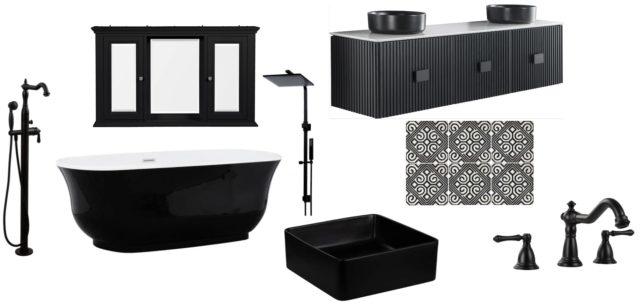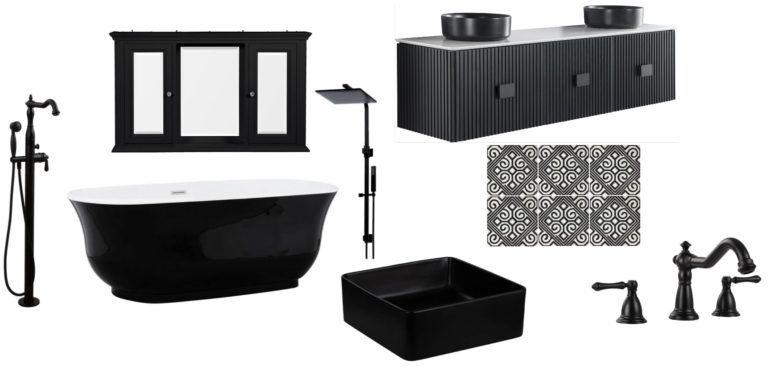 Beaumont Tiles Palm Beach tile: Named after one of Sydney's most beloved beaches, this Australian made decorative tile features a variety of natural plant designs and is available in grey and white.
"This tile was made to bring the relaxation derived from nature into the home of everyday Aussies. After what has been a tough year for many, the Palm Beach range offers that touch of Zen that many are yearning for," says Christie Wood, Beaumont Tiles design specialist.