While Australia's homewares scene has continued to dramatically improve over the years, when it comes to bathrooms it can still be a little tricky to find stylish wares to put the icing on the cake. Oliver Thom, the exclusive bathroom accessory store launched in 2019, has well and truly filled that gap, which is probably why it's been such a big success.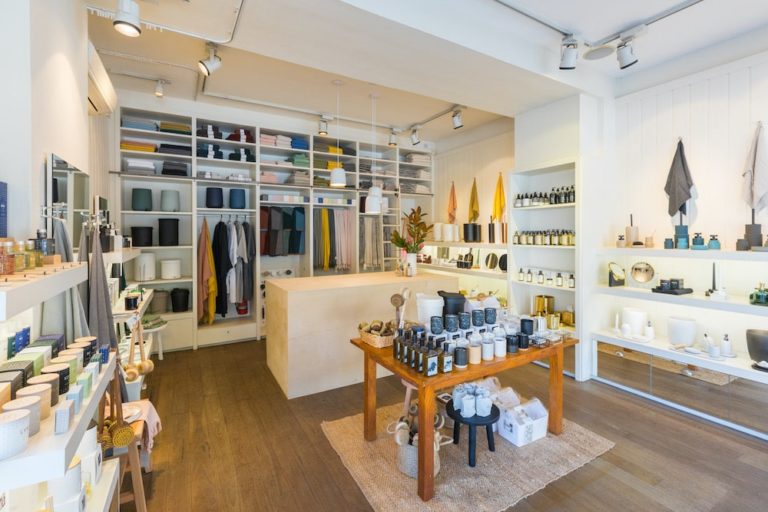 "Over the years of working in bathroom design, I noticed a real lack of high-end, well produced bathroom accessories that were easily accessible in Australia. We would fit out really beautiful luxe bathrooms and then struggle to style them and give them the finishing touches they deserved," explains co-founder Kaety Thompson. She spent many years as a design consultant and buyer at high end bathroomware store Candana, before starting Oliver Thom with its owner Marc Reed.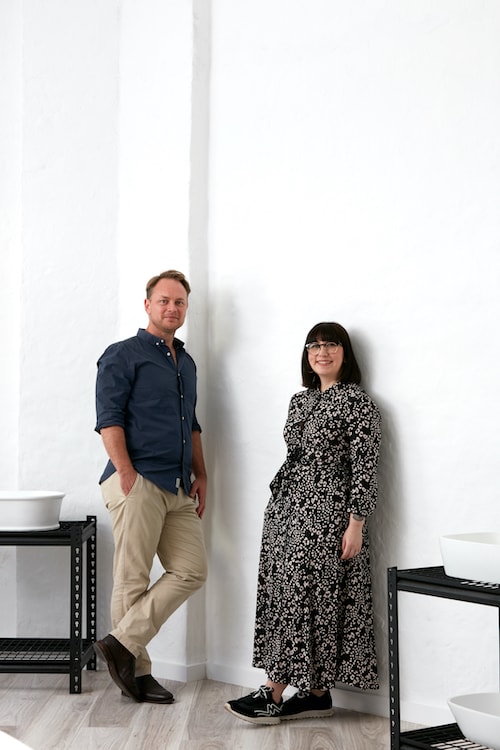 After combining Marc's business savvy with Kaety's interior design prowess, the pair decided on a business name that is both personal and clever. "Oliver is Marc's middle name, and Thom is the beginning of my surname Thompson. Simple but effective, we thought Oliver Thom sounded like a stylish, design enthusiast and imagined a whole persona to fit the store," says Kaety of the business that started as an online store in 2019, before becoming a physical one in Sydney's Woollahra a year later.
The bricks and mortar store was developed in response to feedback from clients who really wanted to see the products in real life before specifying them. Opening the store proved to be the right move as it instantly improved brand exposure and boosted sales. "It's probably a 60/40 percent split with in-store sales being the more profitable part of the business," says Kaety.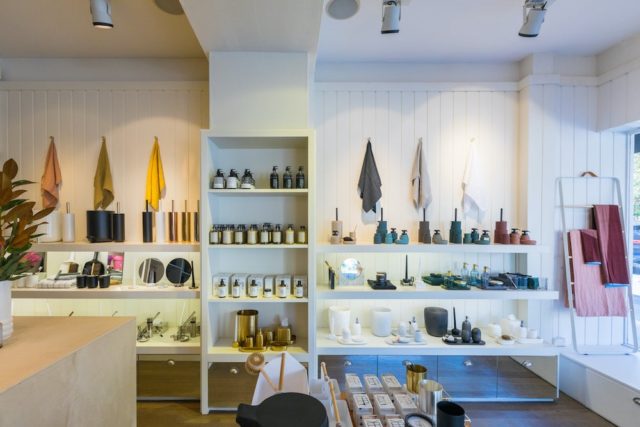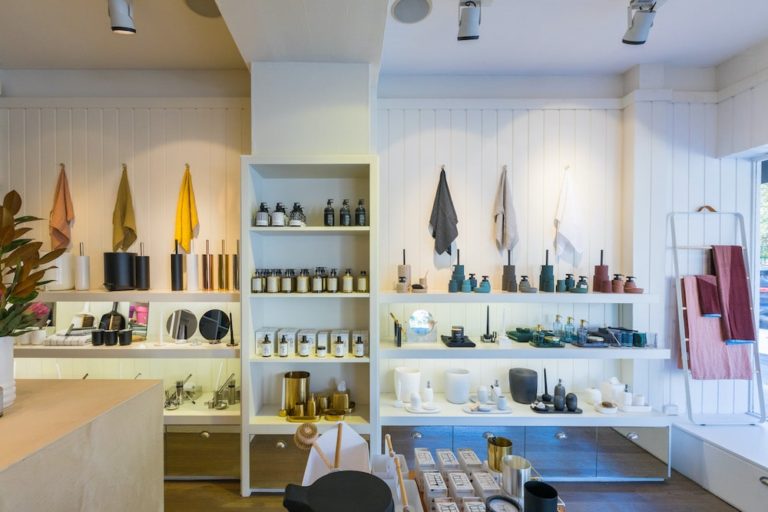 The store is located close to Candana which works well – customers who have just finished a renovation or new bathroom can pop down to the store and get everything they need style it. "Our shop corner on busy Edgecliff Road has been extremely beneficial in terms of exposure, so even if customers aren't able to find parking (which is often the case in Sydney!) they can jump online and view the full range."
As for which items are the most requested, predictably they are the ones that are usually the ugliest – toilet brushes and bins! "They are absolutely necessary in the bathroom, but they often end up being the least thought about, which doesn't make sense if you're designing a beautiful bathroom and then finish it off with ugly bins and toilet brushes," says Kaety.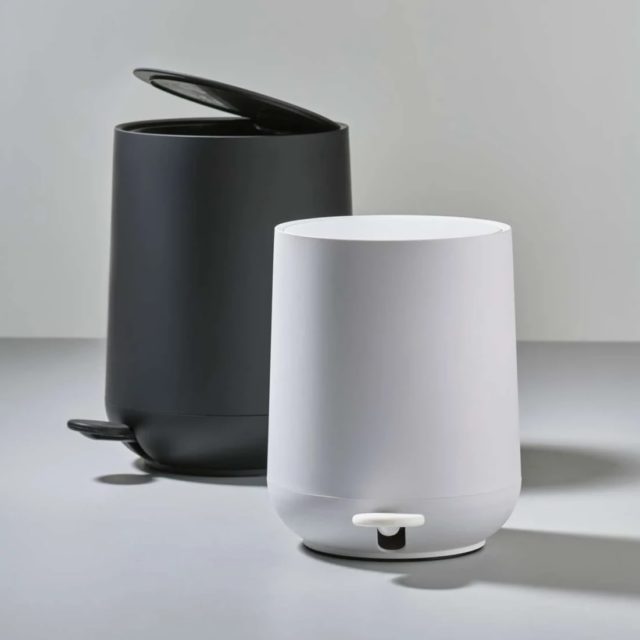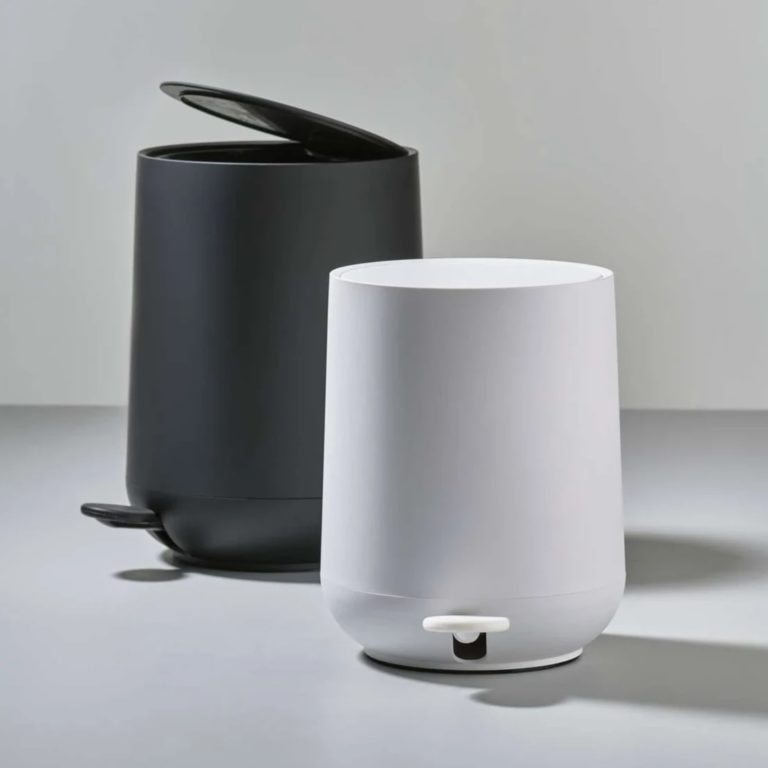 She admits that finding stylish alternatives for those items hasn't always been easy. Oliver Thom's curation of bins are not only pleasing to look at but they won't rust or look aged in a few years' time.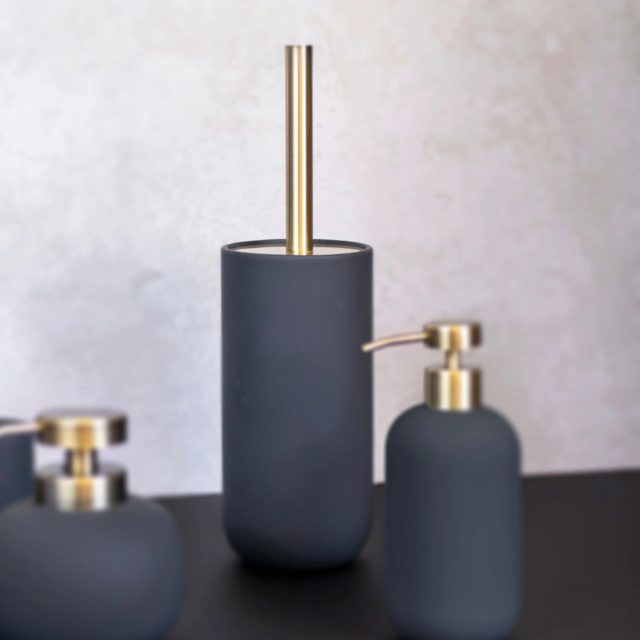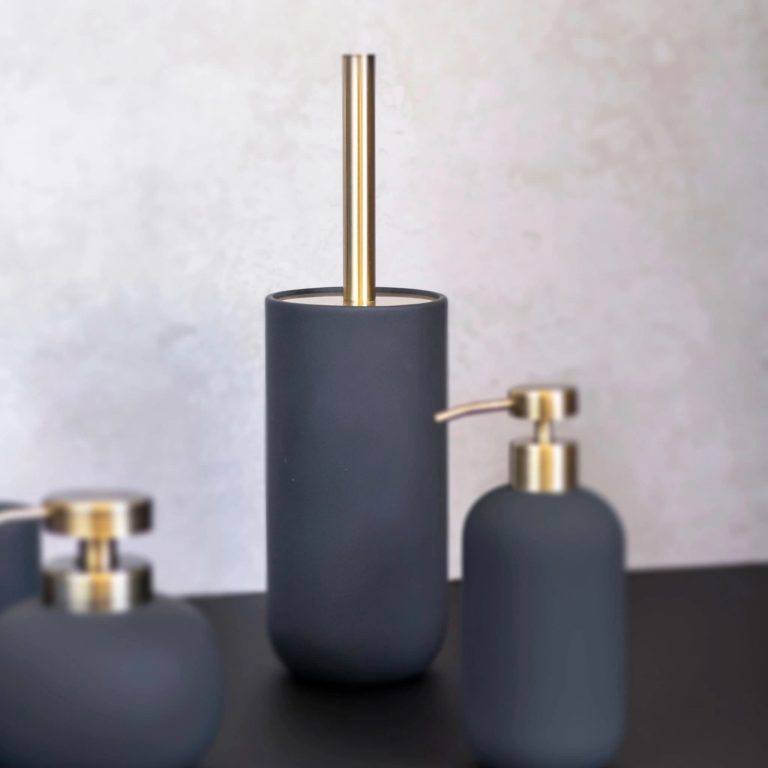 Also popular is the Frama Apothecary range of soaps and lotions that come out of Copenhagen. "We're one of only a handful of Australian retailers of this product, and they are becoming a design icon," says Kaety.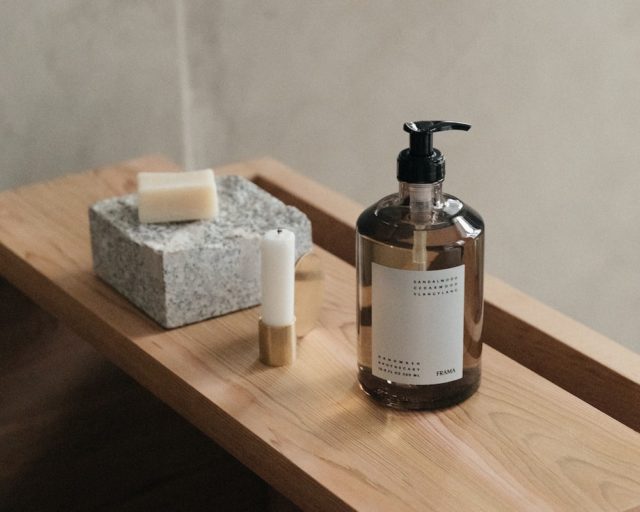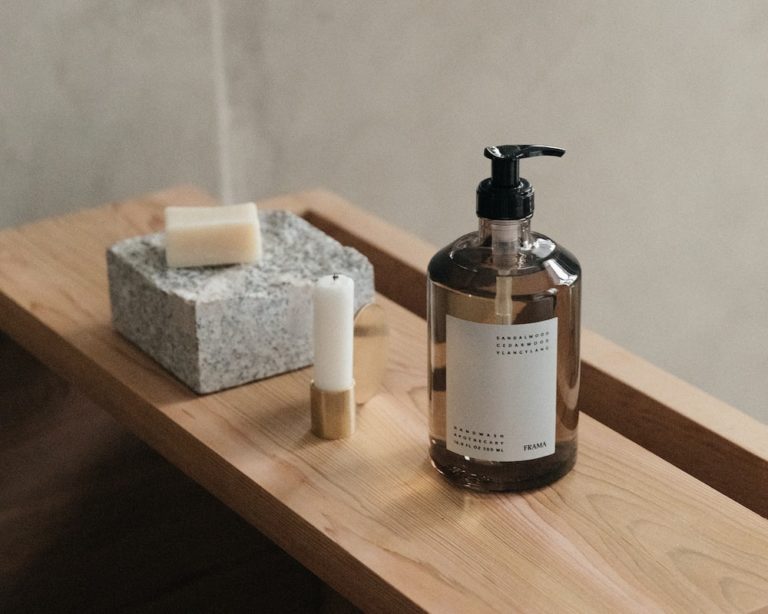 Unsurprisingly, their own range of across-the-bath caddies are another top seller. Designed in collaboration with the San Francisco artist Tina Frey, they are hand cast and finished in black or white resin. They're certainly the most stylish bath caddies we've seen. In addition, the Baina Josephine hand towels sell out every time they are restocked. "The simple check design and feel of organic cotton will always ensure they are a coveted item," says Kaety.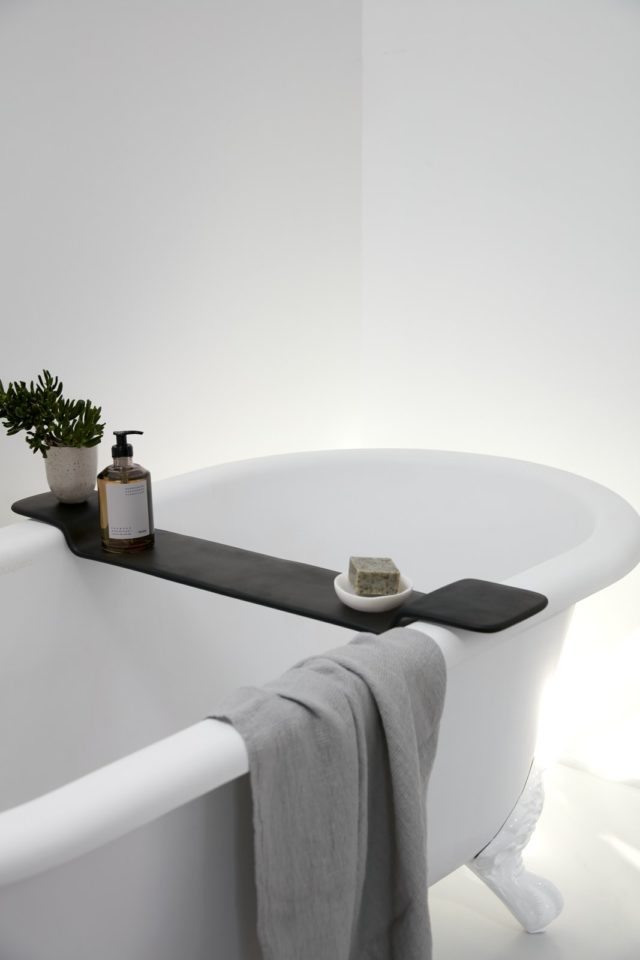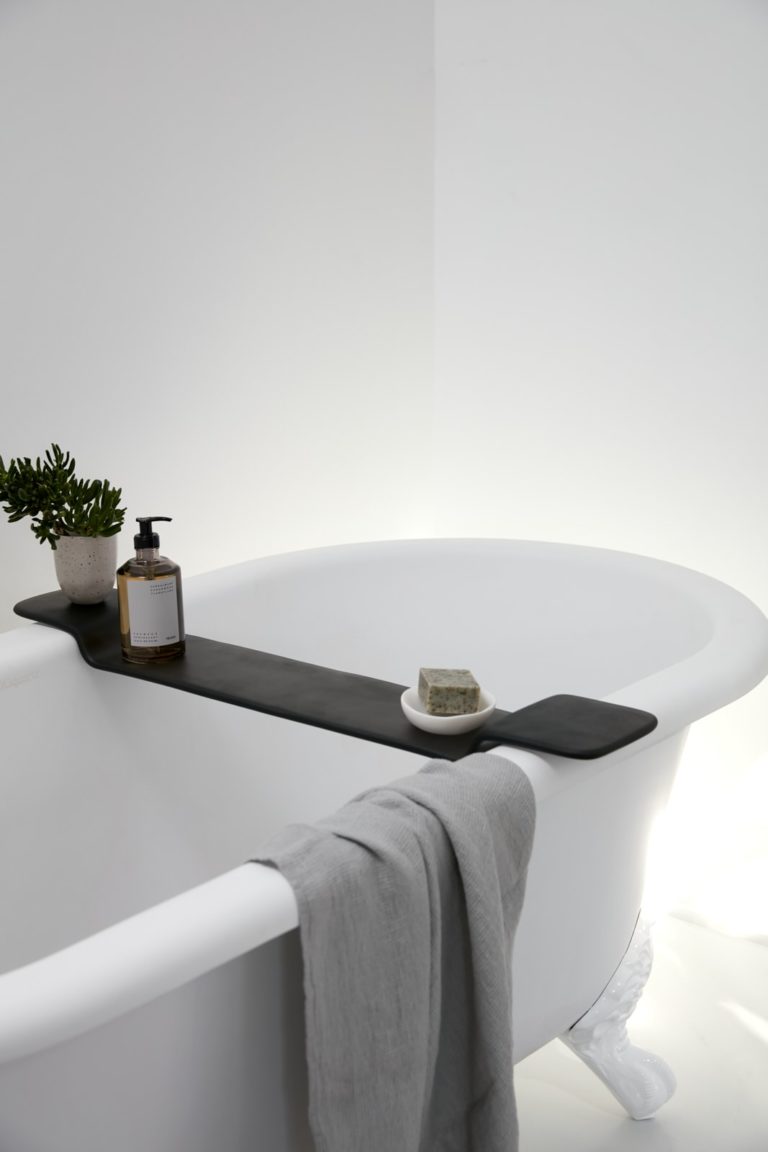 And as with many furniture and homewares retailers, Oliver Thom has seen a boon in sales since the onset of COVID-19 in March 2020. "Just like I think the rest of the building and design industry, we were lucky that our customers were able to spend money that they would normally reserve for travel and hospitality on their homes, and making them beautiful."
Kaety's favourite three products under $100
Tradition beech wood bath brush by Andrée Jardin's, $60: "Our Andrée Jardin brushes are made in France by third generation artisans. The entire range of brushes is under $100, but if I had to choose a favourite it would be the Tradition bath brush in Beech wood," says Kaety.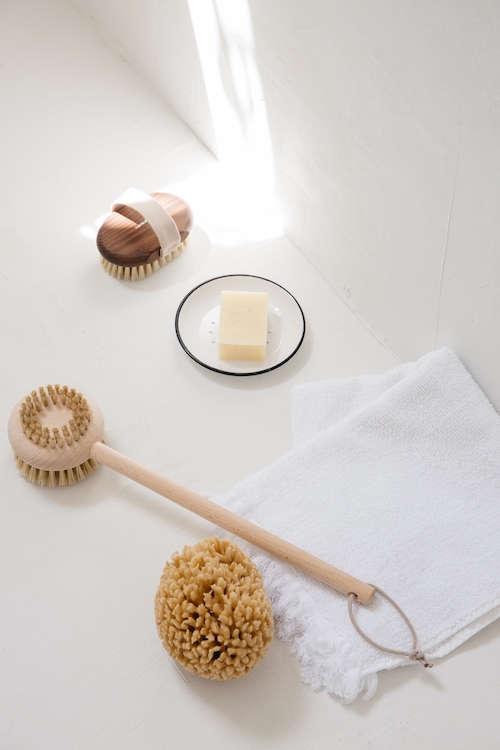 The Raconteur Hamilton Island candle, $75: "It reminds me of holidaying on Whitehaven and the aromas of Australia's natural beauty," says Kaety.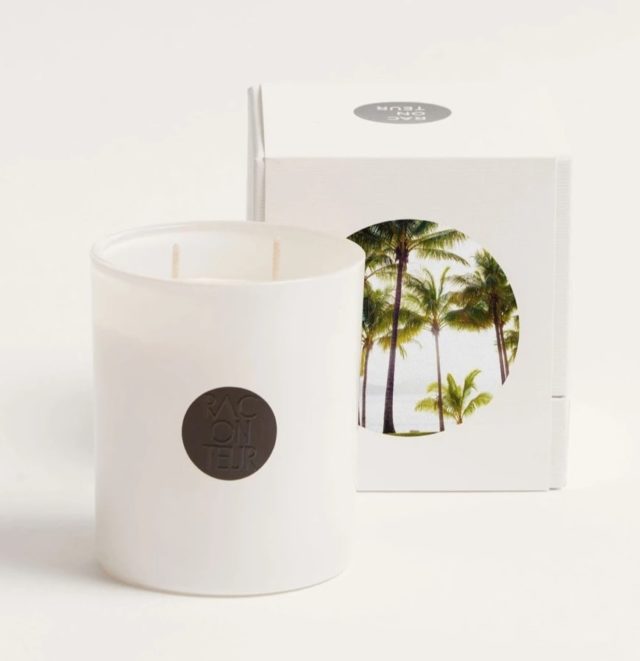 Baina Josephine hand towel, $45: "These hand towels sell out every time we re-stock them, but the simple check design and feel of organic cotton will always ensure they are a coveted item," says Kaety.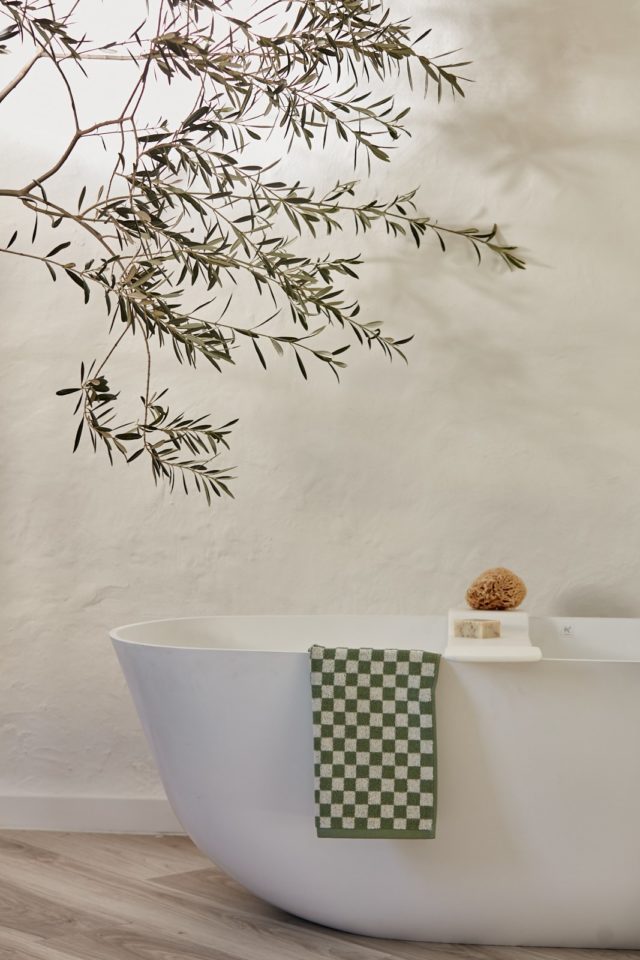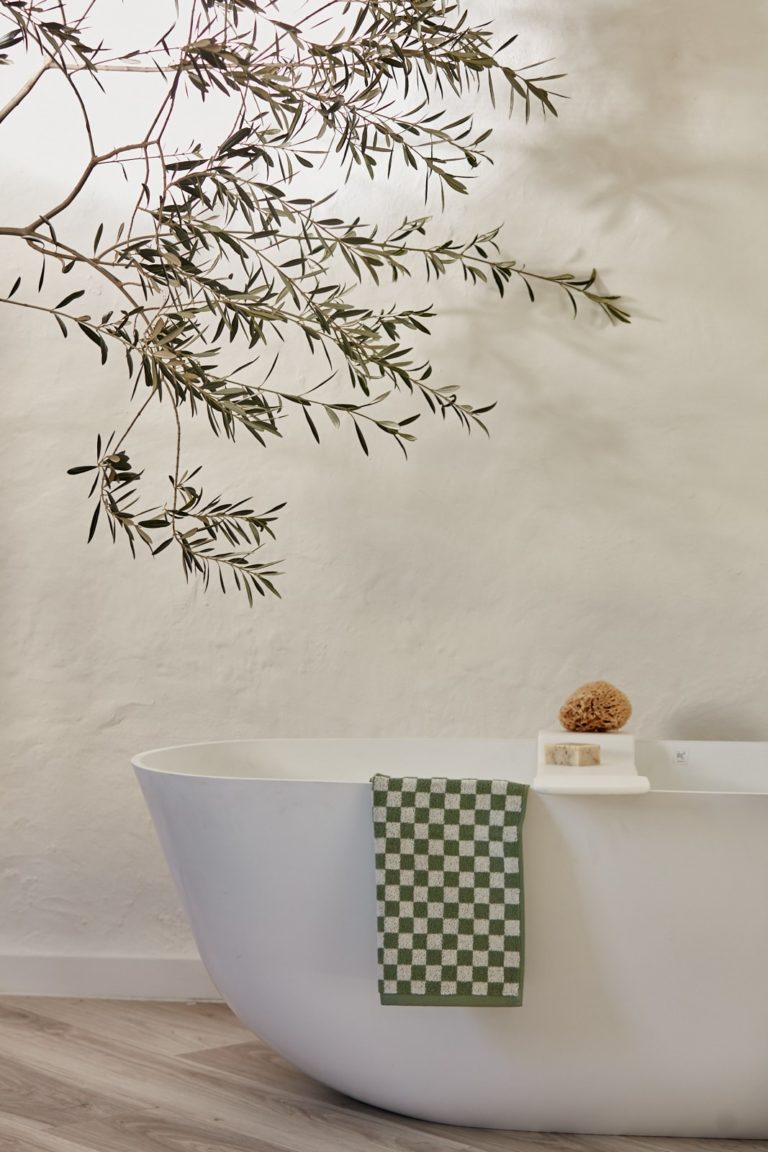 Photography: Jacqui Turk