Give it a few weeks and a bar of soap can quickly become an off-colour, grimey mess (and their hygiene factor has to be a bit questionable, right?!). But the right looking and smelling hand wash pump is so much more than just a great way to clean your hands; it's one of your main bathroom accessories, both pretty and practical! Here we've updated our popular roundup of the best ones out there.
"Whoever said Australia isn't a superpower should come outback," says Leif who has taken over the stylish hand wash space of late with its beautiful scents and chic packaging. The Leif limited edition gold Buddha Wood hand wash ($99) houses one of the brand's signature scents (it's woody and grounding) inside a stunning brass bottle. Showcasing native Australian ingredients, the brand's formulations are vegan, cruelty-free and made in Australia.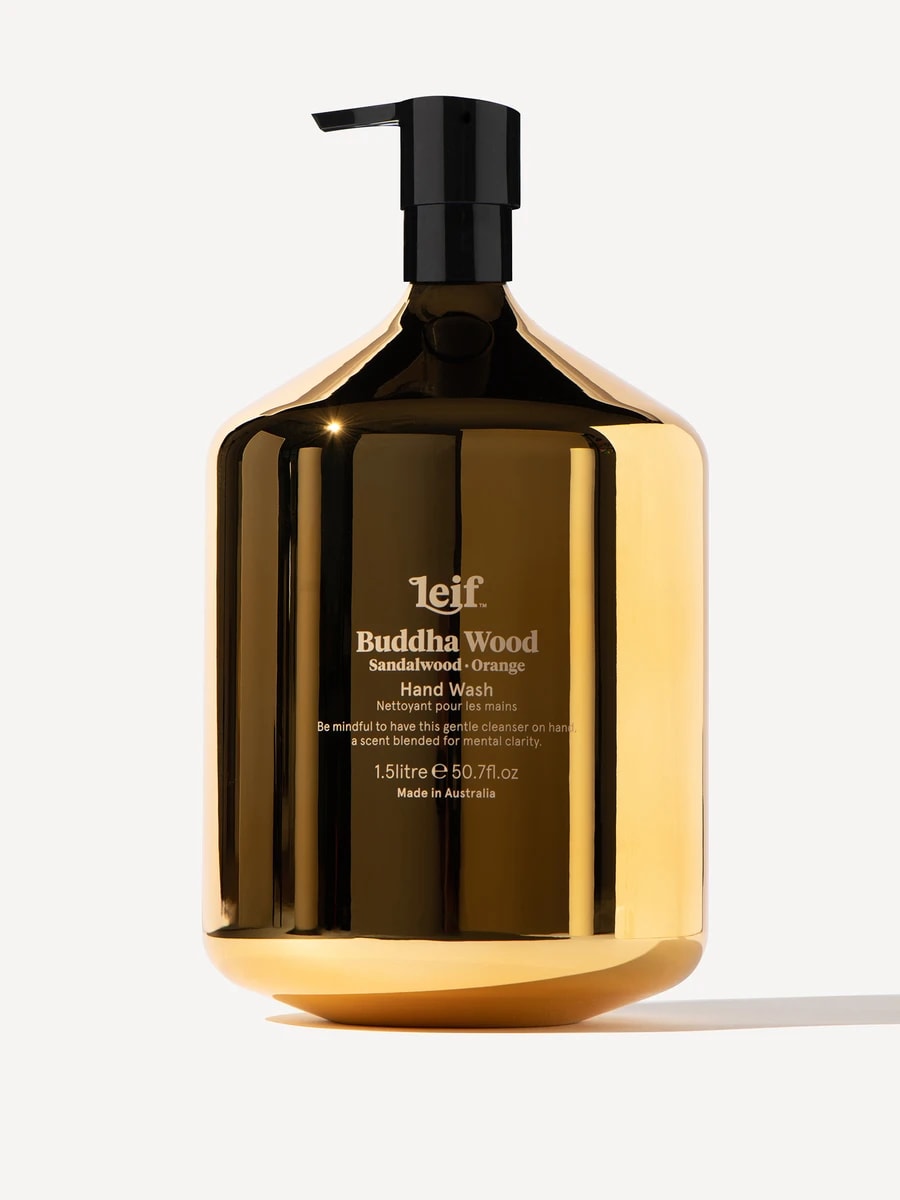 I'm still a long time fan of the Bondi Wash hand washes ($30): Combining the finest natural ingredients with essential oils, each hand wash includes natural moisturisers to soothe and soften. Perfect for those with sensitive skin or eczema. Available in five scents (my fave is Sydney Peppermint and Rosemary), the minimal packaging design looks lovely too (I love that you can actually see the product inside). And the fragrances are amazing!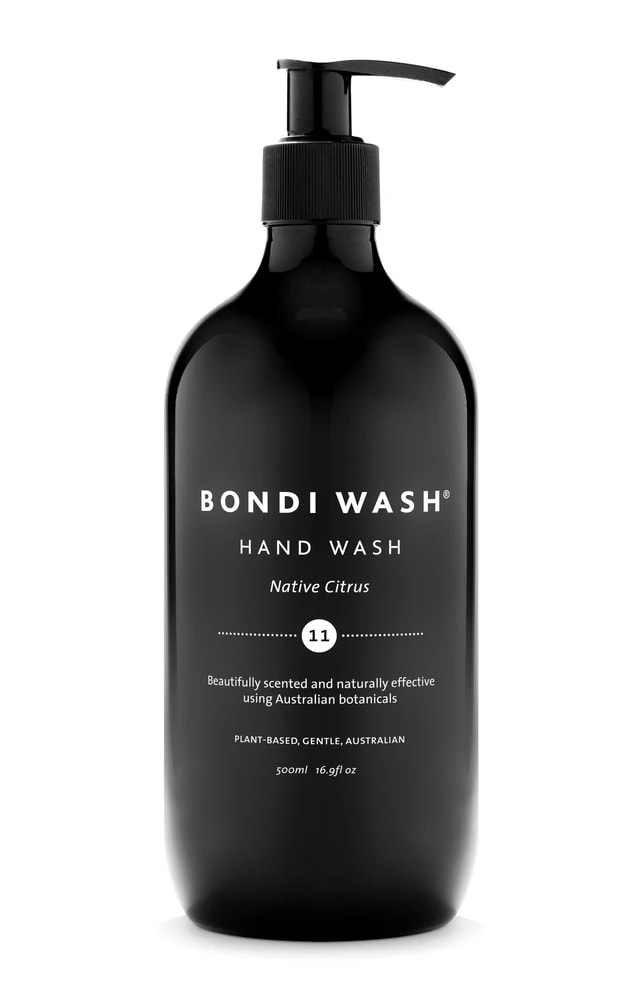 The creation of sisters, twins and former Blockheads Alisa and Lysandra, the AL.IVE Kaffir Lime & Green Tea wash and lotion duo and tray ($79) has been created with design lovers in mind. The products are available in a variety of gorgeous colours including rust, sea foam, blush and black and the hand wash and lotion duo is housed in a chic tray. An eco-conscious purchase, the brand plants a tree for every product sold.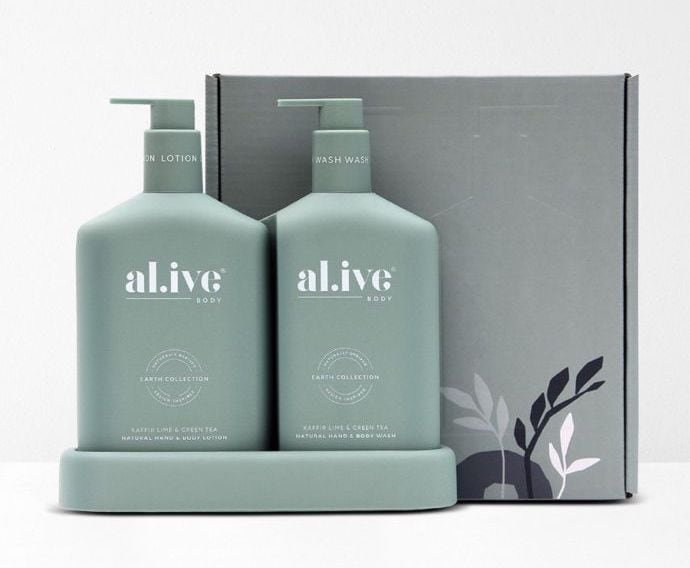 My friends and I used to joke that a sign of making it in life was having Aesop Hand Wash ($40) in your home, because let's face it, it's not cheap (although not the most expensive on this list!)! The older I get though, the more I think that spending a little bit more on everyday treats like this is absolutely worth it! A stylists' favourite the world over, the iconic label and amber glass-look bottle is instantly recognisable! Established in Melbourne in 1987, I also can't help but love this Aussie business success story. Their stores are always beautifully designed too.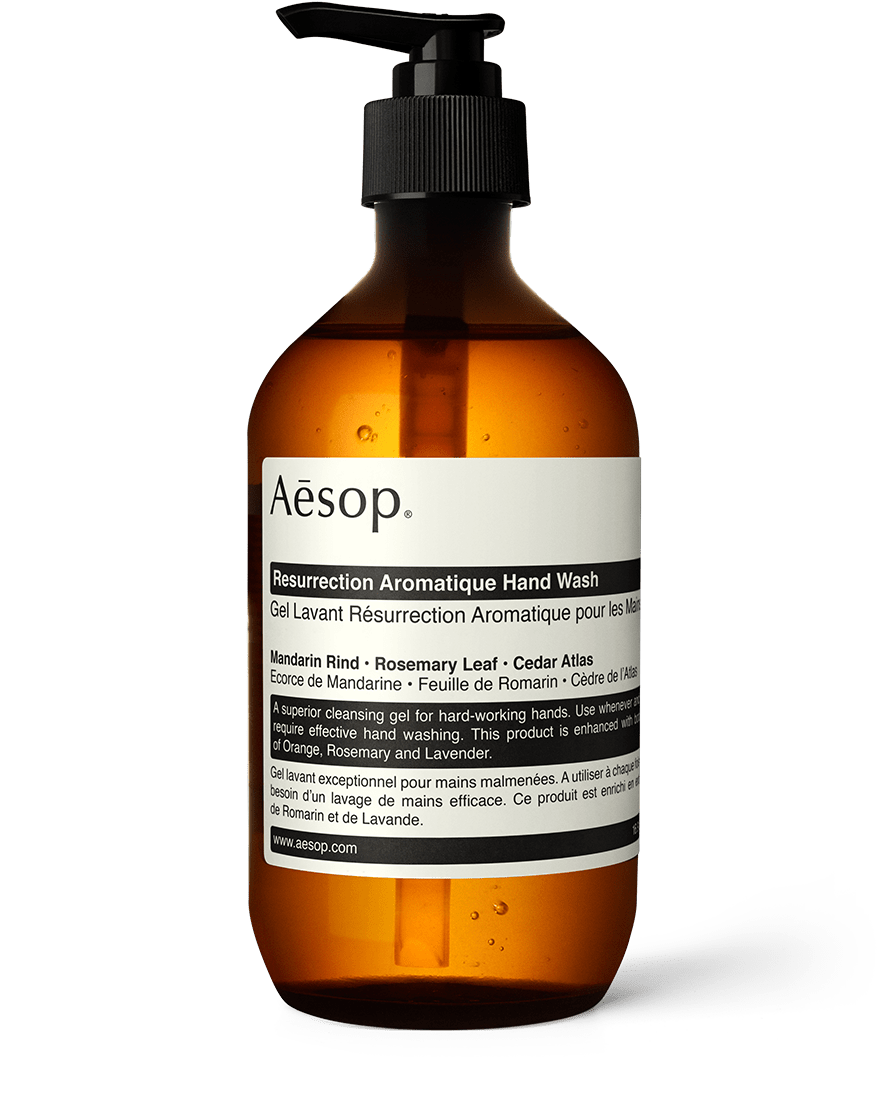 Housed in a stylish glass bottle, the Panier des Sens Marseille Liquid Soap in glass Rose ($34.95) is one of the more beautiful hand wash options on the market. Hailing from Provence, and distributed locally by Saison, the unchanged ancestral formula is cooked in the purest tradition of the Marseille master soap makers (in a cauldron no less!). It's formulated with rose flower oil while violet, muguet and peach notes round out its elegant scent.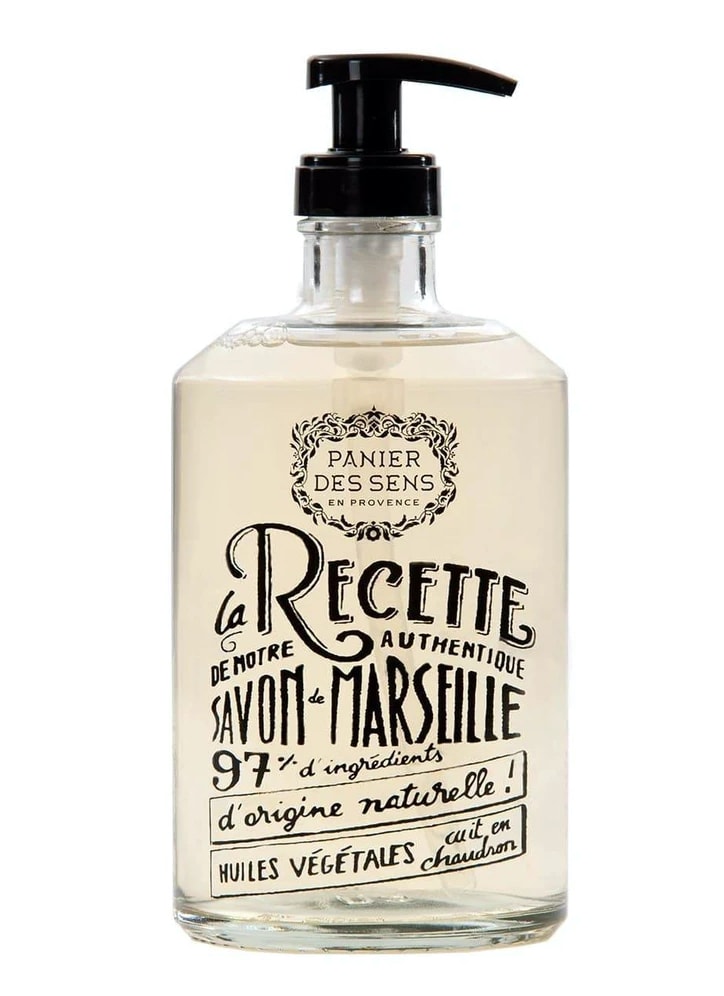 From the company best known for its iconic eucalyptus oil (that's been in Australian homes since 1852!) comes an absolutely fabulous hand wash for a bargain price – the Bosistos Desert Lime & Eucalyptus hand wash ($4.99). And while the bottle isn't the most beautiful of this bunch it is simple and clean and, the scent it leaves on your hands is delicious. The product is is enriched with Australian native botanicals including Desert Lime which is known for its anti-ageing properties.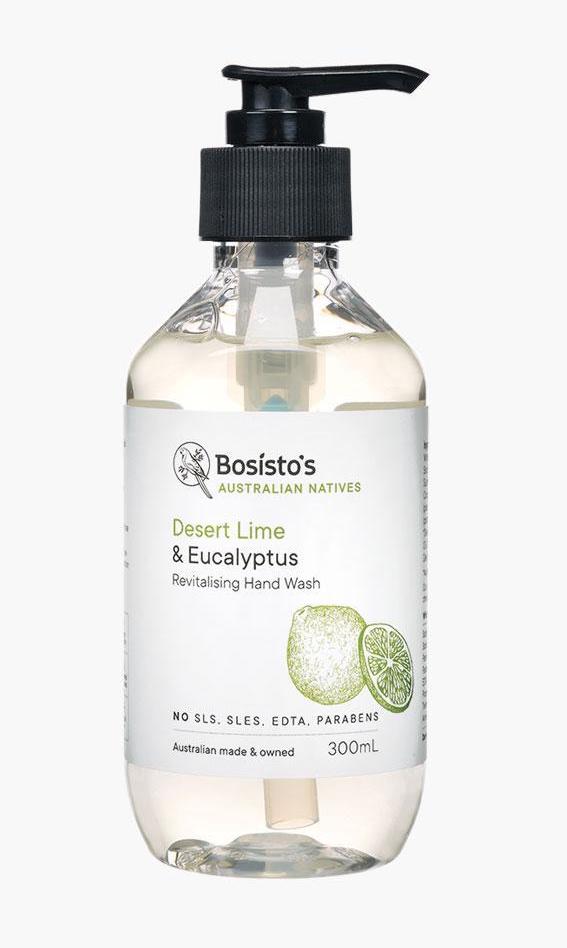 Part of Mecca's in-house brand, the Mecca Cosmetics Nourishing Hand Wash ($40) is designed for a little everyday indulgence and we love its simple monochrome design. The hand wash is scented with delicate notes of clove, juniper berries, tobacco leaves and oud while key ingredients include nourishing avocado oil, rejuvenating lemon oil and beta glucan which ensures moisture penetrates the skin. Once the product is finished, the bottle can be returned to the store where it will enter a recycling program and be made into something new.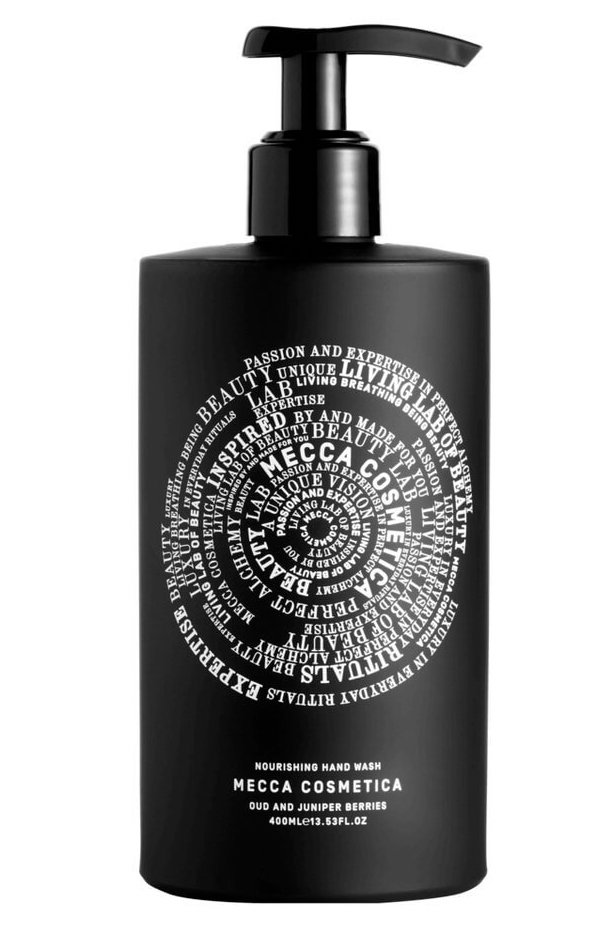 Another Aussie brand that has made it overseas is Grown Alchemist, with its organic ingredients, commitment to sustainability and focus on products that actually work. Their hand creams are also amazing in my opinion! I love the packaging and the amazing scent of their Sweet Orange, Cedarwood and Sage Hand Wash ($29) They have other fragrances too.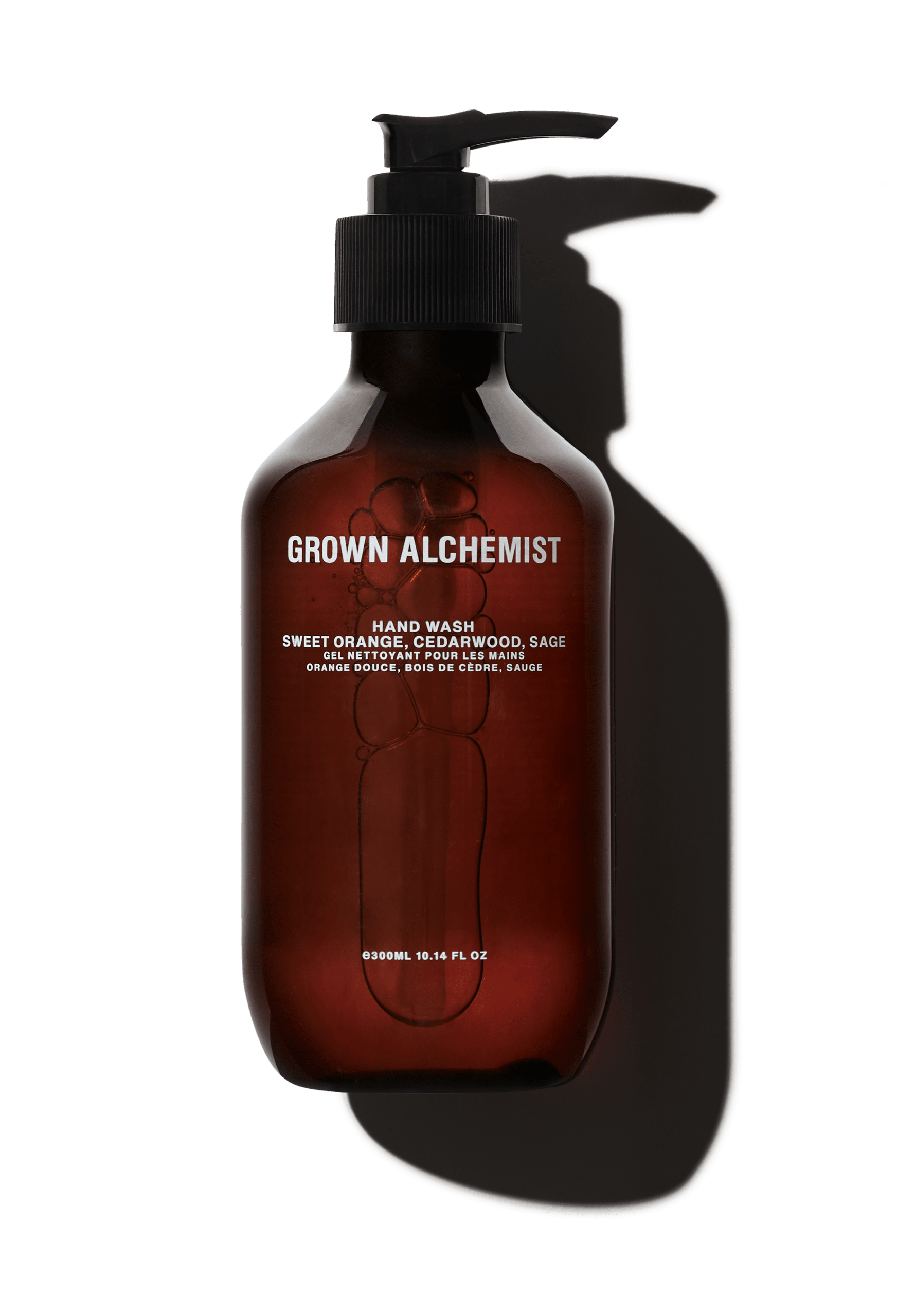 Beautifully designed and naturally-derived, each Thankyou. hand wash ($7.50) refreshes refreshes and nourishes your skin. But that's not the best part, every bottle helps get water, toilets or hygiene training to people in need. Buying from Thankyou is a real win-win! And they keep doing cool collabs too, like their most recent with homewares brand Sage x Clare. Great value, great looking and a great cause!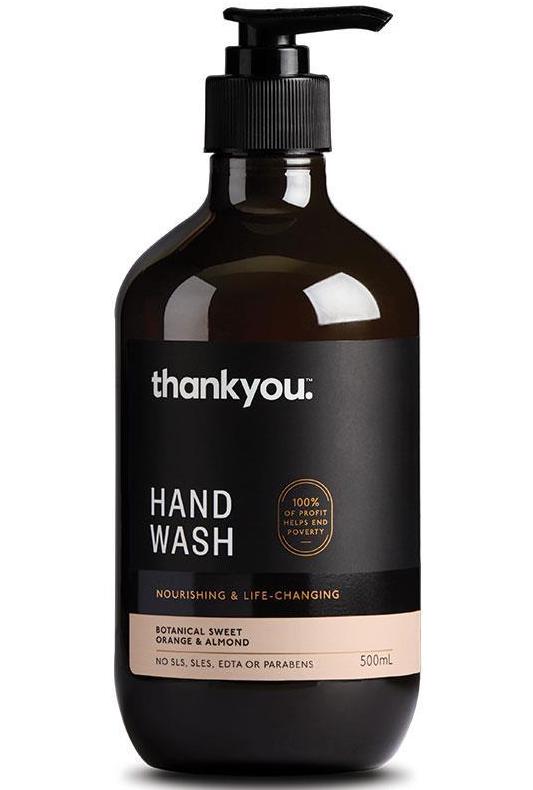 We hope you liked this list. Let us know what you would add.
This post has been updated for 2021.
5 ways to accessorise your bathroom