It's a big call – especially in this job – but I think this has to be my favourite home I've seen all year. An idyllic property afloat Sydney Harbour, its picture-perfect surrounds are matched by a beautifully restored and redesigned interior, with clean lines and a soft, pared-back palette.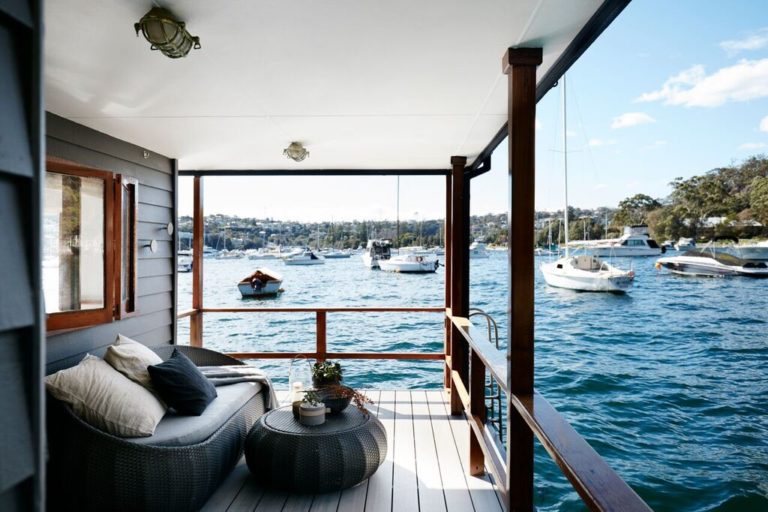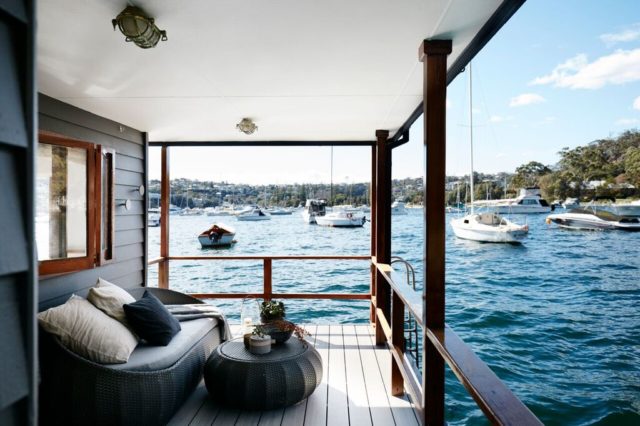 Designed by Infinite Design Studio, the two-storey houseboat moored in Pearl Bay, Mosman, is the holiday retreat we all want. On the first floor is an open living and kitchen area with deck, as well as a double bedroom and ensuite. Upstairs is the master suite, with a large bathroom, reading area and entertaining deck. Light, ventilation and openness take centre stage, fostering a sense of spaciousness and connection with the stunning surrounds.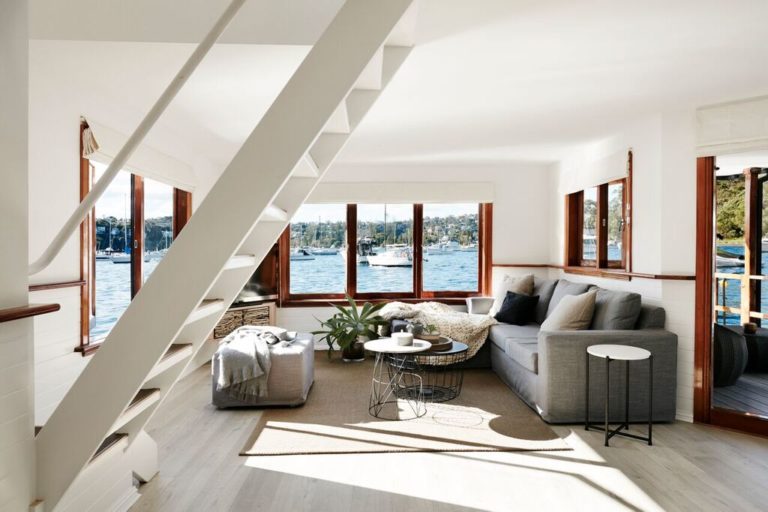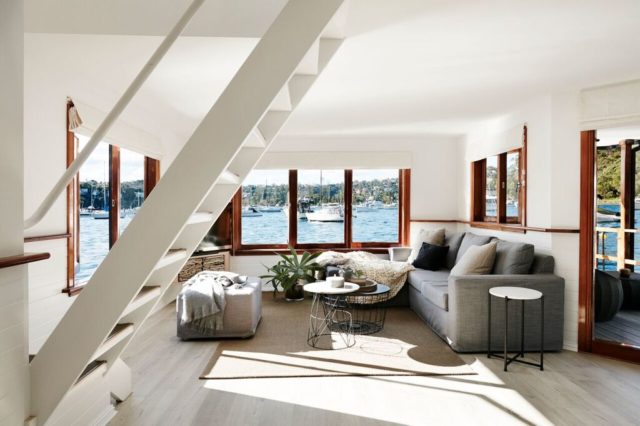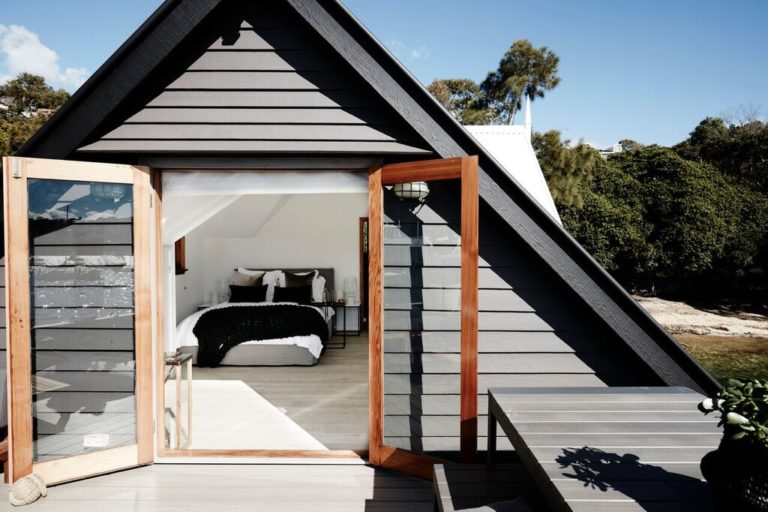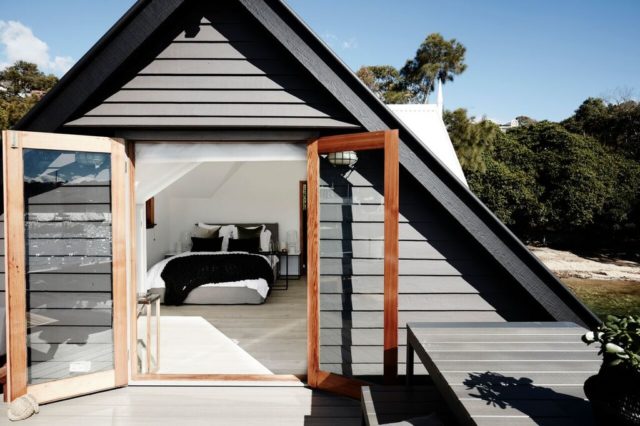 Infinite Design Studio transformed the interior and exterior living spaces with materials that reference the natural environment. "I am a big believer in spending time on site to immerse myself in the location and to understand how best to integrate the qualities of the surroundings into the design," says principal Michelle Macarounas. "This property sits in such a fabulous location that we created an extremely pared-back palette so as not to compete with the views and environment."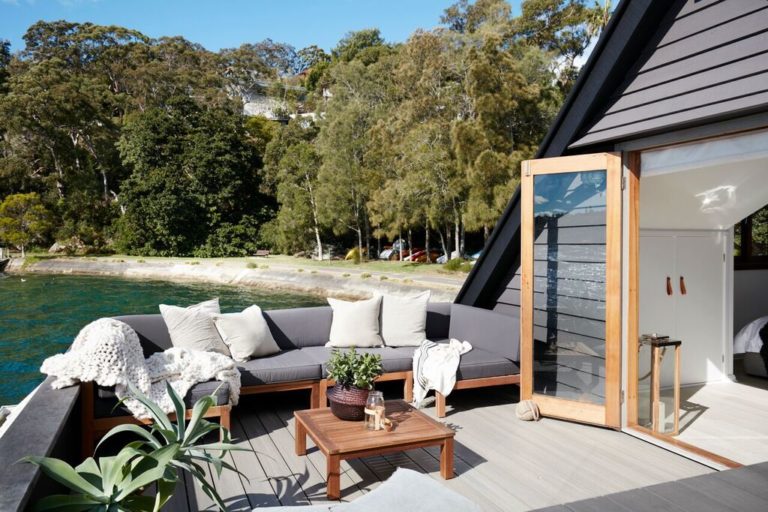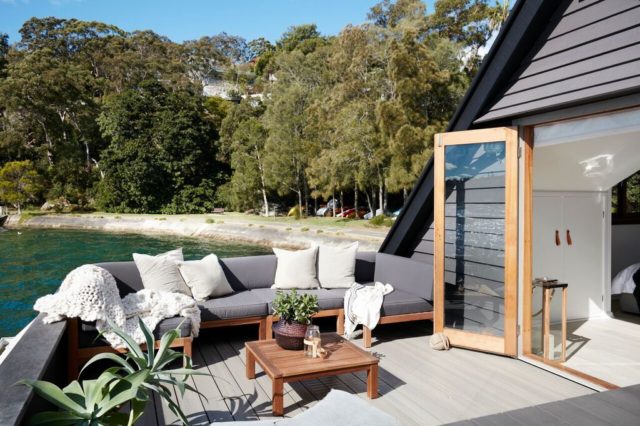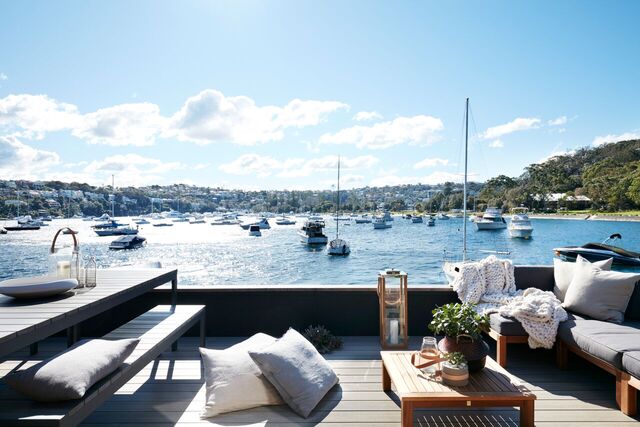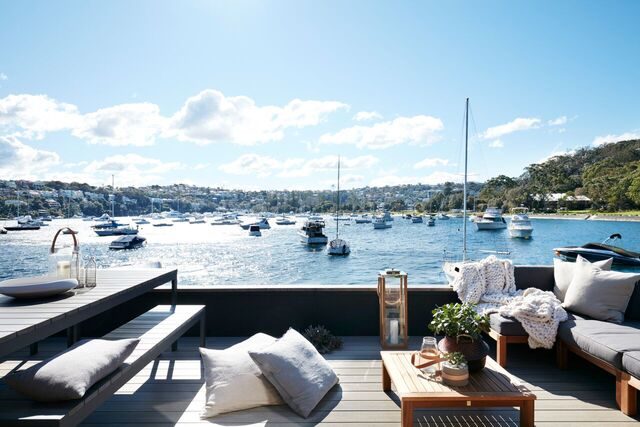 Inside, French oak flooring, cream-coloured travertine tiles, contemporary joinery and custom-made furniture are a lighter counterpart to the darker weatherboard exterior. Views of the harbour are captured through timber-framed windows, while circular mirrors throughout the home reference portholes and enhance the natural light and openness.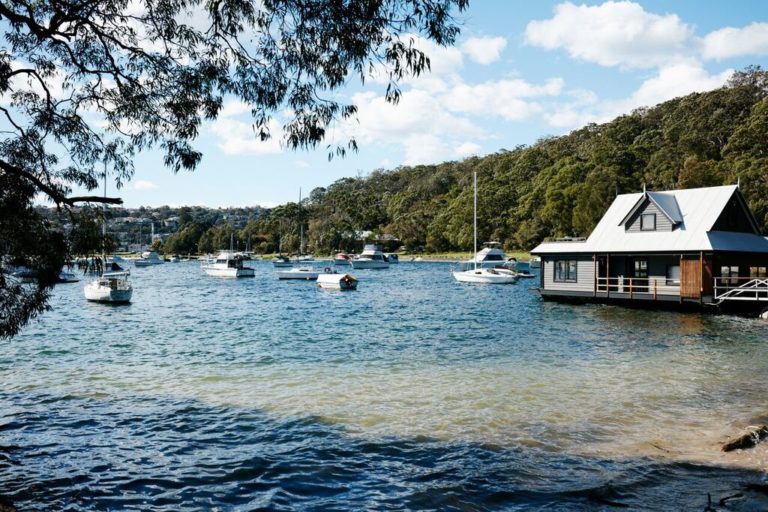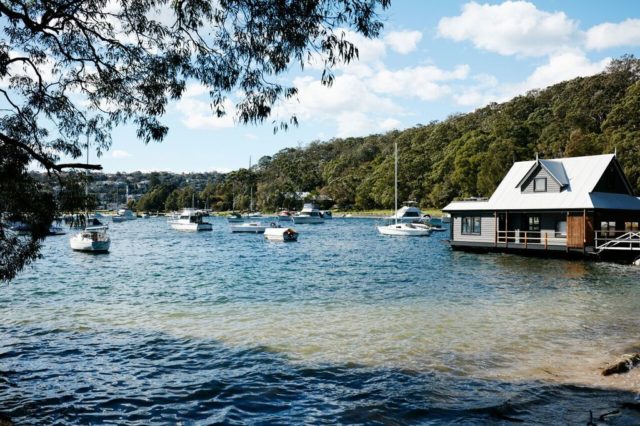 The houseboat was originally constructed from parts of a barge built in the 1800s, which transported produce across Middle Harbour before construction of the Spit Bridge in the 1950s. To preserve this history, Infinite Design Studio restored the heritage features, including the timber windowframes and benchtops that date back to the original barge.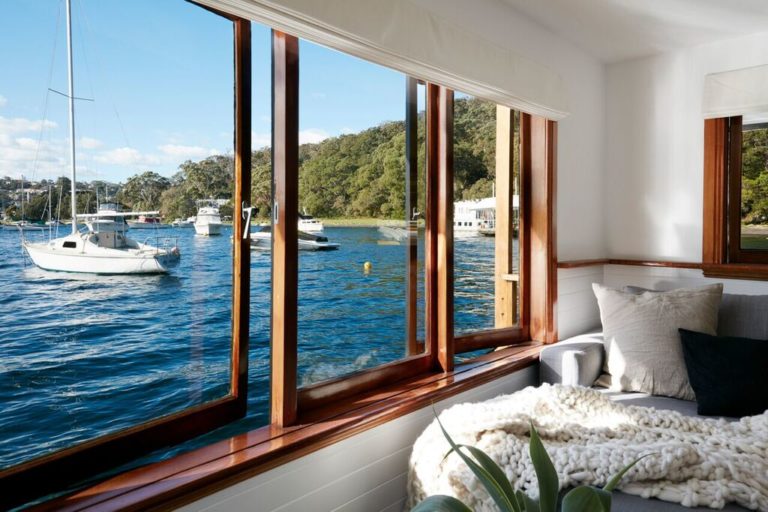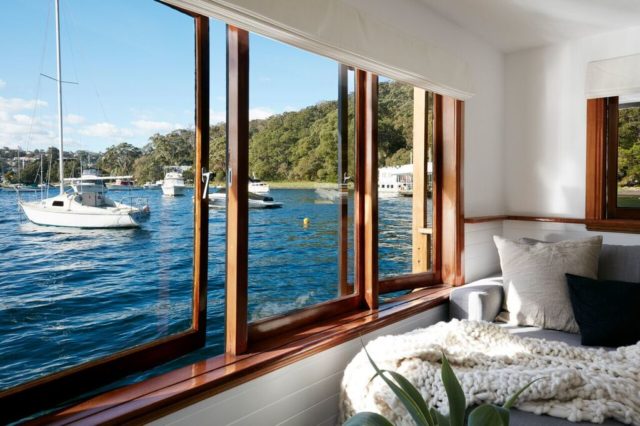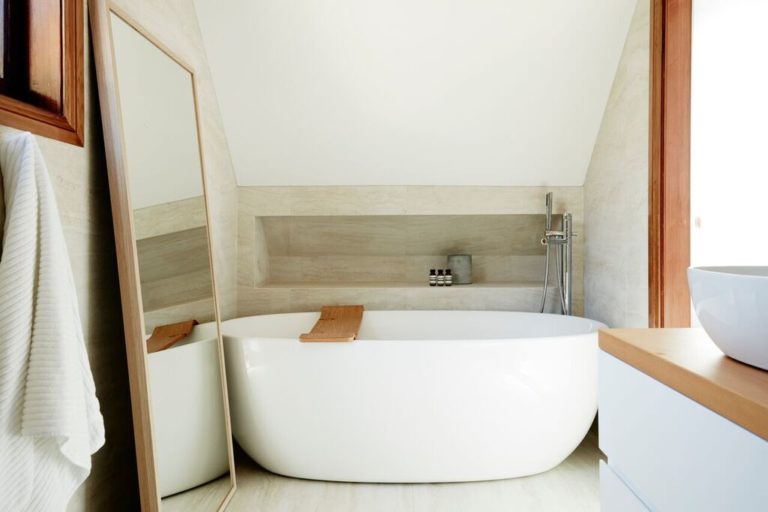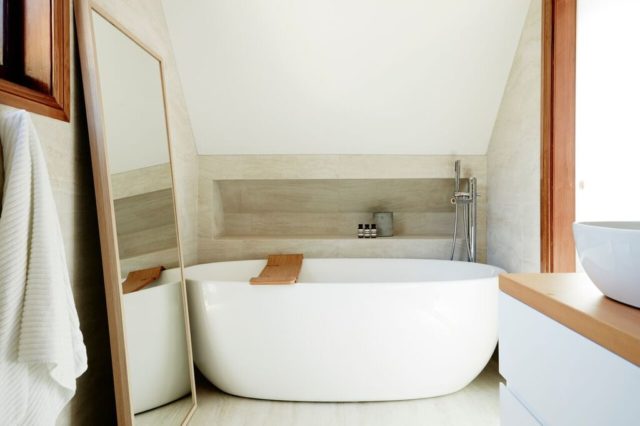 A unique and exceptional home, the design pays respect to the vessel's history, takes advantage of its privileged location and provides contemporary luxury living on one of the world's most dazzling waterways.