Shopping from the comfort of your home is nothing new but being able to really see how furniture could look in a room before committing to buying it online, now that's next level. And take it from a self-confessed technophobe, it's easy (not to mention fun). Efficient shopping is definitely a concept I can get behind!
I've recently got acquainted with the amazing range of designer indoor and outdoor furniture from online retailer Vorsen and I was lucky to be one of the first to take their new AR (augmented reality) for a spin. Want to know if a certain stool will fit and look good at your kitchen bench? Or if a sofa suits your living room? If a side table complements your existing armchair or if an outdoor setting will work on your deck? Let's face it, none of us enjoy returning items we've bought that didn't work the way we visualised in our head when we clicked 'check out' but AR now means you can try before you by, without leaving the house!
And while I'm pretty good at visualising when it comes to my home, heaps of you tell me you just can't do it! Only now you can, with AR.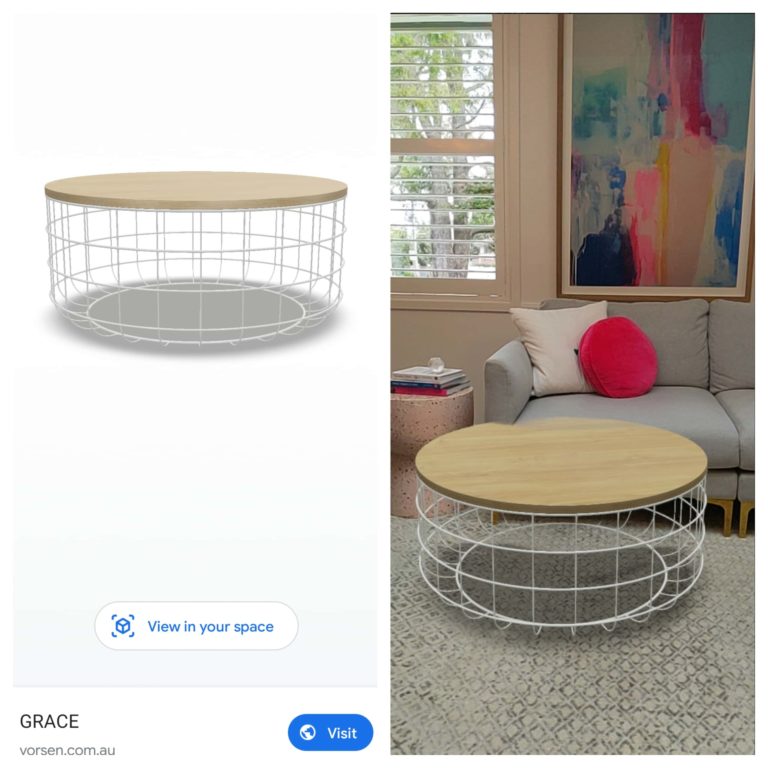 These images show Vorsen's popular Coco Kitchen Stool in vintage blue ($389) in my kitchen (in real life and in AR via their website). It's so realistic it blows my mind. I will say the AR version looks a lighter colour and I put this down to the bright light in my kitchen because I tried it elsewhere in the house too and it looked much more similar.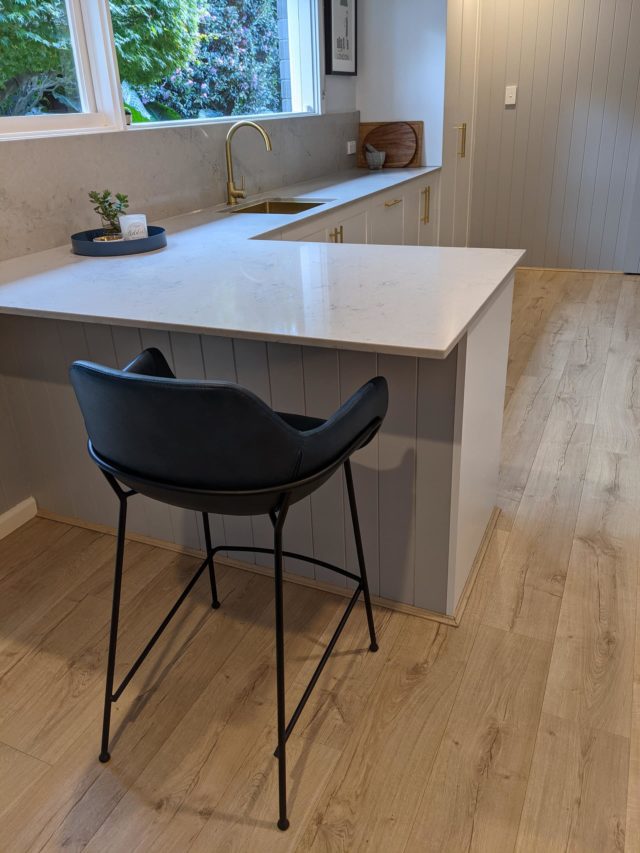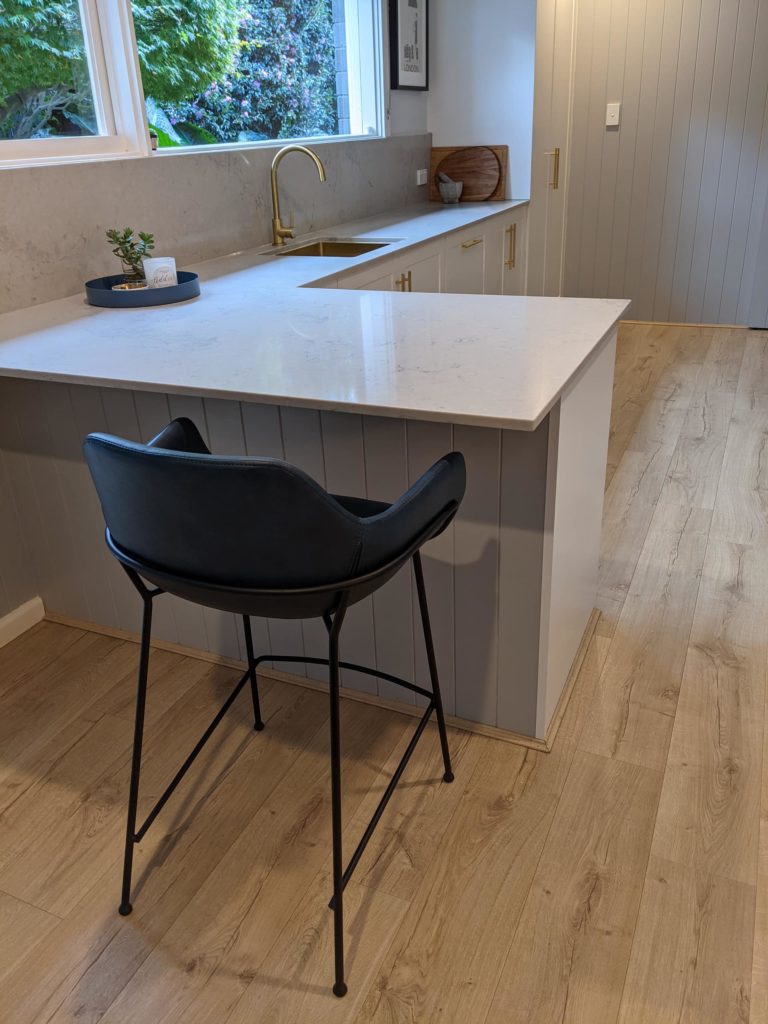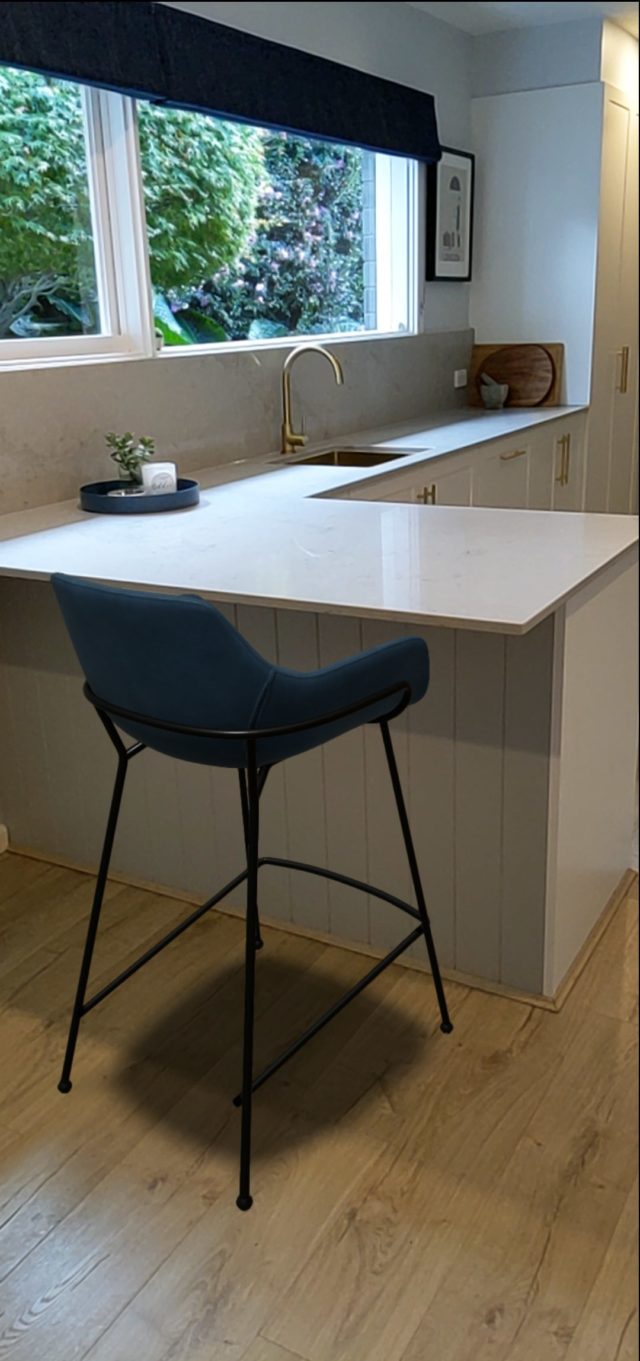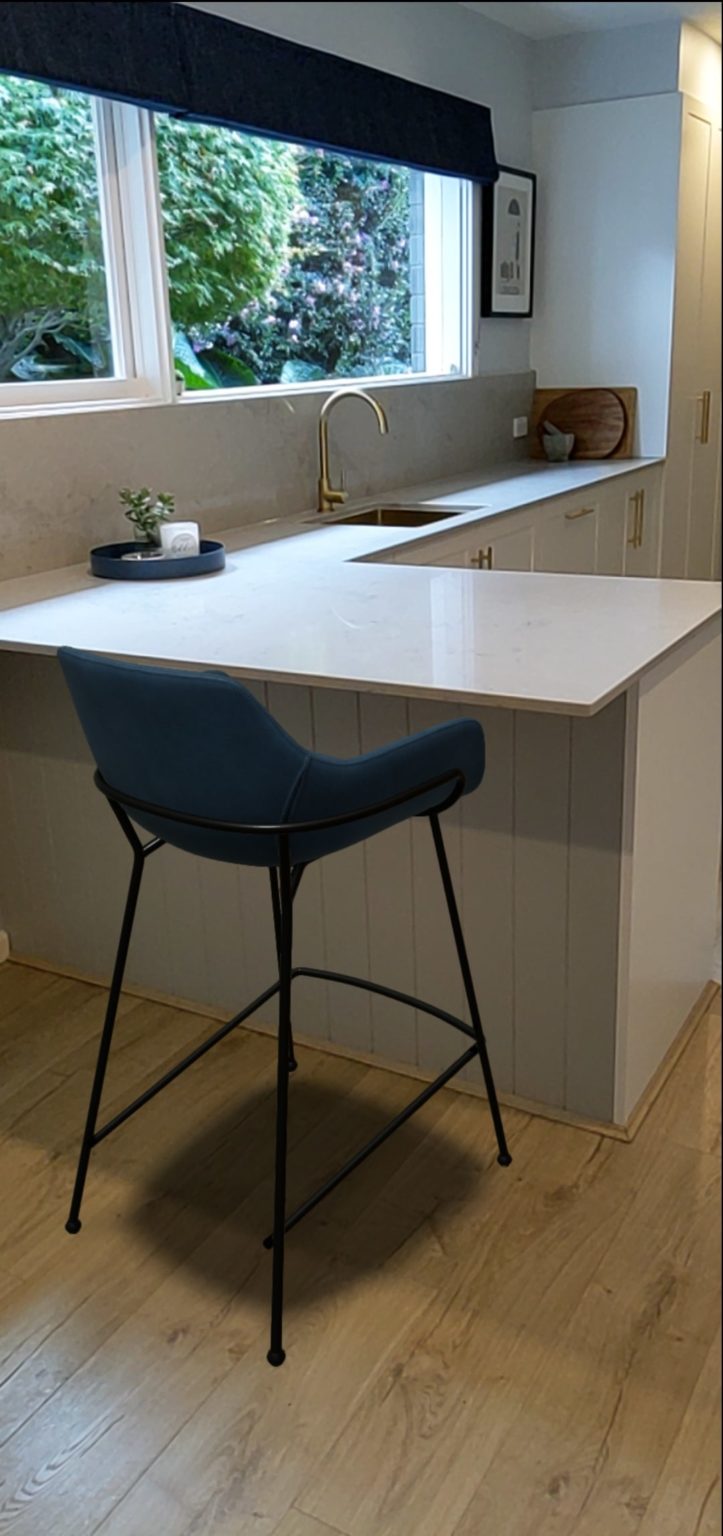 Impressed or what?! See how it works in the below video.
Impressive as this technology is, don't panic because it's really easy to use. So what actually is AR? It's the use of computer-generated, digital objects that are interactive in real-world environments. This innovation allows for an immersive experience when shopping online from the comfort of your home. Most AR models adjust to scale and the ambient lighting in your environment so you are able to best visualise the height, colour and design in your surroundings through your screen.
You don't even need to install an app; simply use the browser on your smartphone or tablet. Then you select the product and drop it into your environment. I found it really easy and my husband will tell you, for a girl who makes her living online, I'm not the most tech savvy! Browse through a range of finishes and colours and see which one looks best in your room. Drop, place, shop. Simple shopping, the way it's meant to be.
Get 20% off your purchase when you try Vorsen in Reality in your home
If you want to try smart shopping with Vorsen, you have an extra reason to: big savings! They currently have a promotion running where everyone who shares their AR in their home gets a generous 20% discount! Someone will also win the beautiful trending Florence Arm Chair in boucle fabric.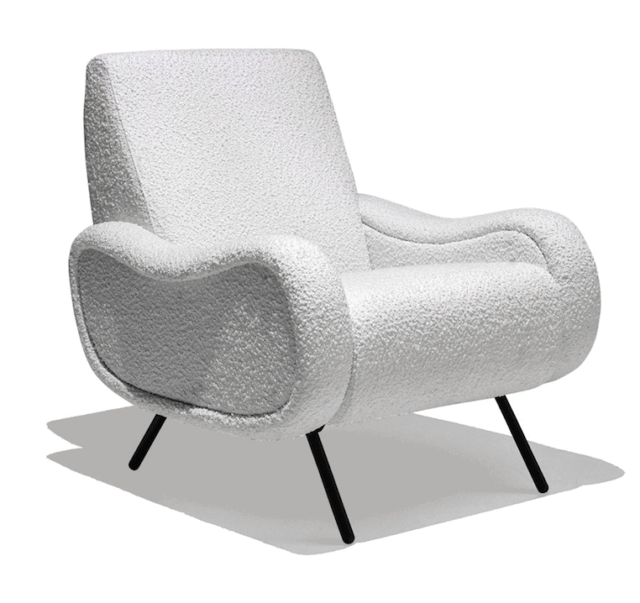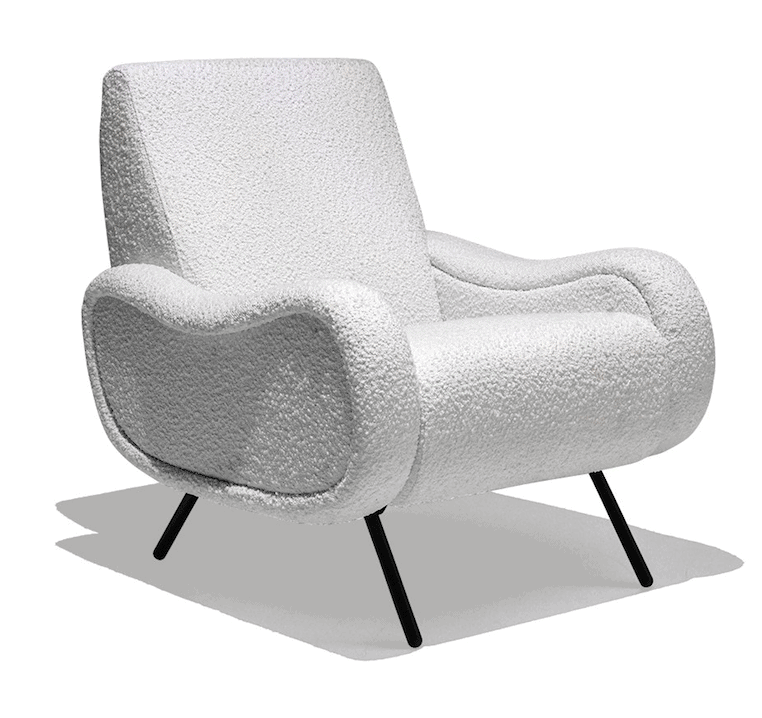 How to take part
Upload an Instagram post (feed, Stories or Reels) of how you are using the AR function in your space
Tag @vorsen_au and hashtag #VorsenInReality
Follow @vorsen_au
Someone from Vorsen will contact each poster and provide a one-time discount code for 20% off
The competition runs until 26 May 2021. Once you upload an Instagram post and tag @vorsen_au, you'll automatically go in the draw to win. On 27 May, Vorsen will announce the best AR post and the winner will get the Florence arm chair.
Receive 20% OFF – PLACE, SNAP AND SEND!