Tired of all those hard edged, minimalist square interior shapes? Proof that the pendulum always swings back, round décor is having a moment on Pinterest with Australian searches for 'round décor' and 'round furniture' up 135 per cent and 100 per cent respectively, over the past month.
From round mirrors to round furniture and circular styling pieces, curves are officially in! And it's a look that transcends all interior styles – from Scandinavian to mid-century modern and rustic themed interiors, the trend offers something for everyone.
The round mirror
Nothing says 'you've arrived' quite like a large mirror in a home's entryway and I don't think there's any reason why it shouldn't be of the round variety – especially if the below is anything to go by. That large mirror pops against the black wall behind.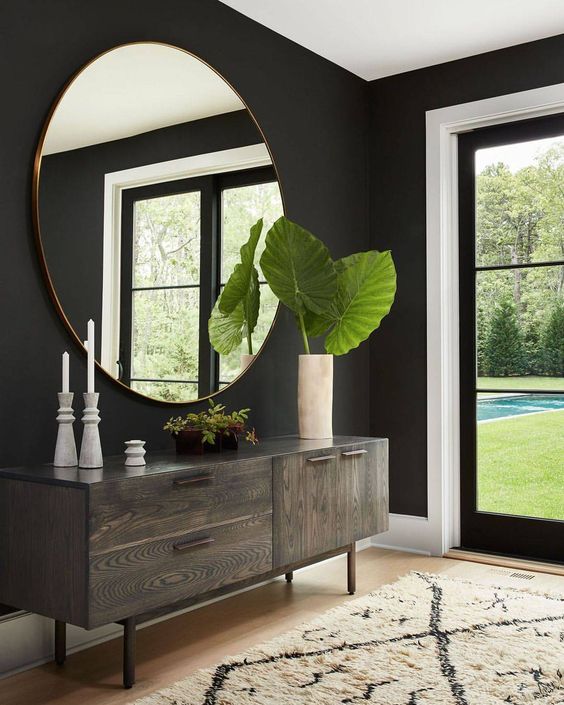 Perhaps a round bathroom mirror is more your flavour? It's certainly a trend with legs – the collective penchant for round mirrors has been on our radar for some time now.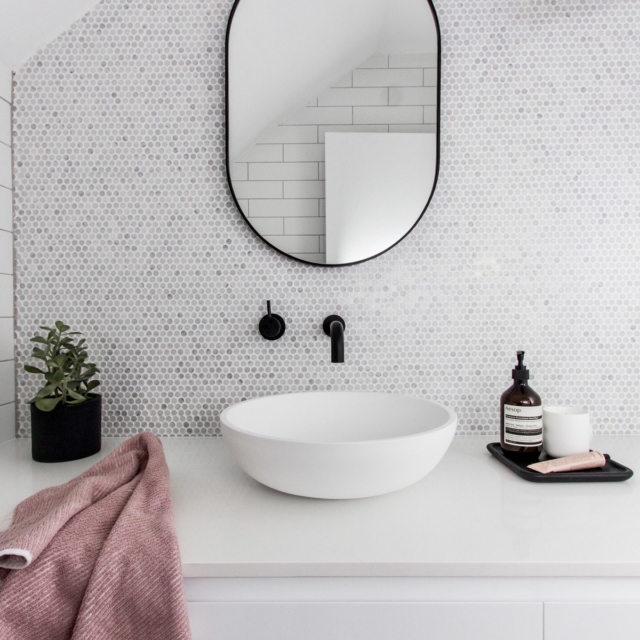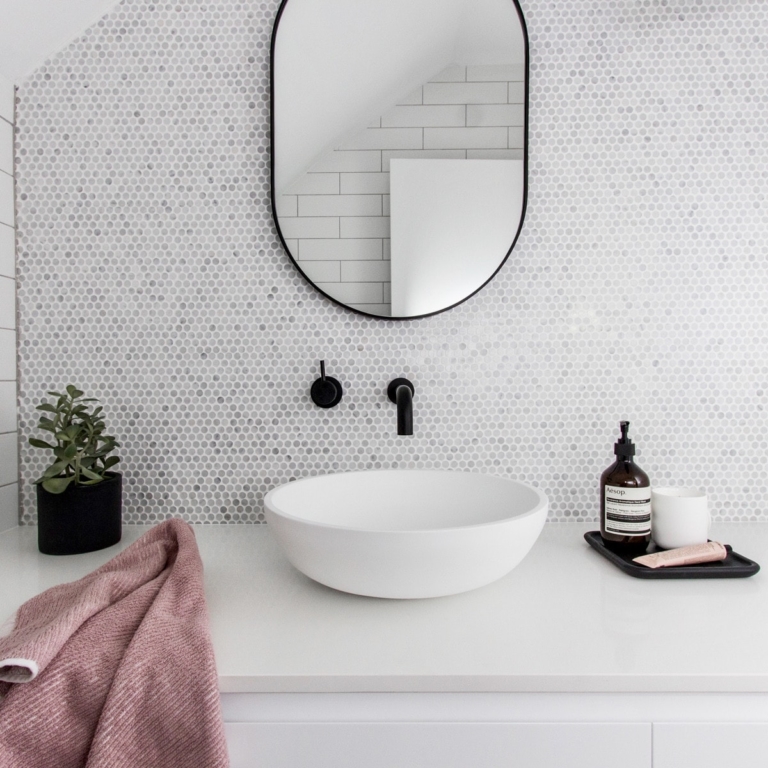 Round furniture
From a bar cart with a chic circular shape to round shelves, circles are well and truly back when it comes to furniture too.
The round coffee table is a perennial favourite and the black and marble iteration below is seriously chic.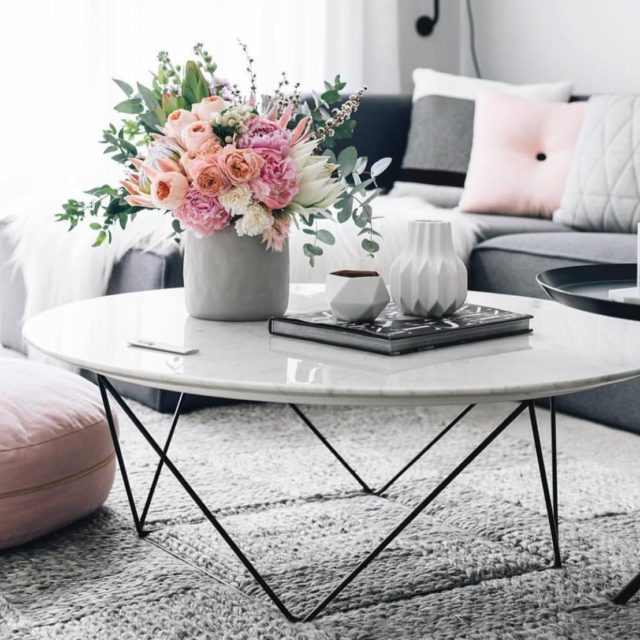 From tufted to more minimalist versions, the round ottoman is trending too.
The round shelf has also been a massive hit over the last year with brands like Kmart doing their own take on the trend too.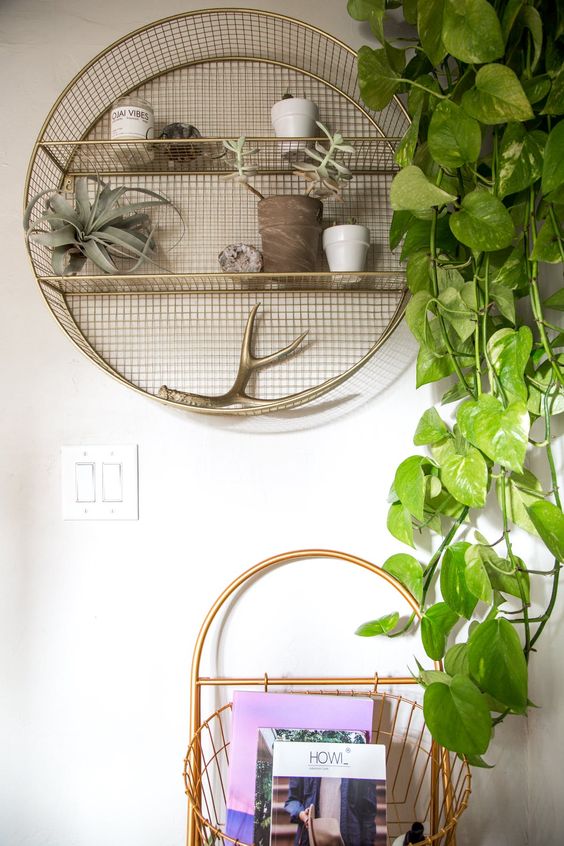 With rectangular dining tables the firm favourite for a good part of the last decade it's nice to see that round ones are making a comeback. They make dinnertime conversation even easier.