There's no denying the enduring appeal of monochrome but it's certainly had a massive resurgence of late with Pinterest saves for 'monochrome' ideas up 115 per cent globally since last year. From slick, ultra-modern interpretations to more traditional spaces, the kitchen and bathroom scene has never looked more black and white.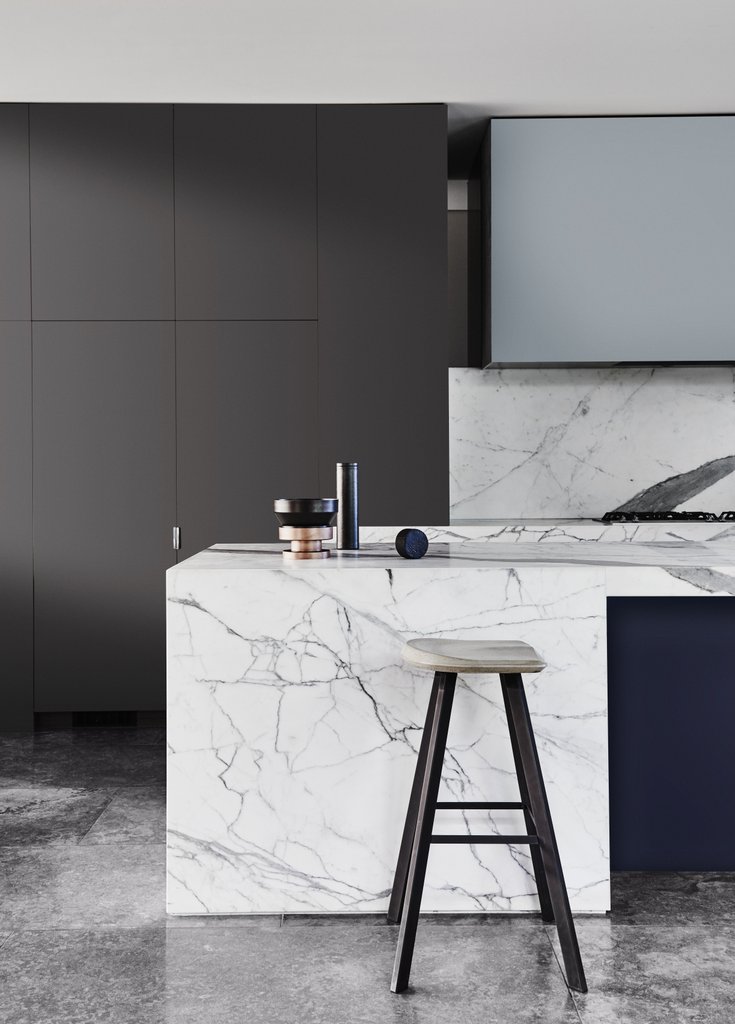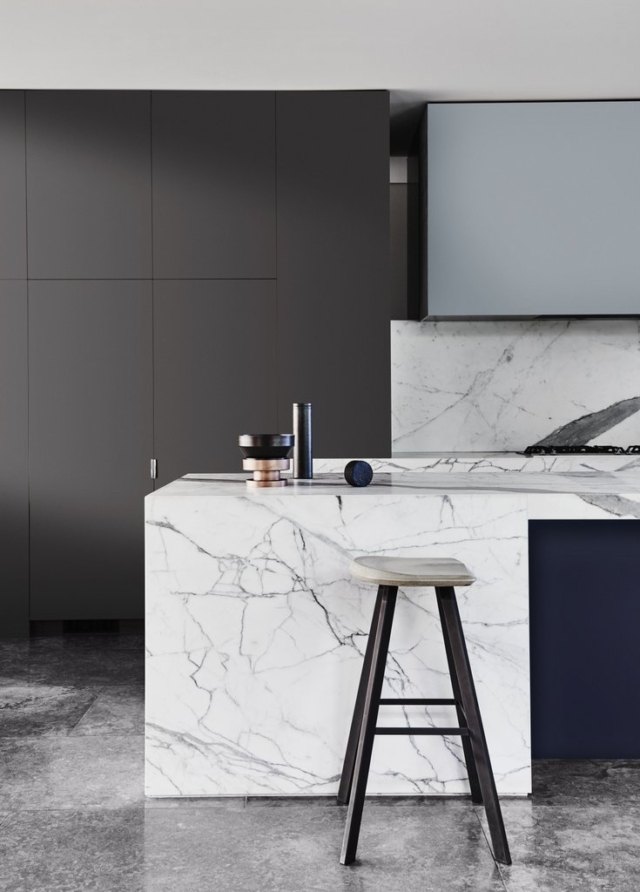 Kitchens
Black joinery, black tapware and black light fittings are the current order of the day with saves for 'monochromatic kitchen' ideas up 230 per cent over the past six months in Australia. And with all that dark colour, it's no surprise that white, and often milky marble finishes, are brought into the mix to provide contrast.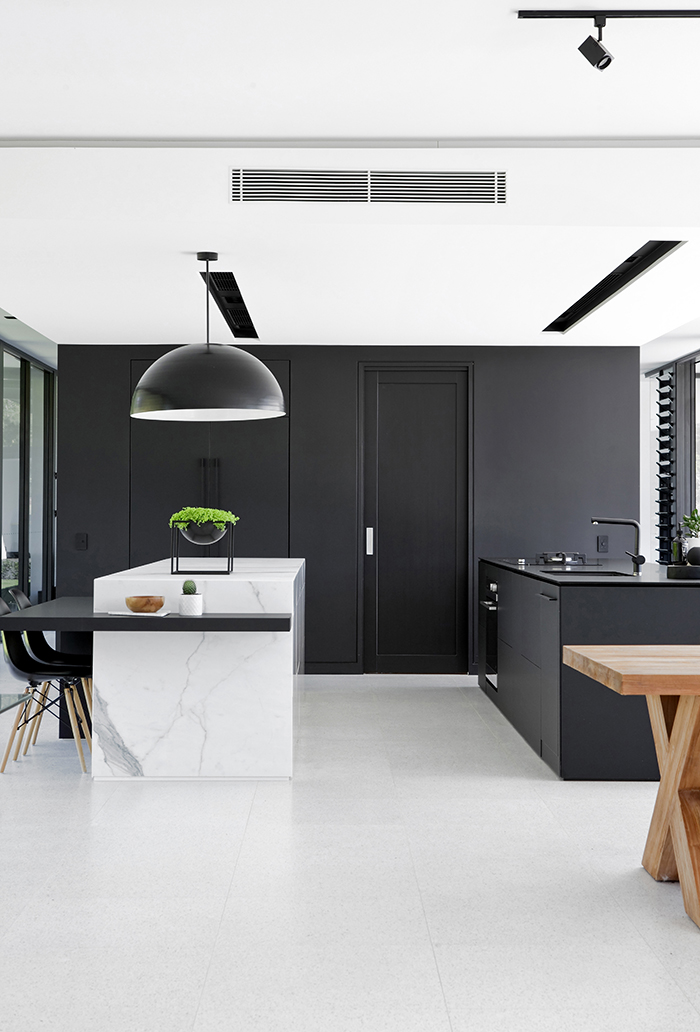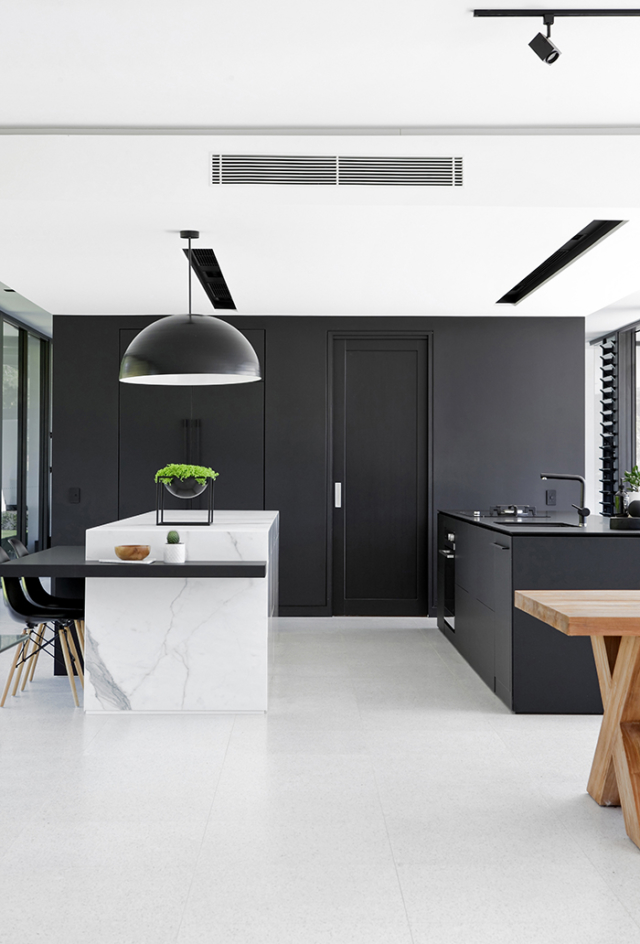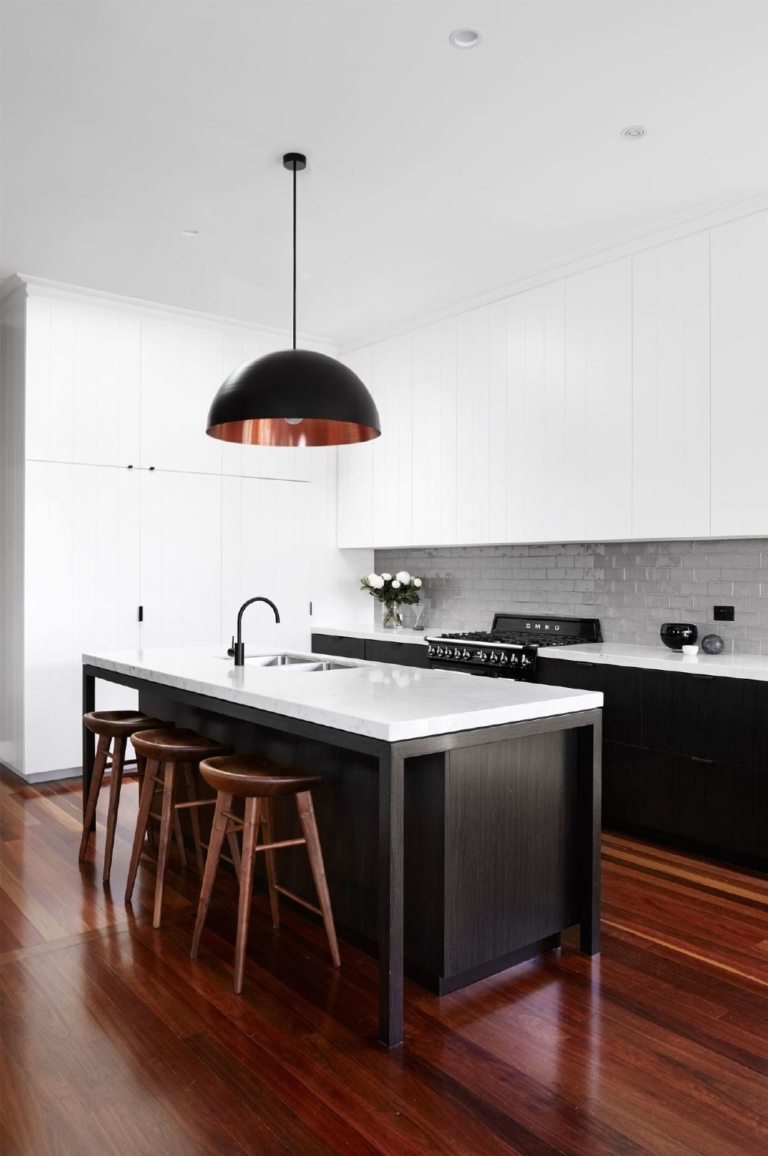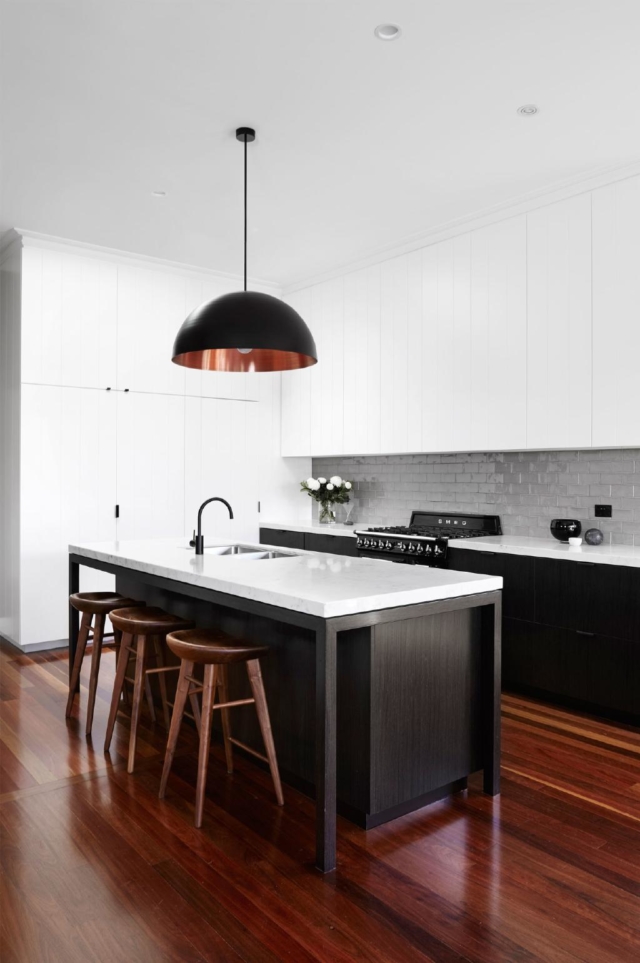 Bathrooms
With saves for 'monochromatic bathroom' ideas up 30 percent in Australia since last year, it's safe to say that black and white are most certainly back in the washroom too. While black tapware has been trending for a while, black shower frames are suddenly flooding our feeds also. In fact, from black exterior paint to black kitchen sinks, ebony Pinterest searches are up 252 per cent globally since 2017.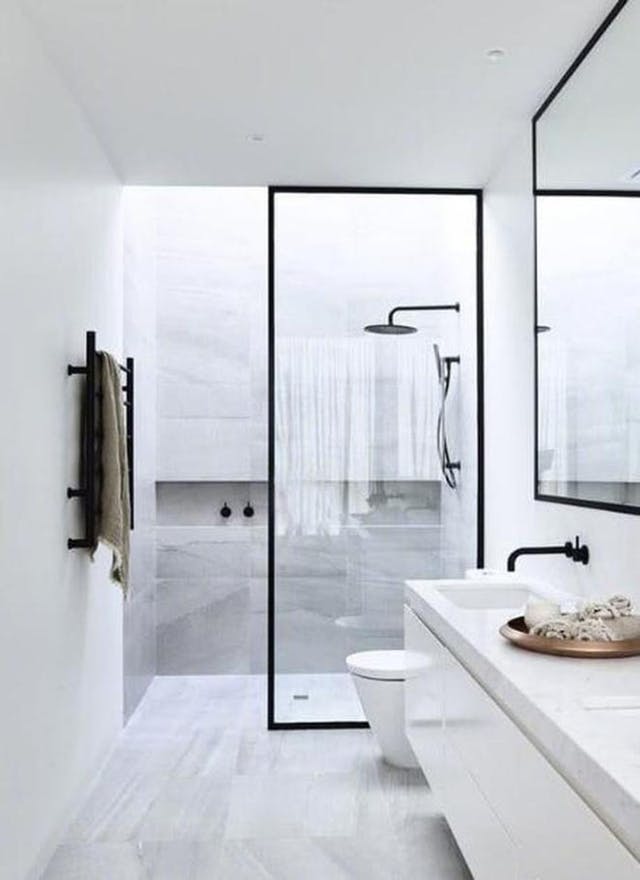 Patterned monochrome tiling (on the floor and wall) is a big look at the moment. I love monochromatic cement encaustic tiles (as in the image below). They're a great way of incorporating pattern and texture in a way that is hard to tire of, given that they work like a neutral.