It used to be that if you set the table for a dinner party and made the effort, everything was quite formal. You gave the meal a sense of occasion by bringing out the things you kept for best and using fancier and more things than you normally would. But the tables have turned (pardon the pun) and today's tablescape is more relaxed, more colourful and a lot more fun. But no less fancy!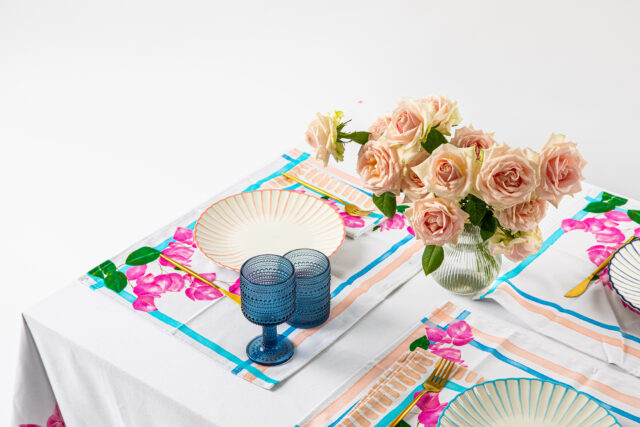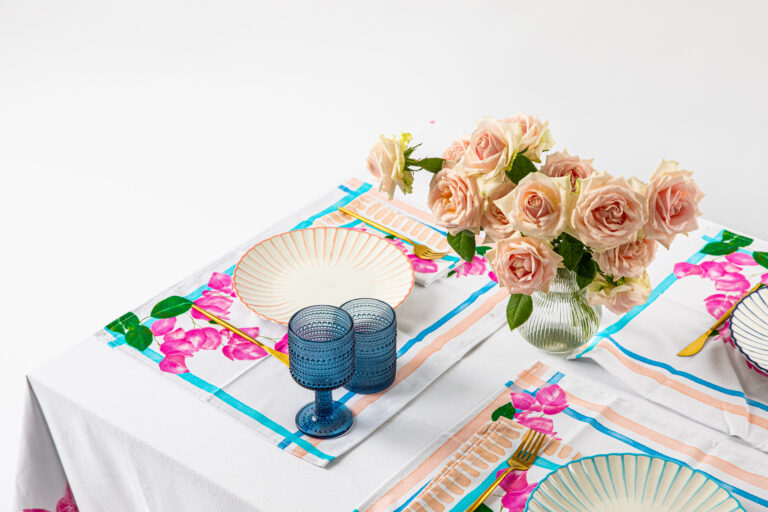 Australian brands are teaming up with artists and calligraphers to create some some beautiful pieces to set your table. Here are just a few examples of the latest tablecloths, napery, plates and glassware that have crossed our desk recently.
Mrs Tablescape
I'm so enamoured with Mrs Tablescape's new Nostalgia collection and I'm not even Australian. These pieces however, are Aussie as! Check out the tablecloth!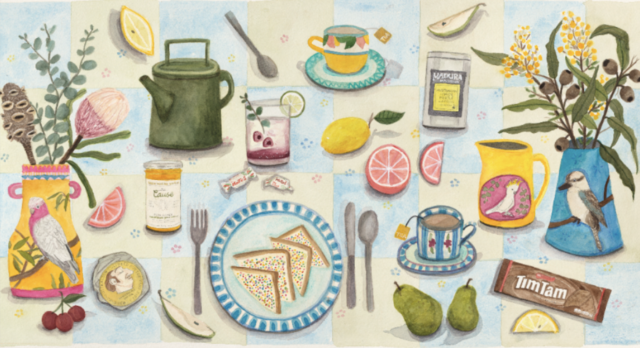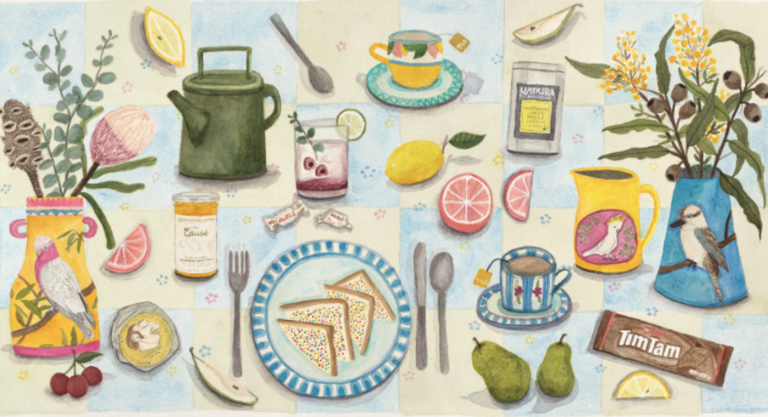 The napkins and tablecloths are a collaboration with Australian artist Emma Elise. Featuring fairy bread, Minties, TimTams and native flora, they're expecting it to be their biggest seller yet.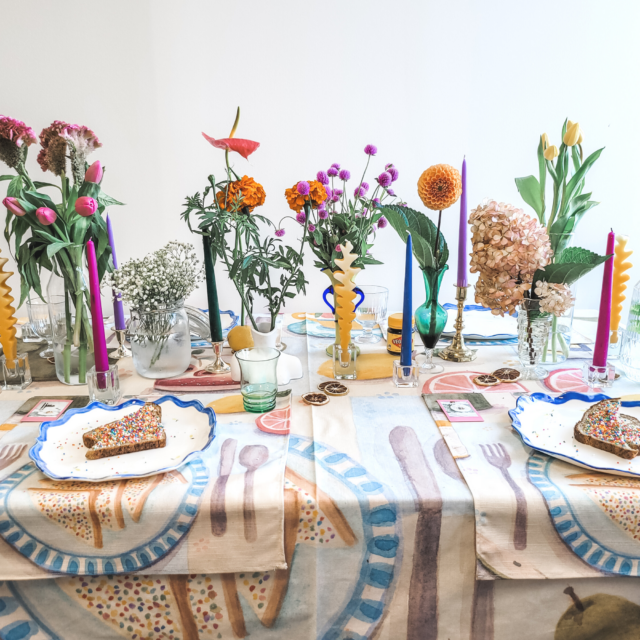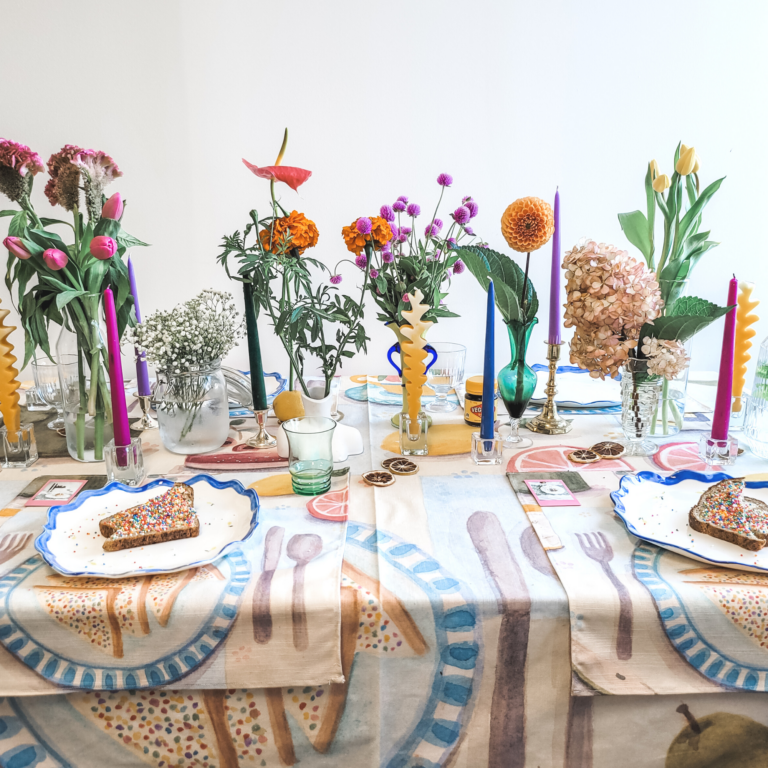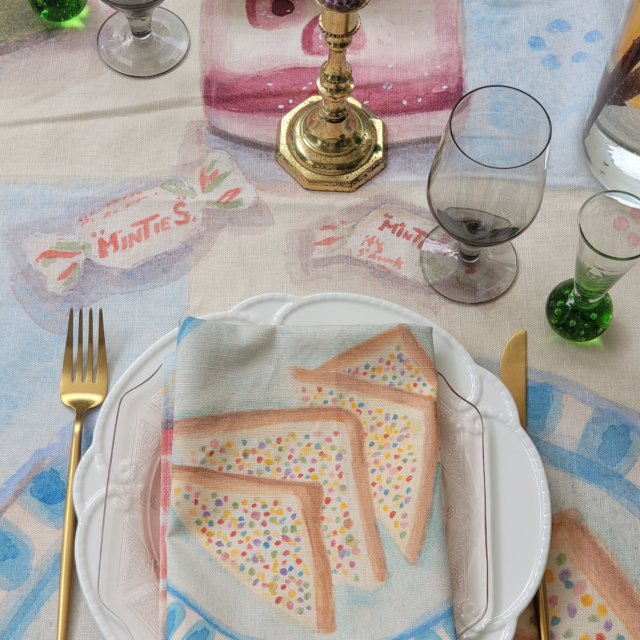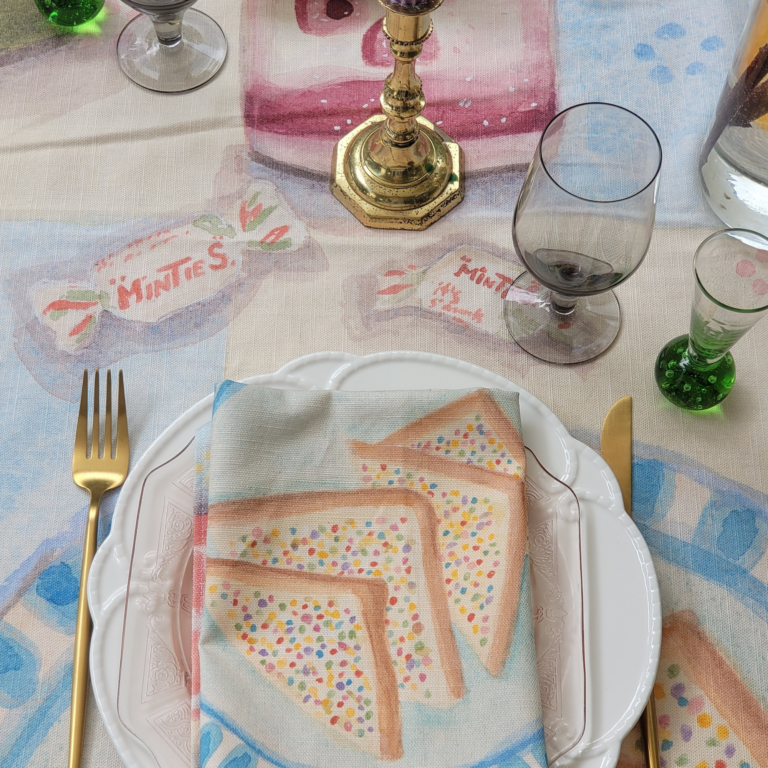 No 22
Inspired by one of their favourite places, No 22's Mykonos collection will make you feel like you are in Greece without having to leave your home!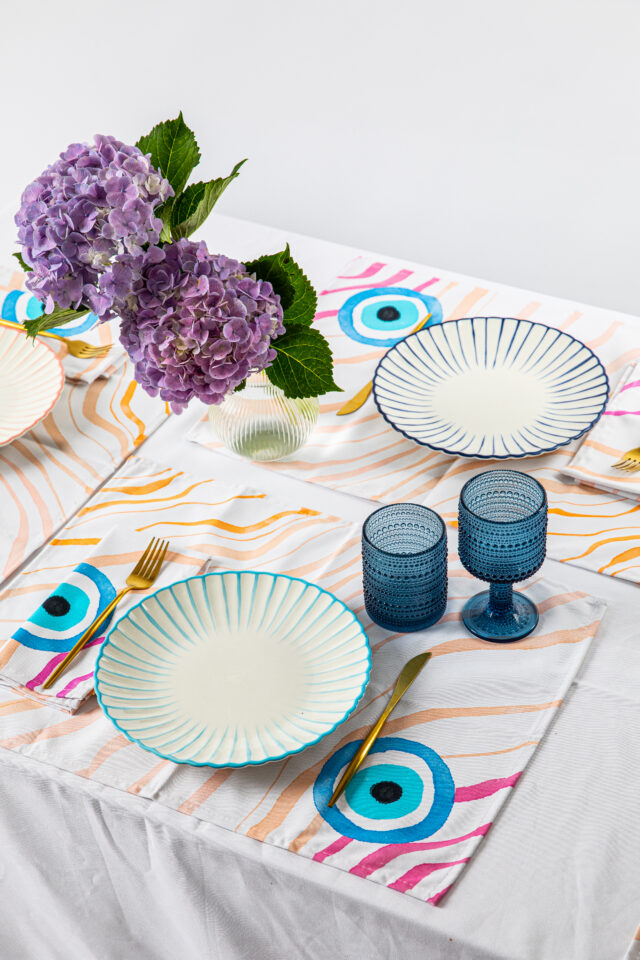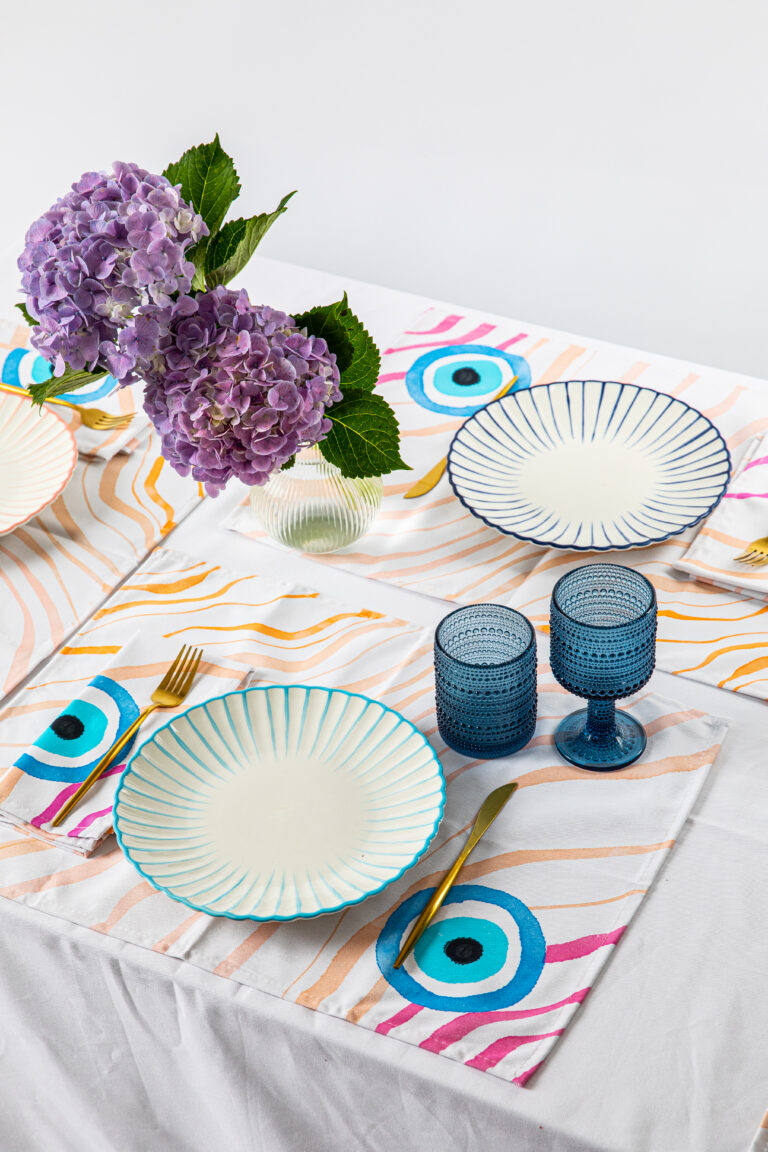 Perfect for entertaining, or for everyday use, this collection is designed to be mixed and matched, with napkins, placemats, tablecloths, plates and glassware! The menus, placemats and tablecloths have been designed in collaboration with Sydney-based calligrapher and artist Anastasia Tanuputri.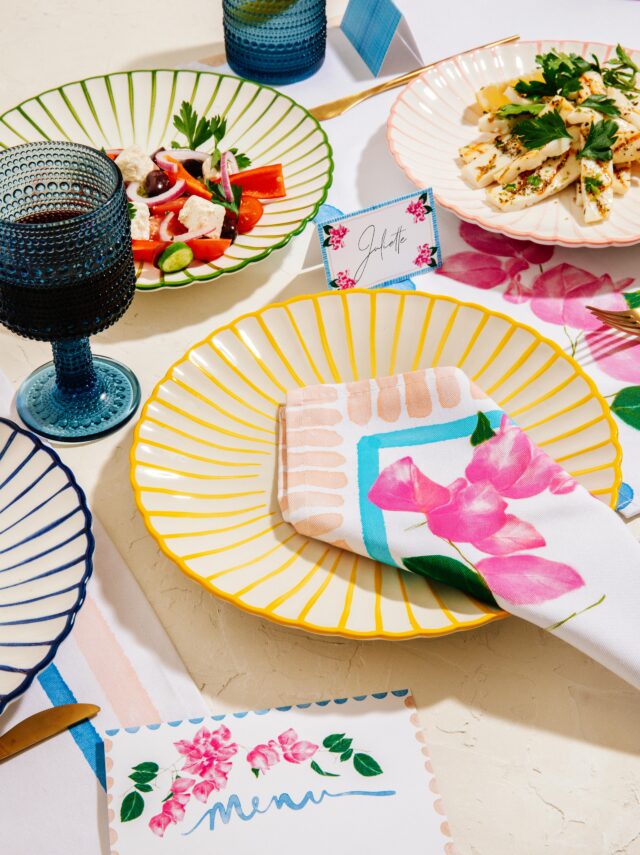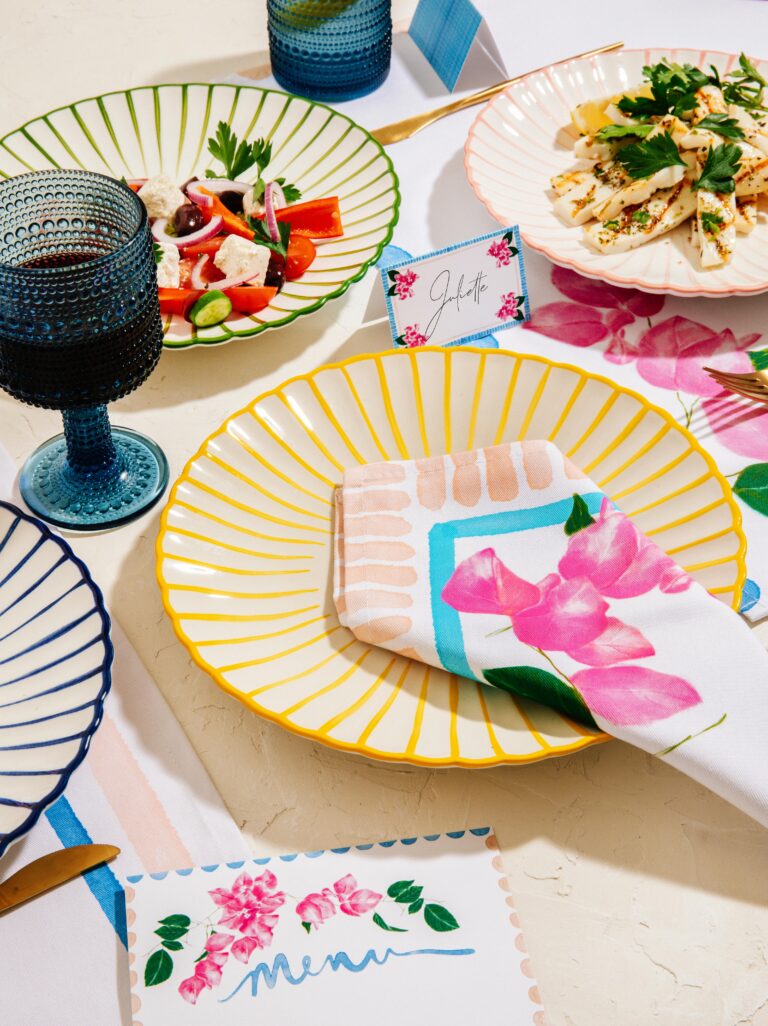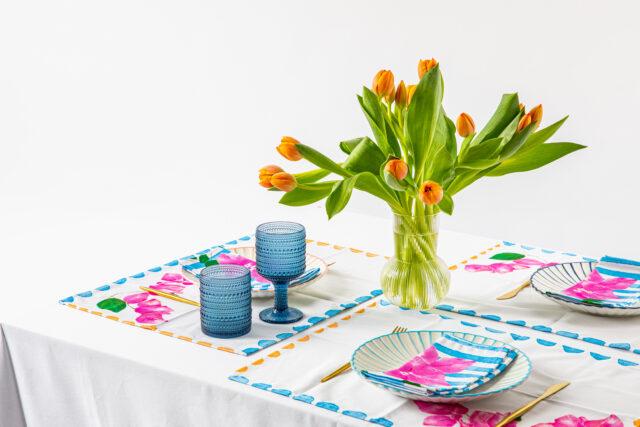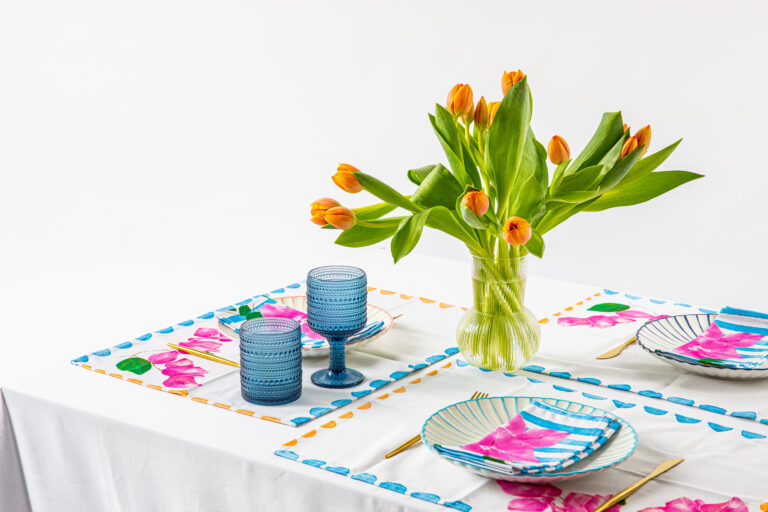 In The Roundhouse
And the brand who really got this trend started in our opinion, In The Roundhouse always offers up the most fun and colourful designs and they're always adding to their collection, which lends itself perfectly to mixing and matching.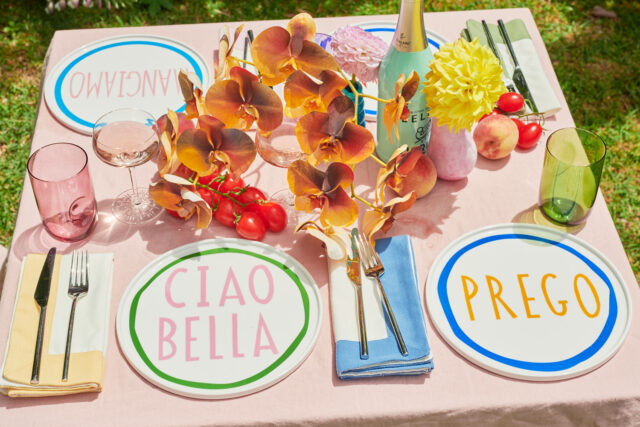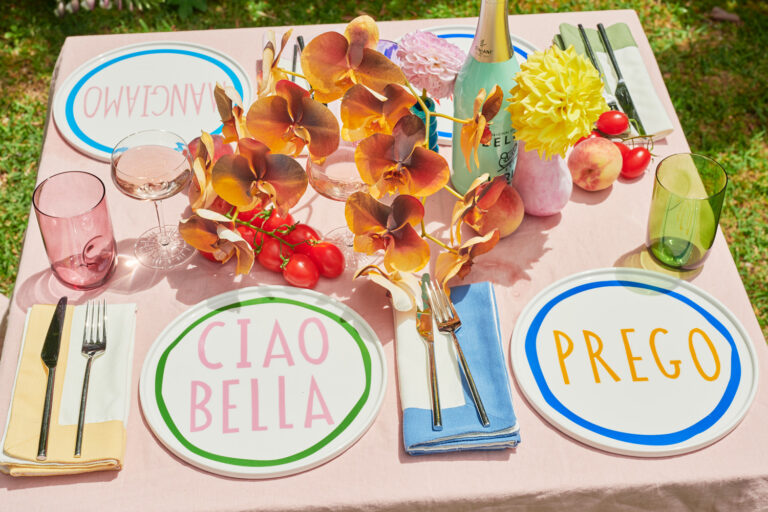 We particularly love the Italian range, created in collaboration with Sydney based artist Daimon Downey. These plates will keep that European summer feeling going and going! I have plenty of their plates and napkins in my own personal collection.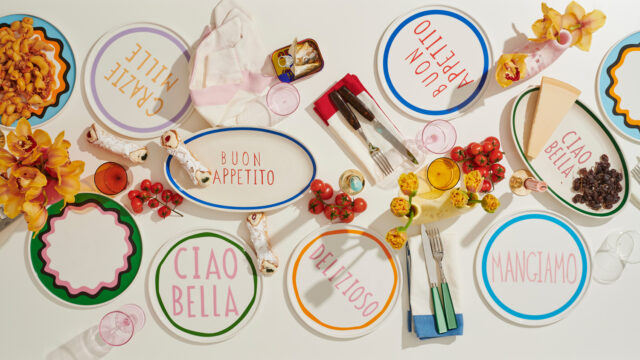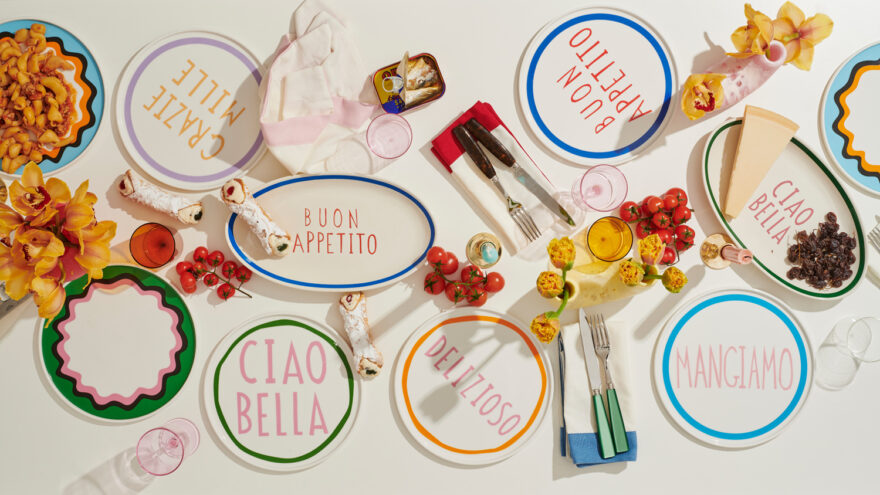 Shop In The Roundhouse | Mrs Tablescape | No 22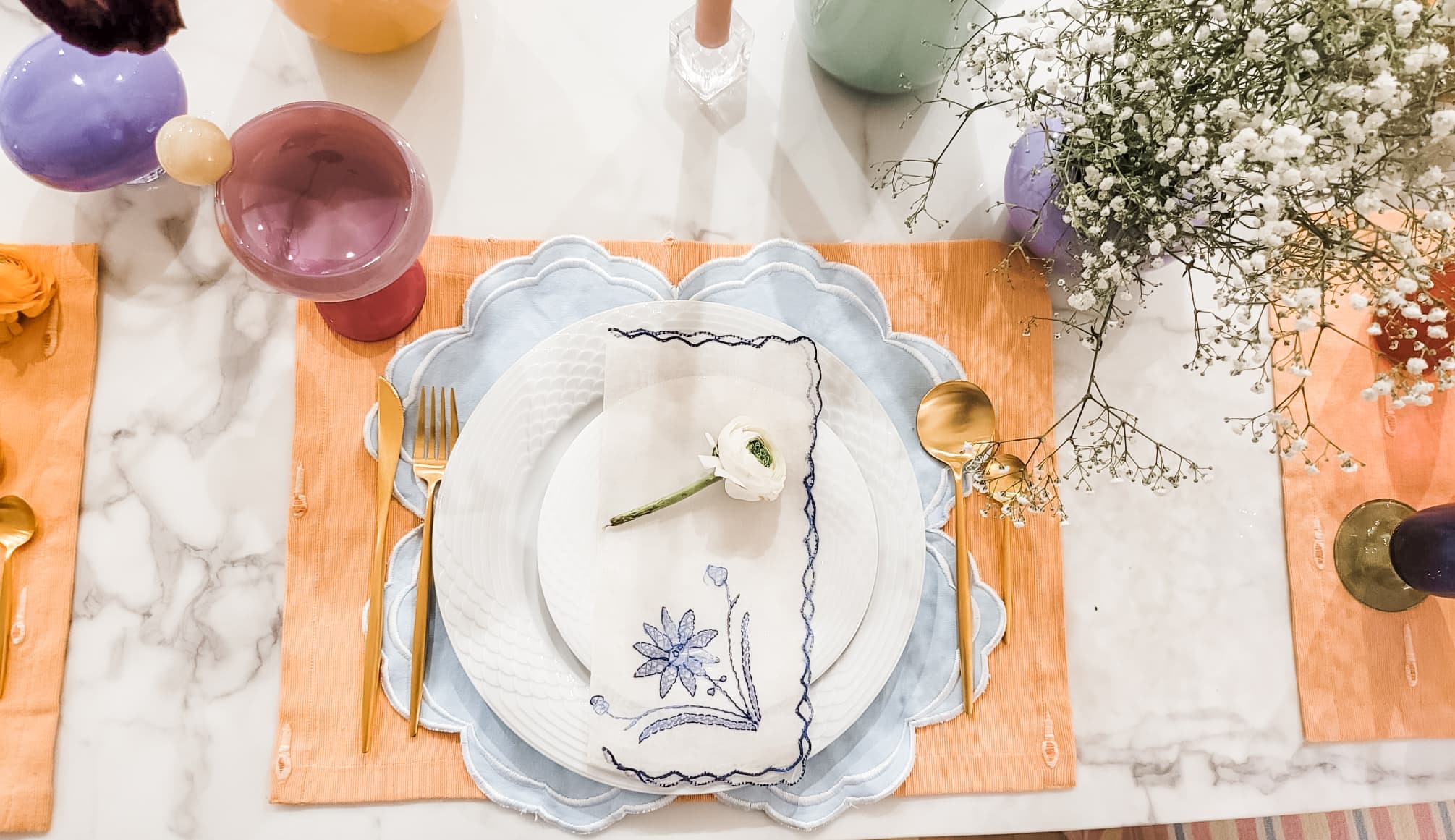 Make 2022 the year you bring back some glam to your dinner parties
7 tablescaping trends predicted to pop up everywhere in 2022 A new year requires a total reset and the dining…