Australian House & Garden's hotly anticipated Top 50 Rooms is back for 2019 with some amazing spaces representing some of the best Aussie residential architecture and design. "The calibre of winners at this year's awards represents some of the brightest talents in Australia's design industry," says editor Tanya Buchanan.
From a Mediterranean inspired kitchen, with warm timber cabinetry, to a whimsical outdoor room that cleverly employs mirrors to create the illusion of an endless green oasis, a series of amazing rooms were celebrated in the awards that were handed down last night.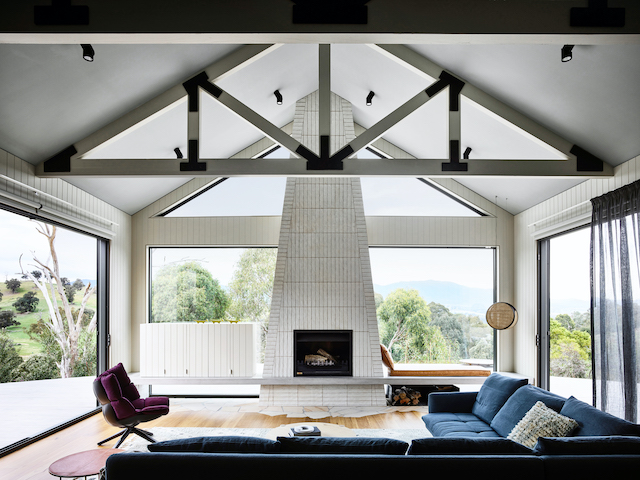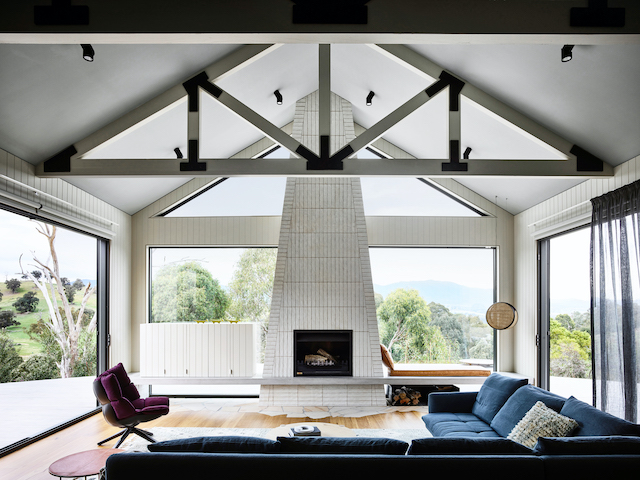 "The jury recognised new directions in interior design in these projects, including the clever use of raw materials, a love of simplicity and a restrained approach to design," says Tanya who judged the competition (currently in its 21st year) alongside King Living's global marketing manager Harry Bonalakis, Grandiflora founder Saskia Havekes, Kirsten Stanisich and Jonathan Richards, directors of Richards Stanisich, and several others.
Room of the Year: Arent & Pyke
It's no surprise that the uber talented Juliette Arent and Sarah-Jane Pyke took out the 'Room of the Year' category for their truly stunning living room, part of a recent Sydney project.
"The room is the perfect alchemy of elements – volume, texture, light and colour, architecture and object – combining to create something truly special," says Sarah-Jane Pyke and we couldn't agree more.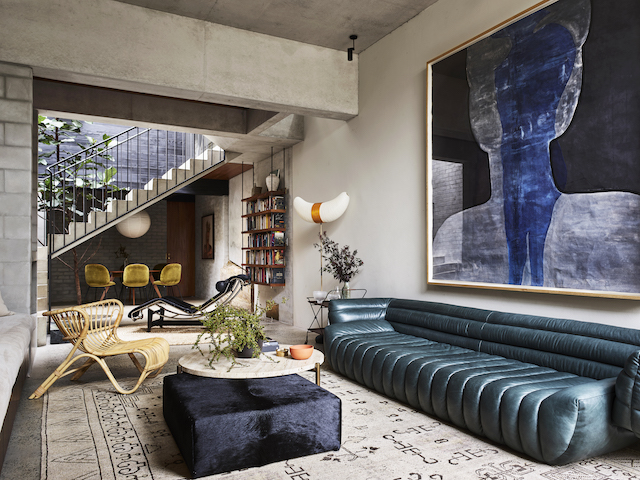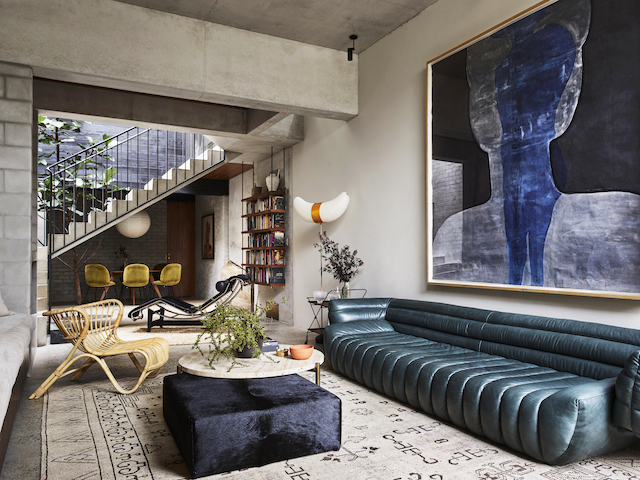 Best Bathroom: Decus Interiors
We've profiled the talented Alexandra Donohoe Church, of Decus Interiors, before and it's no surprise to see her pop up in these awards. Her jewel of a powder room is located near the entry on the ground floor of a newly built Sydney home.
"It's an almost-hidden gem as it is accessed by a door concealed within joinery. The owners entertain every week and this powder room is a much-loved talking point," says Alexandra.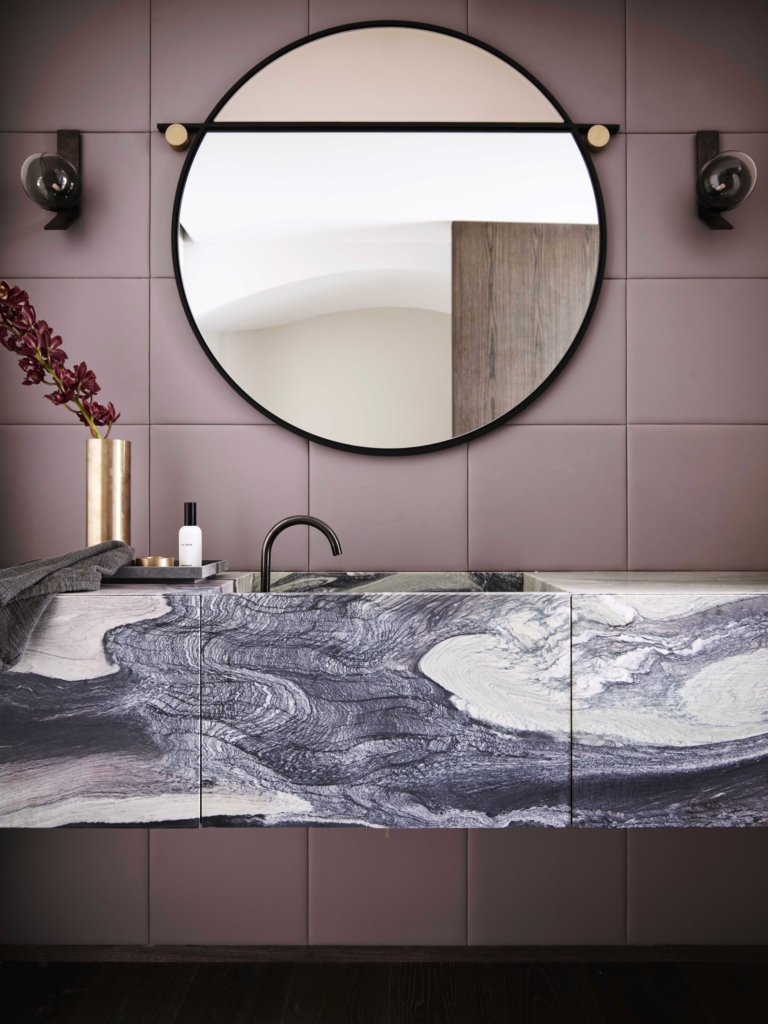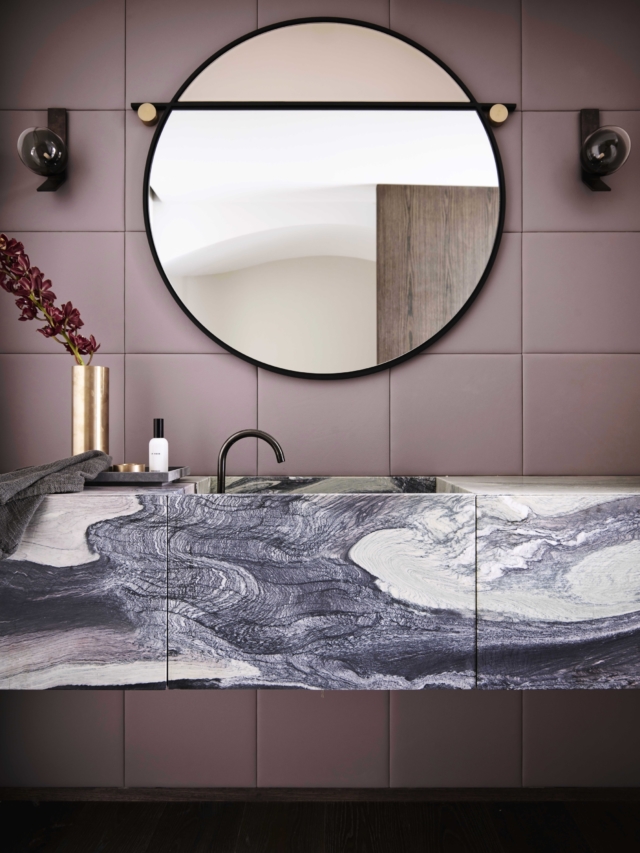 Best outdoor room: Madeleine Blanchfield
Like something out of Alice in Wonderland, Madeleine Blanchfield's whimsical outdoor bathroom uses mirror to reflect its lush open-air setting.
"It is a mirrored cube elevated above the existing ground and nestled in vegetation. The walls are one-way mirror, which is see-through from the inside but reflective externally. There is a bath and shower in the centre of the cube," says Madeleine Blanchfield.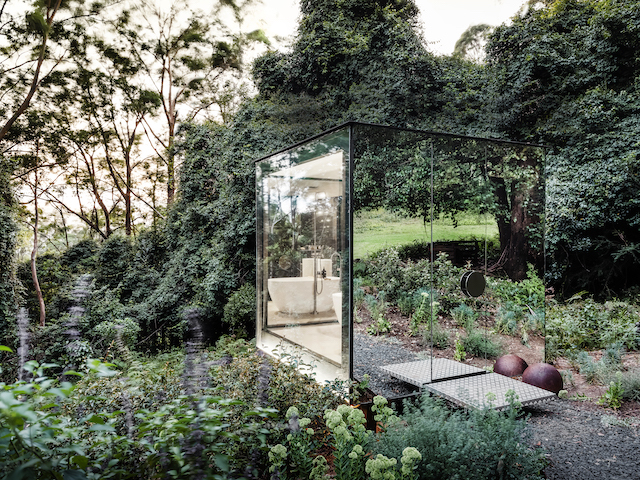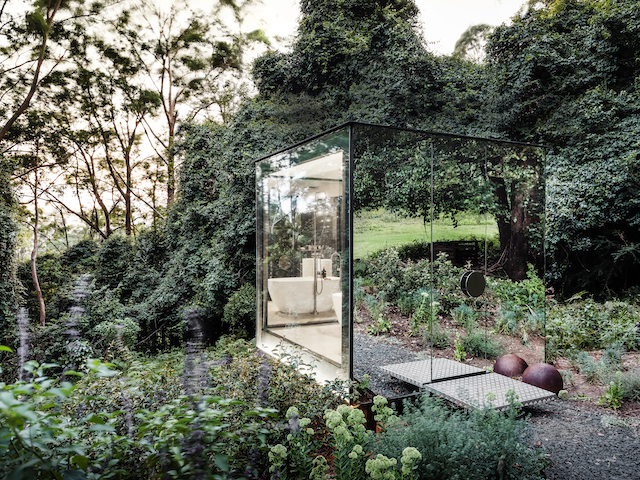 Best use of Colour: Greg Natale Design
An Interiors Addict favourite, Greg Natale took out this award for a room that was inspired by a Ray Cook painting (already owned by the clients) and includes limewashed timber floors and De Gournay Chinoiserie wallpaper alongside chic lighting and furniture.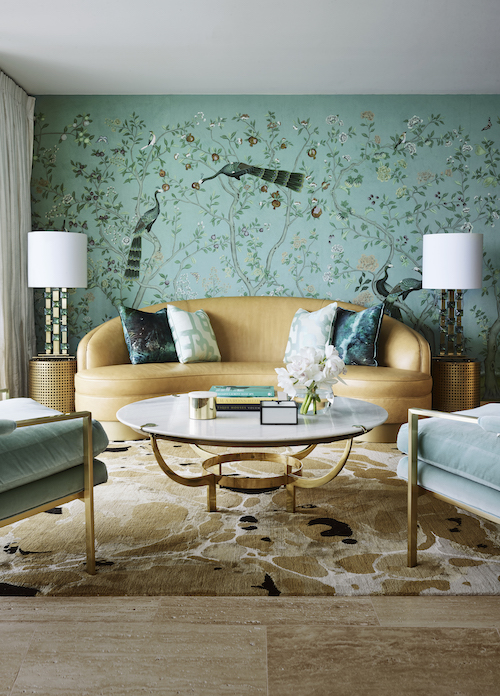 Best kitchen: Studio Ezra
"It's Mediterranean meets Middle Eastern meets modern," says Studio Ezra's Georgia Ezra of her award-winning kitchen. There are garden views from the kitchen sink and the fridge and dishwasher are hidden behind panelling that is inlaid with grass cloth for added depth and warmth.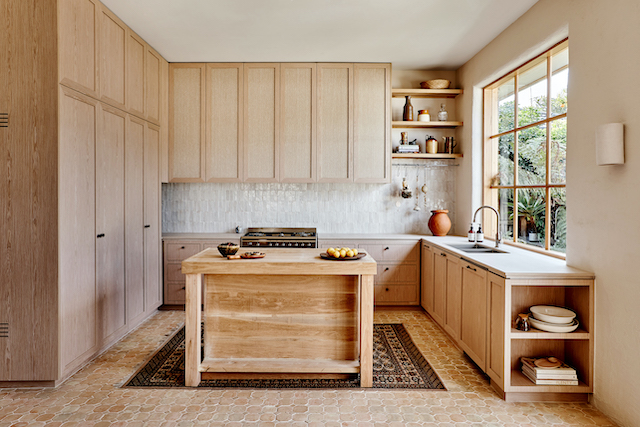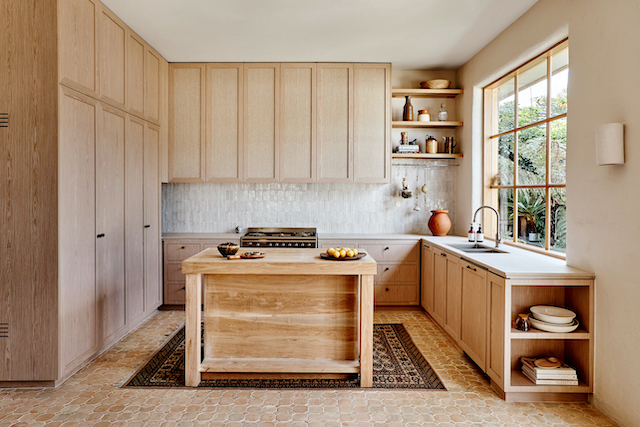 The full list of winners:
King Living Room of the Year: Arent & Pyke
Blum Best Kitchen: Studio Ezra
Parisi Best Bathroom: Decus Interiors
PGH Bricks Best Use of Materials: Carter Williamson
Armadillo & Co Best Use of Colour: Greg Natale Design
Wynstan Best Indoor-Outdoor Connection: Hare & Klein
Zip Best Use of Technology in the Home: Doherty Design Studio
Best Outdoor Room: Madeleine Blanchfield
Best Use of Soft Furnishings: Cameron Kimber
Samsung Hall of Fame: Thomas Hamel
Cover room: Stacey Kouros Design
The winners and all of the Top 50 Rooms are featured in the November issue of Australian House & Garden.