In interiors you have two kinds of furniture: the type that blends into a space and the type that demands attention, and the Østberg Bench by Sawdust Bureau is certainly the latter.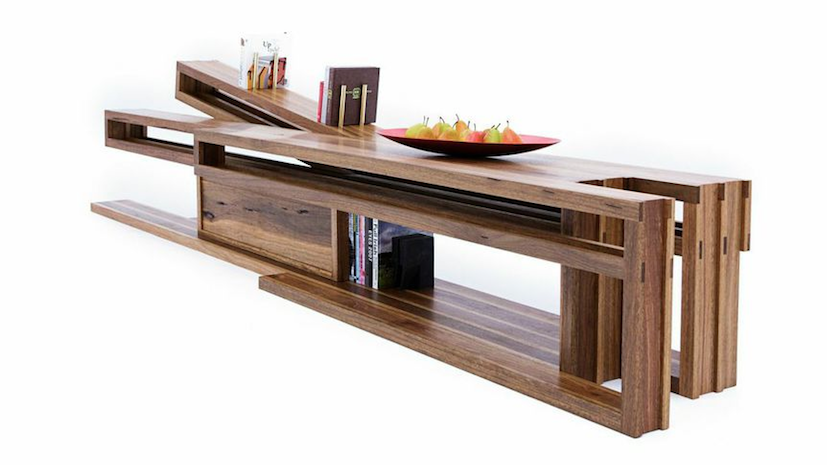 Made from spotted gum, the statement bench features a series of folded loops that form slots to store books, magazines and media equipment. Supported by a cabinet with a concealed, push-to-open hideaway nook, the bench is also punctuated with two pairs of polished brass red bookends. Able to seat three people, the bench further doubles as a coffee table or a standalone gallery piece.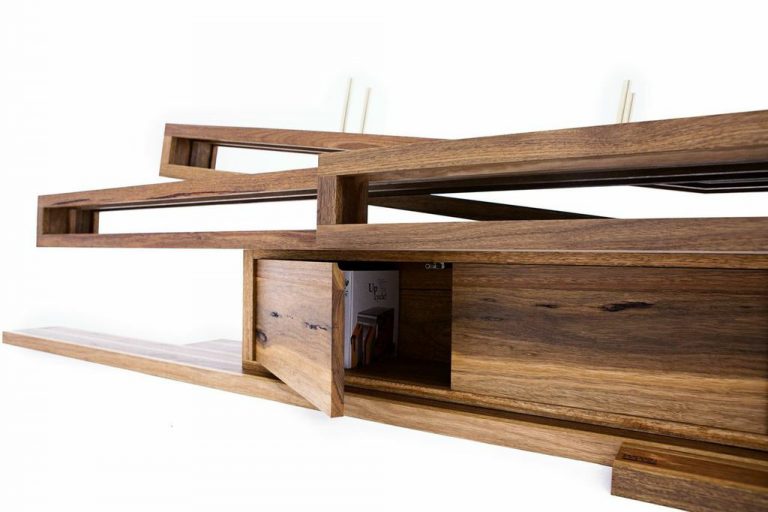 Made in a limited edition of 10, each piece is stamped with an edition number and maker's mark. Once the release of 10 pieces are exhausted, this unique design will never be reproduced.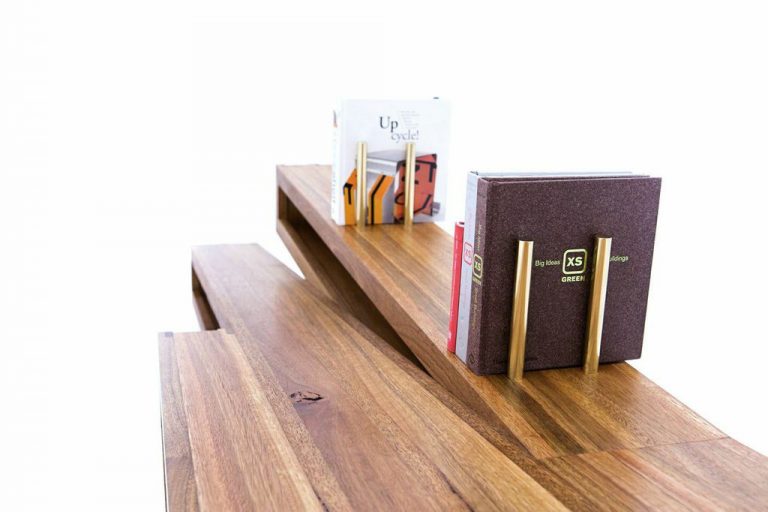 Sawdust Bureau is the brainchild of designer Bryan Cush and American engineer Greg Bielawiec. Based in Melbourne, their goal is to produce high-quality, handmade, low volume, fully customisable pieces of furniture, made only from 100% Australian timbers.