These were probably never going to be that exciting! They're not big rooms so we're effectively judging bed styling, art and wardrobe choices. But I suppose by the same token, there's no excuse for doing a bad job at this stage of the game! The scoring, equally, wasn't particularly controversial. What did you think?
First: BIANCA AND CARLA
28.5/30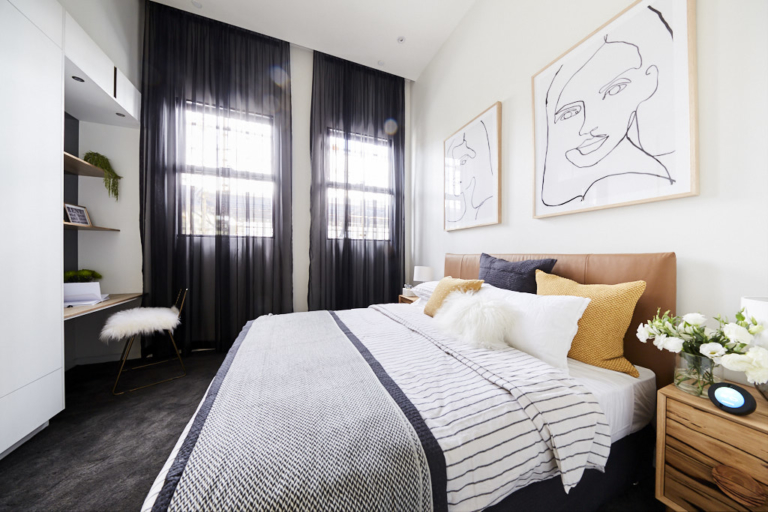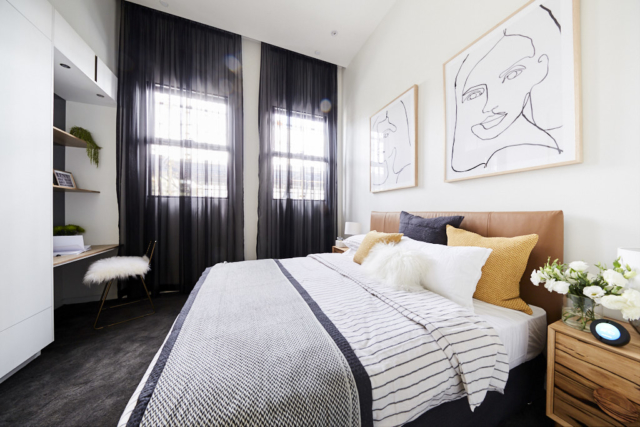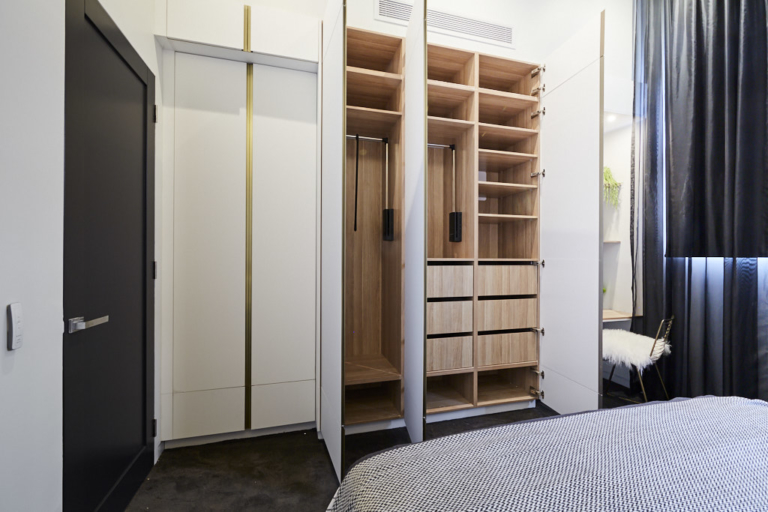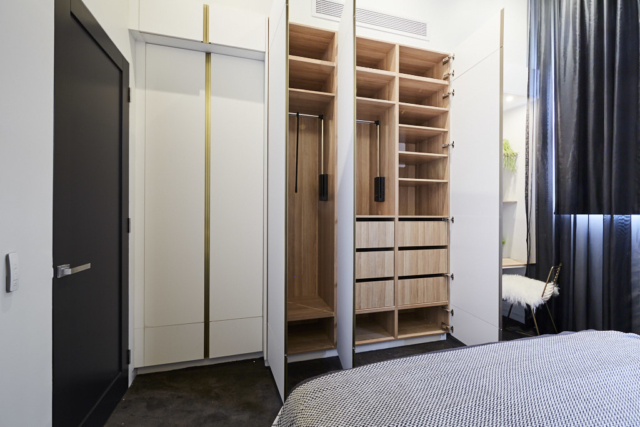 Darren said it was balanced and beautiful. Neale said the girls were so good at showing luxury through texture and tone. Shaynna loved the artwork and the wardrobes (with brass trim and timber insides). Darren said you'd be happy with that much storage in a master bedroom. Neale said guest rooms now needed to be more like hotel rooms because we all live through our laptops, so the study nook went down well. The bedside lamps seemed mean though, in comparison to their other great lighting elsewhere.
I personally liked the dark drapes and the tan leather bedhead and the simple and sophisticated colour palette. I think the judges picked the right winner.
Our pick to buy: Custom leather bedhead
Second: JESS AND NORM
27.5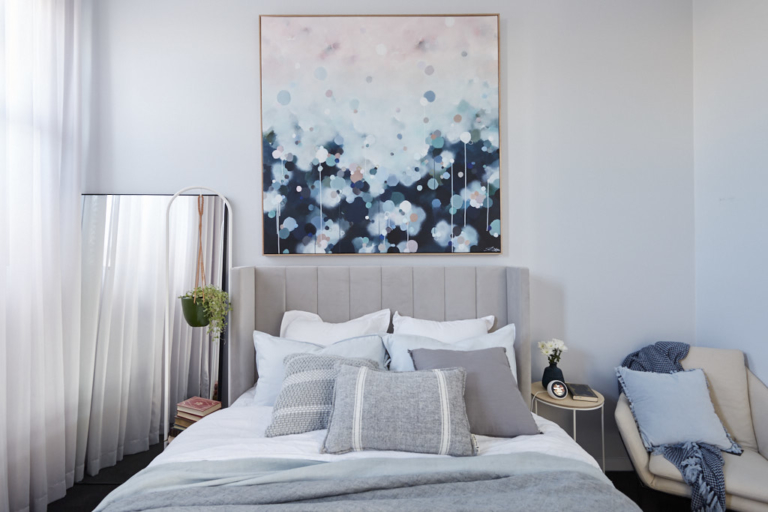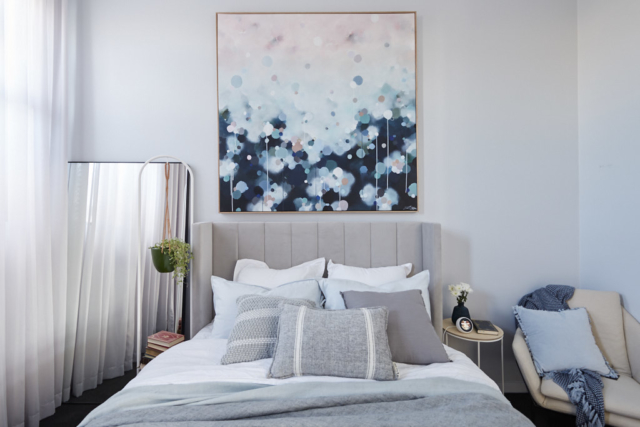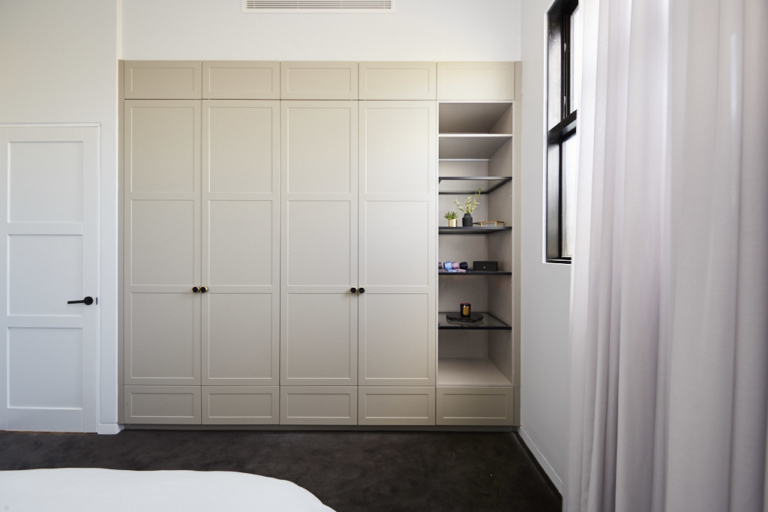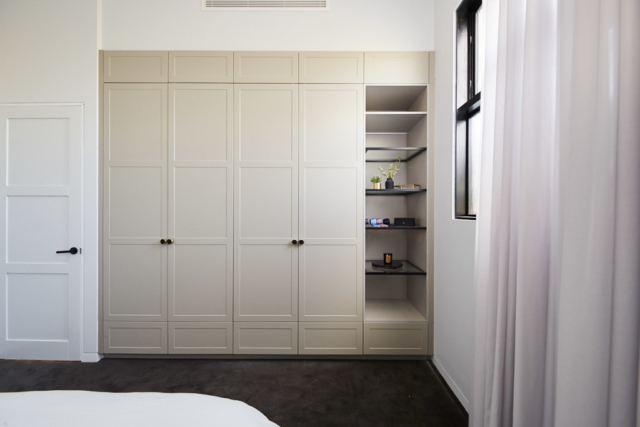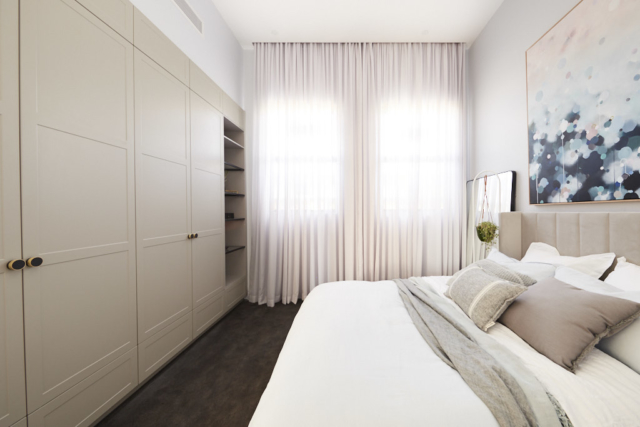 Neale said the colour palette, height of ceiling and the styling felt so welcoming. Shaynna said she wanted them to replicate it in the master bedroom and she couldn't get the smile off her face. Darren said it felt more sophisticated. Neale said it was a textbook example of taking many shades of grey and yet still keeping it warm and welcoming.
Shaynna said the Woollies flowers were daggy and Neale was cross that there were no bedside lights. But otherwise it was all good!
I loved those putty coloured Shaker style wardrobes, mirroring their kitchen cabinets, and the overall soft and relaxing look and feel.
Our picks to buy: Mirror and artwork
Joint third: HAYDEN AND SARA
26/30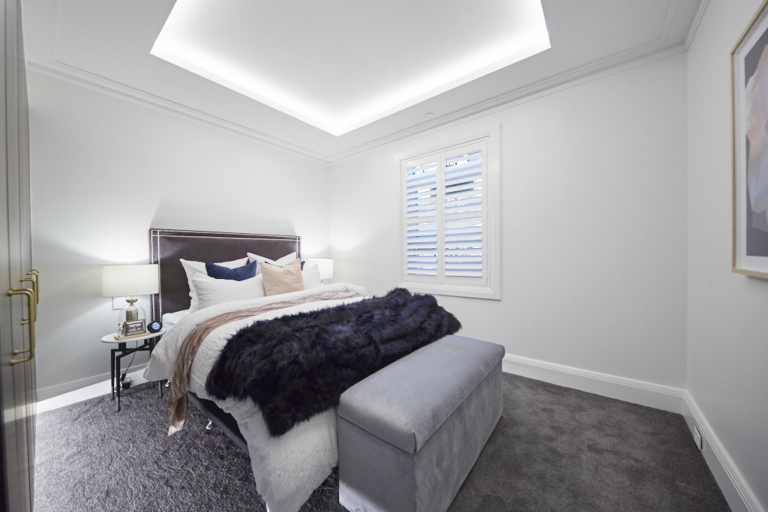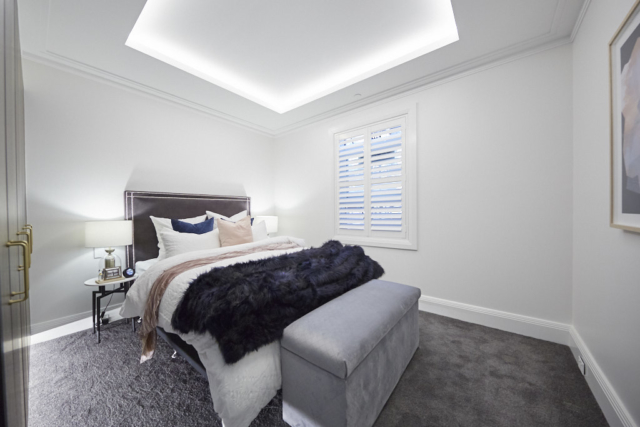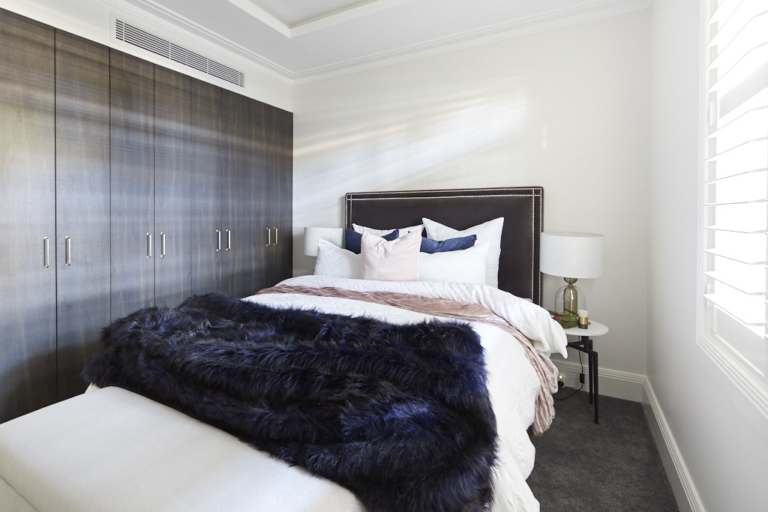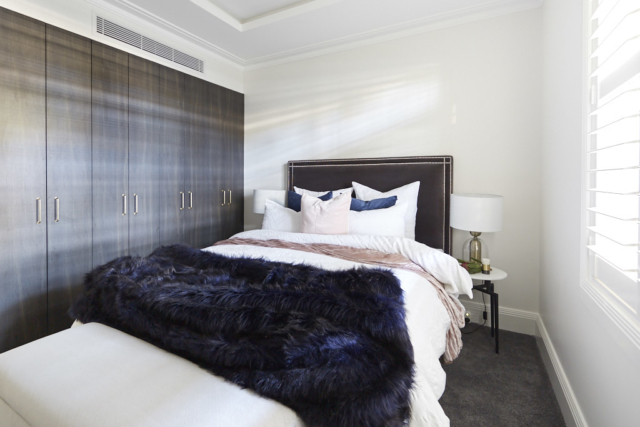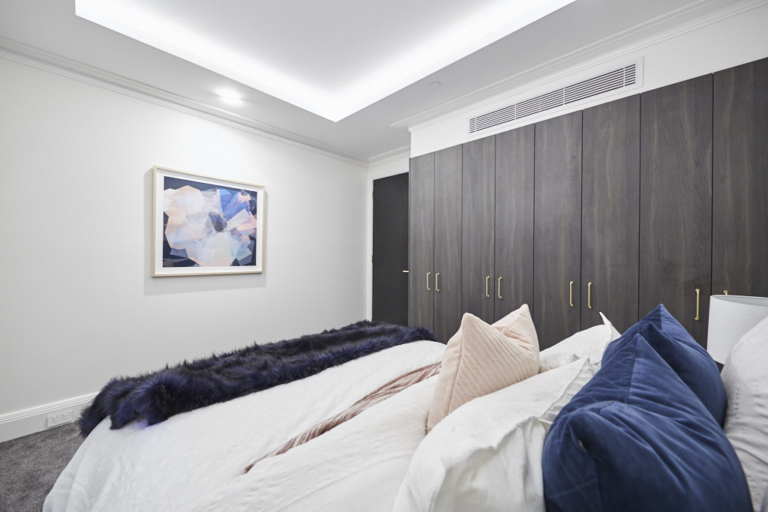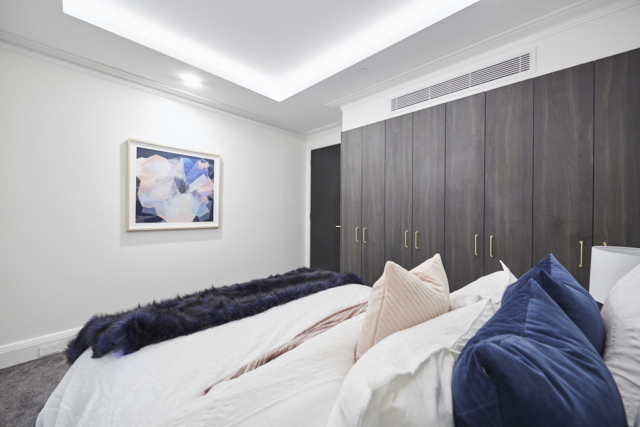 Neale said they'd made the best of a small room. Darren and Shaynna loved the bed styling apart from that navy faux fur throw (yuck!). Shaynna loved the amount of storage but Neale thought the end cupboard was a little too tight.
Shaynna felt the room was trying too hard to be luxury and that they were caught between two target markets. She said the room was old fashioned and for more of an older clientele. Neale however liked it and found it glamorous and the right style for the rest of the apartment.
I wasn't a huge fan of the dark wardrobes but found everything else perfectly pleasant if not all that memorable! The ceiling was great though!
Our pick to buy: Artwork
Joint third: KERRIE AND SPENCE
26/30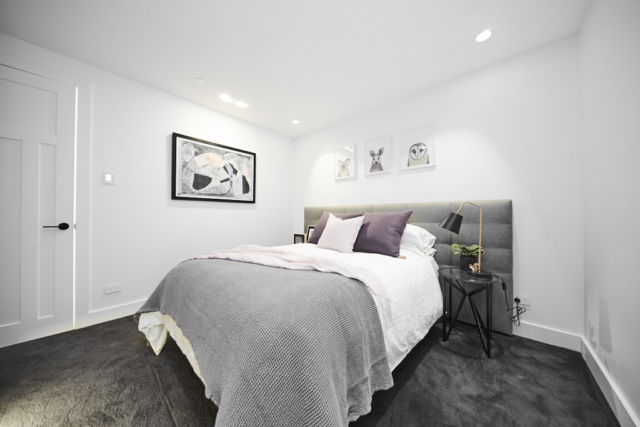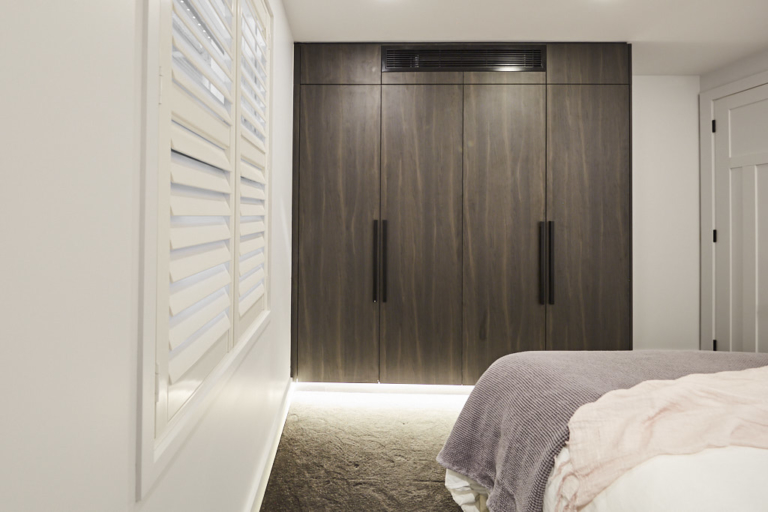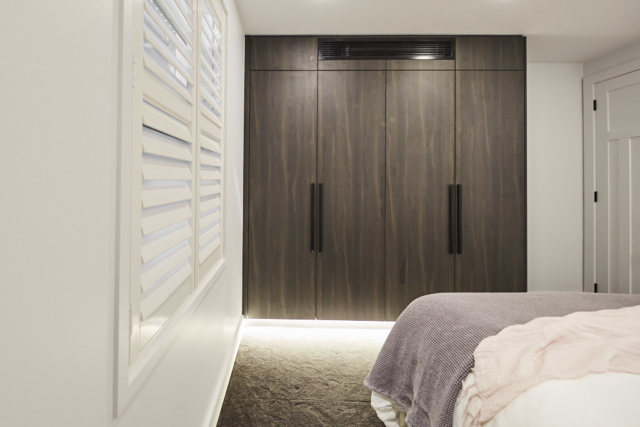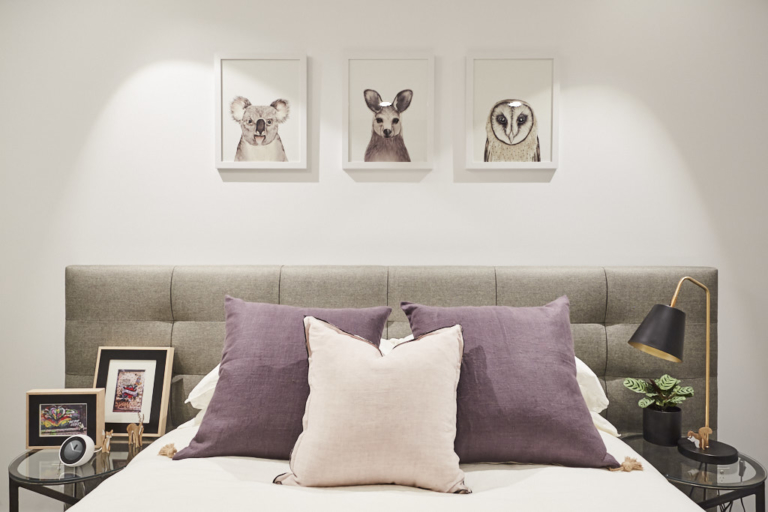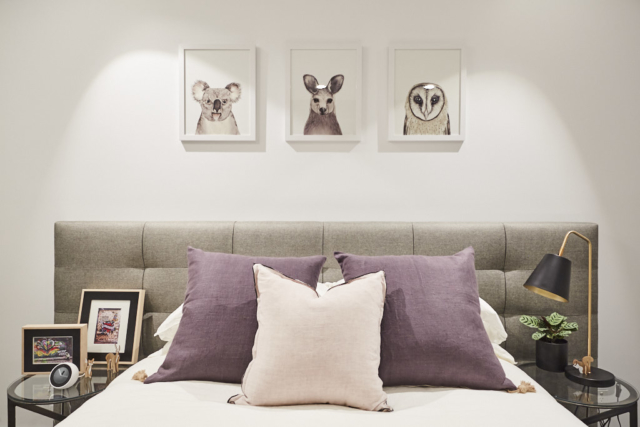 Neale said it was another small room but it felt bigger than Courtney and Hans' because of the orientation of the bed. Darren loved the bedhead and couldn't stop touching it! He thought the space was planned really well with a nice big wardrobe. Shaynna loved the storage too. Darren was very excited about the air con vent integrated into the joinery. Shaynna thought there were too many woodland creatures! Neale found it hard to fault and liked the soft palette but thought it wasn't particularly exciting or memorable. Shaynna agreed. Darren said at the end of the day, a simplified room with a simple palette was difficult.
I personally was not a fan of the cute animal prints (better for a kid's room) and thought they were hung a bit too high.
Then they saw the bonus study space down the hall and were very impressed. Neale said it could only be an advantage to them.
Our pick to buy: Artwork
Fourth: COURTNEY AND HANS
25/30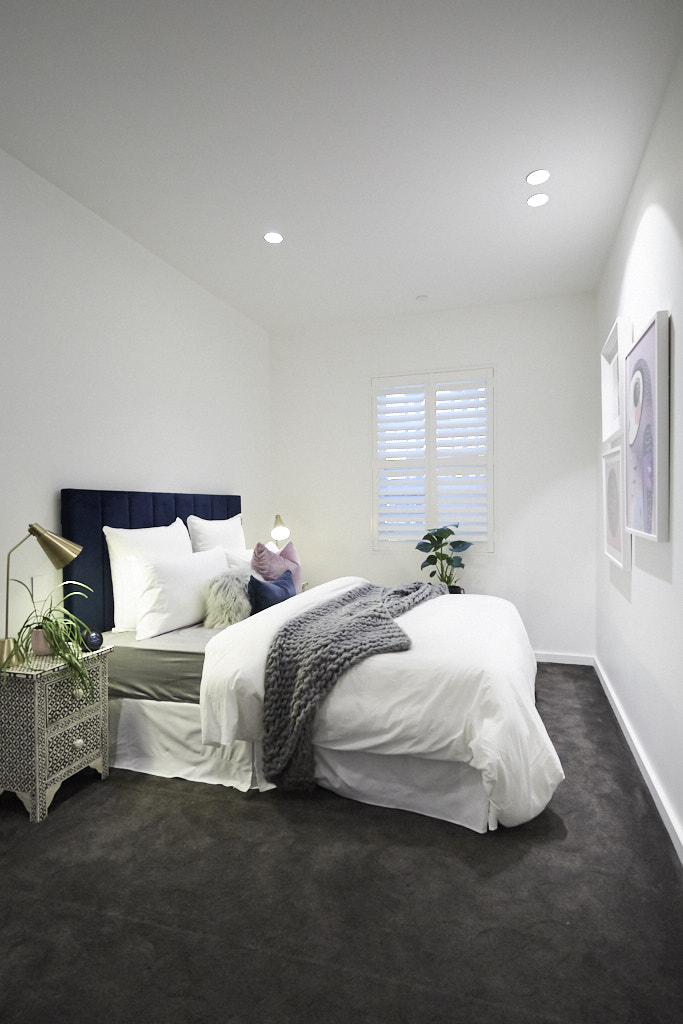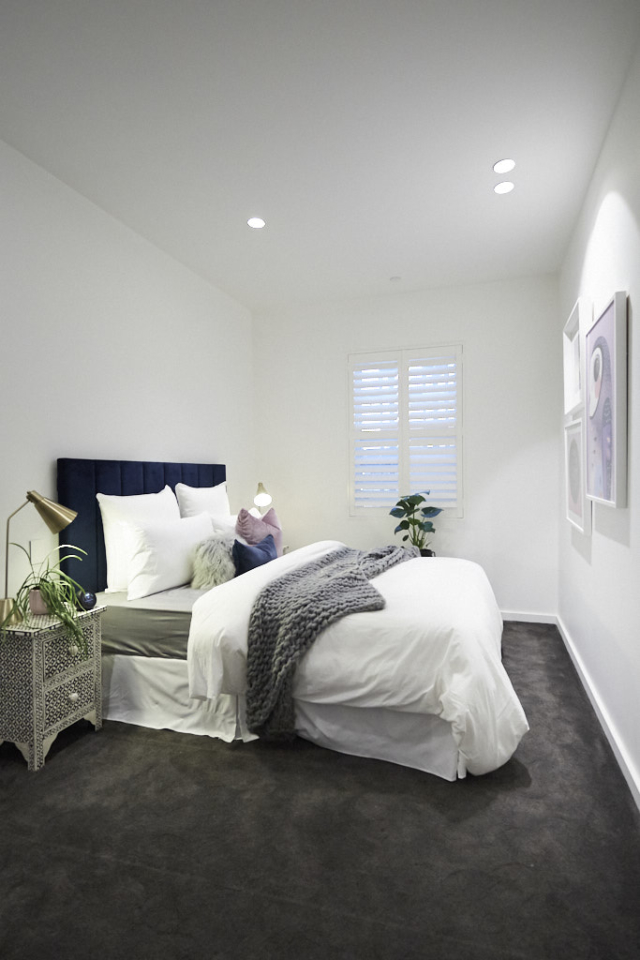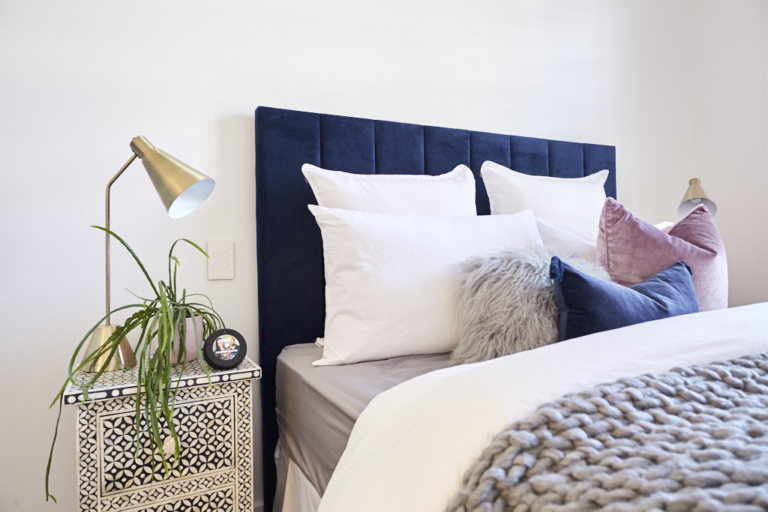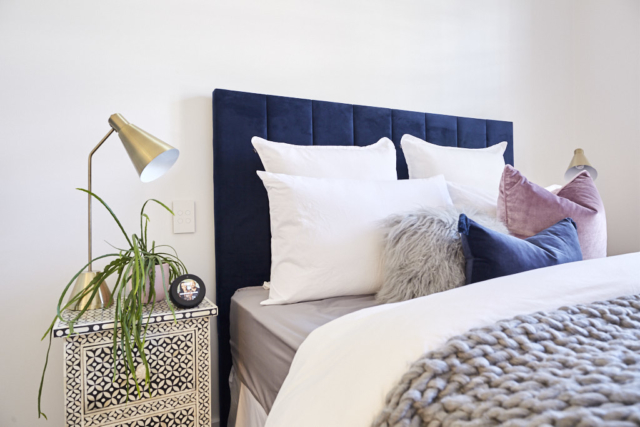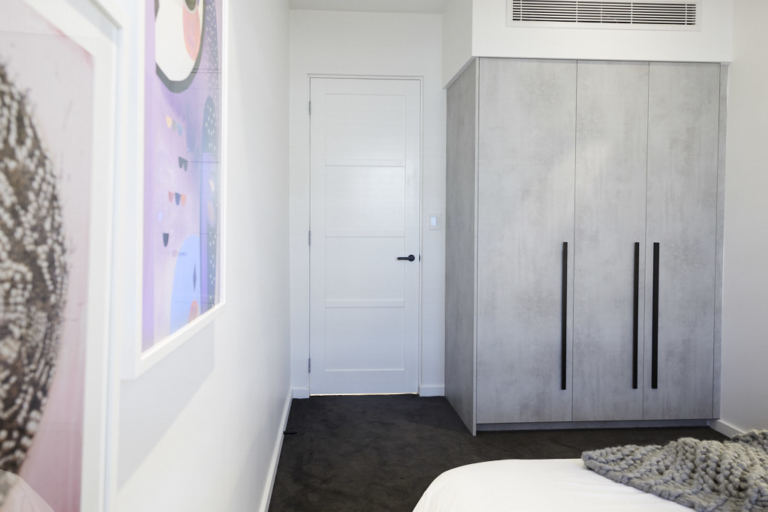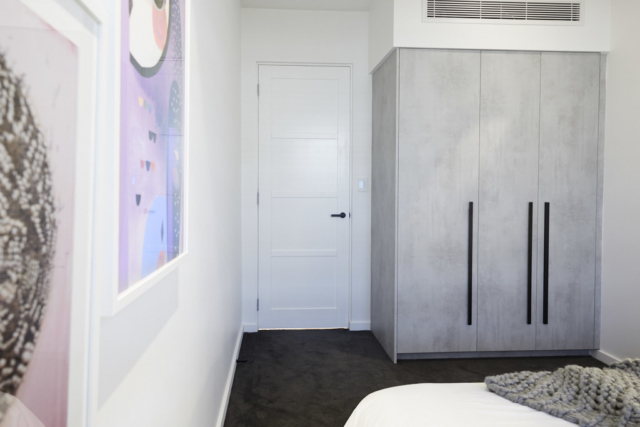 Darren said the room was very vibrant. Neale said it was one of the nicest rooms they'd delivered. But he also felt claustrophobic. Shaynna agreed and thought the bed should have been placed differently. It could also feel softer and grander if they'd done sheers across the wall like they did in the master. Darren loved the concrete look wardrobe doors with the colour palette. They all liked the whimsical art choices but ultimately Neale felt that at opens, buyers might think the bedrooms were disappointing compared to the living areas.
Our picks to buy: Velvet cushion
The rest of our Block coverage