We don't have time (or the inclination, frankly) to write about all the bitching and drama, so let's just stick to last night's room reveals shall we?!
Kim and Chris won with their outdoor area and 28.5 points, taking $20k off their reserve. Dan and Carleen's bathroom got them 27.5 points, second place and $15k off their reserve. Then the boys, Andy and Ben, came third with their master en suite, 26 points and $10k off their reserve. Sadly for Will and Karlie (fourth) and Julia and Sasha (last) they got nada!
What the judges said…
Andy and Ben's master en suite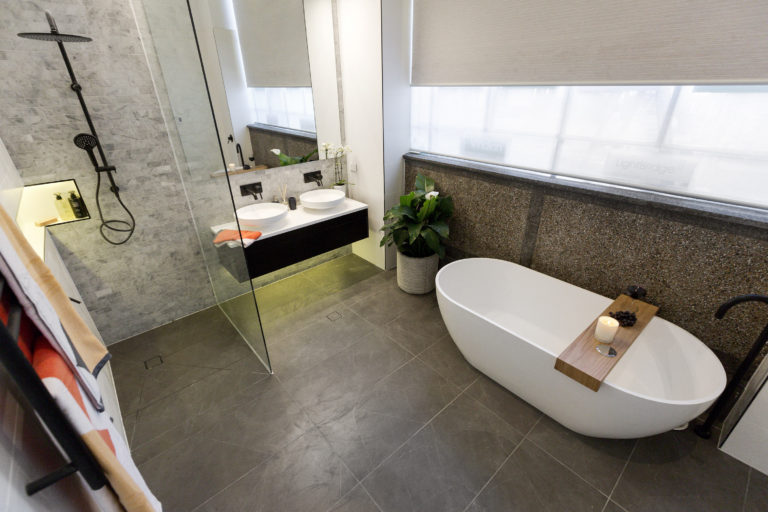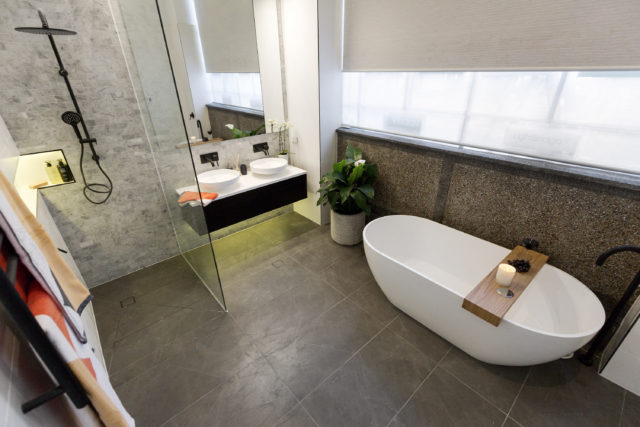 The judges, especially gadget fiend Darren, loved the voice activated features to turn on the lights and shower. Very cool. These were seen throughout the 'house of the future'.
They loved the restored terrazzo incorporated into the room, it was a beautiful feature and Shaynna said it warmed her heart they'd used it. Darren liked the layout while Neale said it was elegant and simple, and Deco. Shaynna liked the black edge strip, which worked with the Art Deco vibe.
While the vanity was beautiful, Shaynna said it didn't have enough storage. Darren said his cosmetics alone would fill it!
Overall, the judges thought it was very well planed with great lighting and good inclusions and was very desirable and modern.
Our pick: LEDlux Strix LED pendant
Dan and Carleen's main bathroom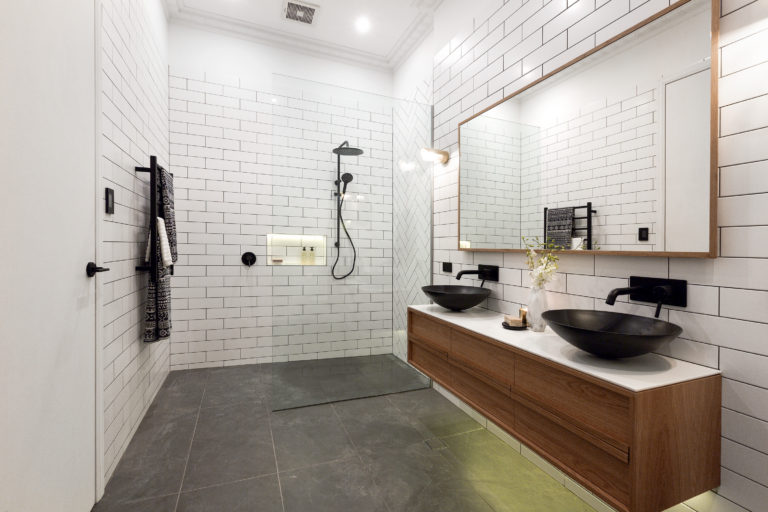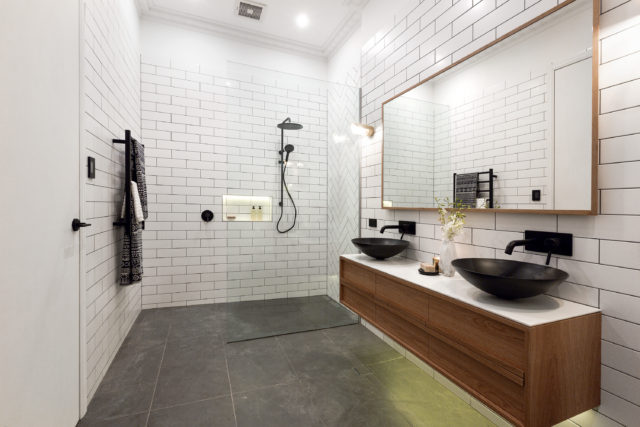 Neale gave it a real wow. Shaynna loved the way they'd used subway tiles and black grout to great effect on a budget as well as the amazing Zuster vanity from Reece "It's the perfect piece for the room."
Neale loved the gold wall lights and guessed (incorrectly!) that the room had been done by Will and Karlie!
Our pick: Brass wall lights
Karlie and Will's guest bedroom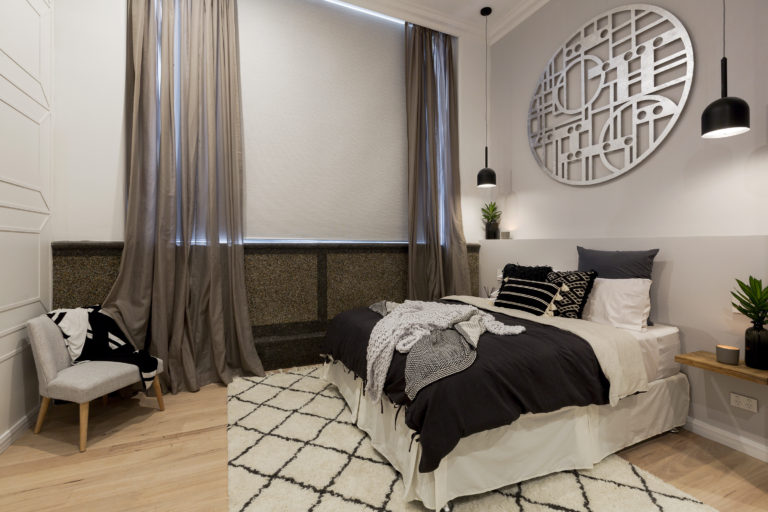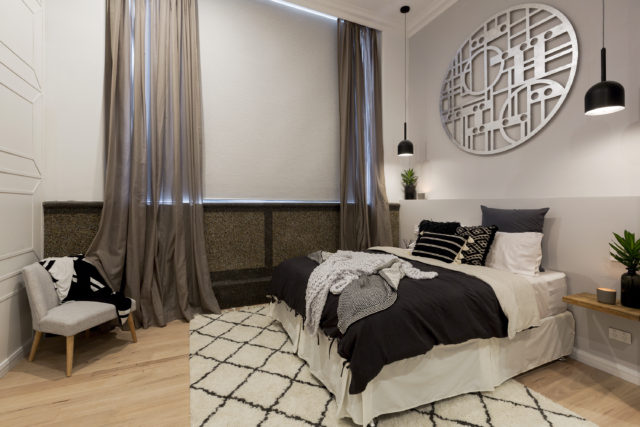 Neale said the room had a real sense of the Deco period due to the height of the ceiling, panelling and window, but the styling really let it down with the pendant lights not working.
Shaynna said the pendants, style and size aside, were way too high, the bedsides weren't really bedsides and the chair was too small and belonged in a kid's room.
Neale said there was so much more they could made of it and Darren said it was probably budget which had stopped them.
Our pick: Art Deco silver leaf wall art
Julia and Sasha's kid's room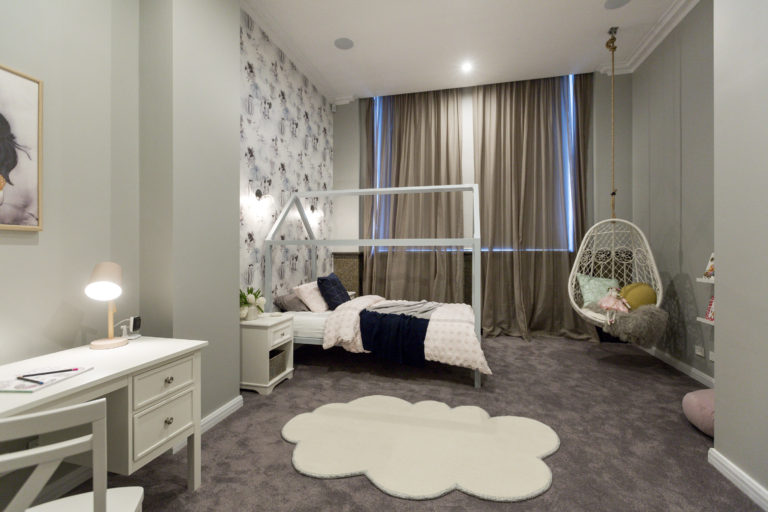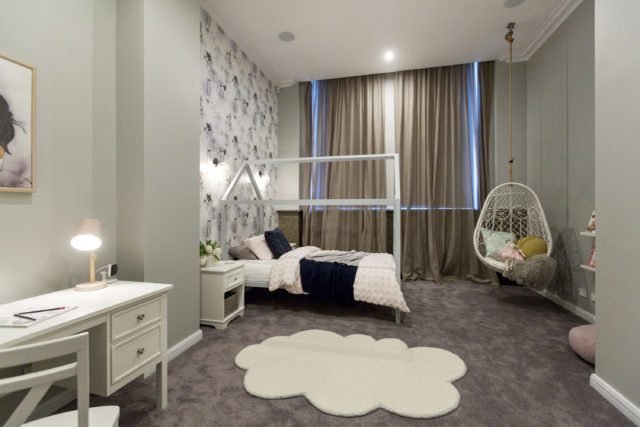 Well this one didn't go down too well at all and I suppose I'd have to agree that this is the least favourite room so far by my favourites Julia and Sasha. Neale said he had never seen such a miserable kid's room and that it shouldn't have been grey! "It needs all the help it can get."
Shaynna loved the wallpaper and the reading area but the judges all hated the steel house frame bed, saying it was an accident waiting to happen with someone hitting their head. And while Shaynna loved the hanging chair she said this too was impractical.
Our pick: Cloud rug
Kim and Chris's outdoor area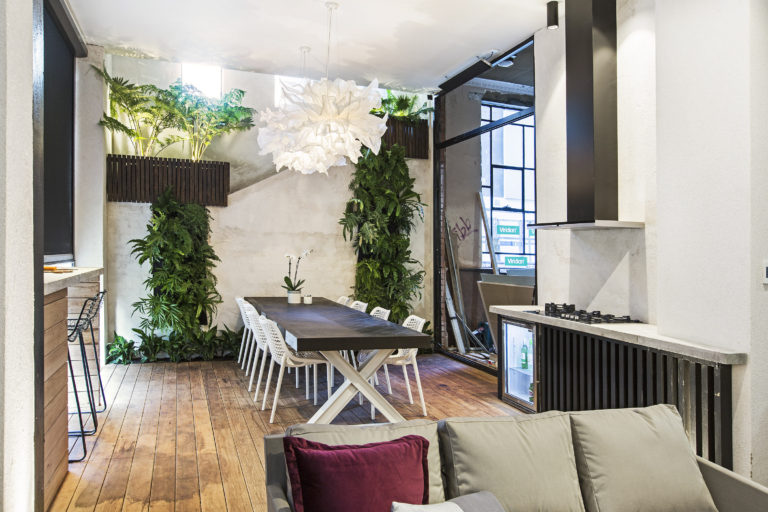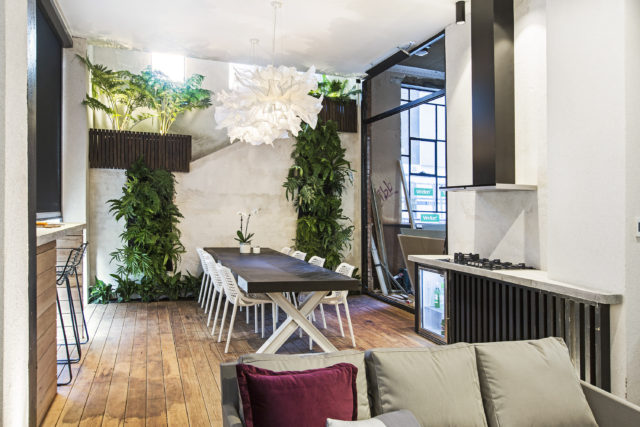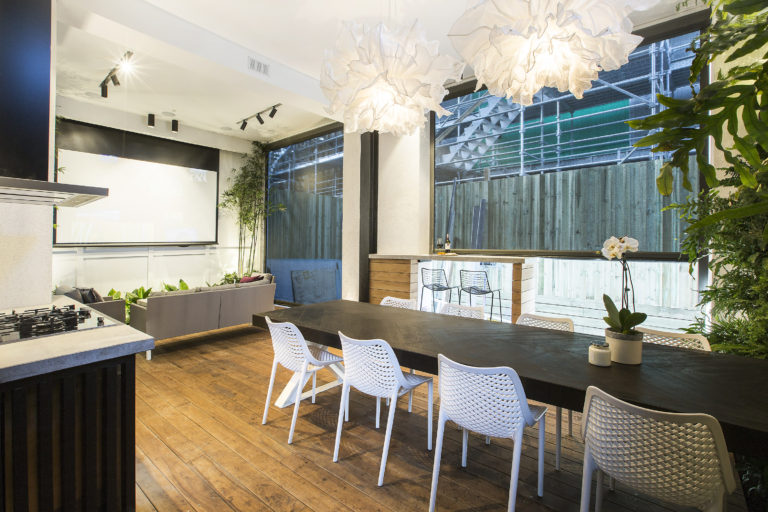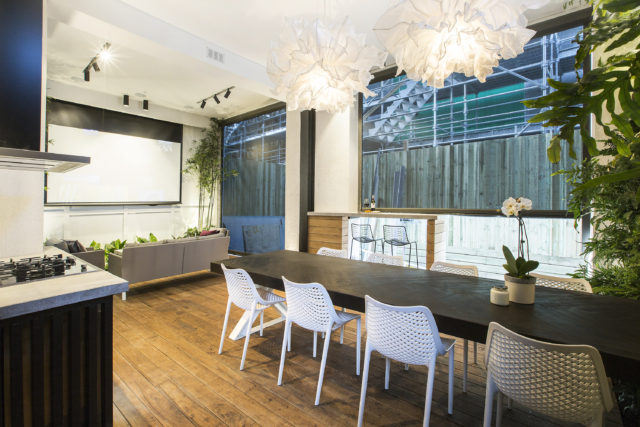 After seeing the magnificent concrete table and the rendered wall, the judges knew who had done this room straight away.
Darren loved the statement pendant lights saying they worked really nicely. In fact he said everything above the floor (which was marked with paint spills and footprints) was beautiful.
When they realised there was a projector too for movie nights, the judges were sold!
Our pick: Fandango pendants
More challenge apartment room reveals coming next week…