Last night's Block reveal recap comes from our friends at The Block Shop.
The biggest challenge ever faced on any Block and the one week Scotty had been warning his Treechange teams about from the start, landscape week was every bit as tough as they'd feared… but the results were amazing! From multi-function sports centres, to tiny home retreats, vineyards, zip-lines, kitchen gardens and pools galore, the imaginations ran wild as the contestants went all out to make the best use of their huge ten-acre properties.
Tom and Sarah-Jane (first place) 30 points (29 + 1 gnome)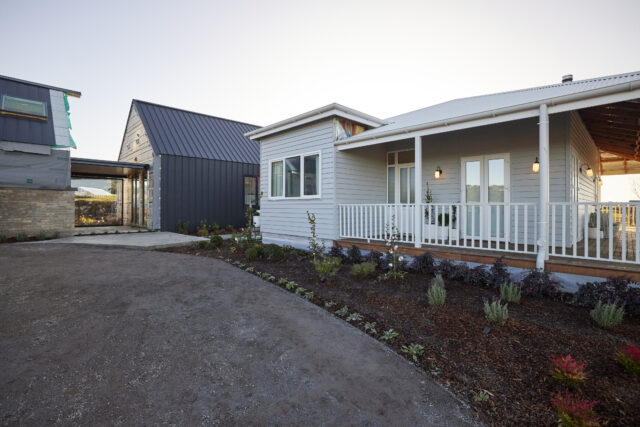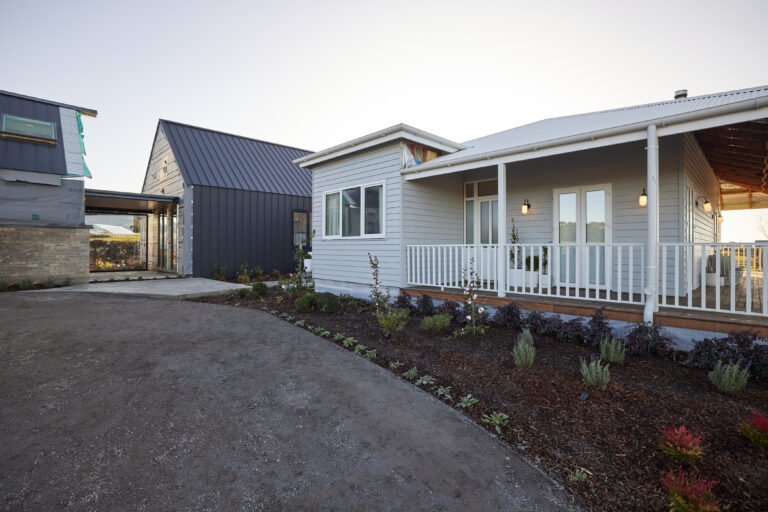 From the tear-drop entrance drive with just a few of Tom and Sarah-Jane's Plantrunner mature trees, past the Colourbond and James Hardie weatherboard exteriors to the water feature marking the transition from old house to new build and beyond, this was an exterior that wowed the judges. Especially when they made it to the back where the living room's huge windows faced out to a pool, kids playground, artfully-placed old farm equipment, firepit, and more. How much more? What about a par three driving range into the property's back corner? A basketball court? BBQ area? Chicken run? Pony pen? A dam-side tiny house? "Mind blowing," summed up Darren, "completely bananas!"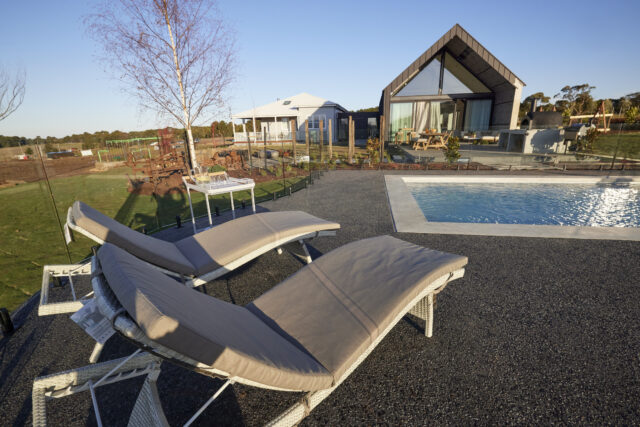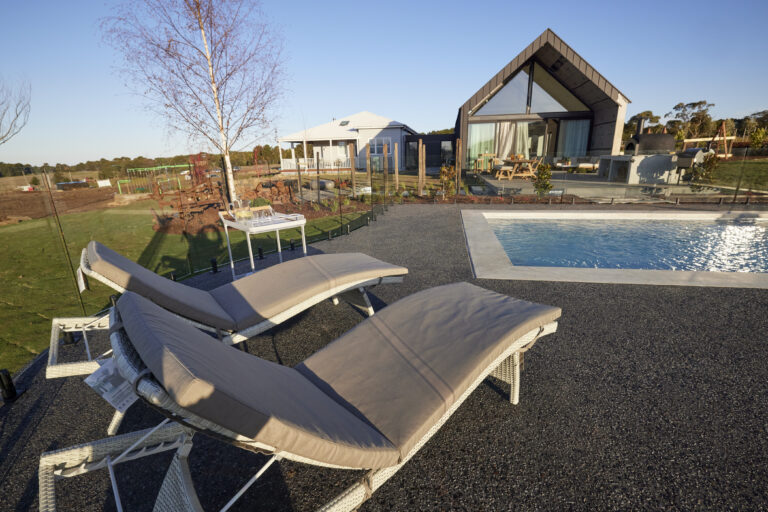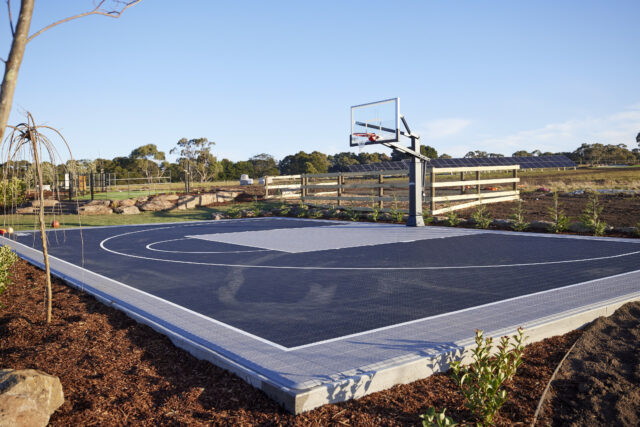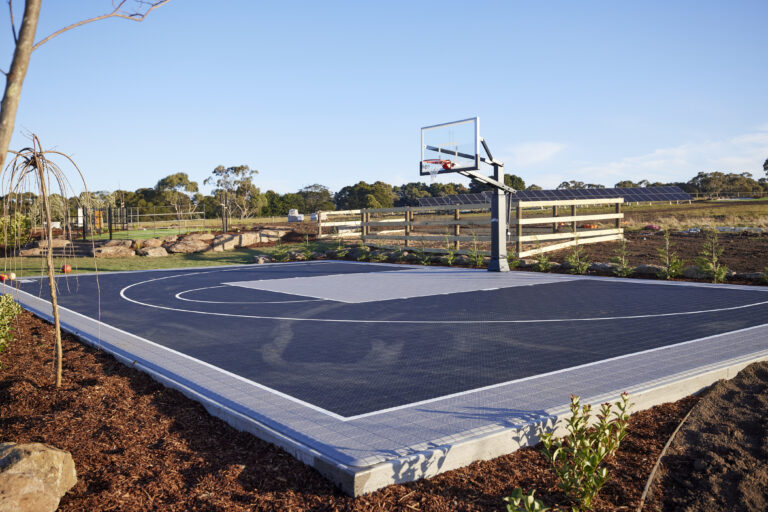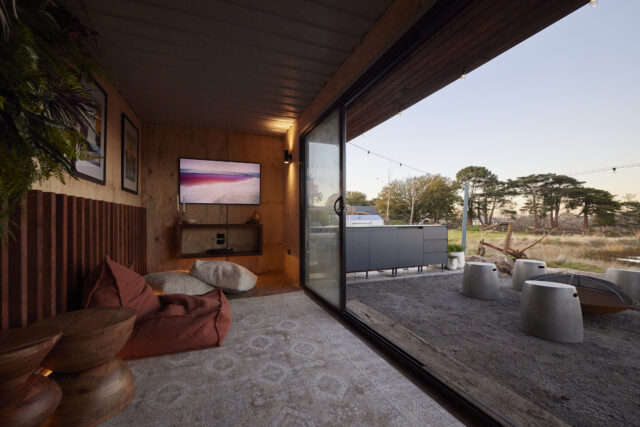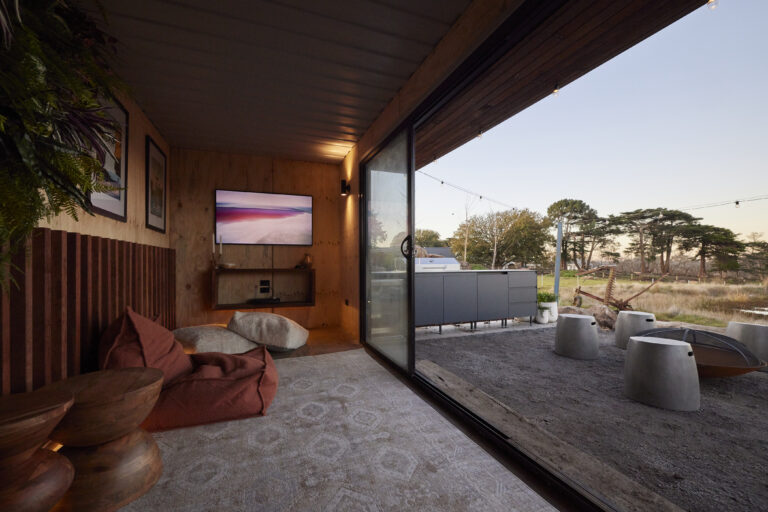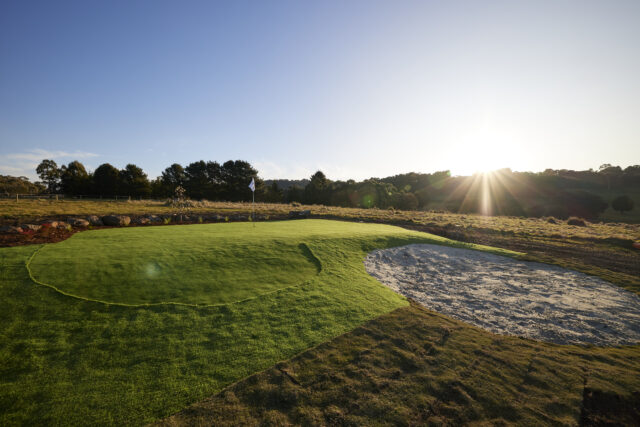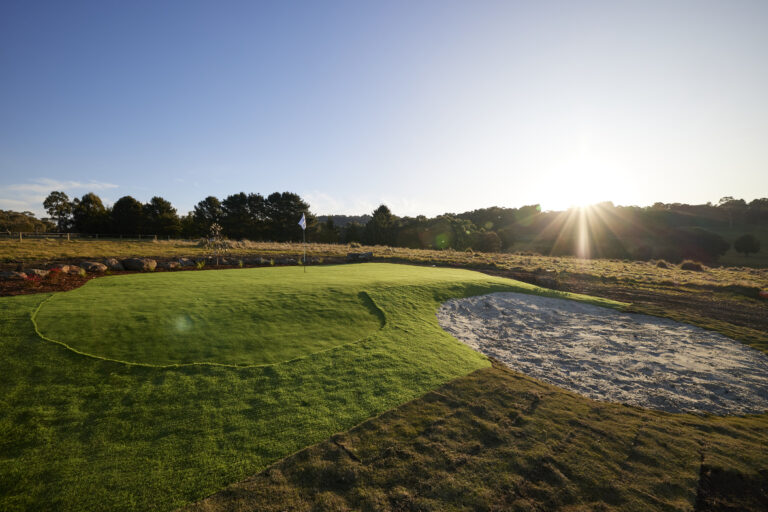 Shop the look: Circa multicoloured hanging chair with base
Omar and Oz (second place) 28.5 points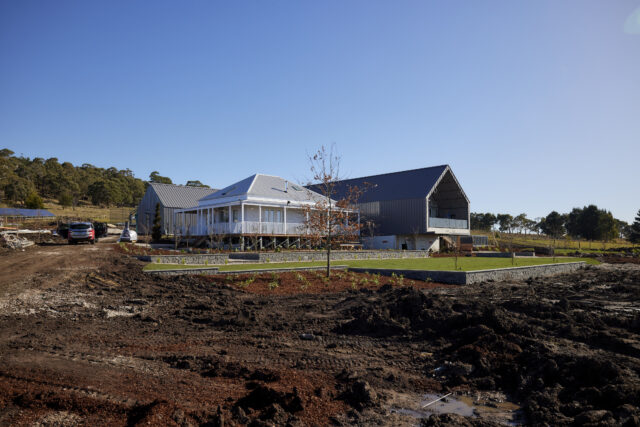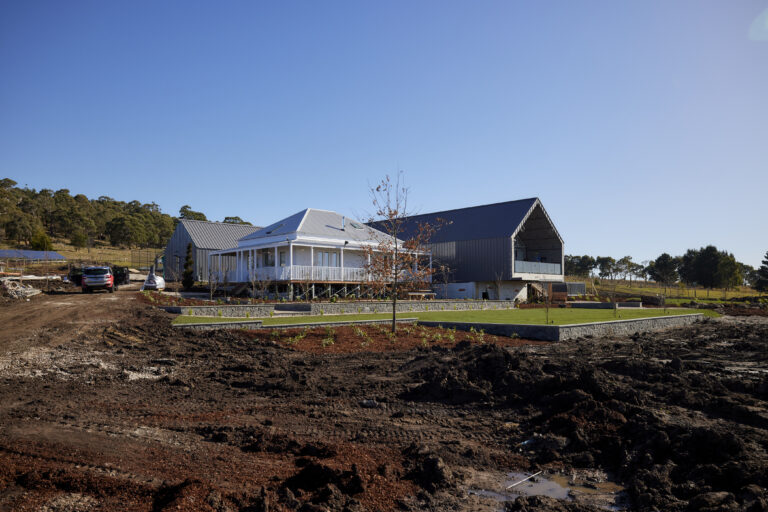 With one of the most elaborate landscaping plans of the season, House 5 boasted topiary and plants and a Pentablock retaining wall in front, a huge grassed flat area to the east, screened water tanks and an outdoor kitchen with rammed earth walls behind and a babbling brook leading to huge rock-edged lagoon all looking out onto the mountain views. "High end and luxe!" Scotty said, but the showstopper for all the judges was the multi-function sports space featuring a sauna, built-in trampoline, pool, putting green – with separate driving range – and combined basketball, tennis court, all under lights. "It all feels just right," Neale said, and nobody was arguing!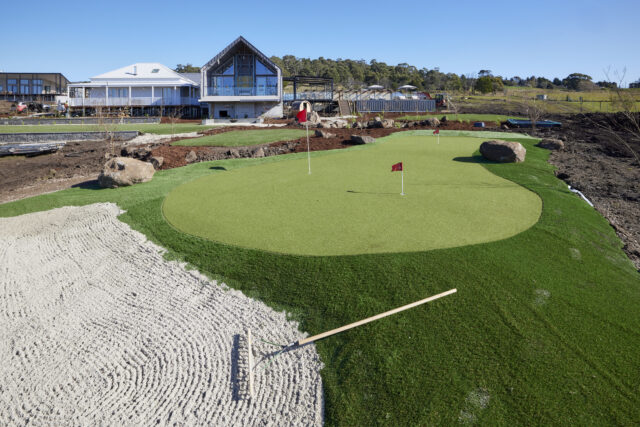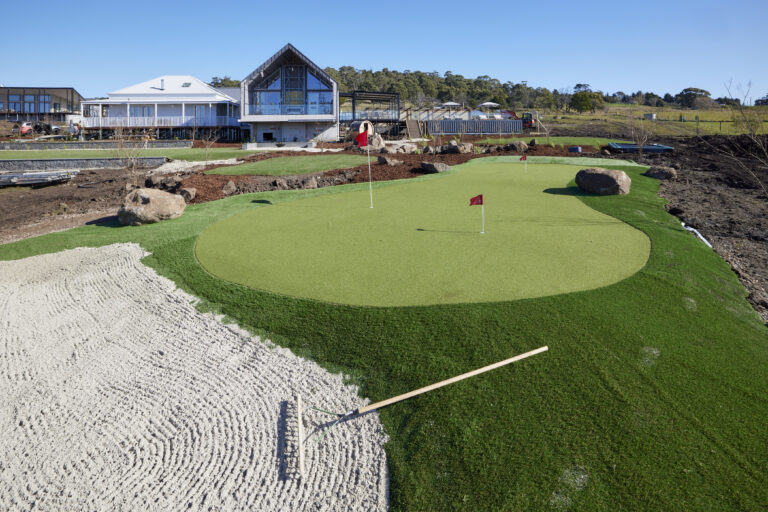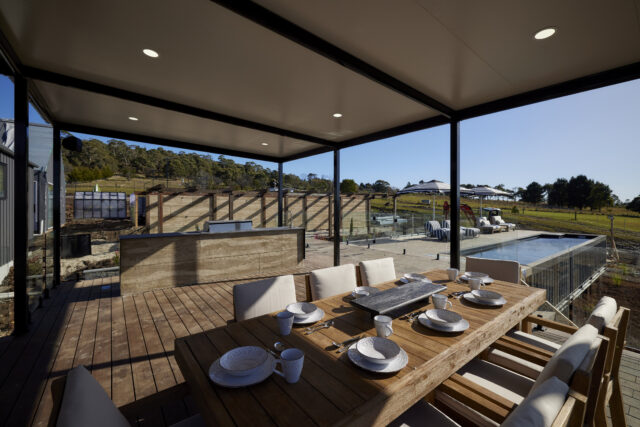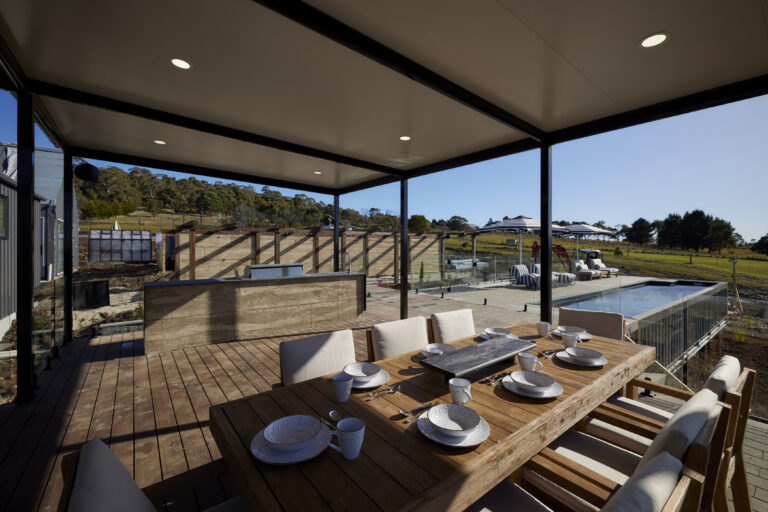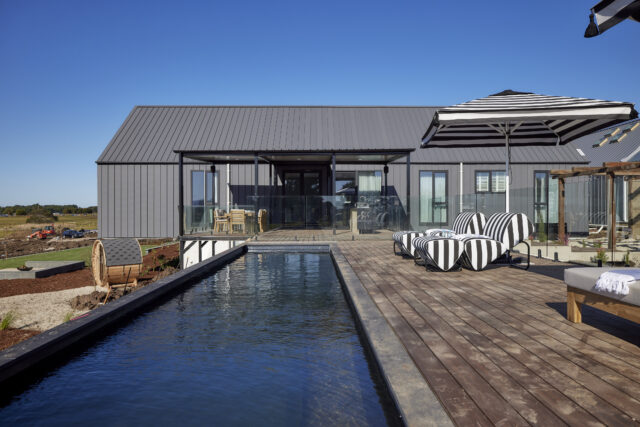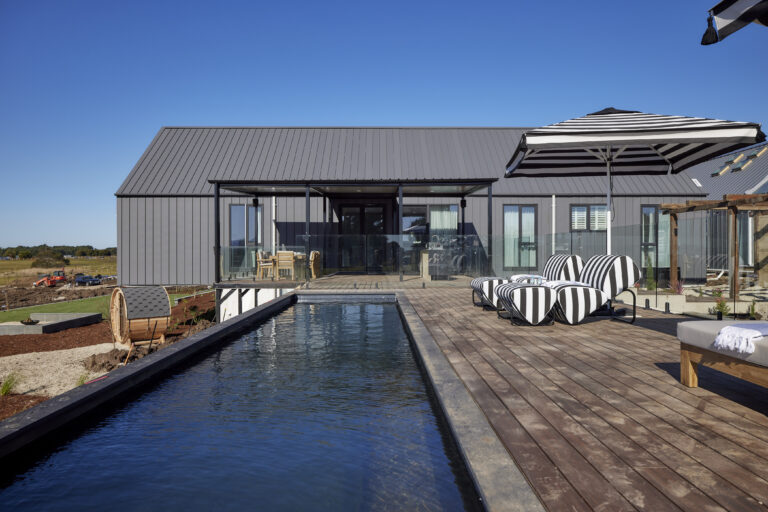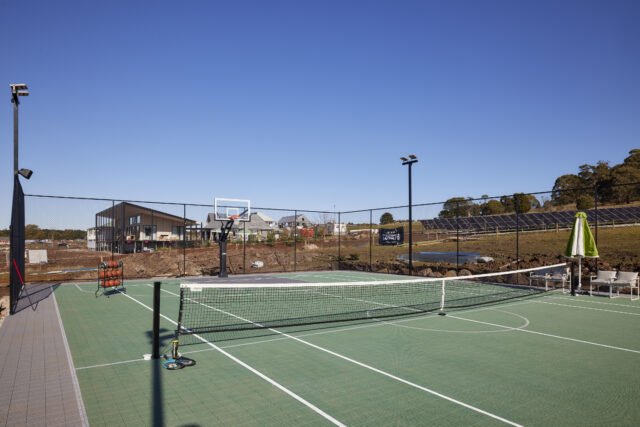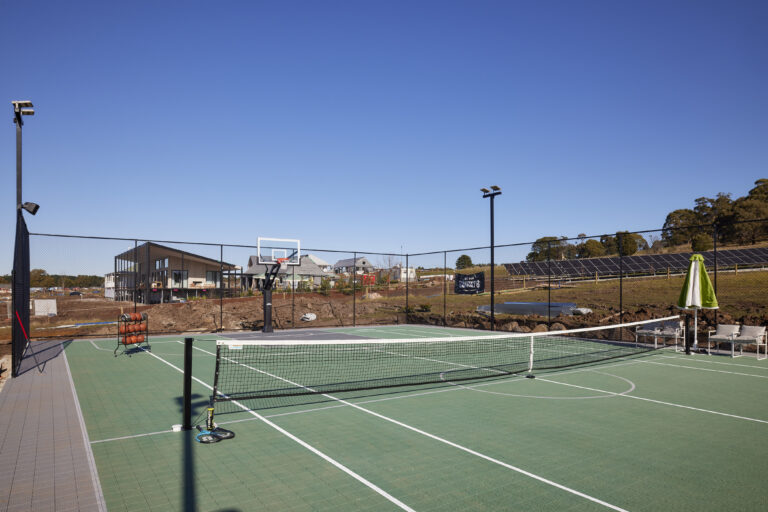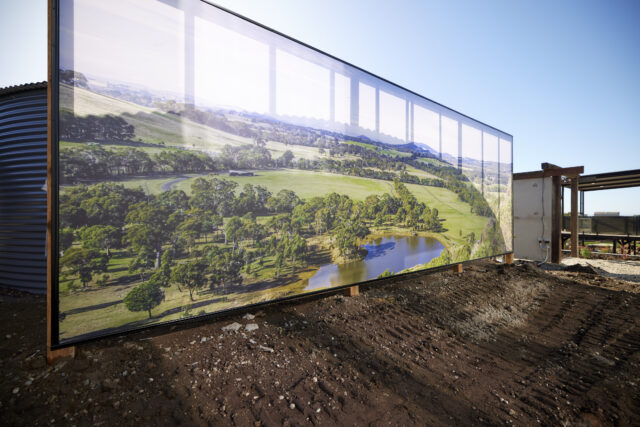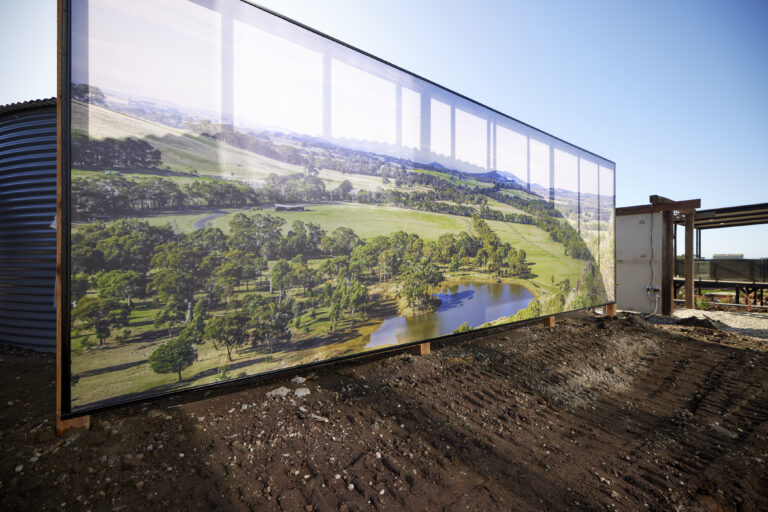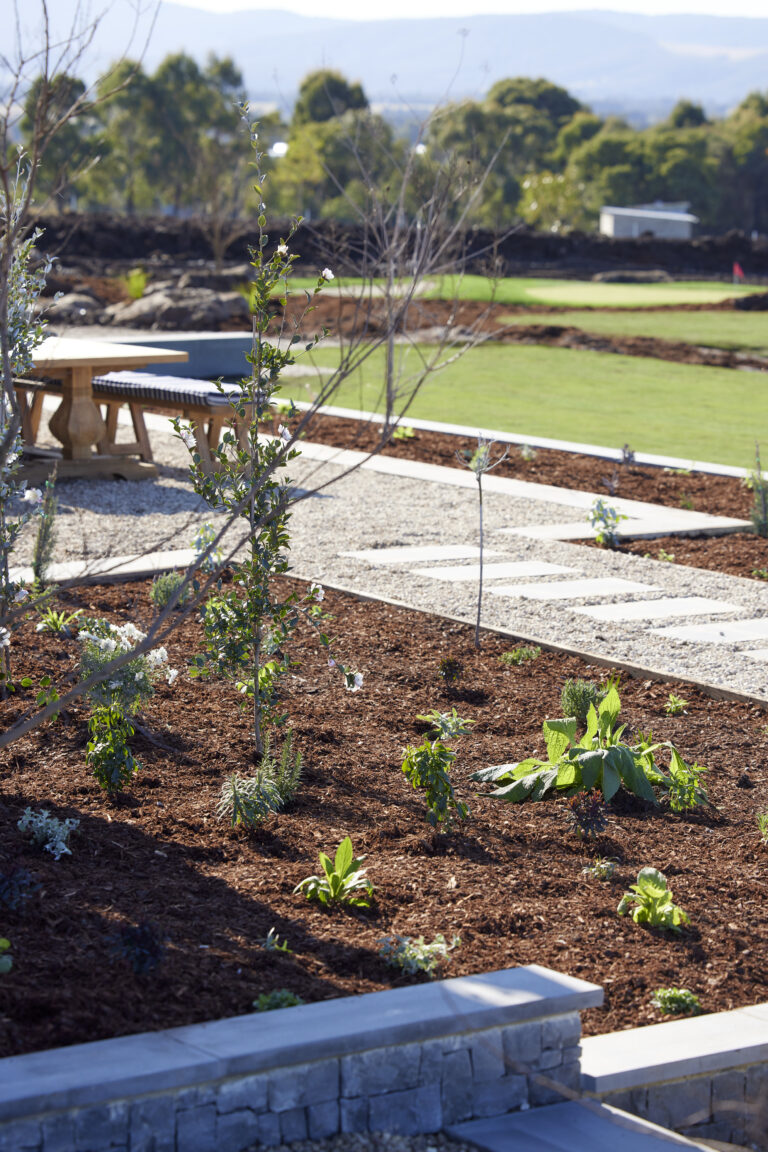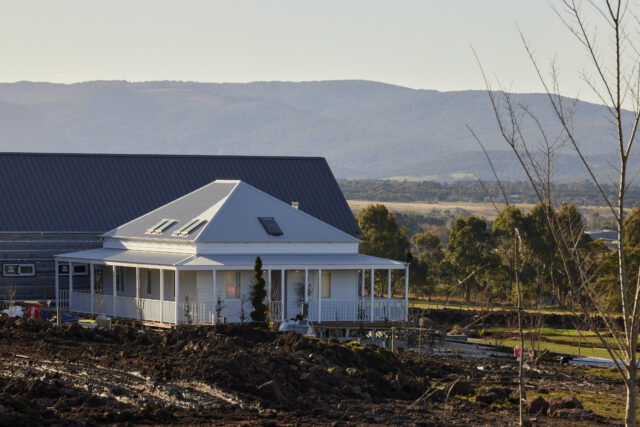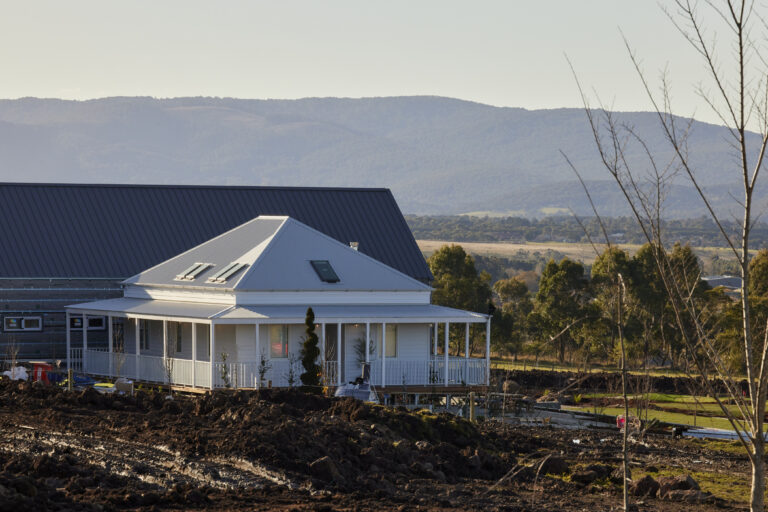 Shop the look: Trend modular lounge
Ryan and Rachel (joint third place) 26.5 points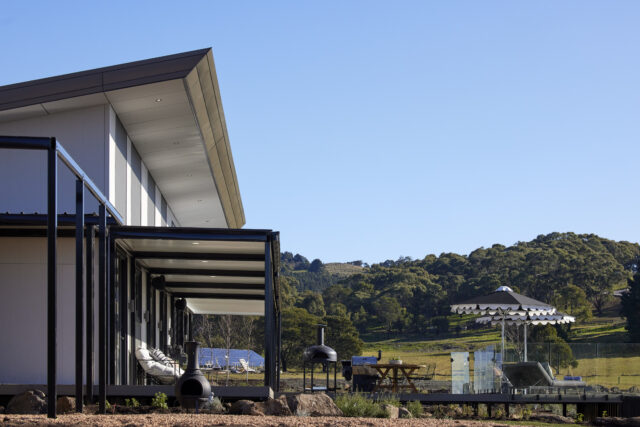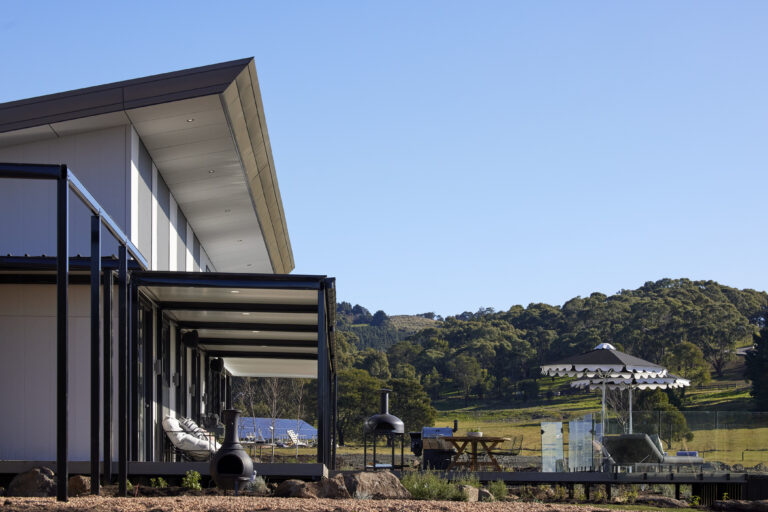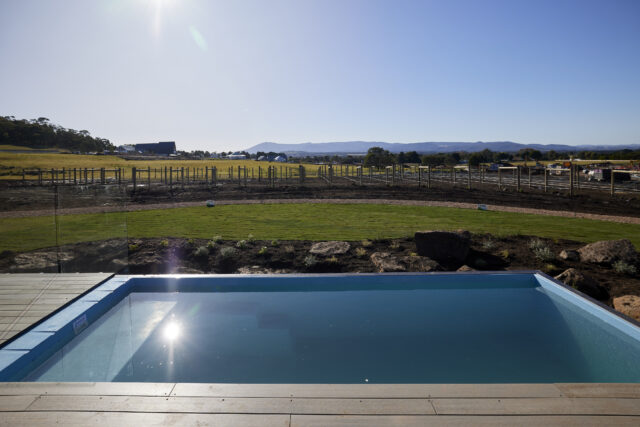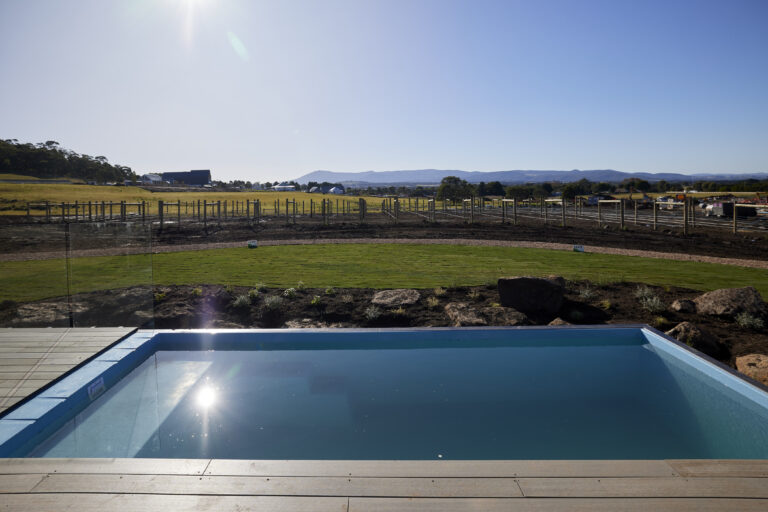 From the colour choices for exterior walls to the complementing Colourbond and stonework to reflect the lodge interior there was a lot for the judges to love as they arrived at House 2. And a lot more as they walked past the courtyard-style arrival area to see the landscape proper. "Talk about a game changer!" Neale said when he spotted House two's vineyard, not just a beautiful addition, but a passive income for years to come. That sat at the end of a beautiful outdoor entertainment area with Outdure deck with a pool at the end, an arbour leading pathways to the nearby creek, a zipline, swings, quiet zones and more.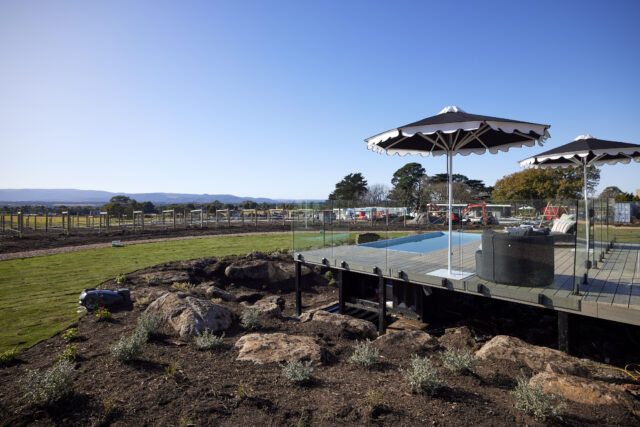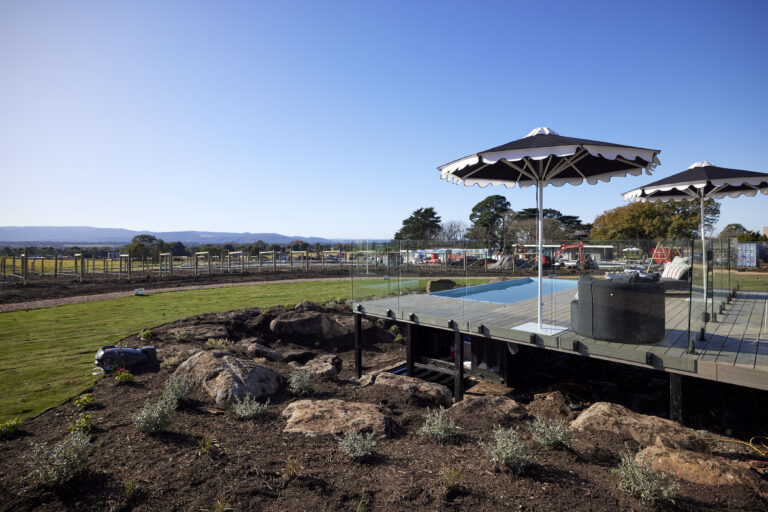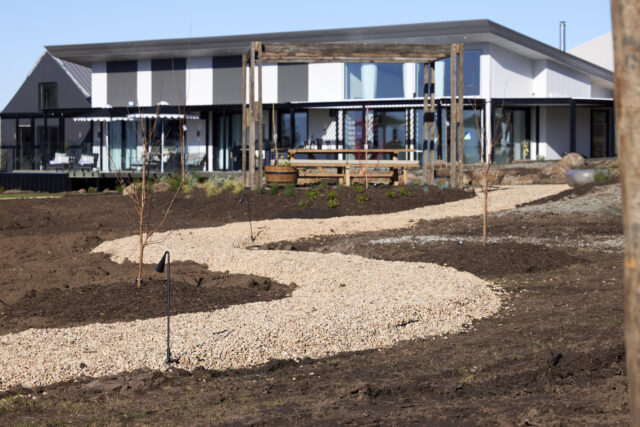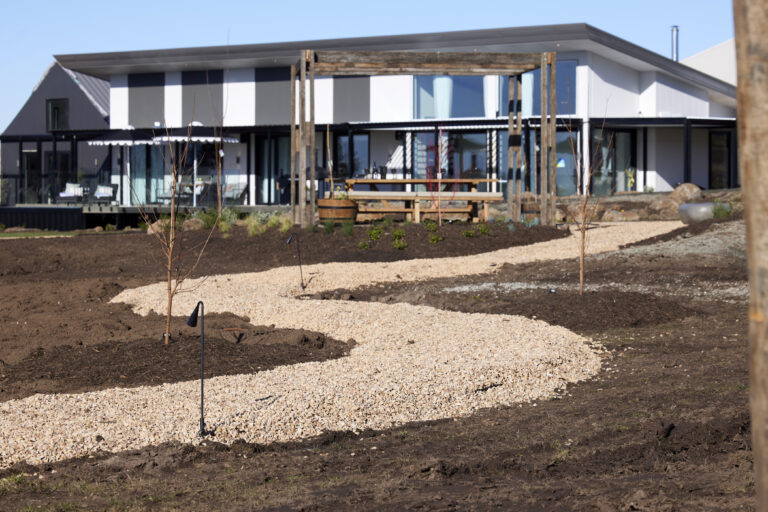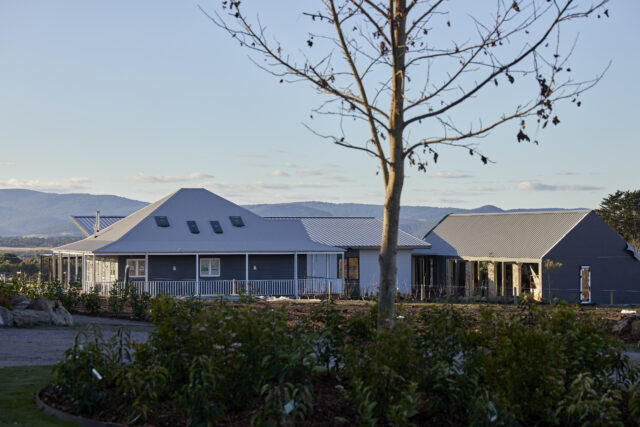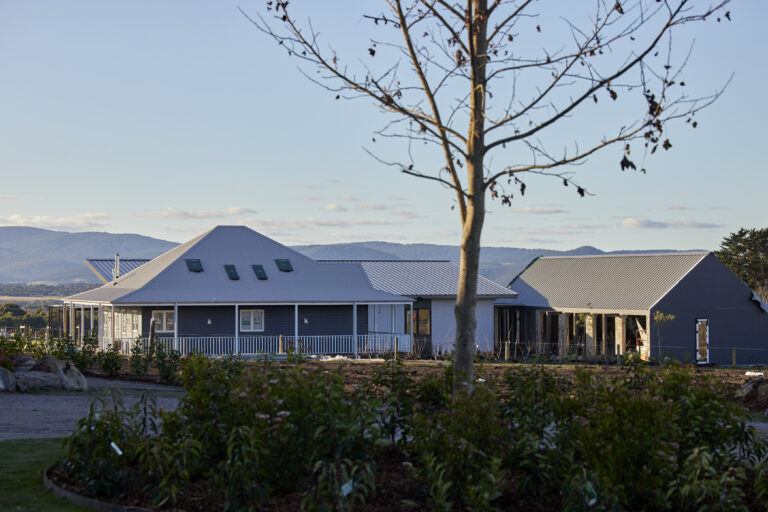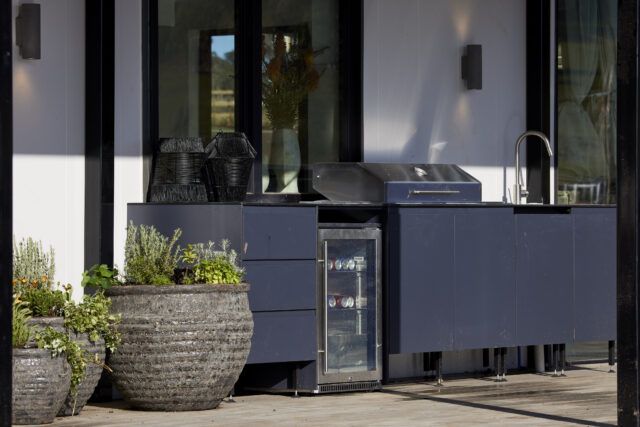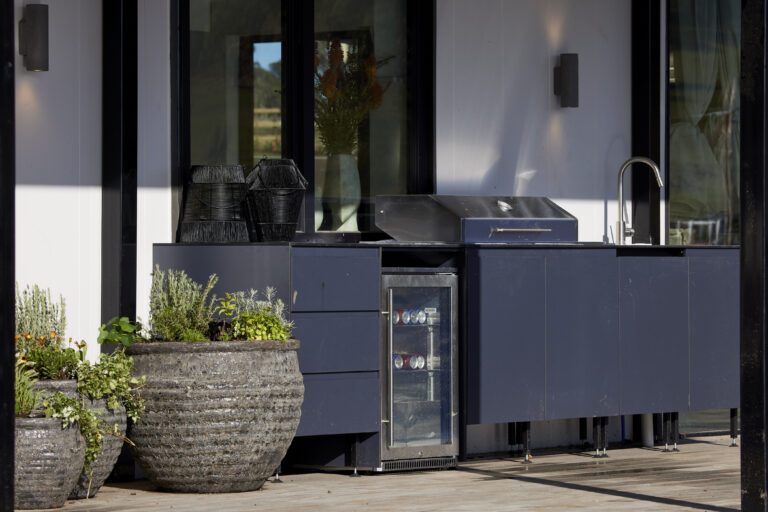 Shop the look: Aruba rounded sunbed
Dylan and Jenny (joint third place) 26.5 points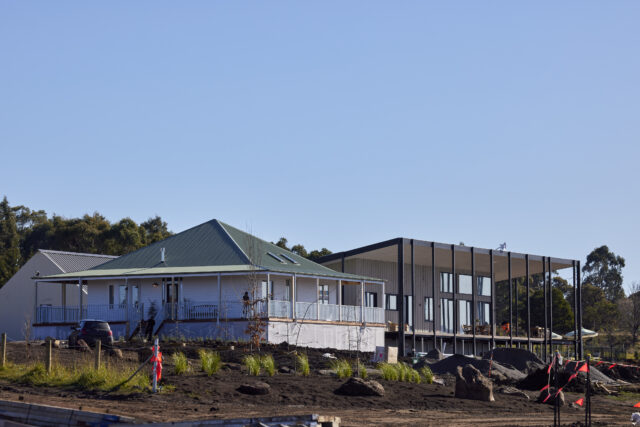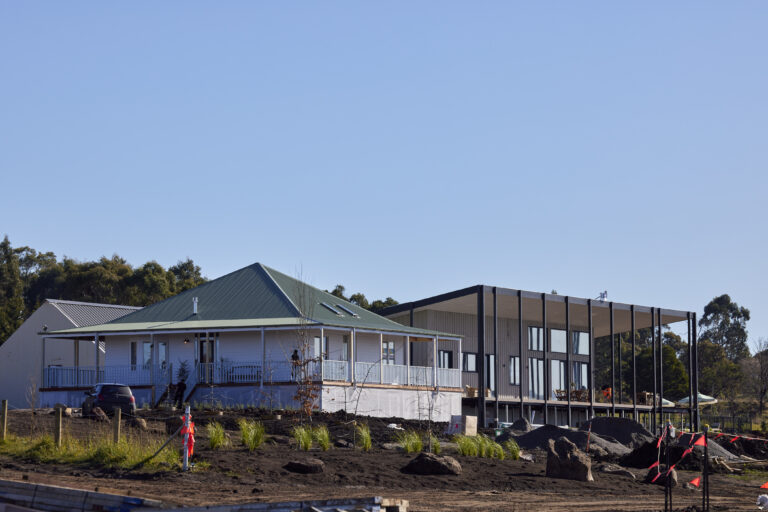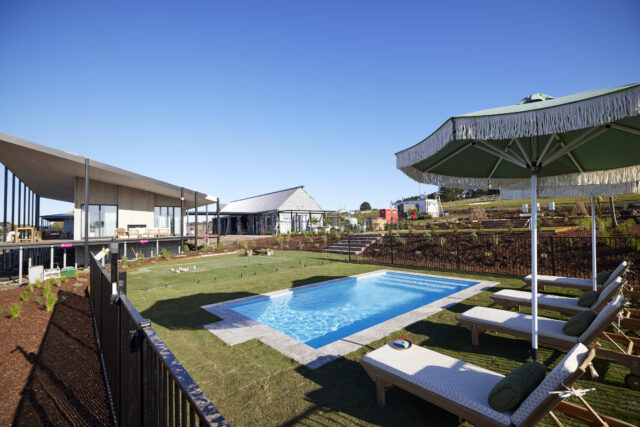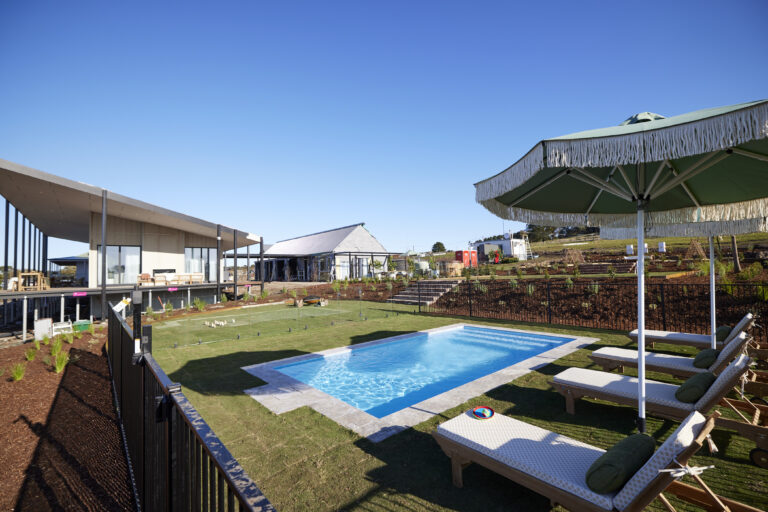 From the white on white front face to the dark grey James Hardie cladding to the largest deck ever seen on The Block on the home's downhill side to take in views of the Macedon Ranges, this is a home, the judges agree, that is perfectly placed to make the most of the outdoors. And what an outdoor area there is to take in. Terraced gardens with bricks steps, a woodfired spa, ice plunge bath, pizza oven, beehives, a private tiny house halfway to the road and more, this is a home, Darren said, that will look good on the brochure.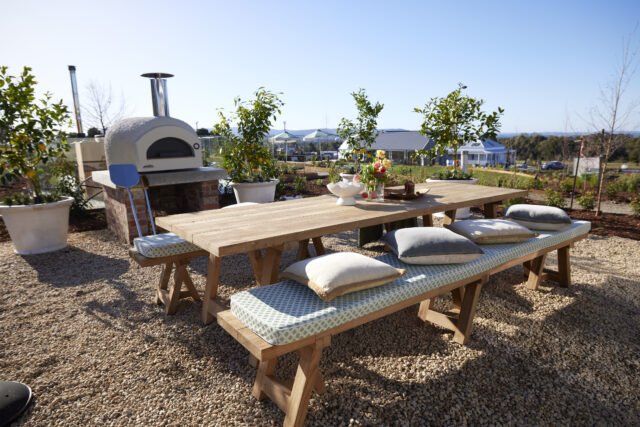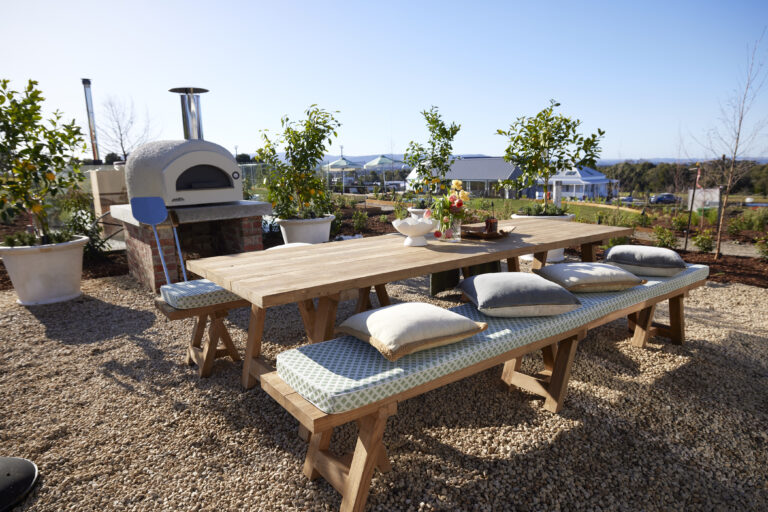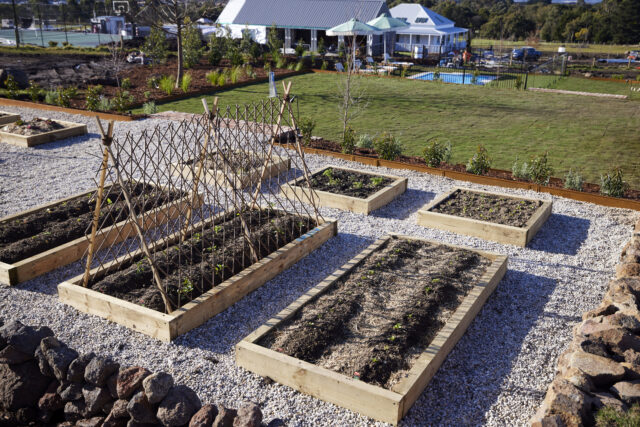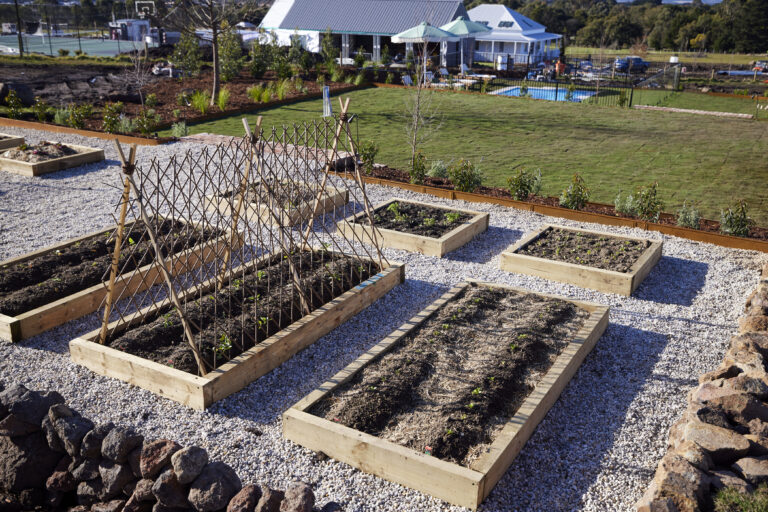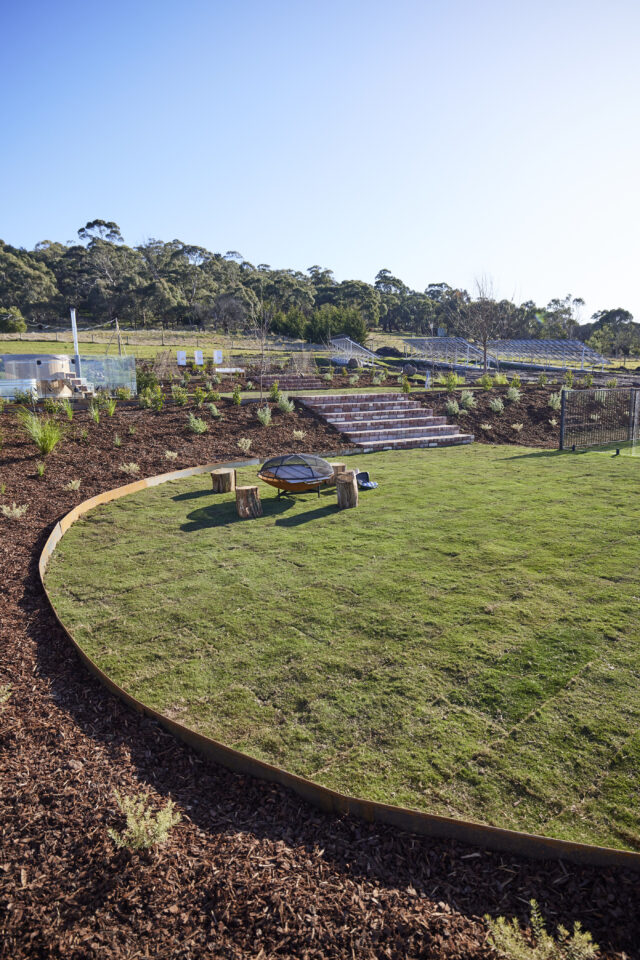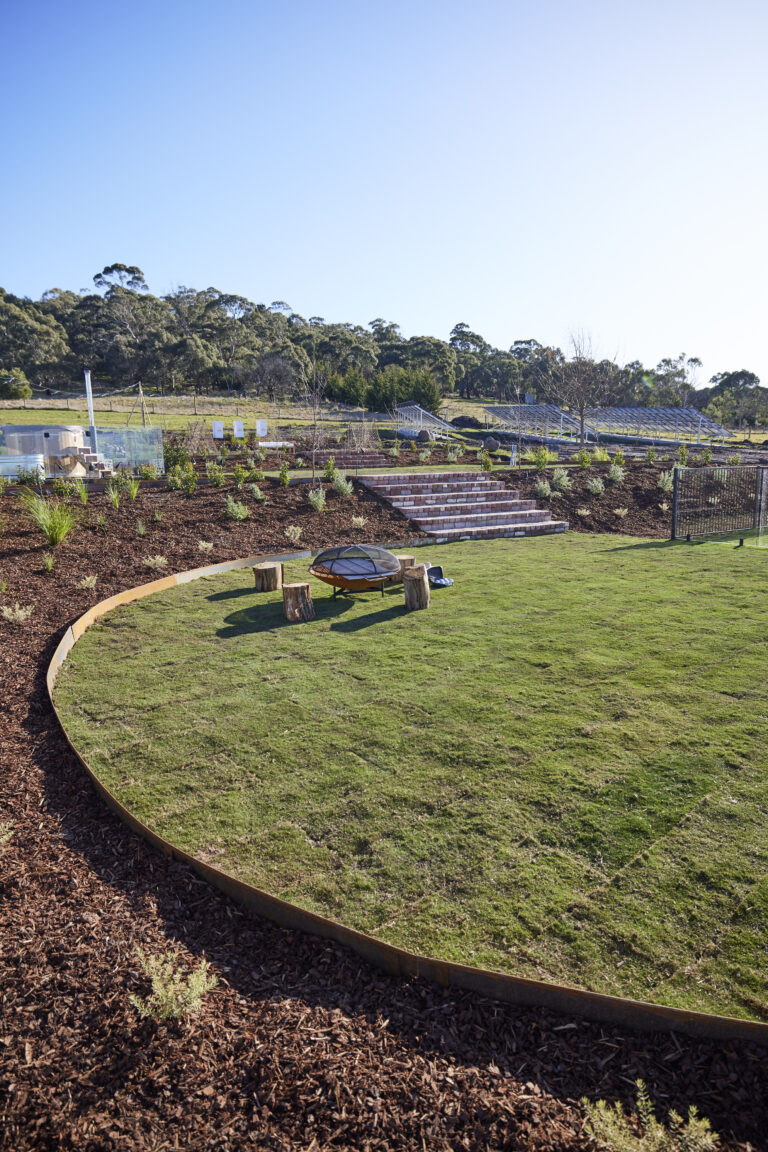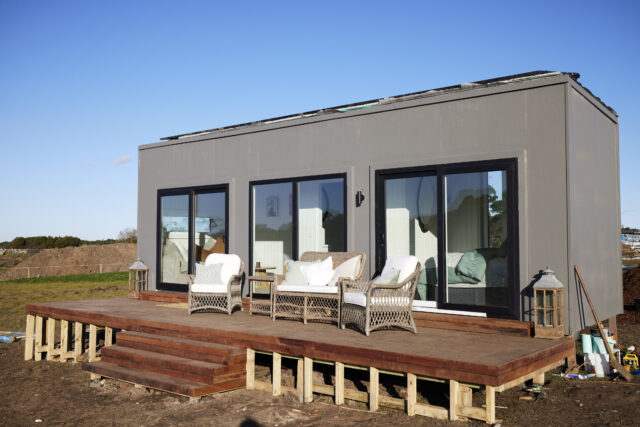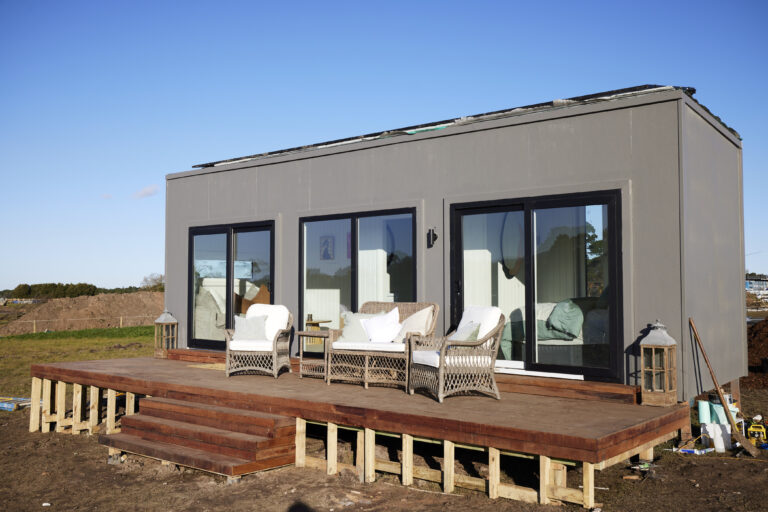 Shop the look: Landis Teak and Olefin corner sofa
Ankur and Sharon (fifth Place) 19.5 points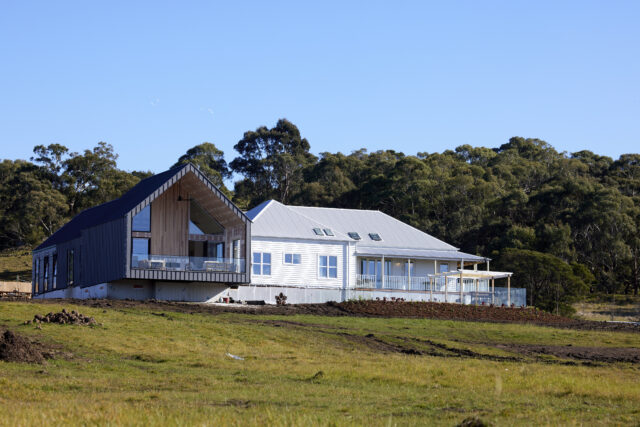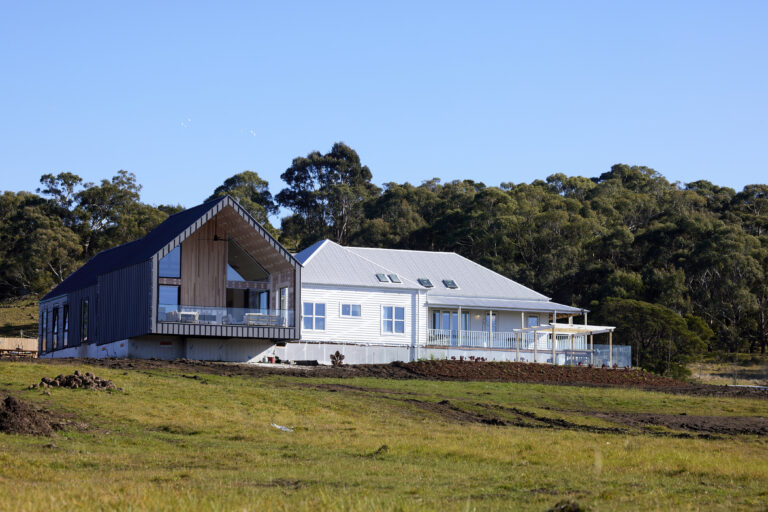 Sitting proud on its hill with a view over all their neighbours, House 3's cantilevered deck hovered above a pool perfectly located to take in the Macedon Ranges, next toa sweeping driveway that showcases the home and leads to the game-changer kitchen garden. Not quite as finished as its neighbours, House 3 still told a story of luxury and space and a promise of what was to come. As unfinished as it is, Scotty said, the extra build cost will need to be reflected in House three's reserve, but with the bones already there and a plan in place, this will be, Neale says, where "the lifestyle dream comes alive".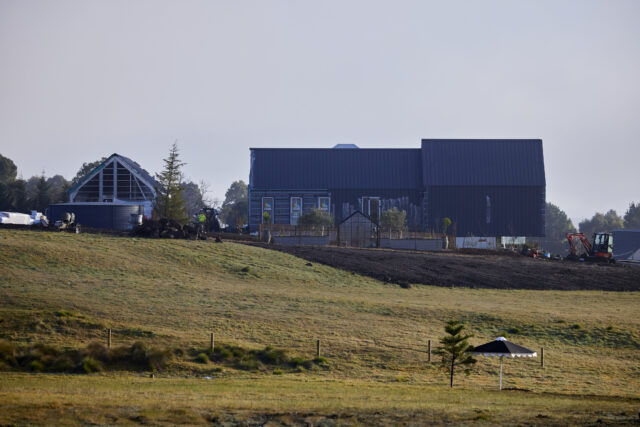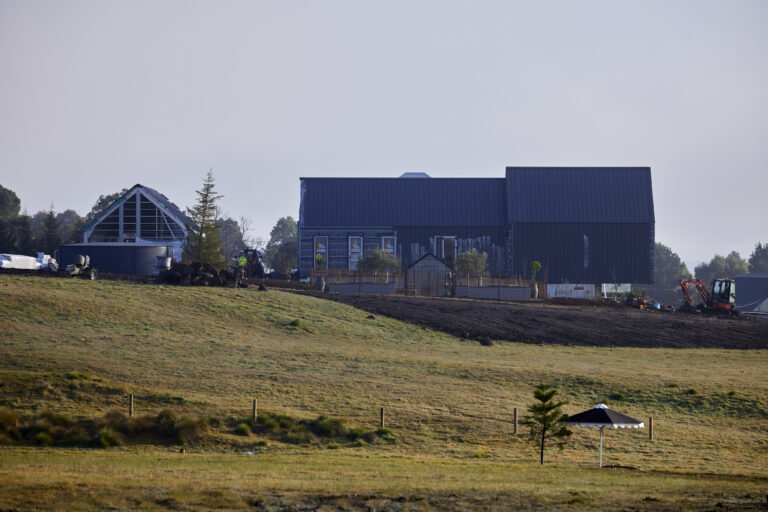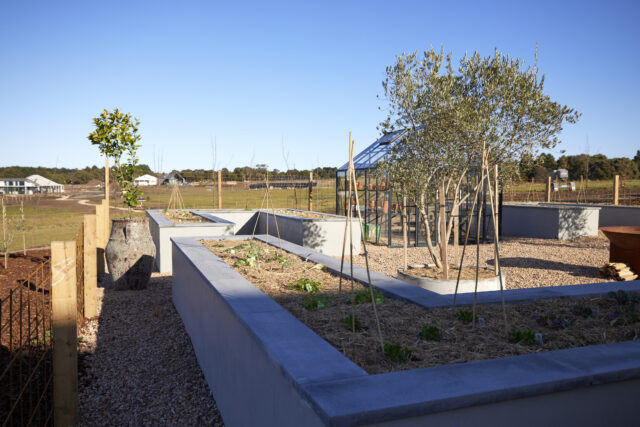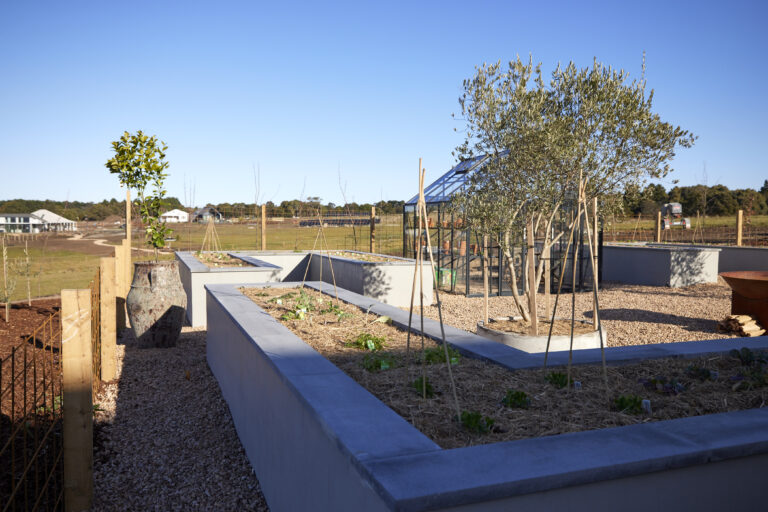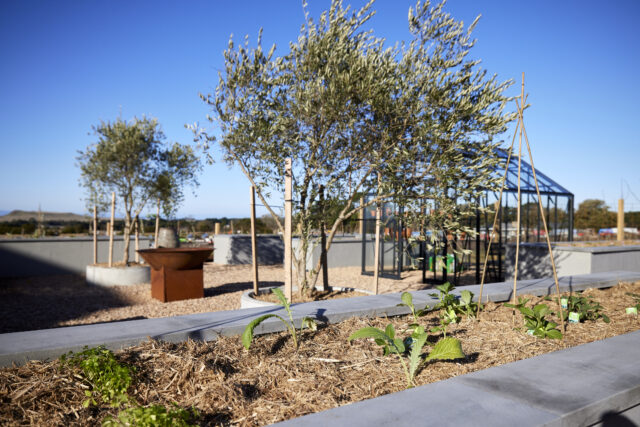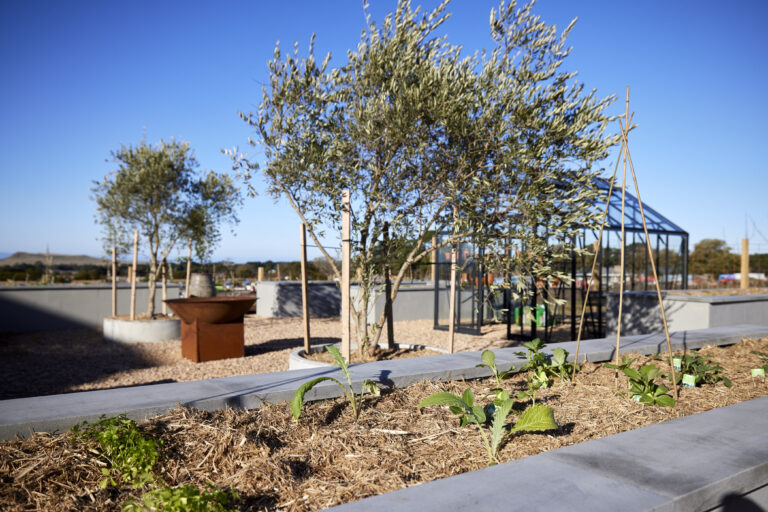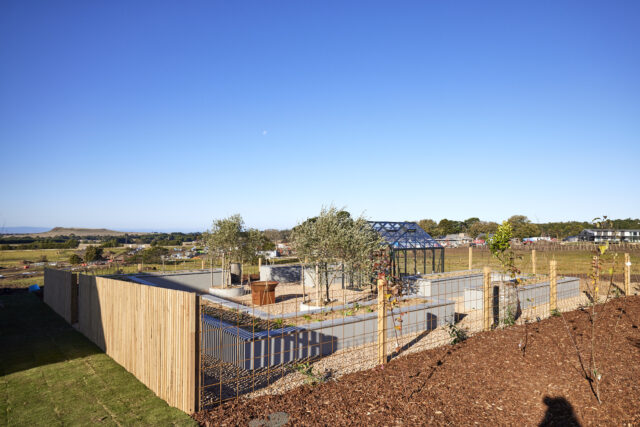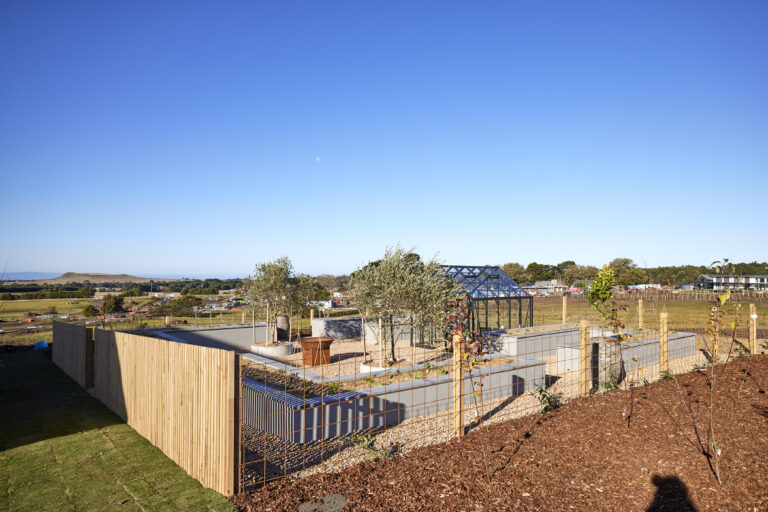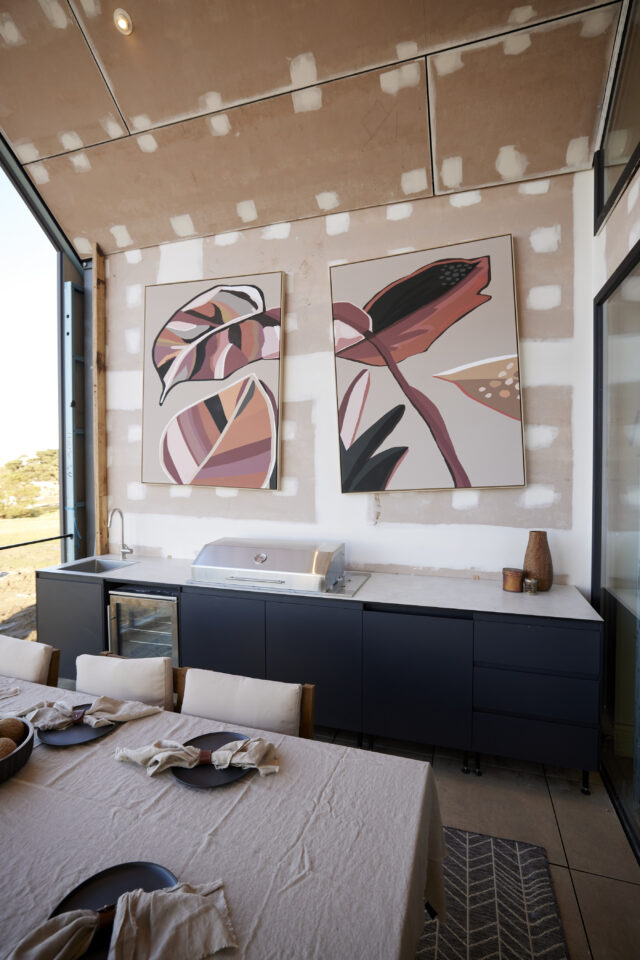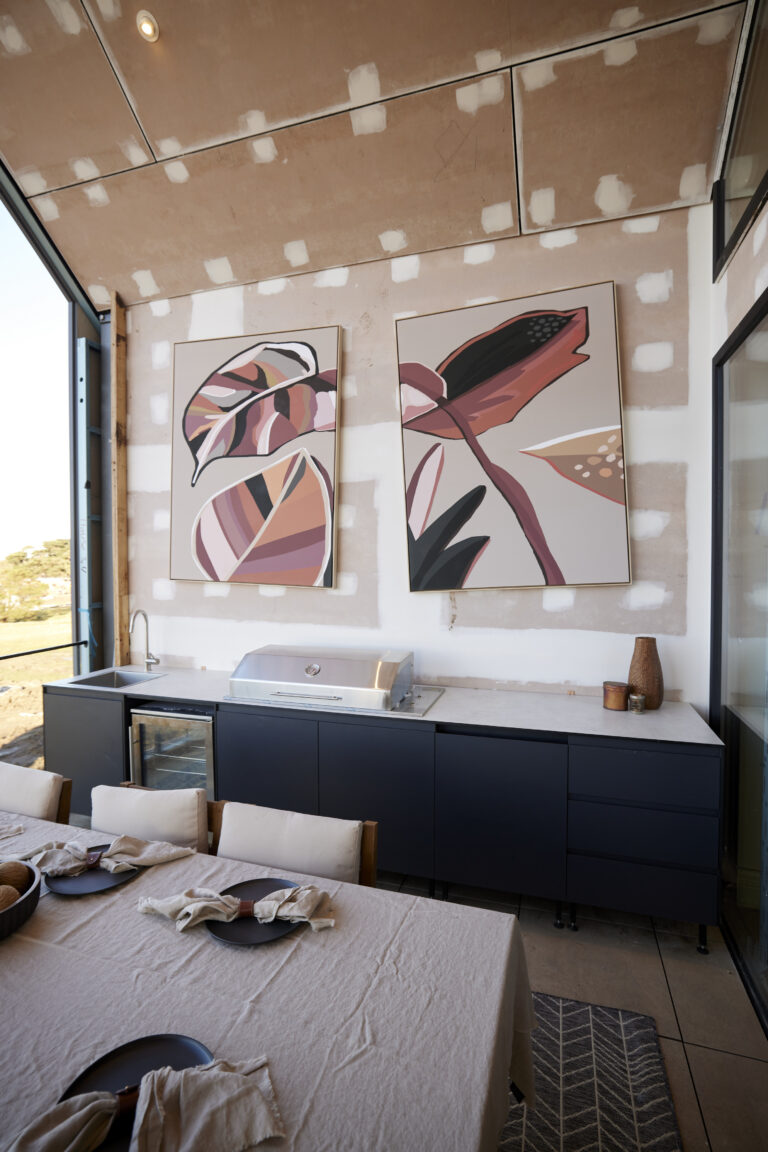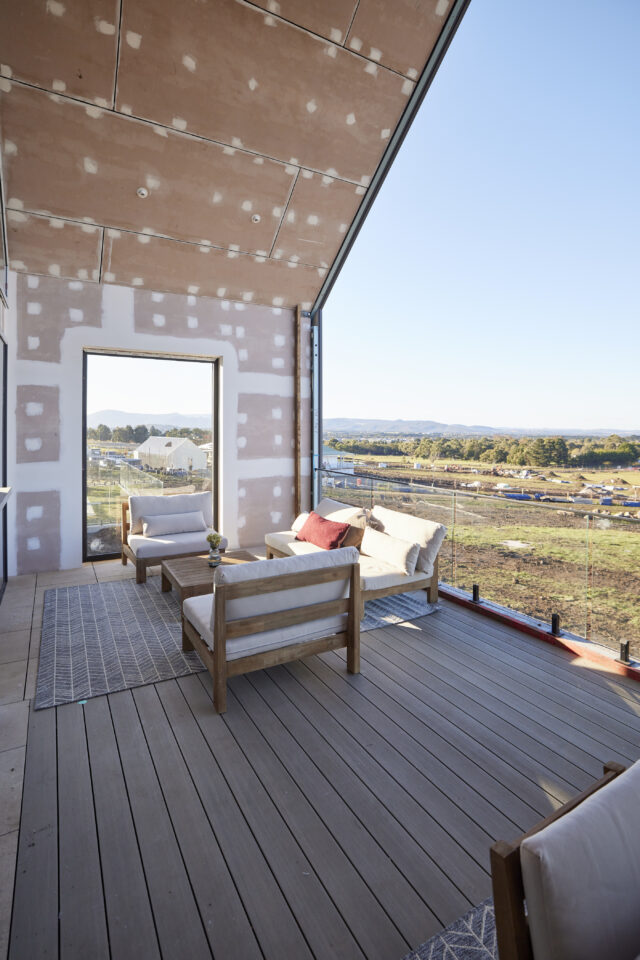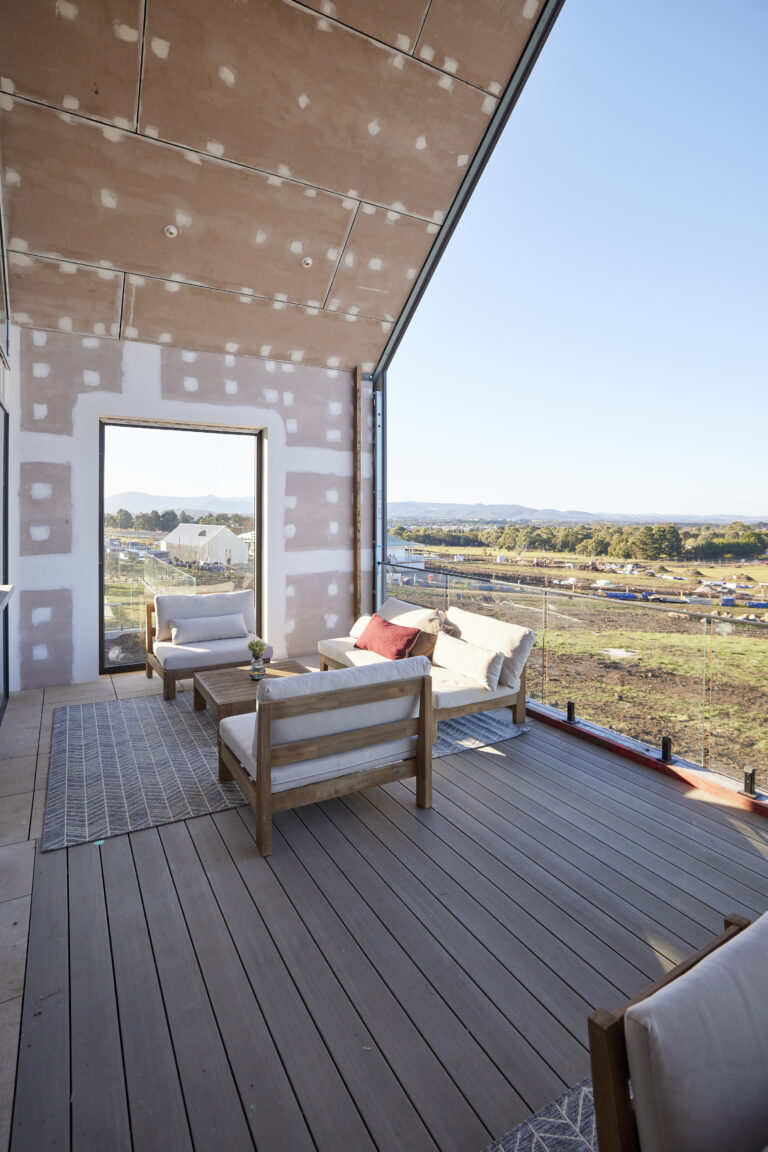 Shop the look: Herringbone Seaspray rubber backed rug
Shop all the outdoor areas at The Block Shop
Last chance this series to win art from The Block Shop and Artist Lane!
You've got to be in it to win this stunning framed Autumn Flow by Clair Bremner!