There's a reason Australians are so taken with Scandinavian design, and it's far more than just a passing design trend. Scandinavians keep the design mottos 'form over function', 'simple is best' and 'functional design is successful design' at the heart of all that they do. Buying a piece of genuine Scandinavian design is investing in quality, functionality and timeless and understated style. Scandinavians have a practicality to their designs that suits the Australian way of life, and an innate desire to capture the beauty of natural materials that suits Australian indoor/outdoor living and our unique, pared back architecture style.
We've rounded up the best places to find genuine Scandinavian design in Sydney:
Marimekko
Opening its doors in 2012, Marimekko Sydney is housed in an iconic Art Deco building in the heart of the CBD and its fitout is light, bright and in keeping with the brand's stores around the world. Marimekko is a Finnish design house, internationally celebrated for its bright and bold printed design patterns. It's a lifestyle store, where you will find fashion, accessories, fabrics and a range of homewares that extends to towels, linen, kitchenware, cushions and décor.
Visit Marimekko to find some bold pops of colour for your home, to update your bed linen or to source beautiful new tableware.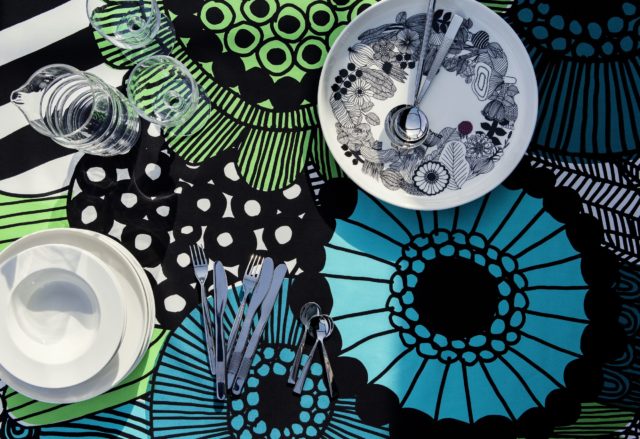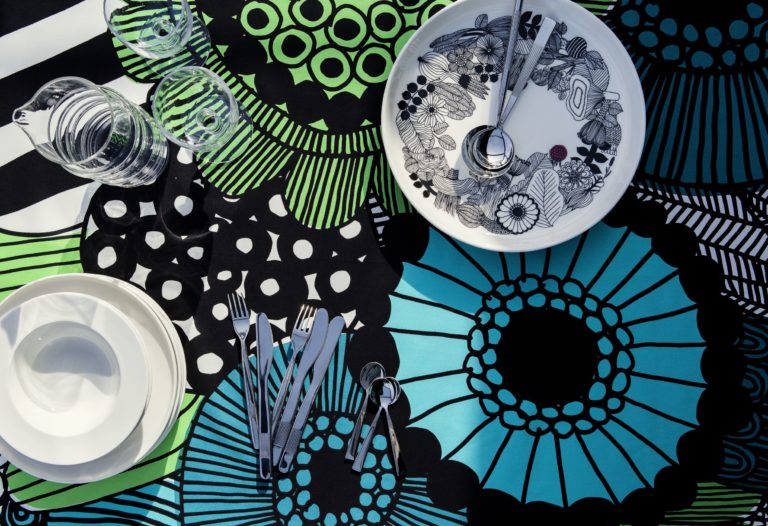 Bang & Olufsen
A Danish company that have not only elevated the audio visual experience, they have turned it into an art form. Bang & Olufsen are at the forefront of the AV industry, with sound systems, TVs and audio equipment so masterful they are revered for their craft. Not only that, they are exceptionally beautiful, with speakers becoming sculptures for the home with typically Danish design detail such as perfectly honed oak legs. AV equipment is a fact of life in modern homes, and Bang & Olufsen not only make it stylish enough to warrant a spot in your living room, it will become a striking feature with exceptional functionality and quality to boot.
BoConcept was established 60 years ago in Hernig, Denmark, with the goal of producing stylish, functional and affordable furniture for the whole home. Now BoConcept is a global brand with over 250 stores in 60 countries, however their motivation remains the same: to help their clients get the most out of their home. With a particular focus on functional designs and customisation, the BoConcept range is extraordinarily comprehensive, with an expansive range of living room, dining room, bedroom, home office and storage furniture, along with coordinating lighting, rugs, gallery and décor. Given the size of the range and the endless possibilities due to the customisation options, they offer in-store or at-home design consultations with their designers and present shoppers with 3D drawings to simplify the decision-making process.
BoConcept is the place to go if you're looking for quality, designer Danish furniture for the whole home. There is enough in their range to find that one special focal piece or to kit out your whole house from the one store. They have stores in Sydney's Crows Nest and Moore Park.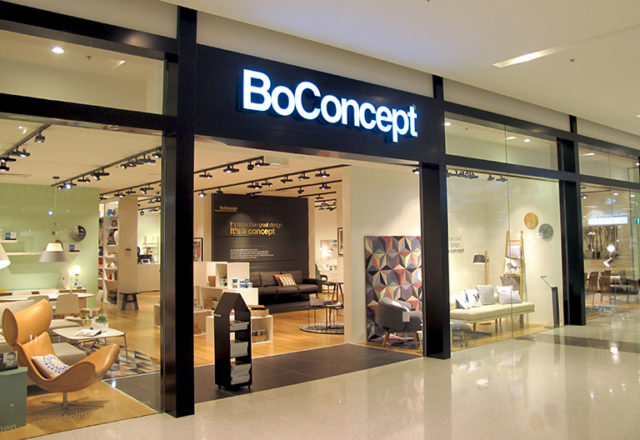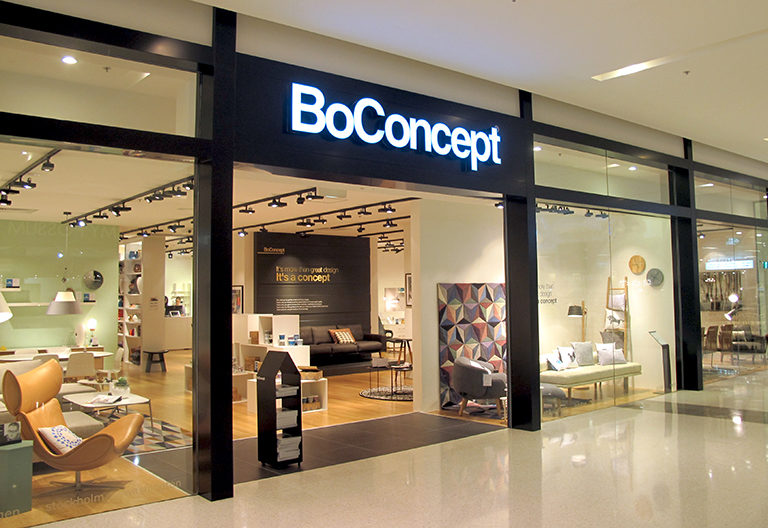 Hay Design
A relative newcomer to the international Scandinavian design family, Hay Design has made a splash since it was founded in Denmark in 2002. Inspired by architectural forms and dynamics of fashion, Hay have a distinctive youthfulness and vitality to their designs with a global aesthetic and design ethos built upon quality, craftsmanship and functionality. Hay work in cooperation with a range of talented designers resulting in a unified but eclectic collection of furniture, including sofas and chairs, homewares and lighting.
The Sydney showroom in Surry Hills showcases the most popular and new arrivals from the collection and allows you to sit, touch and experience before taking home your selections.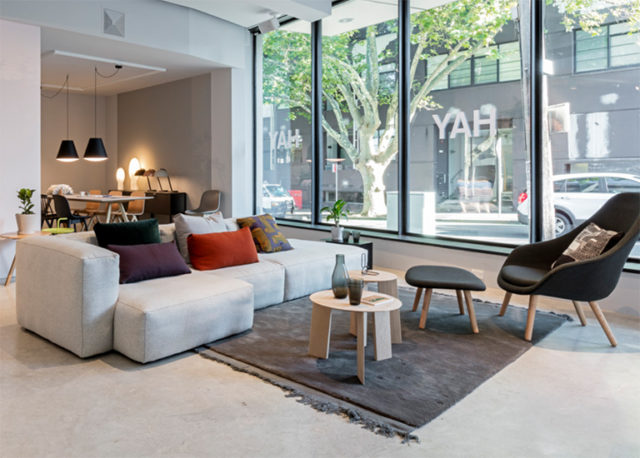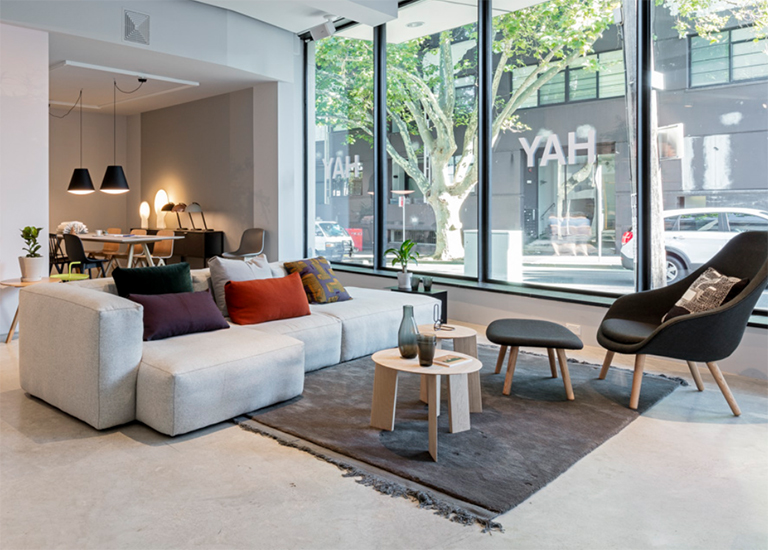 Great Dane
Great Dane is an Australian business that is Sydney's go-to for iconic Danish and Scandinavian design favourites from prominent designers. It is where you will find famous armchairs and design icons from the likes of Hans Wegner, Arne Jacobsen, Nisse Strinning and Verner Panton. They also house collections from more modern designers and young design studios. Specialising in furniture, homewares and lighting, check it out if you're wanting to invest in classic Scandinavian designer pieces for your home such as the famous Wishbone dining chairs (56/58 chair), J16 Rocking Chair or the String shelving unit.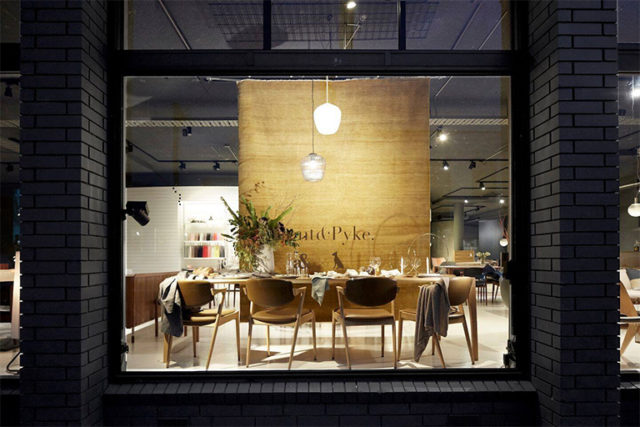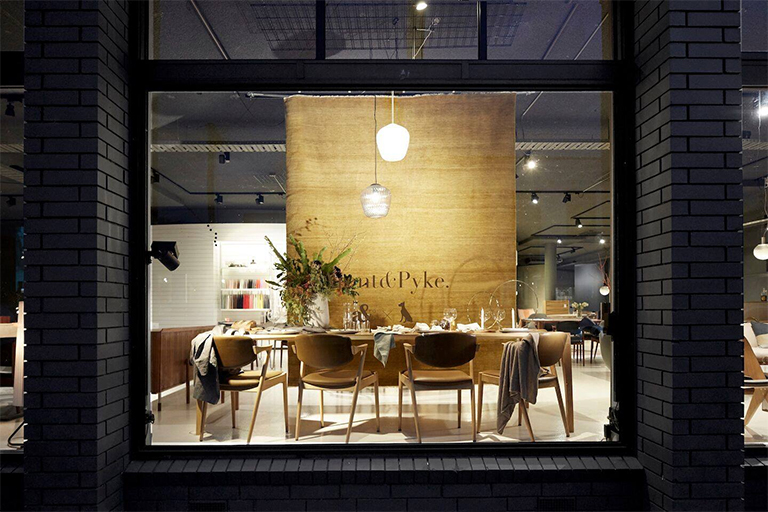 –This post is in partnership with BoConcept. Check out their catalogue or visit one of their two Sydney stores.