Interior stylist and ex Blockhead Kara Demmrich shares her advice for those looking to rent out their guest suite, granny flat or tiny home, with tips on how to renovate or style the space on a budget.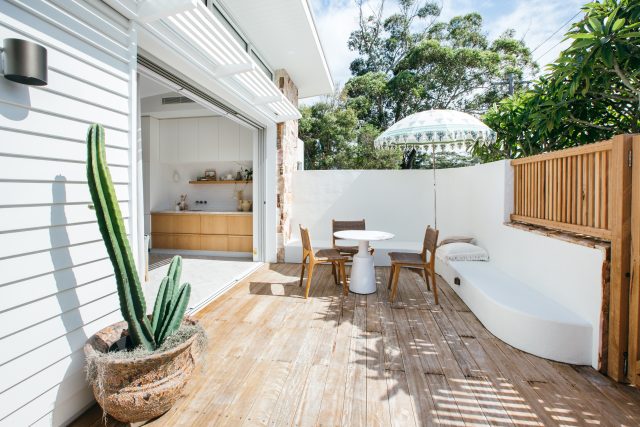 Maximise the space
When styling a guest suite or tiny home, think about how the space will be utilised and how to capitalise on every square inch of the space. Buy furniture size appropriate for where it will be situated (e.g. If the room is small, don't overwhelm it with a king bed), place mirrors strategically to make a space appear larger than it is, or reflect a desirable view from a window, create storage and hanging space where possible so luggage, clothes and shoes can be kept off the floor. Open, overhead shelving is a great way to store practical pieces such plates and kitchen utensils, but also a great way to display art, ceramics and hanging plants – all of which add personality and life to a small space. Built in furniture such as a bench seat next to a dining table is another great way to save on floor space in a small area.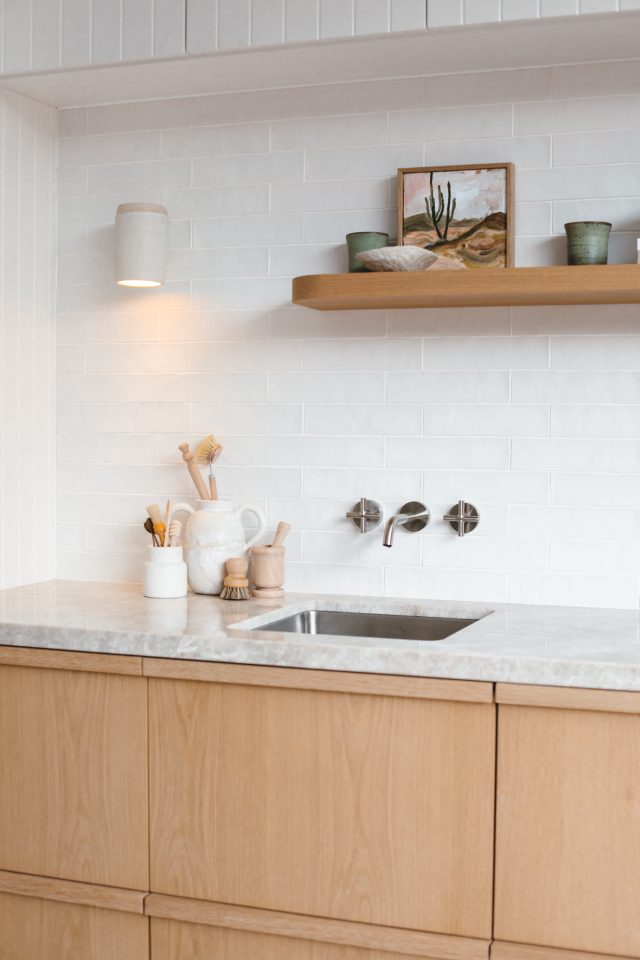 Spend on the things that matter
As they'll be washed a lot more than the usual household, it's worth investing in good bedding and towels. Many comments on holiday rentals often speak to the comfortability of the bed, so jazzing it up with good quality linen and pillows will pay off in the long run. Also, small fixes go a long way! So firstly, look at making tiny tweaks that will make the space more attractive. Minor cosmetic fixes such as a fresh coat of paint on the walls or a professional steam clean for the carpet will improve the overall aesthetic and shave years off the property. Finally, to further add value to the space, look at upgrading your appliances to stainless steel or investing in an air conditioning or heating unit.
Don't overlook natural light or mood lighting
Nice lighting can change the whole ambience of a space. If possible, add skylights if the space doesn't have a lot of natural light, or look for different lighting options so the harsh, overhead lighting doesn't always need to be used. Also, to save on power, look for battery-operated lighting options, from lamps to lightbulbs to LED candles, there's so many possibilities out there. Also, if you choose a battery, such as the Energizer MAX AA and AAA batteries, which are up to 100% longer lasting and Energizer MAX PLUS AA and AAA batteries are up to 200% longer lasting, you'll rarely have to change them.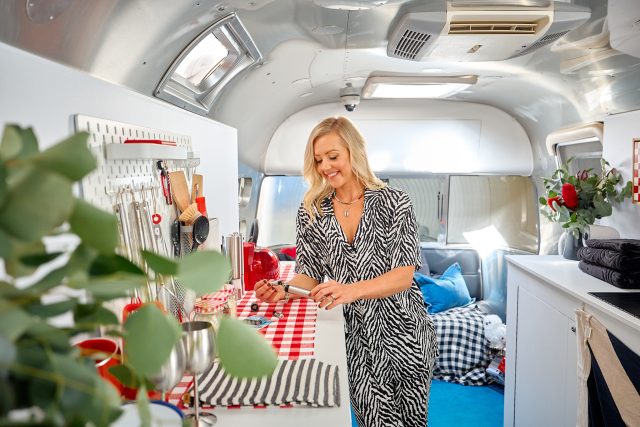 Have a point of difference
When you're booking a staycation, you want to really feel like you're on holidays. Give the same feeling to your guests by adding a point of difference to your house by having something that not everyone would have at home. Whether it be a film projector, outdoor shower, pizza oven or fire pit.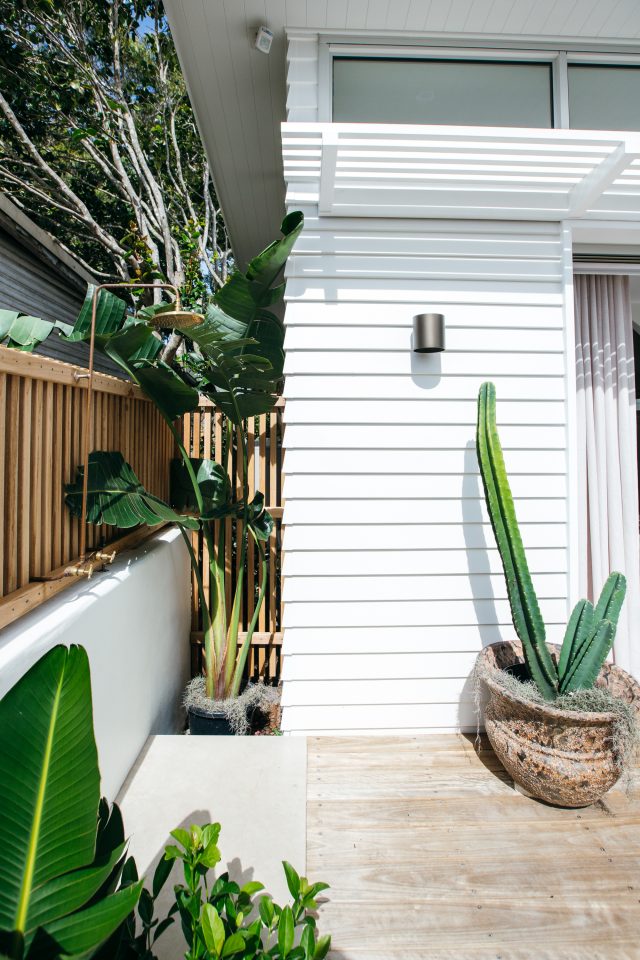 Think about the demographic of holiday makers that will be staying
Situated in an area where a lot of couples are coming for a weekend away – provide a basket with champagne, chocolates and a book providing best recommendations of restaurant, bars and activities in the area (speak to your local restaurants and coffee shops in case you can earn commission or get discounts for referring guests).
If you're based in a family-friendly area – have children's books and toys, kid-friendly streaming services accessible on the TVs, a first aid kit in the cupboard and coffee machine with quality coffee in the kitchen for tired parents.
Kara is an ambassador for Energizer