What started out as an ageing purple outbuilding has been transformed into a spectacular multipurpose back yard studio. Designed by SOUL Home's Simone Mathews for her own home, The Shack blends coastal and rustic influences with a hint of the Mediterranean.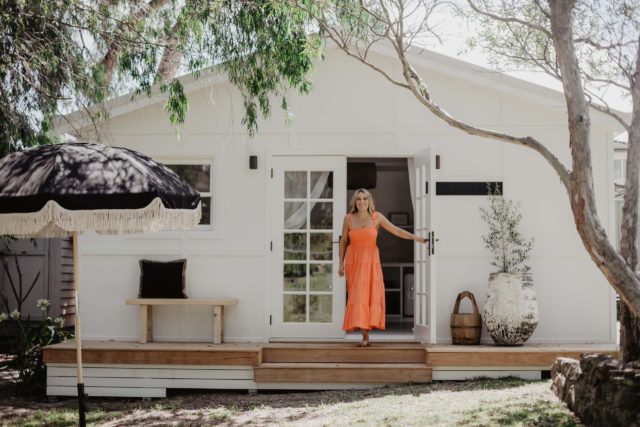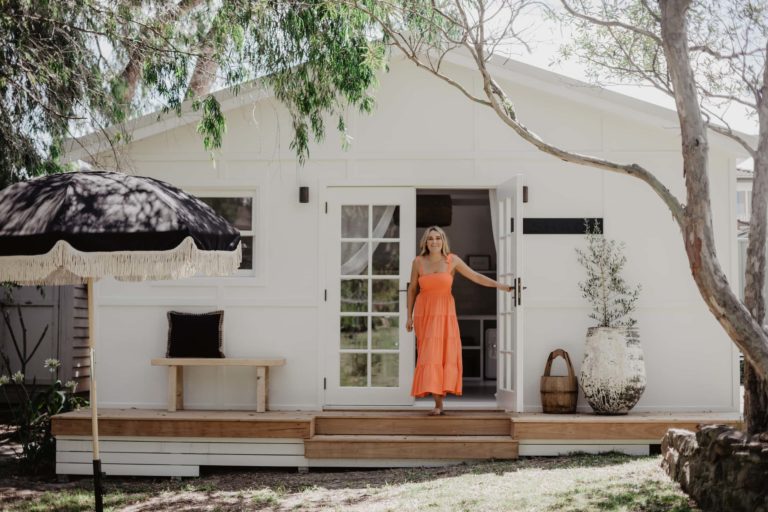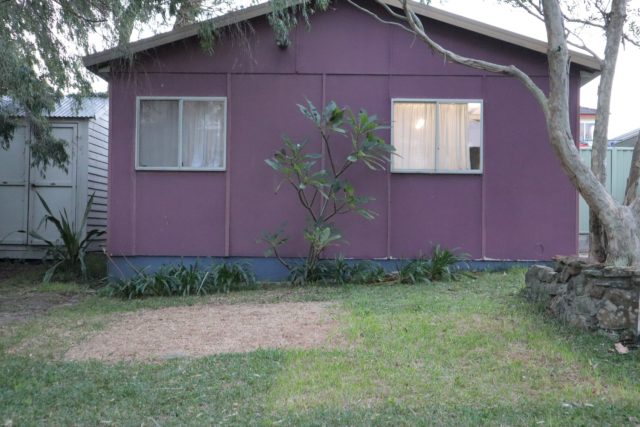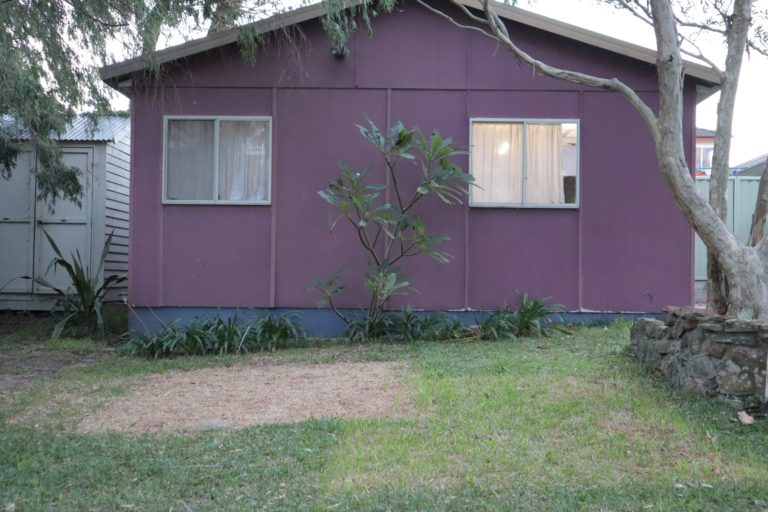 Located in Cronulla Beach, Sydney, the studio sits on Simone's property, behind her "maybe forever home". Consisting of an airy and open living and dining space, with a kitchenette and bathroom, the aim was to create a versatile area that could be used as an external rumpus room, a guest room or a potential office in the future. When designing the space, she kept the colours light and neutral, using fittings and décor to bring the space to life and accentuate the coastal, holiday vibe – her signature style.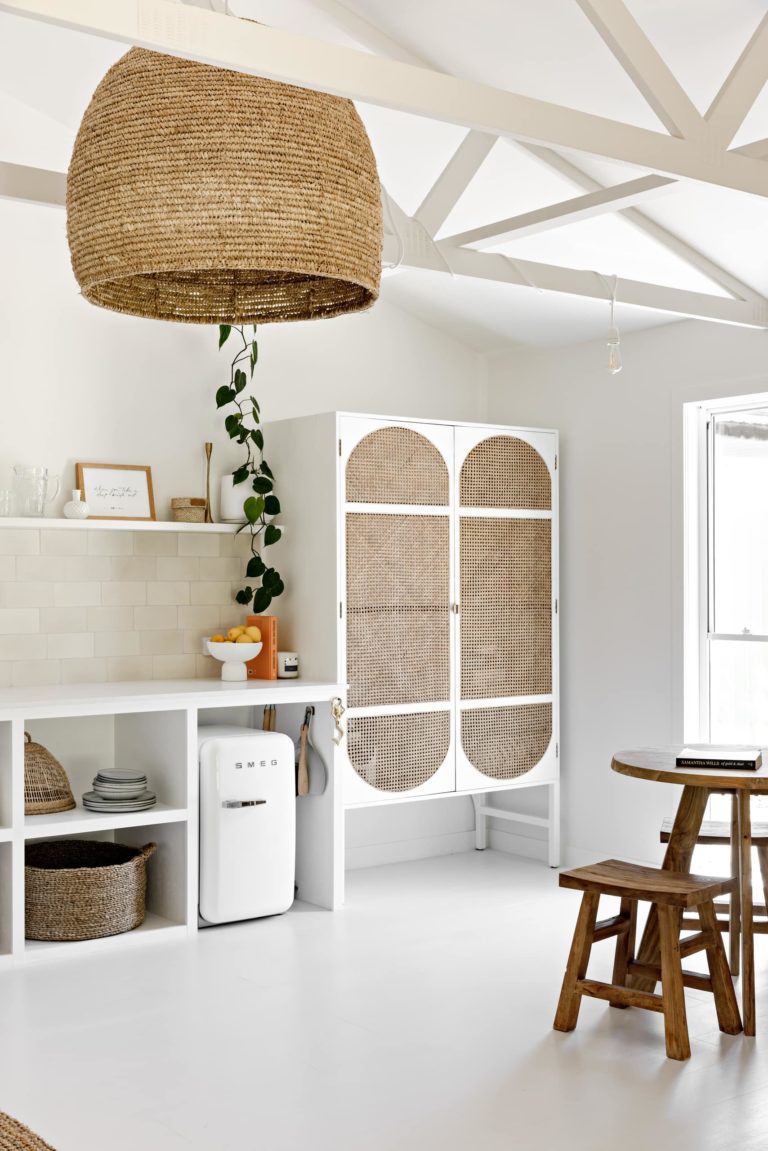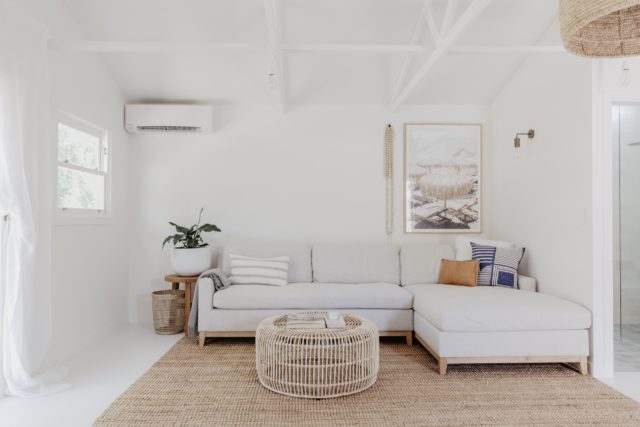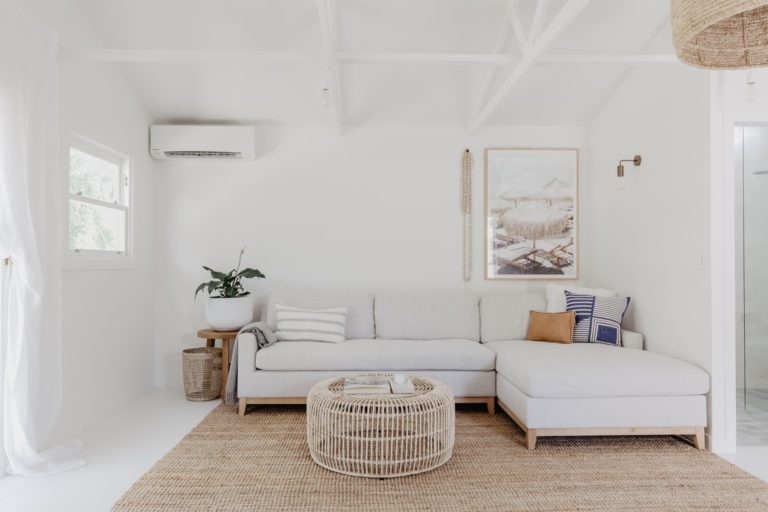 French-inspired entry doors welcome you into the home, while batten and board detailing on the façade help construct a timeless and textured look. The defining feature upon entering the studio is the lofty pitched white roof with exposed beams, which works to enlarge the overall feel of the space.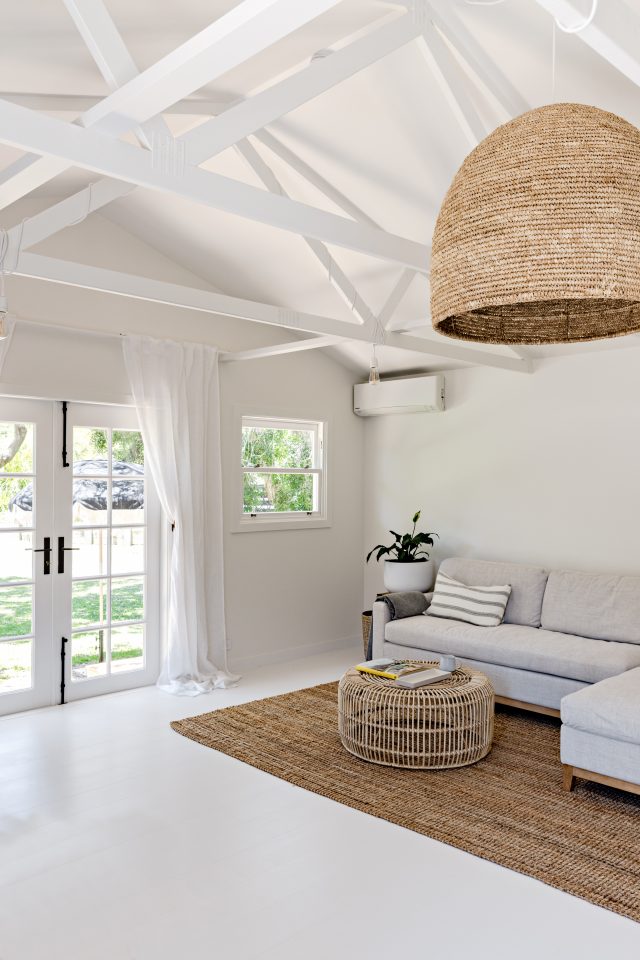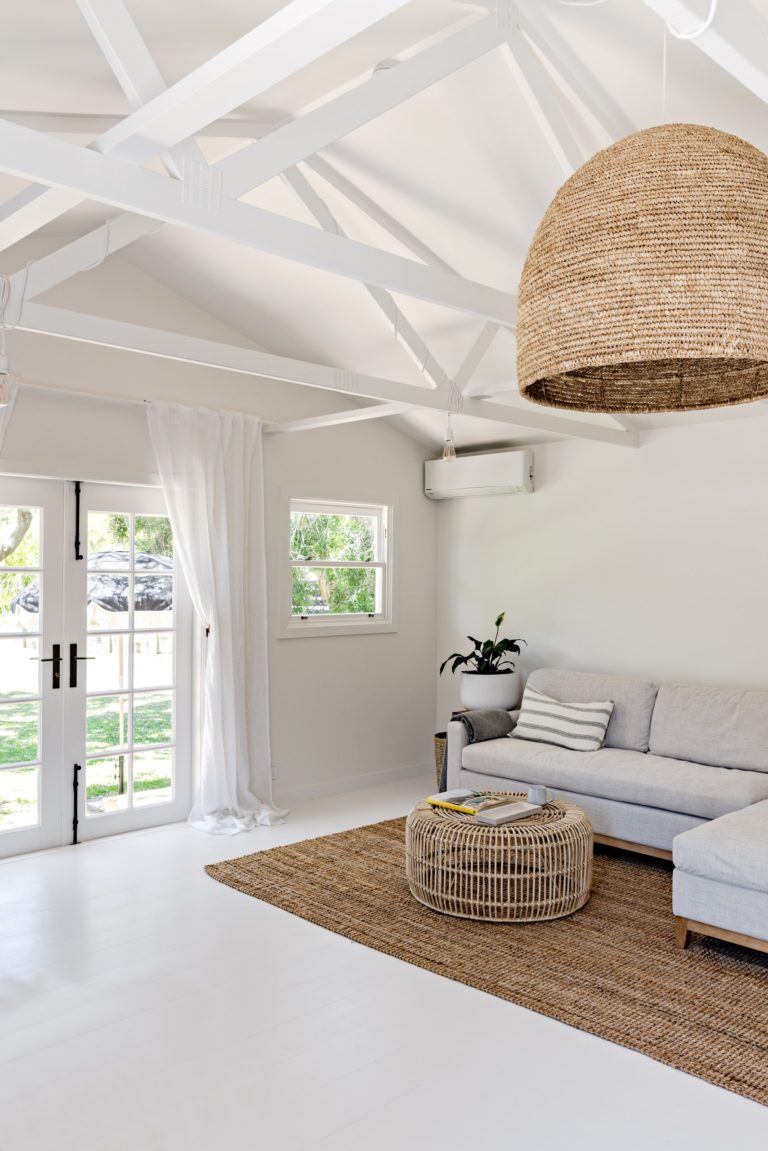 "Constructed as an outbuilding, the main purpose for the space was to be versatile and multifunctional while the goal of the build was to be very budget conscious," says Simone. "By being particular with materials that function well without sacrificing quality, we were able to achieve an amazing result."
She adds: "We used Gyprock Plus on the interior walls and ceilings, as we know it's a resilient plasterboard that would ensure the durability and longevity of the build for years to come. Aesthetically it was the perfect material to support the roof trusses and exposed beams without competing with them. They are a huge feature of the whole space, so this was important."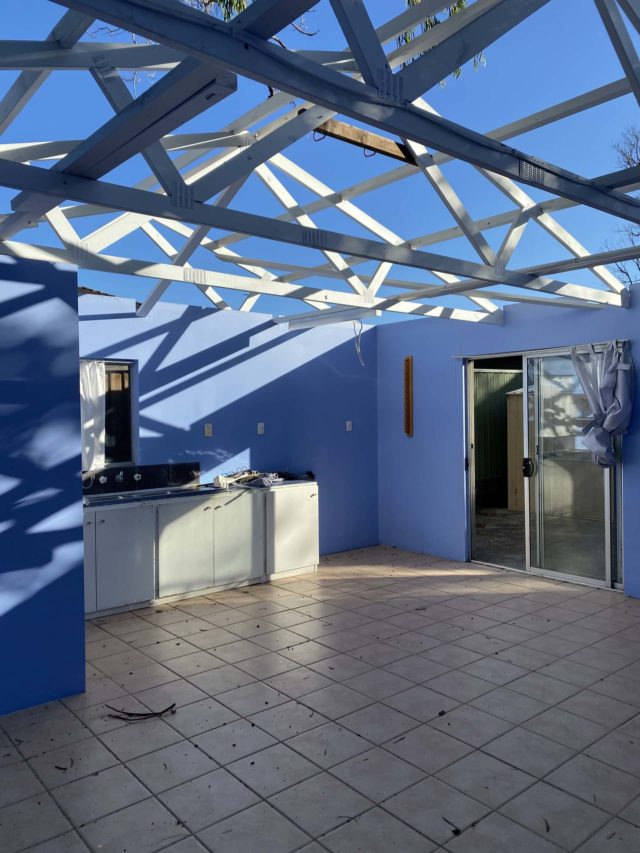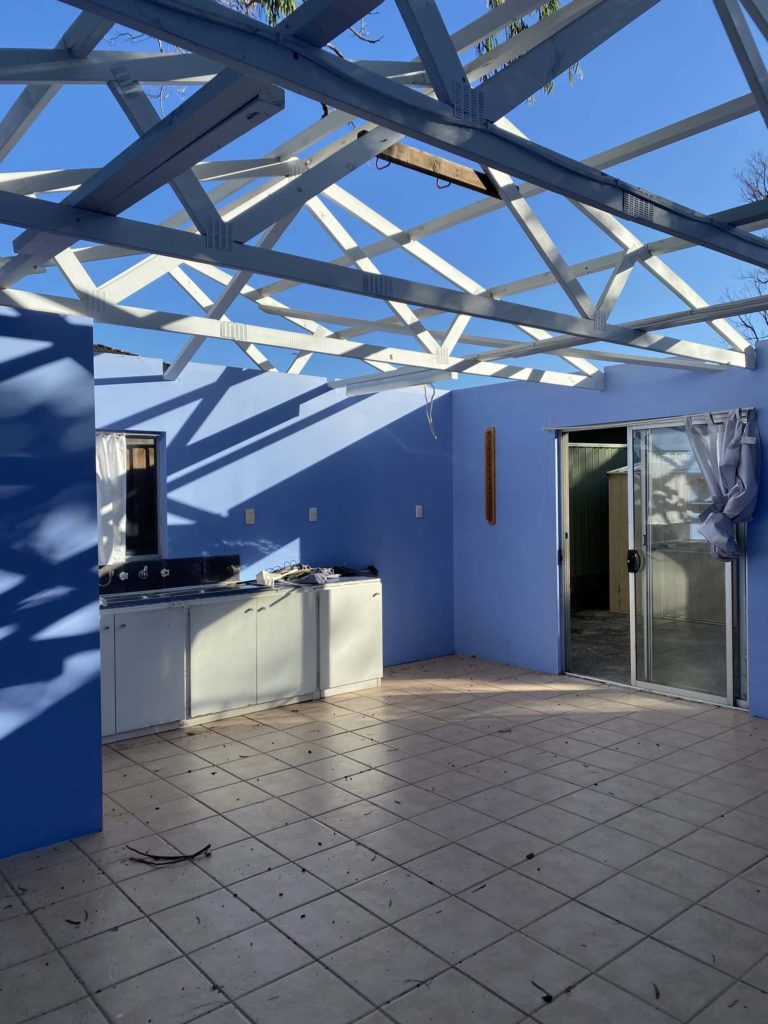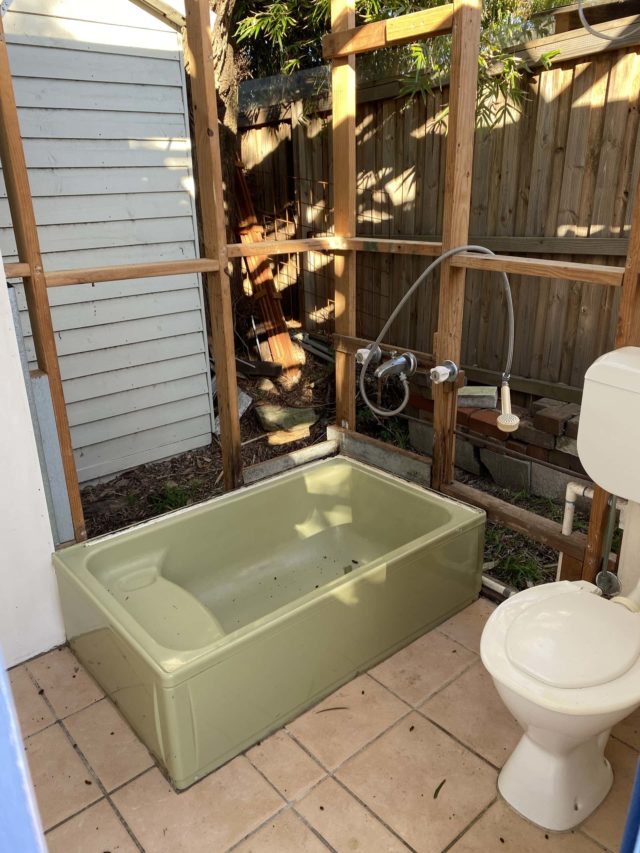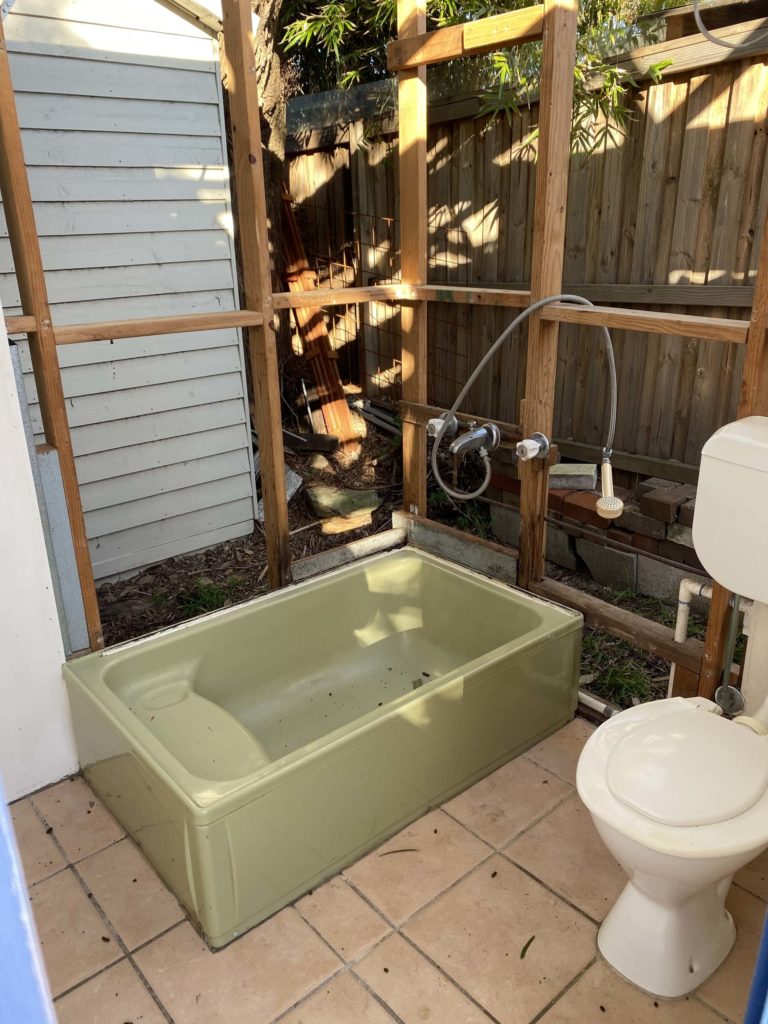 The challenge when designing an all-white space is its tendency to feel or look cold. To combat this, Simone used a mixture of textures and layers throughout the studio to bring it to life. Accents such as brass wall lights and timber decking bring a sense of warmth.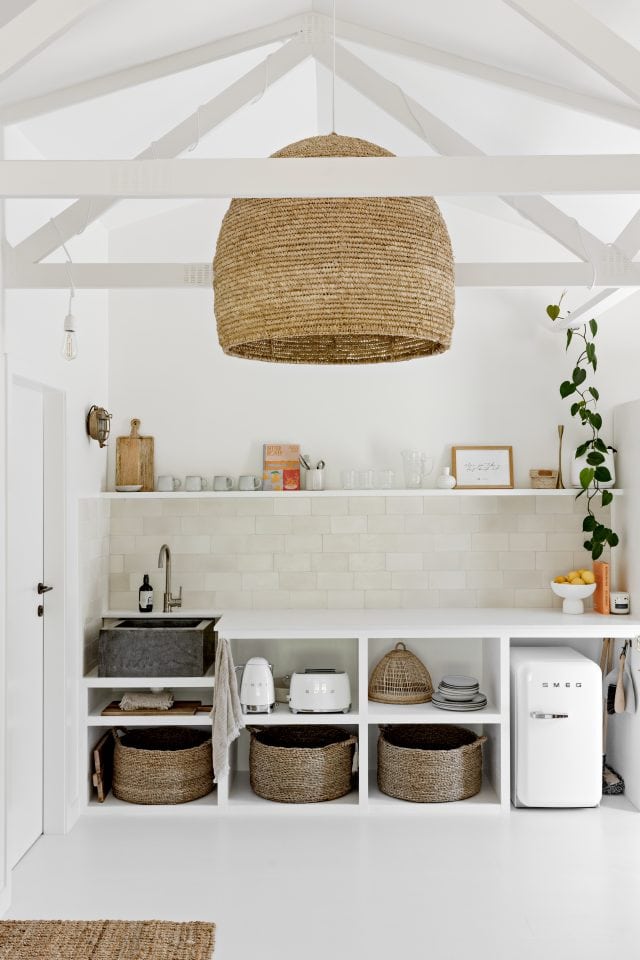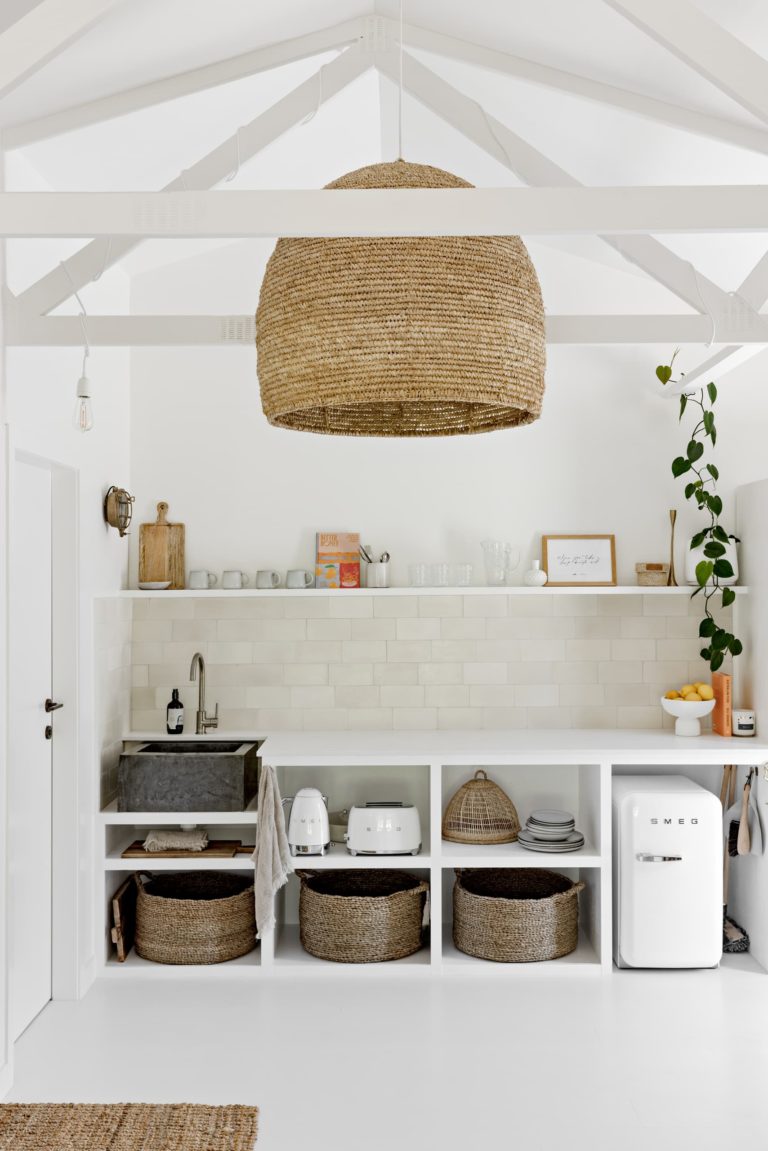 "Fixtures or fittings can make a big design change," says Simone. "Brass and nickel finishings contrast beautifully against the white walls, ceilings and doors of The Shack and I also love using greenery to lift a space.
"I always tell people not be scared to use different finishes. In the kitchenette, we have included a brushed nickel sink mixer paired with a brass feature light and concrete sink and completed it with a stone countertop. Not everything has to match."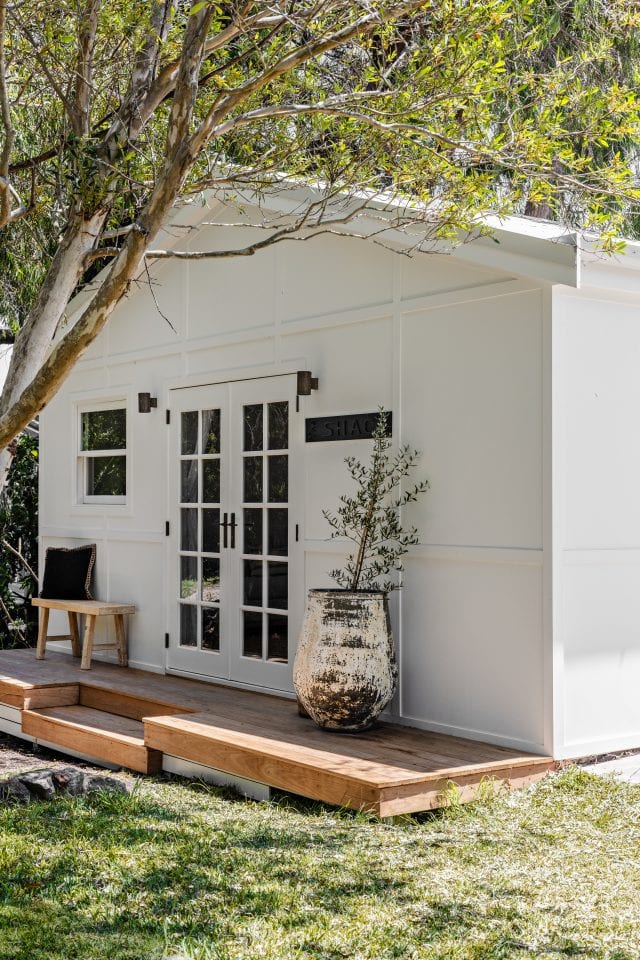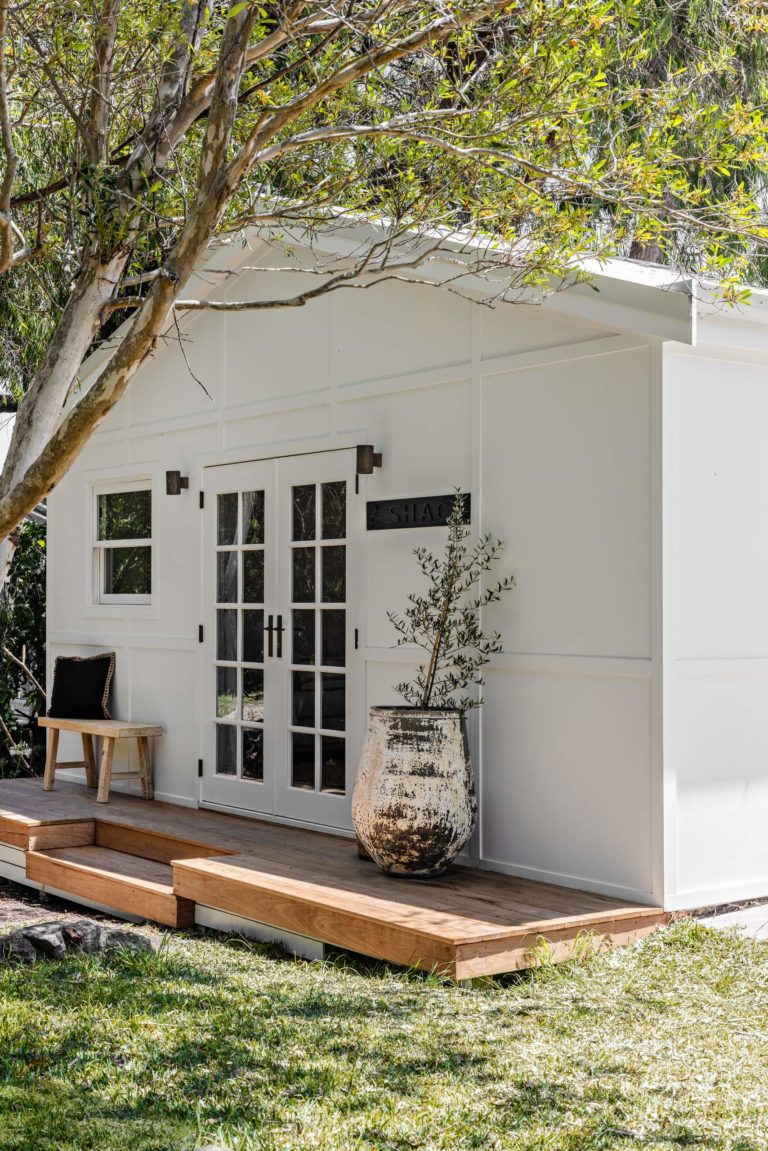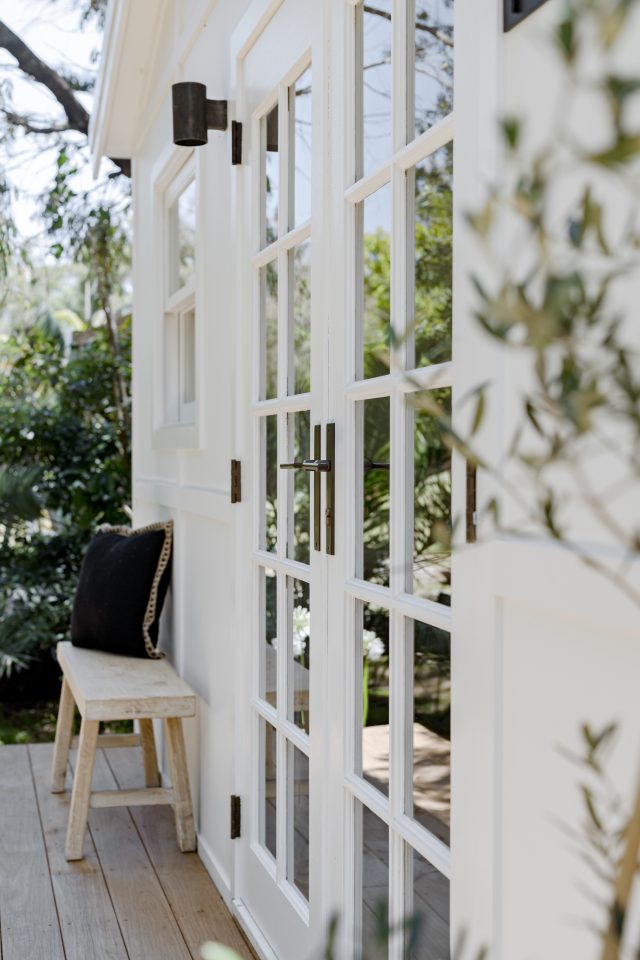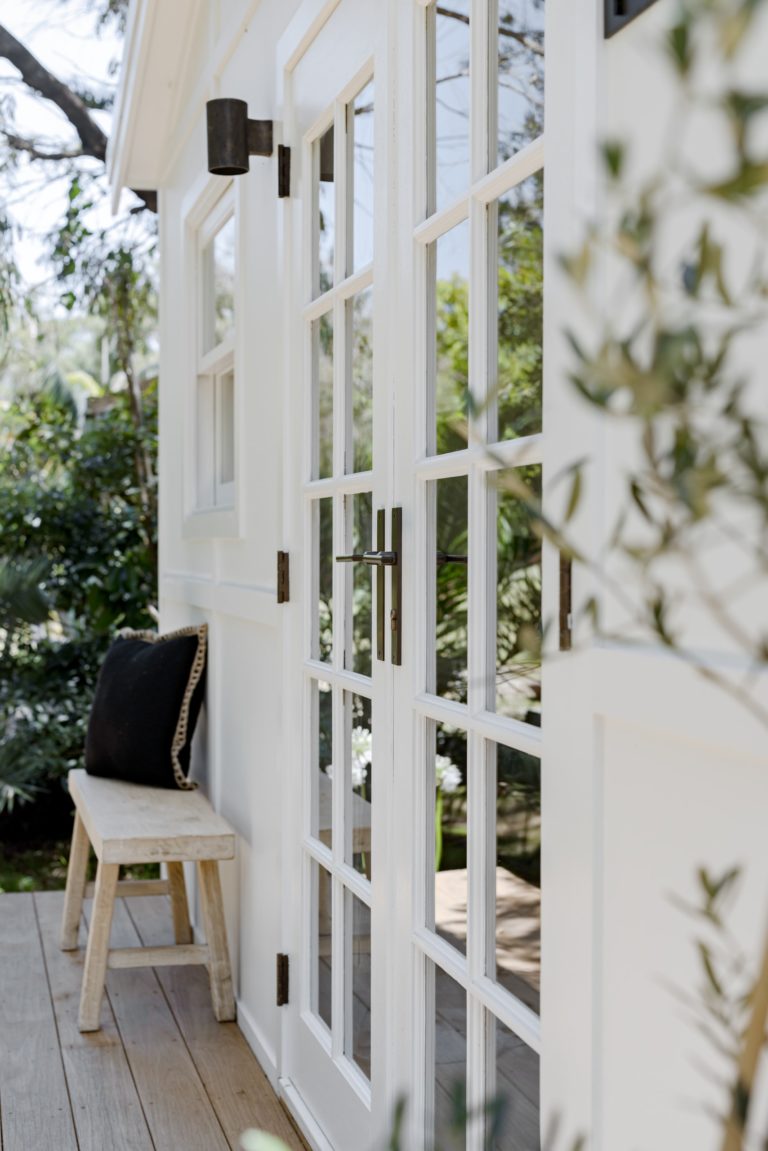 "The transformation of the space has been the most satisfying. It started off as a purple room, both inside and out, that was pretty much unusable due to how it had been built. To now step into the space and have that feeling where you instantly relax and feel uplifted, it truly has been rewarding."
For more information on Gyprock.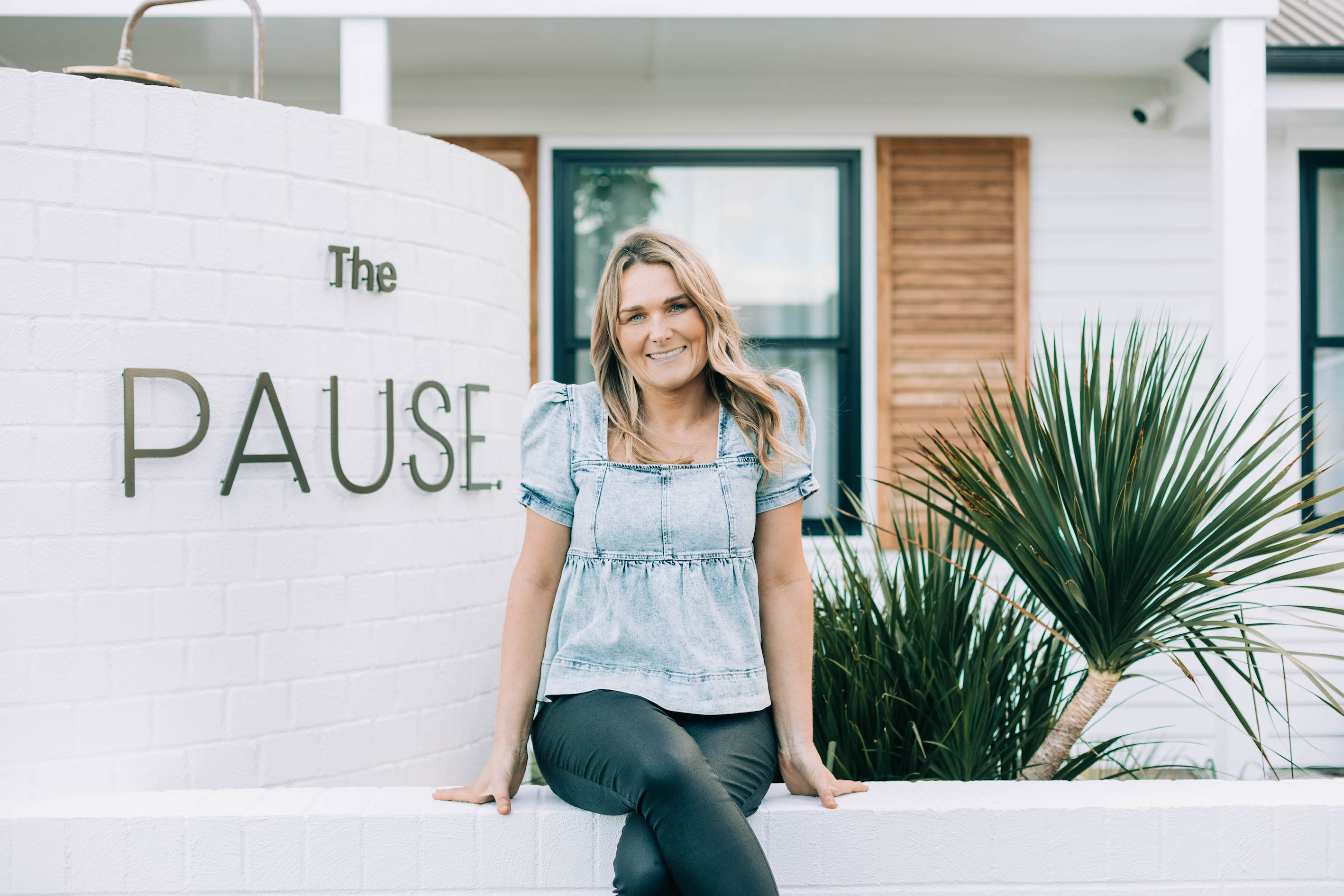 The Pause by SOUL Home is ready for bookings!
The Pause, the much anticipated new holiday accommodation by SOUL of Gerringong creator Simone Mathews, is ready for bookings. What's…