Artist Grotti Lotti (aka Casey Manson), whose unique painting style has an amazing way of capturing the beauty of nature, has launched an exciting collection in partnership with Australian homewares brand, Linen House. They hope the linen will free the mind and re-energise your sleeping space!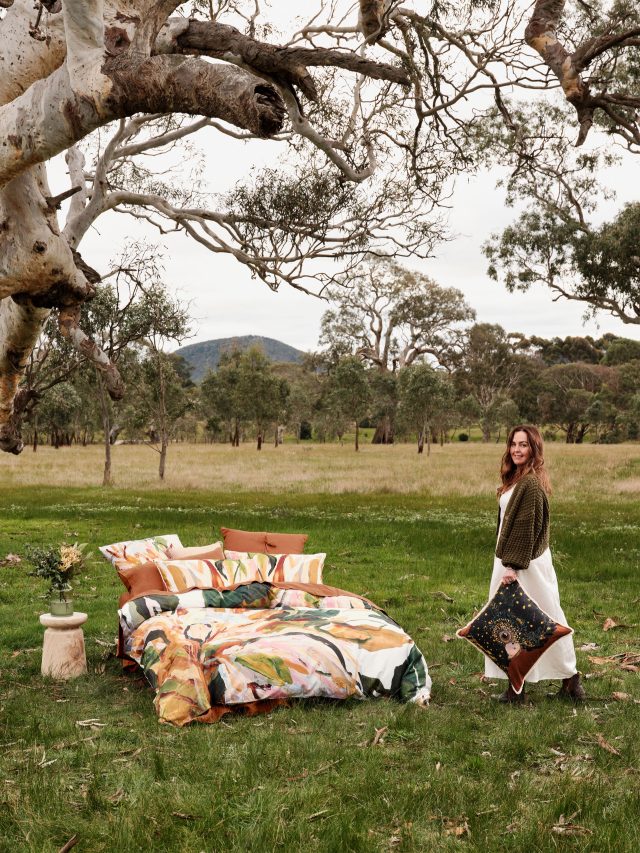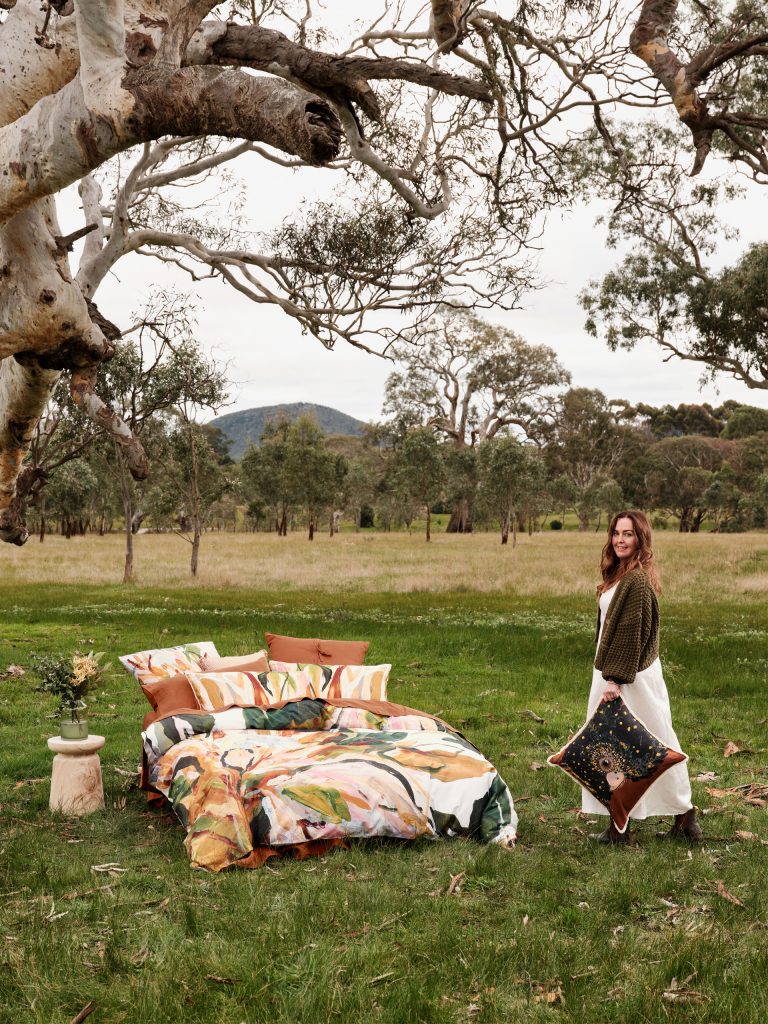 The Linen House x Grotti Lotti collection features three incredible pieces of work from Grotti Lotti, available to purchase as quilt cover sets and European pillowcases, as well as feature cushions. My Energy Is My Currency, Just Start Somewhere and Blow It Up, follow Casey's signature loose and colourful contemporary style. The designs have been selected from Casey's painted artwork and are digitally printed on a silky soft cotton sateen with a plain dyed reverse.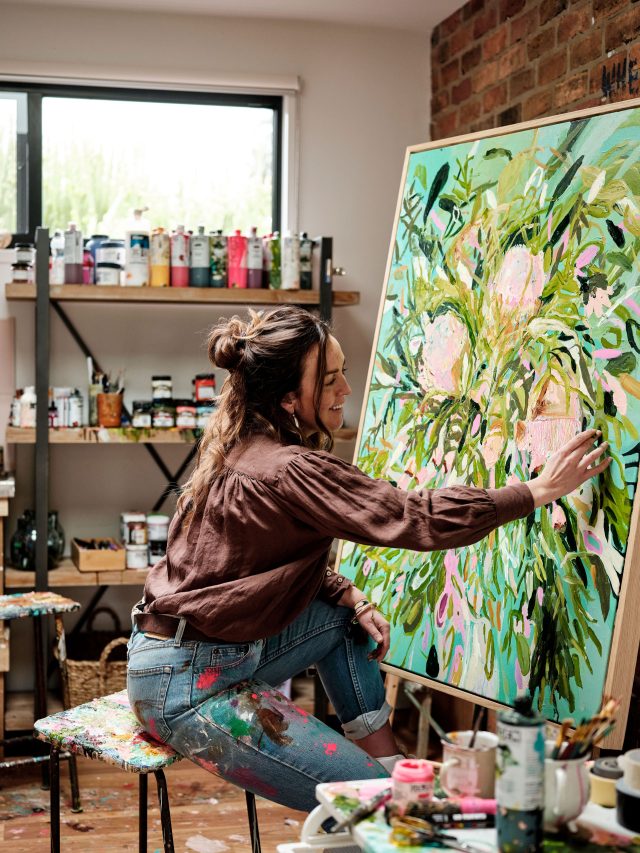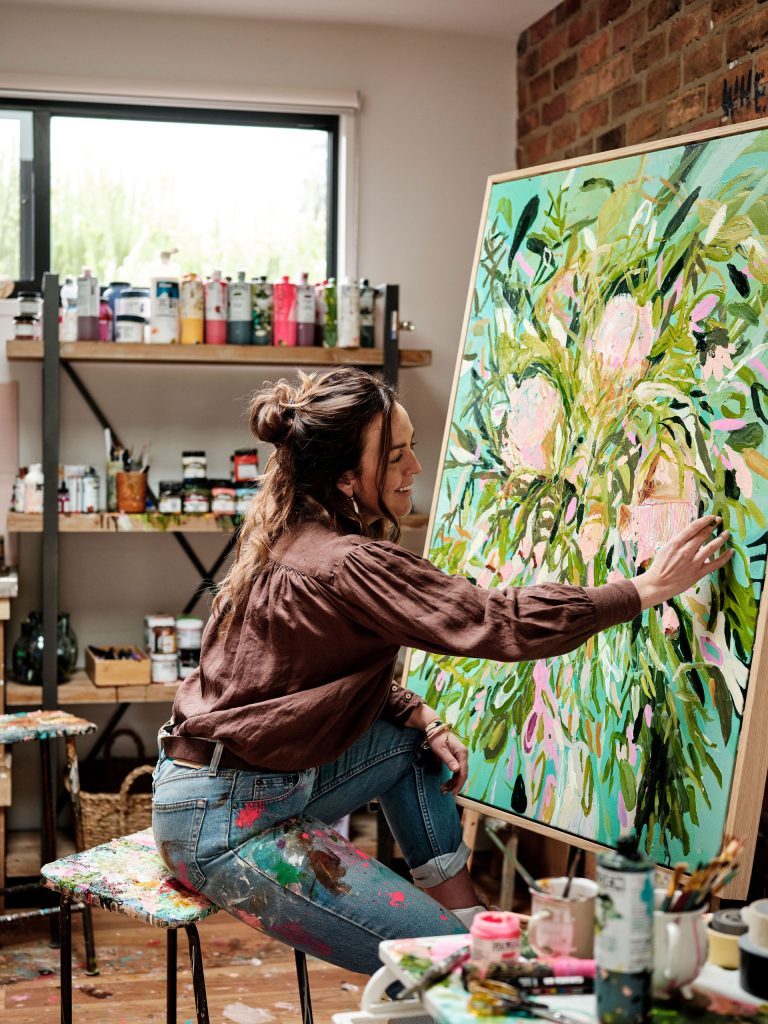 Casey's first piece from the Linen House collection was My Energy Is My Currency, a thoughtful, earthy and relaxing piece. "I became completely immersed in this piece – based on some dried protea flowers in the studio I nicked from my mum's block. The title is based on the notion that energy is interchangeable; it's not always about the final product but the energy that goes into the piece that gives it life and captivates others. I love the thoughtful, earthy but relaxed nature of this piece. It has its own energy and synchronicity."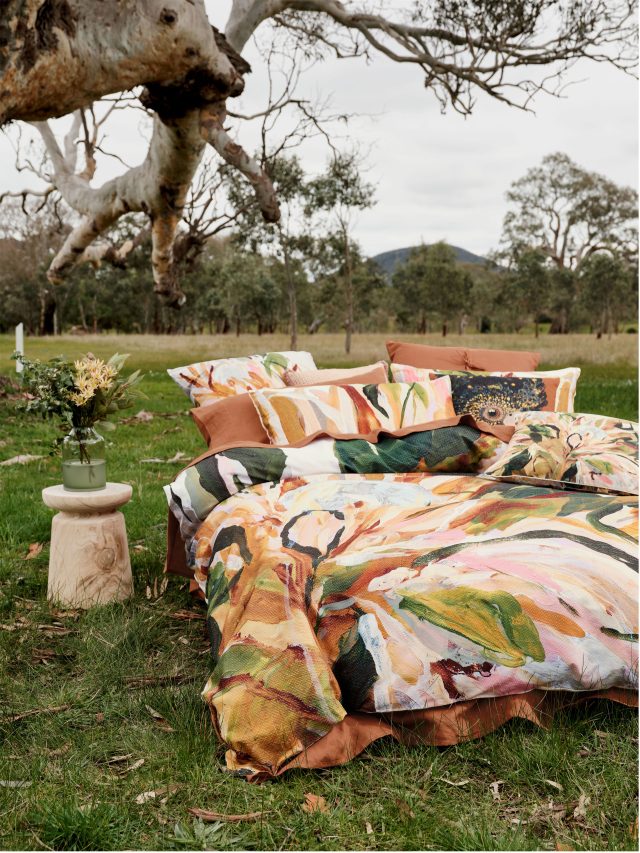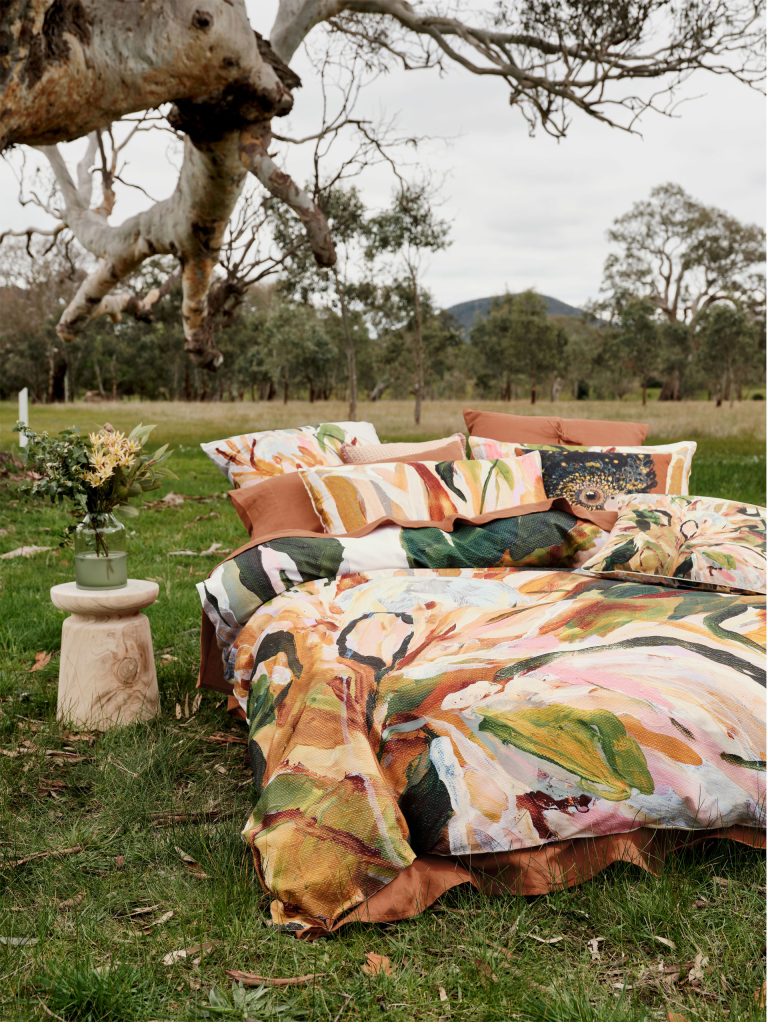 Bright, loose and fresh, Just Start Somewhere includes her favourite colours and is centred around native blooms. The piece's deep, earthy greens highlight her feelings of zen when in amongst nature.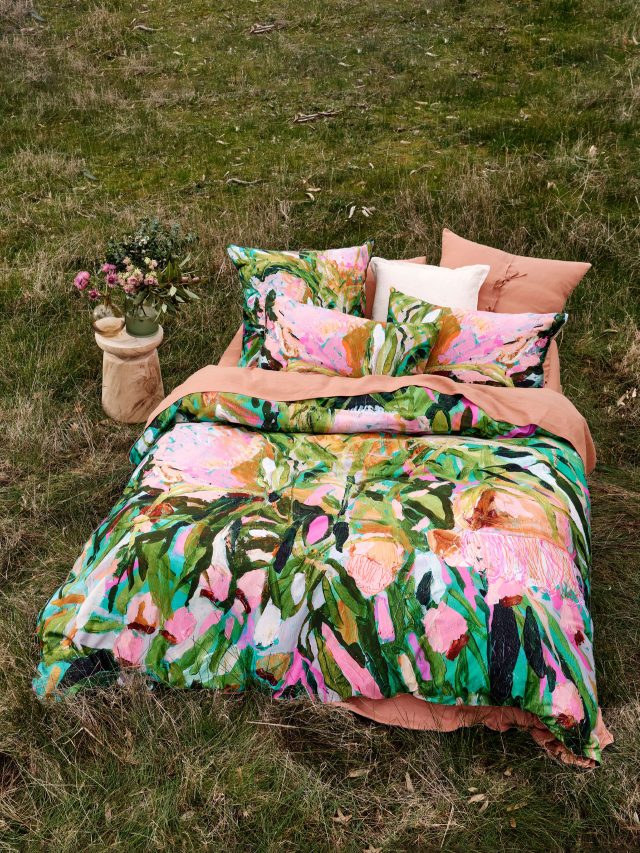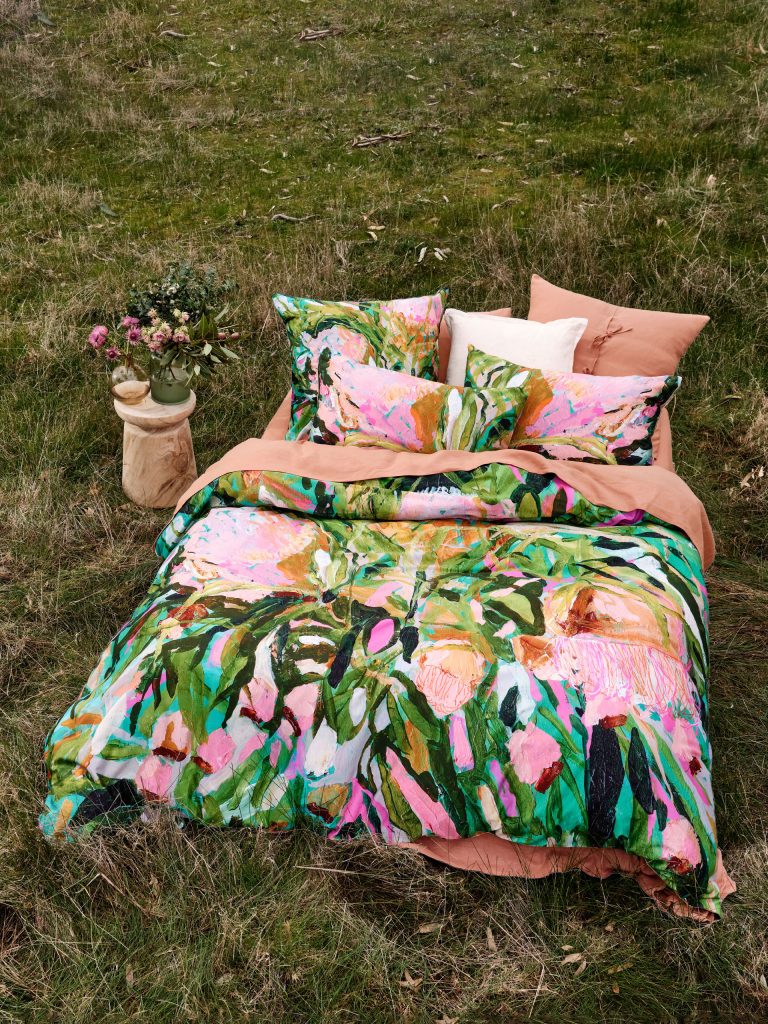 Blow It Up, is an abstract of Casey's own heart and mind with thick brushstrokes and pops of colour. Created after a small break, Casey put brush to canvas, allowing herself to create without rules or expectations.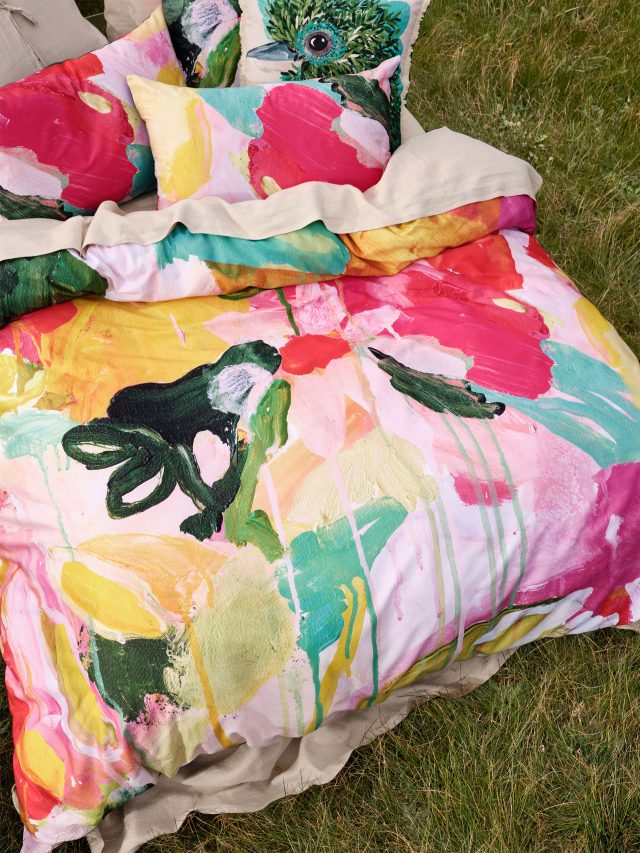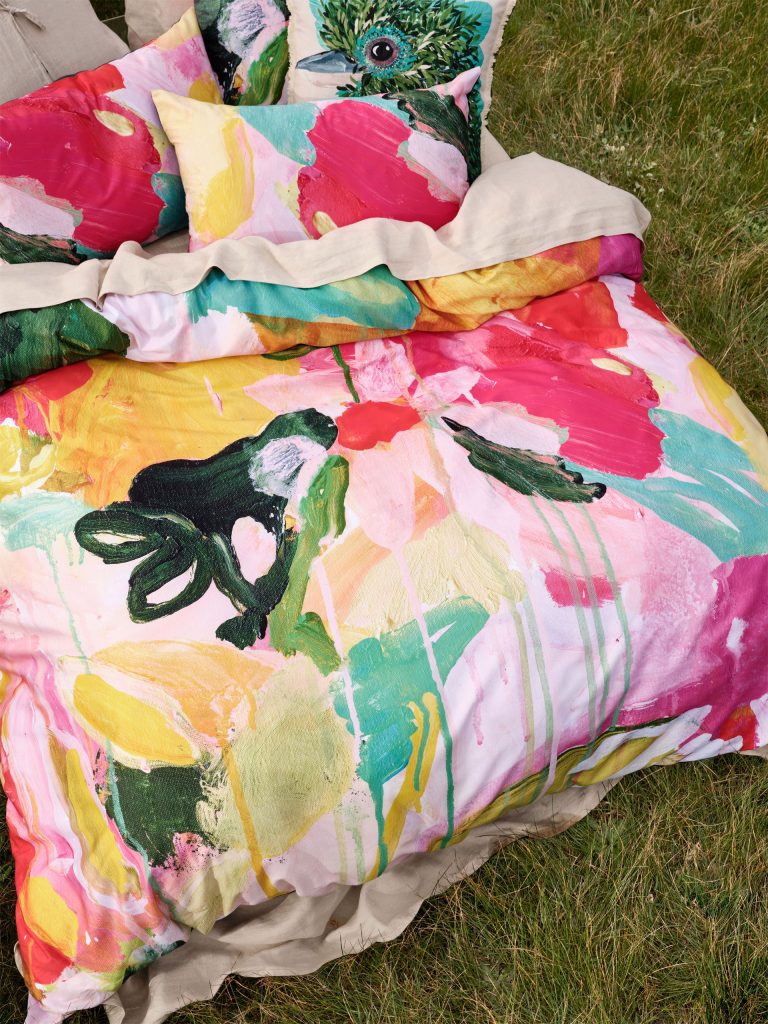 Casey said: "I'm so excited to have worked with Linen House on this bespoke collection. It has long been a dream of mine to create textiles from my work and Linen House have been the perfect team to work alongside to bring this dream to life. I am beyond proud of this collection, from my home studio to your homes, I hope you love them!".
The collection is available now, exclusive to Linen House and Myer.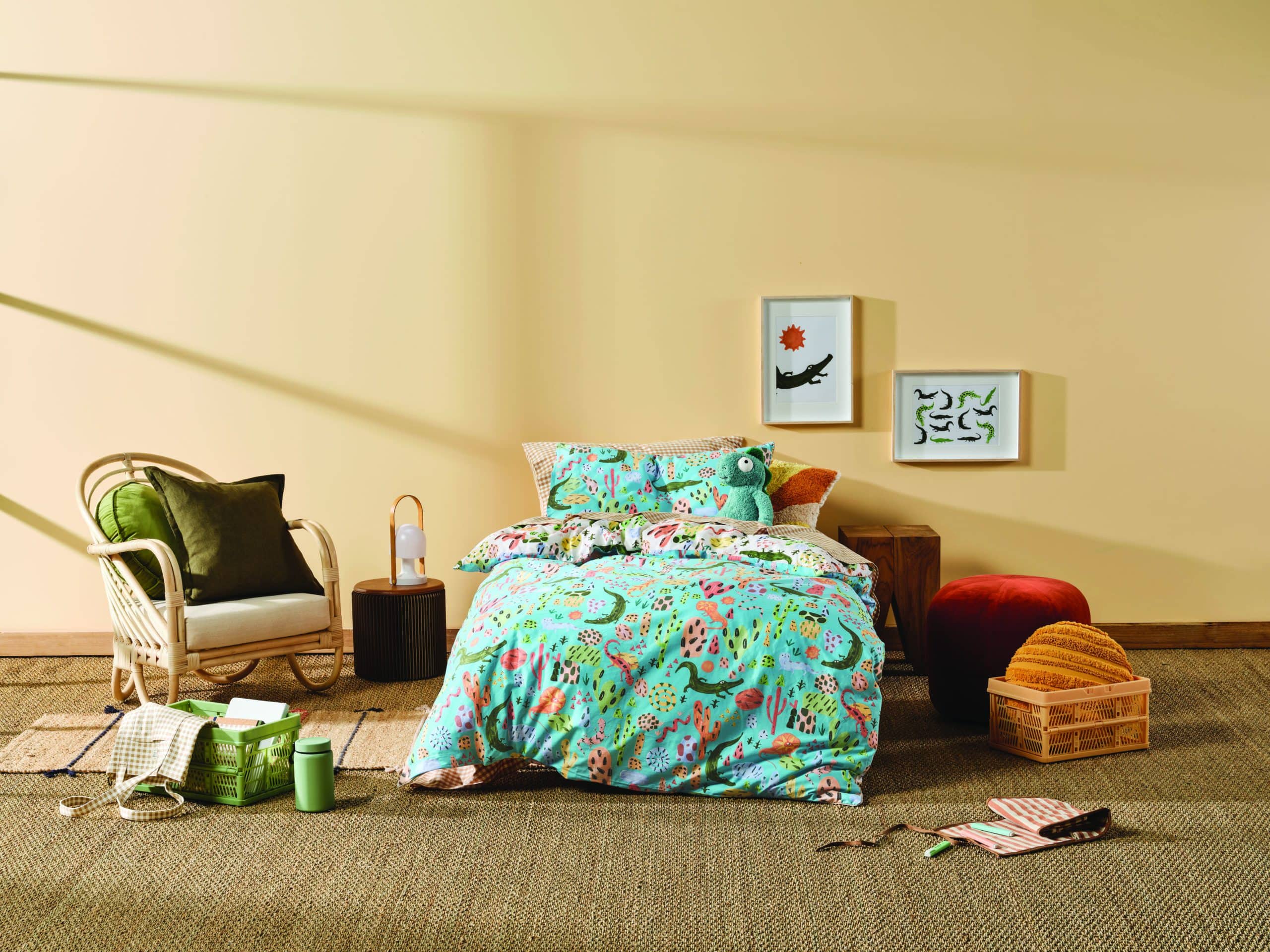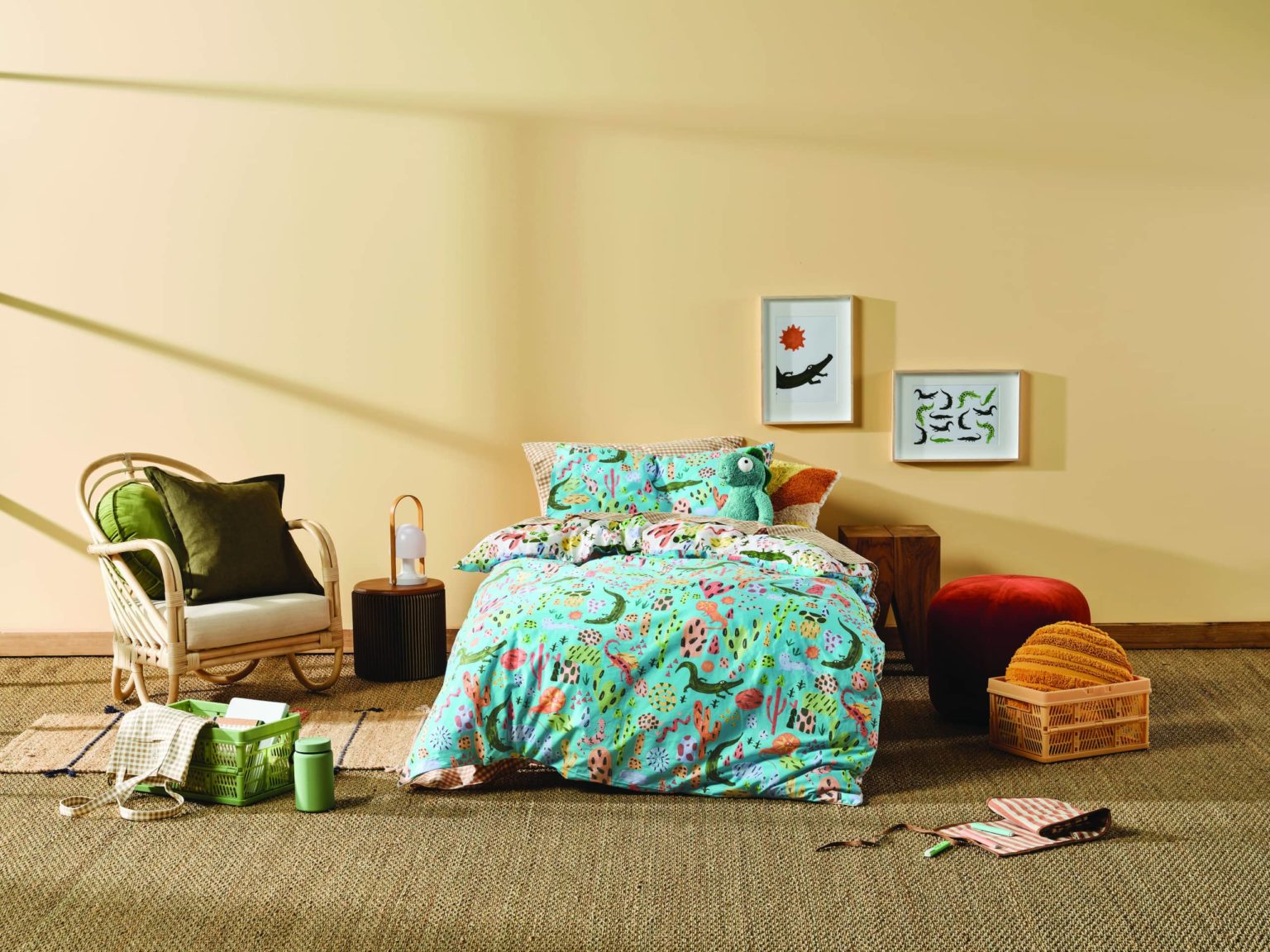 Linen House launch gender-neutral kids collection parents will love
Aussie brand Linen House have launched their latest kid's collection. The new range features contemporary children's bed linen and coordinating…