Home for the last 29 years, Sheridan's head designer Mark Travers has just listed his one-bedroom garden apartment in Sydney's Woollahra which is great news for interiors voyeurs like us! Set in a Victorian manor, Mark is hard pressed to explain his favourite thing about the light-filled, open plan home that's set amid lush gardens. "It's the feeling of space. Of volume and light. It's the calmness and serenity. The property certainly had a wow factor from the moment we first walked in."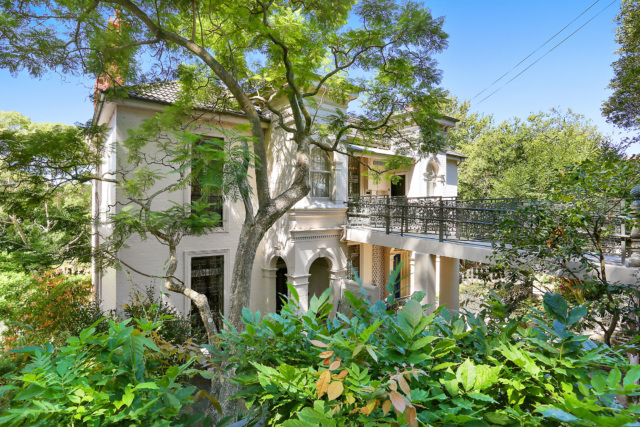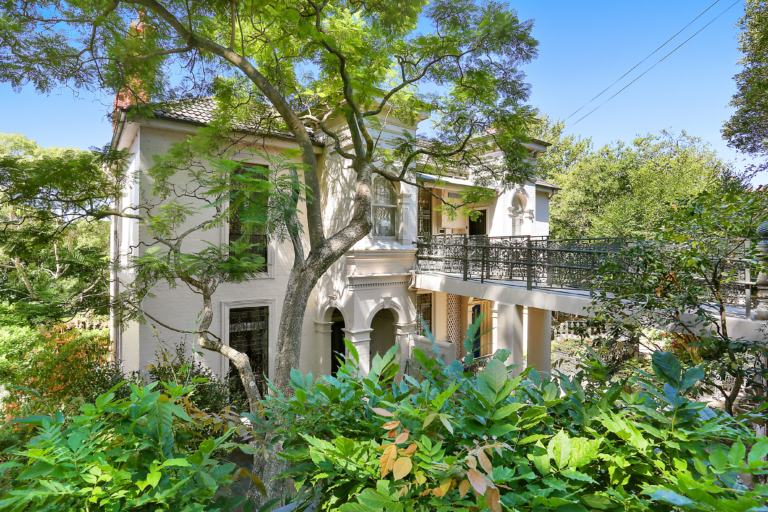 As head of design for Sheridan, the interiors reveal eclectic taste, myriad artworks and a life well travelled. "Colour is my hobby, so we have used colour in nearly every room to add emotion and a real visual dimension. The high ceilings and large wall spaces allowed us to showcase and rearrange our eclectic collection of art and sculpture. We constantly move pieces around to give each piece a different focus and change the feeling inside the apartment," says Mark who lives in the home with wife Irene, who worked at Sotheby's for many years as a jewellery specialist.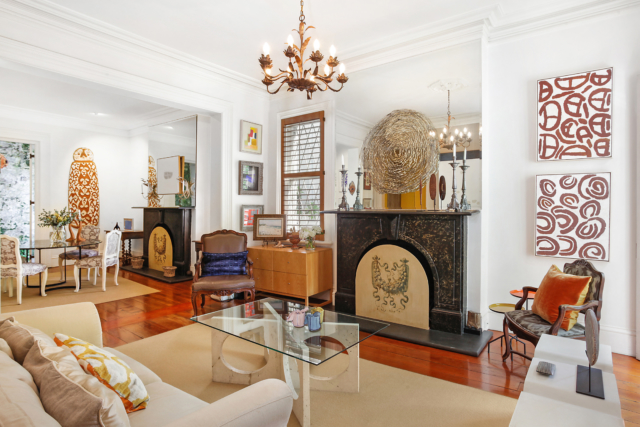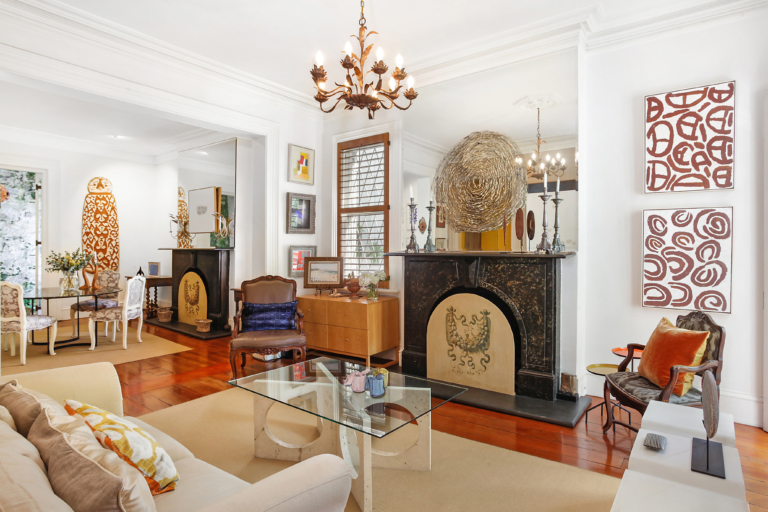 "Over the years we have made changes to the interior but were mindful not to spoil the first impressions we had," says Mark who explains that the apartment offers the couple what can only be described as an enviable lifestyle. "We walk to morning coffee at Parterre Gardens and walk to movies at the mall. There's plenty of great shopping and a variety of food in Queen Street," says Mark.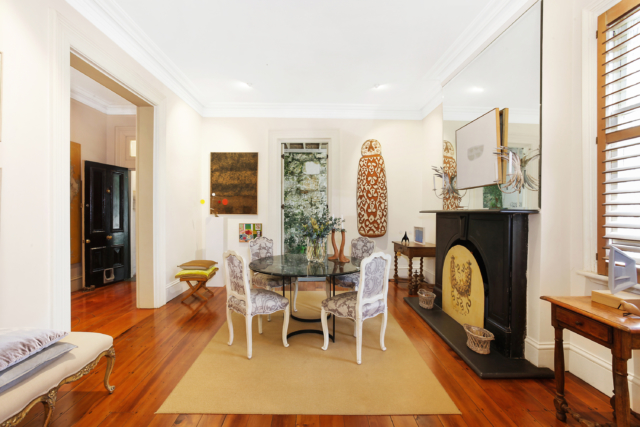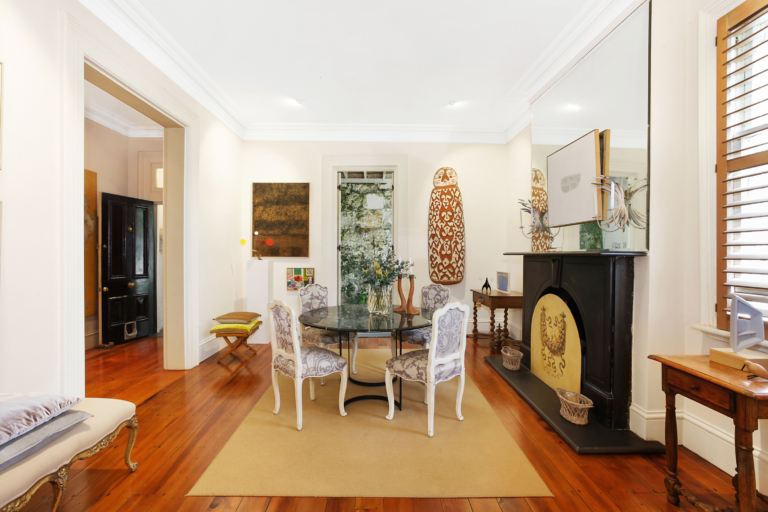 "We have great neighbours from all walks of life, from students to professionals, and we have grown to be very close friends with all the people in our building. We have coffee mornings, we exchange magazines and papers, we discuss films we have seen and give recommendations. And we also babysit as it's a real community vibe here."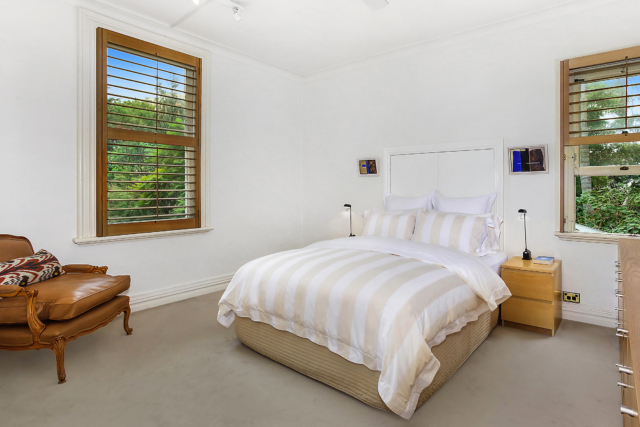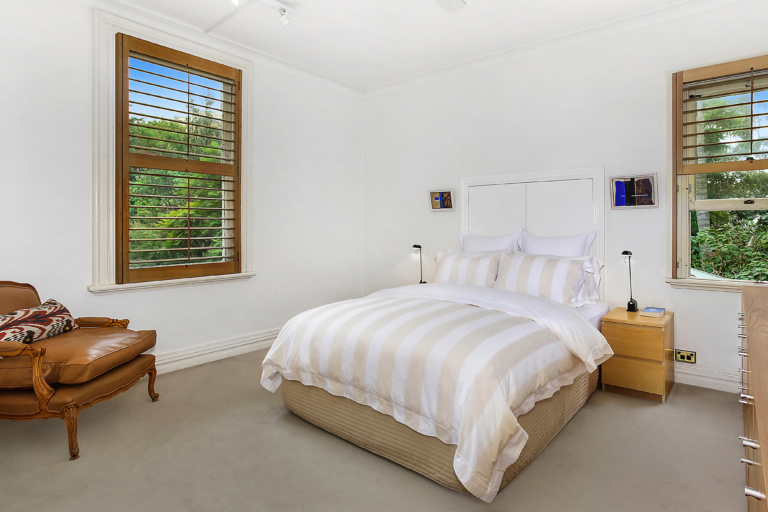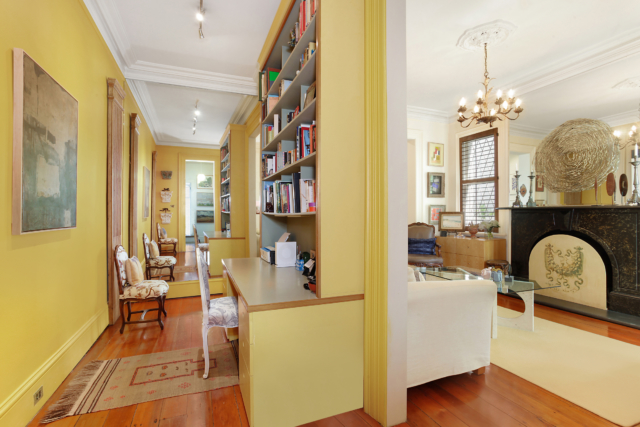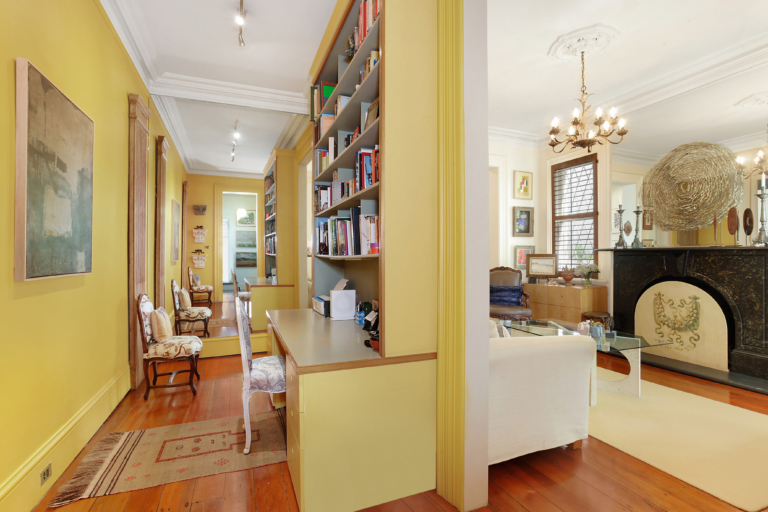 But perhaps the most highly-prized aspect of the home is the glorious surrounding gardens. "We have had some amazing parties here with anything up to 60 people standing. It is a wonderful space when the doors are open, and the weather is mild. The courtyard is great for summer dinner parties."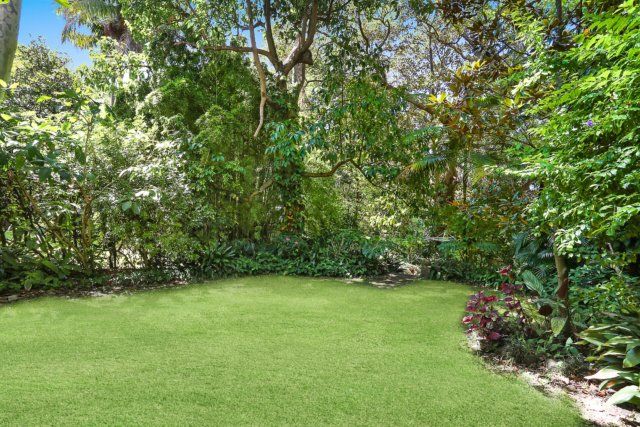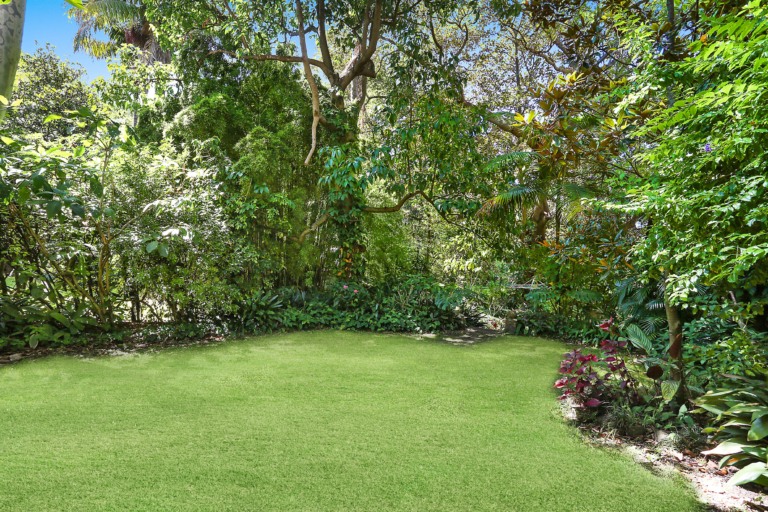 The one-bedroom apartment goes to auction on 11 April 2019 with a price guide of circa $1.4 million.
For more | A 1950's Sydney apartment transformed into Scandi retreat