The relationship between Sheridan and the Sydney Opera House is one that stretches back almost 50 years but their latest collaboration is perhaps their most beautiful. Sheridan founder Claudio Alcorso was the founding chairperson of Opera Australia in 1971, which brought the first opera singers from Italy to perform on the Opera House stage. Recently the Sheridan design team were invited to tour the World Heritage listed site and the new collection is the end result.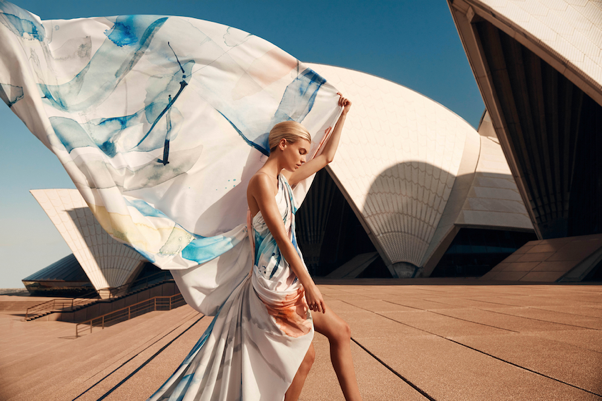 To celebrate the two iconic Australian brands' shared history, the Sheridan design team toured the building's rehearsal rooms, theatres and halls while learning about its construction and the materials used throughout. Inspired by the architecture of the building, the art on its stages and the natural landscape of Bennelong Point, the Sheridan team then hand-painted and sketched the designs that comprise the range.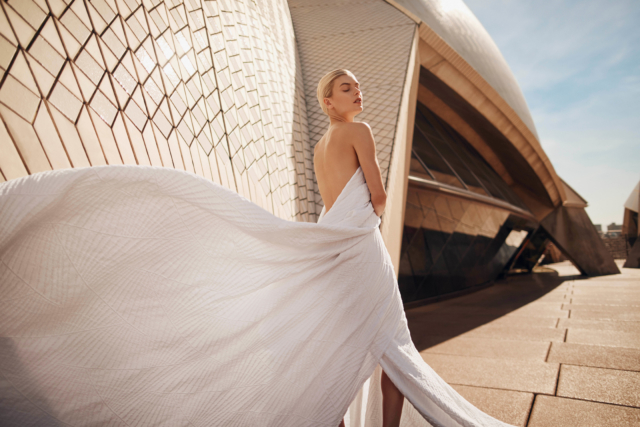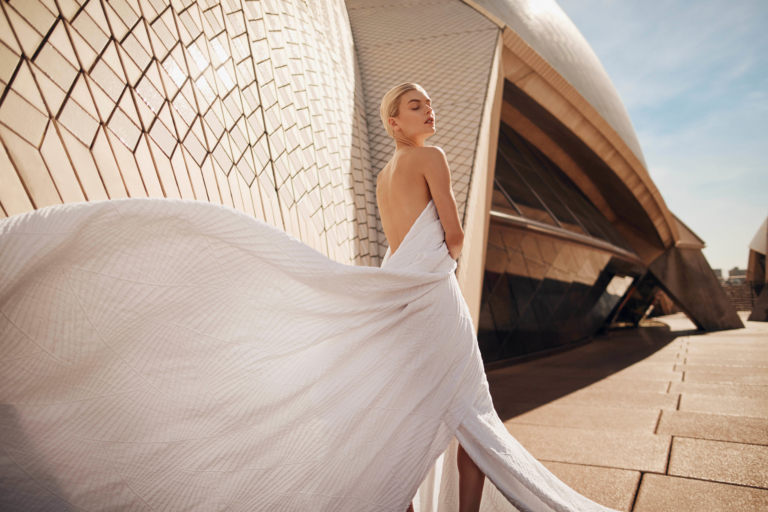 "It has been a rare privilege to collaborate on a range which celebrates one of Australia's greatest cultural and design icons. This truly original collection has been designed to reflect the continuing energy, evolution and vibrancy of this famous landmark," says Joanna Ross, Sheridan general manager.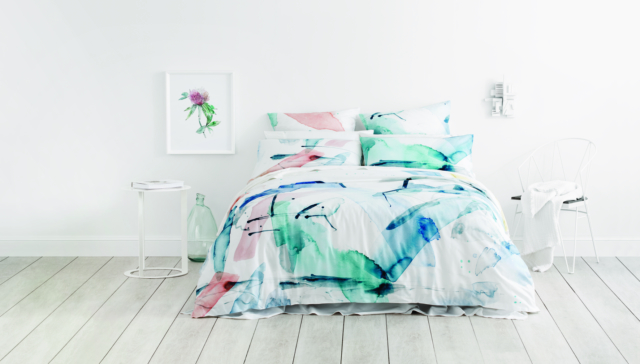 "Sheridan's artistry, quality craftsmanship and shared history of championing the arts made our collaboration a natural fit, resulting in a beautifully crafted and truly inspired collection. By creating unique, bespoke pieces that celebrate the style, beauty and innovation of the building itself, our visitors can take a piece of the Opera House home with them," says Miriam O'Rourke, head of strategic development at the Sydney Opera House.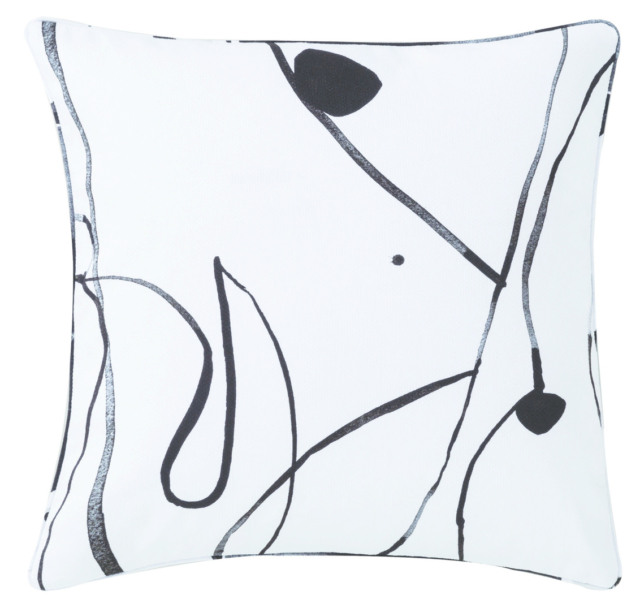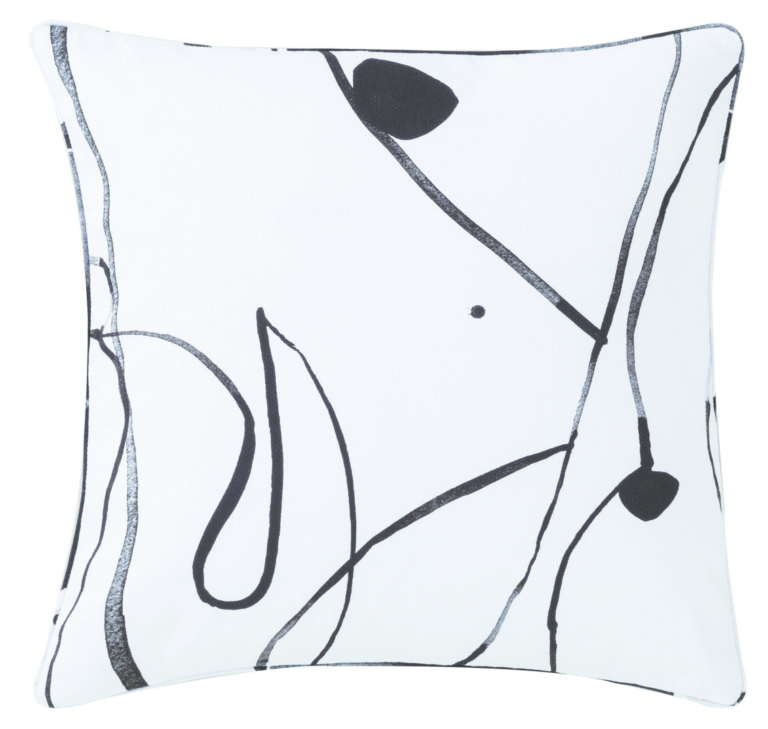 The eight piece collection features three bed designs, three artworks and two cushions. The 'Arc' quilt cover features an architecturally-inspired all-over pattern inspired by the iconic sails of the Opera House while the 'Dancing' quilt cover features a hand-painted abstract expressionist design inspired by the artistic programmes held at the venue. The 'Sketch' quilt cover features a delicate, hand-drawn, monochrome floral pattern inspired by the flora of Bennelong Point.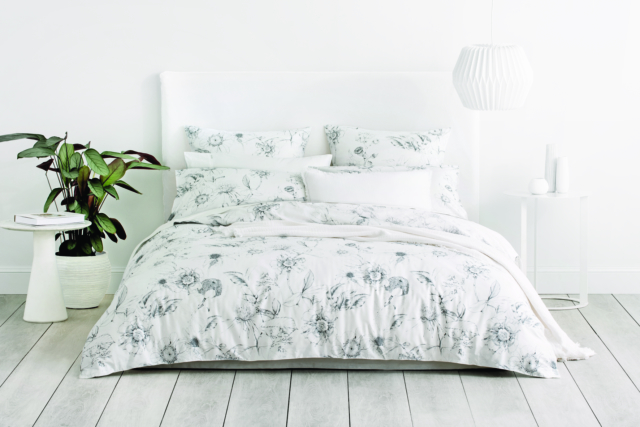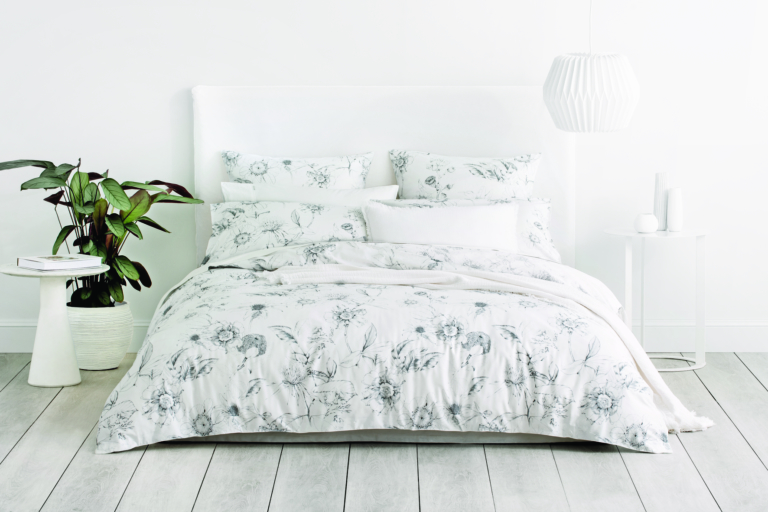 Photography: Georges Antoni