Images courtesy of GlobeWest
The beauty of working from home, if you ask me, is the freedom to create a space to do business or study in that looks and feels exactly as you want it to. Sadly, a lack of cash and/or interior know-how often holds people back from having the home office of their dreams. We're here to change that by offering you the chance to win a mega prize from GlobeWest and Haymes Paint worth almost $3,000. And while you're here, we have some expert tips and inspirational exclusive imagery for you too!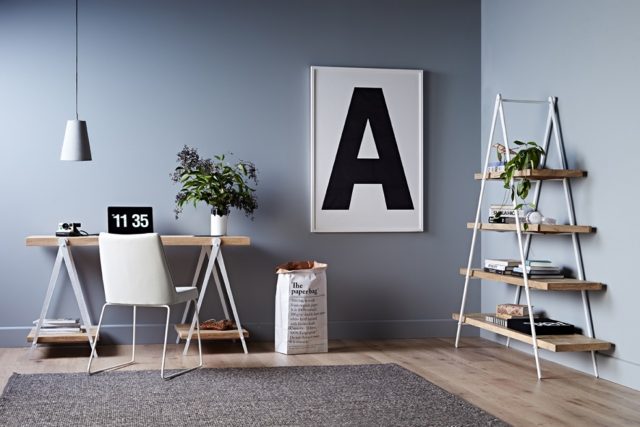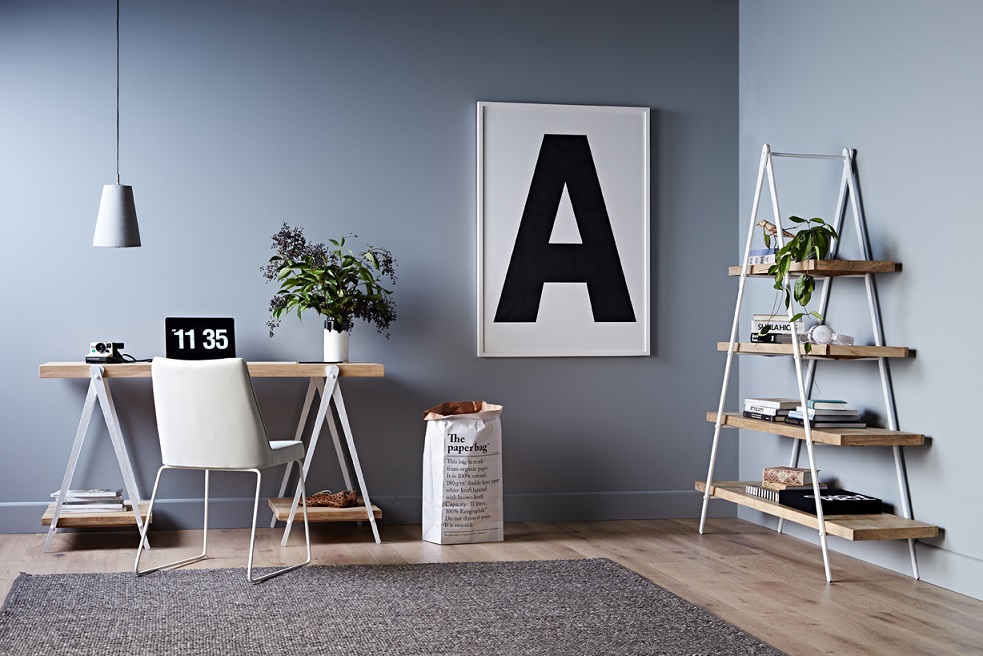 Aesthetics vs. practicality with Julia Green
Julia Green, one of our favourite stylists, says restraint is key! "I like to be inspired when sitting at my workspace, but it's a fine line between having a desk full of beautiful things and enough space to work on it too! Invest in good desk accessories that house the small stuff away and keep the clutter to a minimum. Alternatively, ensure the desk has drawer space for storage. But do have a few points of visual inspo at the ready, even if it's a written mantra you like to follow, a postcard of your favourite holiday destination or if you are like me, swatches of anything colourful that may prod me creatively! I have a felt "in board" bursting with inspo all year round!"
I wholeheartedly agree that having a chair which is comfortable as well as stylish is important. It usually takes a while to find one that balances ergonomics and aesthetics! Look no further than GlobeWest for options which tick both boxes. My favourite is the Chloe Swivel Chair pictured below. Also on a practical note, Julia recommends getting good task lighting and adding a touch of greenery for a hint of life.
WIN: We're giving you the chance to win a GlobeWest desk and chair of your choice to the value of RRP $1,500, a Haymes colour consultation worth $160 and $1,000 worth of paint for your study or desk area. Find out how to enter at the end of this post!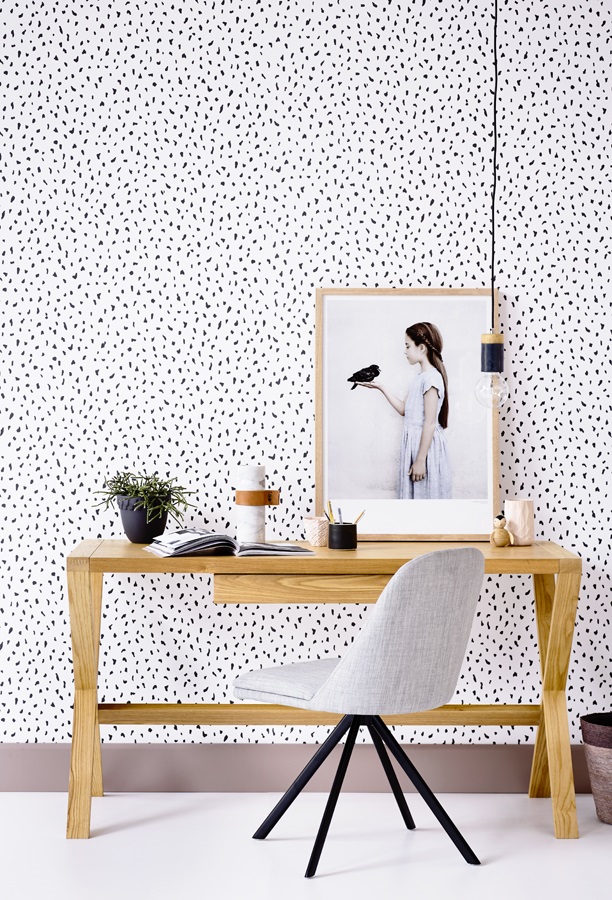 Stylist Bek Sheppard on wallpaper
As you can see from our images, you can create amazing effects with both paint and wallpaper, depending on your own personal taste. Stylist Bek Sheppard loves using wallpaper in a study to add interest to an area that people don't tend to feature in their home. "Many hours can be spent in a study room and I think it should be styled just as beautifully as the rest of your home," she adds. "Wallpaper helps to create personality and individuality and can give you plenty of colour options to play with. Even if you are not entirely confident on choosing a big bold print, something as subtle as these Emily Ziz designs (pictured) can add a bit of creative interest."
Bek's own workspace, the only space which is entirely hers in her home, contains one main artwork which she loves gazing at, surrounded by images of the people, places and trends that inspire her the most. "I have projects, to-do lists, paint swatches and usually an emergency block of dark chocolate by my side! My workspace represents me and my style; it's graphic and bold with natural elements from my travels."
How important is your colour choice?
Wendy Rennie, colour and concept manager for Haymes, says: "White walls in a home environment might feel fresh and clean, like a blank canvas, but if they're in your workplace, it's time to repaint. Colour can help you achieve your ultimate environment for your most productive self! Colour is one of the quickest and easiest design elements to change often. Think about how you want to feel and interact in the space so you can pick a colour relevant to your work and your own personality."
She shares the following advice on how different colours can work for you in a home office/study space:
Whites & Neutrals: Neutral colours usually serve as a good foundation in office spaces, yet it can be quite boring without any other colour being introduced and some greys in particular lack energy and can be a little oppressive. These shades should be used in small amounts in an office or balanced with a brighter colour, such as red or yellow to increase creativeness and efficiency.
Blue: Is known to be the most productive colour. The perfect colour to use for your optimum performance. It positively influences people's mood and can help to reduce stress. Blue is calming. It promotes creativity, communication, trust, and efficiency. It also helps people with opening the mind to new ideas and a great colour for brainstorming.
Green: Environmental psychologist Sally Augustin says green enhances broader thinking, inspires innovation and more creative thought. "There seems to be a positive association between nature and regrowth," notes Augustin. So if you want to be more productive, consider painting work areas green. Green adds balance and also adds stability in an environment; plants are great in every corner of the office. Connecting nature is the best remedy for stress, and green is the easiest way to have such a connection. A great way to incorporate green into your workspace is with foliage. It is also a great air purifier as a bonus.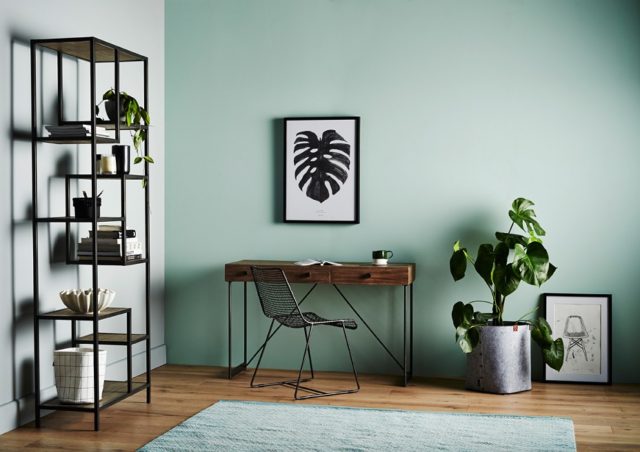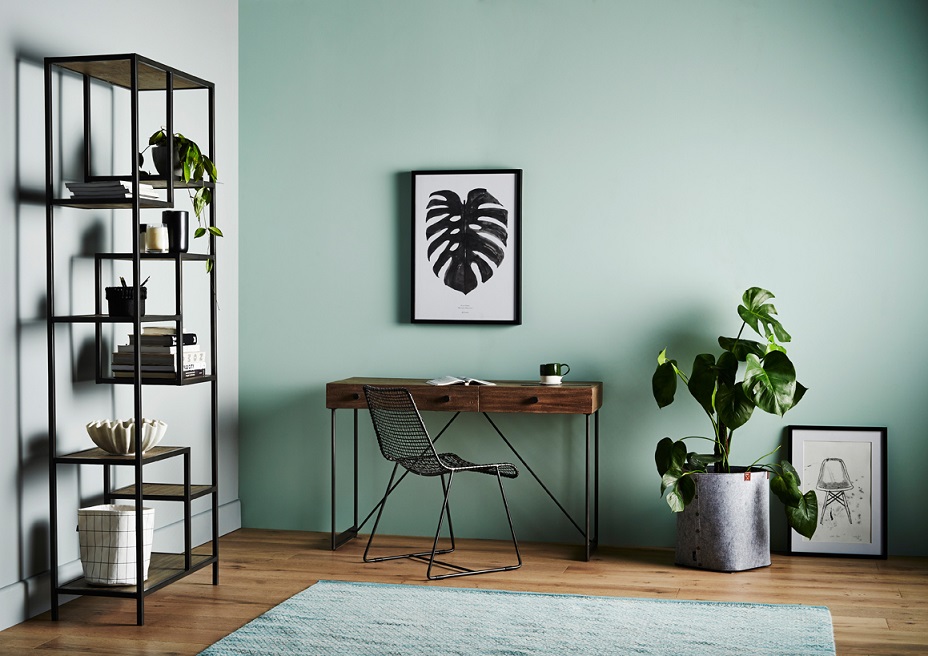 Furthermore, Wendy advises: "Both natural and artificial light is essential in any office space; moderation is key, not too dim and not too bright. Low light environments can cause eye strain, headaches, drowsiness and boredom, whilst a room that is too bright can create headaches, fatigue, stress and anxiety. A well-lit office will improve your mood keep you motivated."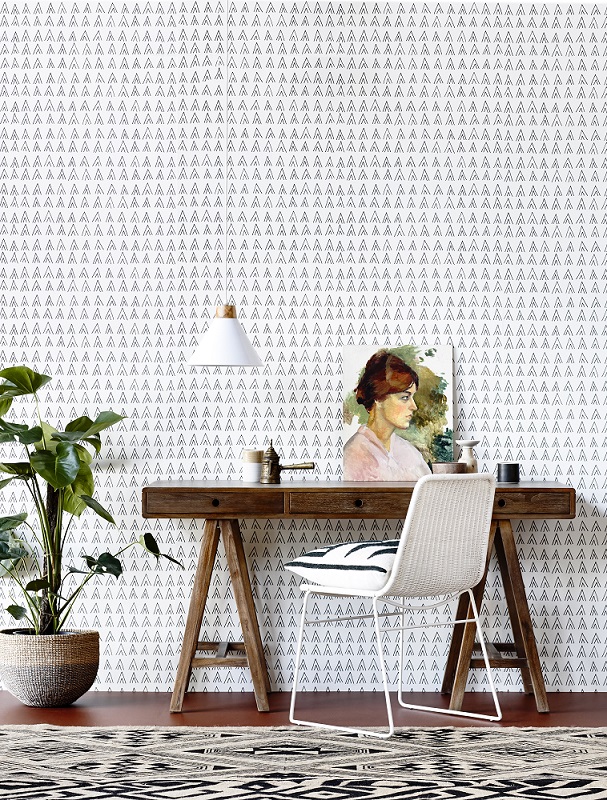 Find your nearest GlobeWest stockist.
WIN
For your chance to win this amazing home office package from GlobeWest and Haymes, complete the form below by 6pm Sydney time on Monday 25 January 2016.