Are you feeling trapped in a dated brick home? Your chance to break free from the confines of traditional brick architecture has arrived, thanks to James Hardie and acclaimed architect Julian Brenchley. This exciting competition offers homeowners the opportunity to revamp and visualise their dated brick home and create a modern haven that reflects their lifestyle.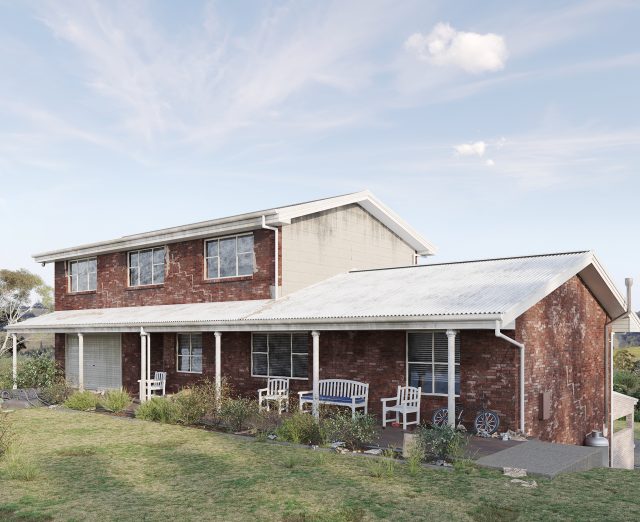 Dated brick homes, whether they be the poky red brick villas of the 1950s and 60s, the brown brick builds of the 1970s, or the 1980s blonde brick constructions, often lack the open plan living spaces, large windows, and airy, spacious ambiance that characterise contemporary homes. But fear not, as architect Julian Brenchley, renowned for his work on The Block, has an innovative solution.
"You can do anything with the Hardie Architectural Collection," Julian explains. "The look is only limited by the imagination of the designer. You can choose to preserve the existing brick structure while adding a modern extension, or you can clad the entire house to achieve a harmonious design, at a fraction of the cost. The possibilities are endless, and the outcome can be absolutely transformational."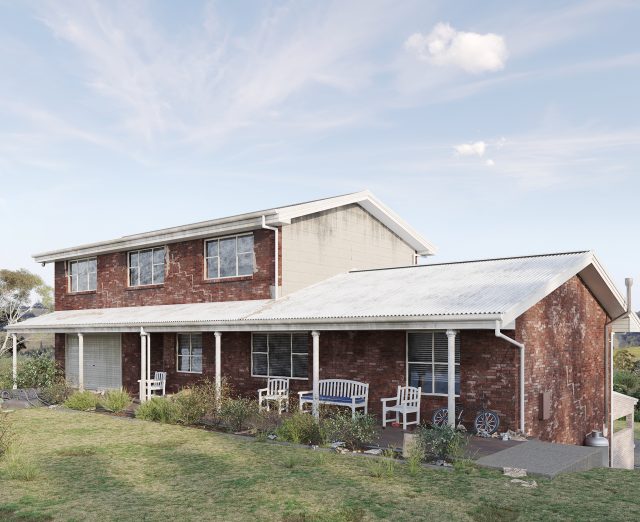 The owner of this dated beachside brick home in Copacabana NSW, wanted to revive, revitalise and reshape the exterior. "We love our little piece of paradise, but our home is so tired and dated," Bianca said. "We want a modern look, but knocking down and rebuilding just isn't an option. The design that Julian came up with has exceeded our expectations – it looks like a completely different home!"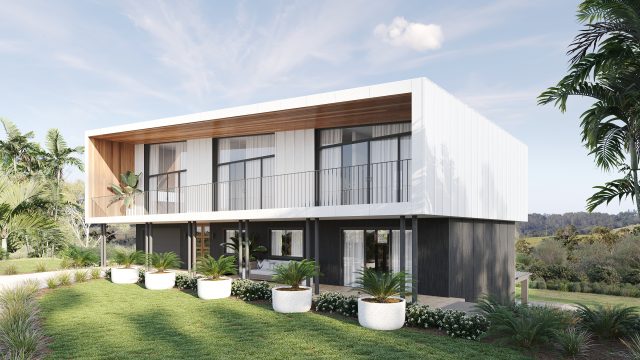 Julian adds: "We all need a bit of help as we get older! This home was crying out for a design response that reflected the orientation and function of the house. We opened up to the northern light and capitalised on the southern view to the ocean.
"Once that decision was made the form of the facade started to take place. With a mid century modern vibe, we used Hardie Fine Texture Cladding, board and batten style, and Hardie Brushed Concrete cladding on the lower levels: the 1950s coastal shack reimagined."
How to enter
The lucky winner of this competition will win a one-on-one on site consultation to redesign their home's facade with Julian as well as a 3D render and flyaround of their new home. Entering is easy! Simply go here and follow the instructions on how to submit your entry. Don't miss this chance to breathe new life into your home and make it the envy of your street!
Promotion commenced on Monday 25 September 2023 and ends at 12pm, AEST on Monday 10 November 2023. Voting will open at 9am on 23 October 2023 and close at 11.59pm on 10 November 2023. Winner announced on Monday 13 November, 2023.
James Hardie Industries is the world's number one producer and marketer of high-performance fibre cement and a market leader in Europe for fibre gypsum building solutions.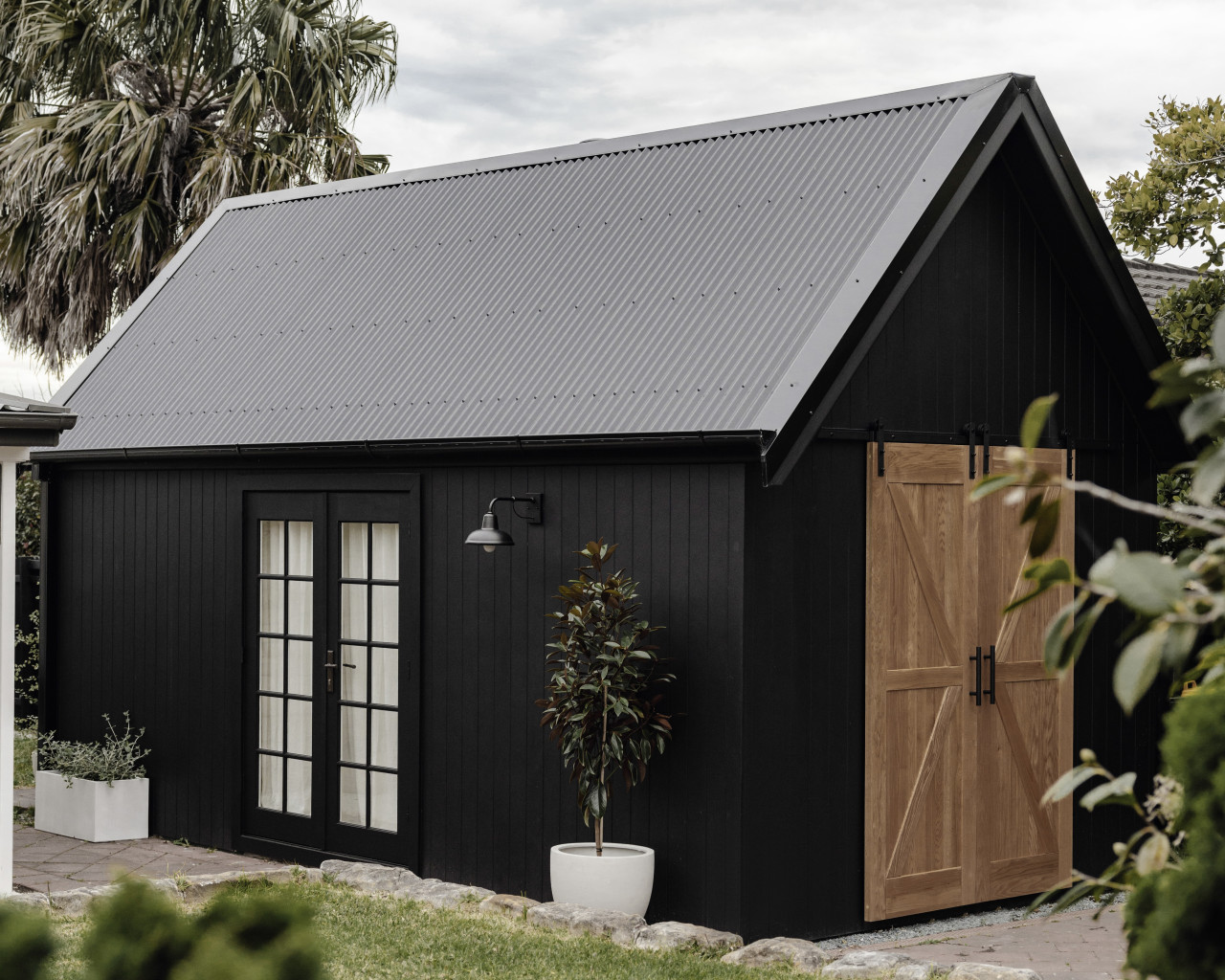 Mini backyard barn makes perfect home office & guest bedroom
Sitting at the rear of a 1920's sandstone cottage in Sydney's Helensburgh, this stunning freestanding space …