It's everyone's favourite week on every Block season, surely?! And last night's reveals were full of inspiration for anyone planning the renovation of the heart of their home. There's just no overstating the importance of a kitchen!
The Blockheads pulled out all stops with their kitchen and laundry spaces. From innovative technology to simple good planning, the teams threw everything they could think of into this week in a bid to win the judges over. And there was a lot to like as well as some very varied looks!

Kyle and Leslie (Third place)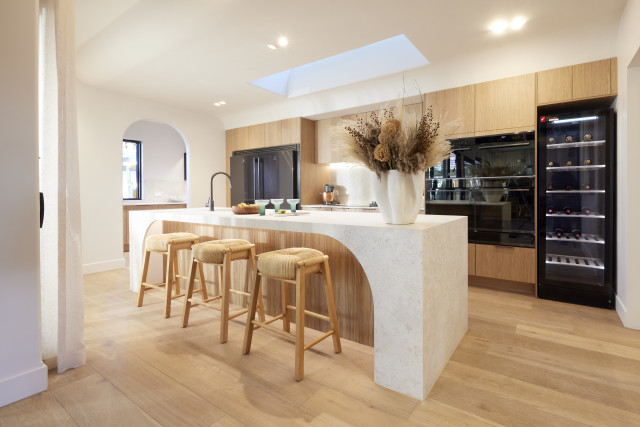 The "House of Curves" delivered again this week with the judges immediately impressed by what they saw. "Very on trend" they said of the soft edges in the kitchen, with Neale in particular captivated by the Kimilya White artwork and Travertine-look Dekton topped island.
Darren pointed out it was a beautiful space to look at from adjacent dining and living areas and layout wise, they all agreed everything was spot on, with the high-end appliances all in the right place for ease of use and access. The butler's pantry gave them pause. Could the space have given access to the pool with a back door, they wondered? And had they taken too much space from the kitchen?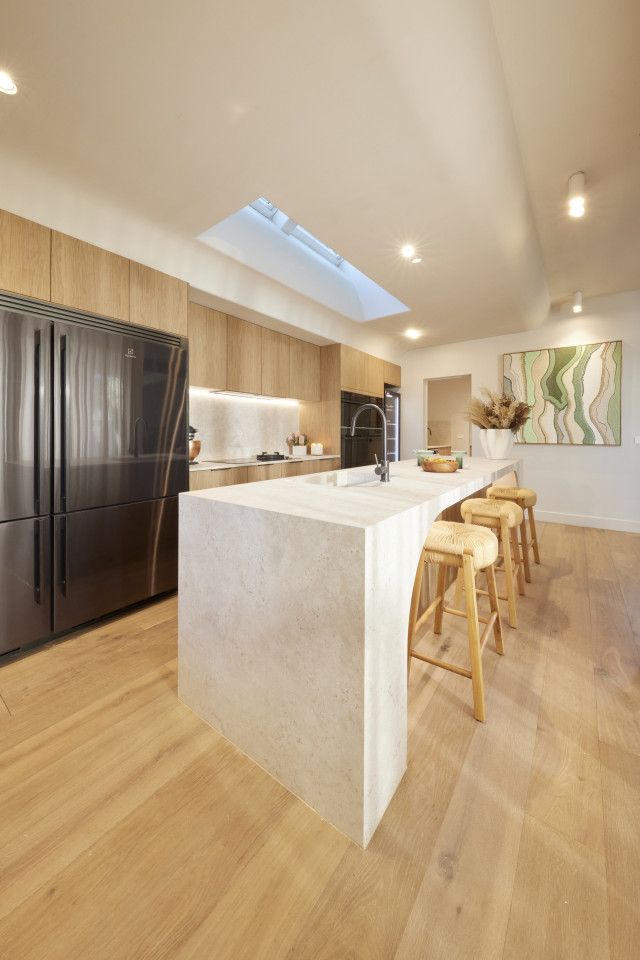 Darren said, in these circumstances, less than perfect was still really good!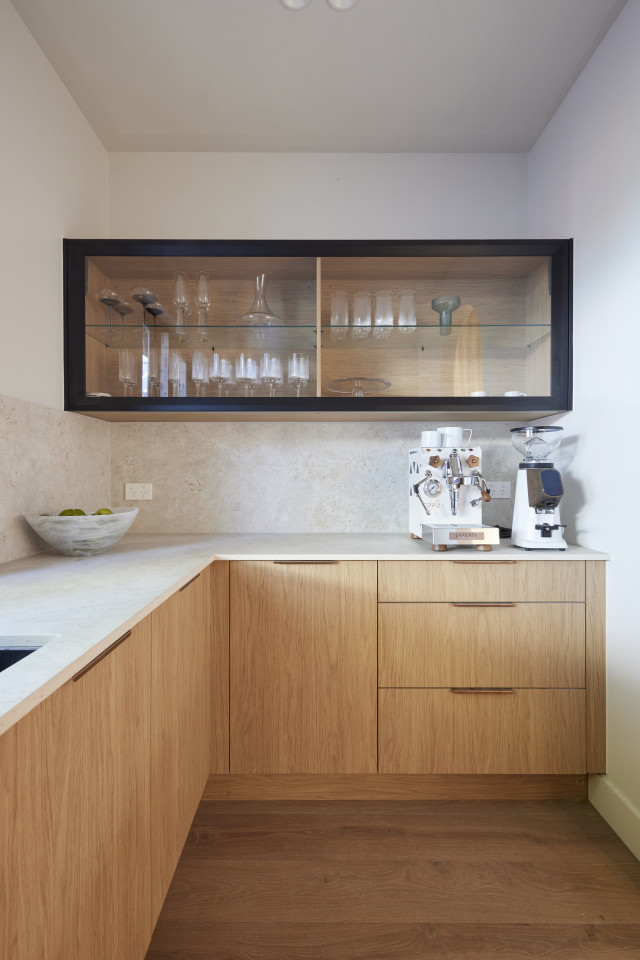 But the laundry won them back, with two points of access, Hafele sink and high end appliances including an LG Clothing Care system in pride of place.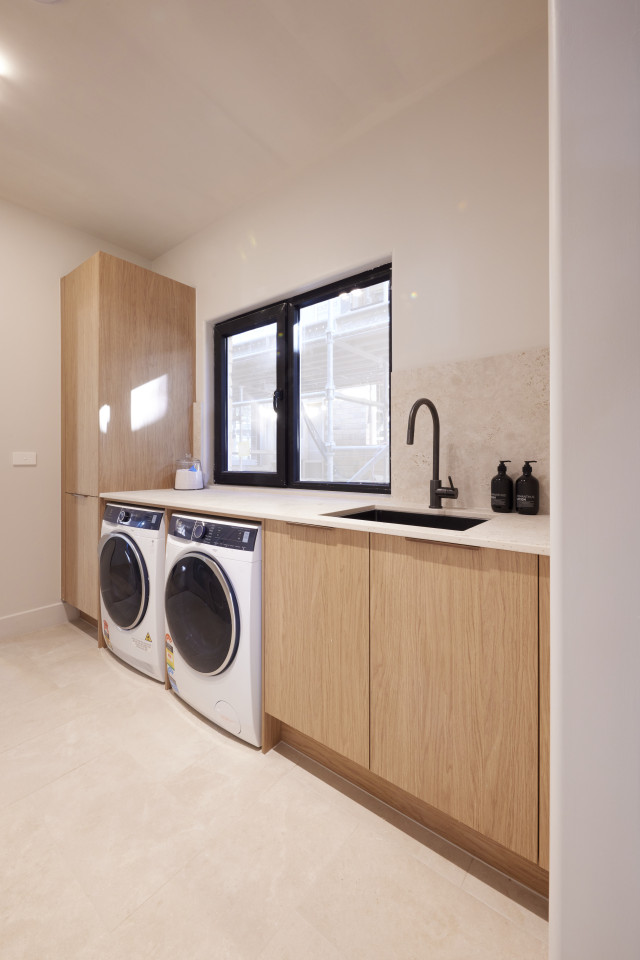 GET THE LOOK: Coastal Yooroorroom canvas print from Artist Lane
Leah and Ash (Fourth place)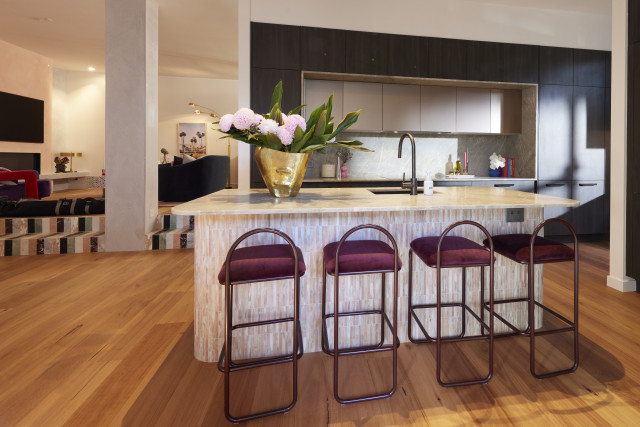 From the tiles under the Sensa quartzite stone island to gold metallic laminate, dark timber-look joinery, high-end appliances including a custom hot pink coffee machine and more, this was a kitchen that sat perfectly with the eclectic living-dining room, the judges agreed.
"Besotted!" Darren said as he took it all in. The only flaw, he said, was the size of the island bench: too small for a house of this stature. Neale didn't like the sink in it either. And he thought the butler's pantry was taking up too much real estate too. Shaynna said it was a big mistake and the kitchen felt tiny. They should have stuck with their original plan to get rid of it!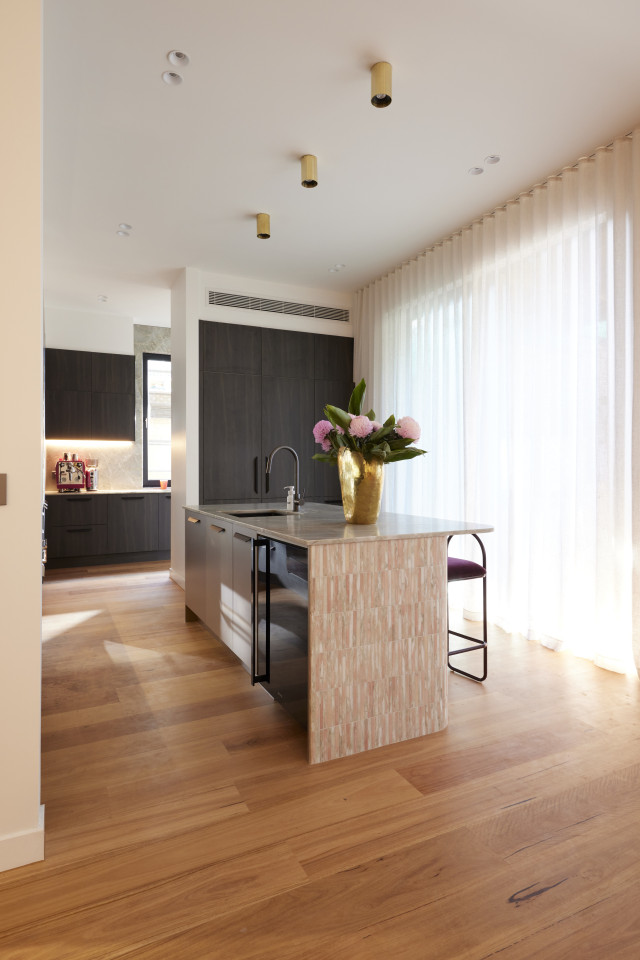 Into the laundry through the bathroom – something Neale wasn't sure about at all – the luxe fittings wowed, but once again it was size that caught them short. Literally. A gamble that just didn't pay off, Shaynna said.
Kristy and Brett (Second place)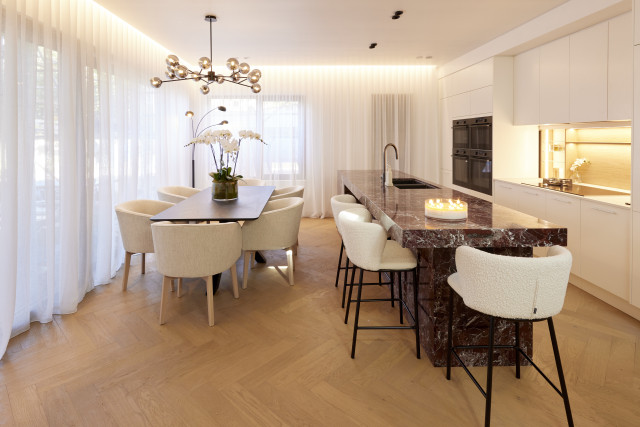 GET THE LOOK: Ciselia bar stools
Immediately taken with the huge Cosentino Rosso Porto stone bench set against crisp white cabinetry, a remote-controlled storage splashback, state-of-the-art appliances the judges agreed when Shaynna stopped smiling long enough to declare: "Kristy and Brett have nailed it!" Looking closer they were wowed by the wine fridge, the Hafele "rise and fall" remote-controlled splashback and the generous butler's pantry, perfect for a house this size.
Darren certainly loved the stone, saying "yum!" and that he wanted to meld with it! Settle down, Darren! Neale pointed out boucle for a kitchen stool was very impractical and the dining chairs were far too bulky.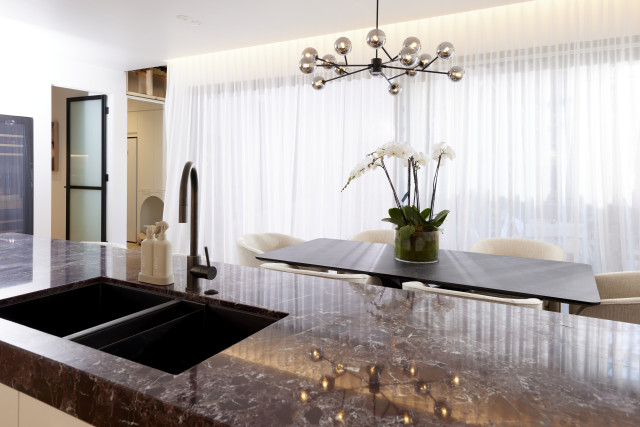 In the laundry, Neale immediately fell for the built-in dog bed, but wondered if it came at the expense of more bench space. But overall they thought it looked great. The butler's pantry got great comments too.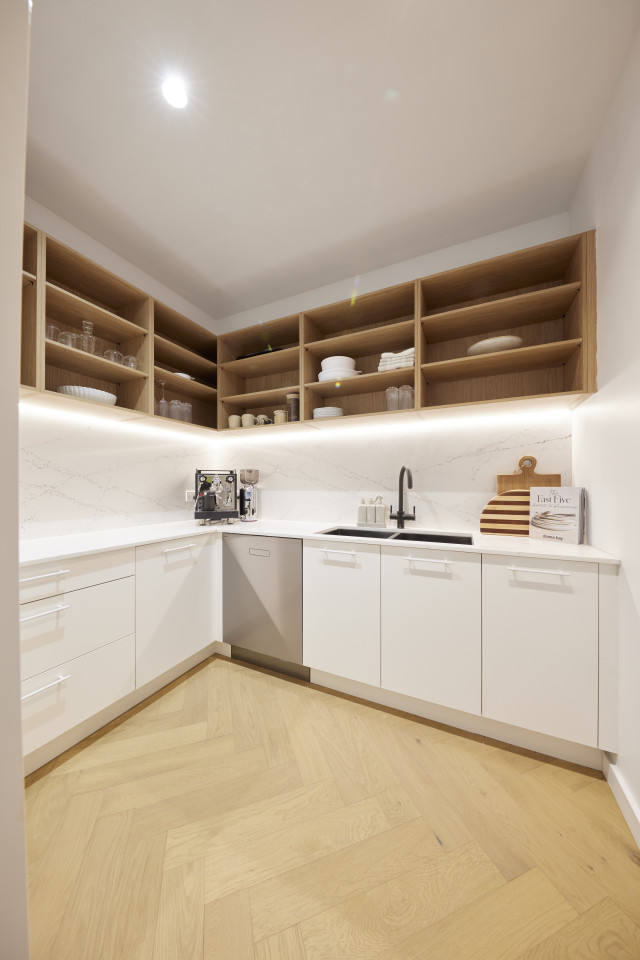 Steph and Gian (Fifth place)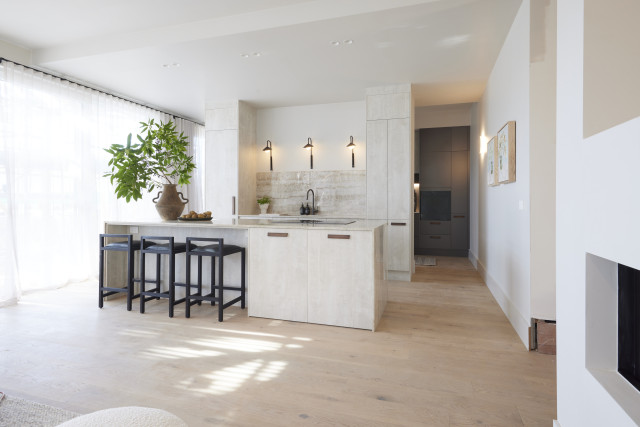 After taking a gamble with moving their kitchen from its original place in the plans, the judges were forced to admit Steph and Gian's new position worked well, creating an island perfect for sitting around… but was the layout better this way? With the cooktop in the island, anyone sitting there would have to be careful, Shaynna pointed out and having the usual kitchen zones separated – some into the adjacent butlers – Darren asked if perhaps they should have stuck with the original architect's idea. It was a beautiful kitchen, Neale said, but one designed by an architect, not a cook. That was a criticism that carried through to the butlers pantry and the laundry, all great to look at, but as Neale said: "Beautifully dysfunctional".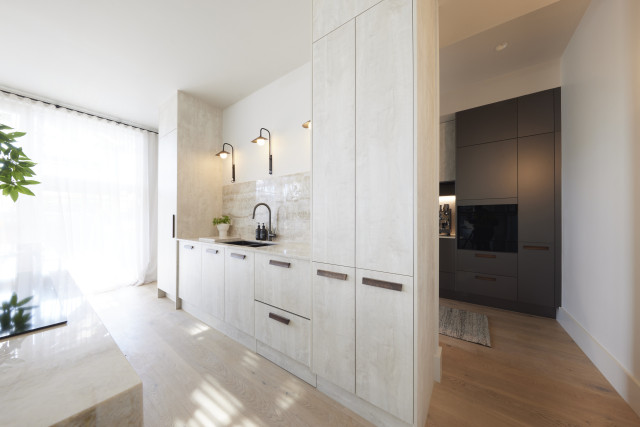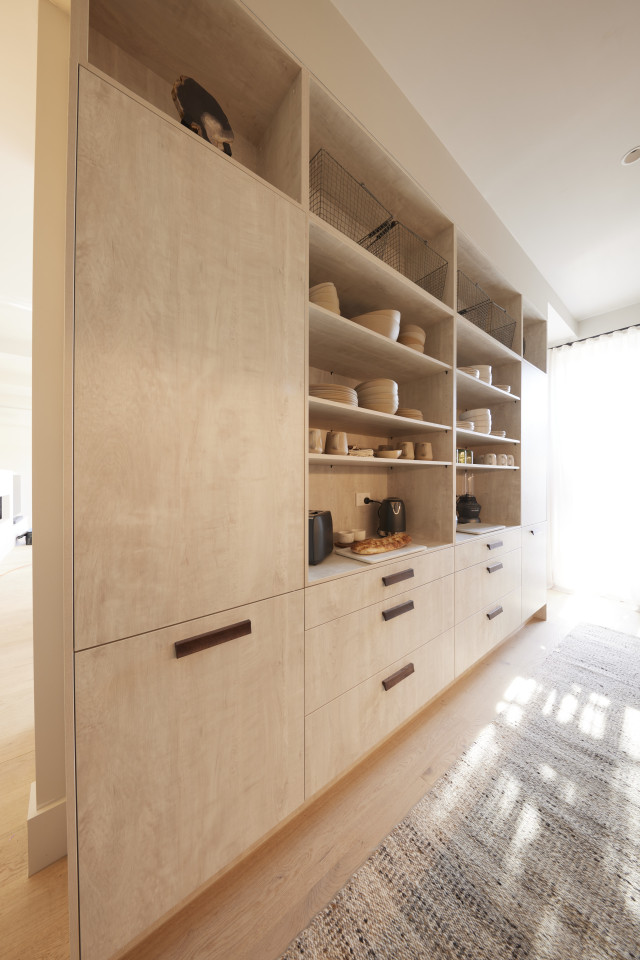 GET THE LOOK: Wool runner rug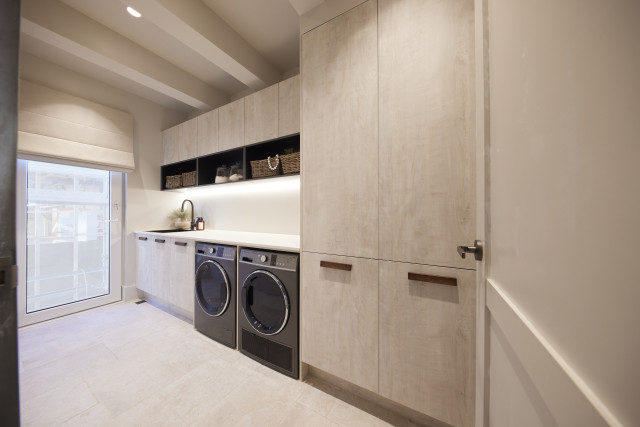 Eliza and Liberty (First place)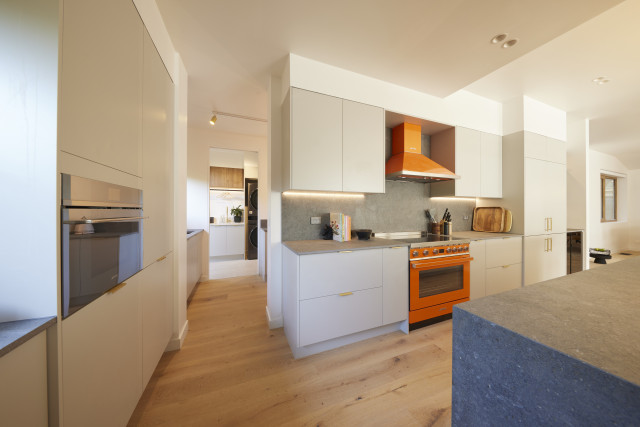 From the "beautifully brave" orange oven to a perfectly-proportioned island bench looking out to the pool and living room, a built-in bar and appliances all where they should be, this was a kitchen that ticked all the boxes for a high-end family home. "I'm looking around and literally not left wanting for anything!" Darren said as he took it all in. Even the artwork was perfect, Neale noted, accentuating the bold oven choice.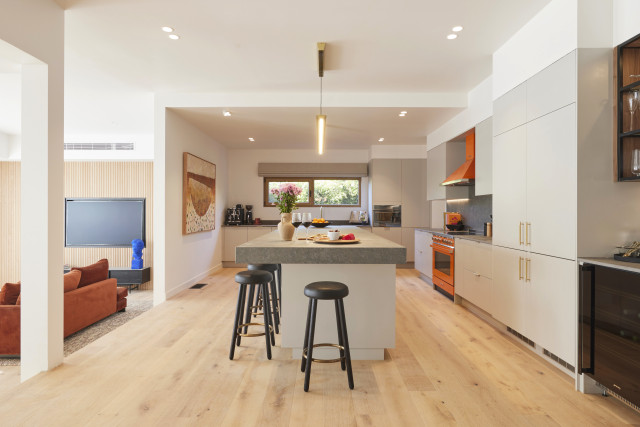 GET THE LOOK: Broken Sky framed canvas print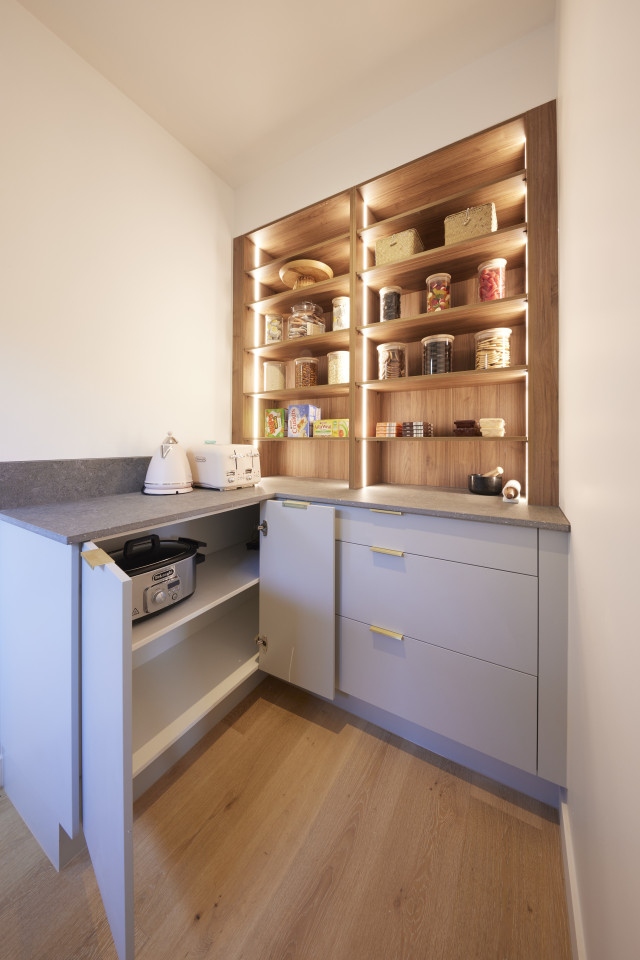 Accompanied by a serviceable butlers pantry and adjacent to a laundry that had a huge linen cupboard alongside the top-of-the-line machines, this was a zone that well and truly lives up the title: "the heart of the home". "We have been crying out for functionality all day," Shaynna summed up, "and here it is in spades."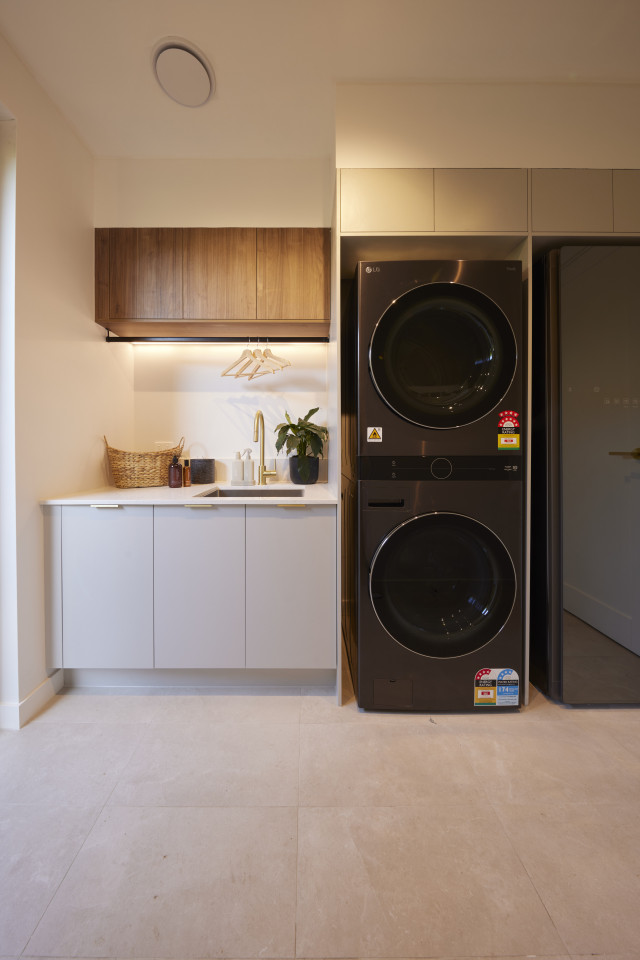 So, here's the scoring recap:
1st – Eliza & Liberty 29 + 1 Secret Gnome Point = 30 points
2nd – Kristy & Brett 28.5
3rd – Kyle & Leslie 25
4th – Leah & Ash 23.5
5th – Steph & Gian 22.
Images by David Cook Photography via Nine Network Australia. See more at nine now.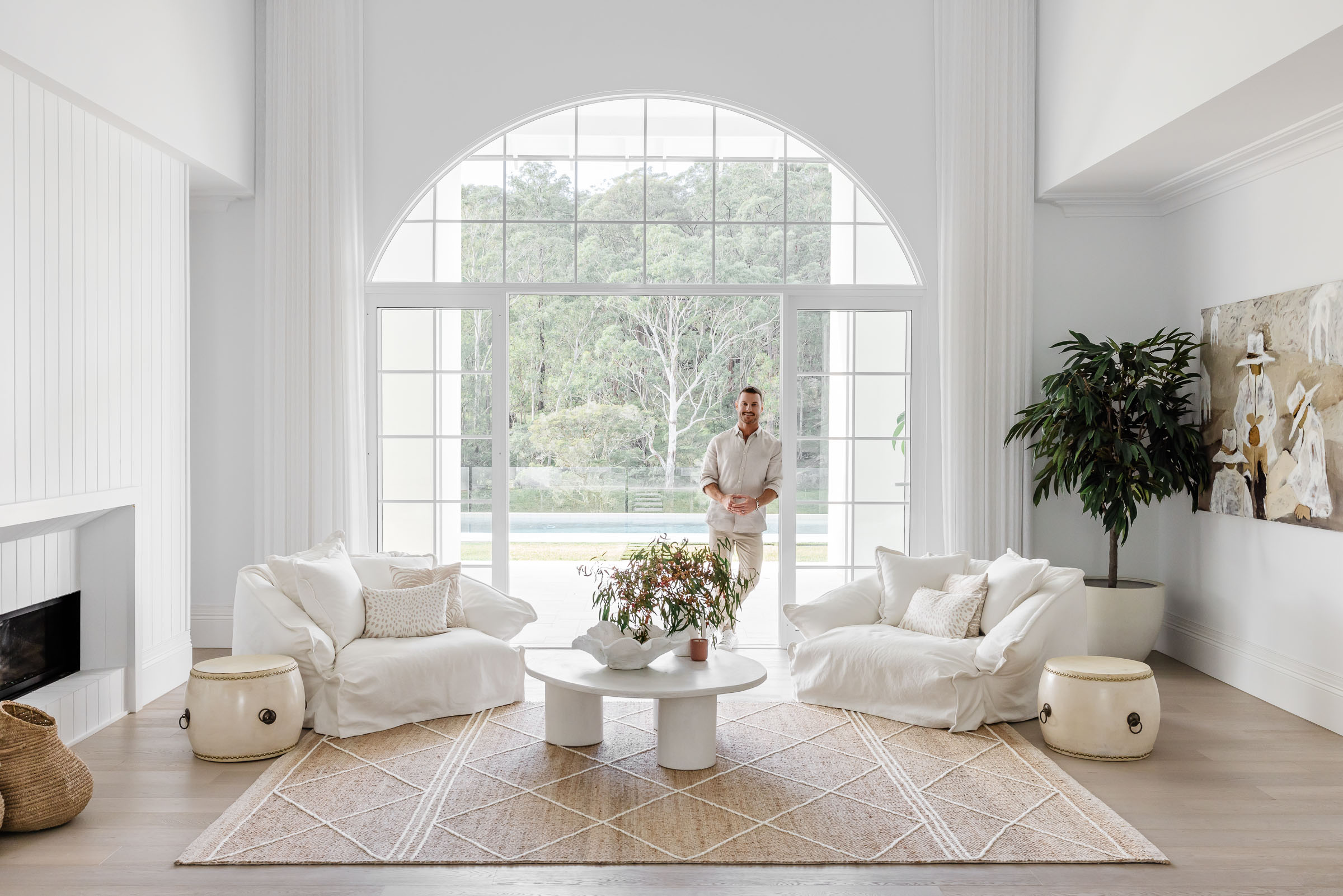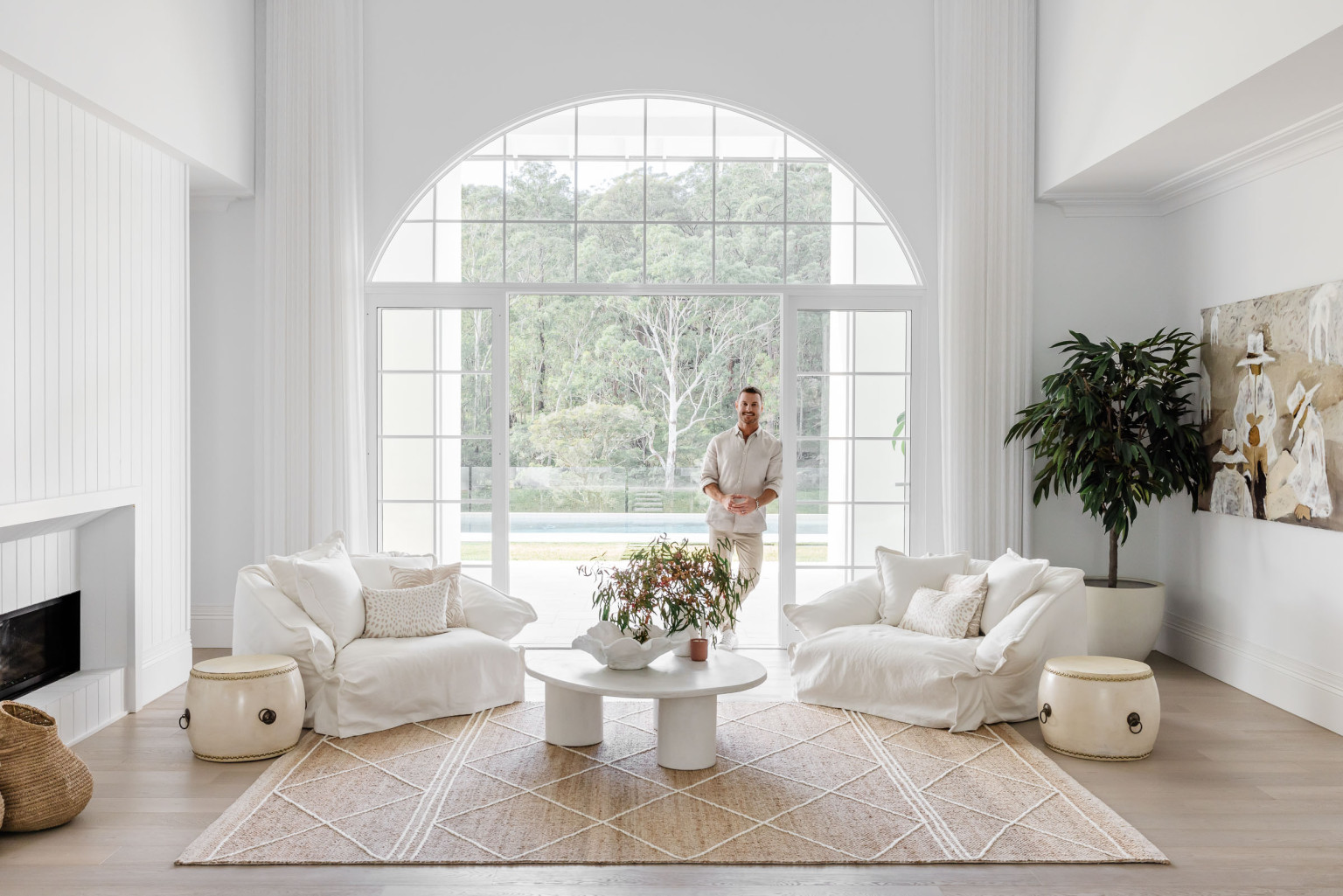 Darren Palmer's new sustainable, ethically made rugs
In a world where sustainability and ethical sourcing is increasingly important, interior designer and The Block judge Darren Palmer …