Size, as they say, isn't everything, and Anju Designs made the most of every inch in this stunning Brisbane apartment makeover. We take a closer look at all their clever tricks as they share their top tips for achieving the most from a small space.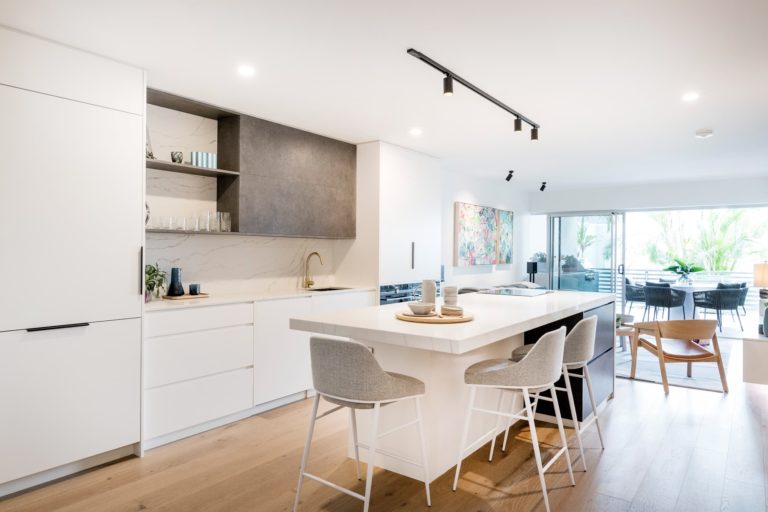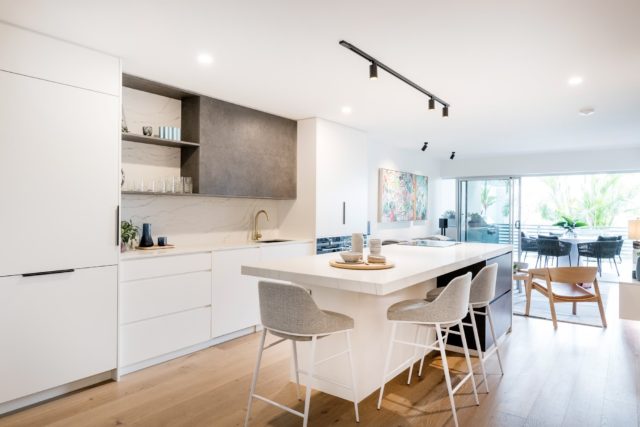 The brief for this project was to make the most of the space available, and to keep the aesthetics very current and in keeping with the local Teneriffe area. The apartment is long and narrow and was previously quite dark. By using a minimal and beautiful palette of materials, mother-daughter design duo Penny Middlemiss and Rebecca Reiken have made it feel a lot more generous than its 115m2.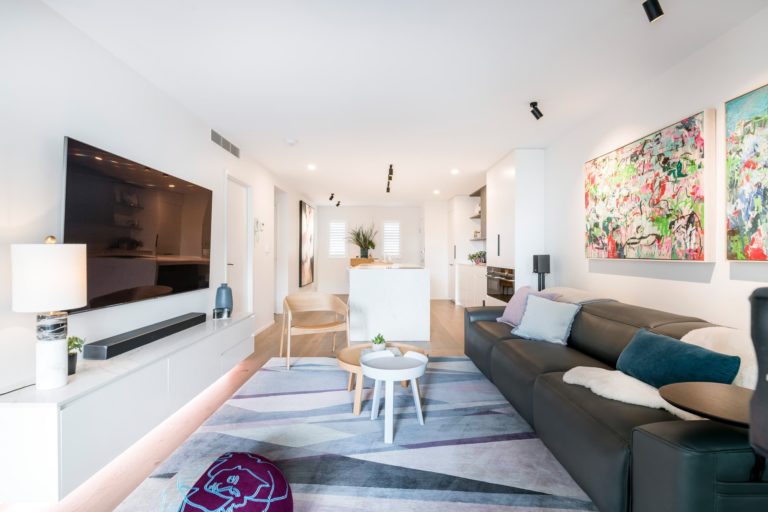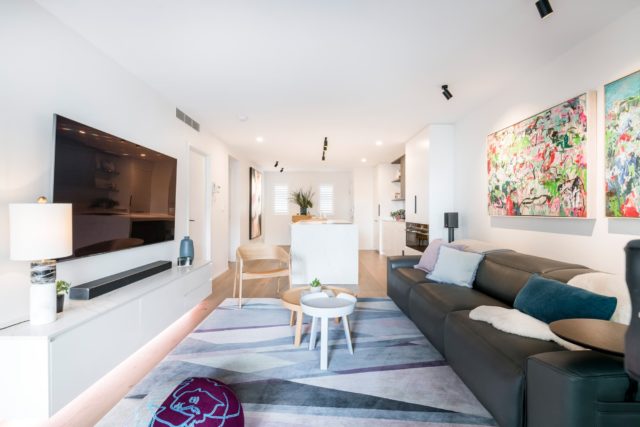 "It was compromised by low ceilings due to a large bulkhead that ran down the centre of the kitchen and living, with only one row of lighting in it," Penny says. "We removed the scotias and bulkhead, then added a 50mm drop ceiling throughout the entire apartment, giving a feeling of added height and allowing us to add LED down lights throughout."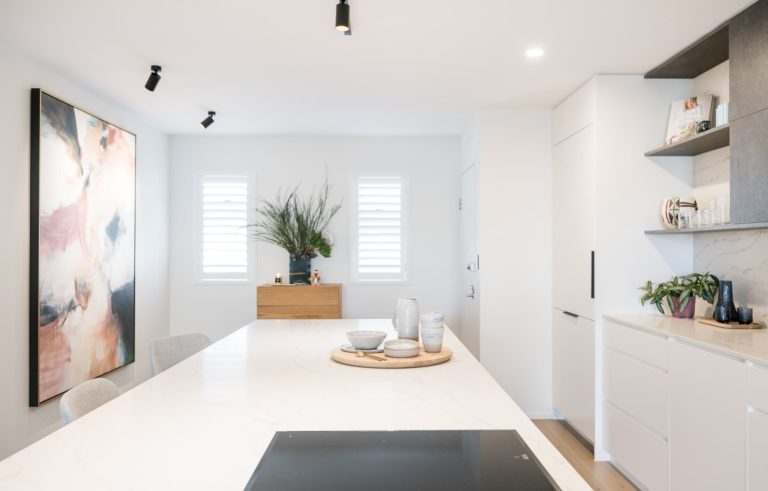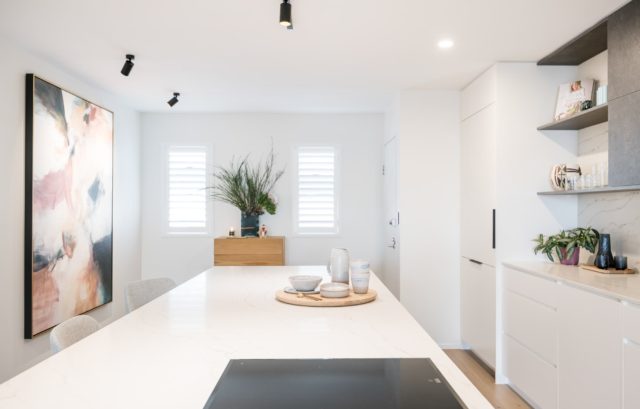 Penny adds it's a misconception that small places should have smaller joinery and furnishings. "This often makes the space look smaller, usually the opposite of what they are trying to achieve. We would normally oversize objects such as joinery, rugs, artwork, mirrors, and add items like lamps.
"There was no room for a traditional dining setting so we made the most of every inch and incorporated an extensive island bench in the kitchen with plenty of storage and room for seating. The kitchen then becomes the focal point of the home."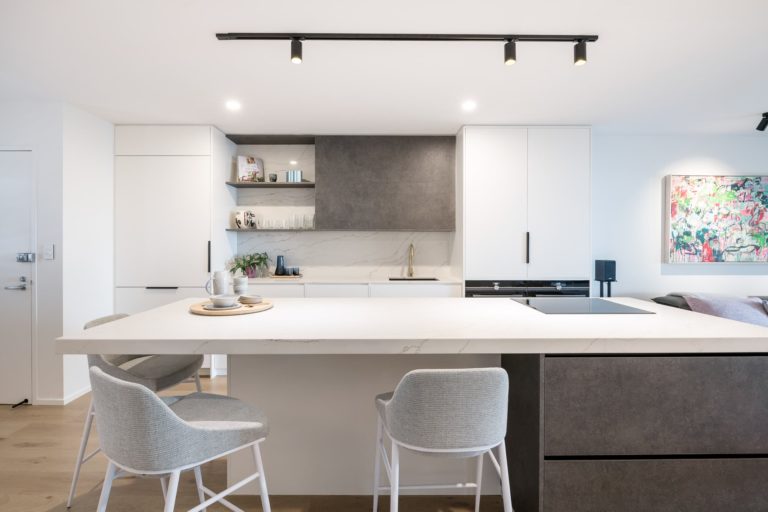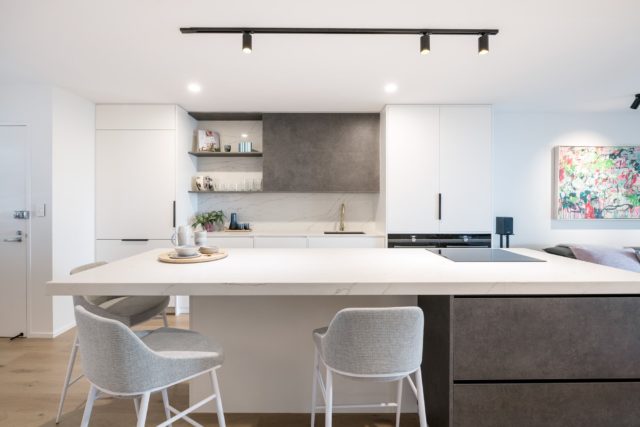 The pair created the feeling of space in the kitchen by keeping the colour scheme light and fresh with an industrial edge. "We used open shelving, along with great lighting – including a lot of low level lighting to brighten and open up the space," Rebecca says.
"The use of a continuous stone splashback and a beautiful stone double waterfall-ended island bench adds to the seamless effect. All the appliances were integrated which included a pantry with retractable sliding doors to hide the everyday appliances such as coffee machine, toaster, kettle and other go-to items. All these integrated appliances gave very clean lines to a stunning kitchen."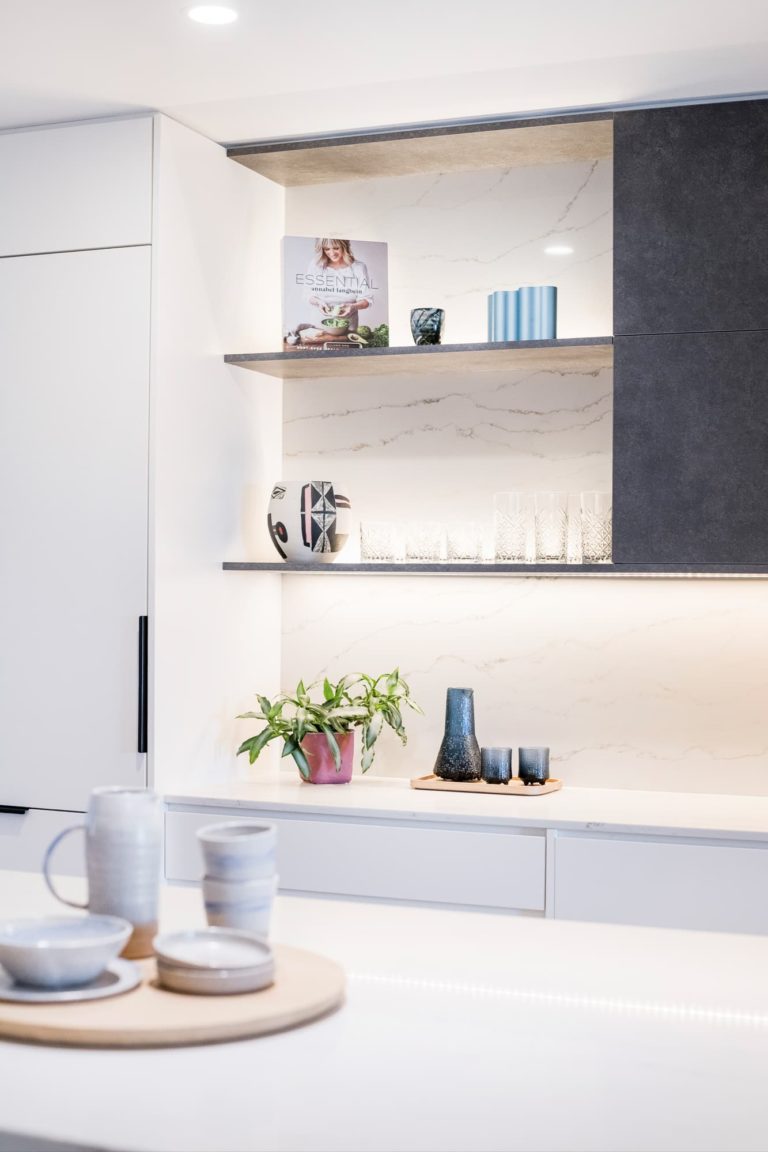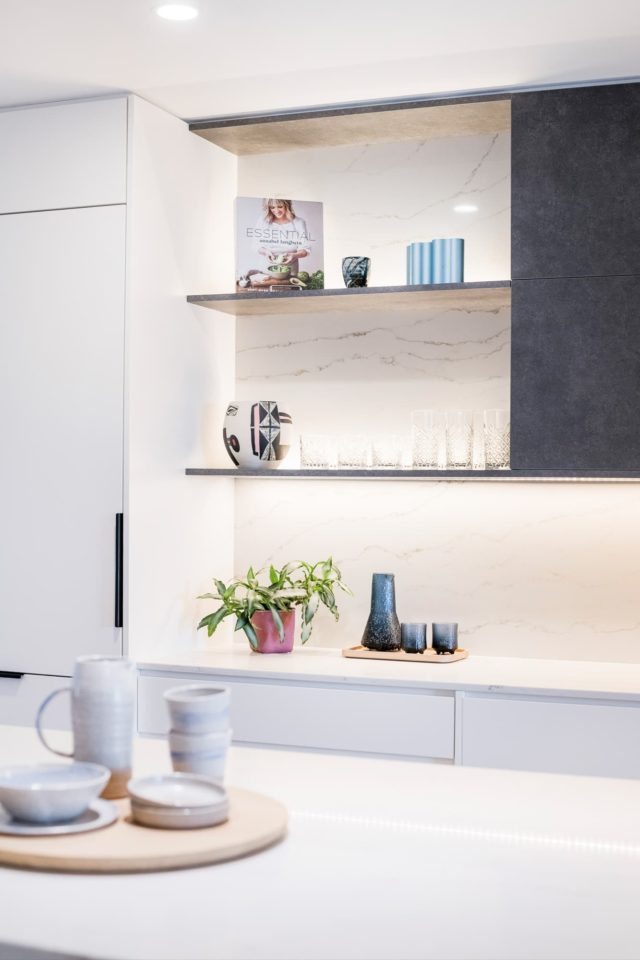 When working with a small home, Rebecca says it is so important to select the correct appliances to fit your client's needs and space. "We were able to incorporate a double set of ovens, which is often not possible in such a small space, but by incorporating a Siemens combination oven/steamer and a Siemens combination oven/microwave we were able to meet our clients' needs as they love to cook and entertain. We were also able to include an oversize Fisher & Paykel refrigerator by integrating it, again adding to the seamless effect."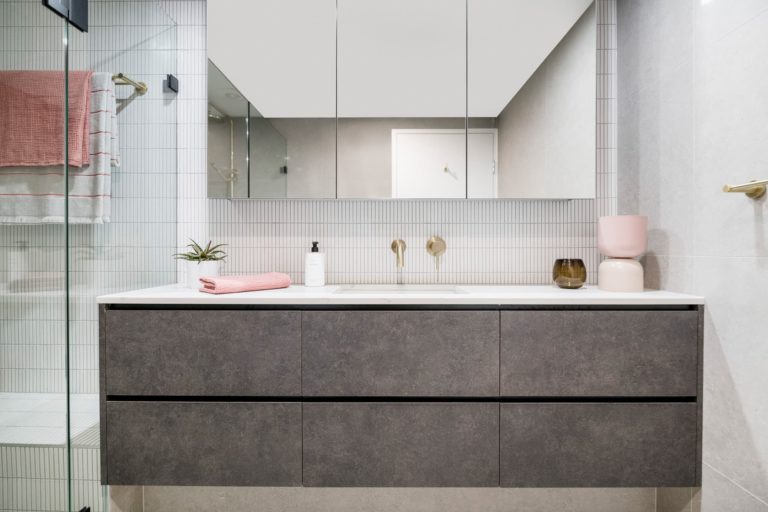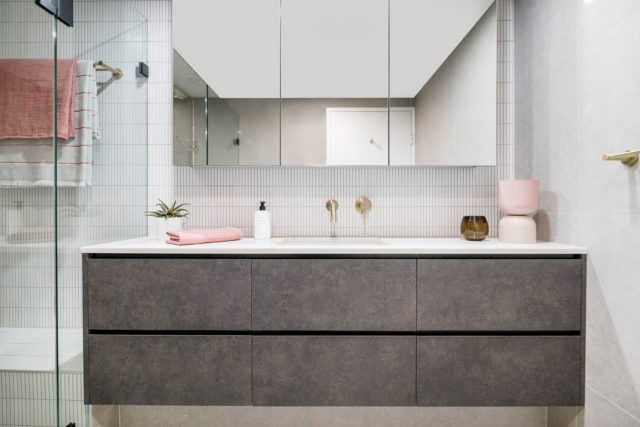 The main bathroom had no natural light so they installed mood lighting, as well as LED lighting behind the mirrors, for makeup application. A frameless shower screen helped to visually create a feeling of spaciousness.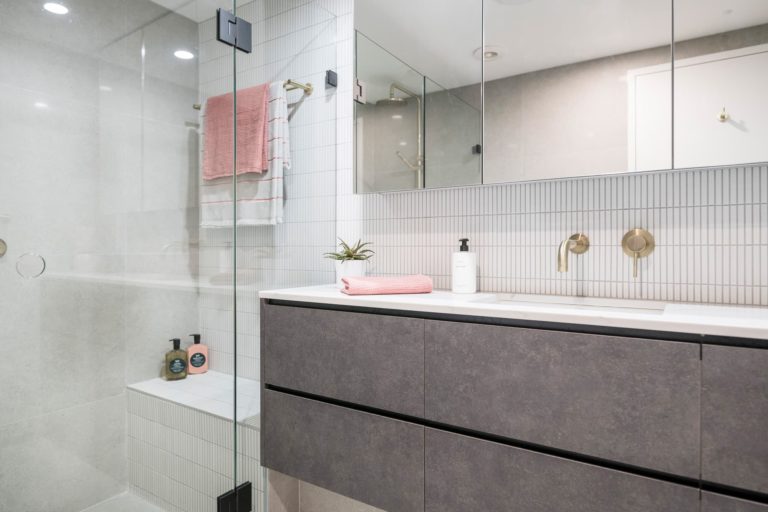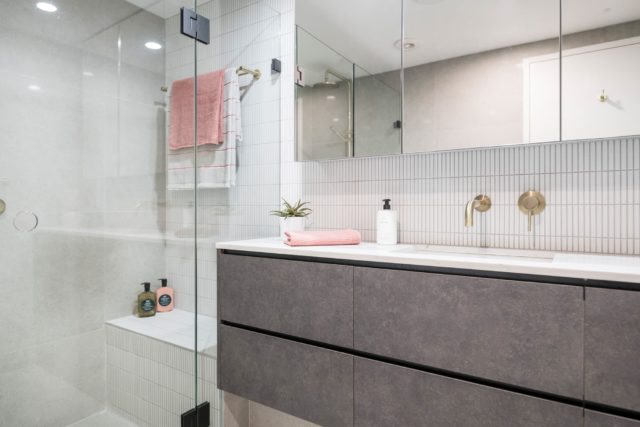 In the master bedroom, they designed a custom built-in bed, with storage below, in the side tables and in cupboards surrounding the upholstered bedhead. "We really maximised all of the space we had and in the process and created something a little different and quite beautiful," Penny adds.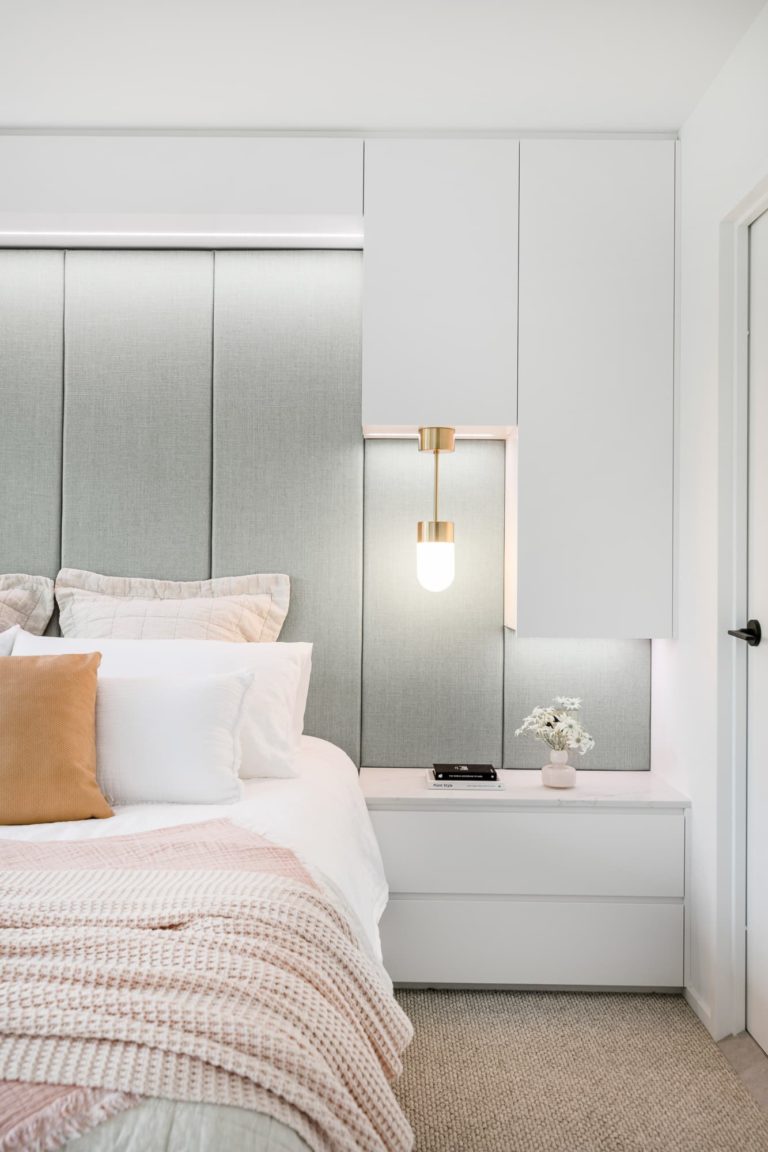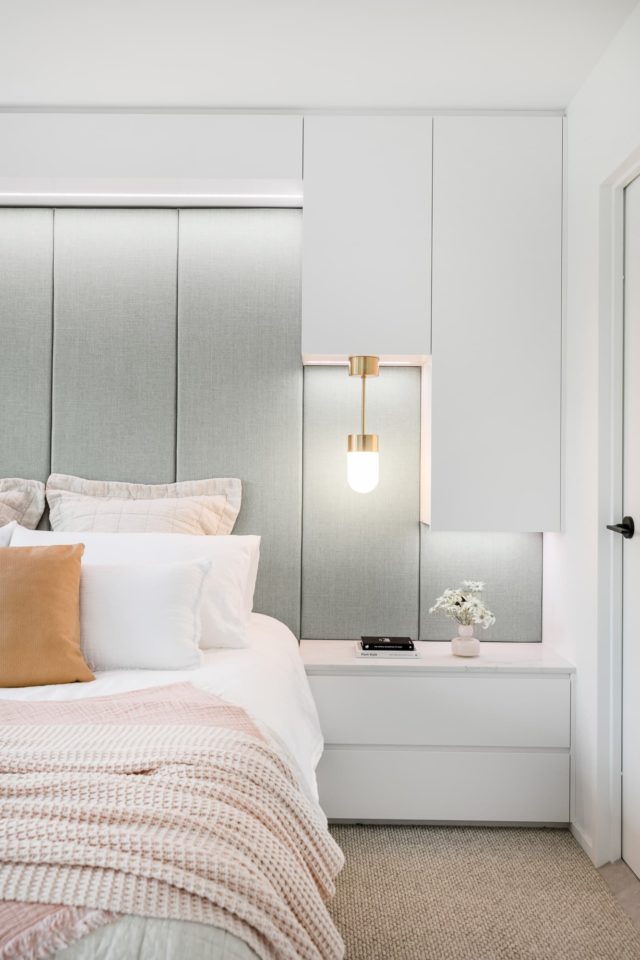 The other space that was a high priority to maximise in this apartment was the balcony. "Our clients wanted if to feel as if it were an extension of their living area. So again we custom-designed a built-in BBQ area which included an integrated cool drawer, and a remote controlled pop-up television. Their small apartment is now an entertainer's dream!"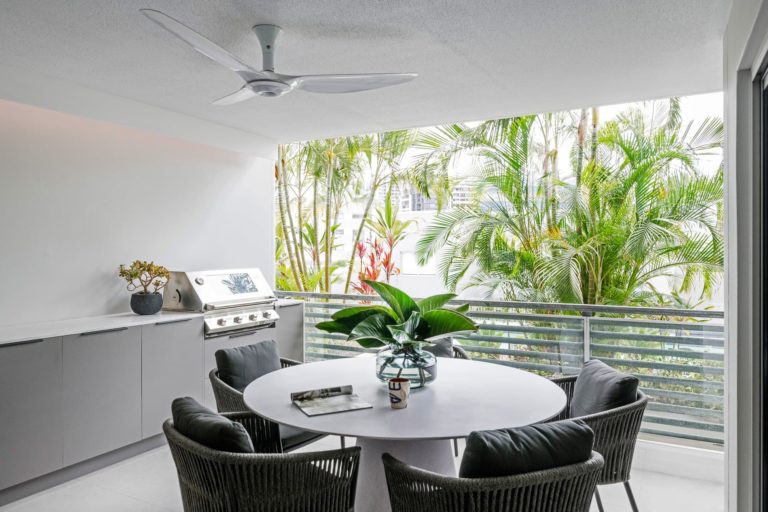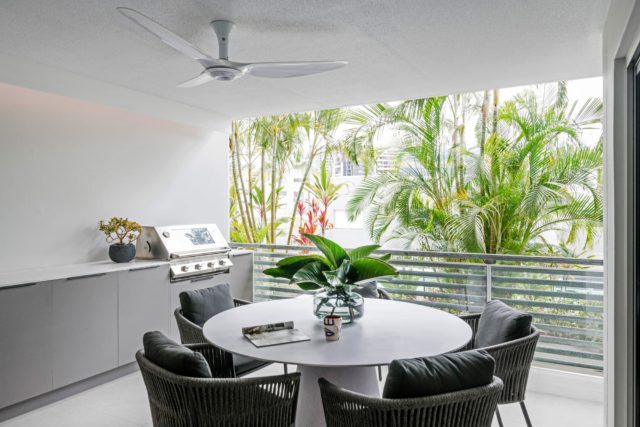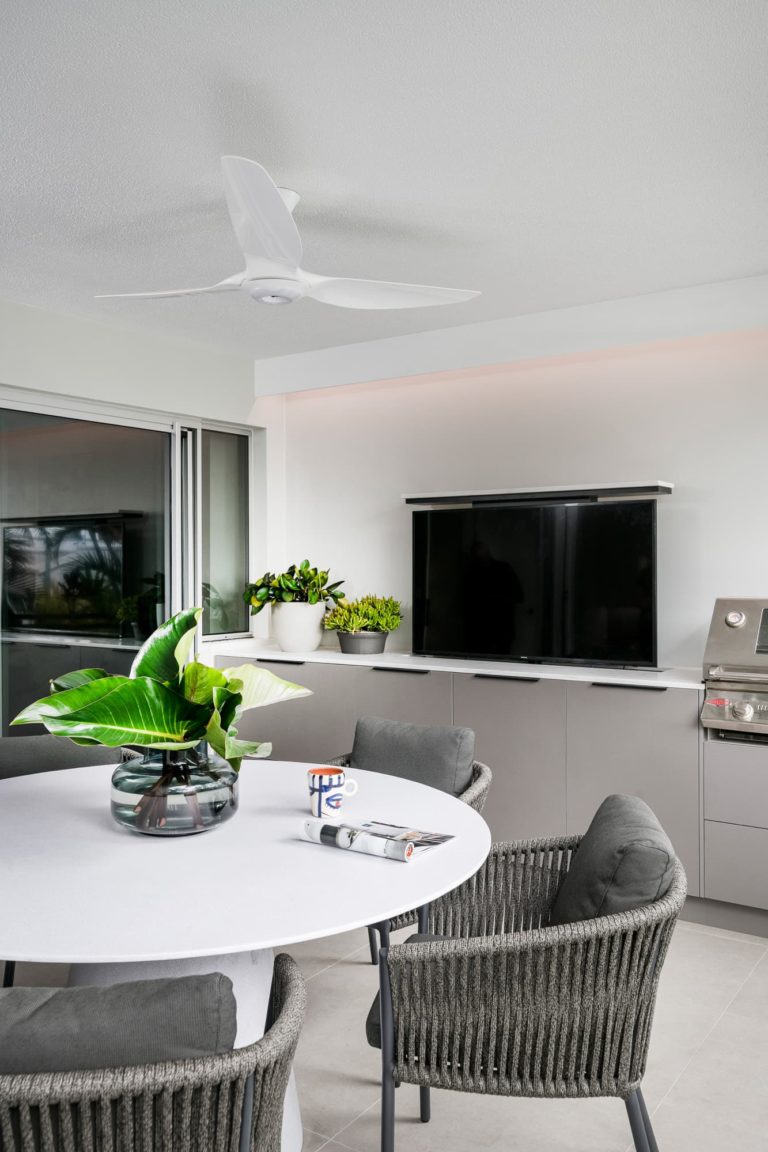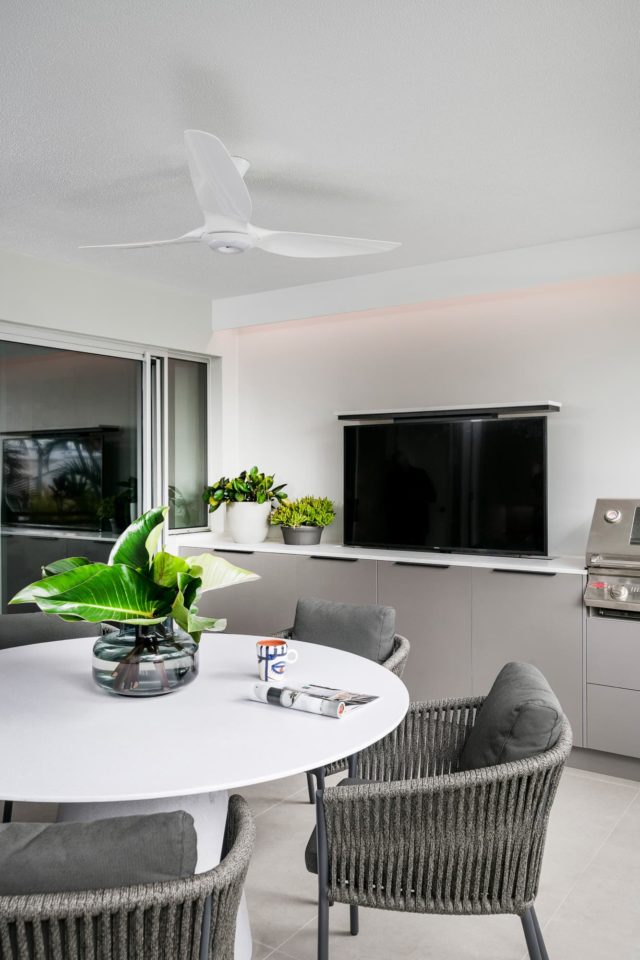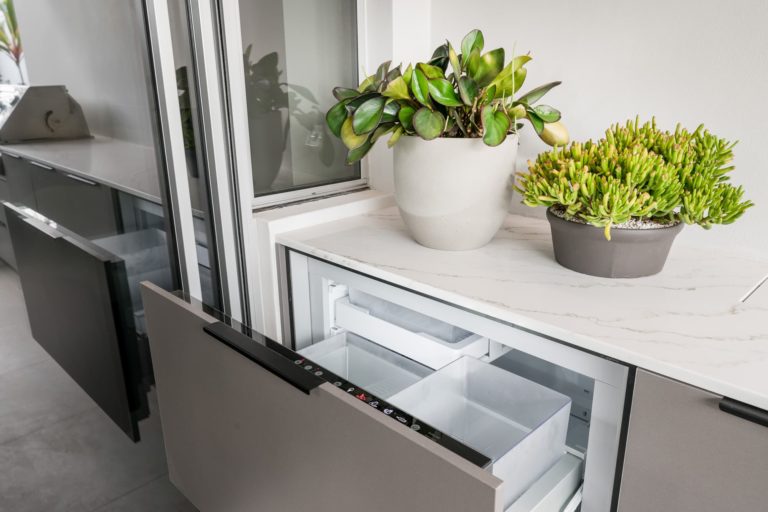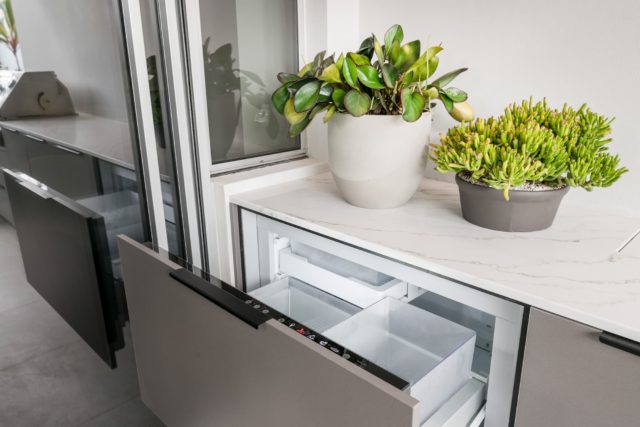 Rebecca adds: "Overall the apartment now feels light, vibrant and contemporary and our clients love their new home."
Anju Designs' top 5 tips for making the most of small spaces:
1. Keep colour schemes light and minimal.
2. Incorporate appropriate lighting as this sets the right mood.
3. Be creative with storage solutions.
4. Integrate appliances where possible.
5. Don't be afraid to 'oversize' when it comes to joinery and furnishings.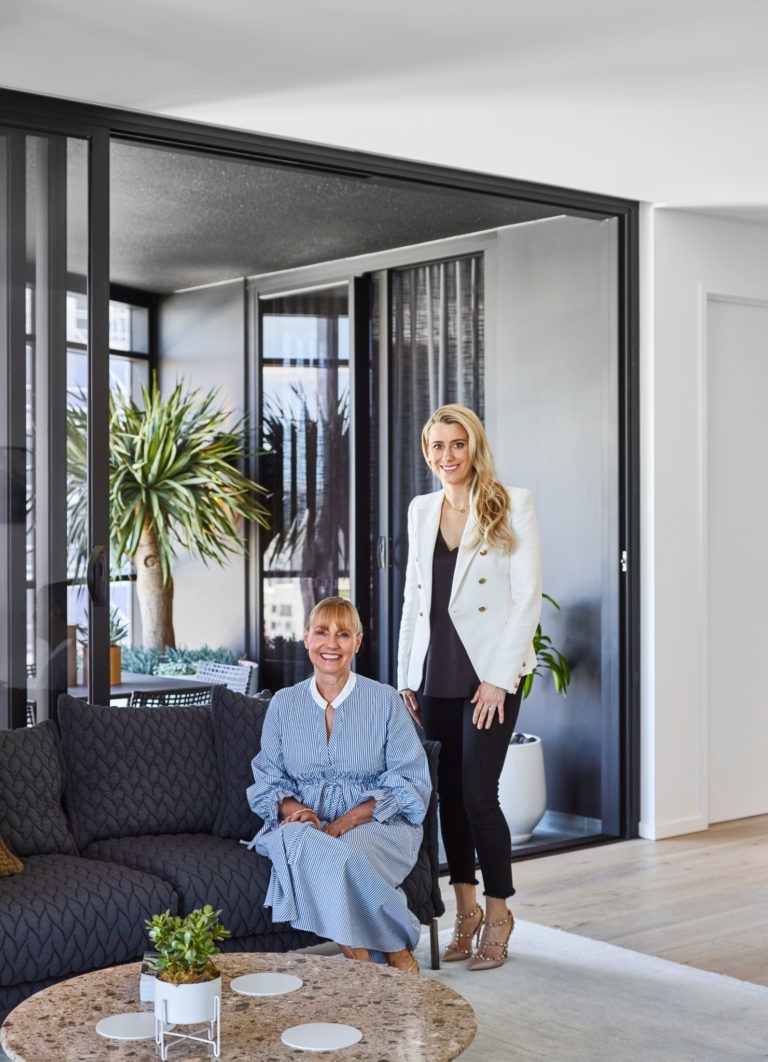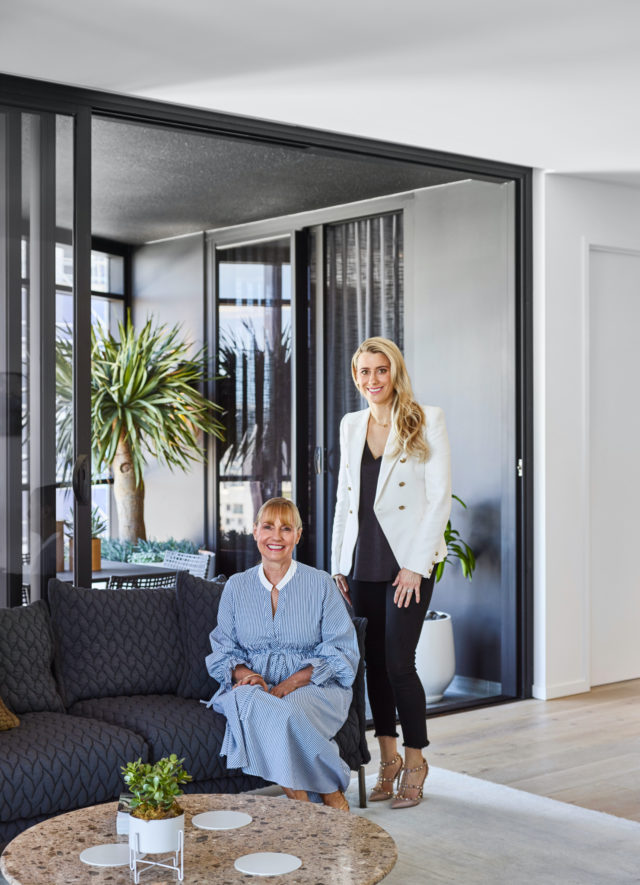 Small bathroom ideas: an incredible before and after | How to make a small bathroom feel larger