Consentino Group have launched two new Silestone ranges of sophisticated architectural surfaces. Tailored to suit contemporary urban spaces, Le Chic and Urban Crush capture an attention to detail and colour that is ideal for both functional and stylish applications in bathrooms, kitchens and more.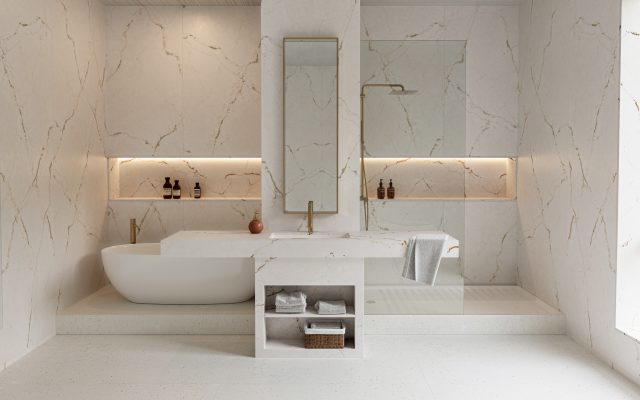 Le Chic
Exuding elegance and luxury, the Le Chic collection carries six colour variations of a marble-inspired surface, adorned with expressive veins and metallic inlays. Reminiscent of Victorian and Parisian aesthetics, the collection offers a unique surface design that has been meticulously and sustainably manufactured with the brand's advance molding technology.
Available in:
Versailles Ivory: A warm two-toned marbling with golden sparkles reminiscent of the Palace of Versailles.
Parisien Blue: A deep blue tone inspired by Imperial Roman stones with ochre veins.
Eclectic Pearl: A delicate white hue encrusted with diamond-like grained veins.
Victorian Silver: Soft and subtle two-toned marbling with silver and dark grey veins.
Bohemian Flame: Subtle sinuous veins with metallic inlays in copper shades on a dark surface, inspired by volcanic soil.
Romantic Ash: Galactic-like grains and veins sprawled across a midnight surface with accent of blue.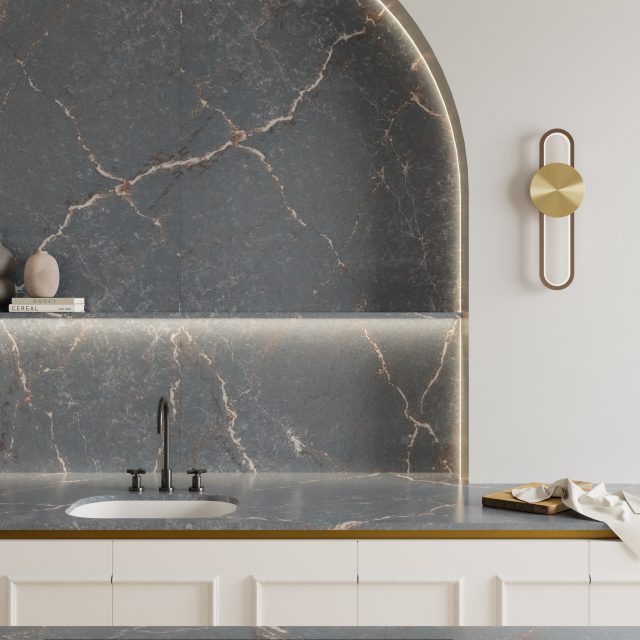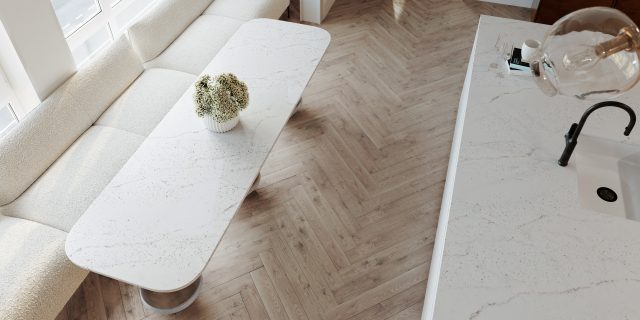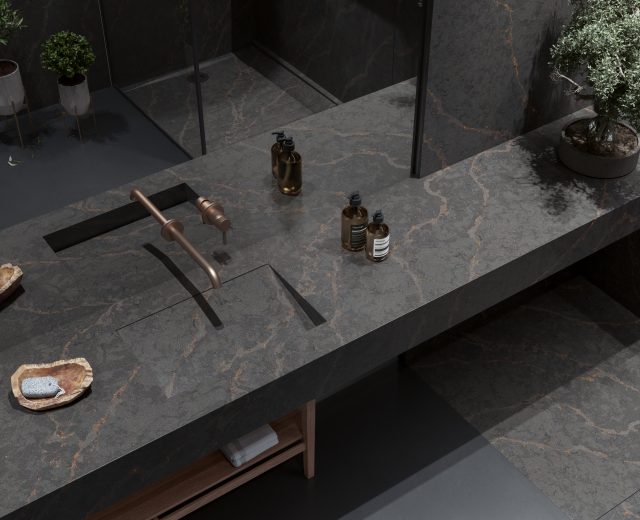 Urban Crush
If you're a lover of urban style interiors, then this is the collection for you! Subtle at first glance, the Urban Crush collection creates the ideal background for raw interiors with a range of four dusty toned surfaces, inspired by the textures of bustling cityscapes.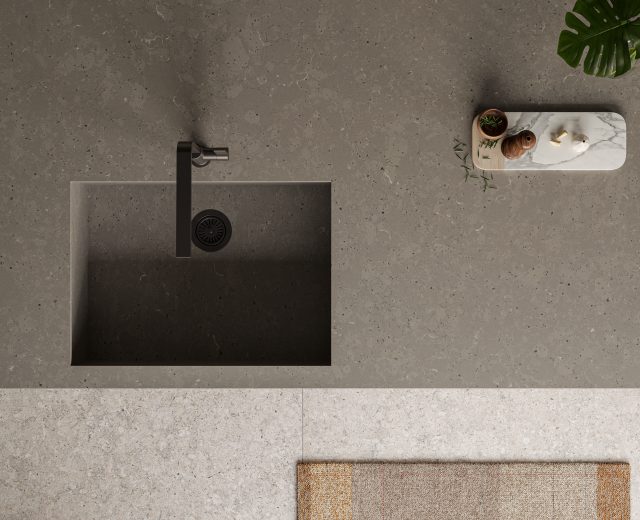 Available in:
Concrete Pulse: Vibrant grey toned surface, creating playful interaction of light and shadow.
Lime Delight: Textured beige tones inspired by Marbella limestone, providing a versatile base for interior designs.
Cinder Craze: An almost black surface with complimenting grainy tones.
Brass Relish: Grained brown colour embodying the fine-grained texture of sandstone, adding warmth and richness.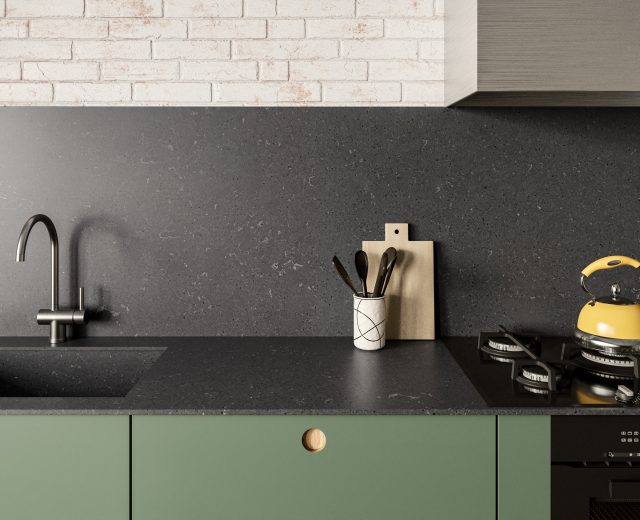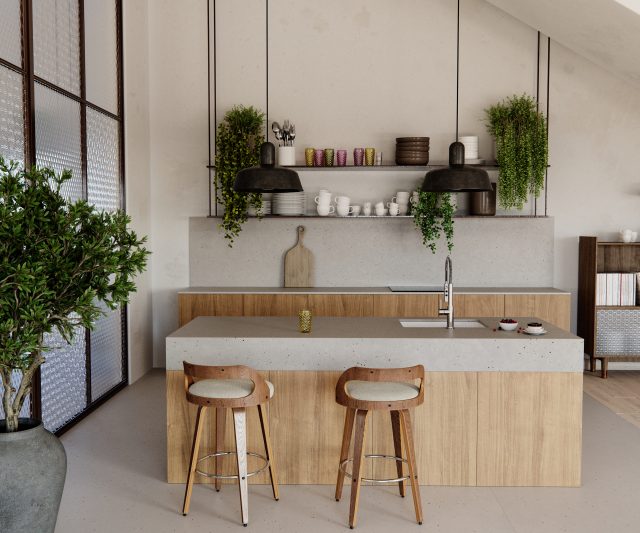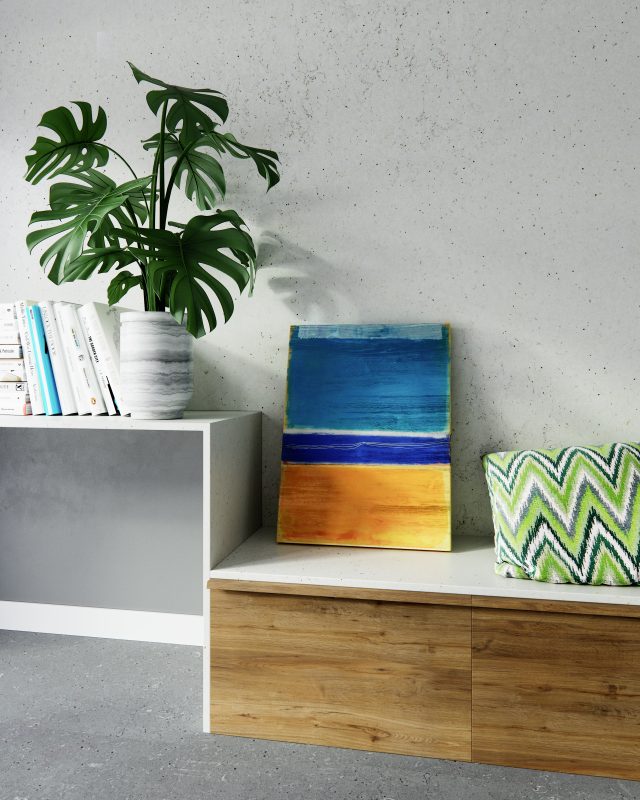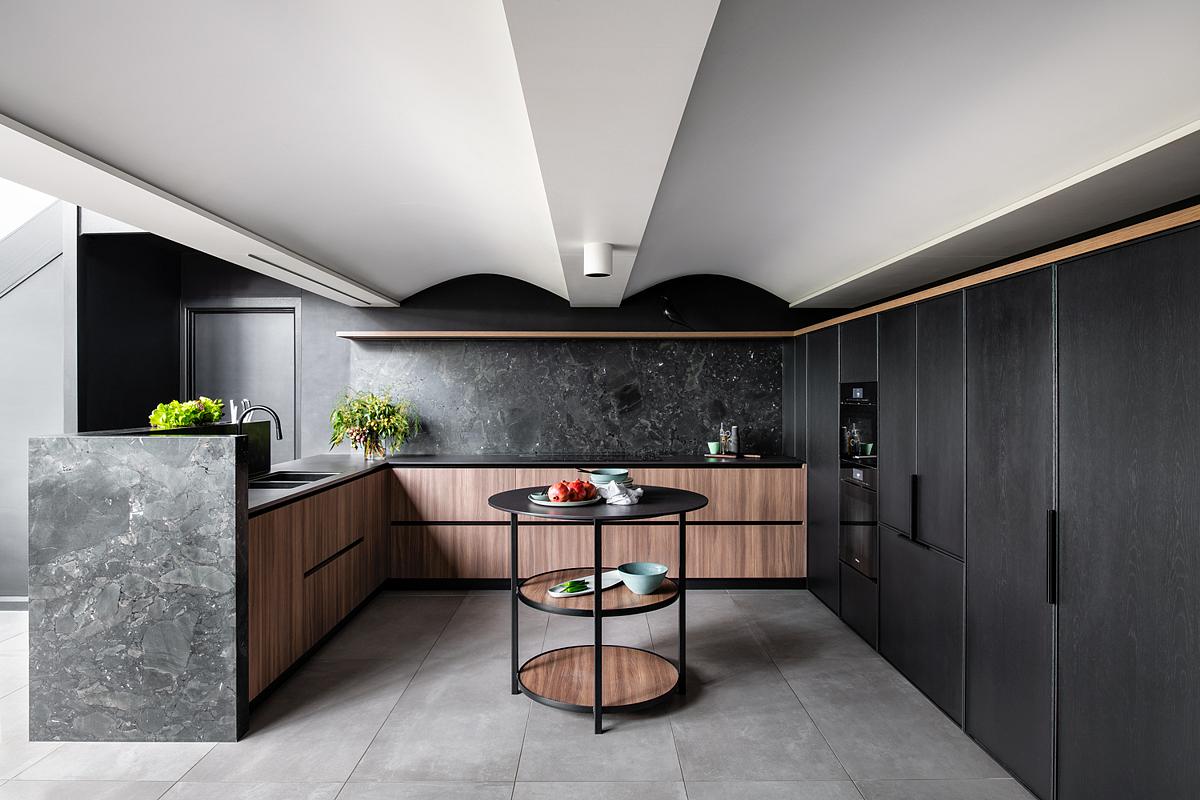 Kitchen and bathroom updates extend the life of Sydney home
Darren Genner of Studio Minosa knows a thing or two about great kitchen design and it's evident in this Sydney renovation. Tasked with overhauling a dated suburban home, the refreshed kitchen design proved the jewel in the crown.